While it may be best known for its brown ale, student-friendly nightlife, friendly locals and unique 'Geordie' dialect, there's more to beautiful Newcastle than just pints and nights out. As well as some of the happiest residents in the UK, 'The Toon' is also home to an array of stunning buildings that would suit any architecture lover down to the ground, with many of Newcastle's most iconic architectural offerings serving as a stark reminder of the city's proud industrial heritage. Being easily accessible by train, Newcastle is the perfect place for a city break, staycation or weekend away – but which buildings are worth a visit if you're an architecture lover?     
Blackfriars
source: pinterest.com
Blackfriars is a truly iconic building that's situated in the heart of Newcastle city centre, just minutes from Chinatown. Dating back to 1239, this beautiful 13th-century Grade I listed building was used as a friary for the Dominican monks newly arrived in Newcastle, who would tend to the lush gardens in the ground and grow plants for the neighbouring infirmary. A favourite haunt of King Henry VIII when travelling up north, the building fell into disrepair after his closure of monasteries in England. Fortunately, the Blackfriars cloisters are still standing and have been restored in all of their glory – currently, the site is home to a famous 80-seat restaurant of the same name, which is thought to be the oldest dining room in the UK.    
The Royal Station Hotel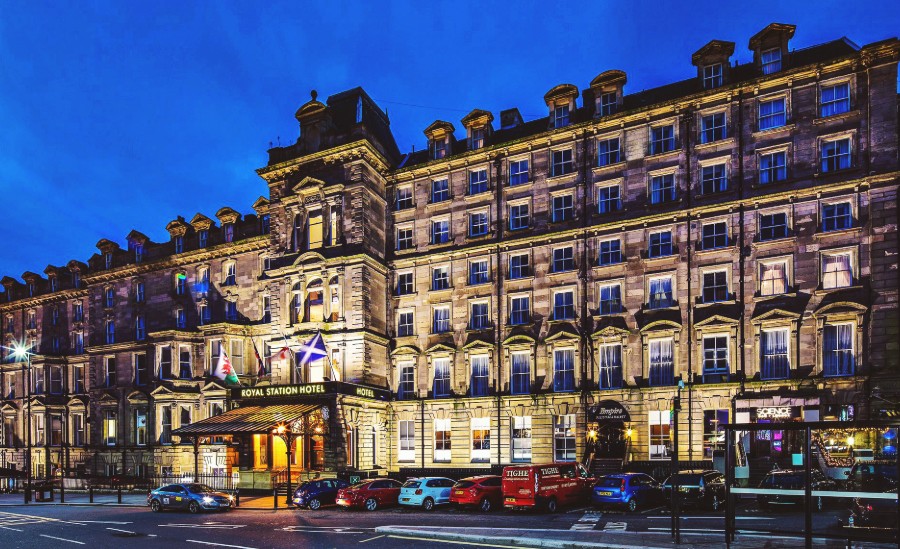 source: pinterest.com
Having accommodated a range of stars including Muhammad Ali, Laurence Olivier and Laurel and Hardy, the lavish Royal Station Hotel is a suitably iconic location that was first built between 1847 and 1850, designed by the master architect John Dobson. As a Grade II listed building, the hotel was first opened by Queen Victoria back in 1850. Here you'll find an array of ornate iron work and a stunning glass canopy that's sure to satisfy any architecture lover – the good news it, The Royal Station Hotel is located right opposite the city's main train station, so you won't have to travel far to marvel at the building. 
Bessie Surtees House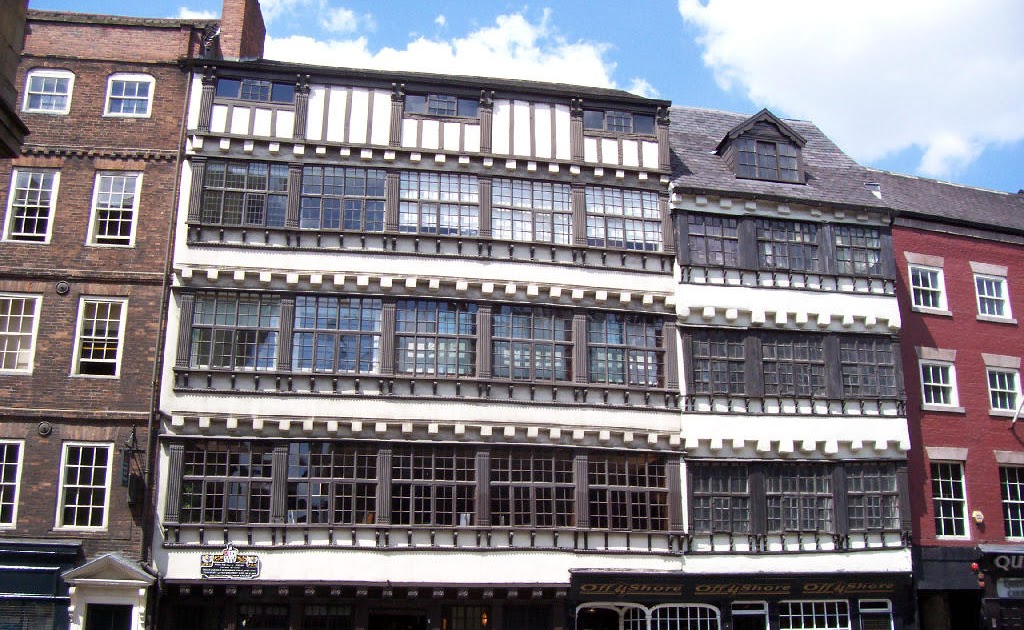 source: pinterest.com
If you're a fan of historic architecture, the world-famous Bessie Surtee's House is a must-visit if you're planning a trip to The Toon. This stunning five-storey Jacobean-era building is one of the best-preserved embodiments of the late timber framing tradition, and was once the site of ground-level shops and elevated living accommodation. The interior is home to elaborate plaster ceilings, hand-carved fire surrounds and carved oak panelling that's been expertly maintained. This building will be a particular favourite with the romantics, as you can learn more about the life and loves of Bessie Surtree (now something of a folk hero in Newcastle) during your tour at the permanent exhibition on site.