A home is the most significant investment in most people's lives. When you plan to sell it for any reason, you would want to get a reasonable price and sell it fast so you can move on with life. 
If you want a good return on your investment, you need to consider an online home appraisal service. Here is some vital information about home appraisal services and how they can help you sell your home. 
What Is a Home Appraisal?
source: hgtv.com
An appraisal is a process that is required for most mortgage loans. It helps in determining the estimated market value of a home. Thanks to the popularity of the internet, home appraisal services are now available online. 
The online home appraisal service will consider different factors like your home's location, physical condition, and the value of other similar houses sold in the area to determine the correct value of your home.  
Here's how property appraisal can help you sell your home quickly: 
Establish Right Value 
source: bankrate.com
One of the important decisions you need to make while selling your home is the correct pricing. When the asking price is right, you will have more buyers lining up to buy your home, and you can quickly conclude the sale. If your home's asking price is too high, many buyers will not approach you. 
Even if a buyer approaches, they will try hard to negotiate a better price that will delay the sale. If the price negotiations fail, the sale transaction fails. It means you have to wait to find a buyer who would be ready to pay the asking price. 
On the other hand, if your asking price is too low, potential buyers may assume that there is some undisclosed issue with the house and steer clear of it. Hence, it's important to set the right asking price. 
Mandatory for Mortgage Loans
source: bankrate.com
A house purchase is a big investment involving thousands of dollars.  Most buyers would apply for mortgage loans for their purchases. Mortgage lenders require buyers to present a home appraisal report to determine the maximum loan amount. 
If you hire a home appraisal service before listing the house for sale, you will be able to find out what asking price is fair for your property. 
When a prospective buyer submits a home appraisal report, there will not be much difference between your asking price and the estimated value of your house in the appraisal report.
Hence, mortgage lenders are more likely to approve the loan, making the whole transaction quicker and more straightforward for all parties involved.  
Property Presentation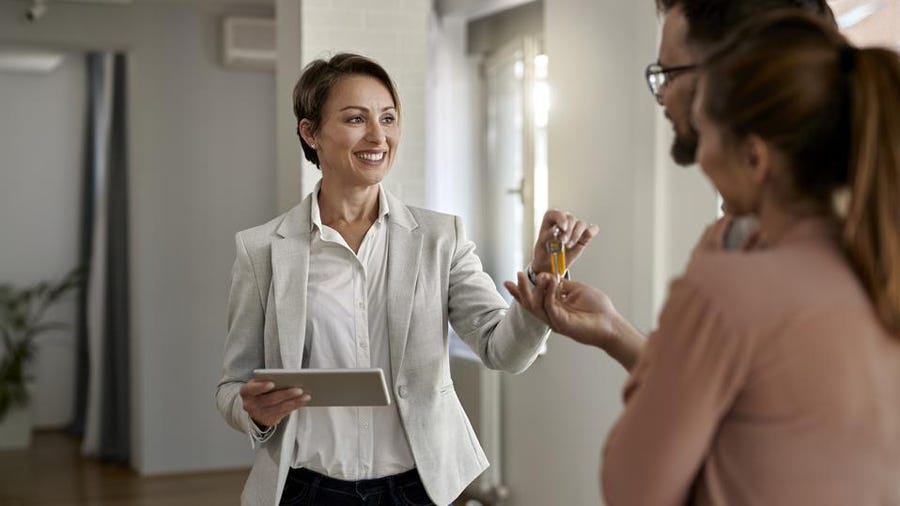 source: thumbor.forbes.com
Home appraisal services will provide you with a detailed appraisal report of your property. The report can help you understand the positives and negatives of your property. Based on the appraisal report, you can make subtle changes to the house to improve property presentation. 
Here are some things you can do to increase your home's value:
Trim and tidy pathways, gardens

Clean your house 

Perform essential repairs 

Upgrade low-cost items like cupboard handles that can go a long way in improving the looks of your house.

Remove clutter

Place your furniture the right way 

Add a fresh coat of paint.
Such minor home improvements can raise the value of your home in future appraisal reports.