A wardrobe is probably the most favorite place in the house for women as she can have her clothes, shoes, bags all arranged pleasantly. But decorating a closet is not as easy as it seems as it needs to be well-organized. The Architecture Design is here with a collection of most elegant, extravagant and unbelievably beautiful ideas for female wardrobe. Check it out!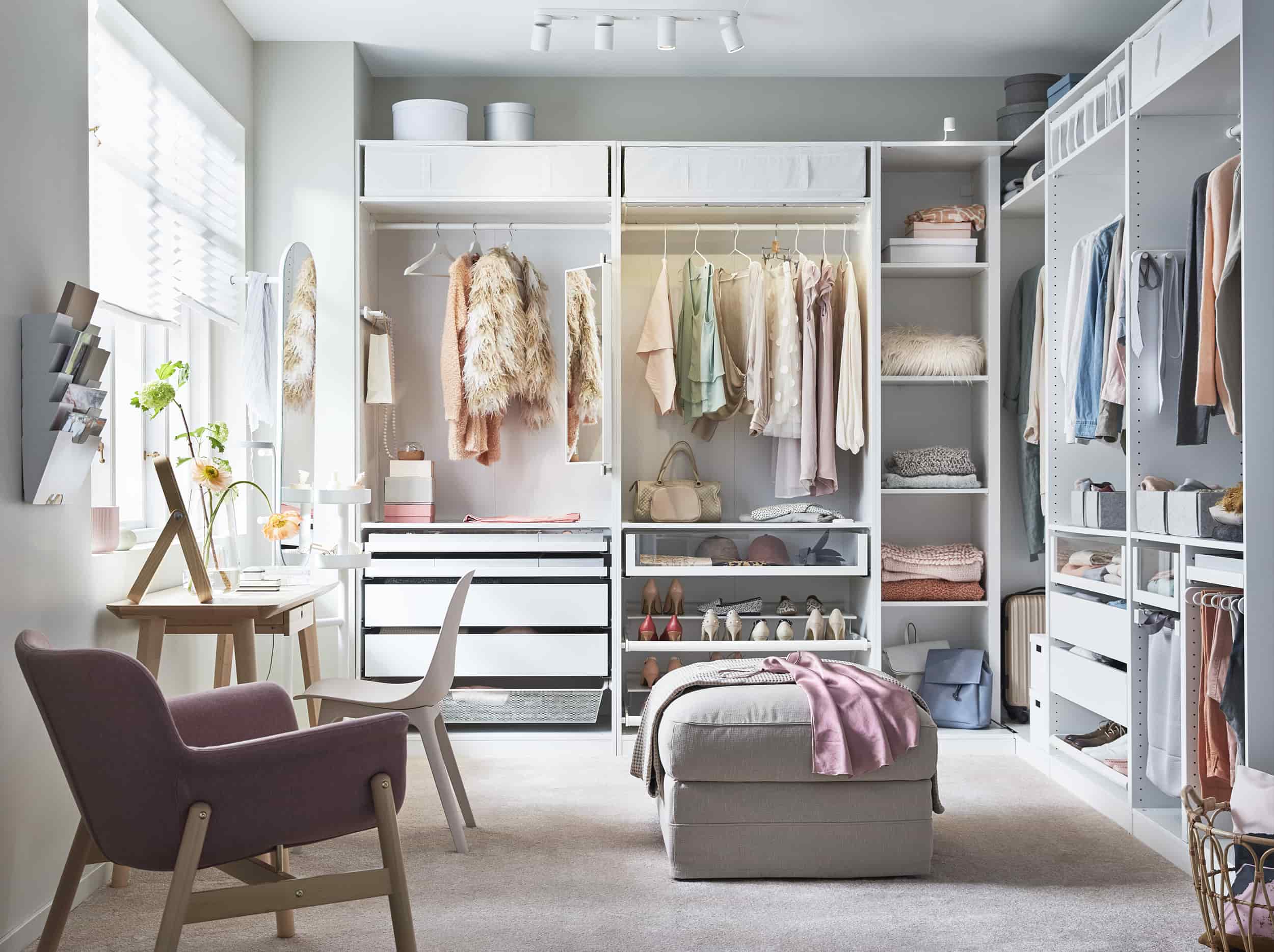 source: nbcnews.com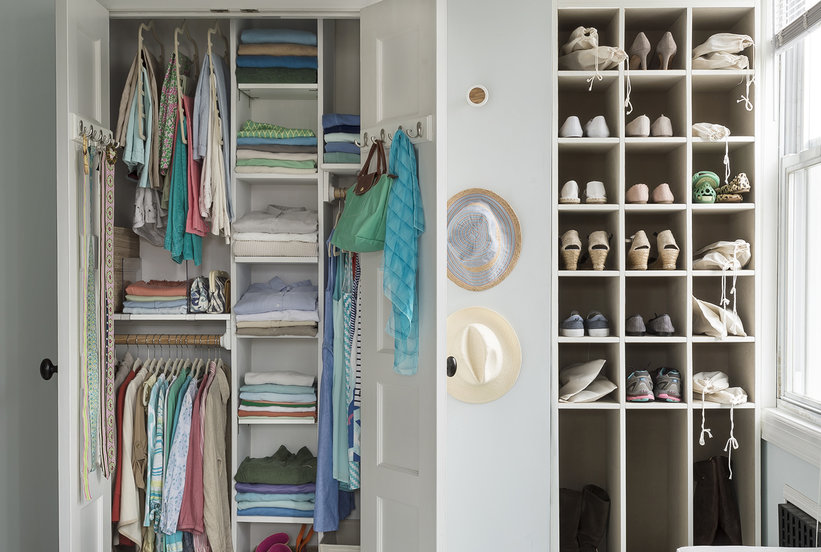 source: realsimple.com
There is nothing prettier than perfectly using the space by having shelves and lots and lots of storage space. In this way, the place will be organized as well as feel larger than its actual size. Not only shelves but additional storage spaces such as drawers will also be truly practical and beautiful and can be used to store small things.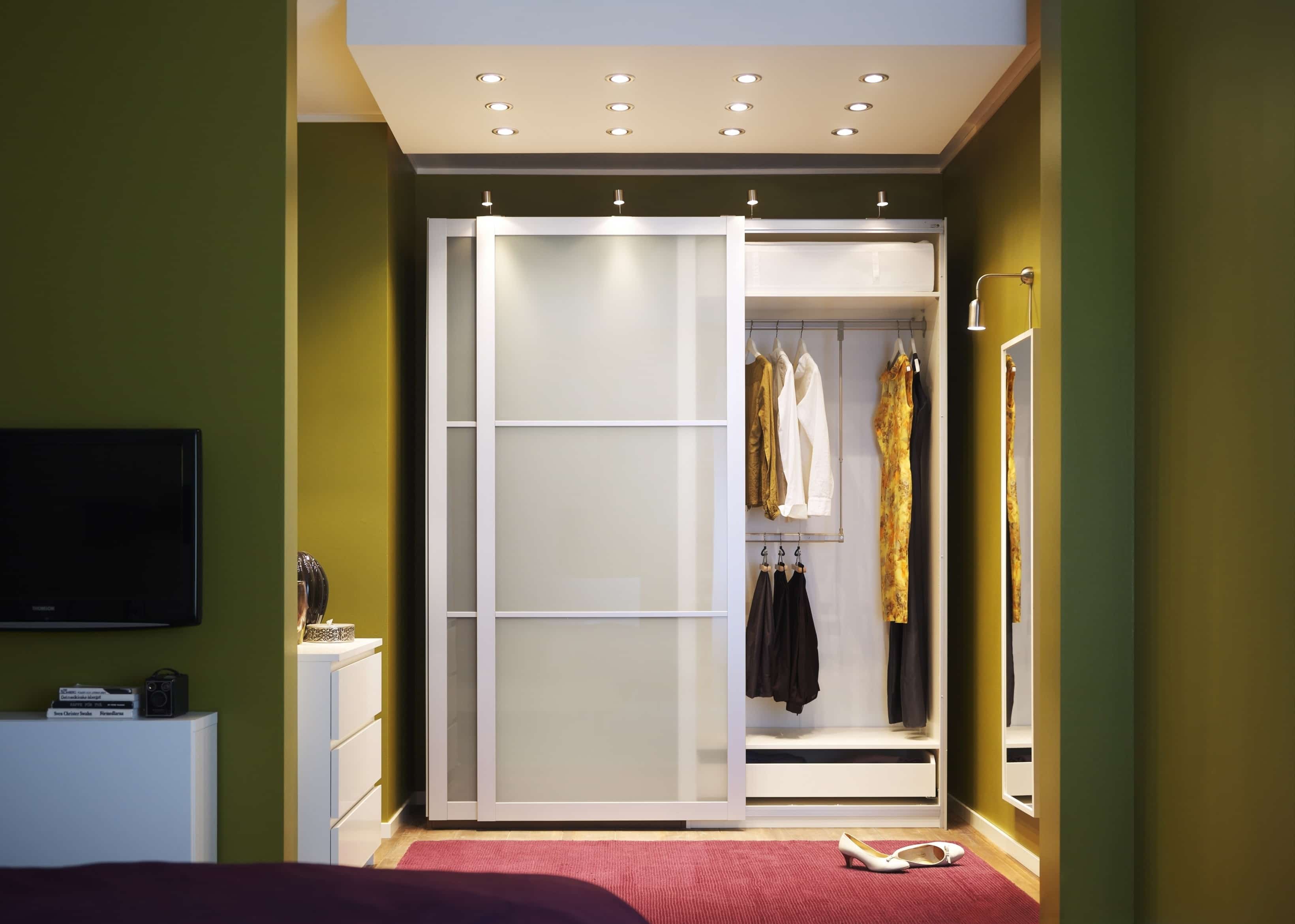 source: 30daymentalcleanse.info
source: koregon.org
Beautifully arranging the wardrobe will change the whole look out of the place and give a dreamy effect. Having different shelves for arranging the shoes and bags and a separate space for arranging the clothes with an appropriate place to hang some will make the wardrobe a comfy place and it would be a lot easier to find the right thing!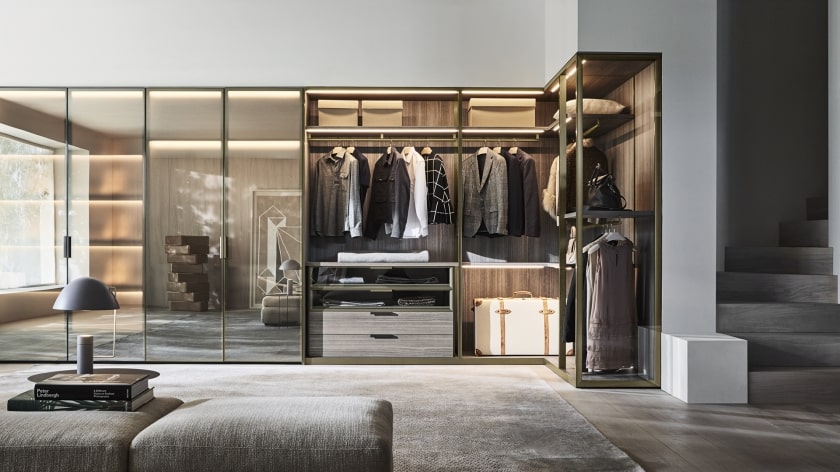 source: molteni.it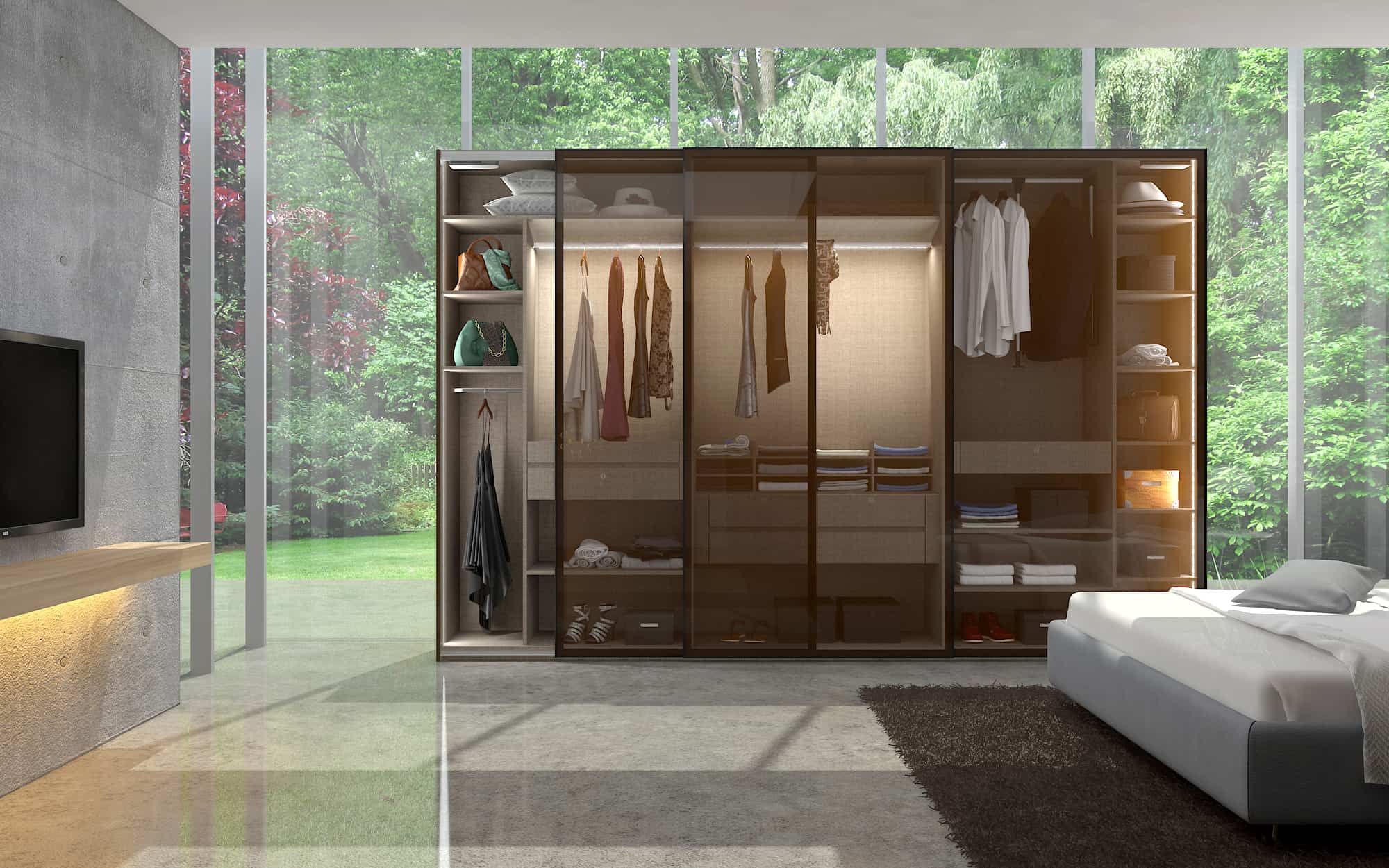 source: blauliving.com
When going for designing your baby girl's wardrobe, try to add the pop of colors or go for a colorful theme instead of a simple wardrobe. Keep adequate space for toys and other belongings in addition to beautiful clothes and to add something more to the closet use fairy wallpapers and dreamy storybooks.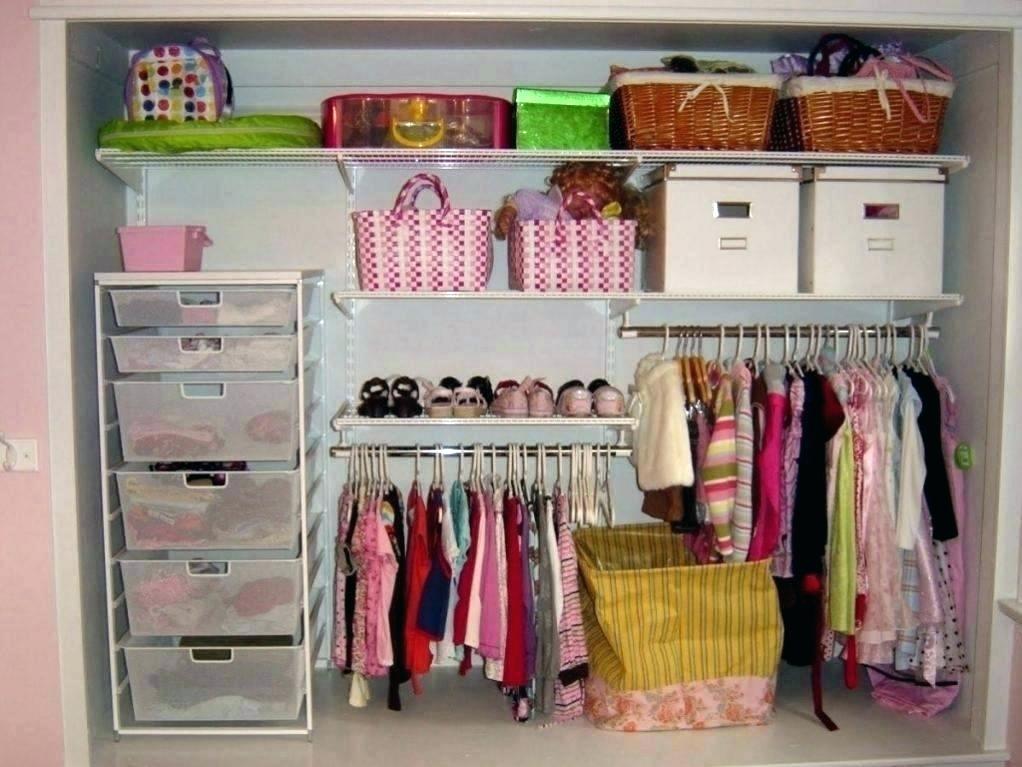 source: pinterest.com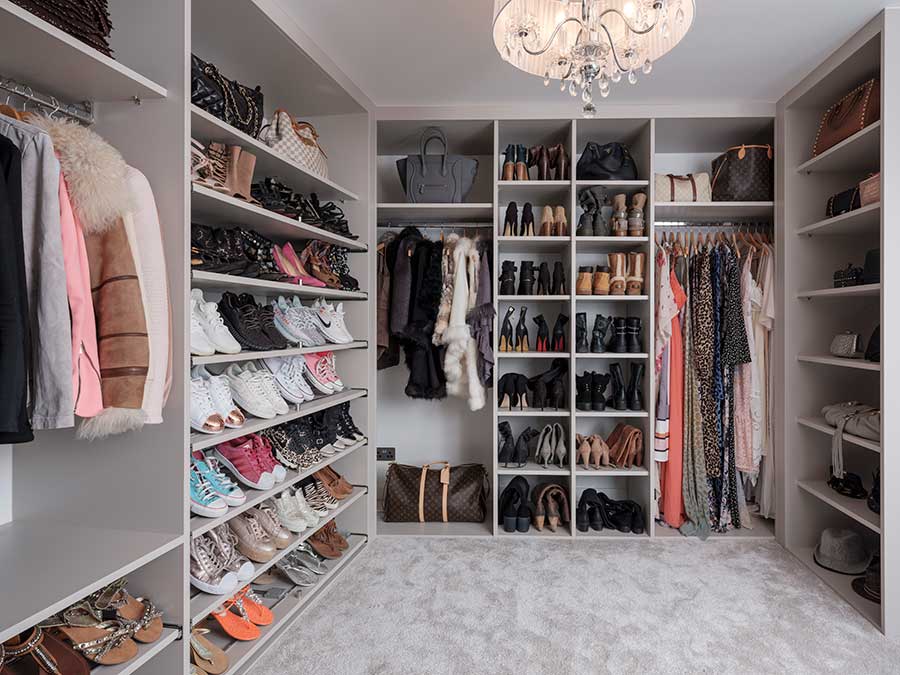 source: ultrabeauty.info
A place with lots of different compartments for multiple garments with a beautiful semi-transparent sliding door makes a wonderful wardrobe. But what can make an actual dreamy closet is adding perfectly appropriate light to the place. Lighting plays a crucial role in making the wardrobe room more special as this is the place where a woman displays accessories and clothes and the place she needs to dress up like a queen.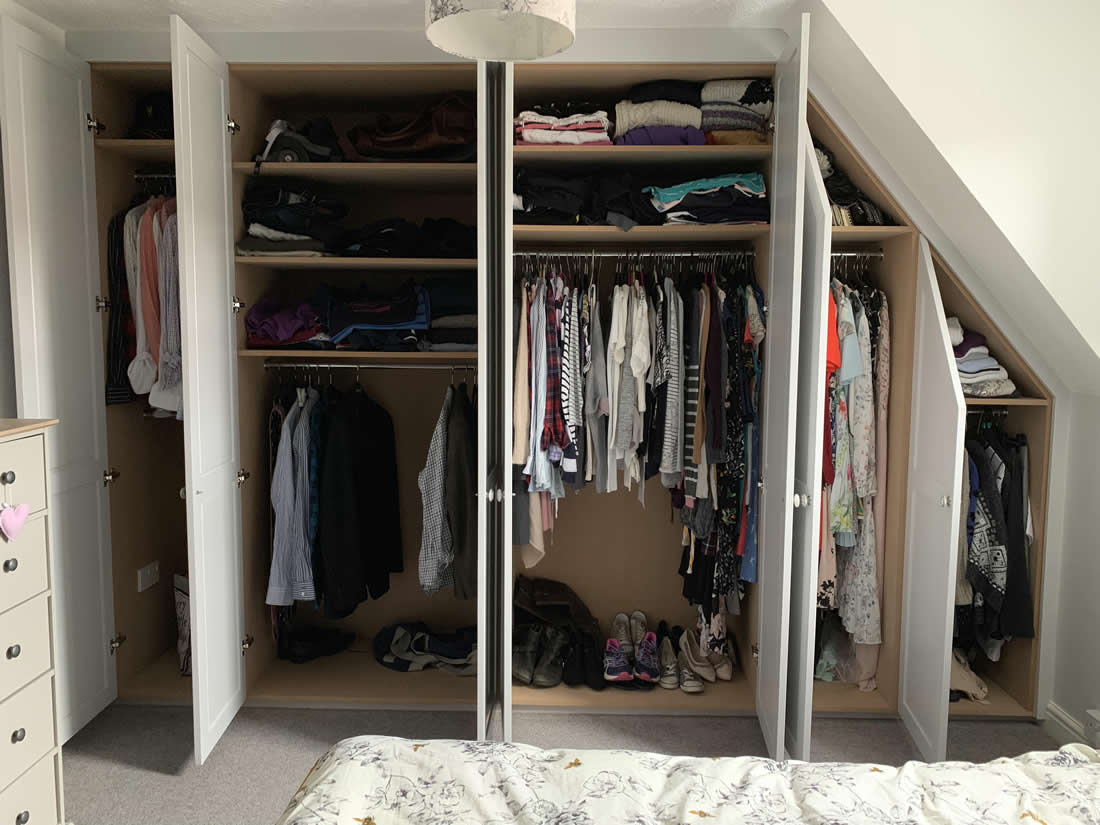 source: ashleyhillcarpentry.co.uk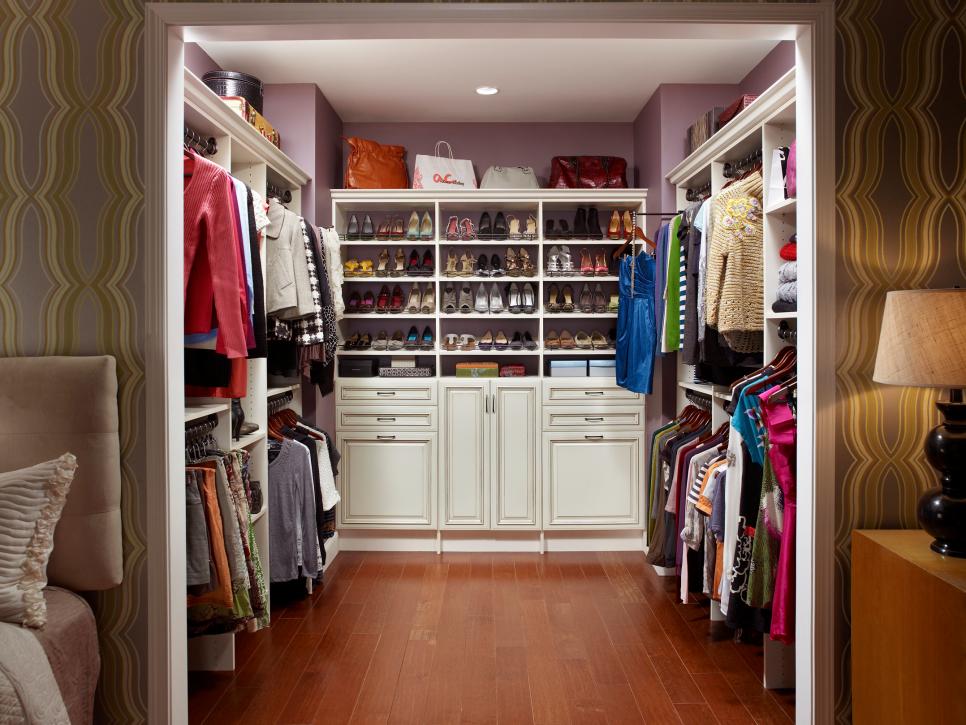 source: hgtv.com
Walk-in closet or wardrobe has always been a sign of utmost luxury. Going with white will make the wardrobe look clean and pure. This bright white with a golden touch will beautifully contrast your beautiful colorful clothes by providing a bit of simplicity and futuristic touch.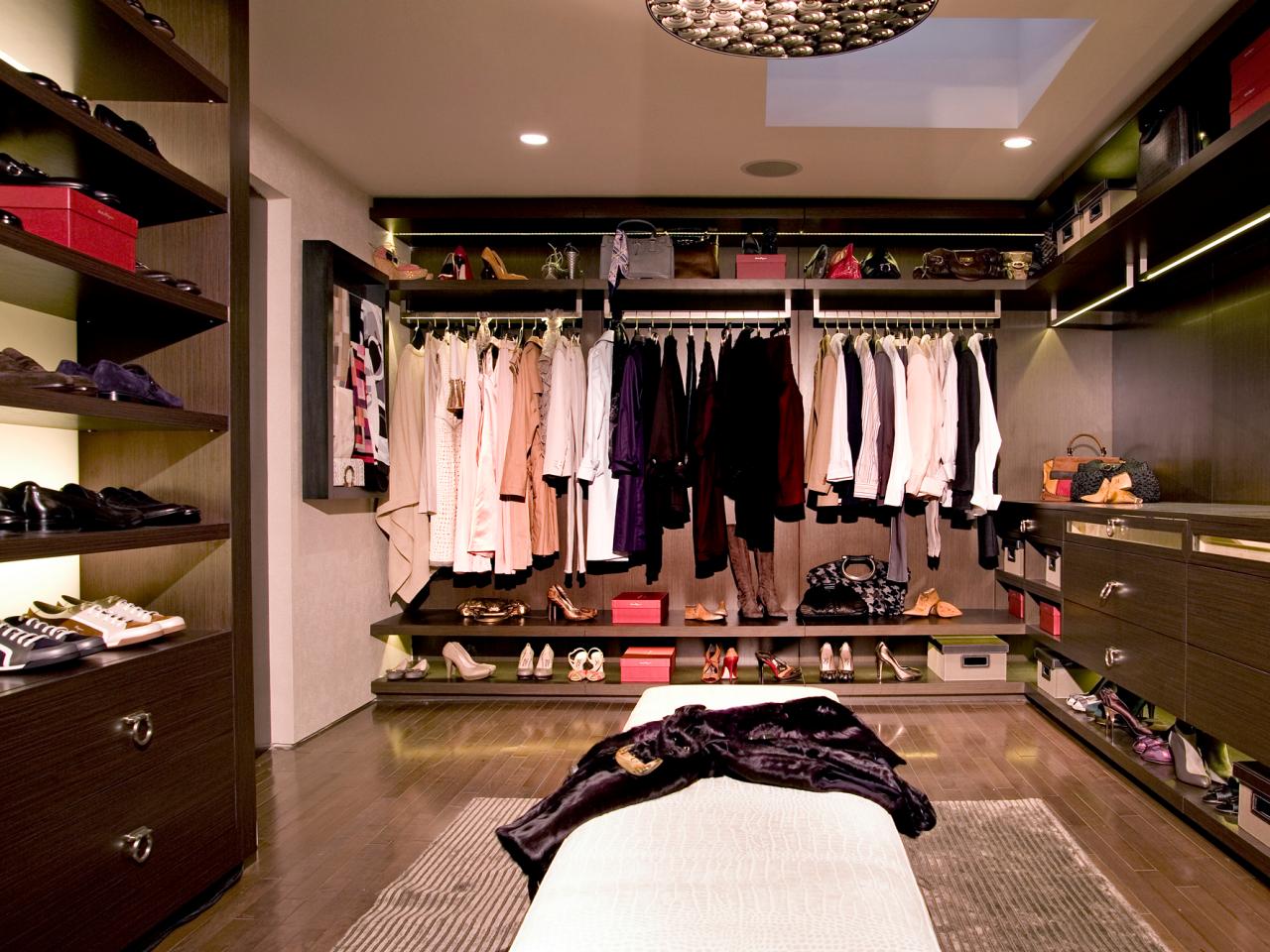 source: photos.hgtv.com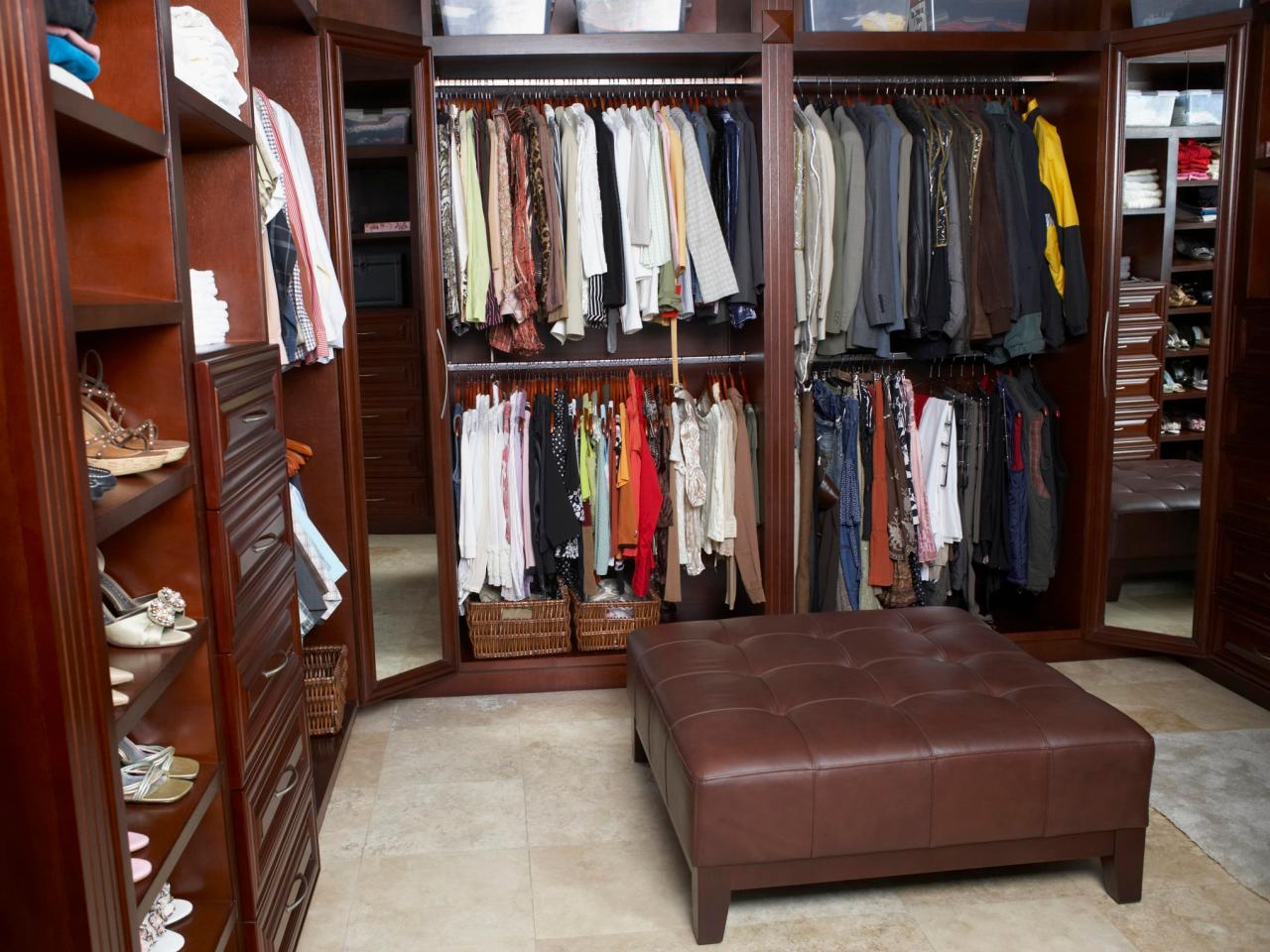 source: hgtv.com
Complement your wardrobe with the other interiors by going with country-style walk-in closed and complementing it with wooden fixtures. Combine closed cabinets and open storage space to make it more polished with pine laminates. The wooden fixtures engraved in beautiful designs will change the whole outlook of the closets and in addition to this, it is durable too.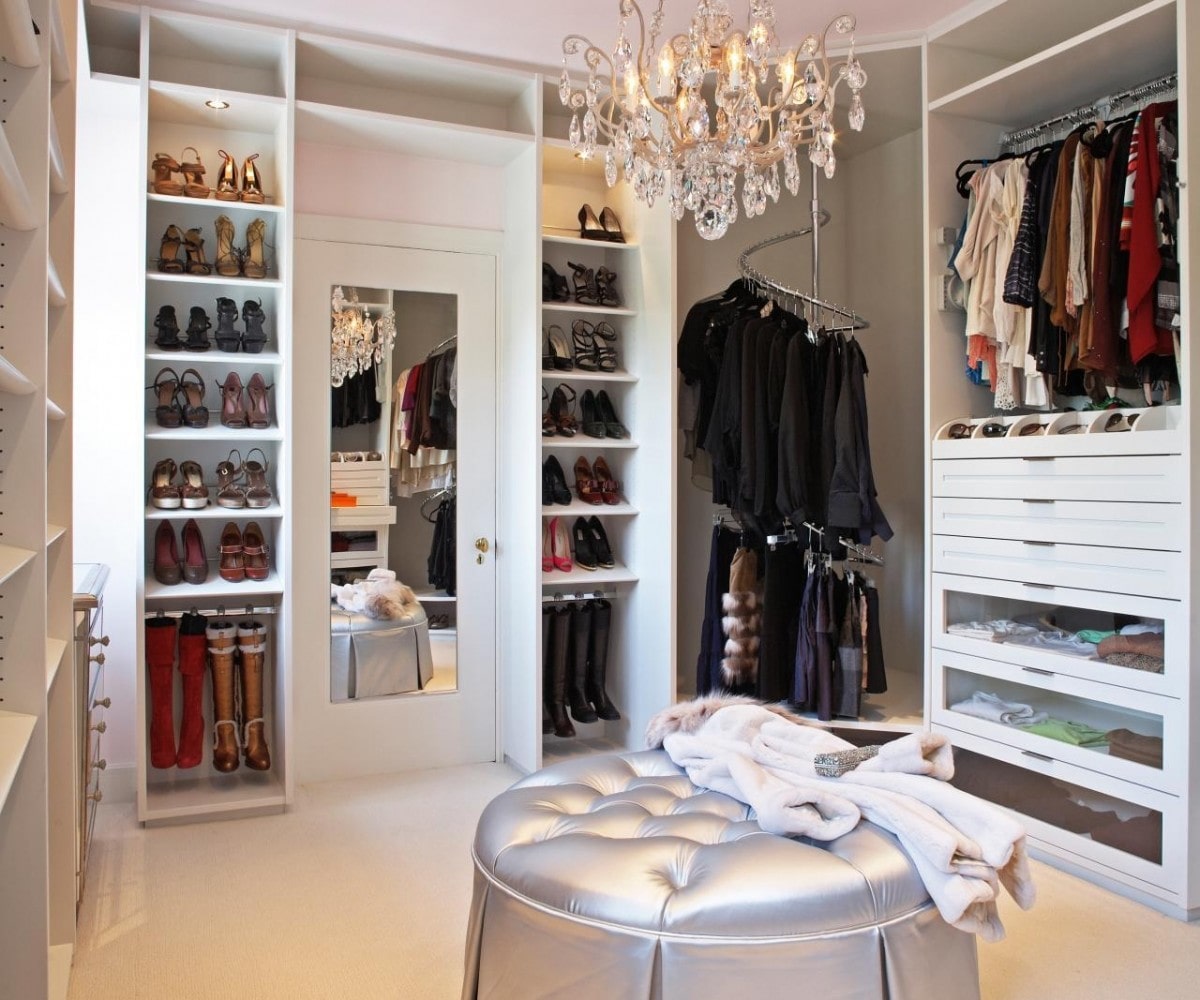 source: mehatronika.info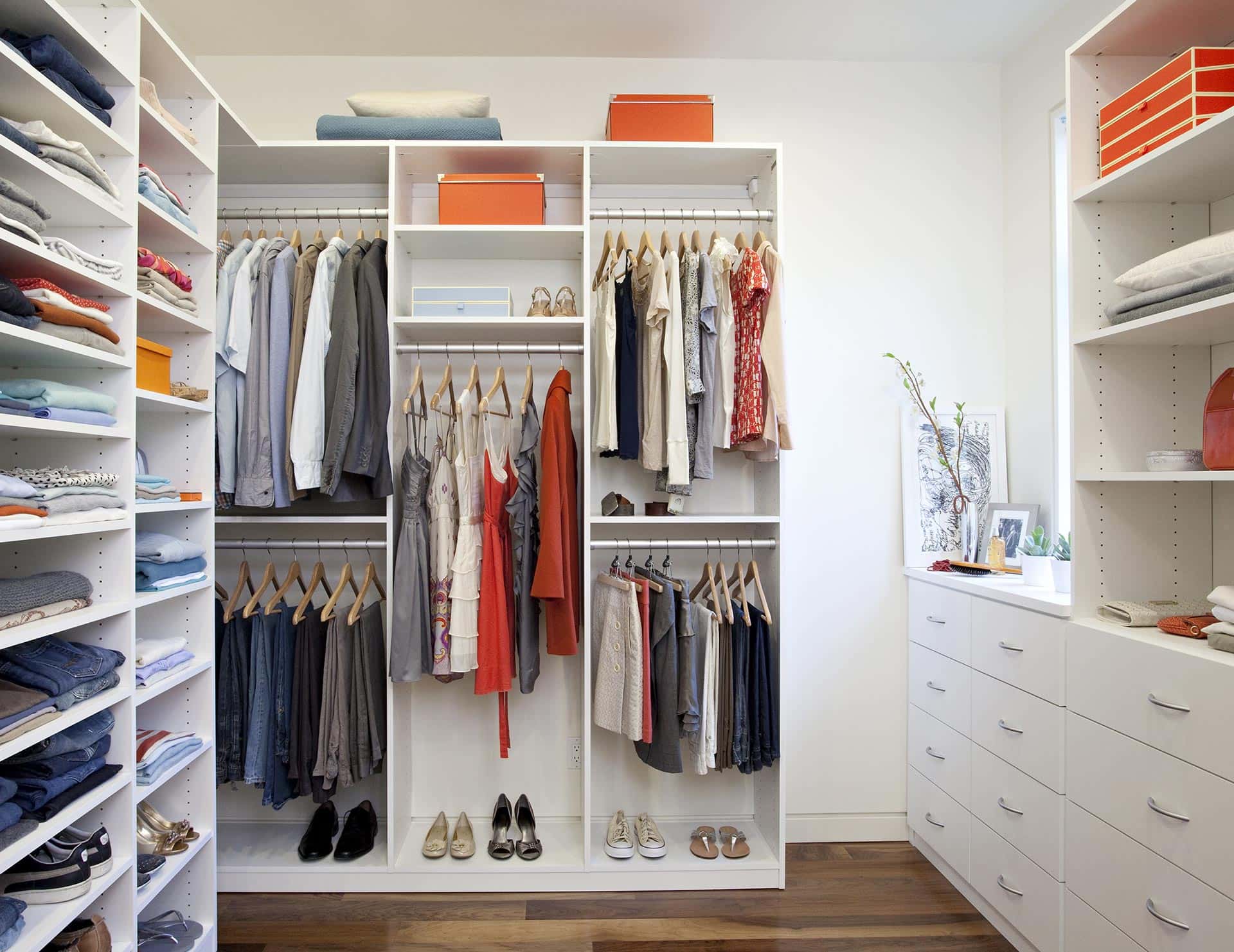 source: musicments.com
Going for a larger wardrobe will not only make space for the clothes but it will also help to add some unique features and facilities that can completely change the area. One such design includes adding the island to your walk-in closet. This can help in having additional storage space and can also act as the centerpiece to arrange your clothes and accessories. Add a small pendant lamp above the island and rock your wardrobe.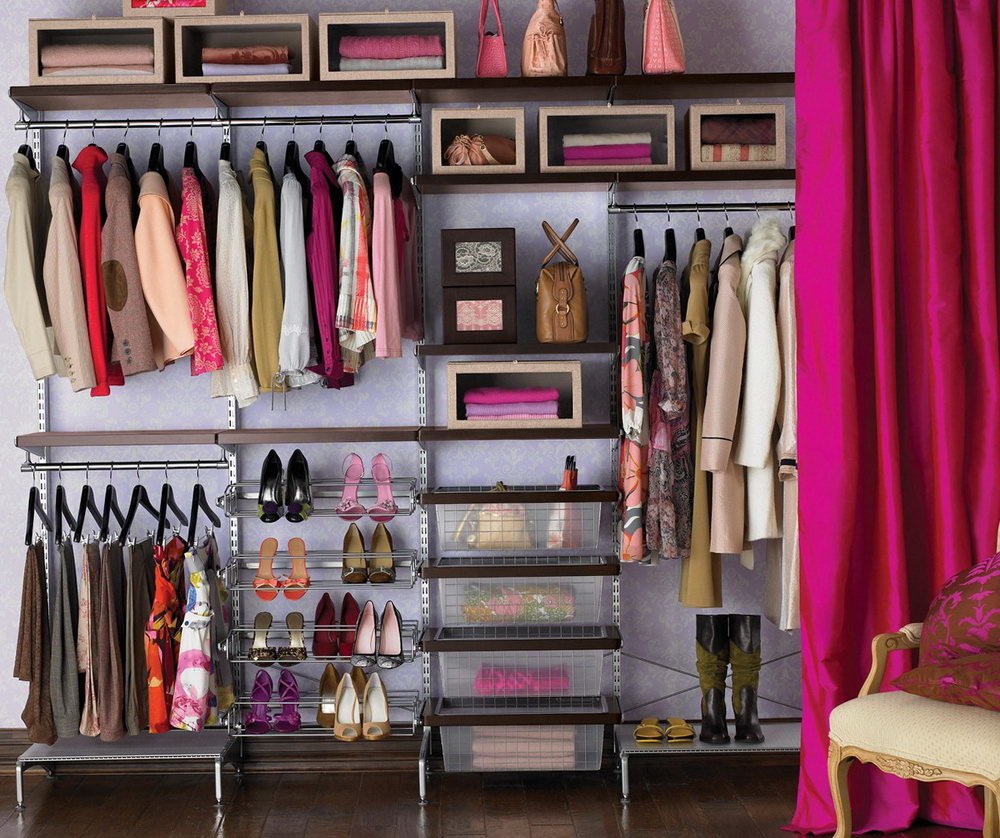 source: bestfiles.org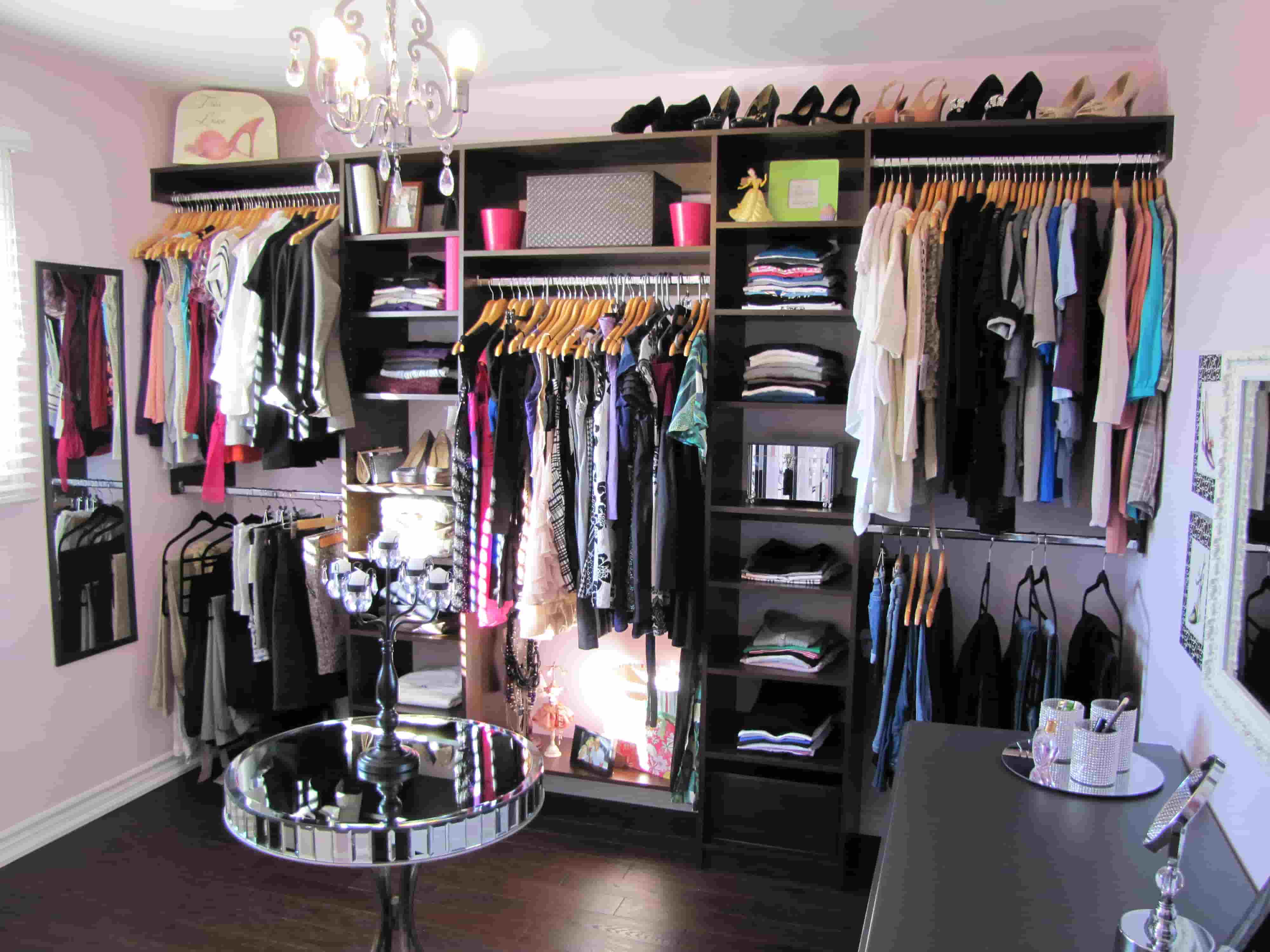 source: laurenishome.wordpress.com
Make your walk-in wardrobe a completely luxurious and comfy place by adding a carpet complementing the oatmeal paint shade. While going for this style, try not to back the open closets with timber so as to show the color of the area that blends perfectly with all the colors of the clothes. Have modular closets and flexible shelves to complete this design.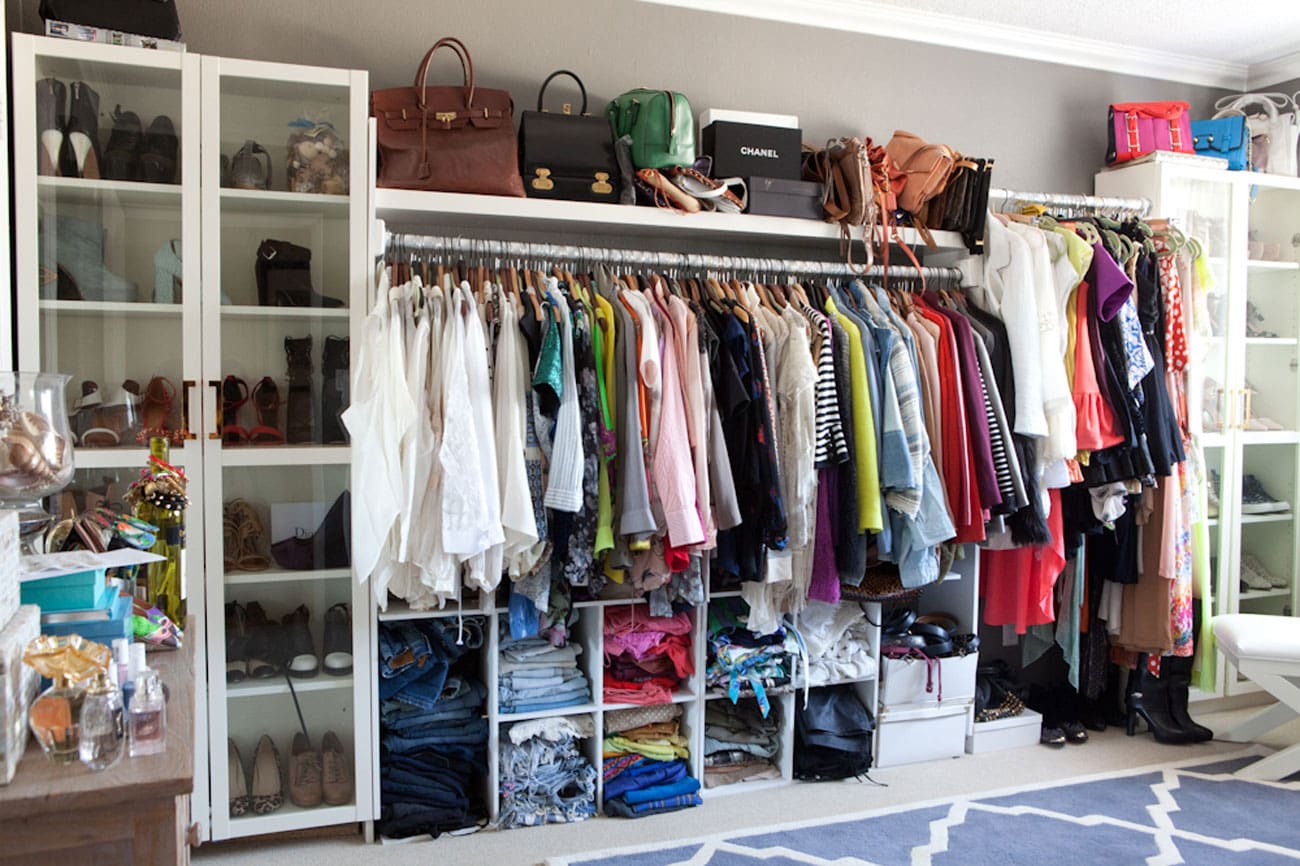 source: hssuites.com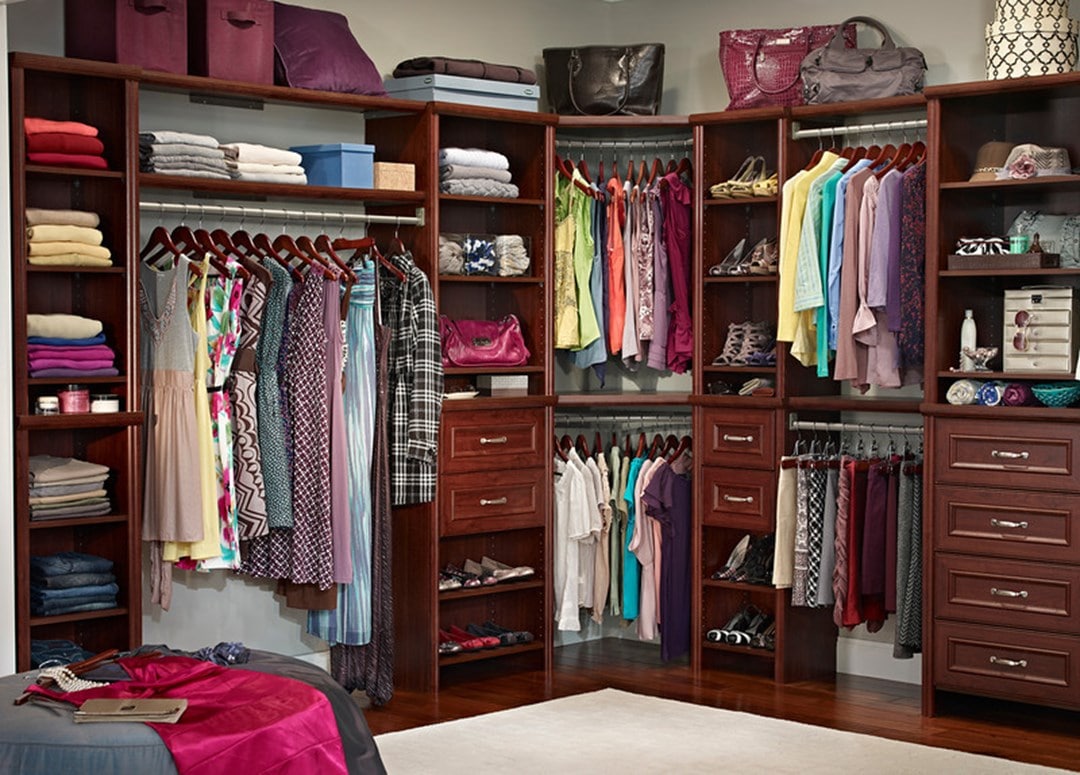 source: npnurseries.com
Want your closet to shine and feel too spacious? Go for mirrors and glass racks. Remember, there is nothing like too many mirrors when it comes to walk-in wardrobes. Go for mirrored walls in the closet and glass racks with laminated framing and flooring by going with timer and flexible glass shelves.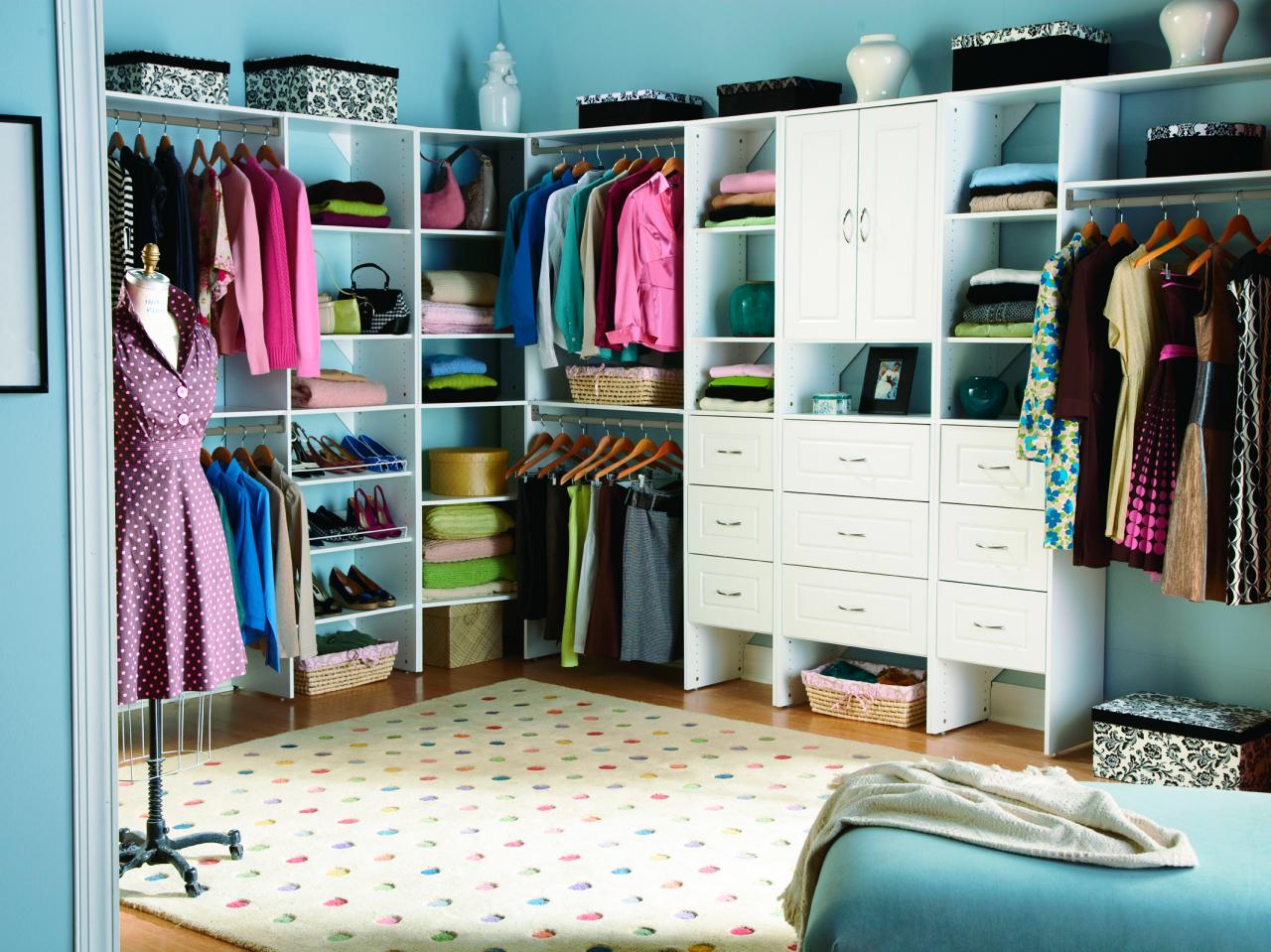 source: hgtv.com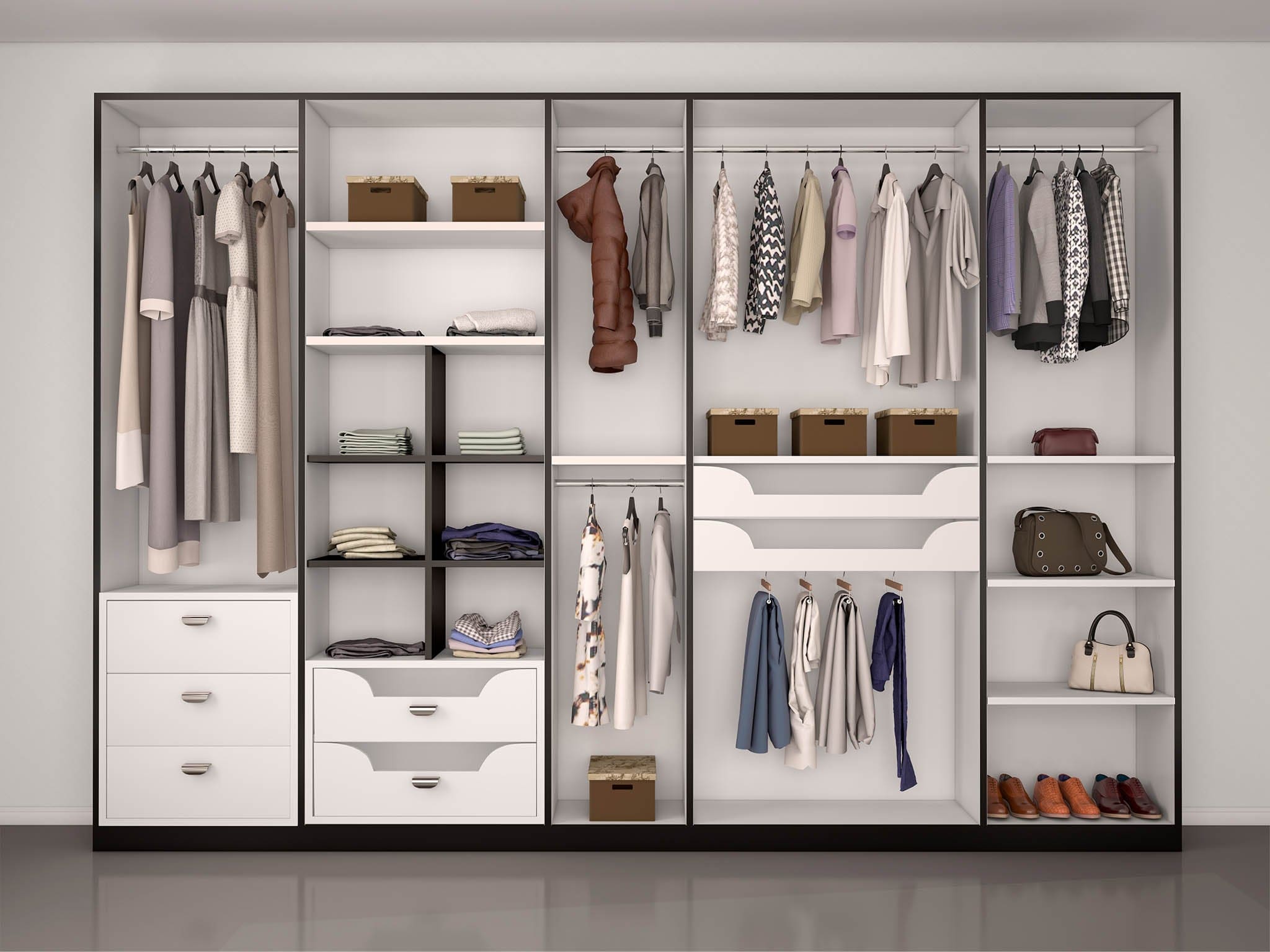 source: independent.co.uk
Lastly, consider any design for your wardrobe but try not to forget to make the place season friendly. Create a noticeable divide between the closets having seasonal clothes to avoid mixing them up. Basket bins can also be used to store seasonal items well organized.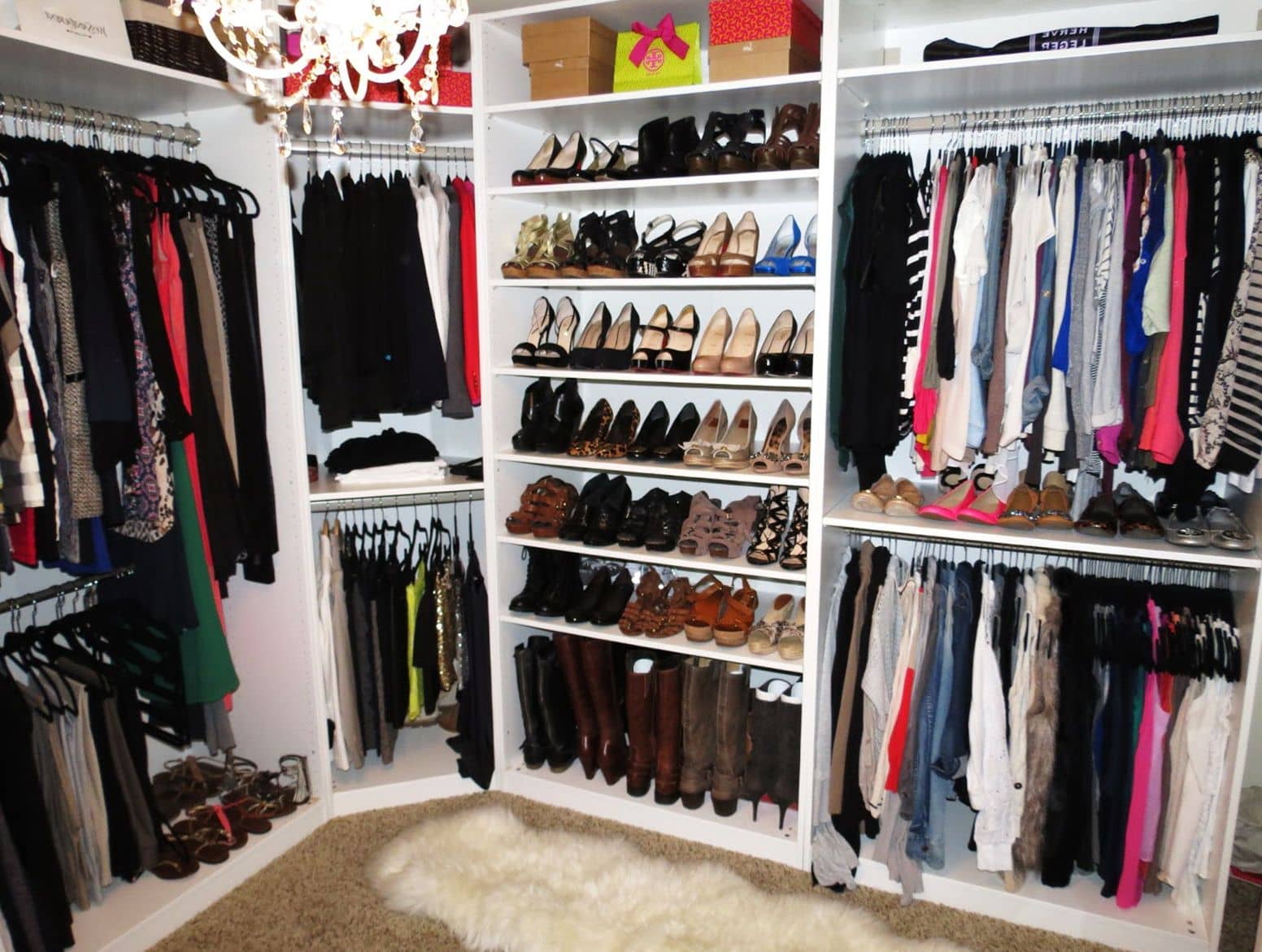 source: pinterest.com