If we talk about the cushiest corner of your house, a place where you can eat, watch TV, work from home and have a gossip session with your friends regarding last night's party, then your sofa becomes your hub. 
This, coupled with the pandemic, made sure that we were glued to our sofas at all times. Without any surprise, spills and sofa stains are bound to happen; in accordance to various researches, an average sofa experiences around 7000 spills in its lifetime.
Now, you can either spend hundreds of dollars on getting your sofas cleaned, or you can learn some inexpensive skills and techniques that would help in erasing the stains. If your wife is around the block and you have experienced a sudden spill, then we would suggest you continue reading.
All Home Detail sofas are not made up of similar fabrics. The stain removal methods tend to vary with changes in fabric as well. If this factor is ignored, chances are you will end up making the situation worse and might have to sleep on the exact same couch. The sofa tags will help you understand the type of fabric it is made up of.
Ways of removing stains from a Fabric Sofa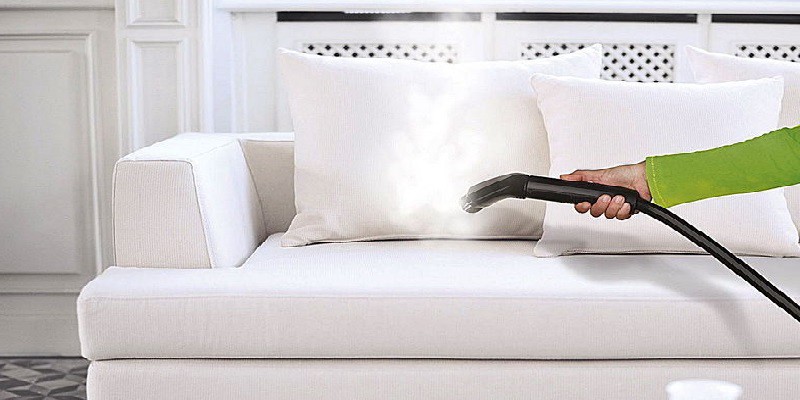 source: prohousekeepers.com
Removal of Dried Stains:
In order to remove anything that might have dried up on the couch, you would have to use a brush that can be found in the laundry room easily.
Neutralizing the Spill:
Next, you need to use baking soda (yes, the one you use to make cakes) in order to neutralize the acid and alkaline liquids. This might sound like a science experiment, but it would hardly take 30 minutes for it to neutralize the stain.
Deep Cleanse:
Picture yourself providing a facial treatment to your sofa. Now, you need to use glint or any other cleaning solution to wet a piece of cloth and use that to deep cleanse the sofa.
Drying the Sofa:
Allow the sofa to dry, making sure no one (especially your pet) sits on it.
Ways of removing stains from a Microfiber Sofa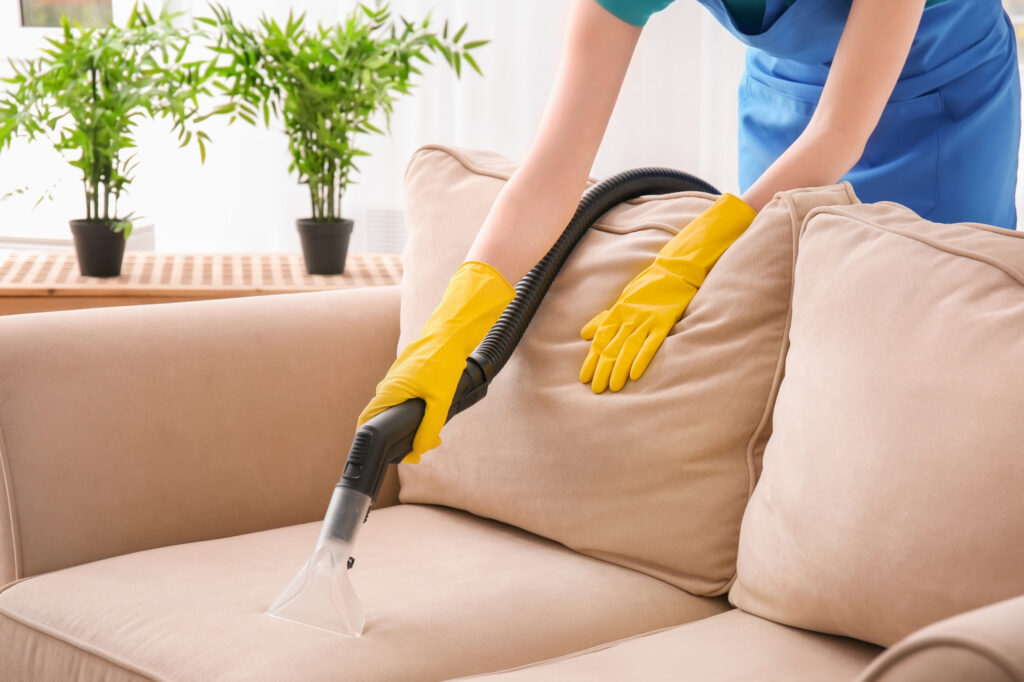 source: rescuemytimecleaningservice.com
Use of Rubbing Alcohol
For a microfiber couch, you need to treat it like a child that just fell on the ground, as rubbing alcohol (not the one used for drinking purposes) is the best way to cater to it.
Use of Colorless Fabric
While rubbing alcohol is being applied; it is absolutely necessary to make sure that you scrub the sofa using a white fabric to make sure that you do not stain the sofa further with the fabric's color.
Brushing in Circular Motions:
Once all the alcohol has evaporated, you need to brush the sofa again in circular motions so that the stain is removed from the very end.
Ways to Clean a Leather Sofa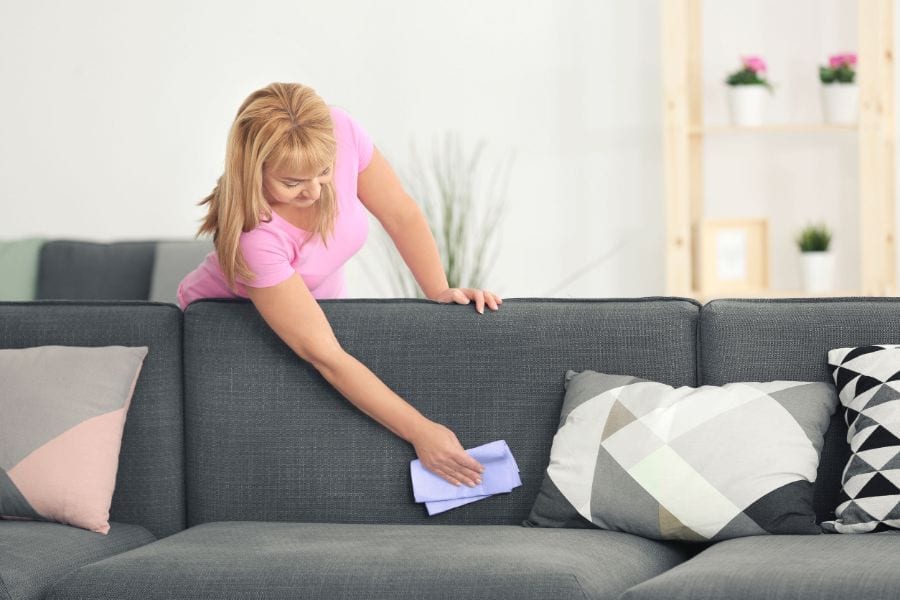 source: pinterest.com
Understanding the type of Leather:
It is important to keep in mind that you have to see if the leather is protected or unprotected. The method being discussed would only work for protected leather sofas.
Vacuuming Dirt:
First, you need to find a vacuum cleaner from your store room and use it on the couch. This would not only help to remove the dirt but would also help in finding the lost french-fries from 2-3 years ago.
Preparing a Cleaning Solution:
Next, you need to do a science experiment again. A cleaning solution using equal quantities of vinegar and water will be made.
Next, you need to use a microfiber cloth (or literally any cloth in case you do not want to be fancy) to damp it in the solution and wipe the sofa with it.
A comfortable and stain-free sofa can add to the overall beauty of your house. Due to this, one should not become lazy when a sudden spill takes place and keep the cleaning pending for days.
Rather, use these simple tricks and tips to make every guest compliment the tidiness of your furniture.