Bridges are constructed for paving away over a stream of water or to make a way between the two cliffs of a mountain or at such a place where walking is a bit difficult. It not only ensures easy movability but also increases the beauty of the place. There are many materials by which a bridge can be constructed, but nowadays using glass to construct a bridge is on-trend. It gives a thrill to the people using the bridge. When we walk on a glass bridge we feel terrified of falling. Many a country has designed glass bridges, but the glass bridges in China are some of the most popular projects known all over the world. Many bridges in China are constructed using glass. Let's see some of the beautiful and famous bridges in China at the architecture designs which are known worldwide because of its beauty.
Shiniuzhai Geopark Glass Bridge
source: pinterest.com
This is the first glass-bottom bridge made in China, thus it can be rightfully said that it is the pioneer of glass bridges. This bridge, which was originally constructed from wood was changed into glass in 2014. It is one of the most popular tourist attractions of Shiniuzhai National Geological Park. Also known as the Brave Men's Bridge as it needs a brave man to cross the bridge, it extends up to 300 meters. It is made of double-layered glass which is much stronger than your regular window glass.
source: asiaone.com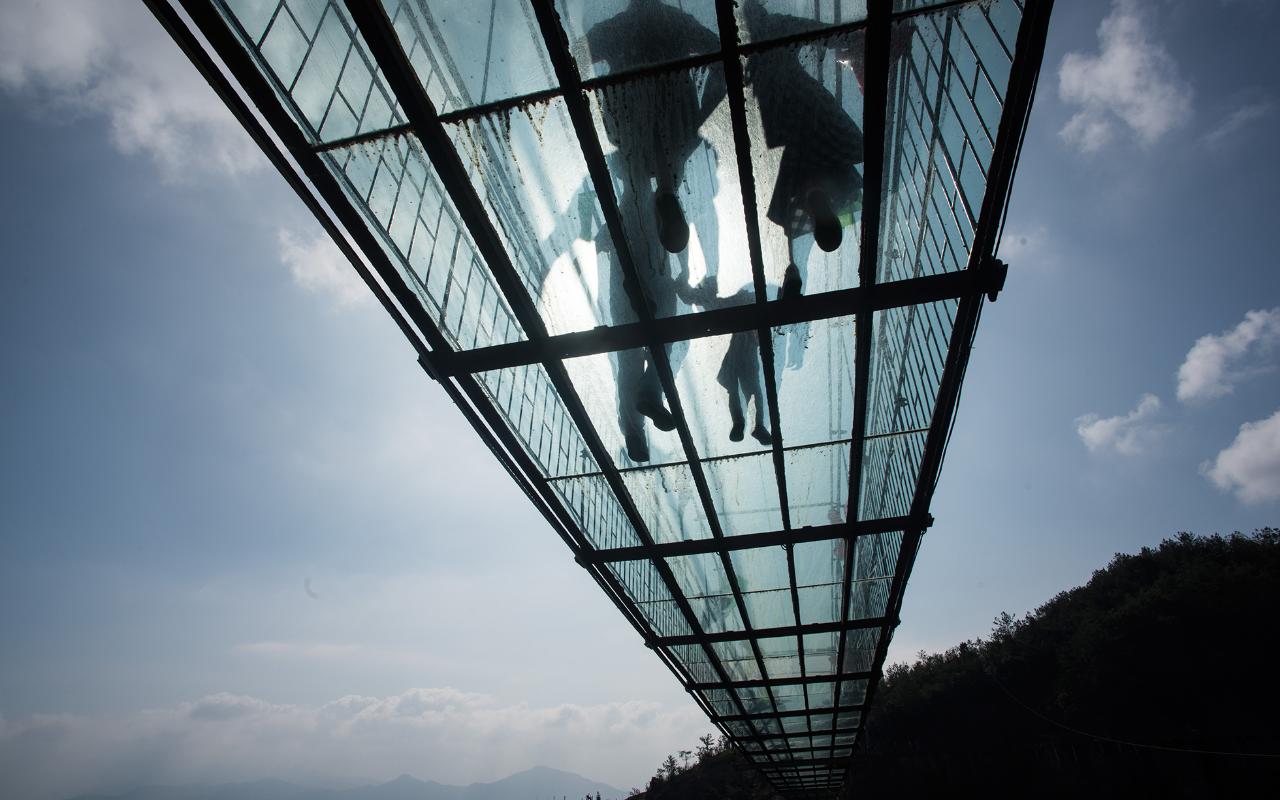 source: telegraph.com
Tianmen Mountain Glass Skywalk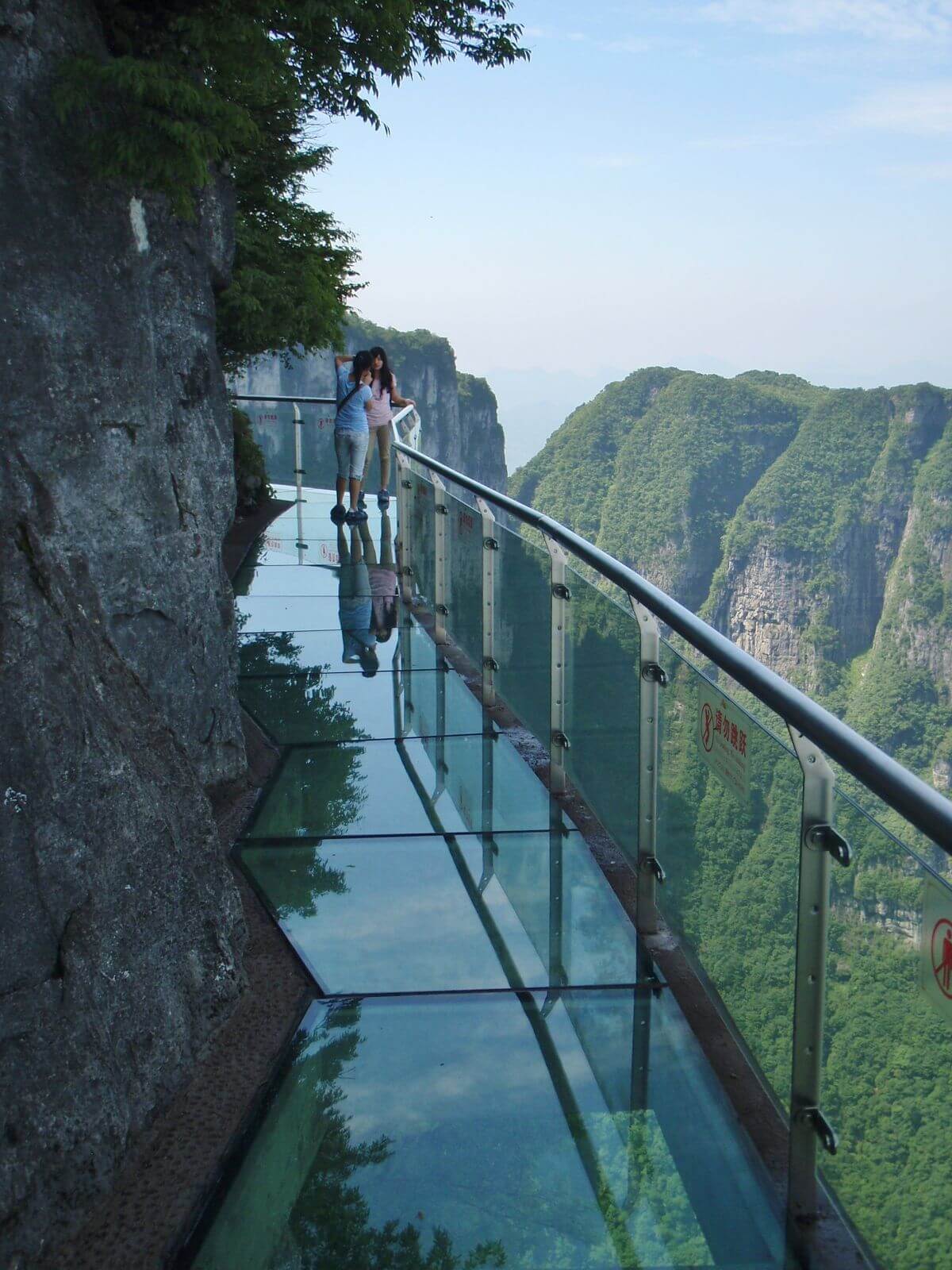 source: pinterest.com
It was opened in November 2011 and is called the 'Walk of Faith'. It is made on the famous Tianmen Mountain and is considered a major tourist attraction on the west side of the mountain. It gives the feeling like one is walking in the sky. It is definitely not considered safe for faint-hearted people. It can be easily walked on during the foggy days when the below sceneries are not visible clearly but it deducts the thrill of the bridge.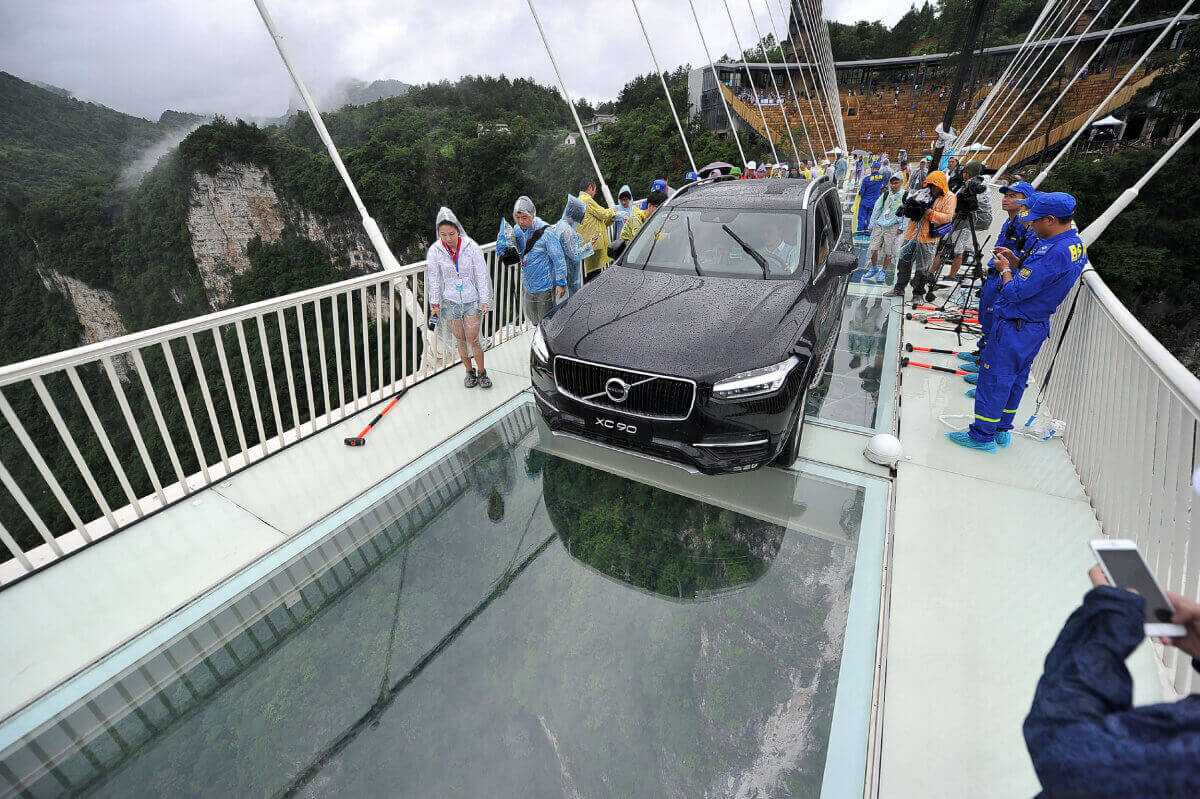 source: thestar.com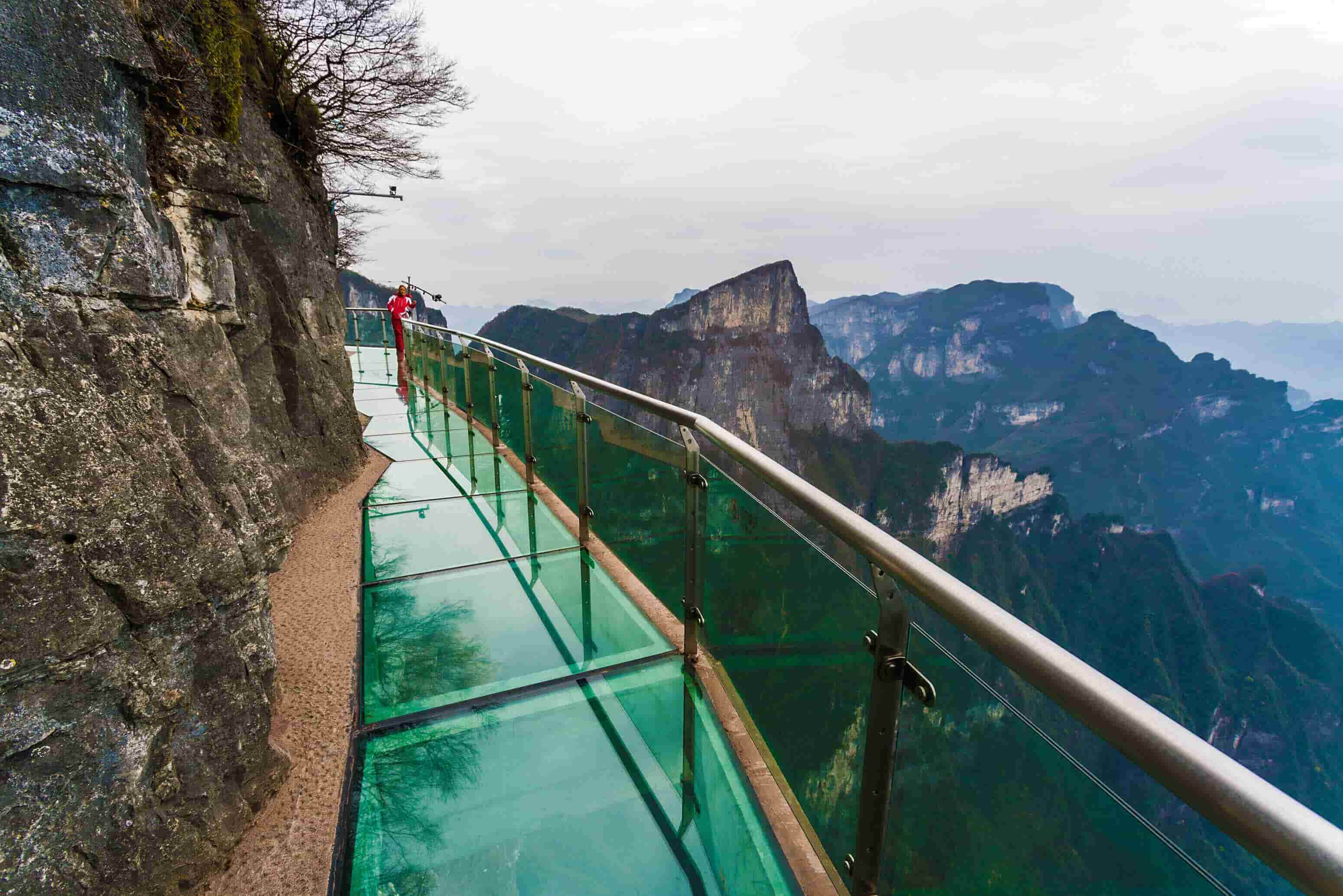 source: trip.com
Yuntai Mountain Glass Walkway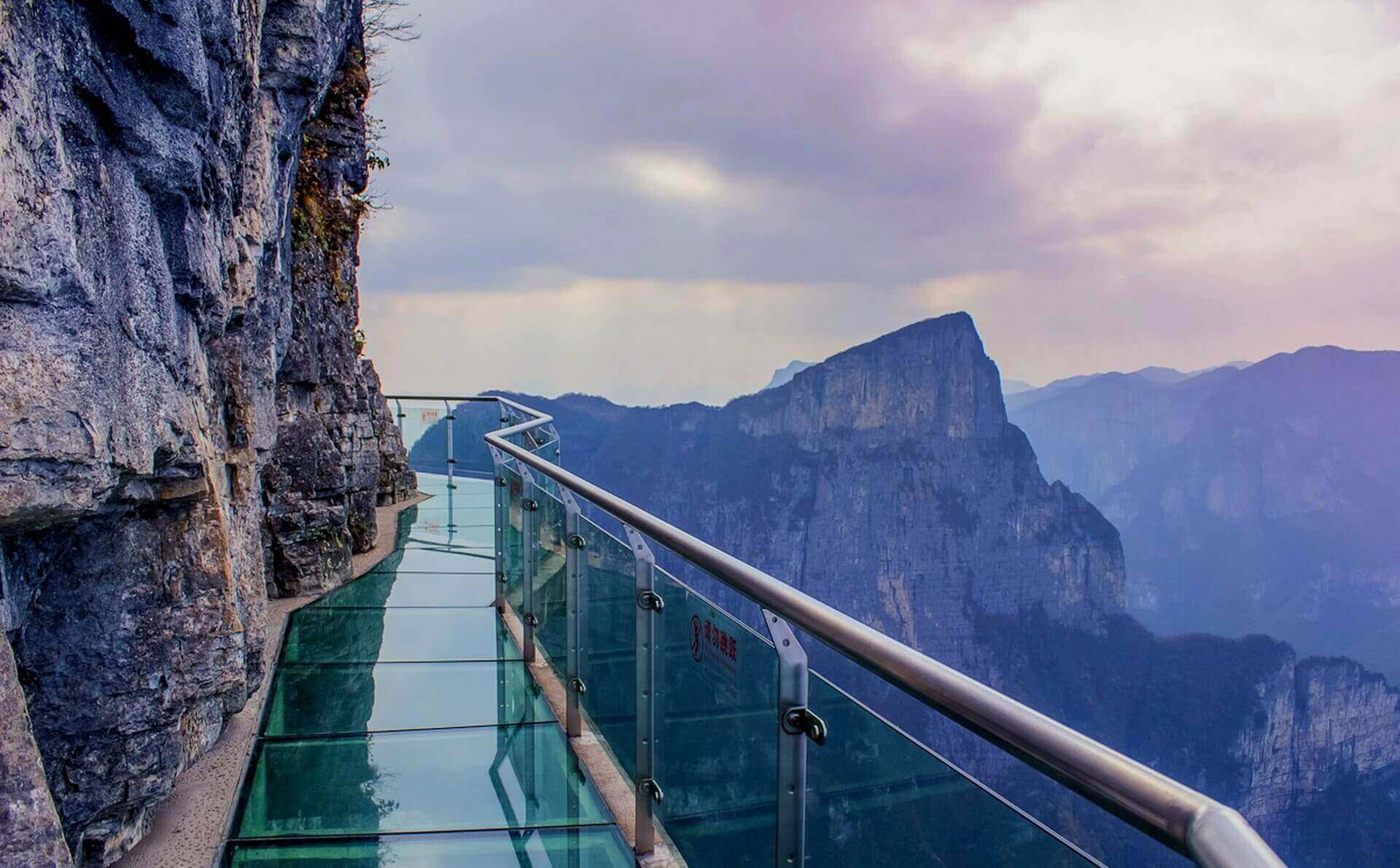 source: sublimechina.com
It is built across a ravine in Yuntai province and is about 3000 meters long. It was opened in September 2015. The beautiful scenery looks breathtakingly good along with the cool weather. It witnessed cracks and thus is closed. You need to go on a short, quick trek to reach a white jade- fenced pagoda or temple overlooking the area. After reaching the top of the U- shaped structure you can see a mesmerizing view of both the Cornel Peak and the Phoenix Mountain Glass Walkway on either side.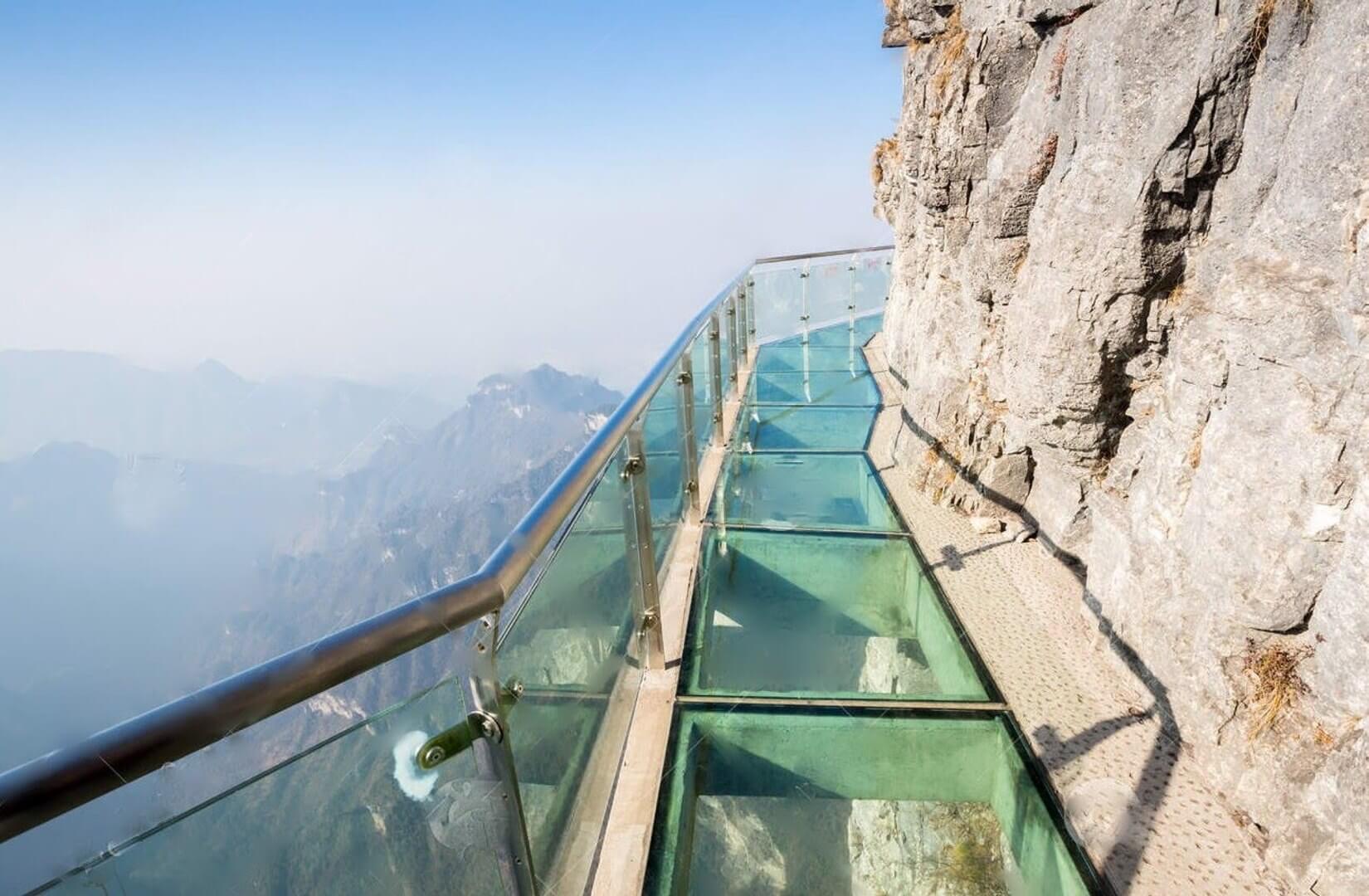 source: dailymotion.com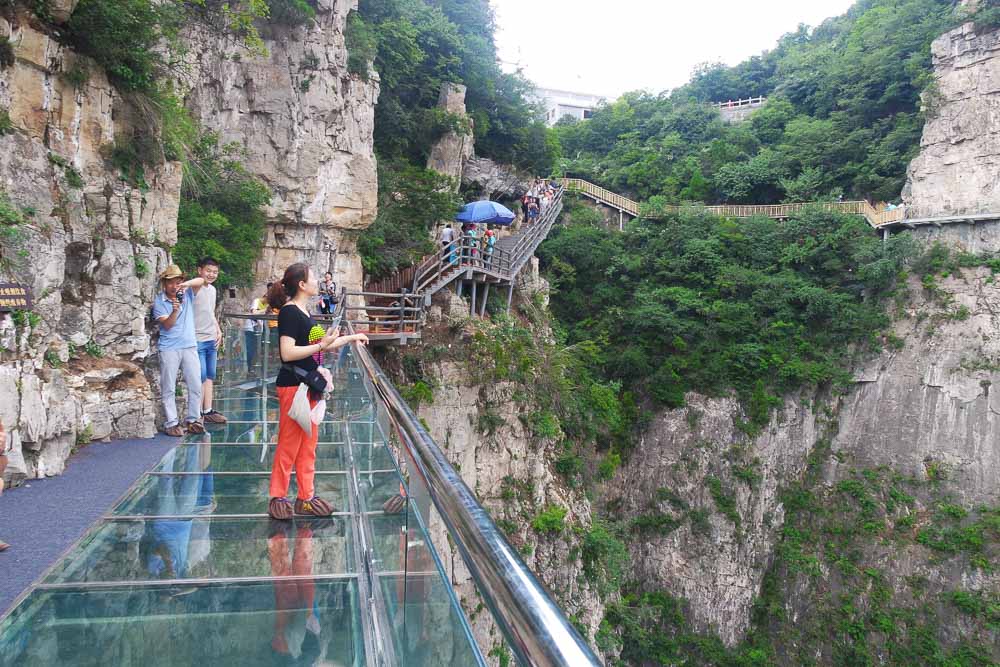 source: pohtecktoes.com
Zhangjiajie Glass Bridge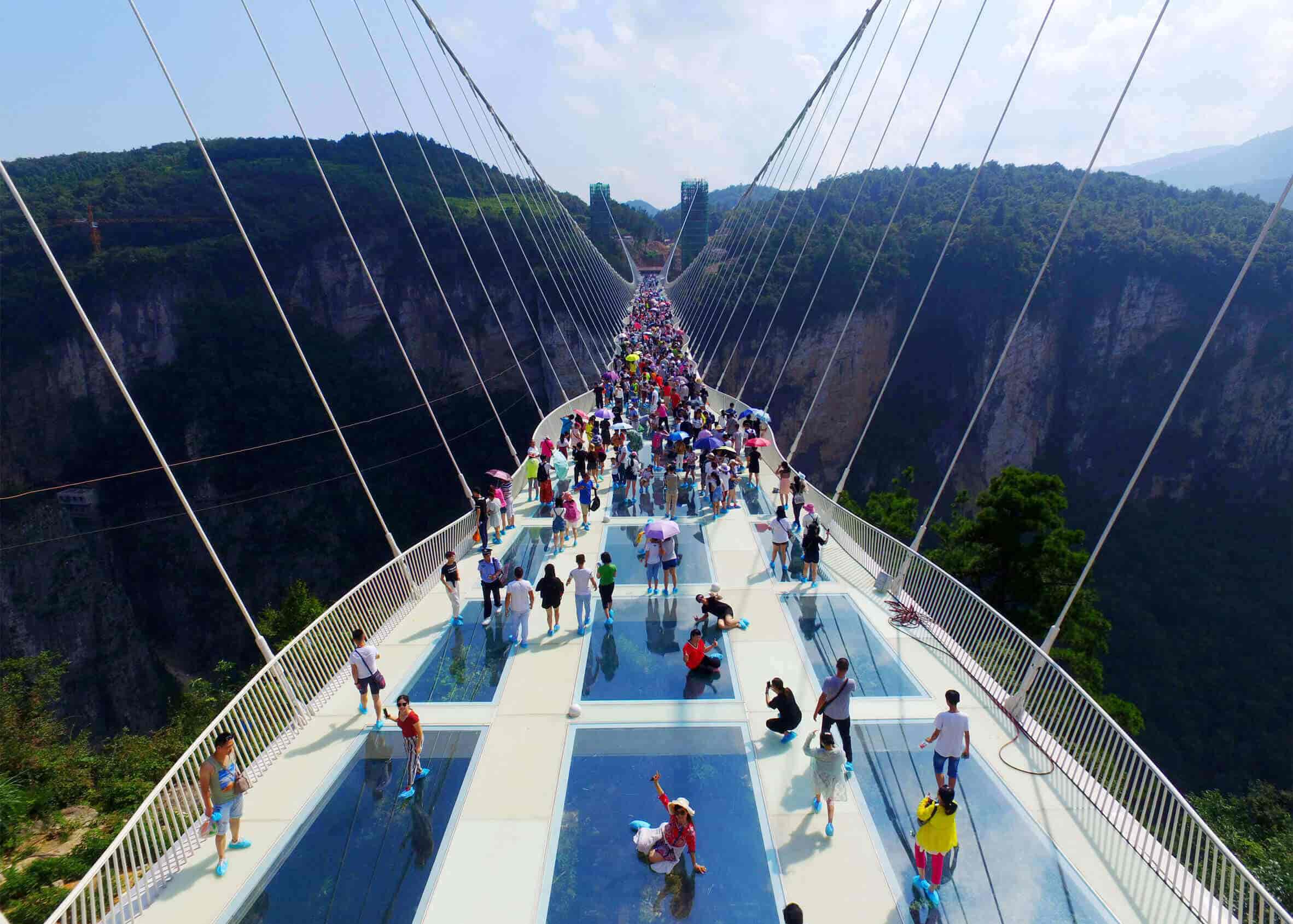 source: dezeen.com
The bridge situated in Hunan opened in August 2016 measures 430 meters. Zhangjiajie was the longest and tallest glass bridge when it was first made. It spans between the ravine of two mountain cliffs in Zhangjiajie National Park Forest. It also has three long swings which are present on its underside. To ensure safety it is layered with three glass panels. It also has a provision for bungee- jumping which is considered to be the highest such jump in the world.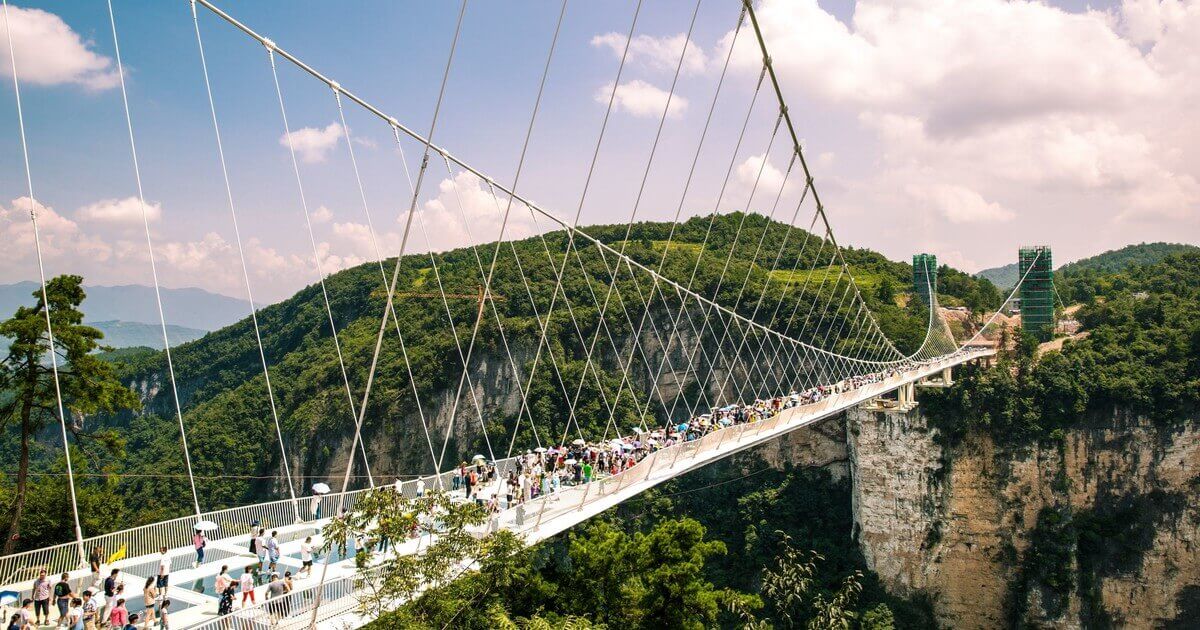 source: getyourguide.com
If you are not afraid of heights, walking on any of these bridges will surely change your mind. Walking on the glass bridge is a breathtaking experience. While walking on the bridge we feel like we are walking on air with nothing below our feet to support us. Surely this is a thriller experience but also one of the scariest situations.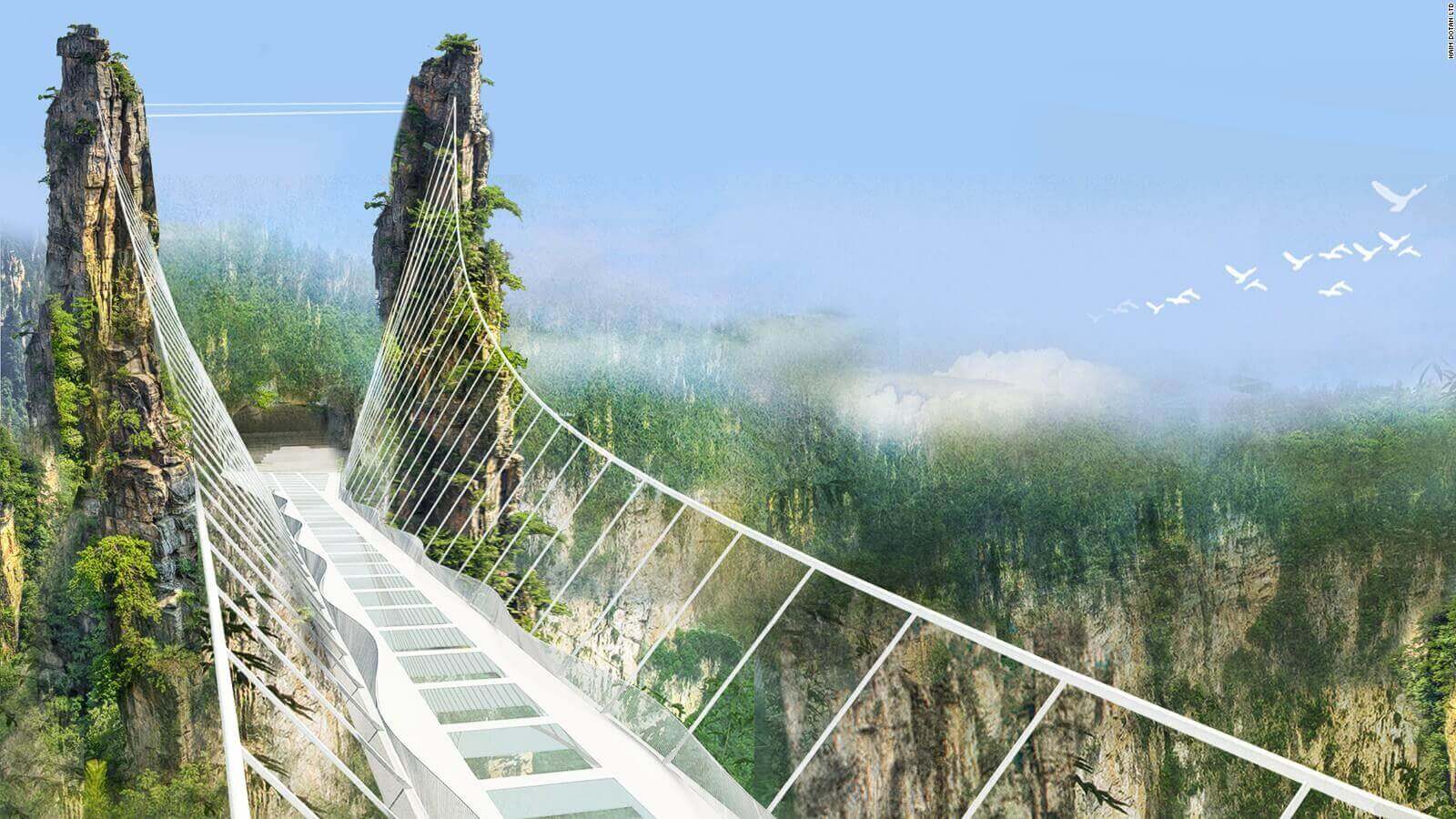 source: cnn.com
China has come a long way and is currently working hard towards developing its infrastructures and introducing new projects. Though the first glass bridge was seen in China, yet many countries have started designing its own glass bridges as it not only fascinates the tourists but also increases the beauty of the place.
There is nothing more fun than the experience which is both thrilling but also scary. If you never had a chance to walk on a glass bridge you should definitely try it once now.