Diamond Art Painting is getting quite popular and is the latest hyped hobby these days in the United States, as Diamond Art Painting originated in Asia but it is popular worldwide. Diamond art painting acts as an addictive, healthy, relaxing activity to release stress from our daily lives. Diamond art painting is also beneficial for mental health.
What is the Art of Diamond Painting?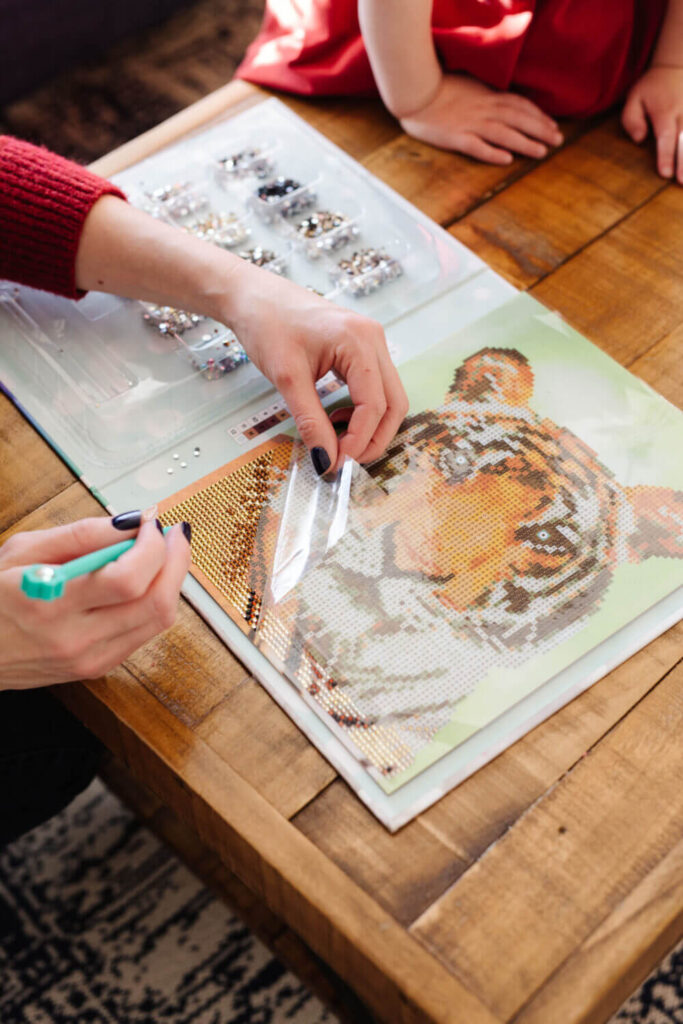 The process of applying tiny acrylic cube or square-shaped resin heads to a uniquely designed, numbered, and painted canvas sheet.
Experience or Talent Required? 
There is no special experience or certain talent required to begin the hobby of diamond art painting. The more you practice and more you familiarize yourself with the process of diamond art painting the better you will be with time.
Types of Diamonds paint Drills:
There are two types of diamonds or drills that are used in the practice of diamond painting that is described as follows;
Cube-Shaped Drills: These drills are easy to work on and easier to manage and complete for beginner diamond art painters. Upon completion of the diamond art painting, these drills do not provide a complete picture as they have space between them.
Square Shaped Drills: These drills provide more shine and complete picture compared to the cube-shaped drills as there is no space between the drills or diamonds as they are tightly fitted together. Working with square-shaped drills is preferred by more experienced diamond art painters compared to beginner diamond art painters.
Diamond Art Painting Kits:
Diamond Art Painting is usually applied by specialized kits provided by arts and crafts shops. There are two types of diamond art painting kits as follows
Full Drill Diamond Kits: In the full diamond kit the diamonds or drills have to be completely applied on the provided painted canvas.
Partial Drill Diamond Kits: In the partial diamond kit the diamonds or drills have to be applied to certain areas of the printed canvas.
Contents of Diamond Kits:
Diamond Painting Kits usually have the following items included in them for completing the painting by the diamond art painter. You can buy All the Accessories Used for Diamond Art Paintings separately also from any online store.
Printed painting canvas
Colored diamonds or drills
Diamond applicator pen
Adhesive glue or wax strip
Diamond or drill collection tray
Extra diamonds
Tweezers (optional)
Additional Tools To Assist The Diamond Art Paintings: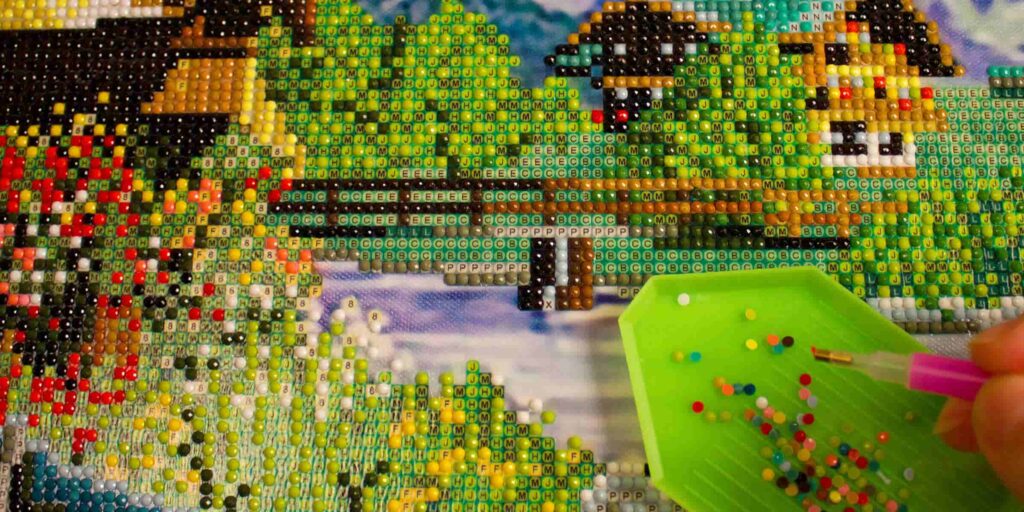 The following could be extremely beneficial Tools for Diamond Art Painting in completing the painting quickly and efficiently
Light Pad: The light pad helps to easily read the symbols on the printed canvas for easy application of diamonds.
Pick Up Tool: A beneficial wax pen tool used for efficient removal of diamonds from the printed canvas.
Muti pick Up Tool: The muti pick me tool is used for the larger applications of diamonds in large paintings. This tool is either provided by the kit manufacturer or could be bought separately and is available in five sizes.
Additional Diamond Trays: Additional trays are used for holding the resin diamonds for better management.
Store Boxes:  Storage containers for the diamonds or resin drills for easy storage and separation of diamonds.
Cost of Diamond Art Painting:
Diamond art painting kits usually cost anywhere for a few dollars. Special Custom Diamond Art Painting Kits including custom printed photos on canvas might be more expensive.
Where to buy Diamond Art Painting Kits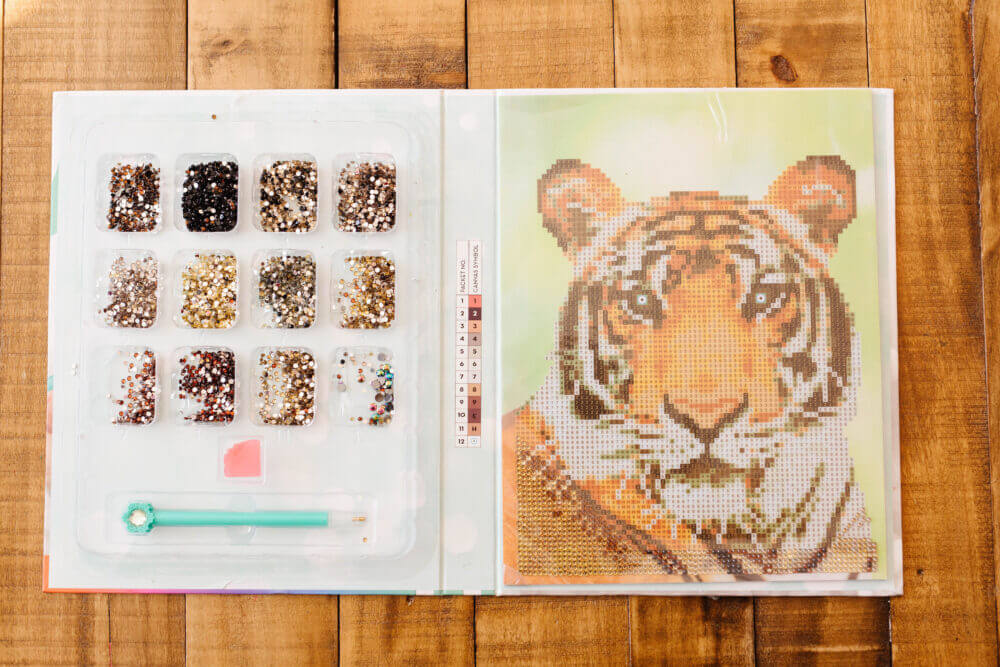 The hobby of diamond art painting is not expensive at all. Diamond art painting kits are easily available to everyone and you can easily obtain your diamond art painting kit from online stores or physical arts and crafts stores.
Some of the popular online stores for Diamond Art Painting Kits are these below;
Alldiamondpainting.com
Trendy-diamond-painting.com
Paintwithdiamonds.art
Diamond-painting.art
Diamondpaintingbliss.com
Diamondpainting.art
Diamond Art Painting Procedure:
First of all, after opening the Diamond Art Painting Kit you should flatten out your canvas by putting something like a heavy book or placing the canvas under your mattress. Gently and carefully peel that part of the area where you want to start painting your diamonds.
Next, you should open the diamond bag and fill up your small portable containers with clearly mentioned color-coded labels for easier managing of diamond color.
Applying Diamond Paint on the Canvas: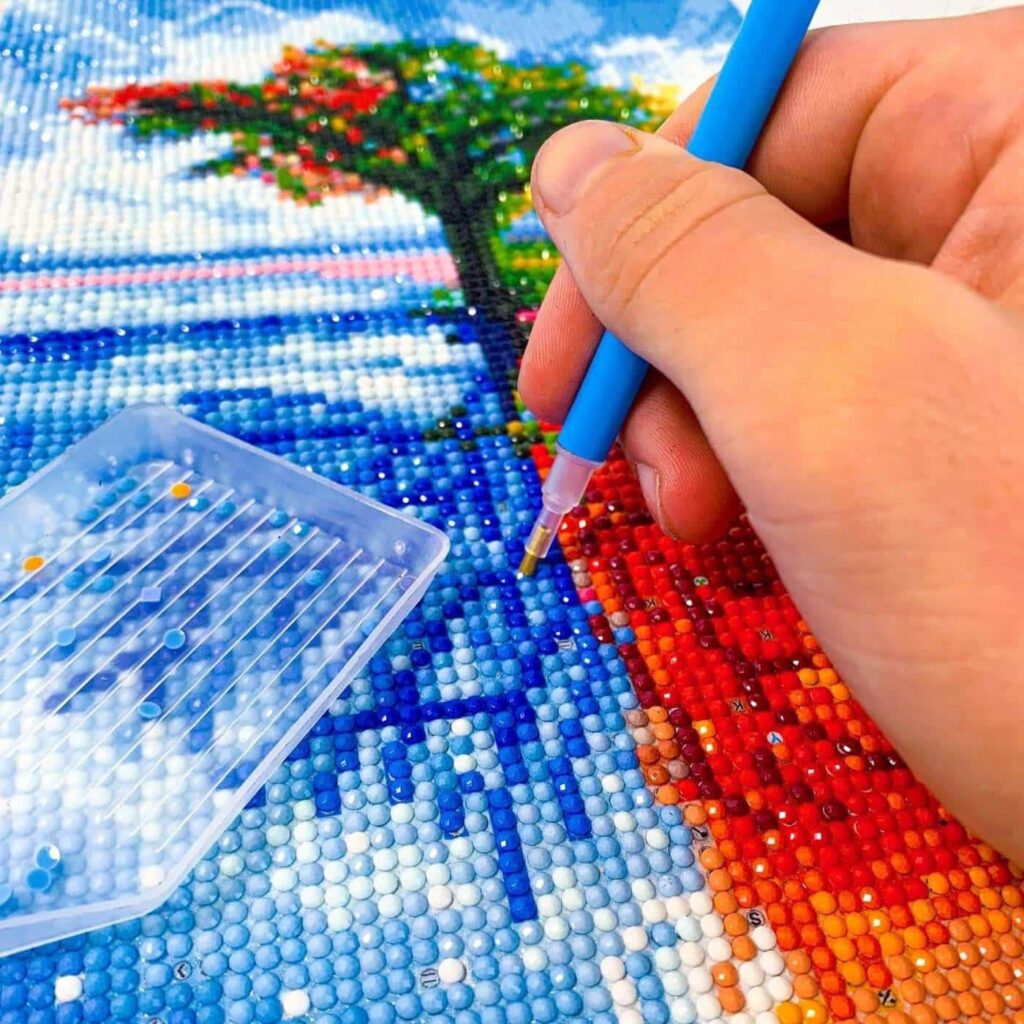 Next, you should select only the area you want to begin your painting so select an area with more color code matching as it will be easier to finish rather than picking an area with different color-coded diamond symbols.
Now put the diamonds into the diamonds sorting tray and gently shake to make the diamonds face up in the front angle of placement on the printed canvas. Next, dip the Diamond Applicator Pen in the adhesive wax or strip so that the tip has very little wax at the end.
Now you are ready to start the application, slightly push the Diamond Applicator Pen onto the flat or front side of the diamond and gently pick it up. Now match the diamond color-coded symbol from the chart mentioned on the canvas and place the diamond on the enlisted area. Repeat the process until all the color-coded areas or squares on the canvas are filled up.
Place the Diamond Applicator Pen on the adhesive wax if you have trouble placing or picking up the Diamond Drills. Next, continue the placement of diamonds onto different color-coded sections in a similar fashion by placing the diamond drills in the drill tray and aligning them front face for application by the diamond application pen into different areas of the printed canvas.
Finishing Up the Painting:
After completing the canvas picture, you can frame it and hang it on the wall of your Bedroom/House for decor or gift it as a piece of art to your friends and family.
Diamond art painting being a unique, addictive, relaxing, creative, and entertaining hobby will keep you and your family hooked for hours on end.