As an office manager or business owner, there are many aspects of running a company that needs to be handled, and one of them is keeping a clean office.
Hiring a commercial cleaning company can take office cleaning off your plate so you can focus on the critical tasks.
Hiring a commercial cleaning service in Montreal can take office cleaning off your plate, so you can focus on critical tasks. A commercial cleaning company will help keep your office clean, keep employees' health in tip-top shape, elongate the life of your equipment, and make a good impression on your clients and visitors
Deciding to hire a commercial cleaning company is an easy decision, but choosing the right one can be challenging. Here are five tips to help you choose the right commercial cleaning company for your business.
Consider the Type of Cleaning Needed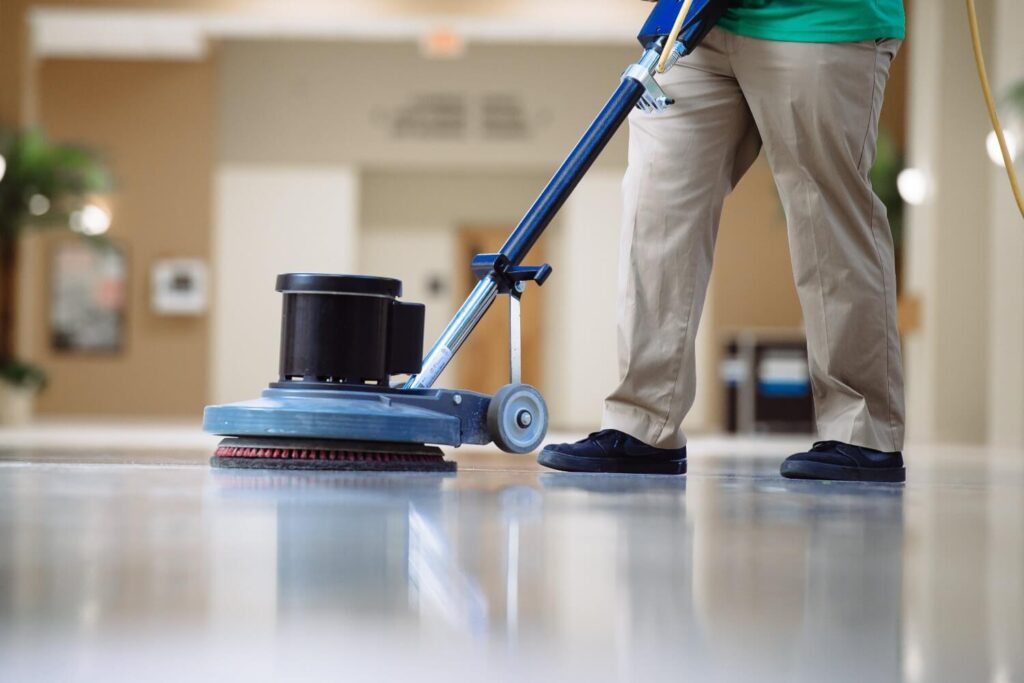 source: gofirstgreen.com
Before you dive in too deep researching commercial cleaning companies, figure out the type of cleaning you'll need and how often.
There are many things to consider when figuring out the type and frequency of your commercial cleaning. For example, consider the amount of foot traffic you receive, how often clients come in to visit, and if you hold events.
Generally, smaller offices with low foot traffic can get away with being cleaned once a week or bi-weekly. However, larger offices with many employees and many visitors might need cleaning daily. The frequency and type of commercial cleaning depends on your office layout, communal spaces, and number of employees regularly in the office.
Facilities with kitchens and highly used restrooms need to be cleaned daily for sanitary purposes.
Another consideration to help figure out what type of commercial cleaning you'll need is to figure out if recurring or deep cleaning is required.
Recurring cleaning means a cleaning crew regularly comes to your office (weekly, monthly, quarterly, etc.) to complete smaller cleaning tasks like dusting, vacuuming, and emptying trash. Deep cleaning usually includes sporadic, one-off projects. For instance, if you hold an event at your office, deep cleaning will be needed before and after the event. However, deep cleaning should also be done at least once a year for any business to get rid of thicker dirt and grime.
Also, consider any specialty items that may need special care like upholstery, curtains, works of art, or architectural structures. 
Do Your Research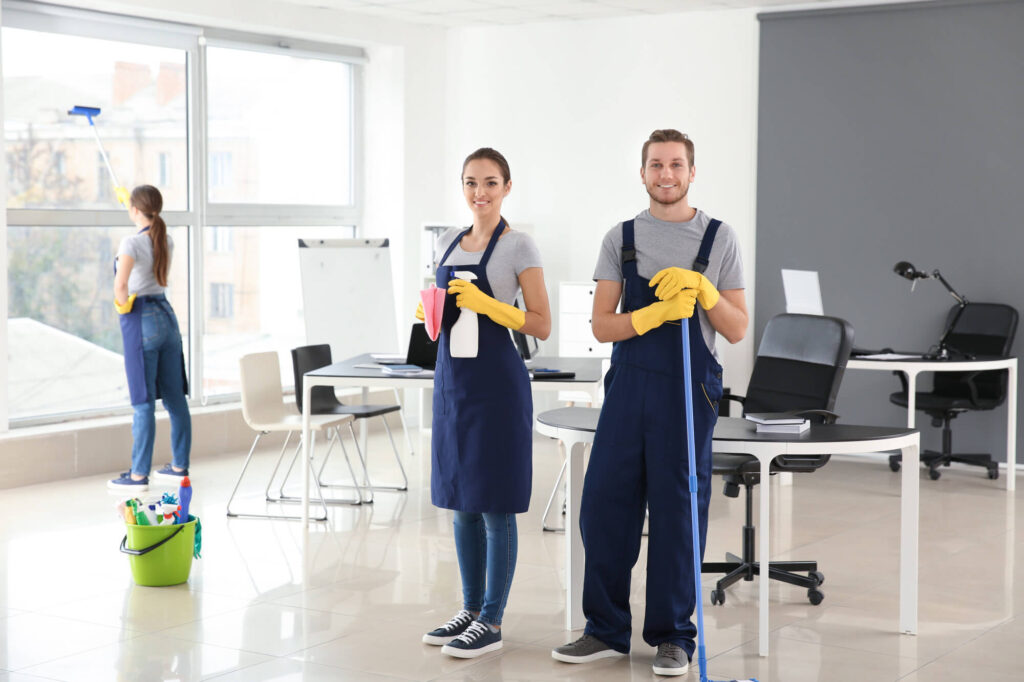 source: doitrightcleaning.net
As with any service, asking friends and colleagues what company they use for commercial cleaning is the best place to start — if they love the company they use, of course.
Asking people you know for references will help you figure out which cleaning companies have a good reputation and which ones do not.
After asking around, research on your own. Search online for 5 Star Cleaning Service across Georgia USA near you and start investigating their services and pricing. When you've found a few companies you're interested in that have good online reviews, get in touch with a handful of them to ask further questions and find out their processes and procedures.
Hire a Local Company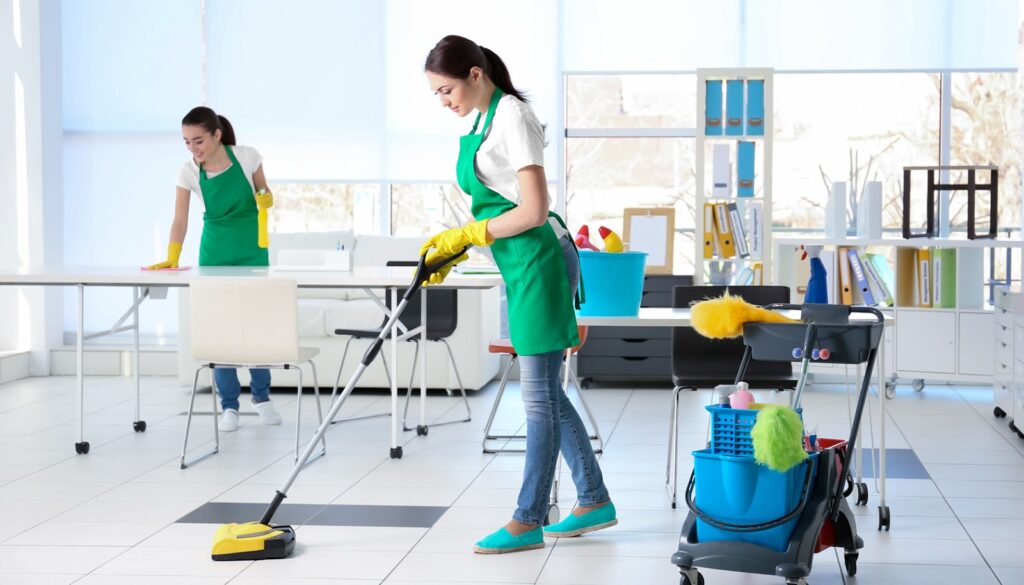 source: pinterest.com
Typically, when hiring a local commercial cleaning company, you'll get more attentive care that franchised companies rarely match.
While opting for a larger franchise is not a poor decision, make sure you read their reviews online to get a better sense of how they treat their clients and customers. 
The care you'll receive with a local company over a mega-corp cleaning company is of a higher caliber. Local companies tend to have a more attentive and available service team.
To a local commercial cleaning company, you'll be a cherished client instead of just a number.
Make Sure They're Licensed and Insured
source: amazonaws.com
A common factor often overlooked when hiring a commercial cleaning company is asking if the company is licensed and insured.
Asking for this documentation is normal. If a cleaning company makes you feel uncomfortable about asking or beats around the bush, move on.
While no one expects mishaps to happen, they still do … so working with a commercial cleaning company that is licensed and insured will protect both you and them.
A few other things to ask for are their business license, general and worker's compensation certificates, and whether they outsource their employees.
Ask About Their Employees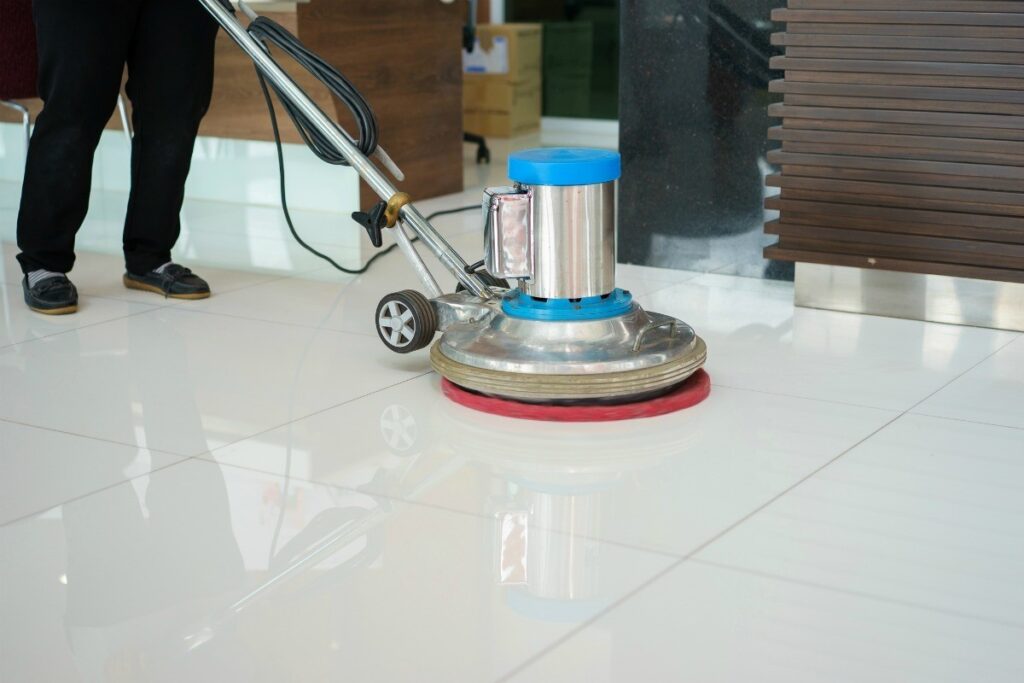 source: thrfun.com
While you're making sure the commercial cleaning company you're talking with is licensed and insured, ask about their employees and the hiring process.
All employees should be certified, vetted, and background-checked to ensure the safety of your people and property. If you get stuck with a cleaning team of people who don't know what they're doing, property damage and work injuries can occur. Theft is also unfortunately commonplace in commercial cleaning, so ensuring a cleaning company background-checks its employees before hiring is crucial. 
You can also ask cleaning companies about their employee dress code. If you plan to schedule your cleanings during office hours, you'll want to make sure they dress professionally.
Making the Right Choice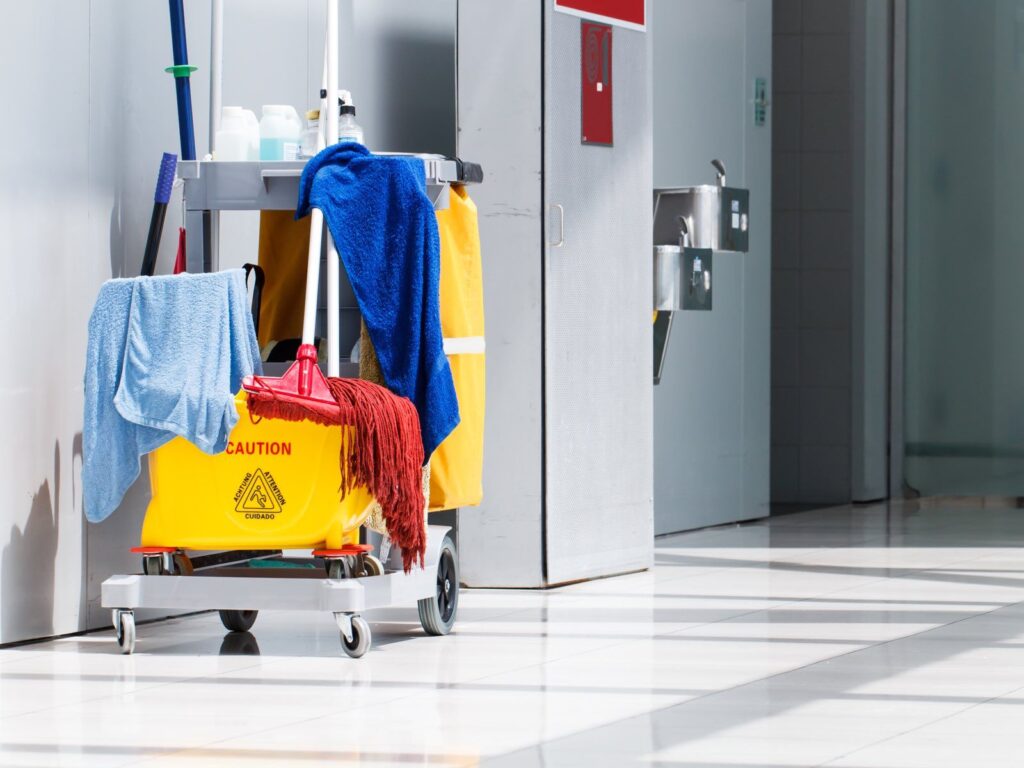 source: pinterest.com
In the end, what matters most is making the right decision for your company's needs and budget.
Figure out your cleaning needs, try to hire locals, do your own research, and inquire about their business licenses and training.
After going over these tips, hiring a commercial cleaning company should be a breeze, and get more information at The Architecture Designs.