Managing construction projects is hard work. When it comes to a construction project, there are many potential pitfalls that make the experience difficult for the project managers. As a project manager, your responsibilities include keeping the construction site running smoothly, on budget, and within schedule. However, there are cases when things get a little out of hand. 
Construction projects can take months or years to complete. And in that time period, they involve a lot of moving parts. For a construction project manager, it can be tricky to tease apart all those pieces. That is, measuring which will lead to driving efficiency and determining which will contribute to overruns can be difficult. 
A study reports that 9 out of 10 construction projects suffer high cost overrun. Also, it has been found that large projects take 20% longer to complete than expected, whereas 80% of the projects are over budget.  
These factors define the future of construction projects, whether large-scale or small-scale. 
Nevertheless, each construction project poses its unique set of challenges and difficulties. This is the reason why construction project managers are provided with distinct responsibilities and roles to carry out from project to project. 
The timely and successful delivery of a construction project depends on robust project management. Project managers avail services from the likes of Bridgit Solutions to keep things streamlined and make them ready to face difficulties— both unforeseen and expected. 
With that said, the following are some of the most common challenges that construction project managers can encounter or expect in a typical project setting. 
1 Undefined Goals or Objectives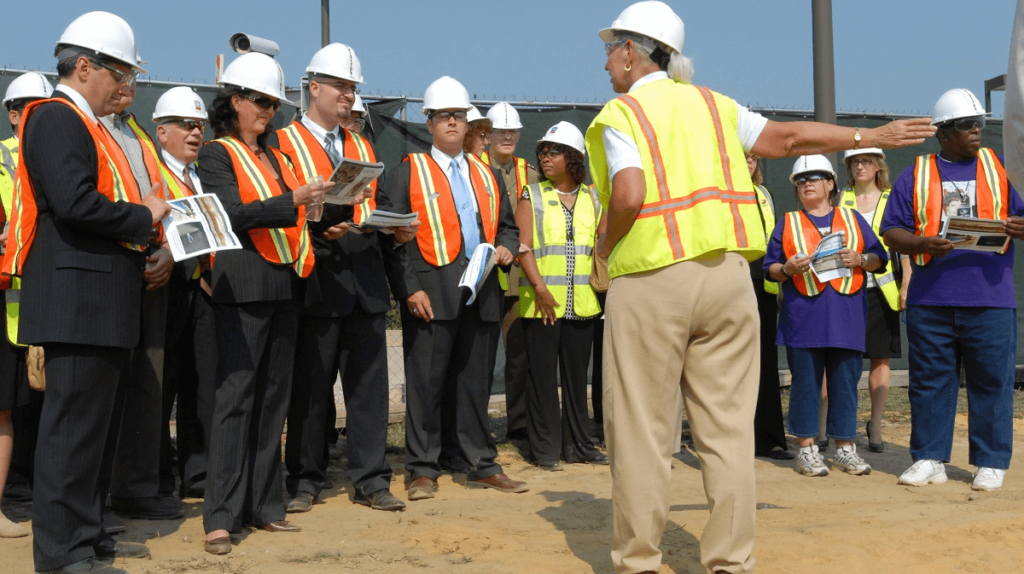 source: forconstructionpros.com
One of the most significant challenges that project managers face is dealing with poorly defined objectives. As a project manager, you and the client will find it difficult to understand the direction of the project. It is like riding a car without knowing where to stop. You will end up wasting fuel and time and probably find yourself in the middle of nowhere. Sometimes clients or stakeholders don't know exactly what they are looking for. And in some cases, they just can't agree. 
This puts the project manager in turmoil because the goals are not clear to you, making it difficult for you to manage the project. One way to tackle this issue, you have to be proactive in asking all the right questions and communicating with the client and contractor throughout the project. Please note that each project is going to have non-standard objectives. So, ensure that they are spelled out, whether it is related to the final delivery of the project or budget-related. These goals will be the basis of your decision-making process. Therefore, it is important that they are clear to you. 
2 Lack of Accountability 
source: medium.com
While it is the project manager's responsibility to lay out the goals and assign them to the teams working on the project, apart from the project manager, no one feels accountable for their tasks. This is a serious issue, which can take forever to go away. A construction project is like a circus – a lot of things are happening at the same time. A project manager is like the ringmaster who ensures that all goals are assigned to respective teams and people and that the job is done correctly. But sometimes, the team and people involved with the task fail to take accountability. This not only hinders the timeline of the project but also increases the budget drastically. 
Thus, project managers are advised to assign the work to the right person and team who can be held accountable for their tasks. 
3 Budget Constraints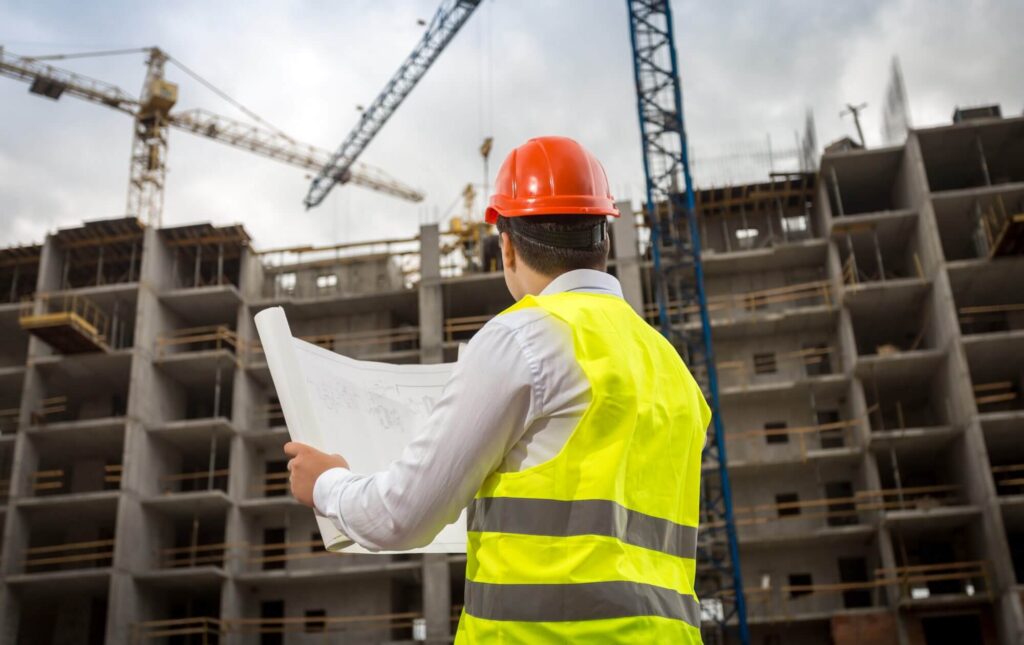 source: pbctoday.co.uk
It is common to go over budget in the construction sector. However, it is the responsibility of the construction project manager to make adjustments and set reasonable expectations for cost overruns to mitigate and manage the budget. Lack of proper oversight, poor judgment, or even a simple calculation mistake can hamper the budget, which can cause the project to collapse. 
The budget of the construction project is determined by the requirements of the project and the expectations of the client. Therefore, the first step in understanding and managing the project budget is to make sure that the deliverables are predetermined. Always perform realistic cost estimation because it is vital for planning contingencies. 
Most importantly, the project budget should address things that are out of your control, like resource and labor shortages, environmental considerations, and so on. 
4 Lack of Risk Management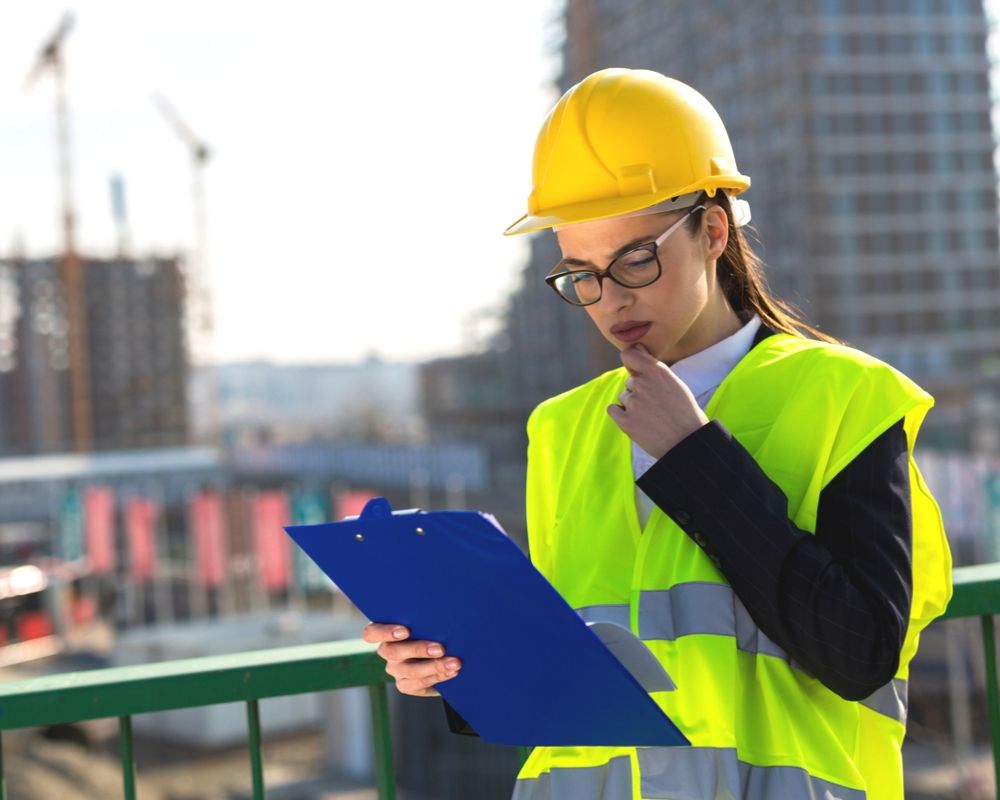 source: solvepmproblems.com
Risks are greater in the construction business and far more expensive. Workers are always facing dangers on-site, such as accidents, bodily injuries, and even death. This is why risk management should be a top priority for construction project managers. 
As a project manager, you should be proactive in finding safety hazards and strive to complete the project without any unwanted or scary incident. The workers should be briefed about the safety process and encouraged to wear protective gear, apparel and use safety equipment when handling heavy machinery or working at heights. 
Also, it is important for the workers to report any accidents that happened as well as any potential hazards that pose a threat to people around the construction site. Most importantly, you should have site-specific safety management plans in place that are compulsory for the workers to follow. 
5 Unrealistic Expectations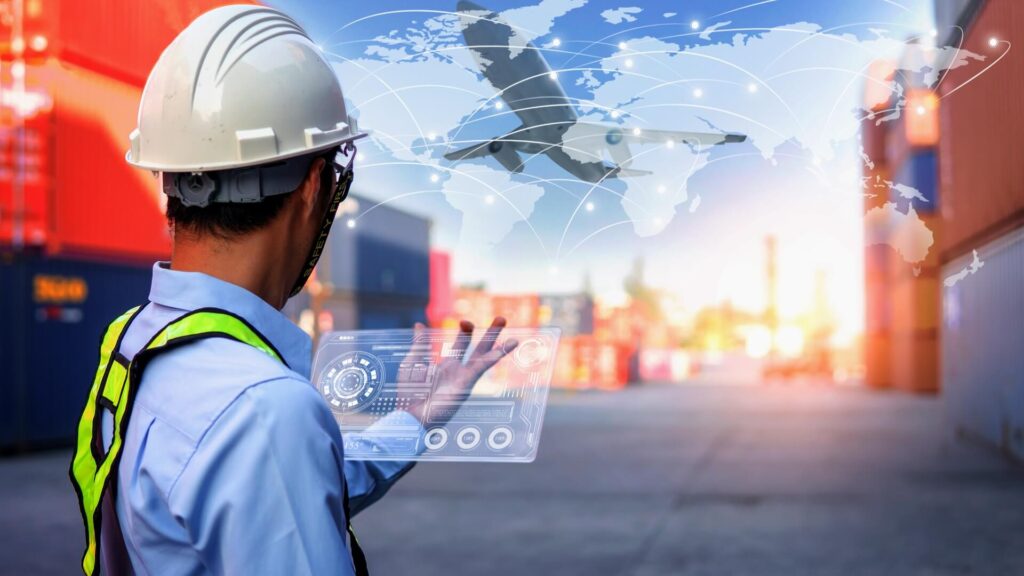 source: pinterest.com
Unreasonable requests and impossible deadlines are the biggest productivity killers in a construction project that can bring down the morale of a construction project manager. There are instances where the clients, architects, and stakeholders have unrealistic expectations of a project. The cut-throat competition results in clients and stakeholders having unrealistic expectations in most cases. A good way to temper these expectations and manage the project is through a construction scheduling software solution.
Utilizing its features to clearly define a project's schedule and goals is ideal for all stages of the project. From planning and risk assessment to analyzing potential project outcomes, you'll be able to help the client understand costs and risks associated with the project. This can help them understand what can and can't be done while keeping the project schedule and budget fully on track.

So, as a project manager, your soft skills matter here the most. You should know how to manage your superiors and pleasantly tell them why their ideas cannot be put into action immediately. The project manager is like the bridge between the workers and the client. If the team cannot work on the unrealistic expectations of the client, it is the responsibility of the project manager to communicate the team's feedback to the client and stakeholders. 
Conclusion 
These are the five most common challenges at The Architecture Designs encountered by construction project managers. There is a lot of responsibility on the shoulders of the project manager. It is his expertise, skills, and knowledge that determines whether the project will be successfully completed or derailed. Work on your soft skills and integrate innovative technologies like workforce management systems to streamline the processes.