Every employee on average spends almost 45 hours at work per week. No one loves to be within four dull walls for that long. Hence getting the co-working space designs right and interesting is a must. Here are some best ideas for designing a co-working space in your office.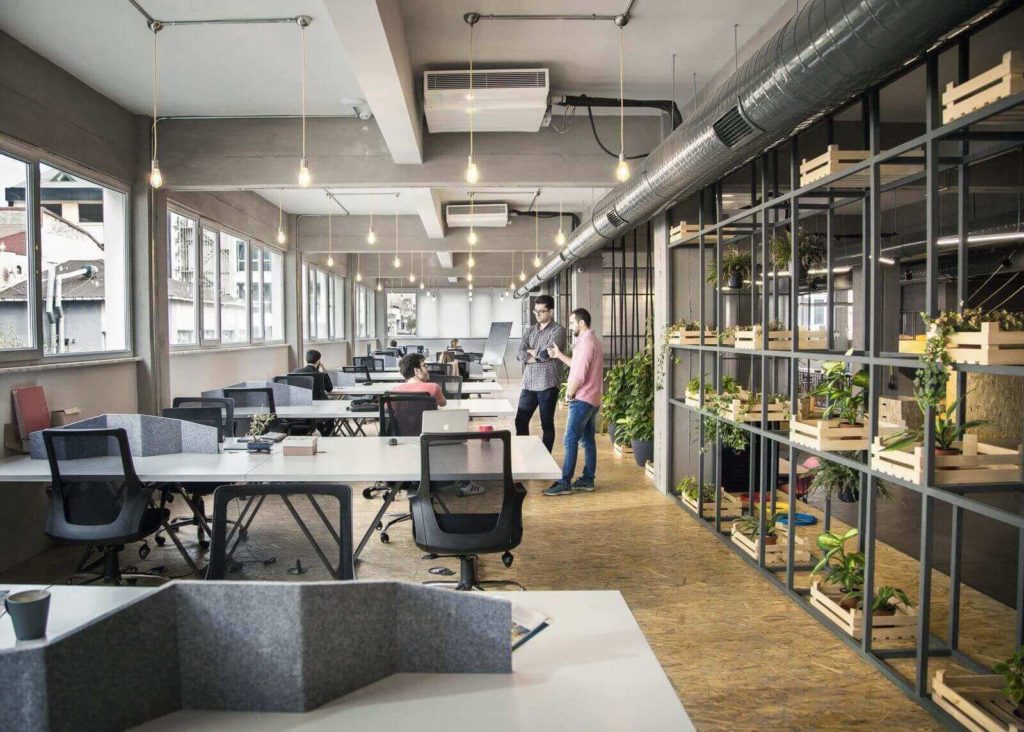 source: pinterest.com
Researches show that human beings have an inherent inclination towards nature. To stay healthy and happy, they also strive for oxygen, natural light, and greenery. Hence adding some greenery to the co-working space interior designs will soothe the workers and please their eyes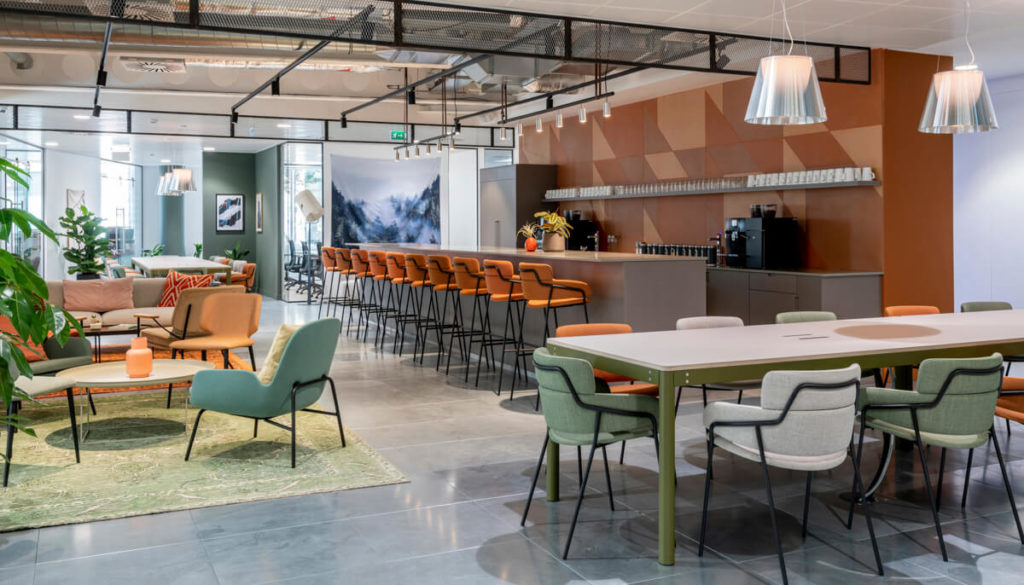 source: officelovin.com
Kitchens are the coziest spot in most coworking spaces, wherein the employees get the opportunity to blend in with the other coworkers. Therefore including an open kitchen, along with a few bar stools and couches, to the office interiors will catch the best of social vibes.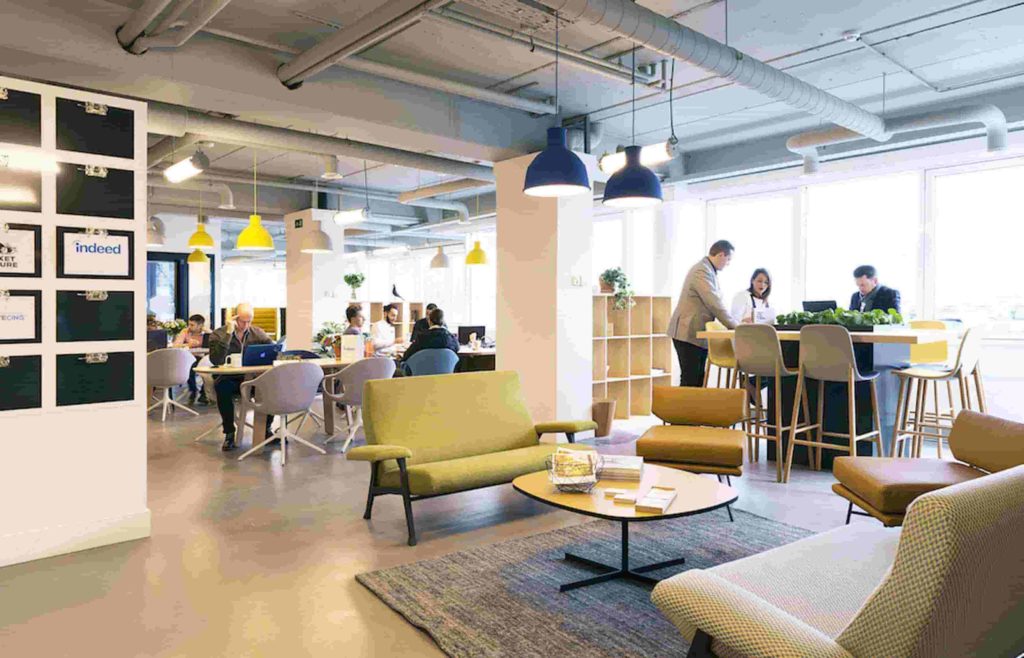 source: pinterest.com
Co-working spaces that are well lit up are very pleasing to the eyes. Including glass walls to the office interior designs can help to maximize the daylight in the interiors. You can also light up the interiors with LEDs, IoT enabled controls, colour tunings, and hanging lights.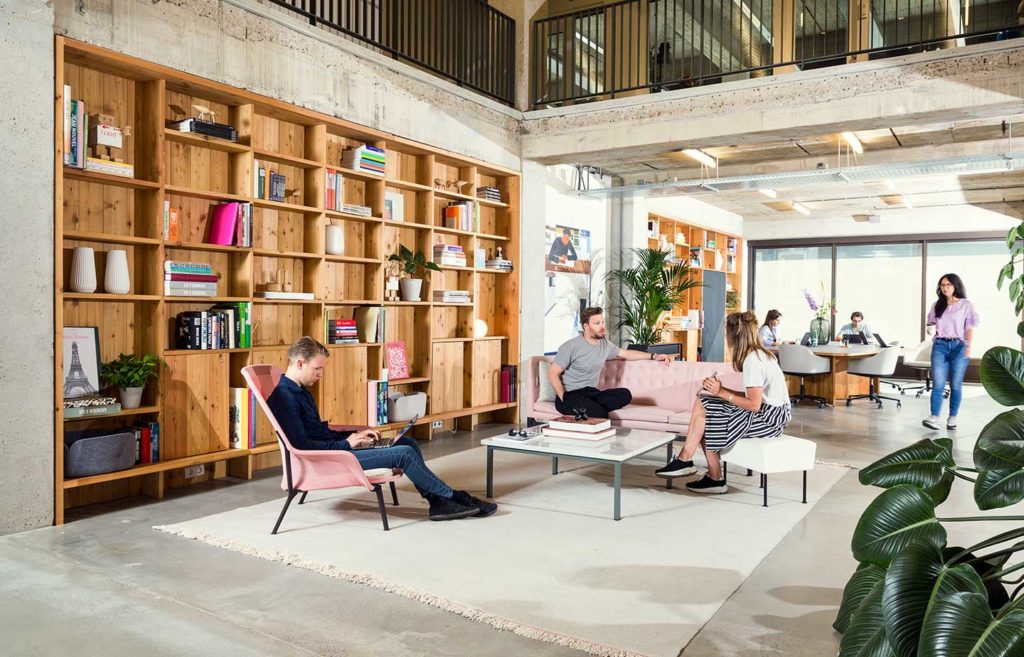 source: spacesworks.com
Incorporating a cozy spot in a co-working space, wherein the workers can have access to books and take a break from work to indulge in them, will make the co-working space more interesting to the workers.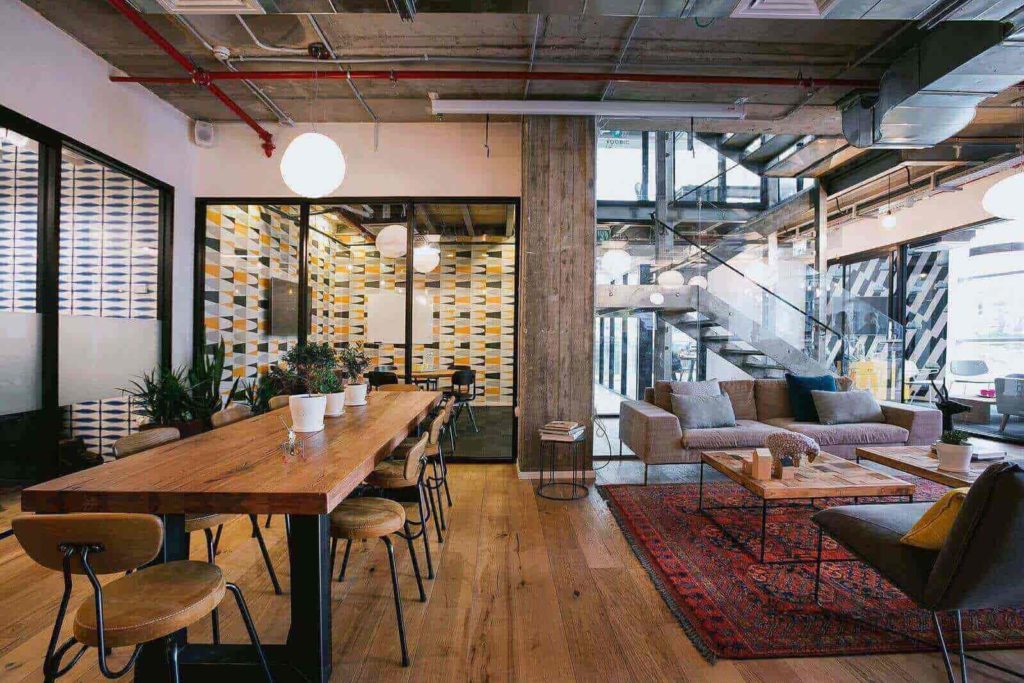 source: pinterest.com
Many people prefer working from home, not only because of the comfort but also because of the freedom to change their postures now and then. Therefore including a variety of seating options to the interior design of co-working space would attract them into your shared space.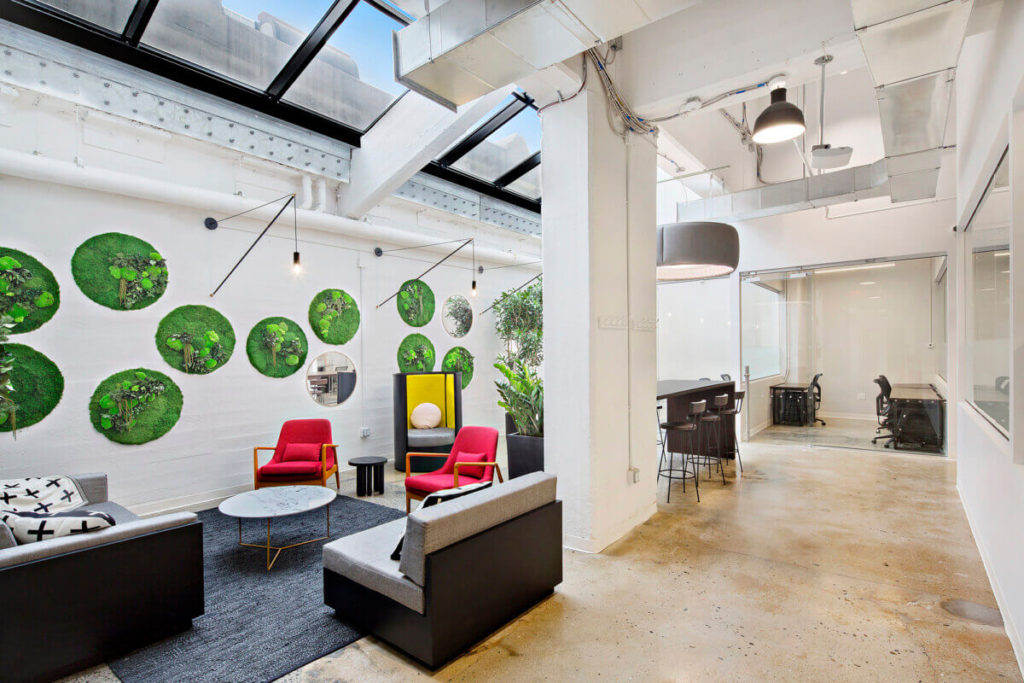 source: officesnapshots.com
Besides furniture and its arrangement, walls, when textured or covered with art pieces, can act as a people magnet. Hence having some beautifully decorated walls can brighten the co-working space and make it look more appealing to the workers.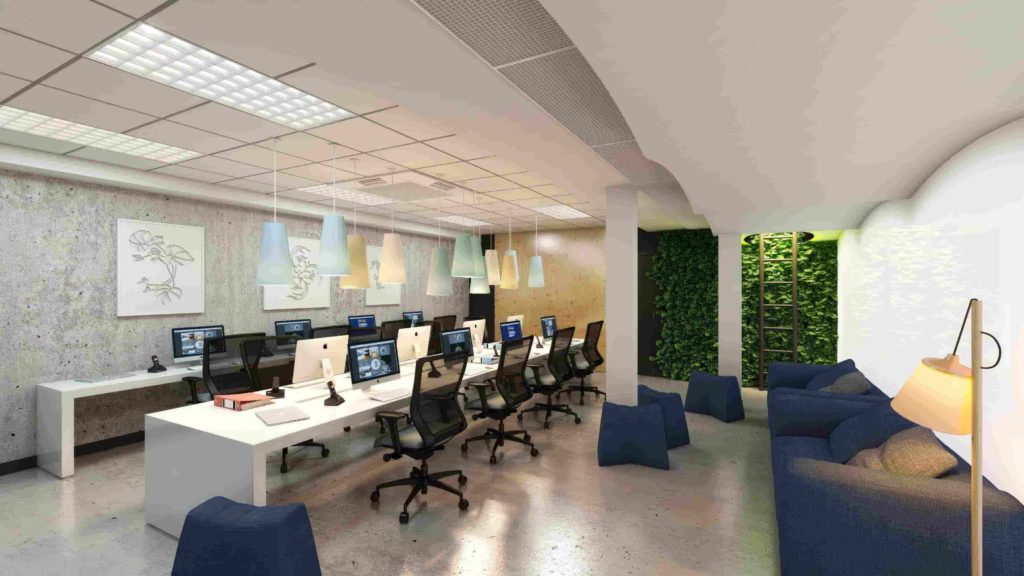 source: pinterest.com
Most workers long for co-working spaces that are flexible and easy to scale. To make your co-working space so, you need to focus on its floor plan. Having a variety of options for seating will allow the workers the flexibility of changing their seat and posture from time to time while working.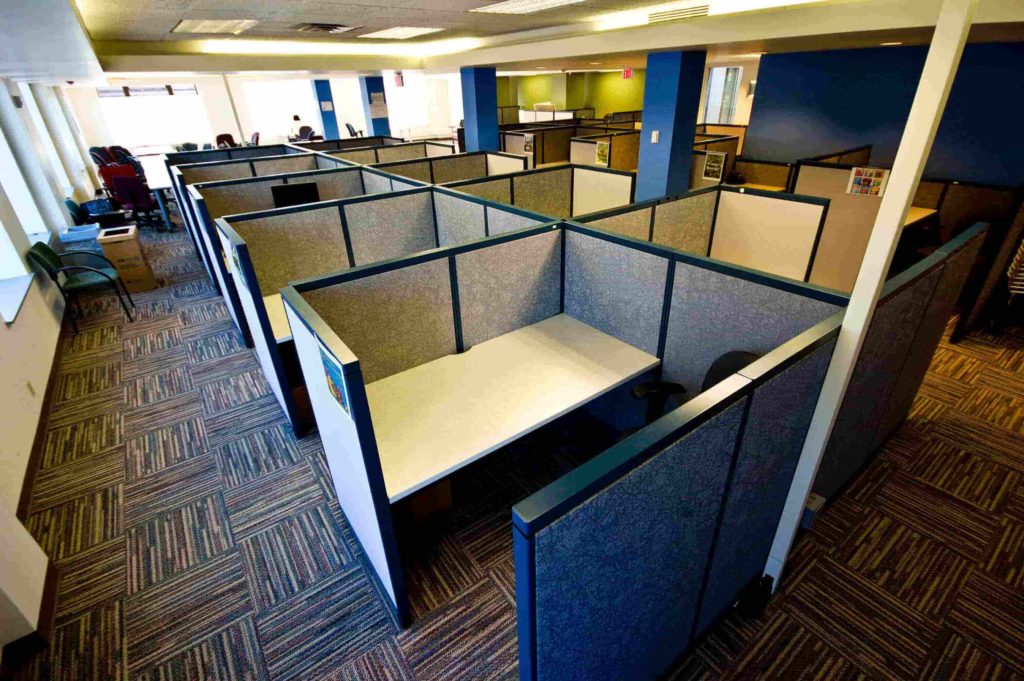 source: wikimedia.org
Another way to make your co-working space interesting is by having some cool minimalist cubicles. These are the best options for you if you want to keep your co-working space mostly formal.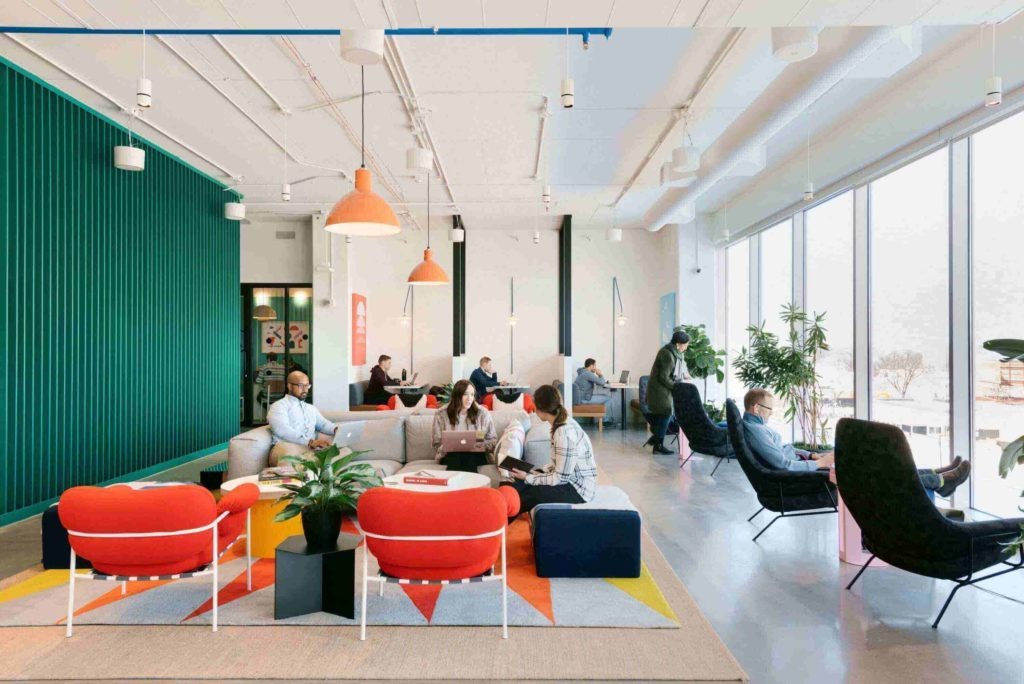 source: spaceiq.com
Apart from having diverse seating options, including some bright colours to the co-working space design, will make it more inviting. The colour scheme can reflect playfulness and create a fun atmosphere. However, to infuse a lot of vibrant colours make sure to keep the main colour neutral.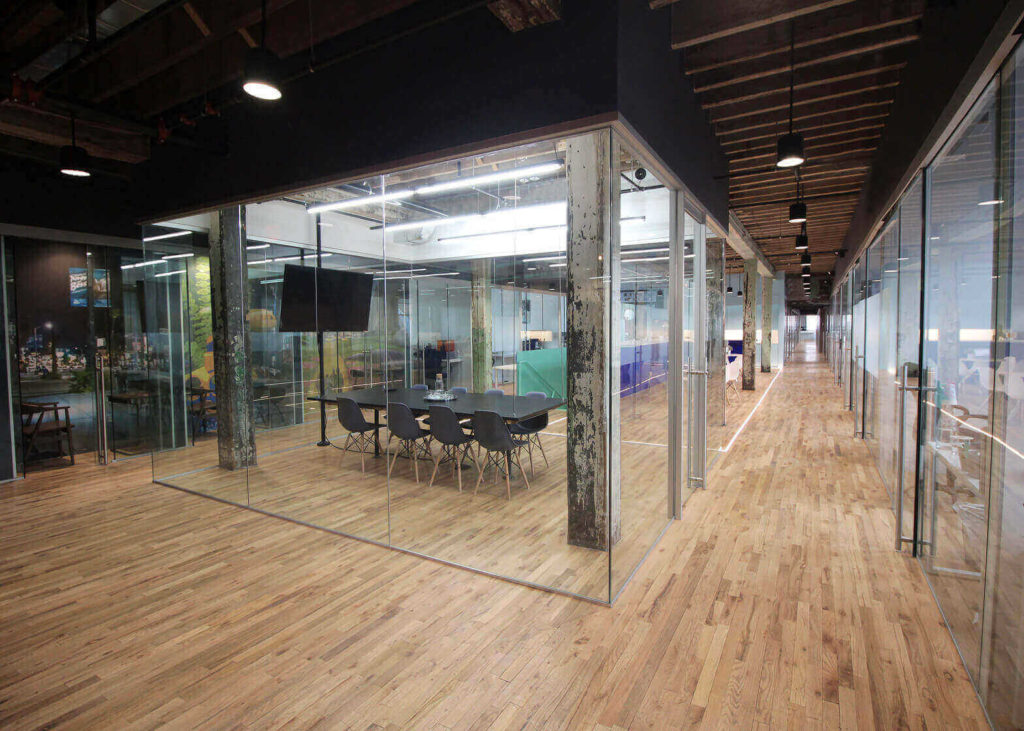 source: dezeen.com
Having glass walls as a part of the interior design of your co-working space will not only lend the office environment transparency and maximize the daylight getting in, but also will give it a smooth stylish and visually pleasing look.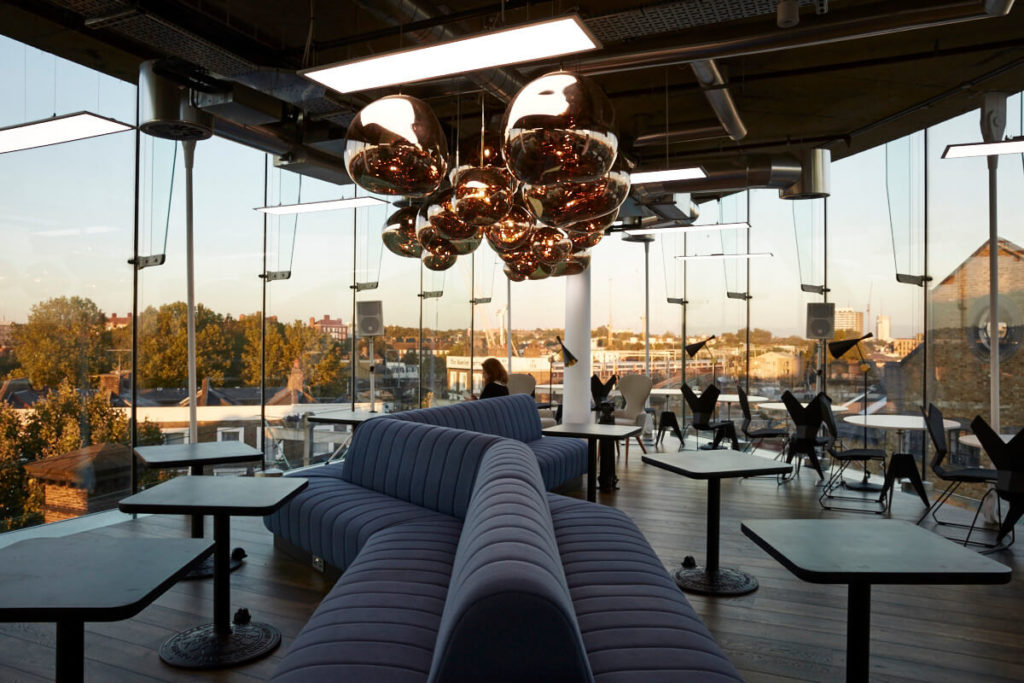 source: beebreeders.com
Incorporating an interestingly long sofa in the co-working space can make it look more fun. Moreover, having some cozy nooks to enjoy a cup of tea or coffee after work will provide a work and life balance.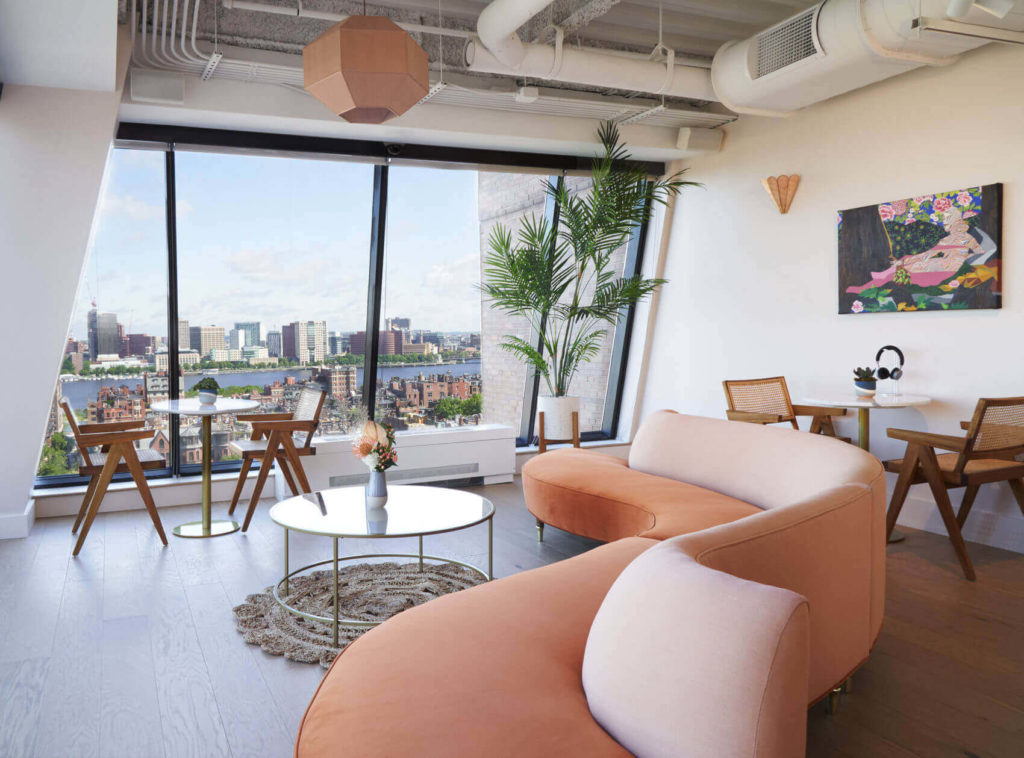 source: Curbed.com
Furniture and its placement play an important role in creating a visual impact. Therefore to take the interiors of your co-working space up a notch, you can add a large quirky sofa. The cafe inspired cozy nooks will add more to the visual impact.
source: pinterest.com
For the workers to have some moments of fun and leisure amidst the working hours, co-working space designs can make some room for spots wherein people can mingle, associate, collaborate, or exchange. It can be a little bar, a cafe, a library somewhere they'll be free to chat with the co-workers.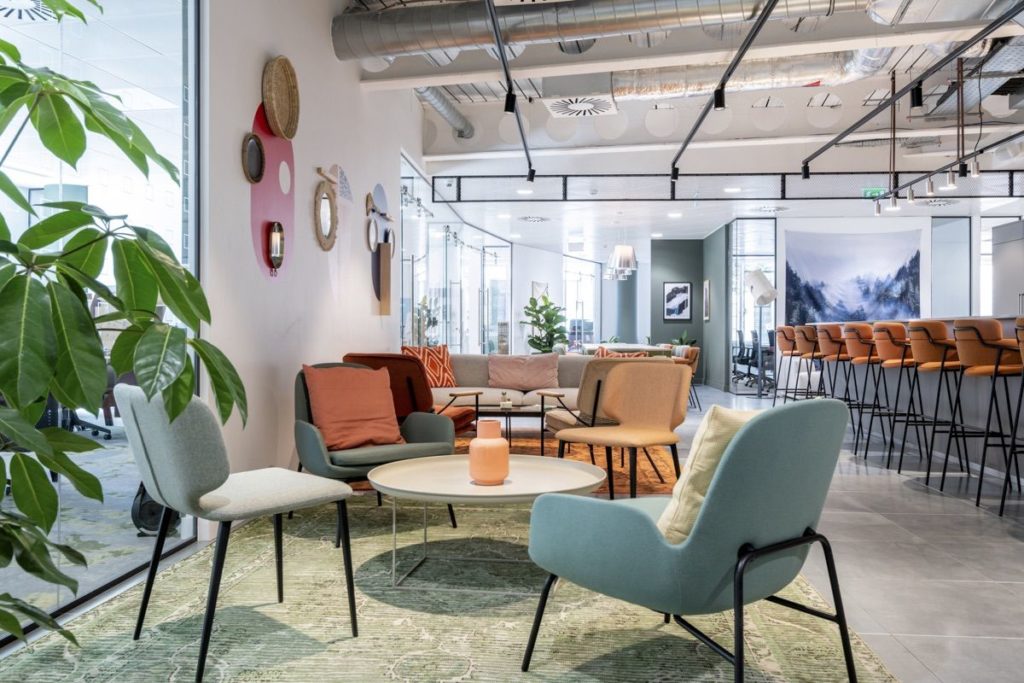 source: pinterest.com
The inspirations for modern co-working space designs are no longer limited. To make the co-working spaces less boring, you can also try drawing design inspirations from cafes and coffee shops.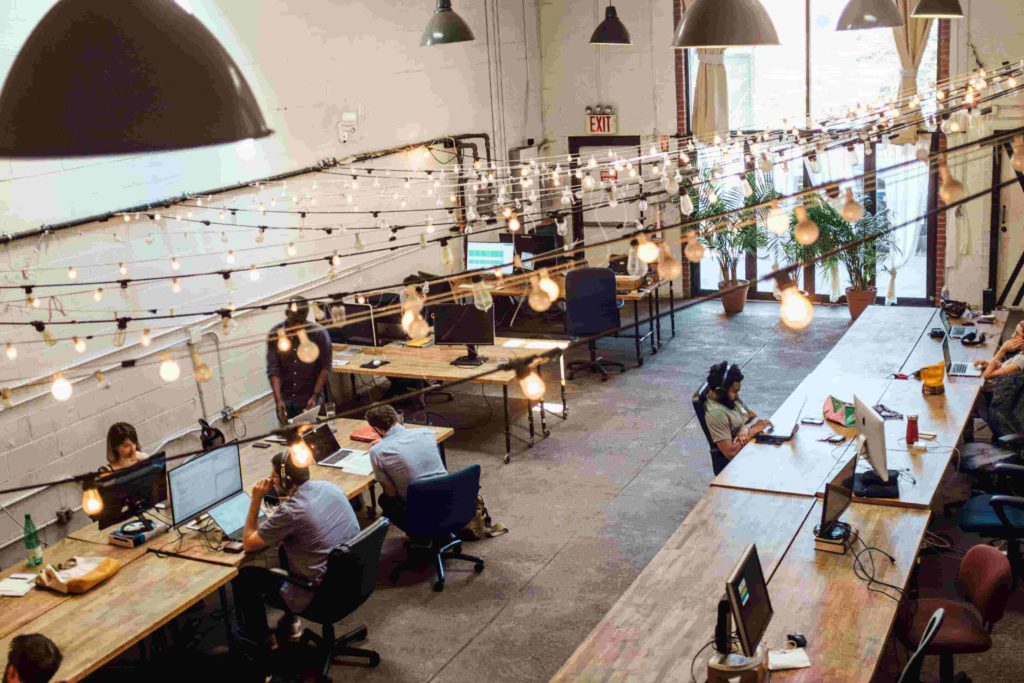 source: imgur.com
Another wonderful idea for designing one of the best co-working spaces is an interior design that resembles both a traditional office as well as a cafe. To add more to its charm you need to make sure the lighting is also on point.
Hope the above ideas for designing co-working spaces help you find the perfect one for your co-working space at The Architecture Designs.