Having a fence serves a range of purposes including providing us with a sense of security, privacy, and borders to our land. Furthermore, fences help create an aesthetic for our house – just like the imagery of the picturesque suburbs and their picket fences. Choosing a material for your fence is important and will depend on what your intentions are. Throughout this article, we will give an overview of the different materials typically used in fences. 
Wrought Iron
source: vikingfence.com
This metal fence option is strong, beautiful, and often has elegant patterns on the top. Typically, they are custom-made and cost a lot of money. If you dig deep and opt for a wrought iron fence you will be faced with the task of sanding or repainting the fence every two years, as they are prone to rust. When taking into account security, although they look intimidating, they are easy to climb and leave your home vulnerable.
Wooden
Wood is a staple material for fences as it offers height for privacy and can be modified to suit any taste. For people wanting to line their borders without breaking the bank, wood fences are a perfect choice. If you look after your fence and keep on top of the varnishing and maintenance, you could easily have a wooden fence for the lifetime of your house. They do offer a relatively secure option if they are high enough.
PVC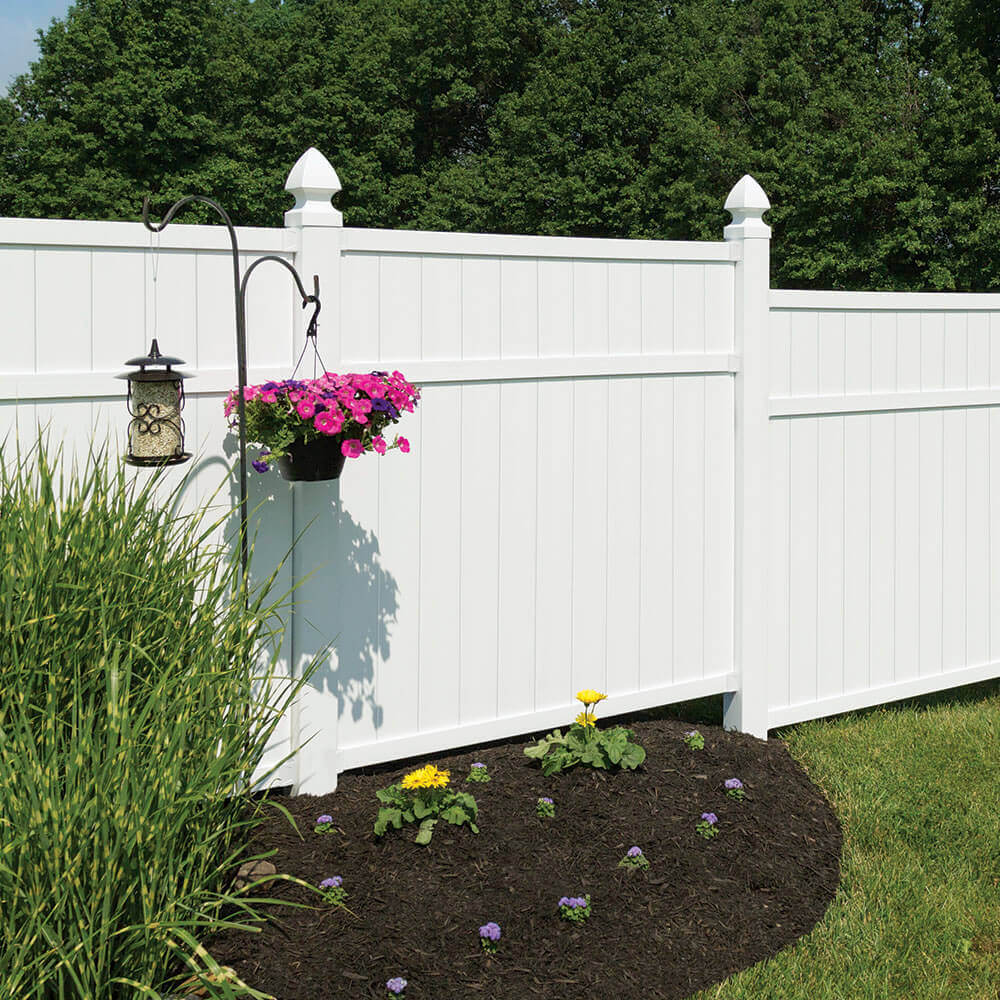 source: freedomproduct.com
In terms of maintenance levels, staying power, and cost, PVC fencing is a clear winner – you may just need to wipe it from time to time. Often, the fence posts have a wooden inner that is coated with PVC to make them sturdier. There are lots of styles to choose from and it makes a perfect option for the beautiful picket fences mentioned above. 
Aluminum
These fences will typically look after themselves, are relatively cheap, but offer little in the way of security. Aesthetically, aluminum fences look pleasing and can be set up to look like any other fence. If you want to achieve the look of a tough metal fence without the hefty price tag, this is a perfect choice. 
Bamboo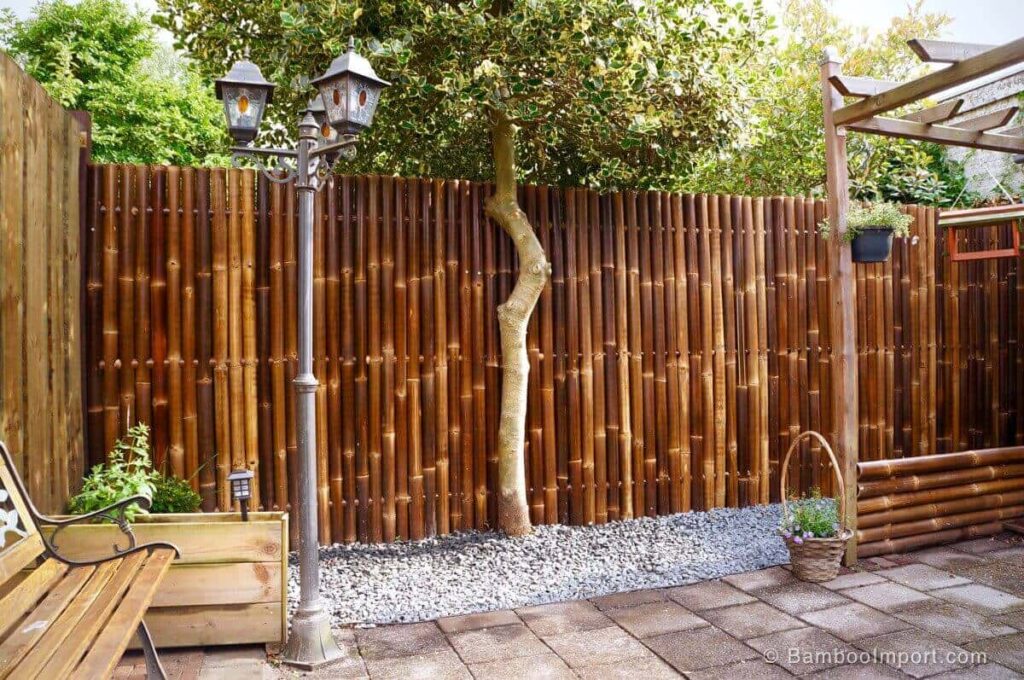 source: bambooimport.com
This option isn't that big on the market but will be a crowd-pleaser amongst our green readers, as it can be grown naturally. Typically, bamboo uses long canes wound together and framed to offer stability. An alternative method for people in warm climates is live bamboo, which grows up to a foot each year.
Chain Link
This type of fencing is often used in schools but can be found amongst homeowners. These fences are cheap and durable but don't offer much in the way of privacy and security. Typically, vines or bushes are added to the side to increase privacy. 
These are the most used materials for fences that range in price, security, aesthetic, and maintenance levels. No matter what kind of fencing option you choose to use, some fencing will be better than none.