A conservatory is a principal living space that homeowners can enjoy all year round. If your conservatory is out of date, it might be time to invest in upgrades. Old conservatories might suffer from issues that could affect their ambiance. Some of these factors include temperature control, dampness, and leaking roofs or gutters. 
Updating a conservatory is a good option to improve the space without breaking the bank. In case your conservatory is 20 years old or more, it might be time to enhance the space. Depending on your preferences, there are various ways to improve an old conservatory.
If your conservatory is way past its prime or no longer fits its purpose, there are ways to consider. These include the following:
Glass Replacement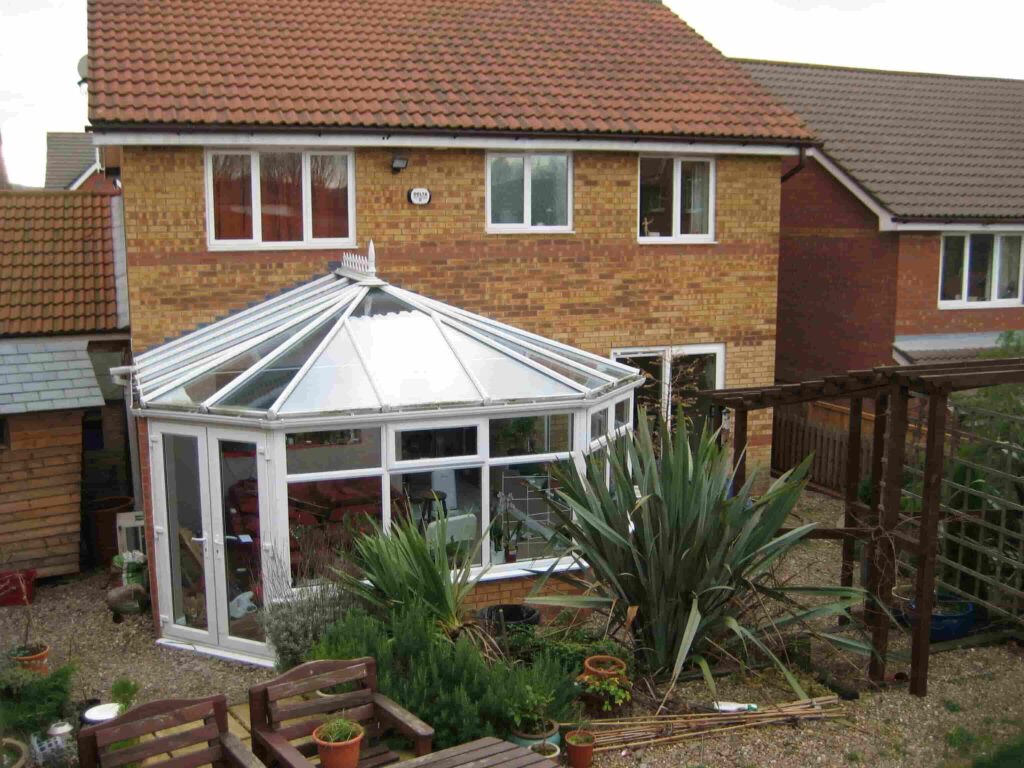 source: pinterest.com
With advancements in glazing technology, the glass in most houses boasts better qualities. The latest microscopic coating allows the glass to keep heat. It also reflects the UV rays away during warm weather. With this installation, a conservatory is less likely to experience temperature fluctuations. 
If your project involves replacing the glass, you should install the best glazing. A superior glass will improve thermal performance. Remember that this is a worthwhile investment to lessen your energy bills in the long run.  
For those who want to maximize natural light in the space, an intelligent glass roof is an option. It allows you to create a functional room that you can use all year round. Some of the benefits of this glass include thermal efficiency, self-cleaning, and anti-glare. 
Roof Replacement 
source: pearshomeimprovements.co.uk
A cost-effective way to bring life to an old conservatory is to replace the roof. You can go for the solid tiled roofs or modern hybrid variations. Take note that both have insulated and plastered ceilings. With any of these, you can restore any current structure by making it efficient. To ensure the best results if ever you decide to go this route, see to it that you only work with a reputable roofing company, such as Direct Roofing System.
Wall Insulation 
In case your space has 'dwarf' walls below the window frames, you can inject insulation. A professional will create small holes and introduce non-flammable foam. The purpose of the foam is to prevent heat loss in the conservatory. If your conservatory is facing temperature issues, this is a quick and simple remedy. 
Updating The Old Frames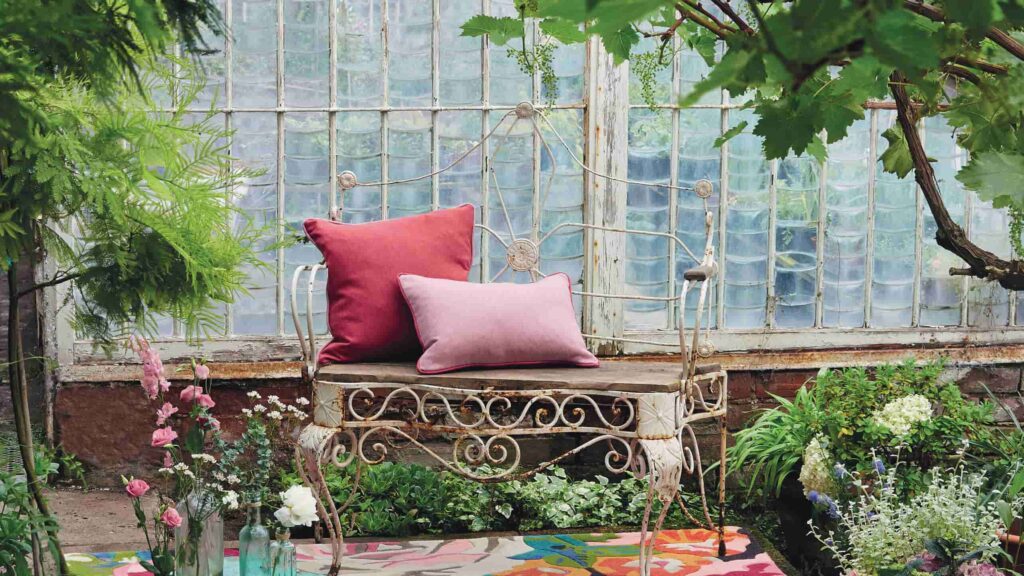 source: realhomes.com
The older UPVC frames will turn dirty and dull, especially if they lack regular care. One option to enhance your old conservatory is to replace it with modern UPVC. The latest versions in the market are more durable, with better thermal efficiency. There are various color options to choose from as well. You can go for a modern look, such as gray or powder-coated aluminum frames.  
Integrating With The Outdoors  
You can enhance your conservatory by opening up the space between your house and garden. The best way to achieve this is to add bifold doors. It is the best option to establish a seamless connection from inside to the outdoors.  
If you have a small conservatory, French doors can provide the same effect; they'll make your conservatory feel wider and brighter.  
Creating a connection between the indoors and outdoors will improve your conservatory. It will serve as a stylish outdoor opening in the entire house. 
Door Replacement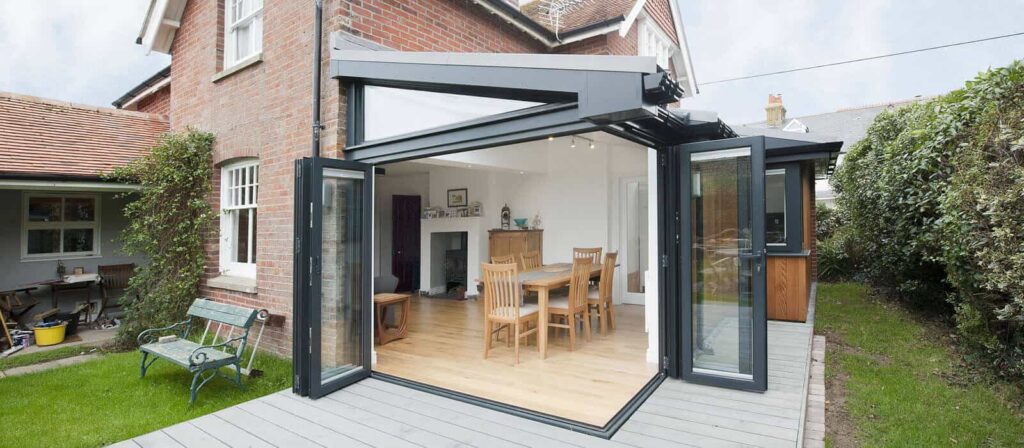 source: romseyconservatory.com
The door of your conservatory serves as its main feature. The look and function of the door serve as a focal point. Whether you prefer French doors or bi-fold doors, replacing the door will have a big impact on the space.  
Redecorate And Accessorize 
A simple way to update the look of your old conservatory is to switch to a new décor theme. In most households, people often start to dislike a room since they don't like the décor. If you no longer stay in the conservatory, it might be time to switch the décor and accessories. 
Don't forget the accessories to include in the space. In most cases, these finishing touches can play a role in making a space appealing and attractive. Try adding items that you love. Add photo frames, cushions, rugs, and even plants to make the atmosphere a pleasant one. 
Conclusion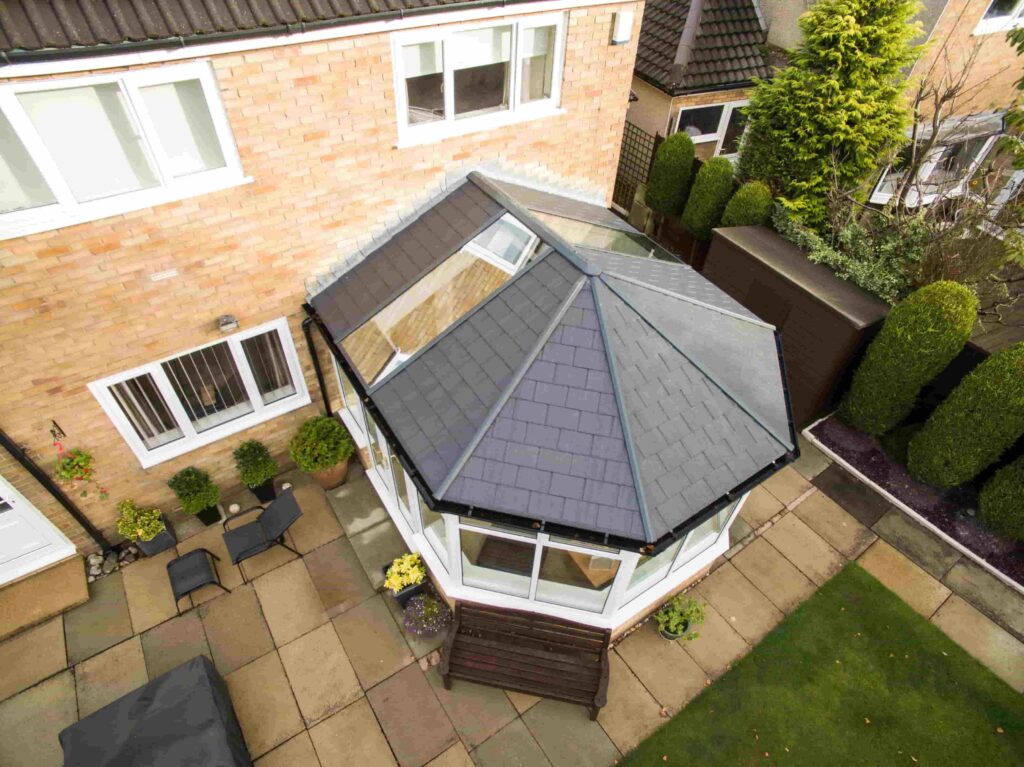 source: castleconservatories.com
Even if you have an old conservatory, don't let it go to waste. With the help of several tips to enhance the space, you can transform it into a new one. You'll get to enjoy a functional conservatory with better comfort and temperature all year.