Angle Grinder, by far, is one of the most widely used tools out there because of its diverse uses. You could buy an angle grinder and use it for so many household and professional tasks that would benefit you in the longer run. 
This guide focuses on the uses of the best cordless angle grinder, exactly what you will be getting from it.
But before we proceed further
You need to know a little more about angle grinders. The term grinder itself comes from emery. Emery is a natural abrasive used in cutting things out. Moreover, here are a few ways in which angle grinder was widely used in the past 
To smooth things out

To grind

To cut

For roughing and polishing
Why Is Angle Grinder So Versatile?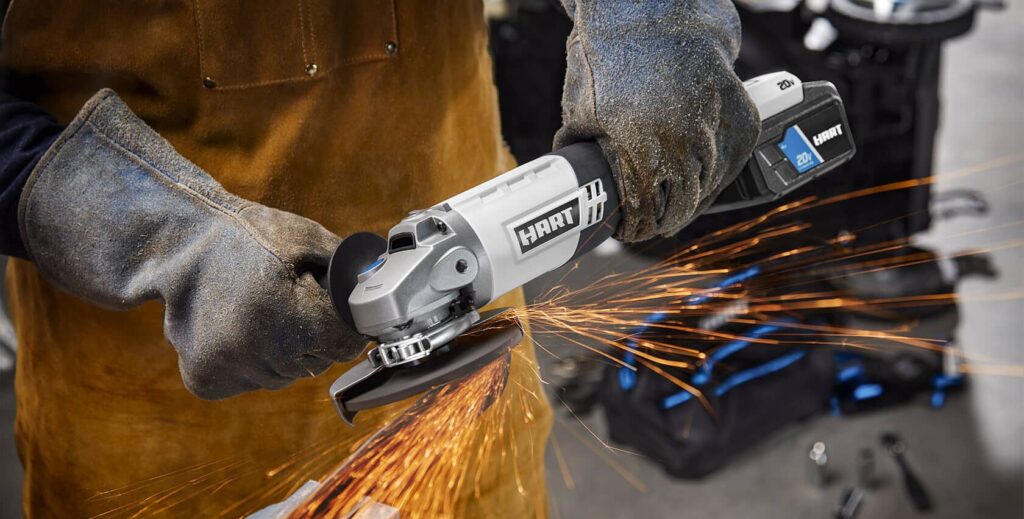 source: harttools.com
Since we've mentioned that the uses for angle grinders are so many, you might be wondering why an angle grinder is so versatile? 
Well, an angle grinder is used for all material you would need in your garage; it does not matter how hard. You can cut metal, wood, marble, stone, and similar materials with it. These have always been the foremost uses for the angle grinder. 
There are 2 types of angle grinder.
It can come without electricity and is operated manually.

It can come in combination with electricity, meaning it is electrically operated.
 Below are some of the uses of angle grinders.
On Construction Sites
Construction sites have a lot of things going on, and one of them is cutting. An angle grinder can be used quite conveniently to cut various materials on construction sites. 
Tile Cutting
source: nalinmfg.com
While installing tiles in any area, they need to be reshaped, cut, etc. While there is a tile cutter available for cutting the tiles in a precise manner while installing tiles in the right location, there is also a high chance you'll need to roughly cut out larger or rougher tiles and later give it a clean look. You can use an angle grinder for that.
An angle grinder can also be used in the absence of a tile cutter.
By combining an angle grinder with a diamond wheel, you can cut ceramic materials with ease and convenience. 
Sawing
Even though it is always best to use the classic saw, it never hurts to use an angle grinder in case the saw is missing or somehow not of use. Pair up your angle grinder with metal discs that are filled with saw chains around them. Even though this method works well, it can cause heat due to the friction produced. 
Sanding
For sanding, an angle grinder can work as a versatile and convenient tool. Sanding can be done for both flat and non-flat surfaces equally, depending upon the grain being chosen to use with the angle grinder.
You can pair up the angle grinder with all kinds of sanding discs. They can be both rigid, semi-rigid, or a lot flexible.
For Efficient Polishing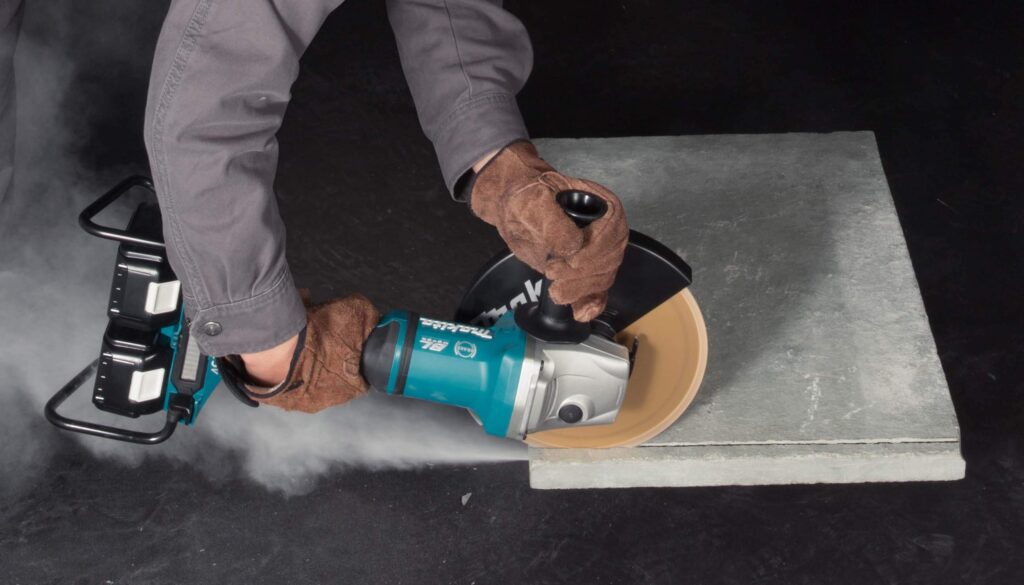 source: probuildermag.co.uk
Do you wish to polish surfaces and give them a fine look once you are done with the task? Worry not! That versatile tool in your garage can make wonders happen, only if you know how to use it in the right way.
Yes. We are talking about the angle grinder! An angle grinder can efficiently help to smooth out and polish different surfaces. 
The discs for such a grinder are made at different speed levels. Generally, the more resilient or rough the disc is, the more it will be able to remove unwanted contents from the surface and give you a polished surface.
Even though the surface may be polished, be vary in its smoothness because it totally depends upon the service. 
Rust FREE Metal Surfaces
You can use an angle grinder to remove all sorts of rust from metal or non-metal surfaces. If the surface has a removable surface over it, let's say paint, you can remove that with an angle grinder. The process is called metal picking.
Such accessories for metal picking come in different forms and can perform a variety of tasks like stripping, deburring, and cleaning.  Moreover, an angle grinder is very useful for cleaning other tools from potential dirty; for instance, it can remove cement and stubborn dirt. 
Steel Cutting And Shaping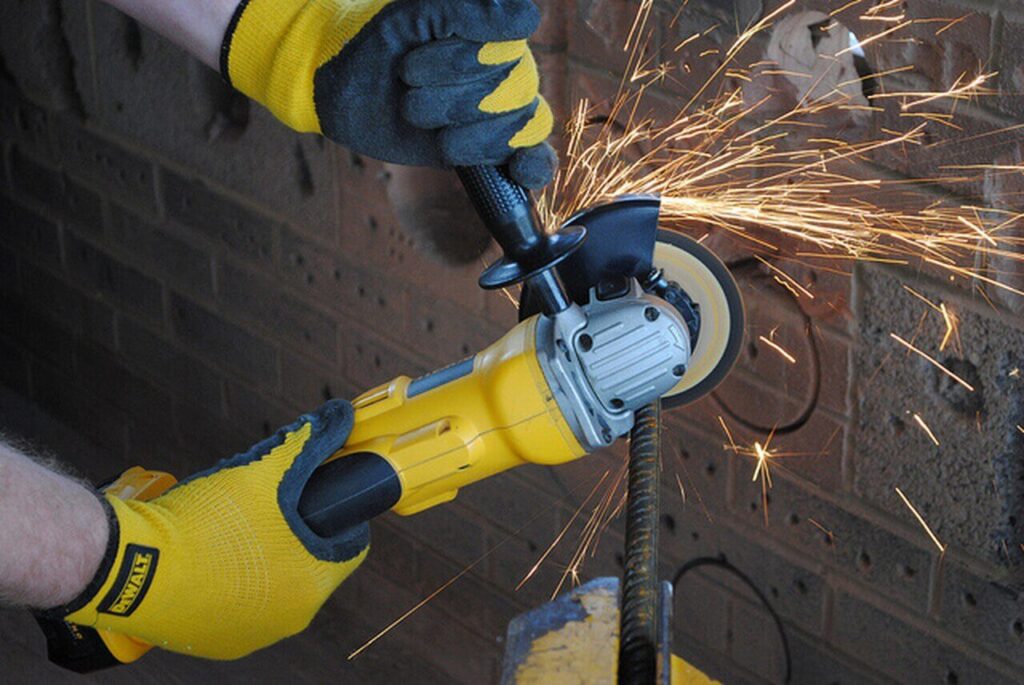 source: bigcommerce.com
An angle grinder can also be used in dismantling things like car parts, metal structures, etc. One can easily make use of this tool when they are modifying their car or so.
Welding 
Welding material can be prepared with the help of the best electric grinder handle. You can use it before and after welding, as you like, for different reasons. 
Welding over this tool can be done, but it would be safe to say that only professional welders are welcome to use angle grinders when it comes to welding.
Brushing
Brushing is usually the removal of an easier coat or surface. All you need to do is brush it off, and it's gone.  But there are special brushes for that because depending upon the intensity of depth, brushing varies. 
There are places with more resilient stains occur, which may mean that you need a stronger brush; only then can you remove the surface.
Planning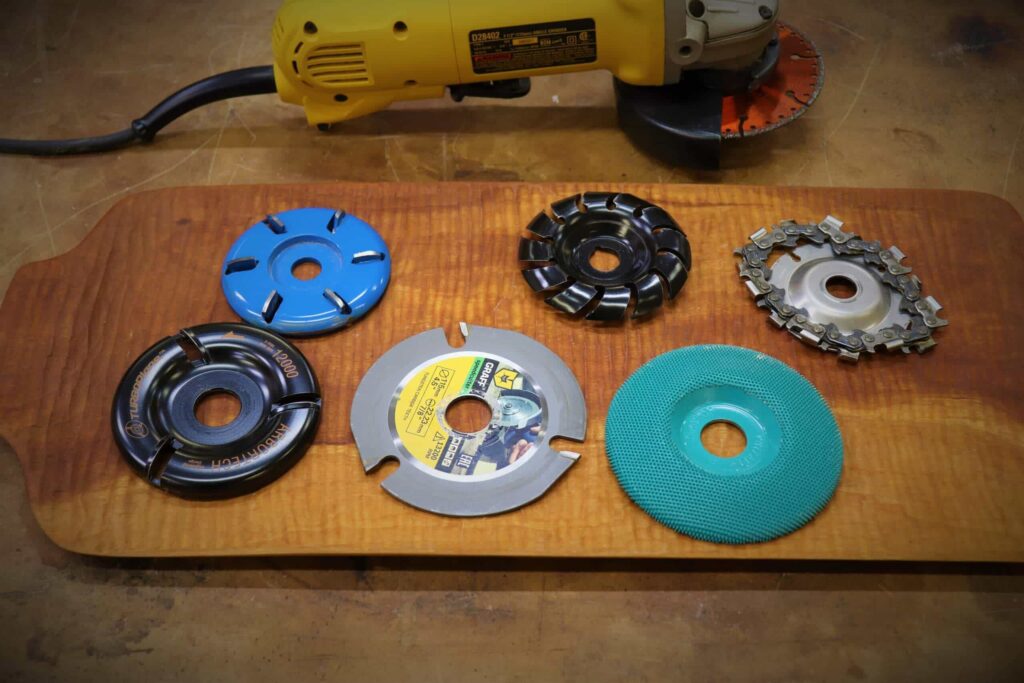 source: cloudfront.net
Planning discs are the one which has one or more than one surface, and they are mainly used for the processing of wooden surfaces. The use of angle grinder in planning is remarkable.
Cutting Wood (Experts Only)
Experts can cut wood with an angle grinder. It can give you really precise results. However, this use is not for ordinary people because angle grinders are pretty sharp and can cause a lot of trouble if exposed to wood by the wrong hands.

Make sure to use angle grinders in a safe environment because even though they are versatile to use, using them in the wrong way can lead to serious issues. It is best to be on your guard every now and then.
We hope this guide proved to be informative at The Architecture Designs, and it helped you get the necessary knowledge that was needed on the uses of angle grinders.