Most people enjoy quiet evenings by the fire but one thing all of us don't enjoy is the clean up later. It can be messy. And to ensure the longevity of your pit, cleaning it is a must. Whether you own a built-in stone option or a smokeless option like the Tiki fire pit, this article is for you.
I'll share with you a few methods that I use to clean it quickly and easily. No mess. Also, we'll explore some easy ways to maintain different types of fireplaces.
Cleaning Tools Needed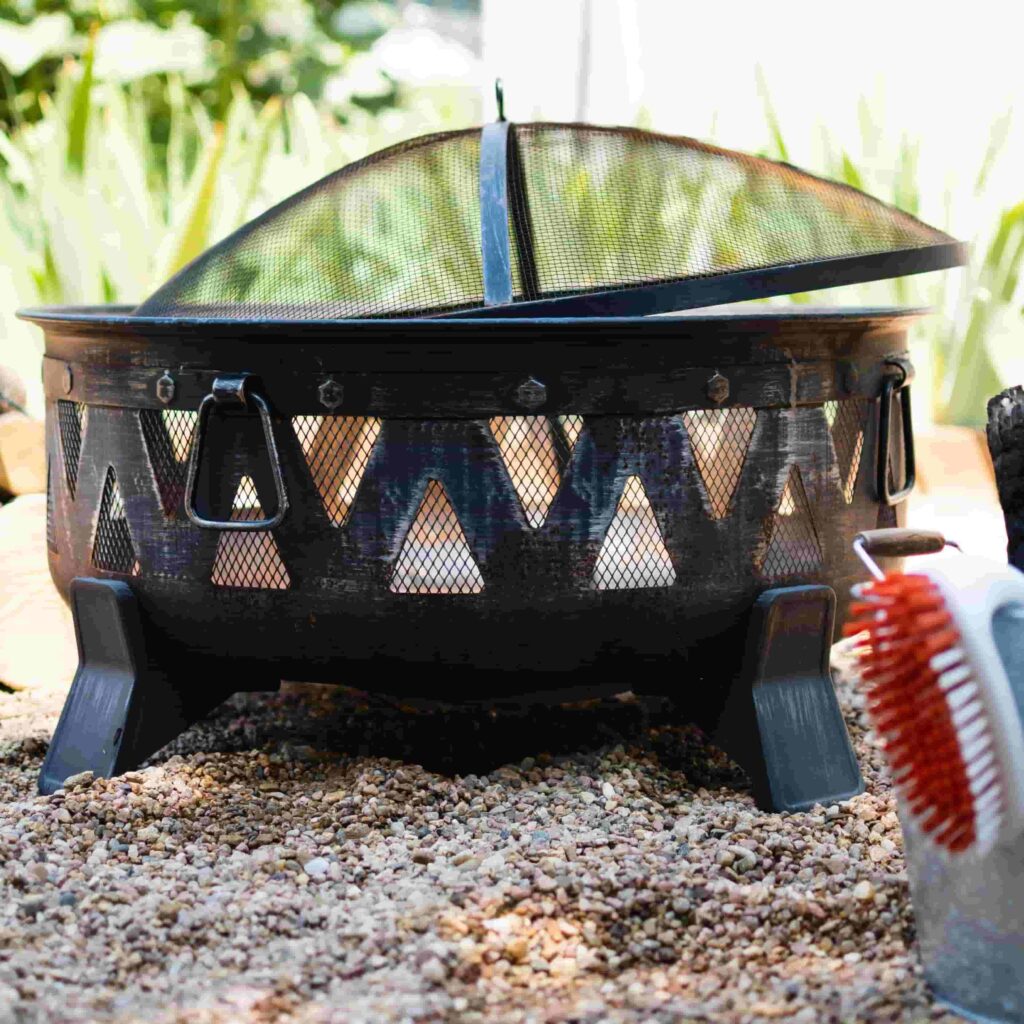 source: thespruce.com
Brush: A dependable brush with soft broad bristles will help sweep up the ashes. Depending on the size of your fire pit, you can opt for a brush with a long or short handle.
Poker: You'll use this tool to shift pieces of firewood when cleaning.
Tongs: Designed for handling hot coals.
Shovel:  To collect the ashes.
How to clean out a fire pit with lava rocks
source: hayneedle.com
A modern fire pit with lava rocks is easier to clean compared to traditional built-in pits. Here are a few steps to clean it fast.
First, turn off your pit and let the rocks cool. Then remove them and place them in a bucket or basin
Add cold water. Clean and rinse the rocks. Then spread them out to dry.
Due to their porous nature, the lava rocks need time to dry. Leave them out to dry for several hours. Check if the manufacturer has indicated time needed.
While the rocks are drying, pick your brush and shovel. Clean ash out of the fire pit until you see the pit's bottom.
After sweeping, hose the fire pit and leave it to dry.
How to clean a copper fire pit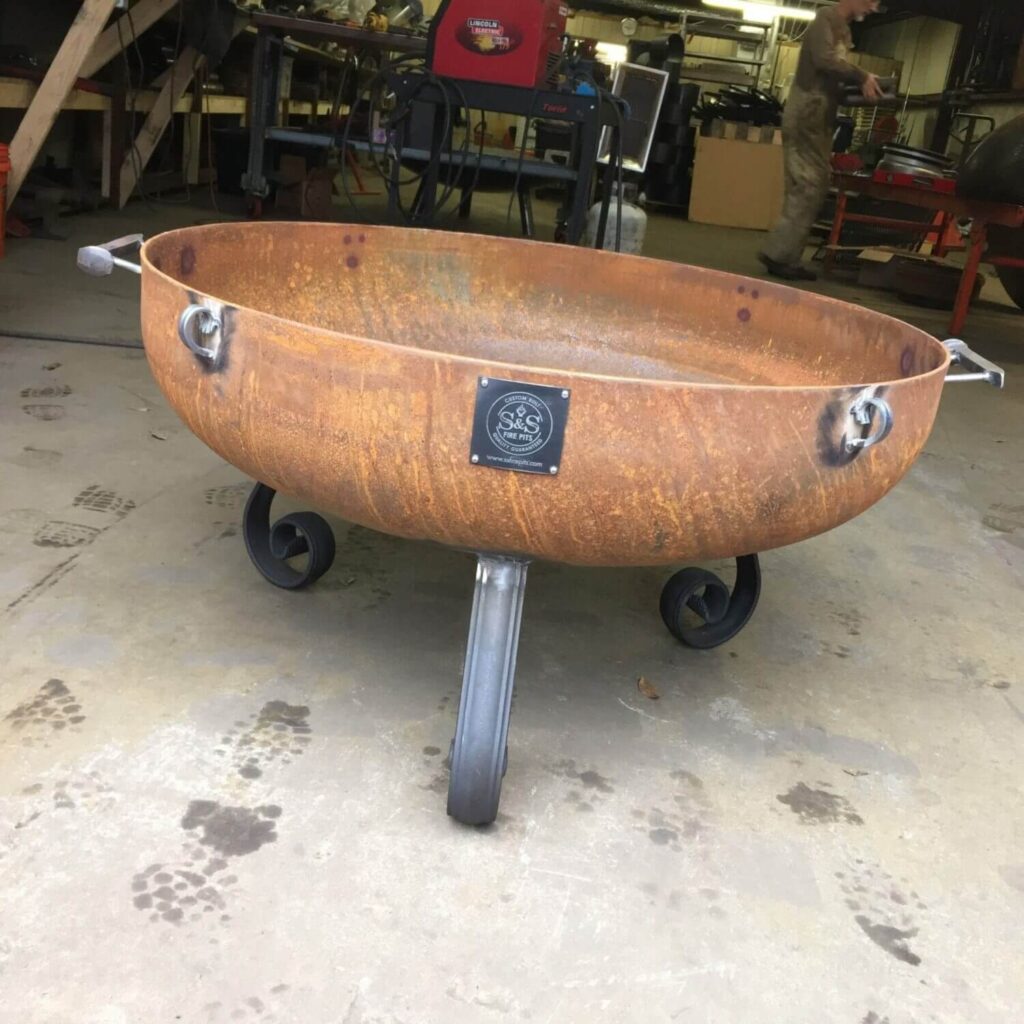 source: ssfirepits.com
A copper fire pit requires more attention than other fire pits. To keep it sparkling and beautiful, here are a few tips and tricks. And if you have other copper items in your home, you can use the ideas below to clean them. To clean ash out of copper fire pit you need to:
First, find out the type of copper used to make the pit. Check on the manual whether its untreated copper or lacquer
Using your brush and shovel, remove all debris and ashes
For the pit made of lacquer, all you need is soap, water and a soft cloth to clean the dirt. Gentle wiping will leave it sparkling
The pit made of untreated copper will need more work and a few things you can easily find in your kitchen.
There are three types of solutions you can use to clean your copper fire pit made with untreated material. You can use lemon and baking soda, salt and vinegar, or ketchup.
Dip a soft piece of cloth to your preferred solution and gently wipe your fire pit until you see its color restored.
How to clean an inground fire pit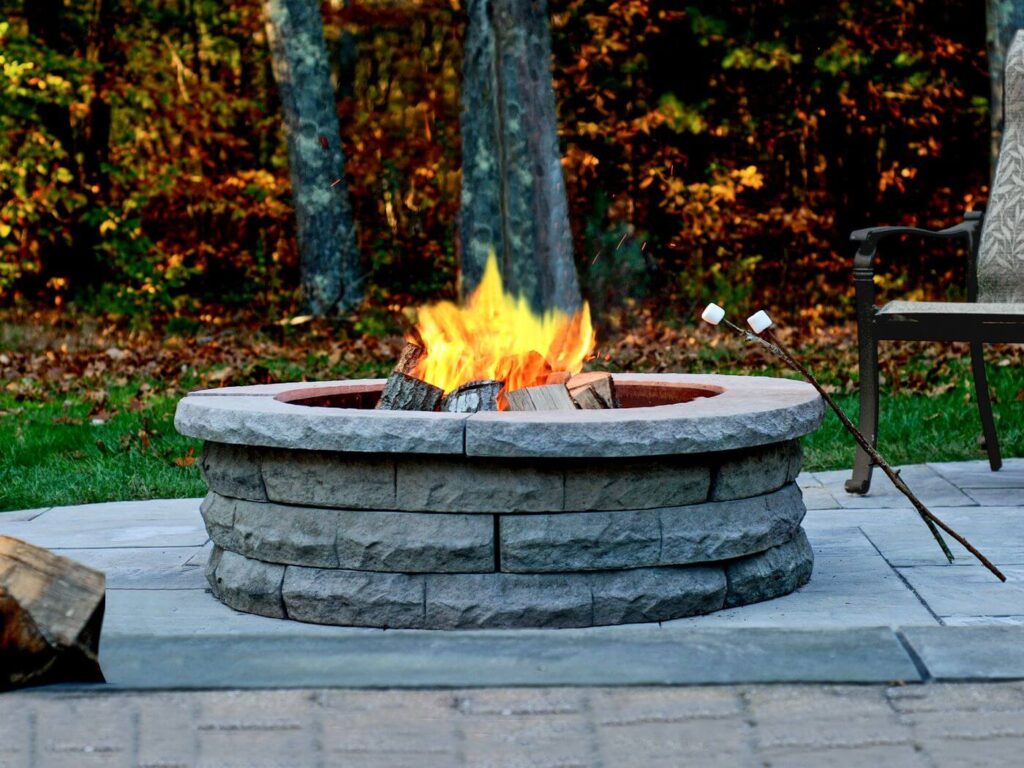 source: pinterest.com
A stone fire pit is one of the easiest to clean. These are the basic steps to follow:

Clear out the ashes

If there are large spots of soot, use the brush to rub them off

For the inner ring, you'll need dish washing liquid and warm water

Wear gloves and using the solution scrub the inner walls

Hose it down and leave it for at least 48 hours to dry
How to clean fire pit glass
Most modern gas fire pits come with glass that gives them the lovely blue flame when burning. You need to regularly clean your fire pit glass.
Start by Wearing protective gloves. Remove the glass then sweep up any tiny broken pieces.
Make a solution, water plus vinegar
Put the glass in a strainer and pour in your solution and gently wash the glass
Hose the glass and spread them out to dry
Fire pit maintenance tips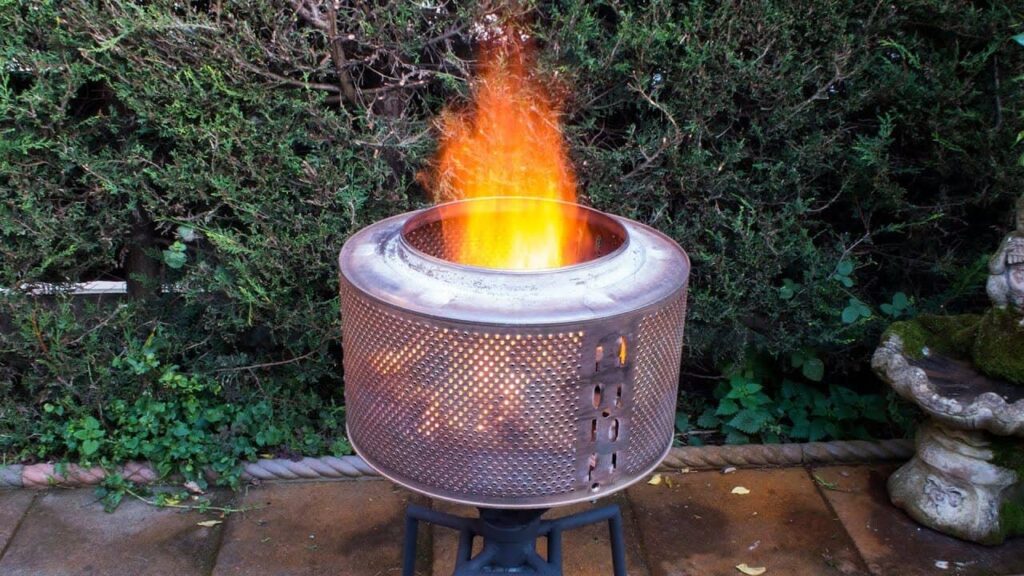 source: pinterest.com
To keep your wood fire pit clean, always use dry logs. Remember the drier the wood, the better it burns and you'll have less ash to deal with.
Also for wood pits, do not use water to put out fire
Every six months, deep clean your fire pit and let it dry
During months when the pit is not in use, use a cover to protect it against debris and harsh elements
For metal and copper fire pits, always keep them under some sort of shade to protect them against rain. Rustic will reduce your pit's lifespan.
Also brush your copper fire pit with any type of cooking oil if you are not planning on using it for some time
Final Thoughts
Nothing makes an evening more enjoyable like spending time with family around a fire. And, to lengthen the lifespan of your pit, you'll need to keep it clean. The step-by-step guides above will help you clean different types of fire pits, lava rocks and fire pit glass. Always do a deep clean at least twice every year and use a cover to protect your fire pit.