When searching for an apartment to buy, you must consider several factors before making a final purchase.
Its location is probably the most important consideration, as this will significantly affect your day-to-day lifestyle. For instance, you need to choose a property near your workplace or essential facilities and one with easy access to transportation.
Then, of course, you need to consider the financing aspect of your purchase, so using a reliable mortgage calculator is essential at this point.
But before making any calculations, you need to make a critical decision first; that is, choosing between an unfurnished or furnished apartment.
To learn more about furnished apartments for sale in Dubai and why these can be the right choice for you, keep reading at The Architecture Designs.
What are furnished apartments?
source: res.cloudinary.com
Most people don't understand what furnished apartments provide, other than knowing that they come with furniture and appliances.
To make a property practical and liveable, DAMAC and other property developers offer homes equipped with furnishings like a table, a sofa, a wardrobe, and a bed. Furnished apartments also typically include a fully equipped kitchen to relieve buyers of the stress of having to buy kitchen appliances.
Whether you are looking for a gorgeous space near work or a temporary home, there are plenty of furnished apartments in some of the best neighbourhoods in Dubai, such as Business Bay, Dubai Marina, and Dubai South, that cater to everyone's budget.
What are the perks of furnished apartments?
Furnished apartments come with several benefits.
Relocation will be a breeze.
source: apartments.com
If you are relocating to Dubai, especially from out of the country, you want to keep your belongings to a minimum. You don't want to pack and move a lot of items, considering the extreme work and high cost associated with it. You don't need to hire professional movers.
Buying a furnished apartment means that you don't have to bring along most of your bulky stuff. It will be easy and stress-free to cope and move even on short notice.
Furnished apartments are your best option during a time crunch.
When looking for a new home, you would ideally measure your existing furniture and check if everything fits in your new place. But if you are moving on short notice or can't physically visit your new place before your relocation date, this can be a problem. Furnished apartments eliminate the stress of relocating during a time crunch because all you need to do is show up.
You will save money and time on purchasing furniture.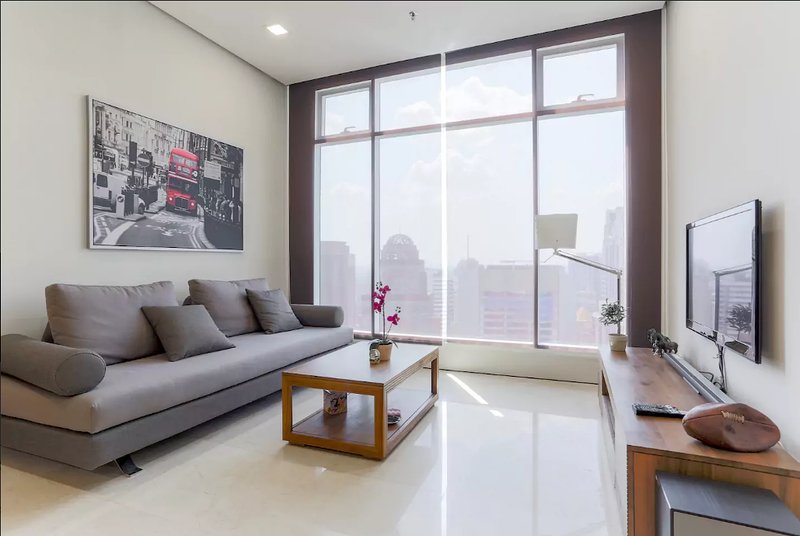 source: pinterest.com
The cost of buying furnished apartments has included the price of the included furnishings already. You don't have to worry about buying furnishings in your new home. Rest assured that it is already equipped with everything you need, from cooking and dining equipment and other essentials to make your life cosy and happy.
You can still decorate.
Most home buyers are concerned about buying properties that might not feel and look like their own. But despite being fully furnished, take note that you can still personalise your new home. The included furnishings might be out of your hands, but you can transform the rest of the apartment how you want.
You can look for decorations that match your new home's furnishings instead of whining you should have added something of your own. There are a couple of ways on how you can make your new residence look and feel like yours. The property only includes essential pieces, so you have the freedom to spruce it up with other items like carpet flooring and bold pattern wallpaper.
There are a lot of apartments to choose from.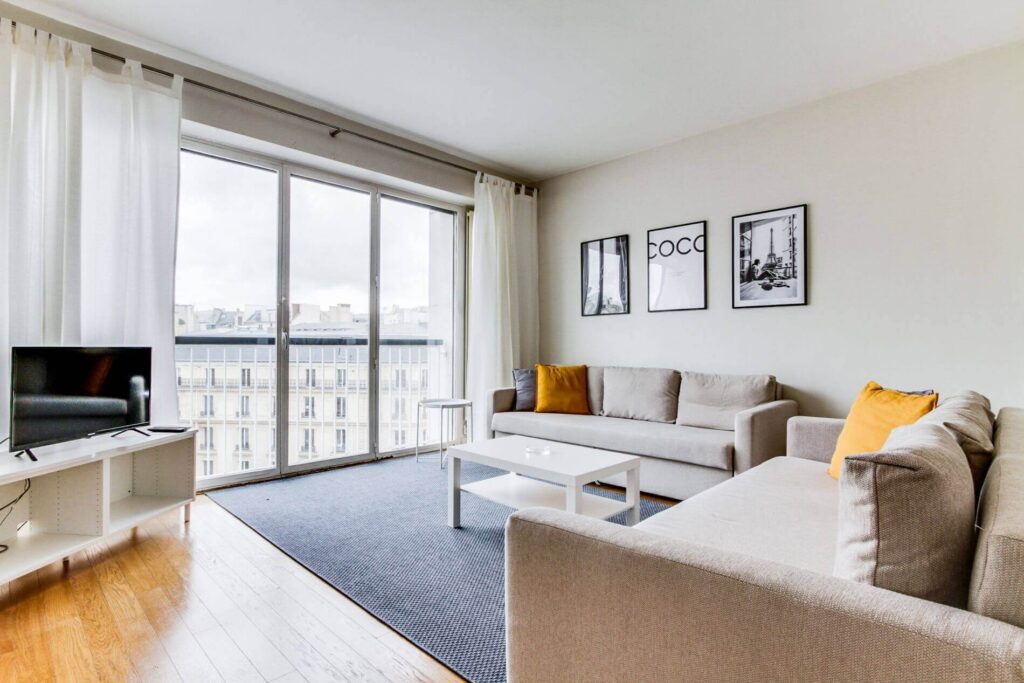 source: thehomelike.com
The options for furnished apartments have boomed over the years. With the increasing demand for these types of properties, DAMAC and other Dubai developers are now offering a long list of furnished apartments.
Given this scenario, rest assured that you have plenty of options if you are looking to buy furnished apartments in some of the best neighbourhoods in Dubai. Just make sure you have taken the steps to decide whether to rent or buy property to ensure a smart investment.
What are the potential drawbacks, and what can you do to prevent them?
Like any other form of investment, buying furnished apartments has several drawbacks. Luckily, there are ways to prevent them.
The meaning of "furnished" varies.
Furnished apartments can mean differently from one seller to another. You can get a home with everything you want for your new place, or there may only be a bed frame and sofa set.
Thus, before committing to buy an apartment, you need to know what furnishings are included. Get a list of all the items, and don't hesitate to ask any of your concerns about it. Doing this can also help you in determining if the asking price is reasonable.
The quality of the furniture is not to your standards.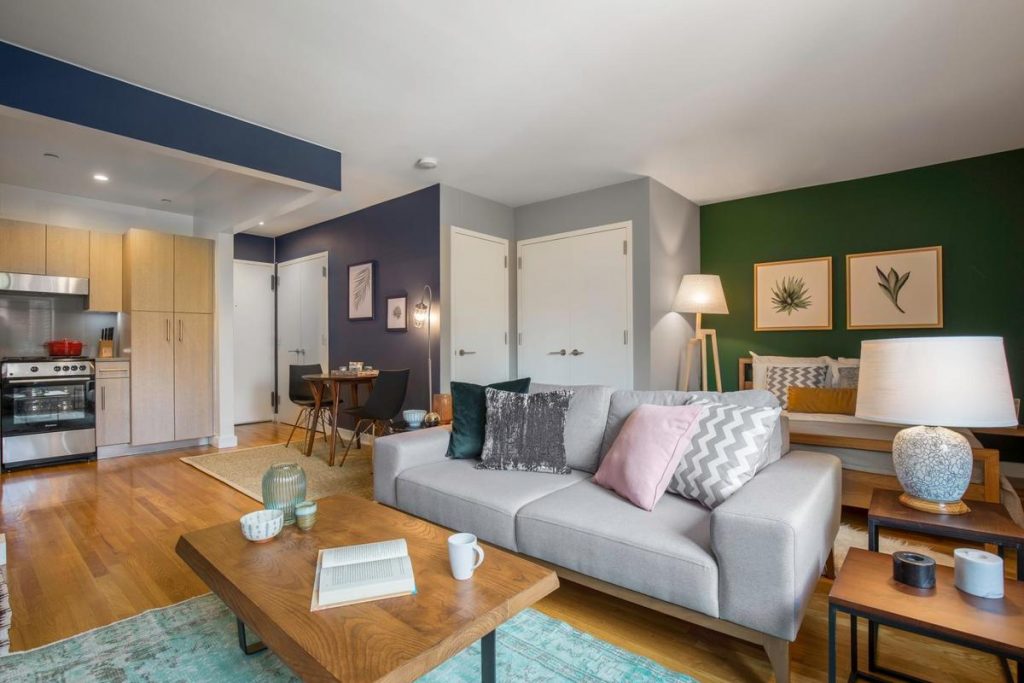 source: piccolouniverse.com
Moving into a furnished apartment does not necessarily mean that it will be furnished to your standards. The make and model of the furniture might be something you don't want, perhaps because of its low quality.
To have an idea of the state of furnishings to expect, visit the apartment and inspect the furniture when possible. If a physical visit is not possible, ask for a virtual tour. The included couch, bed, and other stuff may look great in pictures, but you can assess it better if you have a closer look into them.
You may need to downsize.
If you want to bring in some of the furniture from your past home, you might be to get rid of some or most of it, especially if you don't have enough space in your new living space.
If this becomes a problem, you can speak to the seller. Together, you can develop a solution. For example, you can sell your past belongings or ask the seller to remove some of the furnished apartment's inclusions.
Indeed, there are several benefits to buying furnished apartments. But it also comes with a few downsides that you must be aware of. If you know all the crucial factors, you can make a wellinformed decision about whether furnished apartments are the best option for you.
Remember, the overall cost is higher than unfurnished apartments, but chances are, you will save a lot of time and money with furnished properties. Most importantly, visit several properties before making a final decision. It is easy to say "yes" to the first furnished property you see, but there could be another with everything you need at a more reasonable price.