We all spend a good amount of time in our homes, and it can become a little uninspiring to stare at the same walls every day. This doesn't have to be the case though. There are plenty of ways for you to brighten up your walls to make your home or office more exciting. 
Here are our 7 top tips:
Make an Art Gallery Arrangement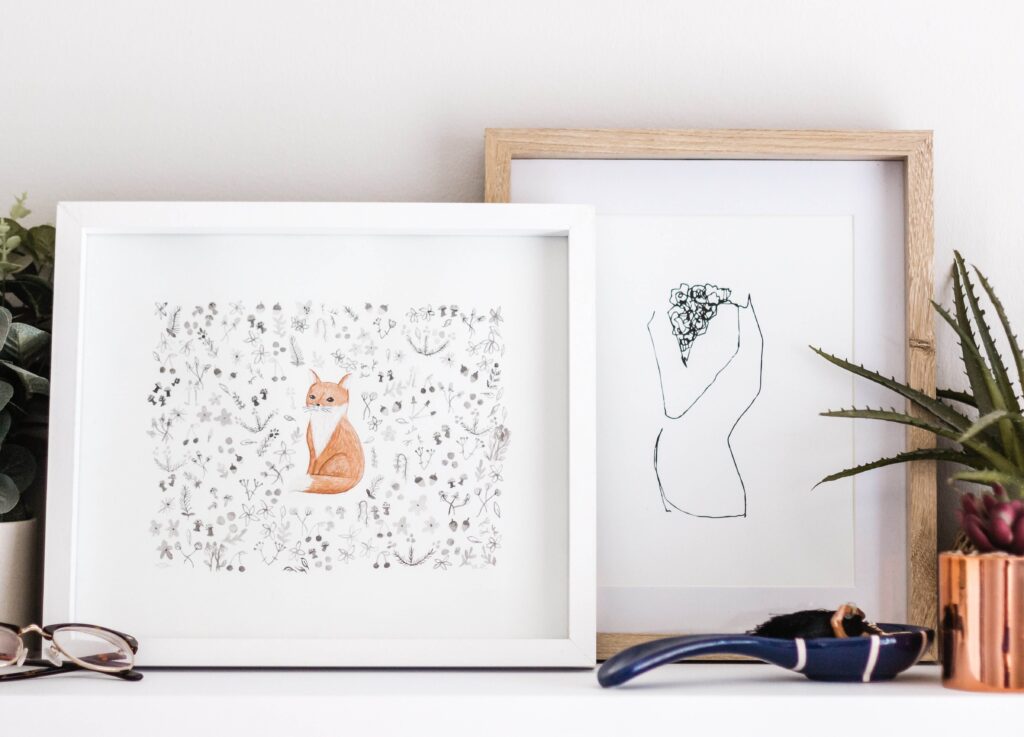 source: pinterest.com
Maybe you already have one or two pictures up, but why not make this even more of a feature? You can add more paintings, prints or photographs to make a proper gallery wall, including proper art lighting to make sure you can fully appreciate your favourite pictures. A great idea is to pick photographs of your favourite memories. You could also pick posters from movies you love, your favourite pieces of art from artists, or motivational posters of your favourite quotes.
Try a Feature Wall
Feature walls might not be a new idea, but that's because they work so well to brighten up a living space. There are plenty of ways to add a feature wall to a room. You could look at bright or dark contrasting paint colours, patterned wallpaper, or even add other decorations to make the wall special. For example, if you have a nautical-themed room, add a surfboard. For something more rural, try a cartwheel or a bugle. Or add a large decorative clock to make a wall really stand out.
Spruce up your Pinboard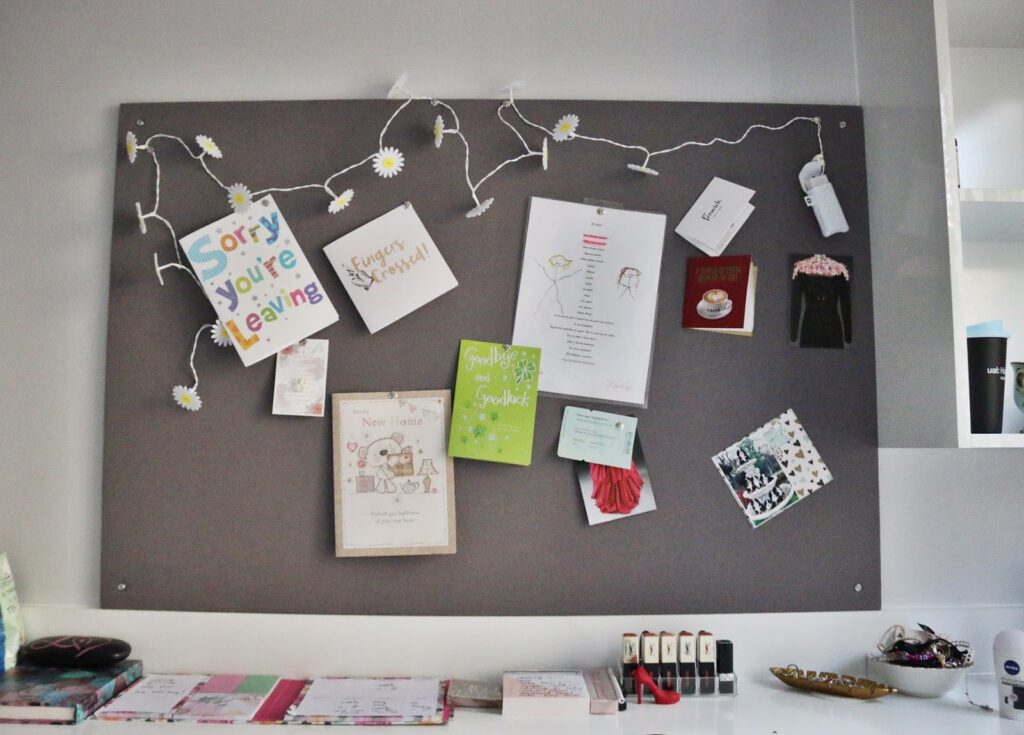 source: pinterest.com
Pinboards or whiteboards are very useful, especially in offices, kitchens or family rooms. However, they can look ugly and plain if you buy one off-the-rack. Instead, try sprucing up your notice area by adding fabric to make a custom note board. It only takes a few minutes, and it can turn a practical part of your house into a fun and artsy area. This is a particularly good tip if you work from home, as you want to make sure that your home office doesn't become too drab and boring.
Hang up Textiles
We're all used to walls being flat, plain, and stiff, but you can use textiles to add some texture and life to your walls. While quilts might seem quaint by some people's standards, there are plenty of modern quilt designs that can be hung up and displayed as art. Or, if you're into fashion, try hanging up your scarves, hats, or other fabric accessories. Scarves in particular add a really nice texture and tactile sensation to the wall if you let them drape.
Add Shelves to Show Off your Favourite Ornaments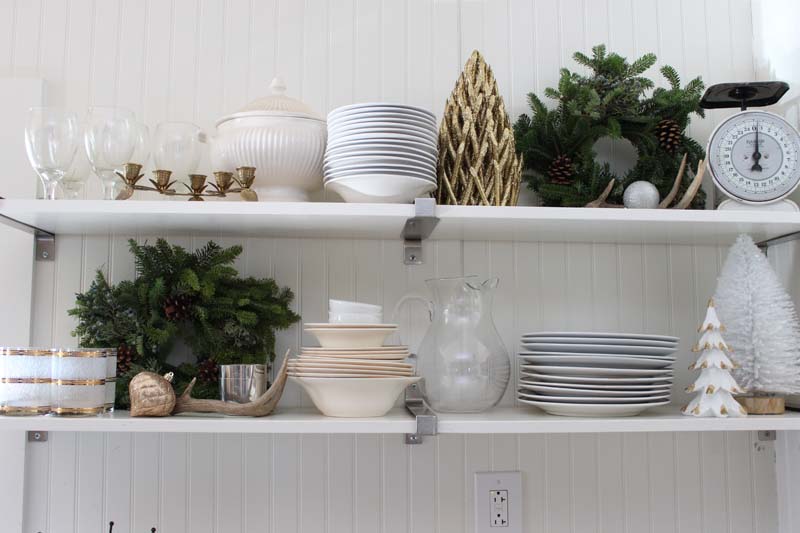 source: pinterest.com
We could all use more storage space. Try adding some floating shelves to display whatever makes you happy. Most people have some ornaments hanging around in boxes or in drawers, but instead, use shelves to get these out on display. Everything from ornaments to action figures to books can be used to brighten up your walls. Plus, you can even find some great designs for shelves that double up as cat climbing frames if you have furry friends who want to play more.
Use Mirrors to add Light
If you really want to brighten up your walls, adding more light to the room is one of the best ways. Of course, this doesn't have to mean adding light fittings, which can be inconvenient and difficult to add, especially if you have to wire them in. Instead, you can add mirrors. Adding mirrors can help maximise the room's natural light. You can either add one large mirror in the middle of a wall or try adding a lot of smaller mirrors to make a more interesting effect. For a really eclectic look, try a mix of frames on the mirrors.
Bring the Outside Inside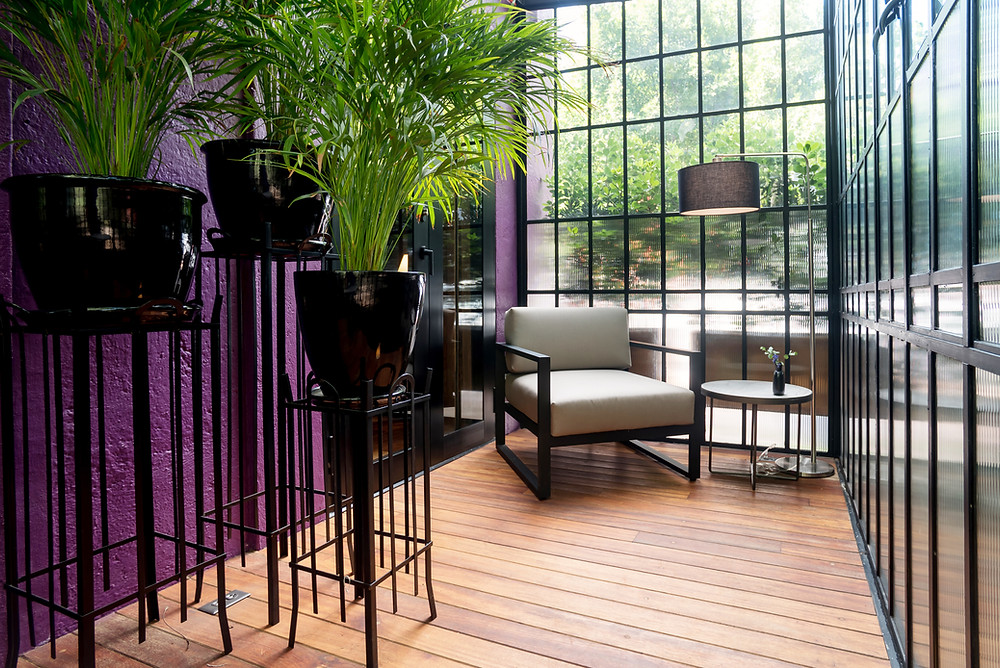 source: pinterest.com
Another great way to liven up a wall is by adding greenery and plant life to the wall. There are plenty of options to add plants. You could choose to have shelves with potted plants, small hanging plants, or even a whole living wall array, where plants grow vertically up the wall. Not only do plants look pretty and help to make a house feel more open and pleasant, but they can also help clean the air and there are even health benefits to having plants inside.
Summary
If you spend a lot of time inside, you want to make sure that your rooms are pleasant to be in. Rather than plain walls, try brightening up your living space or workspace by adding an art gallery, mirrors, or plants. Even better, there are lots of ways that you can make your own wall decorations by adding quilts or a colourful pinboard of your own design.