Painting your home can be an exciting DIY project. At the same time, it can also feel overwhelming and exhausting, especially if you lack the skills and know-how. 
Smart homeowners hire professional painters to get the job done right and fast. It can spare you from all the hassle, and save a lot of time and effort. You can choose to hire a large painting company with national presence or a local contractor. 
While both are professionals, there are some benefits to hiring local painters. Below are some of these.
Local painters have a special relationship with the local community and have a reputation to maintain. 
source: forbes.com
Because local painters live in the community and mingle with the people where they work, they are well-aware that they could always bump into previous clients. With this, they are are more diligent in providing excellent service to protect their professional reputation. 
They know they need to ensure that they keep clients in the immediate area satisfied because both positive and negative feedback can spread fast. These contractors usually rely largely on referrals from past clients or word of mouth and would want to gain repeat business.
Although large companies are also concerned about maintaining their reputation, they have a much wider area to cater to and don't have to worry as much about what local customers think. 
On the other hand, local painters cover a relatively smaller area and there's a high chance that you personally know someone who has had an experience with a local painter before. Local contractors know that even if people search the internet for positive or negative reviews, recommendations from your inner social circle can sway your decision more easily.
Local painter are familiar with the weather.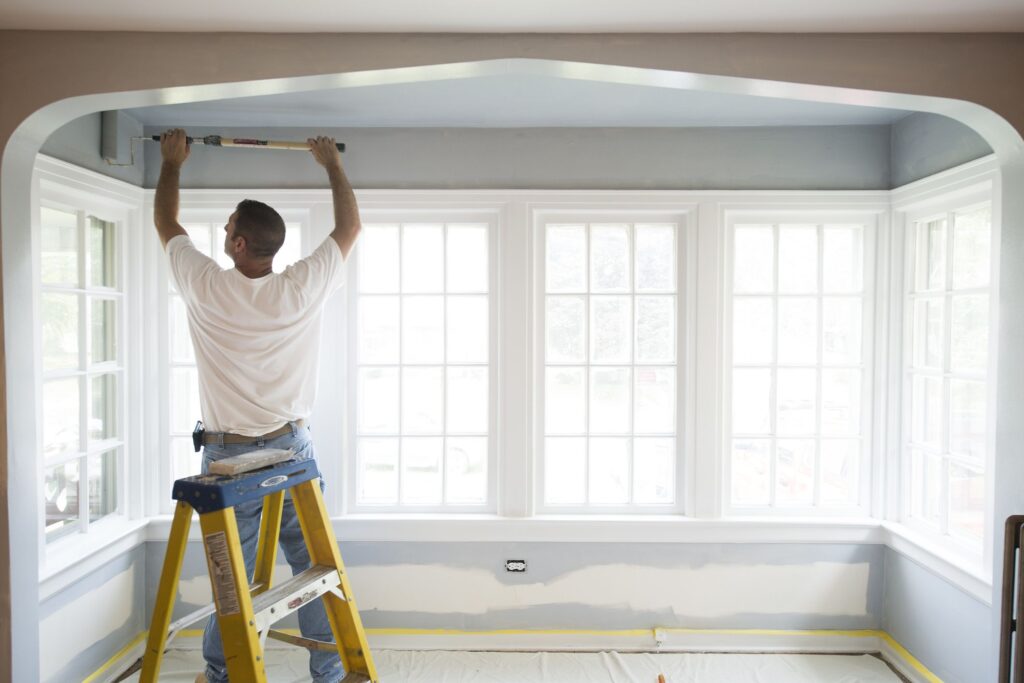 source: hearstapps.com
The weather is a crucial factor in getting a perfect finish. It's not recommended to paint in wet, humid, or windy weather conditions. 
Local painters knows and understands the local climate in your area and can plan the project more efficiently. They should know when is the best time to start painting and when it's better to delay the work so as not to compromise the quality.
It is easier to communicate with local painting companies. 
Local painting contractors with an office nearby will be easier to get in touch with. You can always pay them a visit if you have questions and concerns.
Also, when you contact them if issues arise, you can expect them to respond faster because they won't be too far away. Once the paint job is done and you notice that an area requires a touchup after a few days, reliable local painters will be keen to make arrangements to address the problem in a timely manner.
Hiring local painting companies can help boost your local economy.
source: pinterest.com
Supporting local businesses is a great way to keep money in the community. When you hire local painters, most of the money is going to stay in your local region.
It is highly likely that they will buy the tools, materials, and equipment they need for painting from other local businesses. In short, supporting local helps you contribute to your local economy indirectly.
Additionally, many of these local painting contractors are involved in projects and organizations that give back to the community. While national chains may also have some involvement in such activities, there's no assurance that it will directly benefit your community.
It's easier to check the references of local painters.
Before you hire a painting company, one of the things you check is the quality of their past paint jobs. Local painting contractors are more likely to have completed projects within your area and it would be easy to drive by a house or business that they have recently worked on.
Meanwhile, large painting companies with national presence may not have accomplished any local projects in your area and you won't be able to locate and check their previous work. Also, because local painters work with people within the community, it would be easier to check their references.
Local painting companies know the area.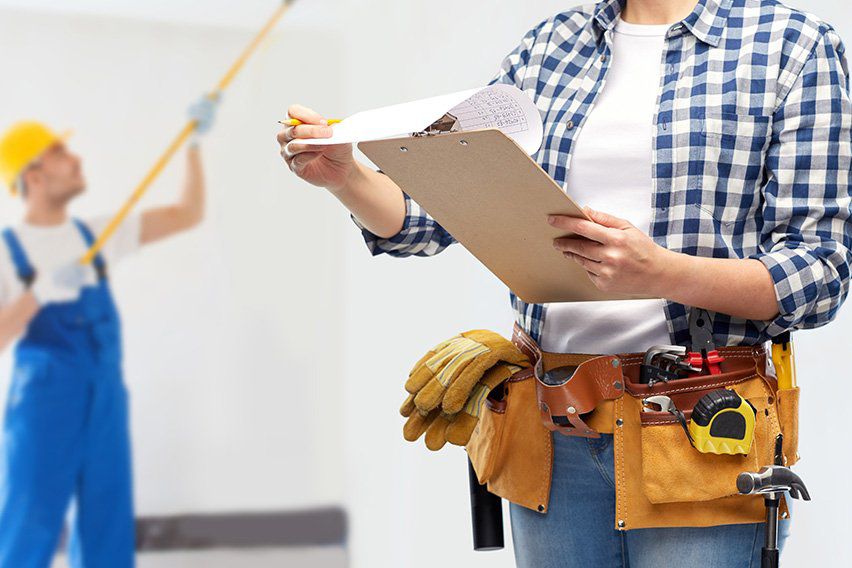 source: freshbooks.com
Local painting contractors are very familiar with your area, including the trends. For example, if it is too difficult for you to decide on a new paint color for your home, you can consult with a local painter to identify the color trends that attract homebuyers in the area. 
You will be surprised by how helpful their advice can be because of their extensive local experience. Through their expert insights and recommendations, you will be able to improve the appearance of your home and boost its value.  
Hire the Best Local Painter
Don't make costly mistakes by taking on the DIY route– a local painting contractor could make all the difference. 
If you want to consult with the best local painter in NYC, get in touch with Soho Painters today. Their team has been painting local homes and business premises for years now and is the most reputable painting company in New York. Contact Soho Painters today to request for a free estimate.