For guests, a restaurant can represent the opportunity to explore new tastes, discover new favorites, take a break from cooking, or surround themselves with familiar friends and community. Eateries are all of these things and much more! When you manage or own a restaurant, you need to not only put your best food forward but also your best "foot." As any chef will tell you, presentation matters. So does image and appearance. Does your establishment welcome people? Inspire them? Soothe them? Whet their appetites? The right commercial flooring for restaurants can help you achieve all of these business-building goals.
The Best Flooring for Restaurants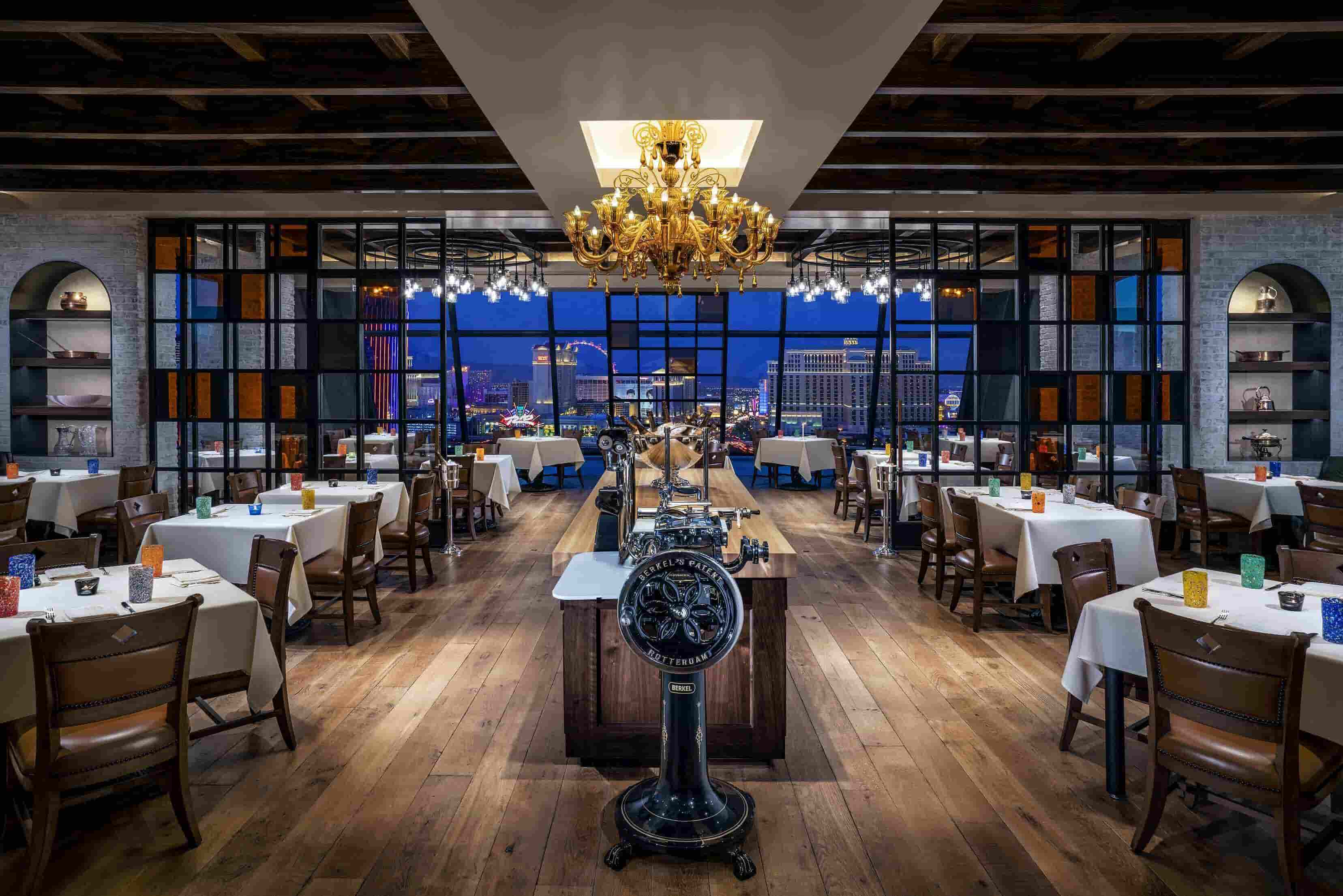 When considering options for commercial flooring for restaurants, it is important to explore solutions for both fronts of the house and the back of the house. The surfaces you need to greet and care for guests are much different than the surfaces that will work best for your kitchen staff.
That said, let's look at top possibilities for the front of the house – or the area in which guests dine.
Concrete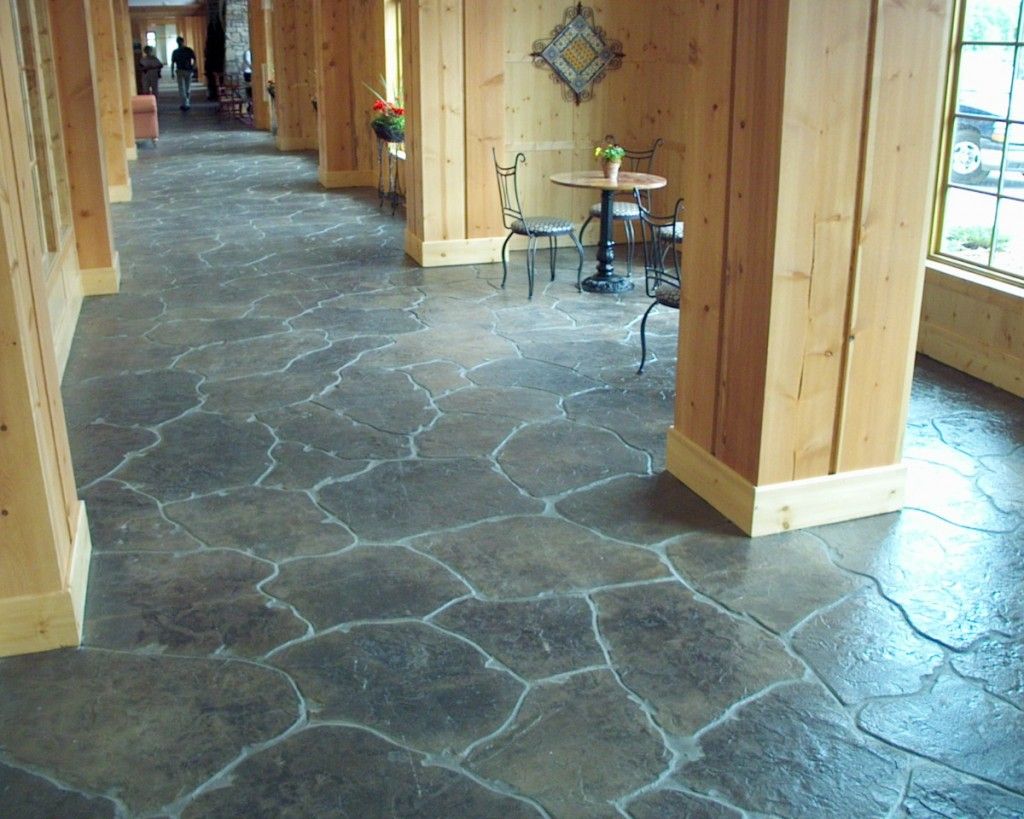 Concrete offers a number of benefits: it is affordable, and you can treat the surface with paint or glaze to get the effect you want. If you like the industrial look, you can play that up, but with polish options, concrete is a great contemporary flooring solution. Additionally, it is low-maintenance, easy to clean, and, with a textured style, you reduce slip risks.
One drawback is concrete's hardness. It can be tough on your front of house staff who are on the go all shift. Mitigate discomfort with mats by the register, host area, and behind the bar.
Ceramic Tile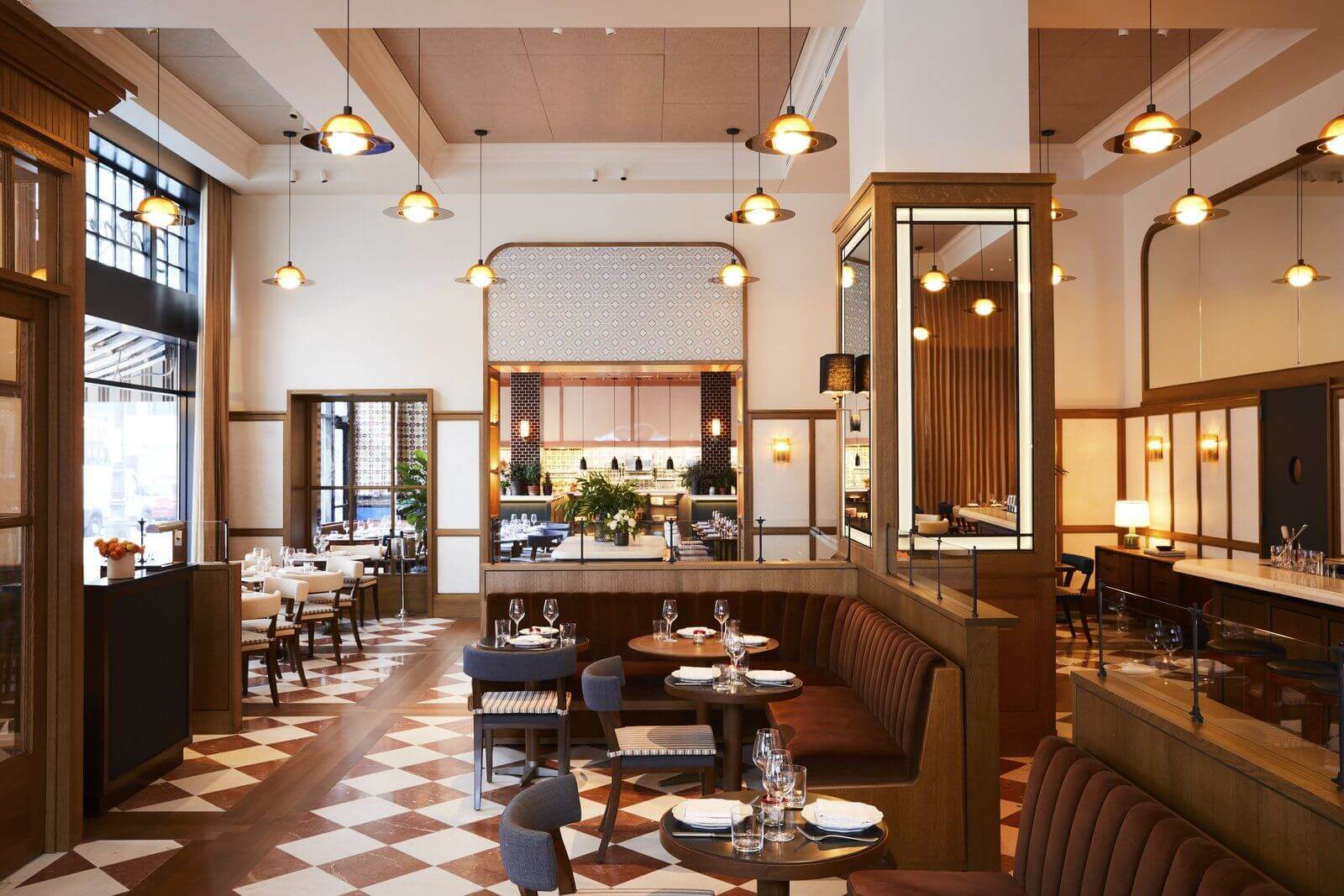 Ceramic tile is a tremendously popular choice for restaurants given its durability and an extensive array of styles. Waterproof, low-maintenance, and a bit more forgiving than concrete, tile is a sophisticated choice.
Stone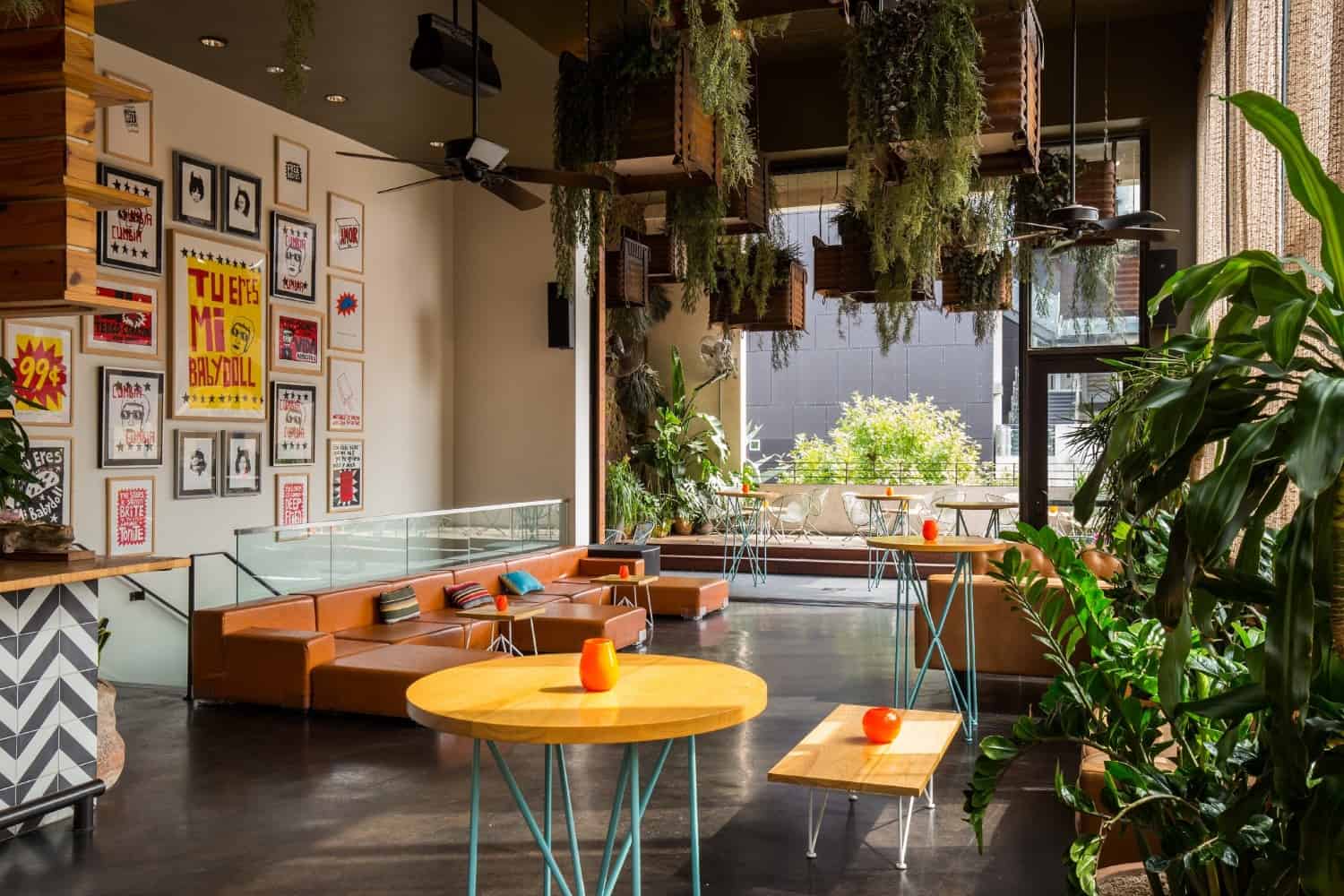 You can achieve different levels of durability with your choice of stone. Regardless, these surfaces are prized for their elegance. In a restaurant and bar setting, stone (like travertine) has beautiful natural texture for slip-reduction.
Vinyl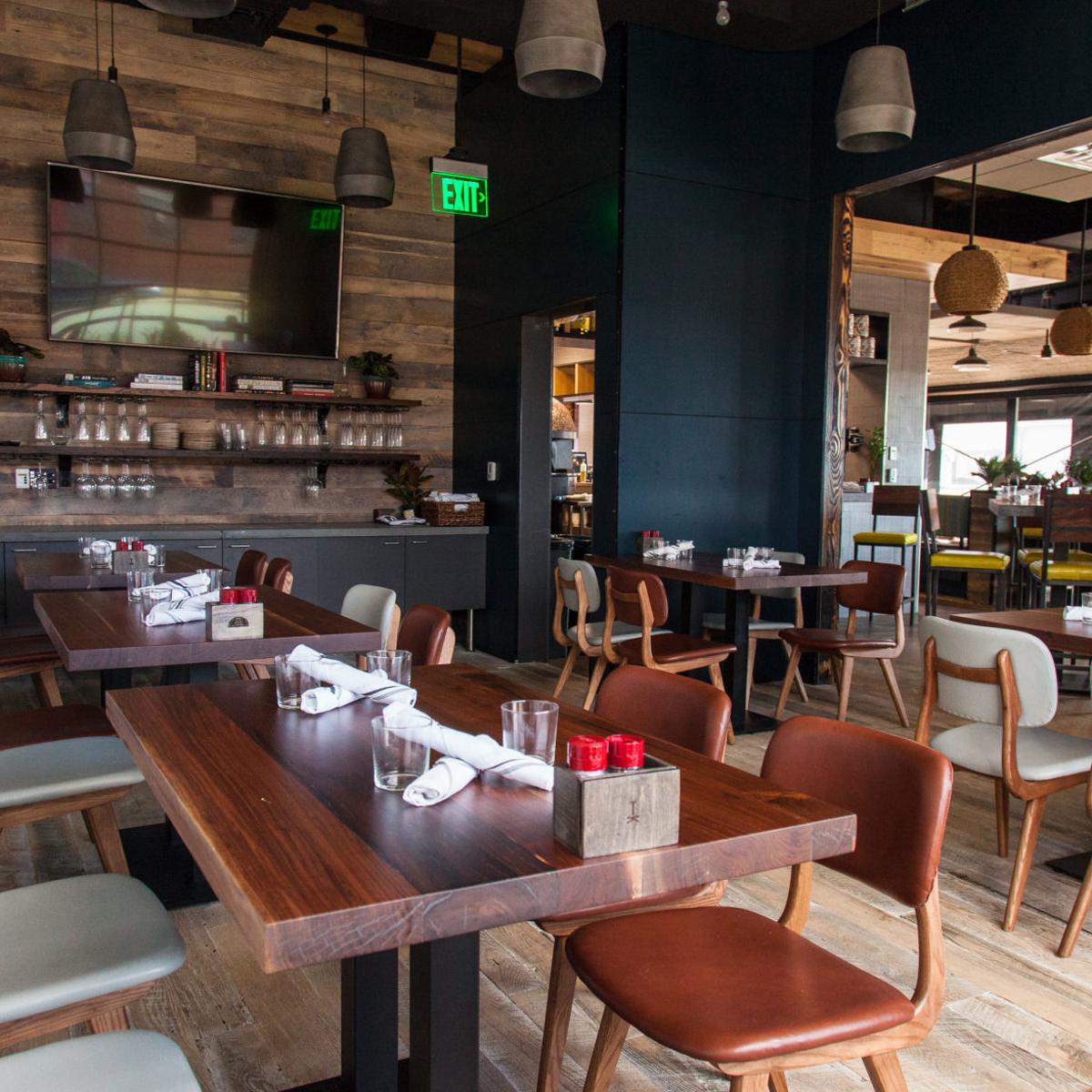 Vinyl is affordable, easy to repair, and can mimic other surfaces, such as hardwood and natural stone. It's not ultra-high-end, but it can be a great solution when the budget is a primary deciding factor.
Luxury Vinyl Tile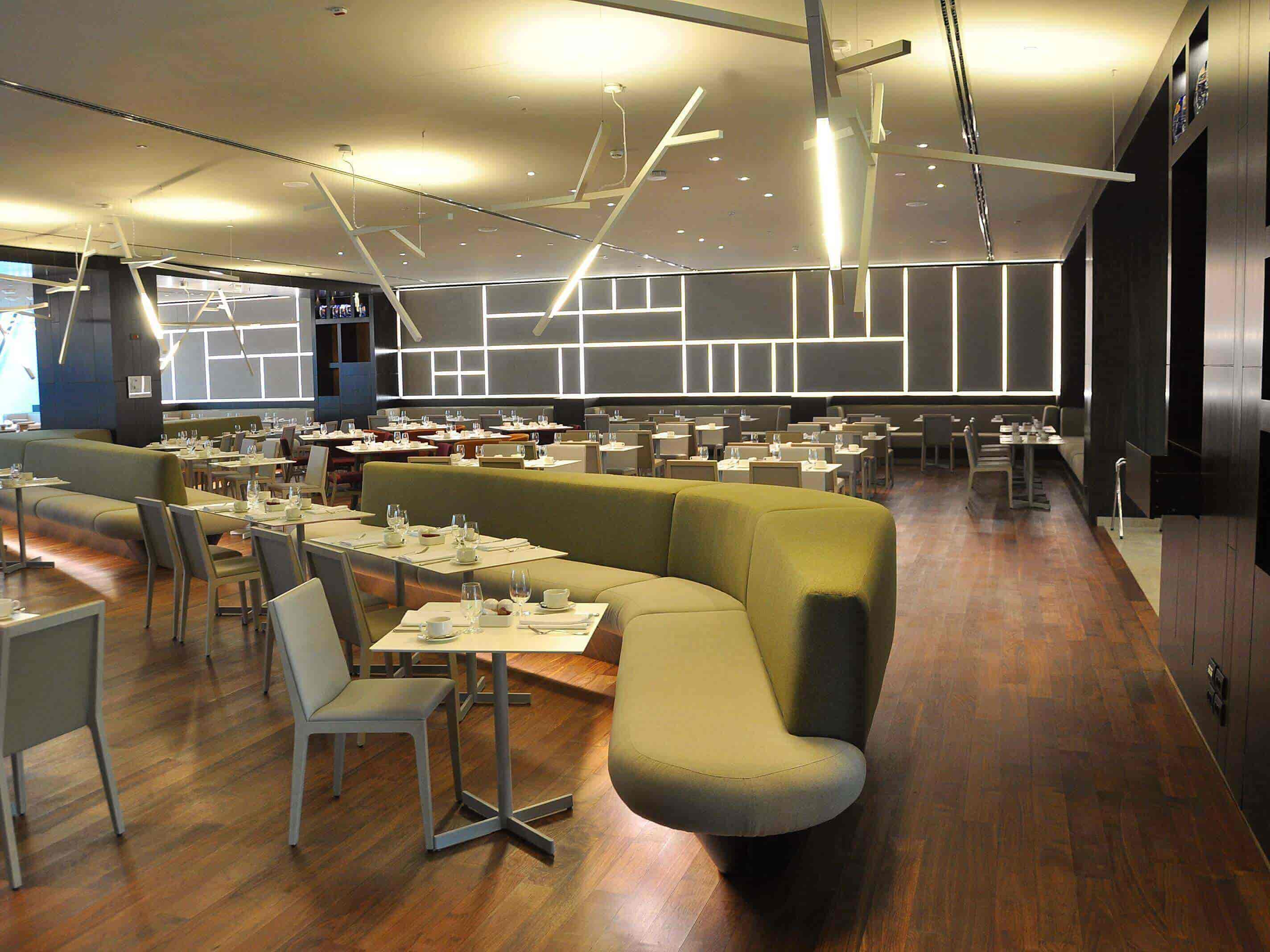 LVT is certainly an upgrade over vinyl. It is available in an astonishing array of styles and it can emulate wood, stone, and another flooring at a lower price point. LVT is quite durable and easy to maintain.
Laminate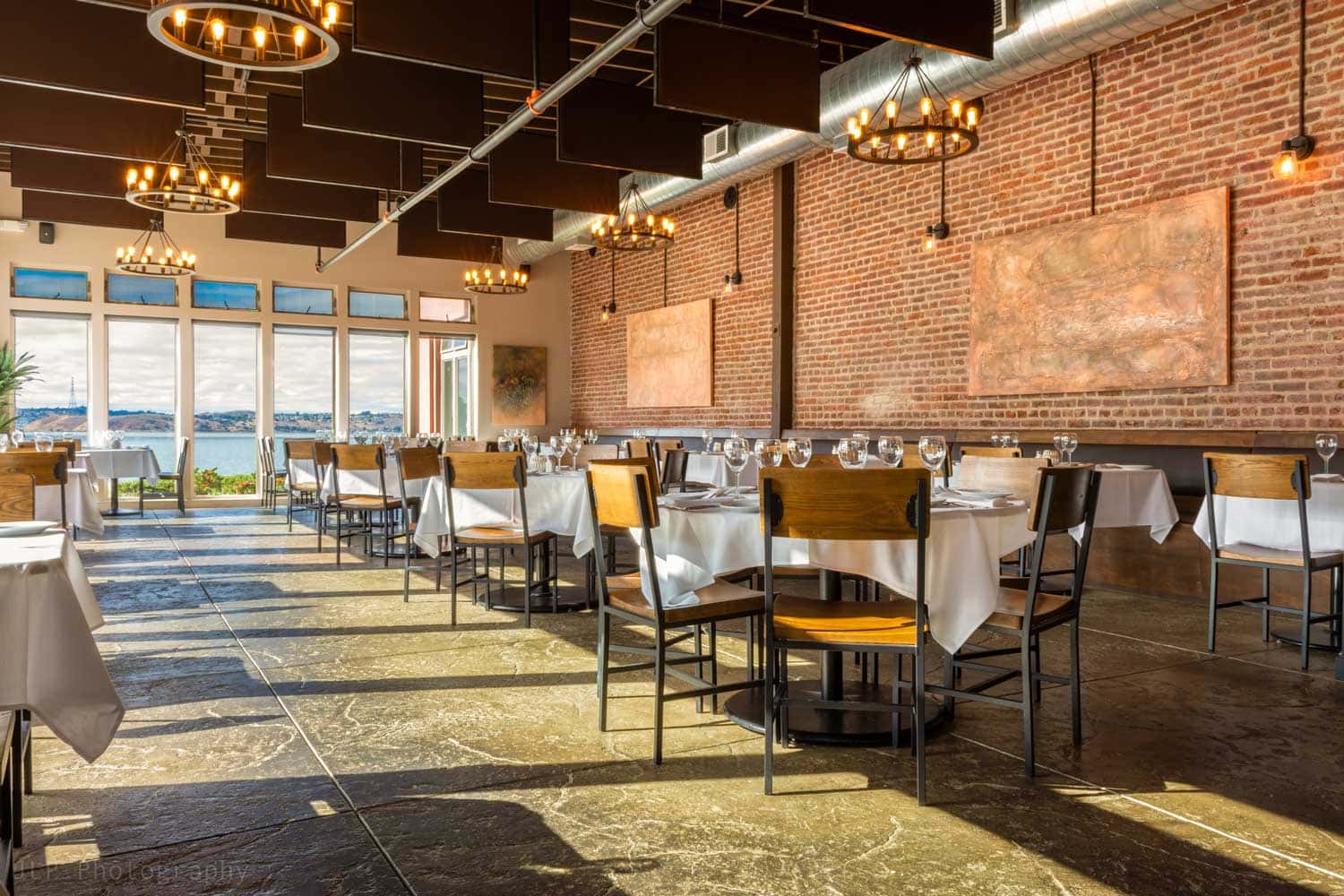 Laminate is a practical choice that offers strength and durability. It resists staining, scratches, wear, and fading very well and does not require extensive maintenance. A great selection of styles is available.
Hardwood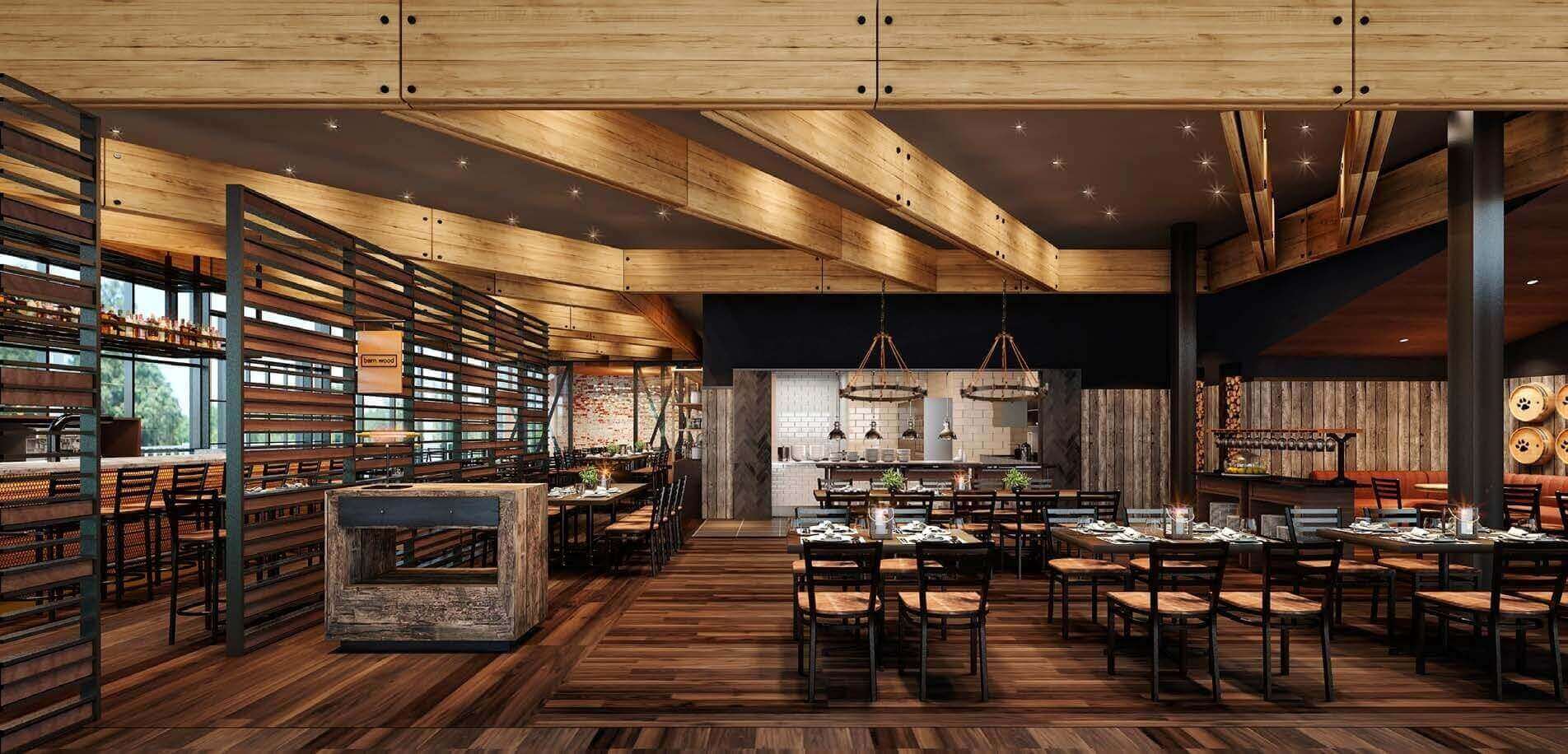 Upscale restaurants have moved towards hardwood, and it's an excellent choice in terms of conveying warmth, charm, and sophistication. Hardwood, when properly treated, can last for decades. It does not absorb sound as well as other restaurant flooring options, so consider what type of space you have. Noise can increase interaction and create a lively atmosphere so be sure to think about your establishment's goals and "personality."
Now, let's look at flooring for restaurant kitchens:
Vinyl and LVT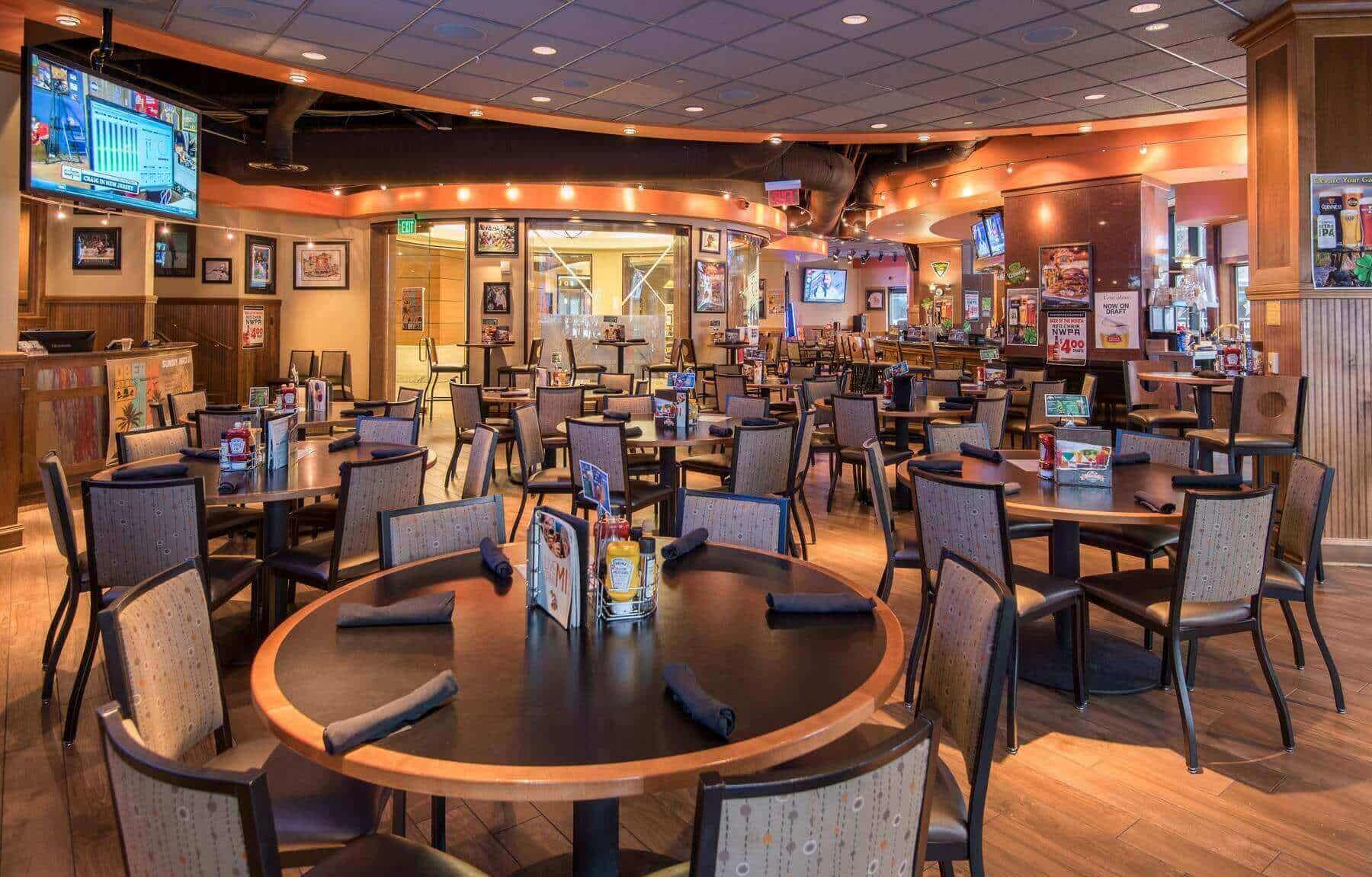 Vinyl flooring is, as mentioned, affordable, and it is also moisture-resistant. This is essential in a kitchen environment with its high levels of humidity and spills. Easy to care for, this is a solid choice. LVT is also durable and easy to care for.
Ceramic Tiles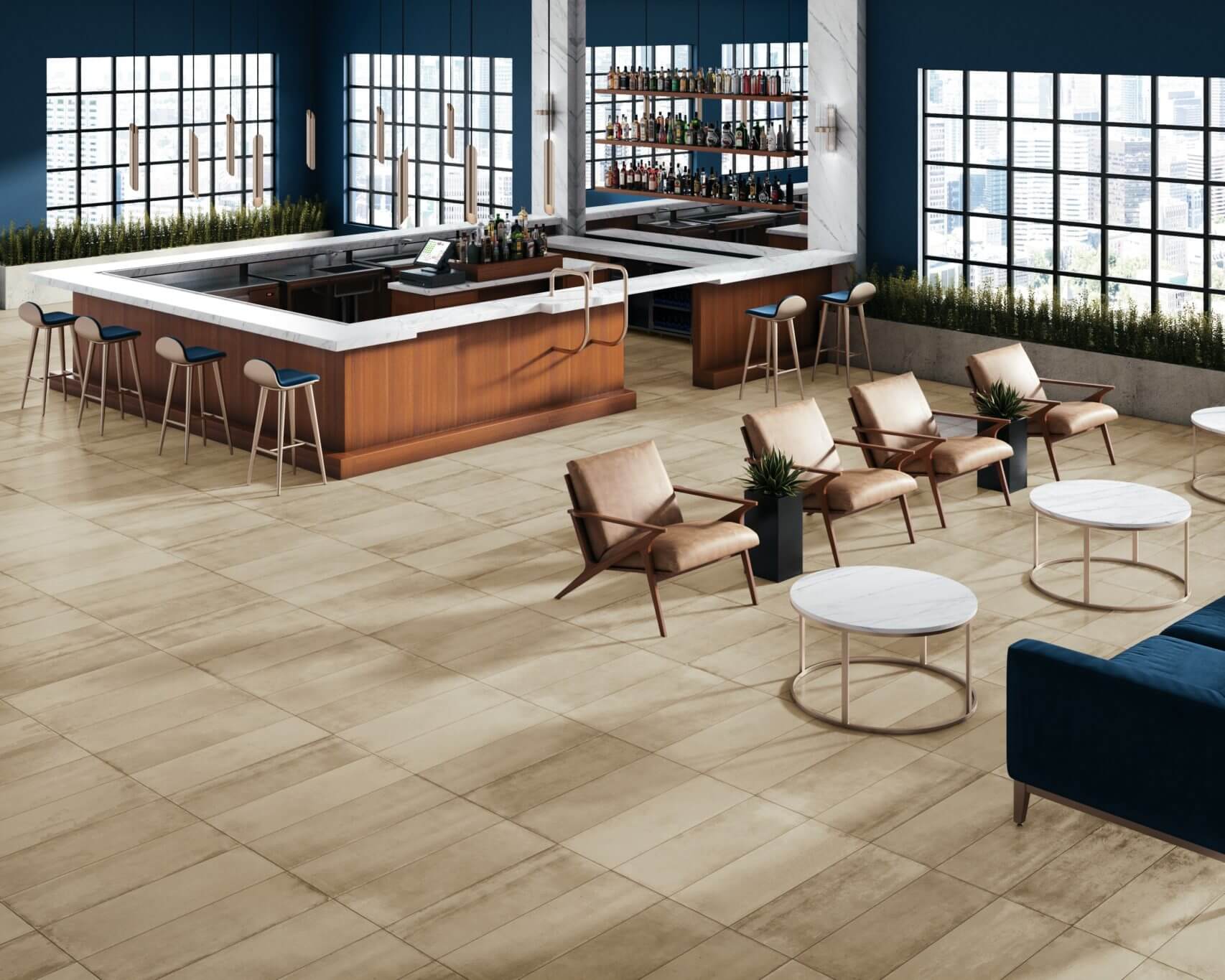 These are resistant to stains, high heat, and water. While more expensive than vinyl, it does have a more upscale aesthetic, and it can be treated with a glaze for even more durability. In terms of safety and hygiene, this is a winner.
Rubber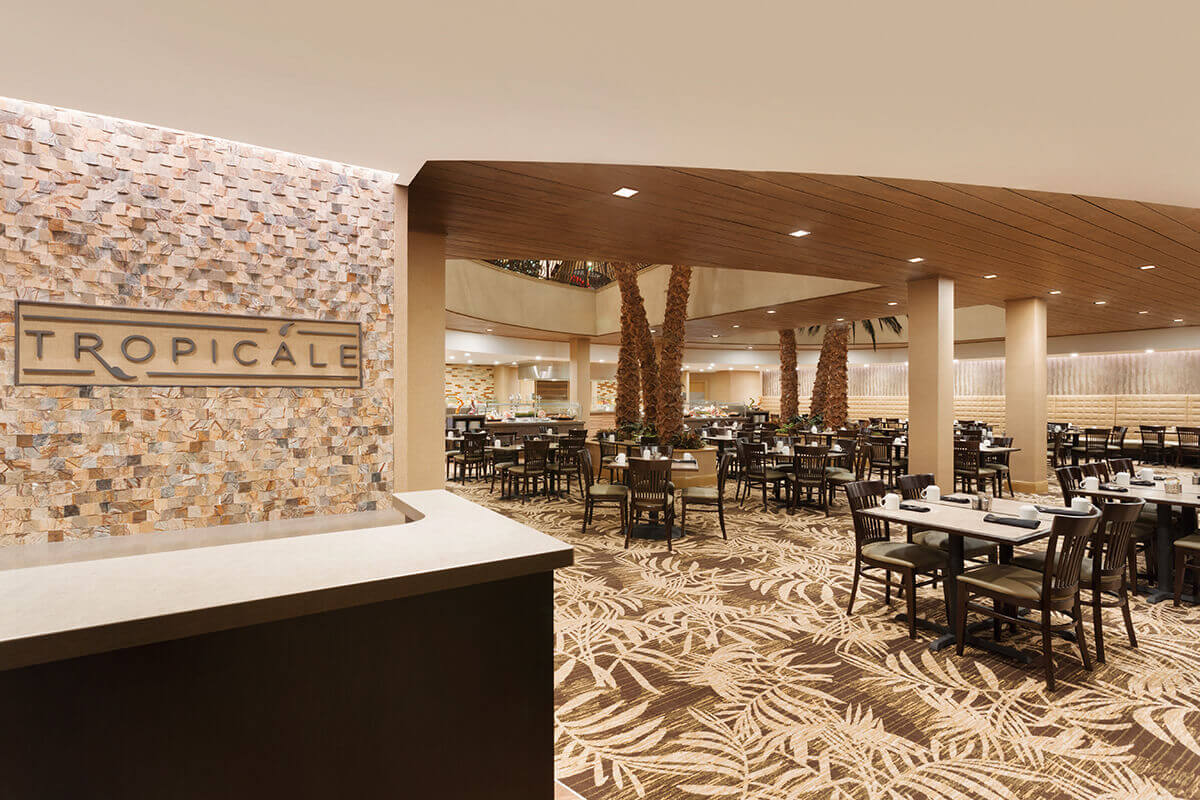 Flooring for restaurant kitchens must be able to handle the heat, but it should also be easy on your staff's joints. Rubber has great "give" and cushioning to help relieve pressure for folks who are on their feet all day. It's also low-maintenance, slip-resistant, water-resistant, and durable.
When it comes to commercial flooring for restaurants, there are more options than ever. An experienced flooring company can help you make the right call for your needs, budgets, and style. Create the best possible experience for your guests and your staff! Feel free to contact East Coast Flooring & Interiors! We have installed hundreds of commercial floors across South Florida and would be happy to help. See more best restaurant flooring and designs at thearchitecturedesigns.com