When you think about home improvement, you probably imagine installing new cabinets or having a pool built. But did you know that you do not need to spend a fortune to dazzle your friends and family?
New gardeners will have a tough time making the most out of their plants. Things are not unique to seasoned gardeners, from fertilizer to sunbathing, planting to weeding.
Indeed, garden hacks can boost your gardening skills and make your garden look beautiful. Here we go:
Buy a Coffee Table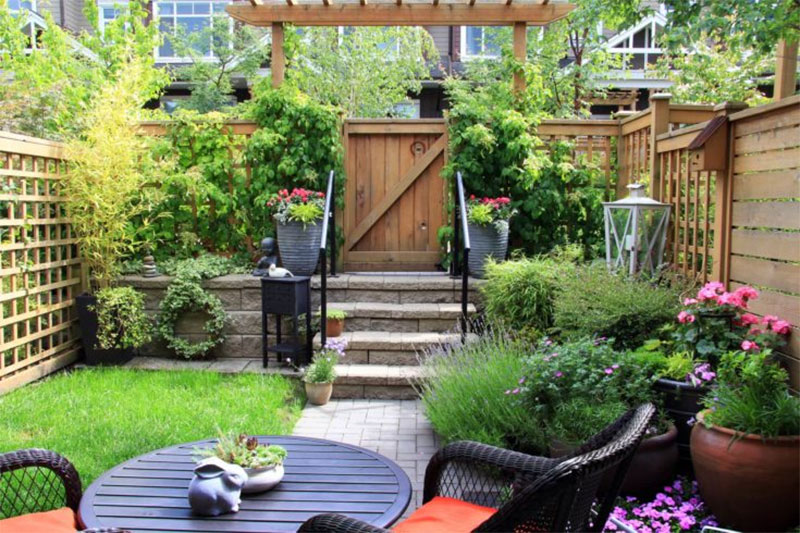 source: roohome.com
The best way to make your garden look beautiful is to keep some coffee tables. A coffee table will help you create a great ambiance in your garden, and it will also give you a place to put your drinks and food items. 
You can also place your favorite books on the coffee table for reading, or you can use it for placing flowers or other things that you like.
A coffee table is helpful in your garden as an extra seating area or as a place where you can put other important essentials. Such is great for parties or family gatherings, but it can also double up as a spot where you can relax and enjoy your garden.
You can browse the best collection of coffee tables online from French furniture company, Nicky Cornell.
Buy an Outdoor Floor Lamp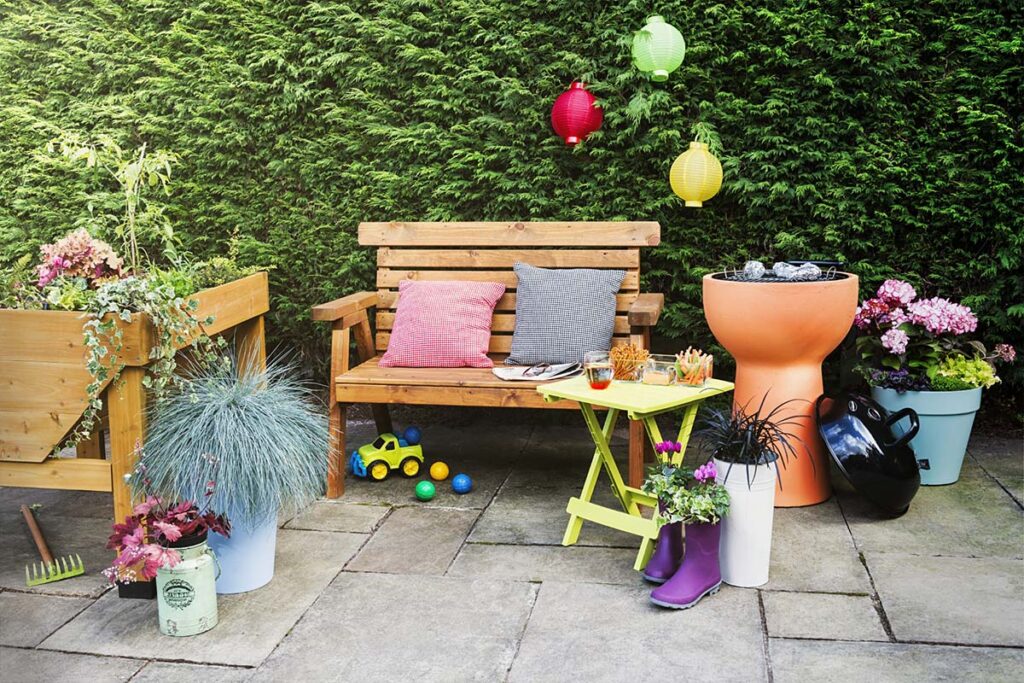 source: houseaffection.com
Another way to make your garden look beautiful is by buying an outdoor floor lamp. These lamps are great because they can rest anywhere in the garden, and they also help you light up your entire garden at night so that it looks beautiful at night and during the day.
There are many different types of floor lamps available in the market today. They come in different shapes, designs, and sizes, so it is easy for anyone to get one that perfectly suits their needs without any problems whatsoever!
Create a Waterfall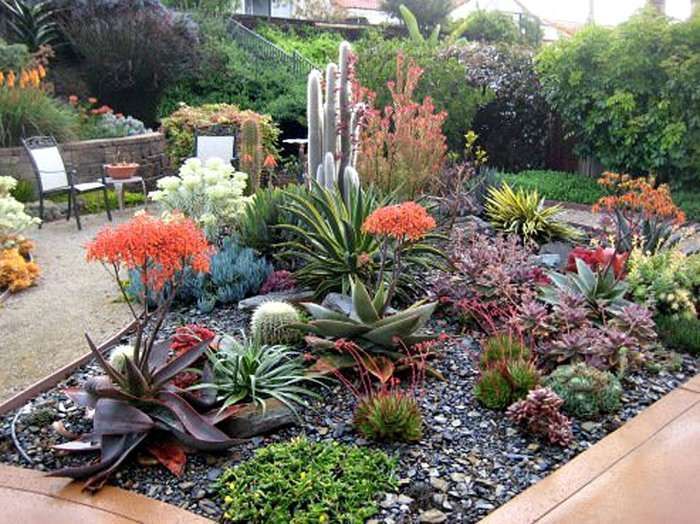 source: pinterest.com
Waterfalls are a beautiful addition to any home. They can serve in formal and informal gardens, adding beauty and tranquility wherever they are. Consider adding a waterfall to your backyard or front yard if you have the space.
Waterfalls are great because they add to the ambiance of any garden. Plus, they increase the value of your property when it comes time to sell. 
They can be as simple or complex as you want them to be, but they do not require much work. You just need some basic tools, like shovels and hammers.
Grow Plants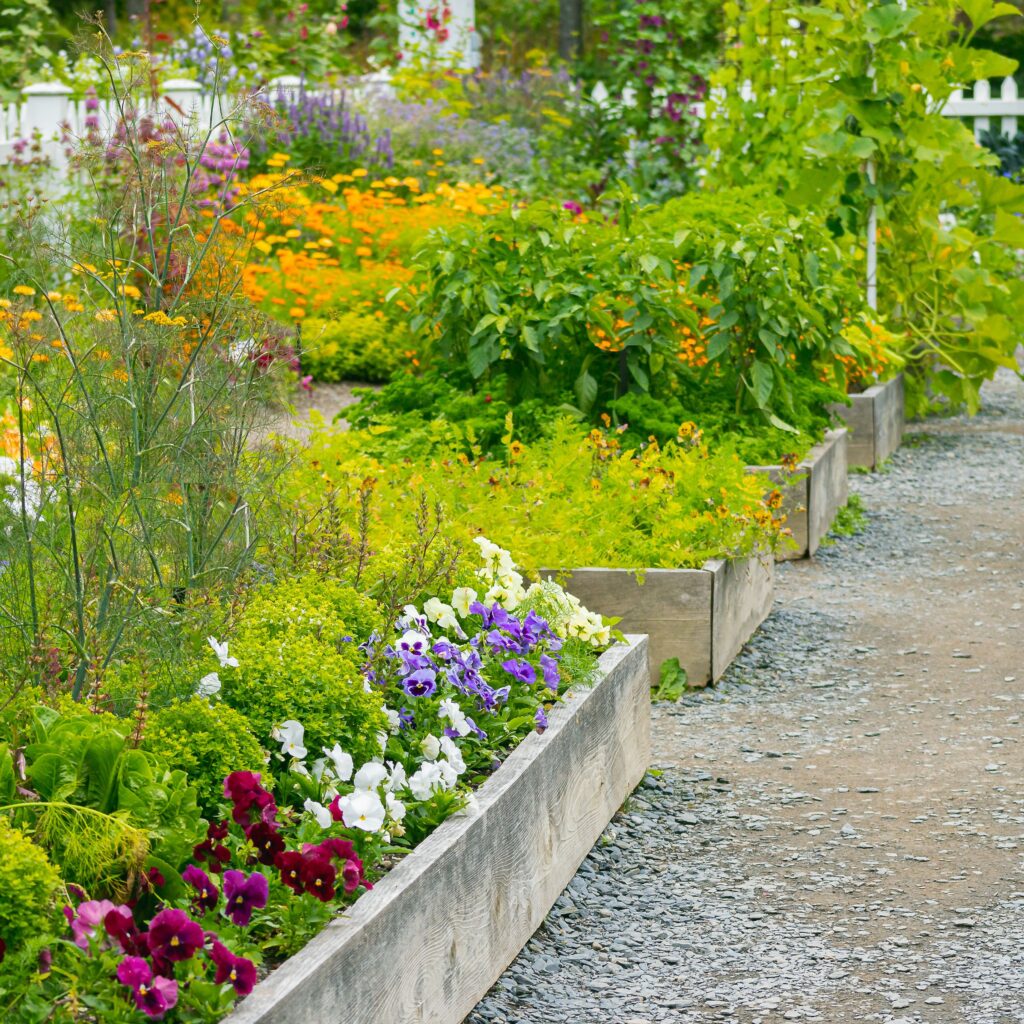 source: thespruce.com
Plants are an essential part of any garden because they bring life. They also help create the natural ambiance that you want for your yard. However, plants can cause problems if you do not choose well when sorting which ones work well with water features.
If you want something that will grow well next to a pond, for example, then consider using alpine plants like sedum or grasses like cattails or reeds.
Add Pots to Your Garden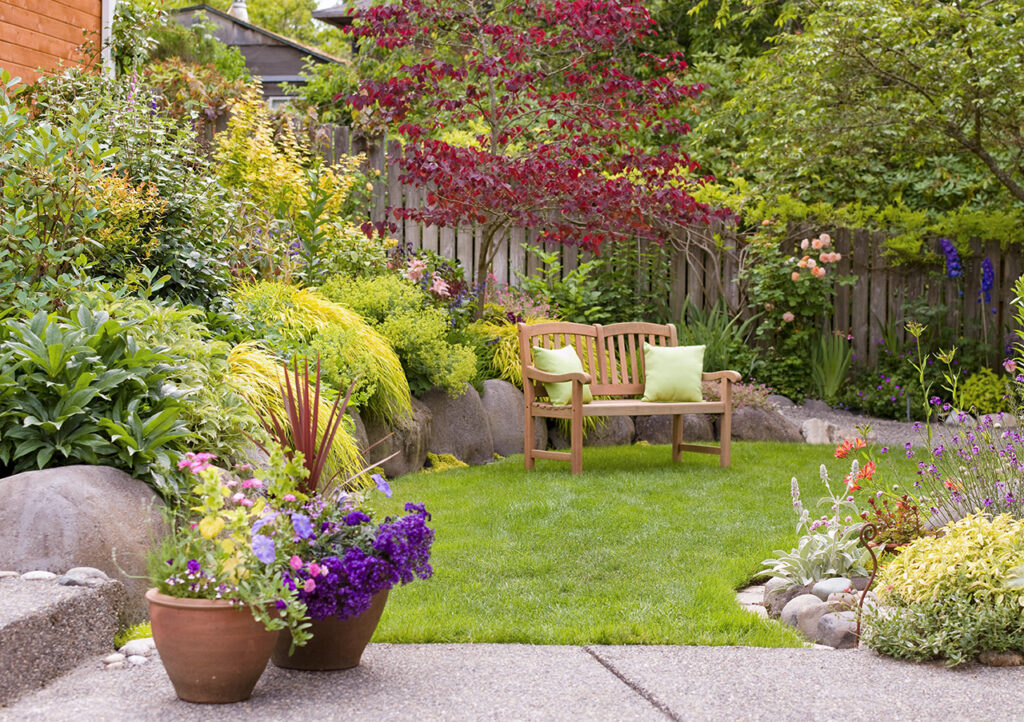 source: static.onecms.io
Pots give any garden a nice touch of color, especially if planted with flowers or plants that flower throughout spring and summer!
We recommend using clay pots as they are cheaper than plastic ones and will not crack when placed outside in the rain or frosty weather conditions, whereas plastic pots might crack if left outside in bad weather conditions.
In Summary
Taking care of the garden is not a simple task; it needs dedication and hard work. Even if you have the most boring garden space in the world, these five clever hacks will transform your garden.
Take the time and effort to implement at least a few of these into your gardening plan for the coming season. The results could be beautiful.