Introduction. 
This Miami underwater sculpture park is all set to launch next year, and tourists to Miami Beach will be going to the seafloor searching for their next sculpture trip. In December 2023, ReefLine, an underwater statue park planned to act as a dynamic artificial reef, will begin its first-ever permanent installation. But by that point, just the first mile will be finished, and the public art initiative will ultimately stretch seven miles long, reflecting the feeling of walking the High Line of Manhattan, albeit with paddle fins.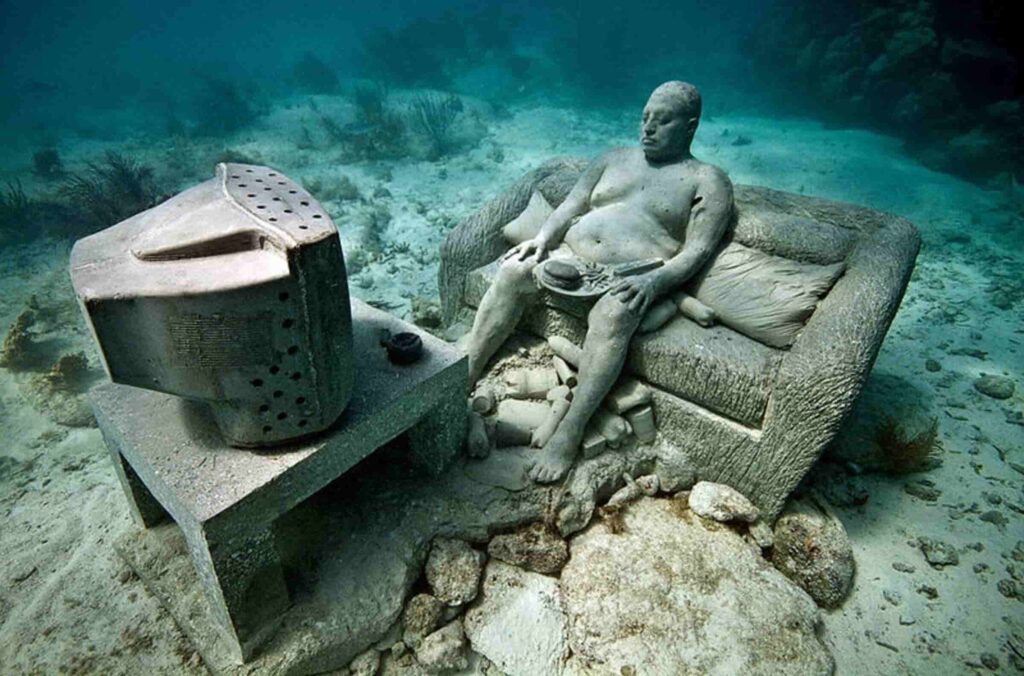 source: pinterest.com
How this concept originated?
The concept came about when Ximena Caminos of the BlueLab Restoration Society, the developer and creative director of the group, discovered that artificial reefs could be installed in the waters of South Beach to help conserve its marine ecosystem. So, he gave a thought that we should build a coral built by artists for the weather. On the other hand, he was always interested in merging art and science to tackle sustainability problems.
Maintenance of marine life. 
The underwater sculpture park will embrace adventurous humans and provide shelter for marine species that will be at risk of dying as the world's most extensive coral reefs begin to die out. According to the US National Oceanic and Atmospheric Association, coral reef habitats foster sustainability, and about a quarter of the ocean's fish rely on them to live. 
South Florida coral has been destroyed by disease and scrubbing at an alarming rate over the years, generally linked to warmer waters. That is not a local epidemic but an international one. Astonishingly, a new report showed that in the last 30 years, the world's most significant coastal marine system, the Great Barrier Reef, has lost 50 percent of its underwater life.
The ReefLine team aims to minimize some of the disruptions to Florida's coasts by providing a temporary habitat for the flourishing of new life. The framework will comprise concrete, modular components, bombarding its width from South Beach to the north with site-specific art exhibitions. It is being built by a group of marine scientists, scientists, and maritime engineers by Shohei Shigematsu of OMA's engineering company.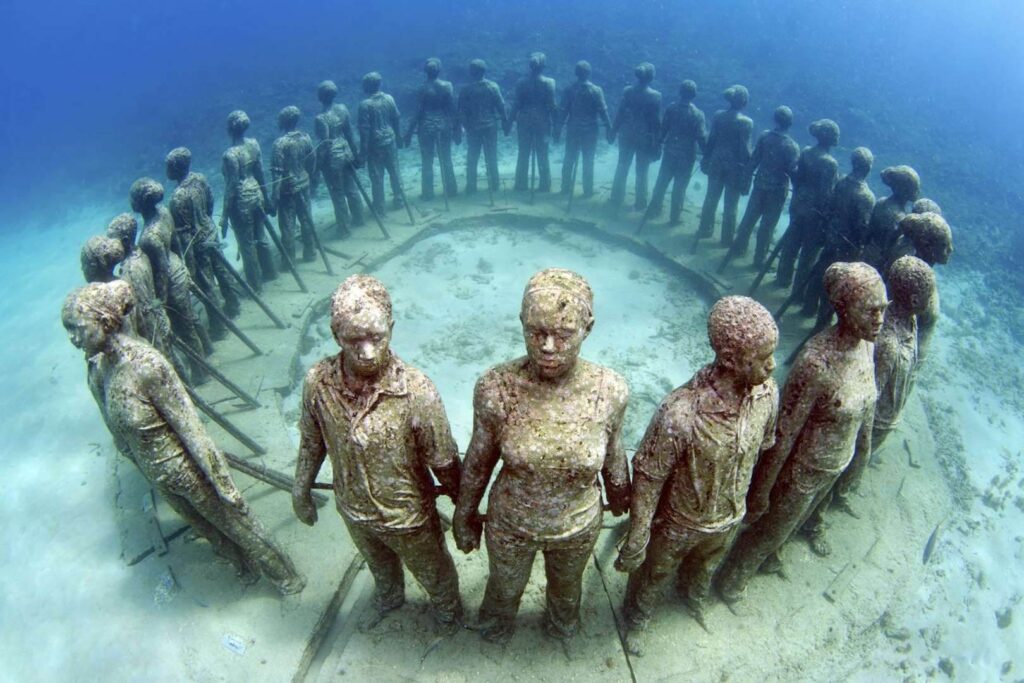 source: Pinterest.com
Currently working on an underwater park. 
'The team must be cross-disciplinary,' Caminos said. "Artists, designers, researchers, social activists and town officials are working together just to construct this aquatic sculpture garden that will shape the artificial island, seeking to promote the regrowth of the area's devastated ecosystem and strengthen ecological sustainability."
The art and architecture worlds have gained interest in the crucial future-facing of marine life in recent times. In 2019, Pantone declared Living Coral its shade of each year, indicating that even as rising temperatures have gradually bleached the reefs white, the vibrant hue vanishes from the coasts of the ocean.
The same year, Jason deCaires Taylor, an environmentalist, and aquatic sculptor, debuted a sensitive public sculpture, "Ocean Siren" off the coast of Queensland, Australia, reflecting light as the ocean's climates water fluctuate. The first piece of art to be featured in Australia's Museum of Underwater Art Townsville was "Ocean Siren" The ReefLine is currently the newest undersea art destination, following MOUA and underwater museums and art galleries in Cancun and Florida.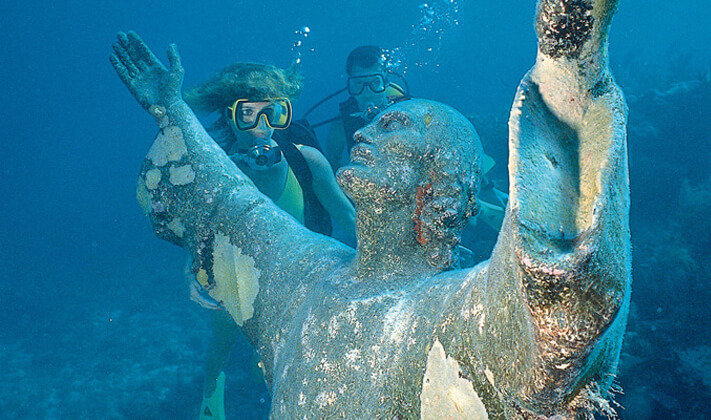 source: pennekamppark.com
Previous works on this reef.
The first designers to showcase their projects along the ReefLine would be Shigematsu, who designs and installations in addition to the park's architecture, and Leandro Erlich, an Argentine visual designer. Erlich will create an aquatic version of a piece premiered during last year's Miami Art Week: massive sand sculpt of a 66-car traffic jam that worsened over time. In the meantime, Shigematsu can build a concrete spiral stair system that offers a thriving marine surface area and a core open field where people can swim in the center of the monumental feat.
Structures by Brazilian artist Ernesto Neto and Argentinean artist Agustina Woodgate will be unveiled during the initiative's next stage. Caminos said that ReefLine aims to collaborate with individuals whose art "corresponds and reacts to the climate and brings awareness about the urgent issues affecting our earth." as with the other designers who will demonstrate on the seafloor.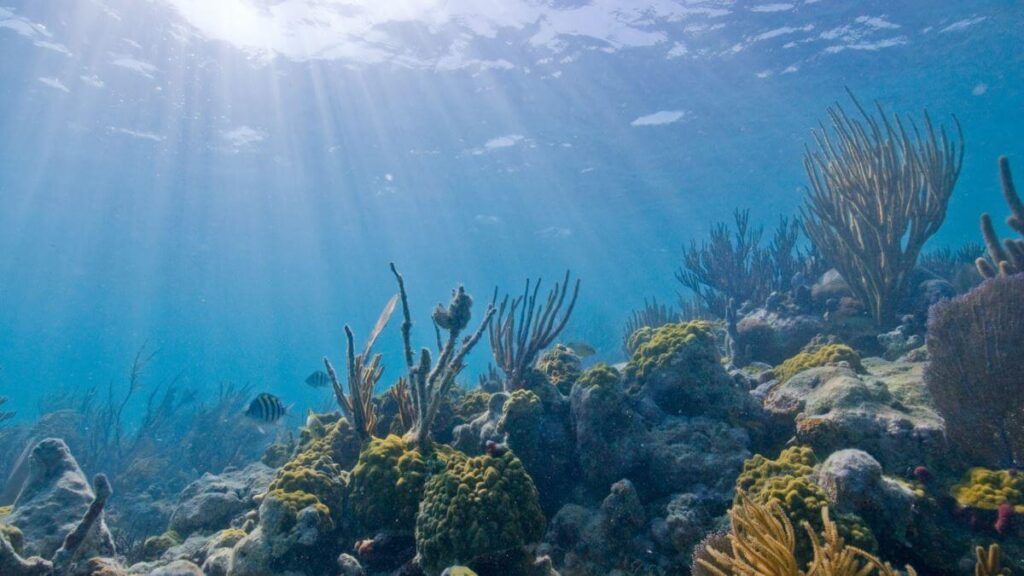 source: pexels.com
Sum up, and she believes that she can find the journey exciting for tourists who float along the ReefLine. She said It was a completely different way of exploring art," "The water may provide a change of mindset and momentum. Architects and designers are quite inspired by those prospects that change perceptions."