The Nanjing international youth cultural center is situated in Hexi new town at Nanjing's new central business district (CBD). This is an innovative project for youth and it includes two towers totaling 100000 m2 and 258500 m2, a 106500 m2 conference center of basement areas.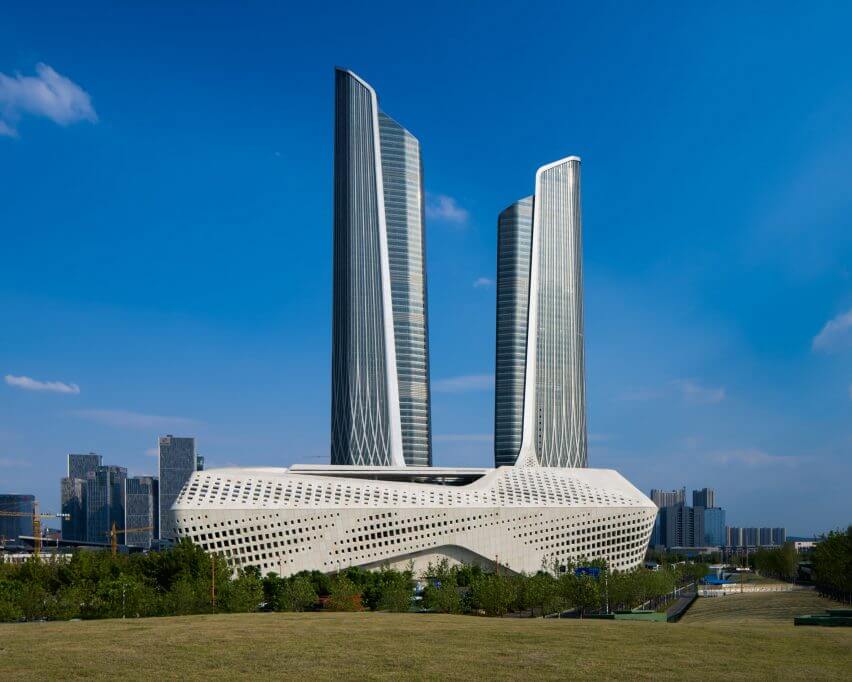 Source: dezeen.com
Source: designbuild-network.com
The construction plan denotes the connectivity and continuity between the urban environments of Hexi new town. This project takes all over the site area of 5.2 hectares with a 465000 square meters construction floor space. Towers are of different heights. There are the taller tower is 315 meters/68 floors high and the shorter tower is 255 meters/59 floors.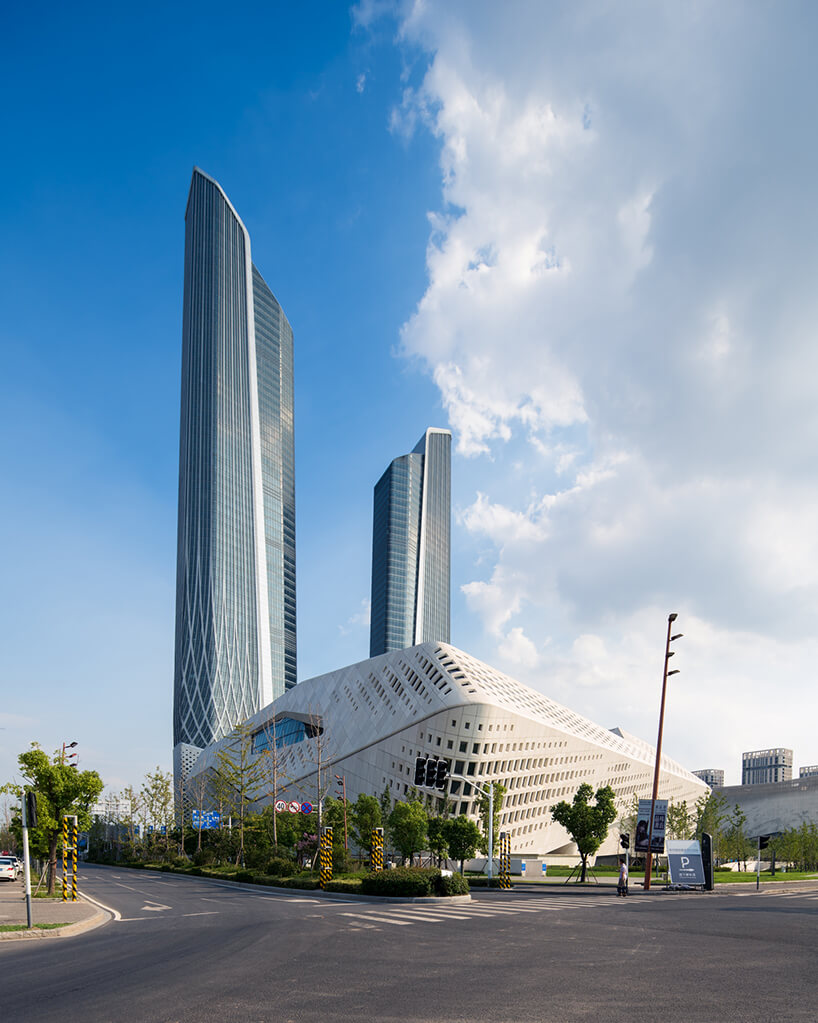 Source: designboom.com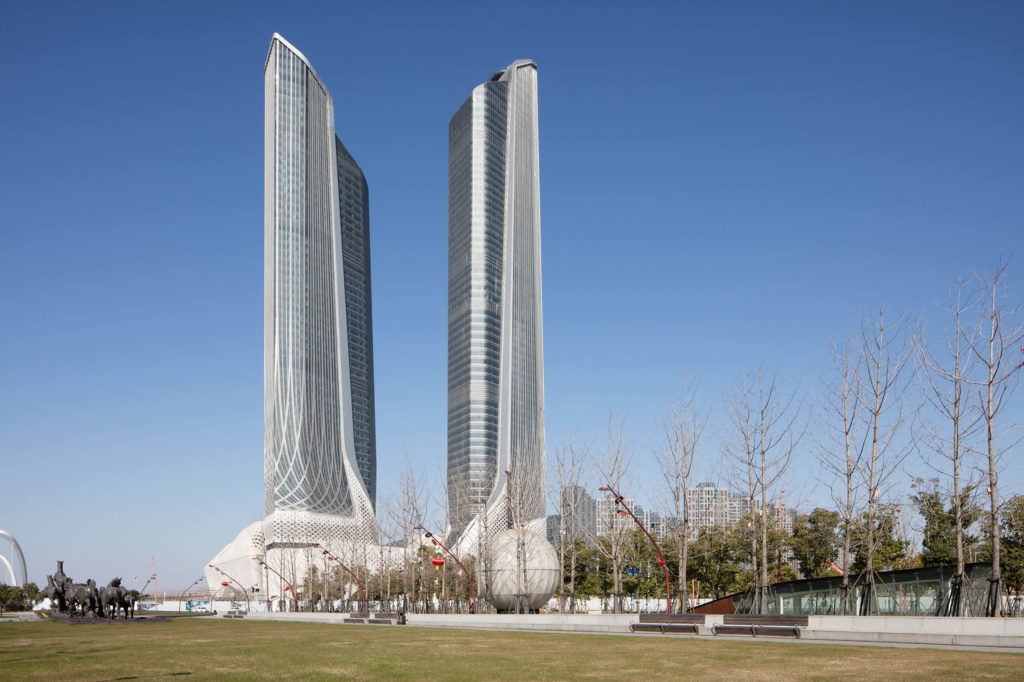 Source: paulo-dos-sousa.com
The cultural center of the houses has a 5 level mixed use podium which is shared by every tower. A central courtyard is surrounded by an auditorium, a conference hall, a guest zone, and a multifunctional hall. These four major program elements of the cultural center are of different independent volumes.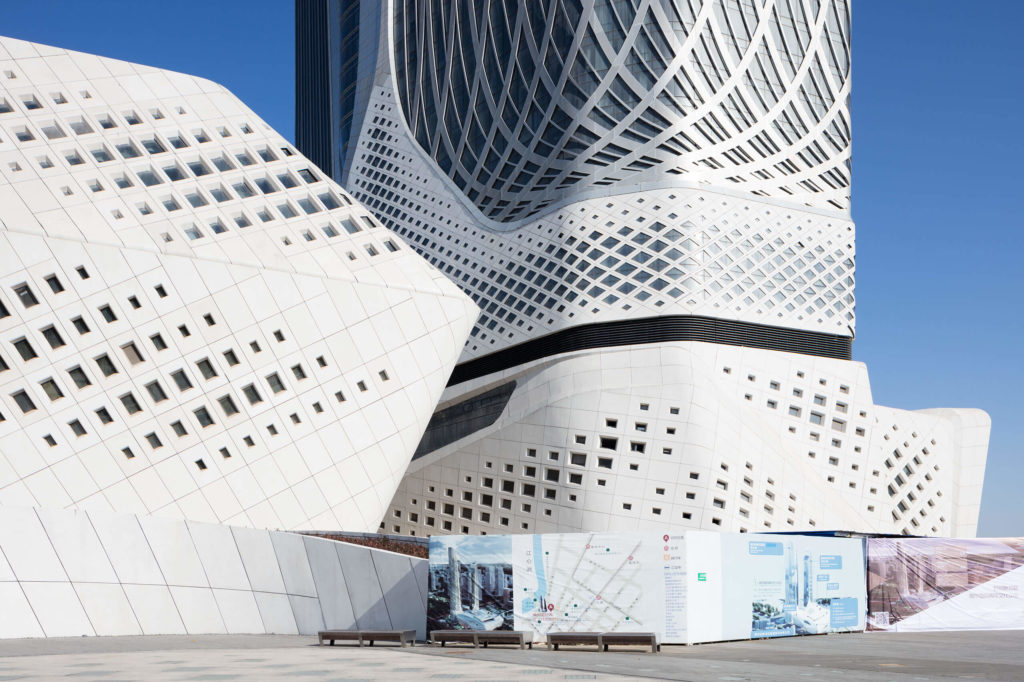 Source: paulo-dos-sousa.com
Source: dezeen.com
The conference hall's capacity of 2100 seats for theatrical and cultural events.  A multi-purpose proscenium stage is there for only the conference purpose. 500 seats are available in the auditorium.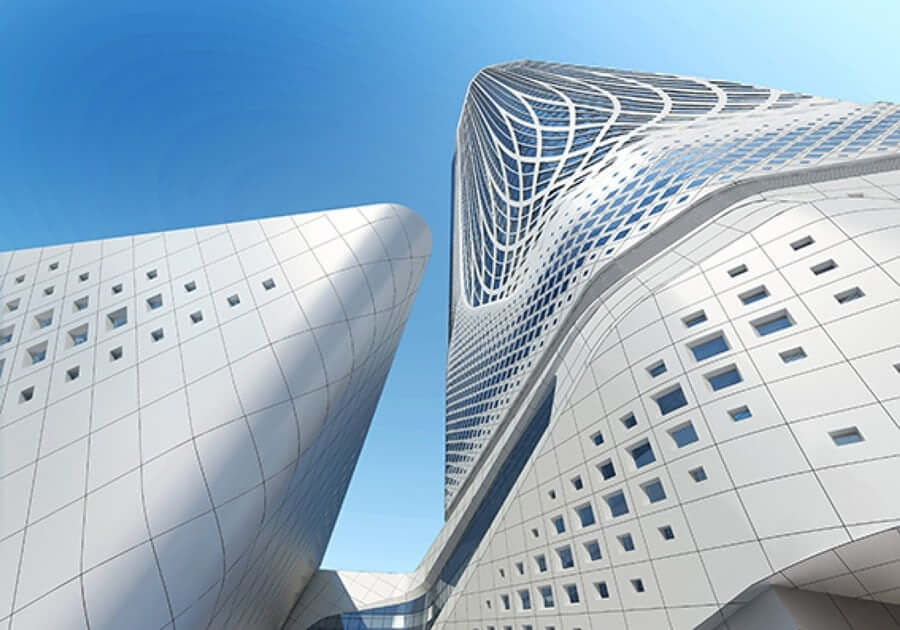 Source: newatlas.com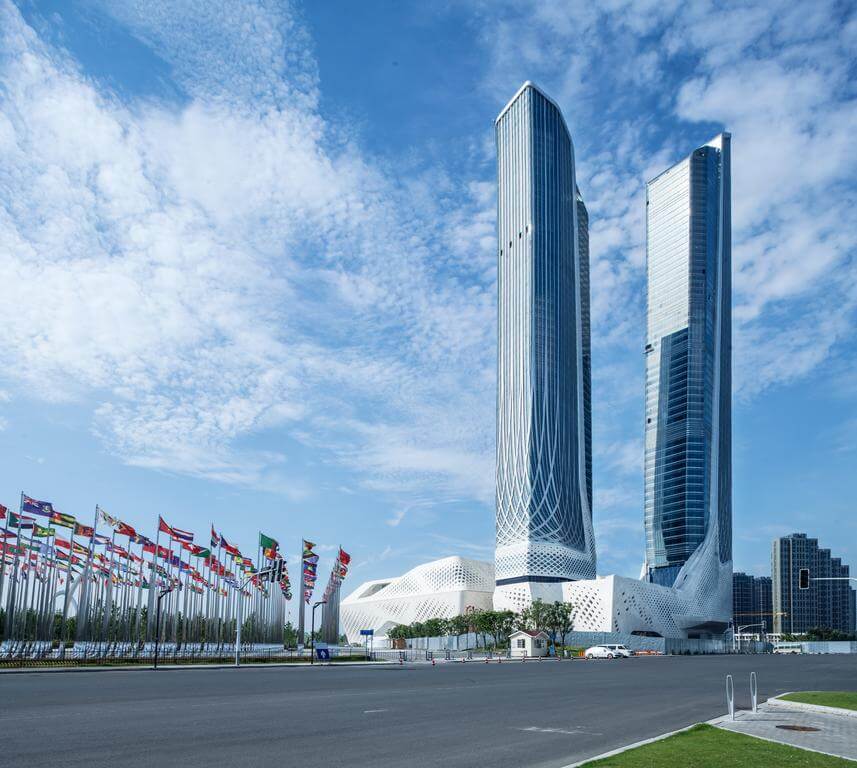 Source: booking.com
A dynamic transition is created by the tower. Horizontal topography of the adjacent river can help for the transition. The glass facade transforms into a grid of rhomboid fiber concrete panels interface between podium and tower.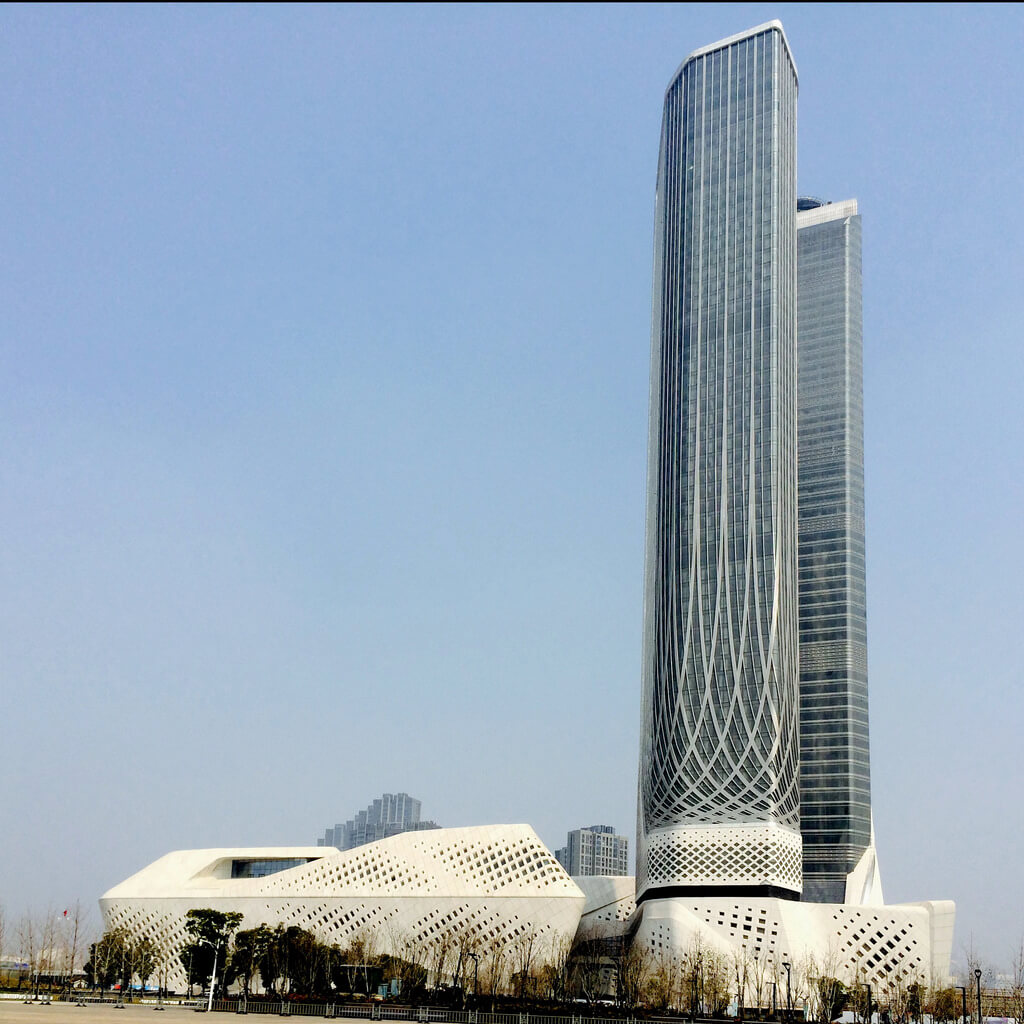 Source: flickr.com
You may also like 15 Most Creative And Famous Art Museums In The World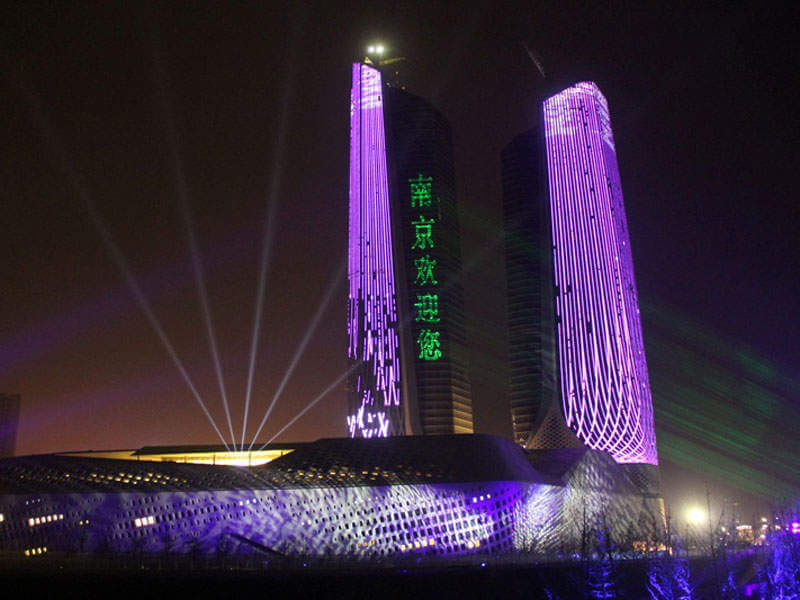 Source: designbuild-network.com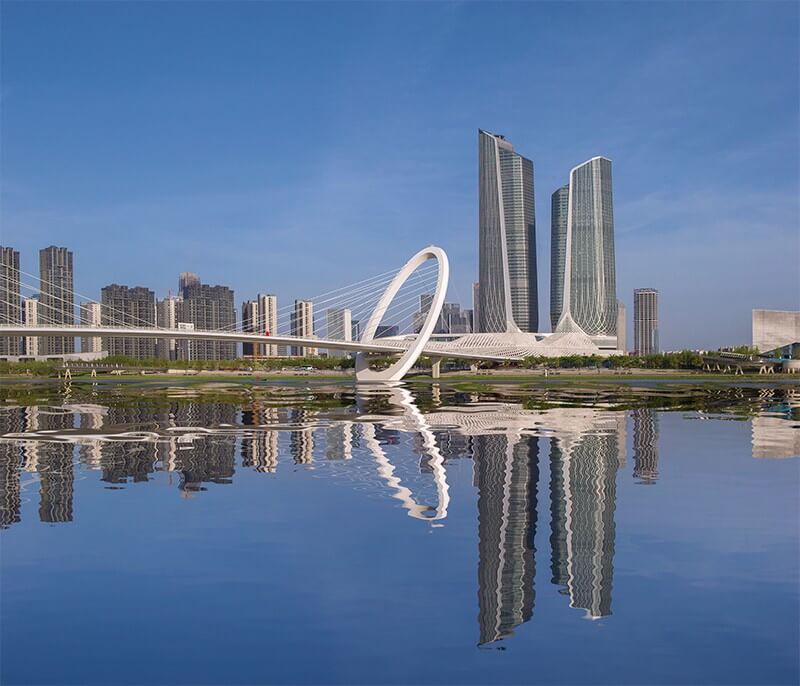 Source: skyscrapercenter.com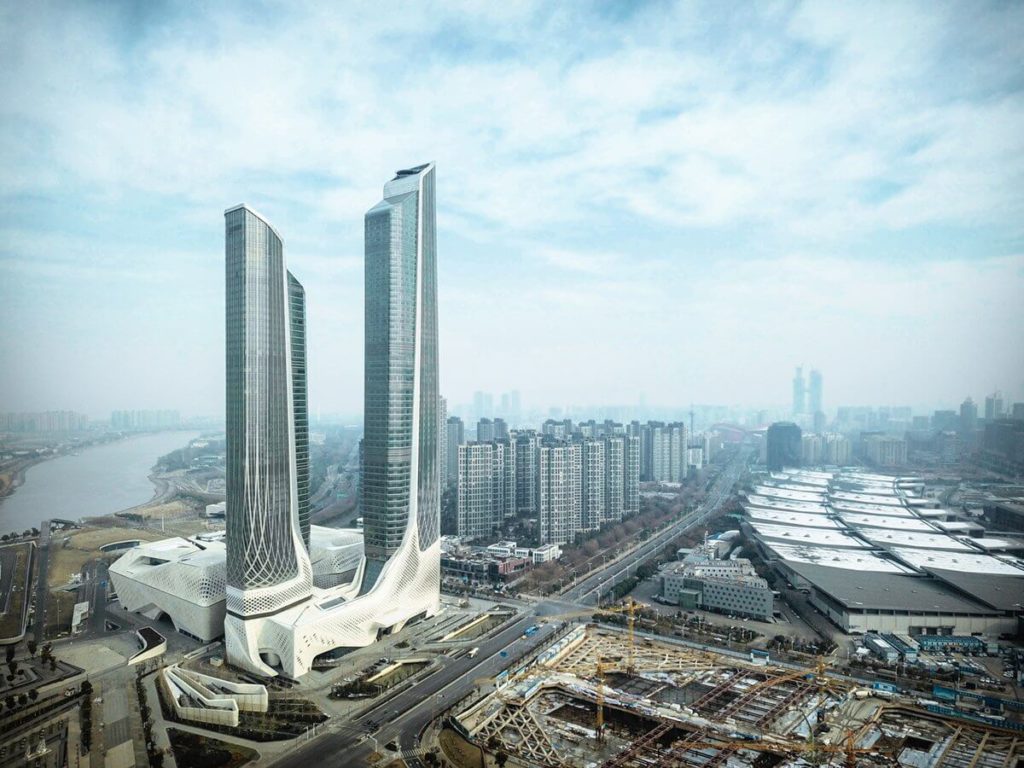 Source: tripadvisor.in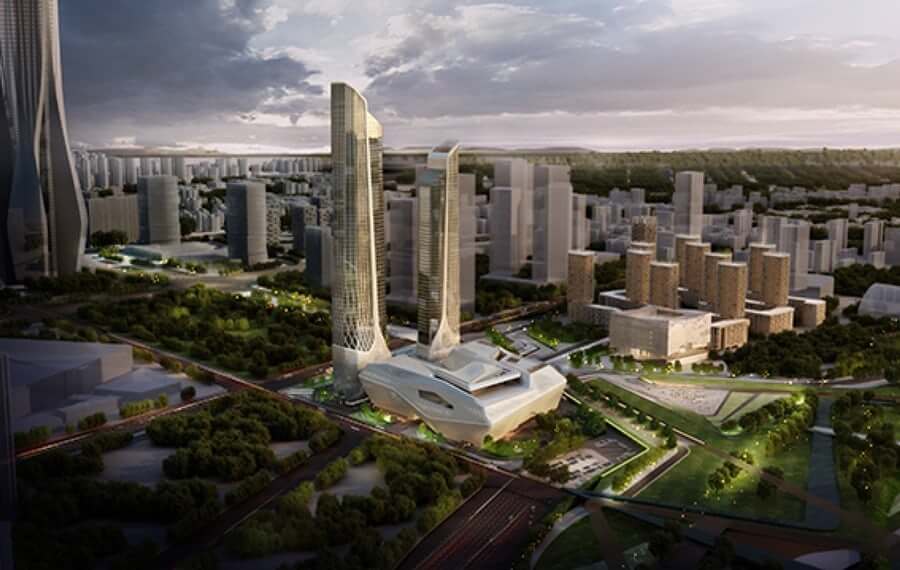 Source: newatlas.com
Starting from the street level of China the buildings are constructed downward and upward direction. For the 2014 Youth Olympic Games, this cultural center was opened. The center tallest tower is known as Jumeirah hotel Nanjing now. It is a renowned luxury hotel brand.

Source: paulo-dos-sousa.com