Whether you have a one-time formal event or a regular professional job, you want to look your best. But throwing your clothes in your at-home washing machine won't get your clothing looking its freshest. 
Laundry services include several options, including couture dry cleaning, pressed laundry, and wash and fold. What's the difference between dry cleaning and pressed laundry?
Keep reading to find out the best option for your garments. 
Pressed Laundry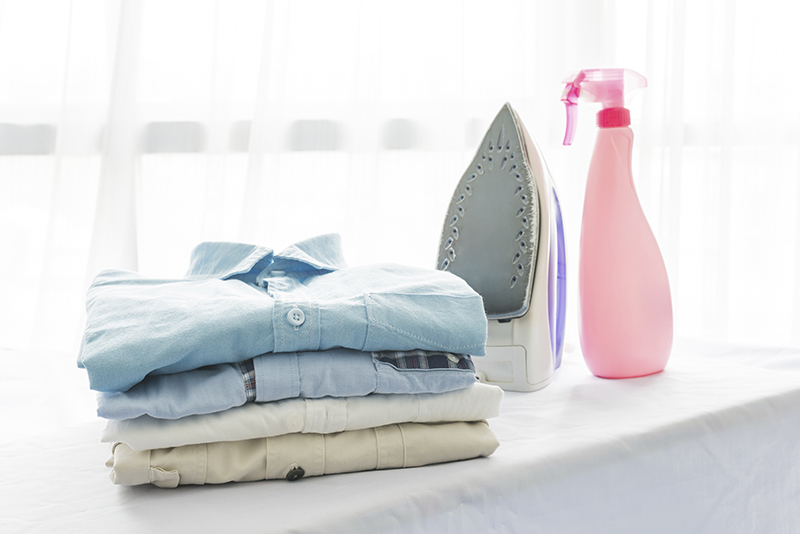 source: pinterest.com
Pressed laundry is washed in commercial-size washers with detergent. It is the ideal process for clothing made from cotton, polyester, and a cotton/poly blend. 
Laundering with detergent is the best method for removing sweat and oil stains, and it's gentle on the fabrics. But some tough stains need to be removed through dry cleaning due to the heat and moisture of the laundry machines spreading the stain. 
Pressing happens once the laundry cycle is complete but before the clothing dries completely. Unlike ironing, pressing uses steam or high pressure to remove the wrinkles from the fabrics. If desired, the laundry can undergo a separate starch cycle before pressing. 
Dry Cleaning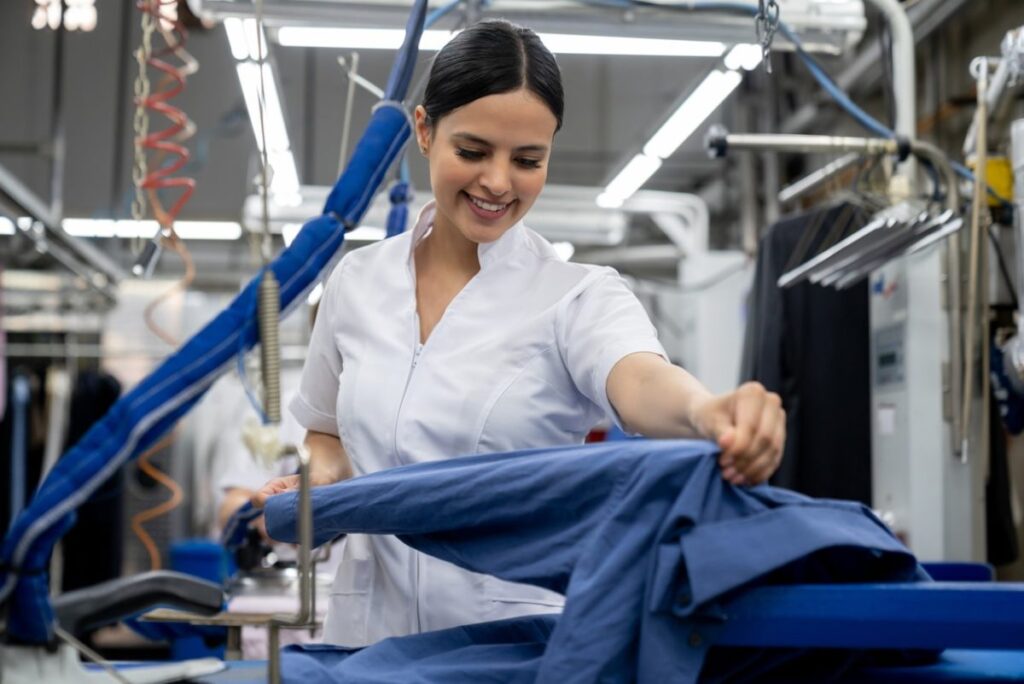 source: pinterest.com
What to do if your clothing has a stain that can't be removed from washing? Dry cleaning is the preferred method for cleaning certain types of fabric that can't be exposed to water. Silk, wool, some polyester, and leather will be damaged when washed in commercial washers with detergent and soap. 
Dry cleaning uses non-water-based solvents to remove stains and clean vulnerable fabrics. The dry-cleaned clothing is then pressed using the same steam/high-pressure method.
Which is Right for My Garments? 
source: pinterest.com
There is a simple way to figure out if your clothes should be dry cleaned or pressed, but it's often something we ignore: the label on the piece of clothing. 
Many people make the mistake of throwing all their clothing into their washers at home without reading the label. The label clearly spells out information about how to wash the item. 
Labels will say things like, "Wash in cold water," or "Dry clean only,"  or simply dub the clothes as "washable."
The labels are the first place laundry services will check before putting your order in the dry cleaning or pressed laundry orders. What if the label has been removed from the clothes? 
Skilled laundry workers have methods to determine which services should be used. In some cases, the type of fabric will dictate if the item should be dry-cleaned or pressed. 
A drop of water can establish if dry cleaning is the correct cleaning process or not. If the fabric absorbs the water, it is likely washable. But dry cleaning is the best option if the water pools up on top of the fabric. 
Incorrectly washing your clothes can lead to shrunken outfits or a larger stain than the fabric originally had. Letting your laundry service know the source of the stain can help them determine which solvent to use to remove it. 
Keep your wardrobe intact and spotless with professional laundry services. Remember – you can never make a second first impression.