People try to make their livings environment-friendly nowadays.  That is why most of us are not in hurry to change our wooden windows to plastic ones.  Moreover, we try to renovate them, consequently prefer repair works to replacement.  To repair a rotted window is a complicated task, but it is much cheaper than total replacement.  In case you are keen in construction works and have years of experience in a similar field you can do the work yourself, but we do recommend to address this issue to Apex Window Werks professionals, since we have all needed skills, experience and equipment.  Repair window frame works may take few days.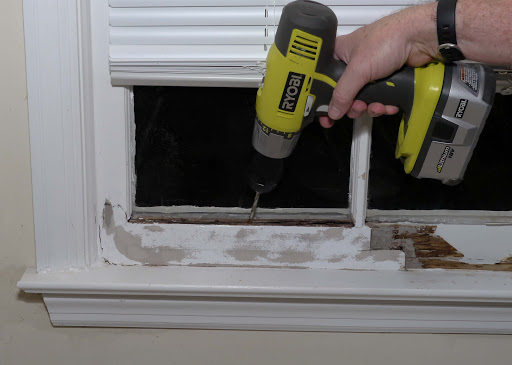 source: selfmadehomes.com
To explain why repair works is the best solution, let us review advantages of wooden window frames:
natural material and aesthetic view;
wood does not stop air circulation in the house;
have high heat saving abilities;
have long lasting life if kept in good order.
How to replace rotted wood around window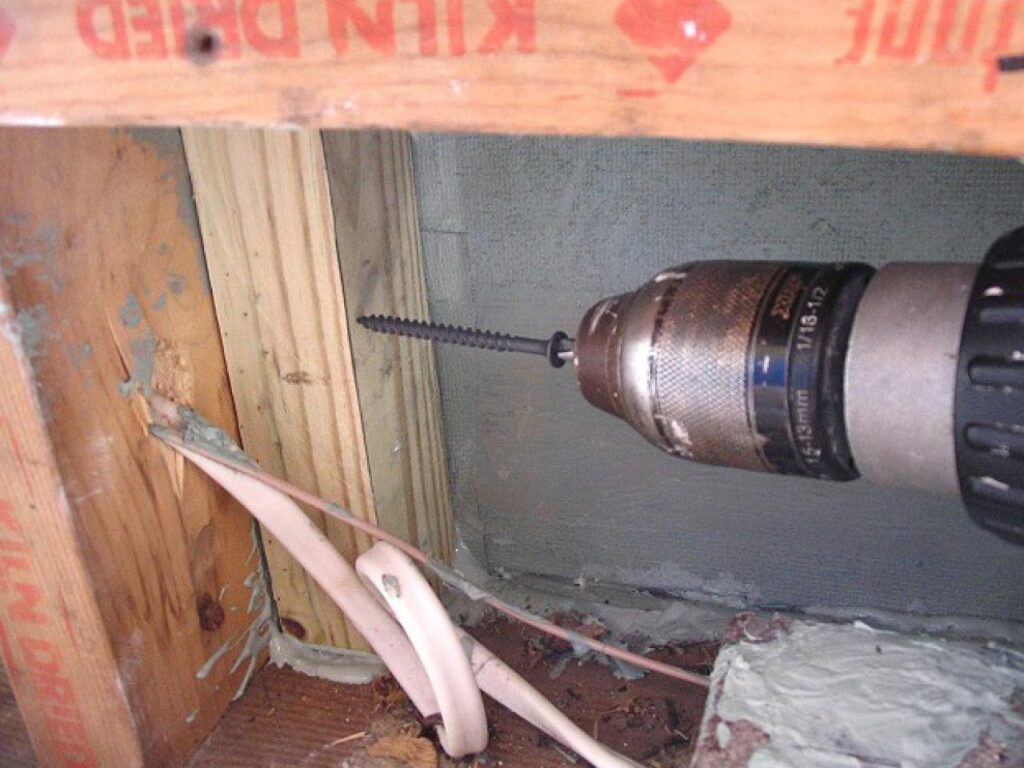 source: diynetwork.com
Before the start of any works, we should estimate the condition of our windows and look at:
Presence of spots and fungus – both are the results of insects living in the wood;
Cracks and holes, that could have appeared because of insects or excessive moisture;
Presence of hidden defects and empties. These are revealed with the help of slight beating on the surface of the wood by screwdriver or other alike equipment.
Start of rotting process. The wood starts to rot because of extra moisture, the content of which can be measured by a special device "moisture meter".  If the permitted indices are exceeded than the wood should be thoroughly dried.
If above points are the description of what you see at your window frame, it is up to our customer to decide on whether to do repair of the frame or its replacement.  Our skillful technicians recommend to decrease the costs and do the qualified repair.
Frame renovation works should be done in following order:
Clean dirt, dust and mold;
Apply treatment procedures to holes and empties;
Cover with varnish or other protective liquids.
How to repair rotted window frame interior
source: thisoldhouse.com
The frame should be removed carefully not to damage its hermetic abilities.  Firstly, we will need to clean it from old paint and varnish.  This can be done by either of three methods:  mechanical, thermal and chemical.
Mechanical removal of old coatings is carried out by grinding wood surface with thin sand paper or grinder.  Thermal removal is the process of deleting an old layer of paint by using a special "burner" device.  Burnt varnish can be easily removed with putty knife.  Chemical method is removal of old layers by special chemical liquids.  It should be once applied and left for several minutes, then safely removed with the help of putty knife and thin sand paper
Covering the empties, rot and fungus removal
After an old coating has been removed it is time to work out cracks, empties and holes.  Even small holes in the window frame are a sign that something is wrong. The most possible reason is that the wooden material was attacked by pests. Over time, rotten fragments will become soft and may fall off and the wind will start to blow through these holes.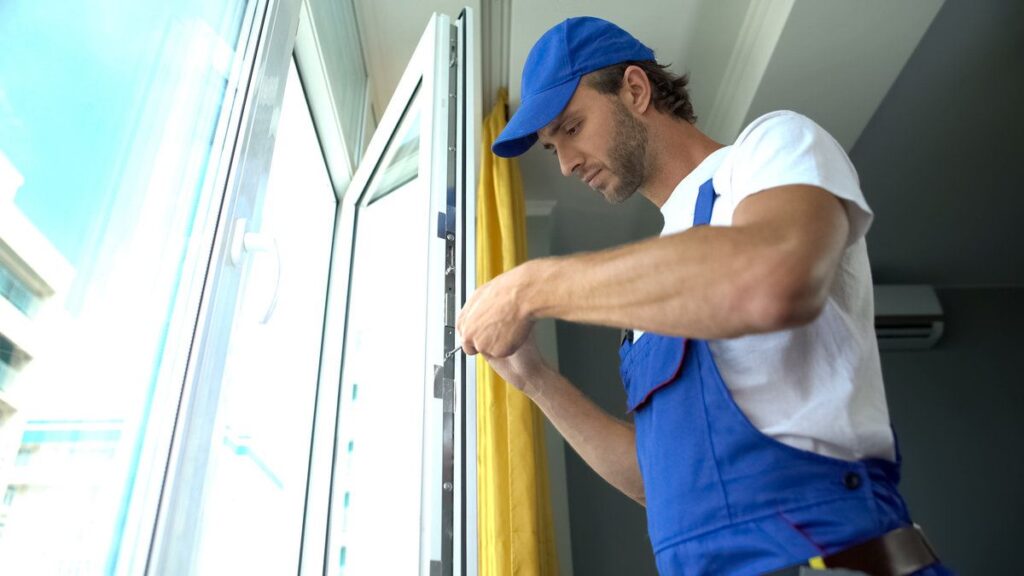 source: fixr.com
Rotten wood and fungus are most widely met in the bottom part of the frame – the place where excessive moisture is gathered after the hard rains and snowfalls.  If not seen at a first sight, then check their presence with the help of screwdriver, by giving slight blows on the surface of the frame.  Mild and questionable places should be thoroughly cleaned.  Wood hardener liquid should be than applied by brush and after it got dried, the wood putty should be put on such places.  Edges should be cleaned with sand paper.
The next step is to cover the wood with impregnating material, which will permit the same rot and fungus problems appear in future and let the wood "breathe".  Paint should be applied as the closing step of wood frame renovation.  And finally, our skillful technicians will safely put the unit back.
Apex Window Werks professionals believe that any wood construction, no matter how complex the work is, can and must be renovated.  If you have these magnificent wooden windows and already have to know how to repair rotted window frame give us a short call or leave a message today and we will get back to you very shortly.  Remember, for the sake of your budget and time trust us, Apex Window Werks professionals, to do a work for you.