The layout of the kitchen may seem simple, but it is not. Comfort in this room depends on how well the furniture and appliances are arranged. For example, if you place kitchen items in a random order in a small room, then later you will always have to stumble around the corners of furniture. Or, if you try to correctly place furniture in a large kitchen, there may be too much free space in which it will be difficult to find something.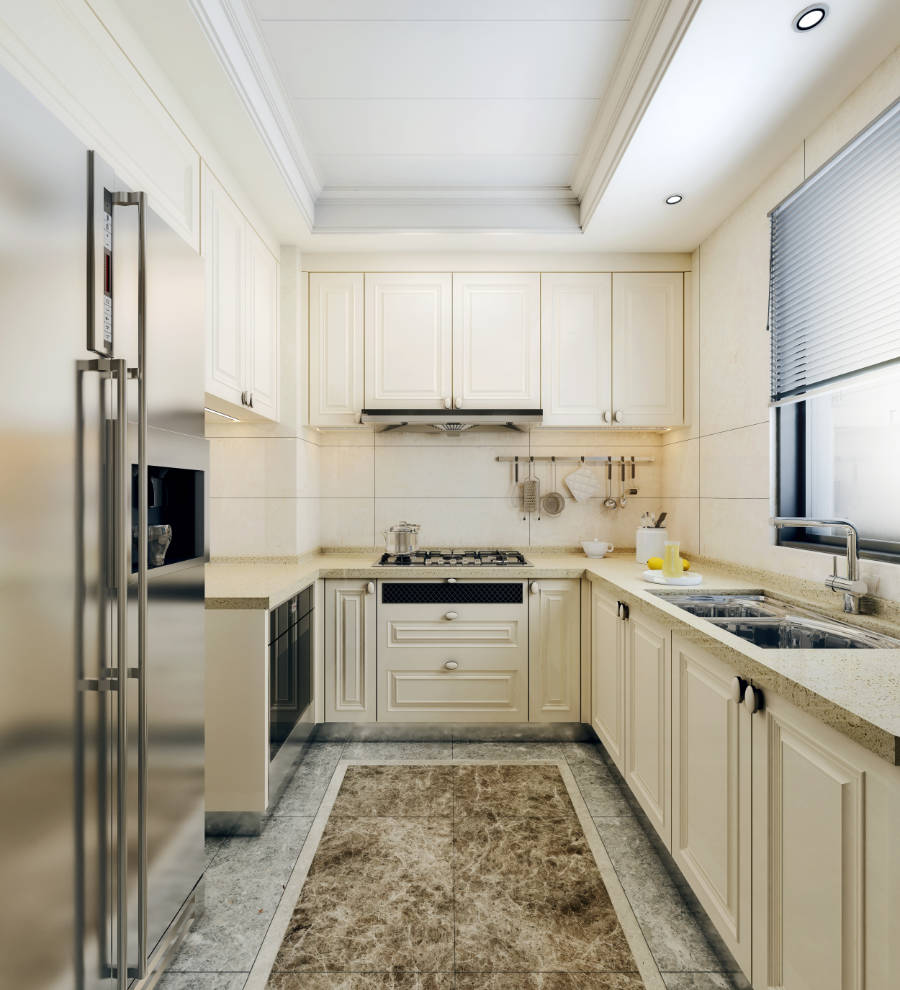 source: meredithcorp.io
Using white in the interior The white shade will be ideal if you need to design a small kitchen, because it has the property of light reflection. This makes the space bigger by visually sliding the walls. It is believed that the surfaces of white color are less practical, but this is a misconception. If you look at such interiors, their appearance is much tidier than the ones made with colorful ones.
Spacious interior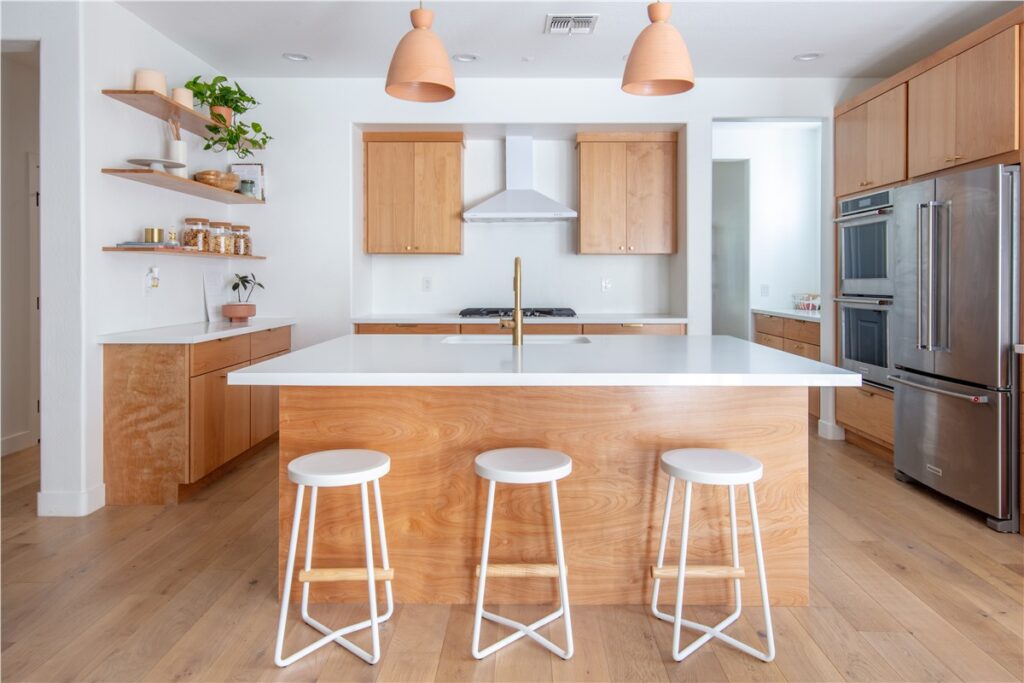 source: fullmeasurell.ccom
Often carry out the combination of a small interior with the living room, but a small area can be made more spacious. In this case, Palm Beach Gardens Kitchen Remodeling suggests to observe some general rules:
use only light, neutral tones;
space can be pulled out by playing with light and vertical objects;
add contrasts, for example, to make something bright so that it stands out on the general monotone tone.
However, light shades may not always be a good option. This is due to the fact that they get dirty quickly. Therefore, when choosing light furniture or finishing materials, you should make sure that they are easy to clean.
Choosing the headset and the right furniture for your kitchen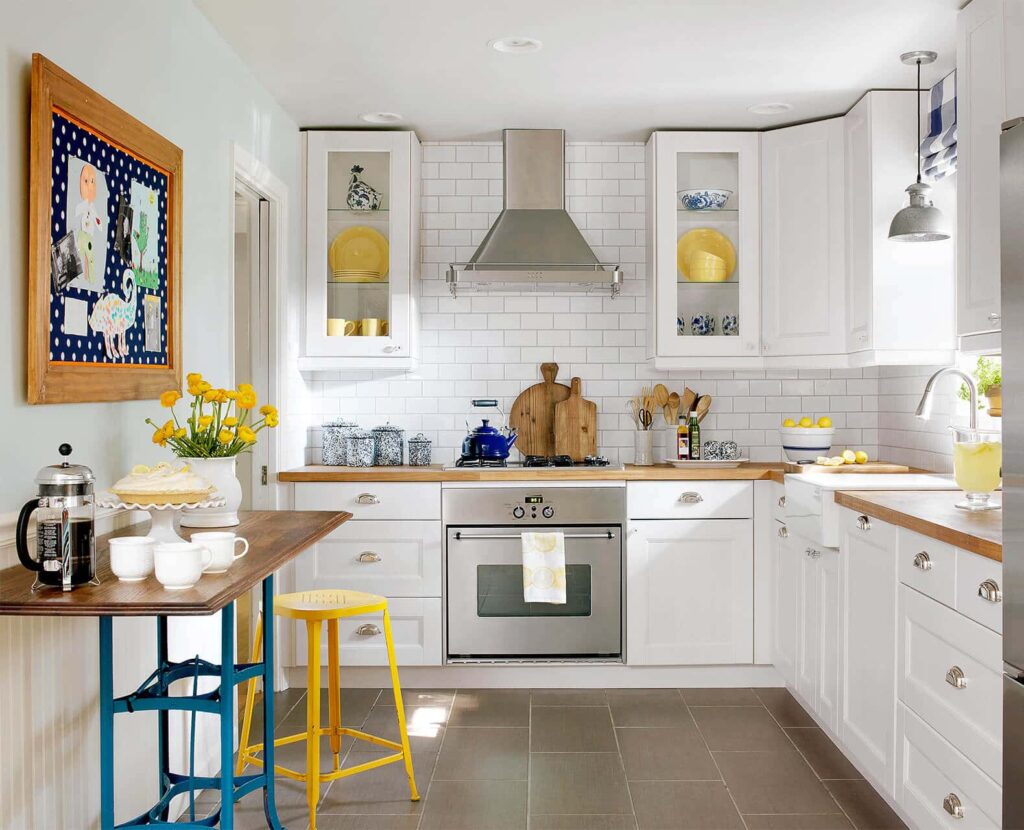 source: bhg.com
If the kitchen is small, it is more reasonable to order furniture. This is necessary to involve every corner of the small space. To increase the working surface, you can make a window sill extension of it. For a long time, the classic line is located in a row objects: stove, sink and fridge. It is important not to interrupt the worktop, so you can use the workspace with maximum functionality.
If you buy furniture with sliding doors, there will be no cluttering of free space during their opening. If you consider the pencil cabinets, they seem to be suitable for a small room to use the vertical area, but on the other hand they must be in one place, which is not always desirable.
The dining area will be decorated with a folding tabletop, which can be attached to the free space of the wall. When using a stationary kitchen table is better to choose a triangular, round or oval shape, the best option is to install a table-transformer.
As for chairs, you should give preference to stools that take up less free space, especially if you buy models that can be placed on top of each other. You can look at a miniature corner or a corner sofa, which has a small size.