Would you like to have a scented oil diffuser for your home? This can be the perfect addition to a living room or even an at-home office. There are a variety of benefits you may be able to enjoy by using natural essential oils. This includes reducing stress, as well as improving your sleep.
Of course, before you can enjoy the benefits of a scented oil diffuser, you need to know how to work it properly. So, let's go through the different steps you should take to get started with your diffuser.
Choose Your Scented Oil Diffuser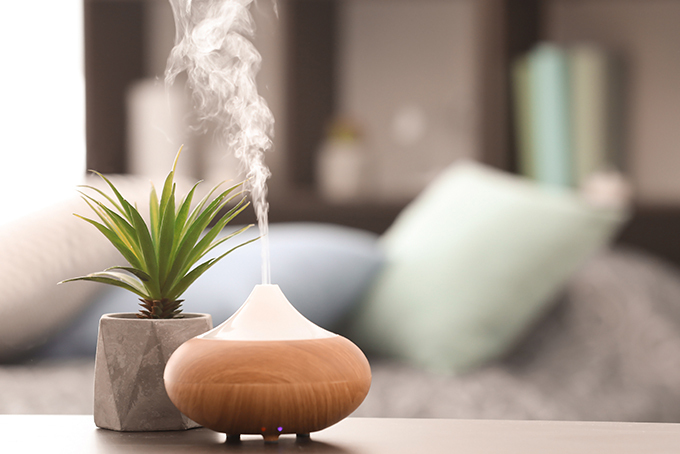 source: hiconsumption.com
If you have not already chosen an scented oil diffuser, this is going to be what you have to do. There is a type for every price point, with a variety of different settings, as well as sizes of water tanks. So, shop around and see what diffusers you like the look of. For some help choosing a diffuser and scented oils, read this guide. This can be a good starting point and make sure that you do not waste your money on the wrong things. You want to make sure that you benefit from aromatherapy. 
Fill the Water Tank
The first step is simple. You are going to want to lay out your diffuser in the room you want to use it. Then, just fill up the water tank. Preferably, this should be done with distilled water. The reason for this is that it is supposed to be free from contaminants. This is going to mean that your diffuser lasts longer, as well as avoid these contaminants being diffused into the room. There is often a water line on the tank so that you know where to fill it up to. Be careful so that you do not go over this line. 
Add the Scented Oil
source: hearstapps.com
The next step is going to be adding your scented oil. Hopefully, you have taken the time to choose the right one for you. In particular, natural essential oils are where the potential health benefits are. For example, lavender is often linked to better relaxation and a good night's rest. Alternatively, peppermint is said to help give you an energy boost and improve the way you feel for the day ahead.
Thus, choose the essential oil and add a few drops. You may want to use this sparingly to begin with. This way, you can make sure that you have a good reaction to the oil and that you like it. Later on, you can then have fun experimenting with different oils and see what you like best.
Choose Your Settings
Do not forget that you want to choose all of the settings for your diffuser before you turn it on. This includes how long you are going to run it. Often, it will be the case of selecting the right button. But, make sure that you read the instruction manual first as some diffusers will be different to others. Again, if you are new to diffusing oils, you may want to try the shortest setting to behind with.
Turn It On
source: thewirecutter.com
The last thing you have to do is turn it on. Again, there is often a simple switch for this. Then, you can sit back and enjoy the benefits. Some oil diffusers will also have other features you can enjoy. This can include LED Lights. If you are in doubt about any of the features, everything should be contained within the instruction manual for the diffuser. Note that the diffuser may not start straight away. It can take a moment for the water to heat up and for the steam to start diffusing.
After use, it is best to pour out the water that is left from the tank. This can help it to stay as clean as possible for the next time you want to use it.
Clean Your Scented Oil Diffuser Regularly
Do not forget that you need to clean your aromatherapy diffuser regularly. This is important to ensure no mould or mildew builds up on the device. It is recommended that you clean it around once a week. Thankfully, this process is easy and it will not take long.
To clean the diffuser, all you have to do is make sure that the water tank is empty. So, ensure there is no water left there by pouring it out. Then, you want to use a soft cloth or cotton pad to clean the water tank.