Keeping your kitchen organized may be difficult, regardless of its size. There are many obstacles to overcome when attempting to maintain your kitchen's cleanliness while simultaneously ensuring that everything you need is still accessible, like traversing small cabinets, narrow drawers, or an overall lack of storage space. Your kitchen has a lot of storage space because it contains small appliances, food and pantry items, utensils, cookware, and crockery.
Does your kitchen have roomy base cabinets? Install tier-style kitchen cabinet drawers to take full use of the height of these cabinets and prevent wasting storage space. This not only enables you to store more products in one cabinet, but it also speeds up the process of finding kitchen cookware because you can slide out the drawers! Kitchen organization in a small space is challenging but you can use your creativity to utilize maximum space with minimum effort.
Check out our collection of creative kitchen organizing ideas if you're seeking for clever and effective methods to keep your necessities.
1. Use Organizers Of Different Shapes and Sizes
source: thespruce.com
Dish racks, stacking shelves, and tiered organizers can be added even if your kitchen cabinets already have shelves to further maximize storage space. To make the most of your limited storage space, use this kitchen organization tip to fit a variety of sized dishes and glasses in your kitchen cabinet.
2. Spice Storage In Tiny Glass Jars
A spice rack is a groundbreaking item that you have undoubtedly heard of. Be open to it. It's easy to become overwhelmed and perplexed when it comes to kitchen storage because there are so many tiny canisters like cinnamon, oregano, and cumin. The only way to ensure pandemonium is to just stack them in a cabinet with no apparent order. The spice rack is the solution. Spices can be transferred to standardized jars and given printed labels if you're incredibly careful. Depending on how frequently you find yourself using these flavorings.
3. Place the Kitchen Appliances on The Kitchen Island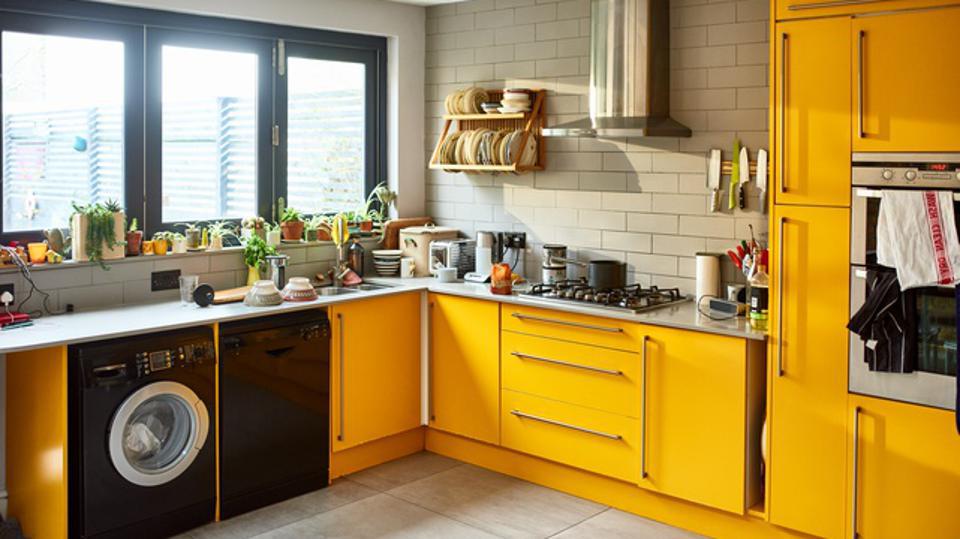 source: forbes.com
It can be a significant space saver to incorporate equipment onto a kitchen island, such as a microwave, wine refrigerator, or dishwasher. especially if you don't have much counter space elsewhere. To establish a location where you may socialize while doing dishes, you can even build a sink.
4. Ditch The Counter Top And Use The Bowls In the Drawers
Fill a deep drawer with detachable containers. You won't ever have to give up valuable counter space to a fruit or vegetable bowl again if you use them to sort produce that doesn't need to be refrigerated. Some items always stay on the countertop unnecessarily. These items can find a place in the drawers. Different types of drawer organizers are useful to sort them effectively.
5. Pull-out Pantry For Maximizing the space Utilization
Pantry Organization is a tedious yet interesting job. Any homemaker can enjoy this process with her style of organizing it. Keeping your kitchen organized using pullout cabinets is cunning. They provide you quick access to what is concealed in the back and allow you to reach stuff from both sides. Some areas in the kitchen have narrow spaces. You can utilize that space using this type of pullout pantry. 
6. Customizable Kitchen Drawer Organizers And Dividers
source: houselogic.com
You may always create a holder for your cooking utensils using wooden dividers rather than purchasing one that could not properly fit your drawer. To ensure that the pieces you cut are the proper size, make sure to measure accurately. By the time you're done, you'll have specialized storage that fits your utensils and enables you to utilize every square inch of your drawer. Kitchen Drawer Organizer is a tool to keep all kitchen accessories and utensils in one place and easy to find. Purchase one that suits the size of your kitchen drawers and functionality.
7. Use Shelf Organizer To Utilize Vertical Space Of Shelf
Utilize the vertical space inside your cabinet effectively with the aid of this elevated cabinet organizer shelf. This can support a few dishes, jars, or cans because it is made of recycled plastic and metal. You can slide more items underneath to give the impression that your cupboard is larger if you keep those items high.
8. Install Pot Rack In Your Walls
When you have pots and pans that won't fit in your oven or drawers, pot racks are a perfect solution. They can be hidden but still easily accessible by using racks to put them in a vacant spot on your wall or within your pantry.
9. Use Adjustable Refrigerator Storage Containers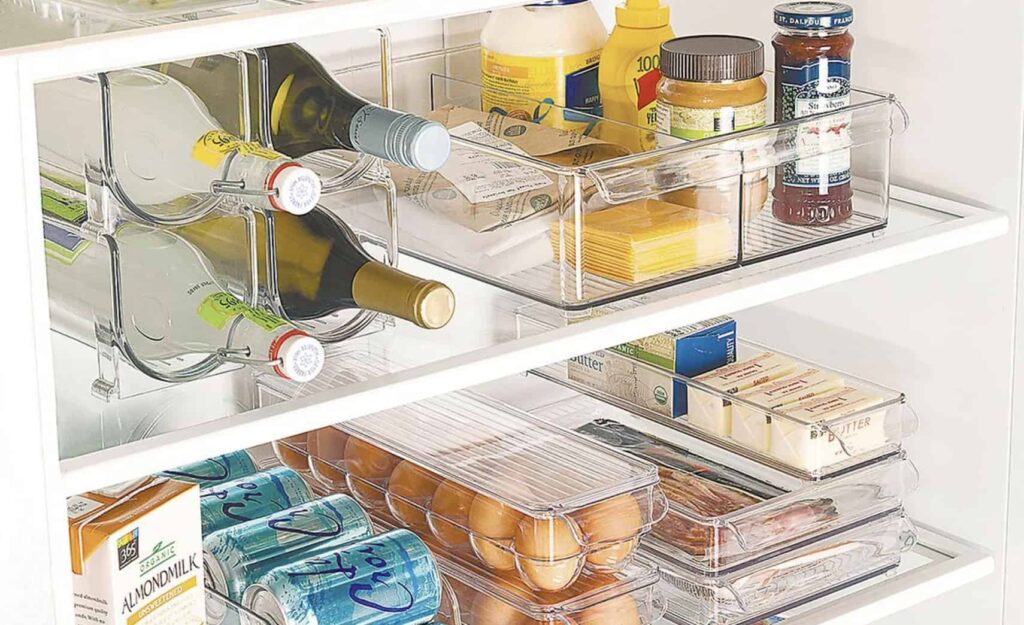 source: pinterest.com
The interior of the refrigerator is a fantastic spot to declutter in the kitchen. Eggs, fruits, and vegetables fit snugly inside this drawer rack, which comes in four distinct colors. To store some packaged food or tiny boxes of goods, you might even use it inside the freezer. It slides on and off easily because it is made of plastic.
10. Keep A Separate Drawer For Snacks
Making a snack drawer that is accessible by all members of the household is a great kitchen storage concept for families. Kids can now get the snacks they need without having to search through the kitchen pantry or reach up to high cupboards by putting them in a drawer where they can easily access them. To keep chips, crackers, and other snack foods organized, just place a few containers, baskets, or dividers in a drawer.
11. Blind Cabinets Must have Pull-out Feature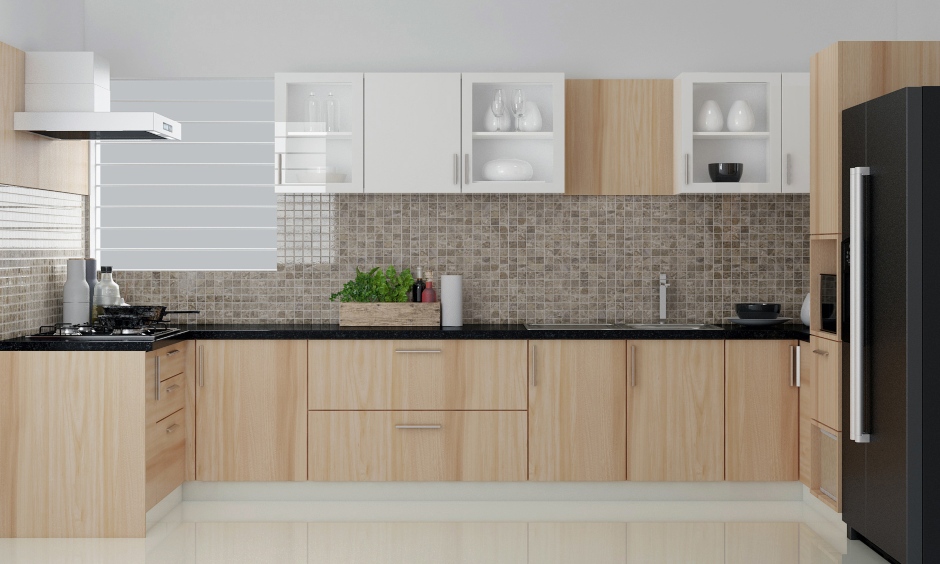 source: pinterest.com
It is challenging to store cookware, small kitchen appliances, and other goods in corner cabinets or blind cabinets because they are deeper than most kitchen cabinets. They frequently have awkward angles. Installing tiered shelving that can be taken out of the cabinet completely or spun inside it is one approach to get around the inconvenience of these cabinets. 
Finding what you need quickly becomes simpler with this kitchen organization technique. Based on the style of your cabinet, you can install any type of blind cabinet idea, whether you want a half-moon Lazy Susan, sliding drawers, or swing-out baskets.
12. Under The Sink Organization
Cleaning supplies, sponges, garbage bags, and other non-food things are perfect for keeping in the storage space under your kitchen sink. Keep this area clutter-free by installing pullout drawers, tiered storage containers, or hanging racks where you can arrange items together. Even extra kitchen towels and grocery bags can be kept in sliding storage drawers underneath the sink.
Final Thoughts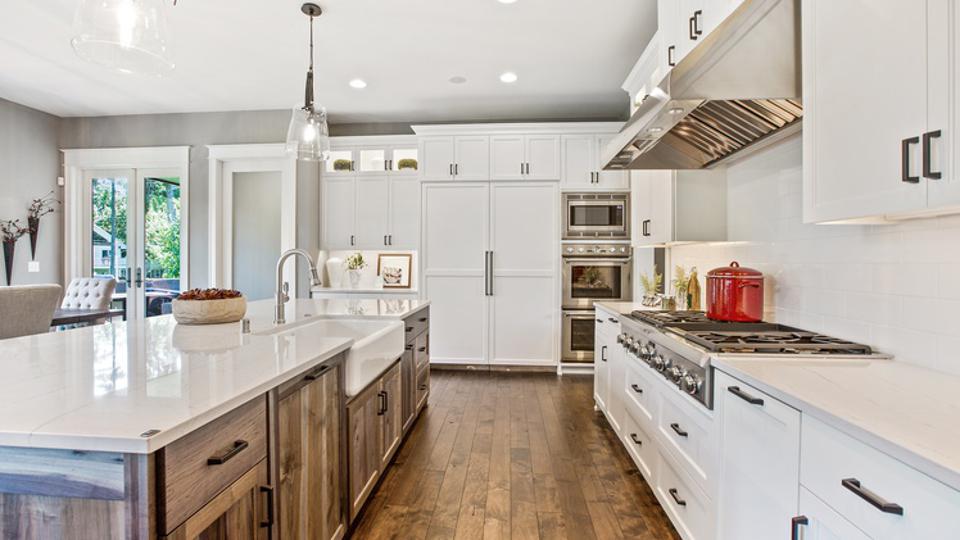 source: pinterest.com
Kitchen Organizers are in demand due to the shortage of space in the urban lifestyle. Every urban home is seeking some space-saving ideas for kitchen storage.  It has plenty of stuff to store and utilize on daily basis. You can ensure that the things you need are always readily accessible. Thanks to these innovative products which are helpful to put the stuff in proper space.  Drawer organizers make cooking simple and easy to access tools.
In addition to being practical, many of them are also fashionable and affordable. Several of the products listed here cost a few bucks so you can reorganize your entire room without having to worry about going over budget. Make use of it to have a small yet functional kitchen.