The thought of building your own house can be very exciting. You constantly imagine getting the work started, finishing, and eventually moving in. It's an amazing feeling to mention the least.
But before you start making preparations and contacting the contractors, here are a few things you should know.  
Have a budget before you start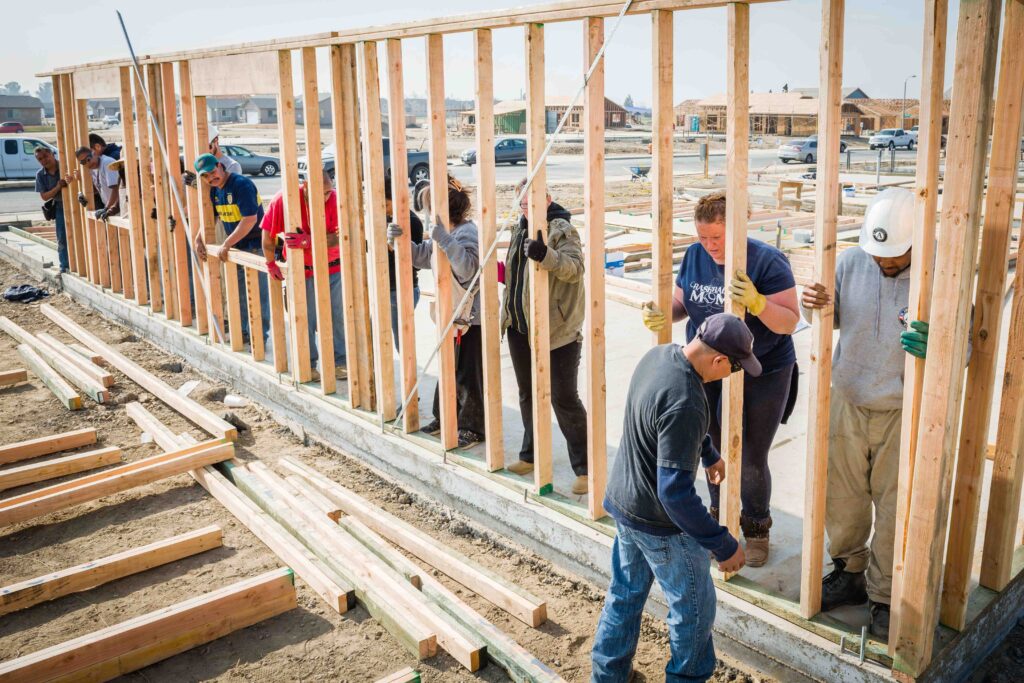 source: pinterest.com
The most common reason why people get stuck when building their houses is that they never made a proper budget for their funding. Budgeting helps you to keep a tab on your expenses and know when you are allocated too much to a particular item. No doubt, your budget cannot be 100% accurate, more of your pricing is subject to inflation so you may find that you spend more than you planned. However, you will be able to make up for these excesses if proper budgeting is done beforehand. 
Get the best site for your building 
This could arguably go as the first on the list. But whatever it may be, it sure makes the list. When choosing land to build your house, ensure that the site meets your requirement. Examine the environment, proximity of the site to town, availability of water, and safety of the area. Before building, ensure you conduct a soil test to determine if the soil on the site is suitable for the kind of house you want to build. Soil testing is very important and can save you a lot of trouble in the future. Also, ensure the site fits your budget. Avoid spending too much on purchasing the land, if it is way above your budget you can always look elsewhere.
Get your design ready
Before you start building, have a design of what you want. This will guide you in choosing the right site for your building and know who the best contractor is for the job. A contractor who has worked on a similar job will most likely be the best man to hire. And when you have a design you want, hire an architect to do the planning.
Your contractors should be worth the risk
source: pinterest.com
Before hiring contractors for your building, it is important that you conduct enough inquiries about them. Go through their online pages and check reviews from previous clients. Ask for pictures of their previous jobs and if you can, go inspect the work yourself. Building requires a lot of funding and time so you have to be sure you are getting value for your money and effort. If you can, ask previous clients about their work experience with the contractors before you hire. Also, revise the payment agreement. Avoid paying contractors in full before the work is done, except you can trust such workers.  If you do not know how to choose the right contractor for your building ask for recommendations from friends or family members, or you can check the internet for a list of the top-rated building contractors in your location. And that leads us to the next.
Quality materials give the best
Having the best constructor without using the right building materials may not only be a waste of time and resources, but it can also be dangerous. No doubt, getting the right materials may be a bit of a hassle but if you have hired a good contractor you should not have a hard time getting the materials. And if you do not want to rely on the suggestions of your contractor, which is the best option, you can just look up some of these building materials online and know which is preferable.
You will need the storage, plan for it 
Ensure to include enough space for storage in your building plan. This may not be the topmost priority or may not even get your attention at all, but trust me, you will need the space more badly than you imagine. When moving into your new house, you will find that not everything can go into the kitchen, dining, or sitting room immediately after you arrive. Some will need to be kept in the storage room before you can figure out what to do with them. Even if all furniture and appliances are bought new for the house, some things will still have to go into the storage room. So when planning the building structure tell the architect to give space for the storage room.
It's not too early to find the furniture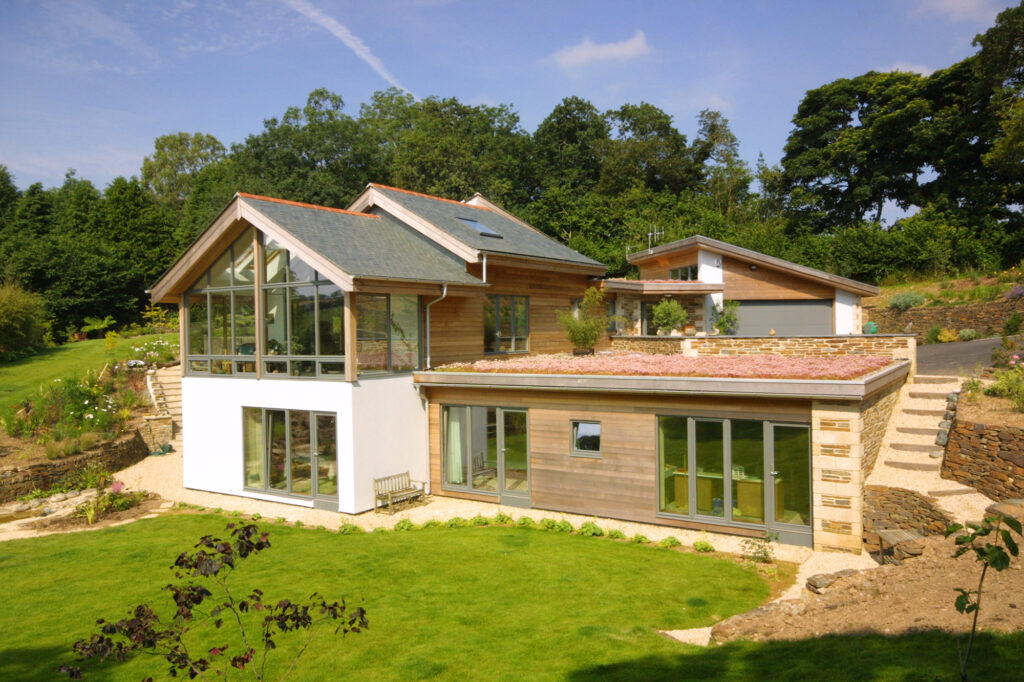 source: pinterest.com
Some leave this part for later, but if you can do it now why leave it for later? You can have your ideal kind of furniture in mind already and even make an extra effort to check it up online or in a furniture shop. If you are moving into an apartment you bought, it's preferable to pay for this furniture once you find the right one. But since you're still at the building stage of the house, this can hold off for now. The reason is that you may eventually have a change of mind on the kind of furniture you want, and if you have already paid, returning them may be a little difficult. While choosing furniture for your house as a couple, consider kids, if you don't already have them. 
Finish before moving in
Once you have the building erected, roof, window, and doors installed you could feel tempted to move in, but it's best you wait till the house is completed. Get everything ready before bringing in your belongings.
It is a stressful process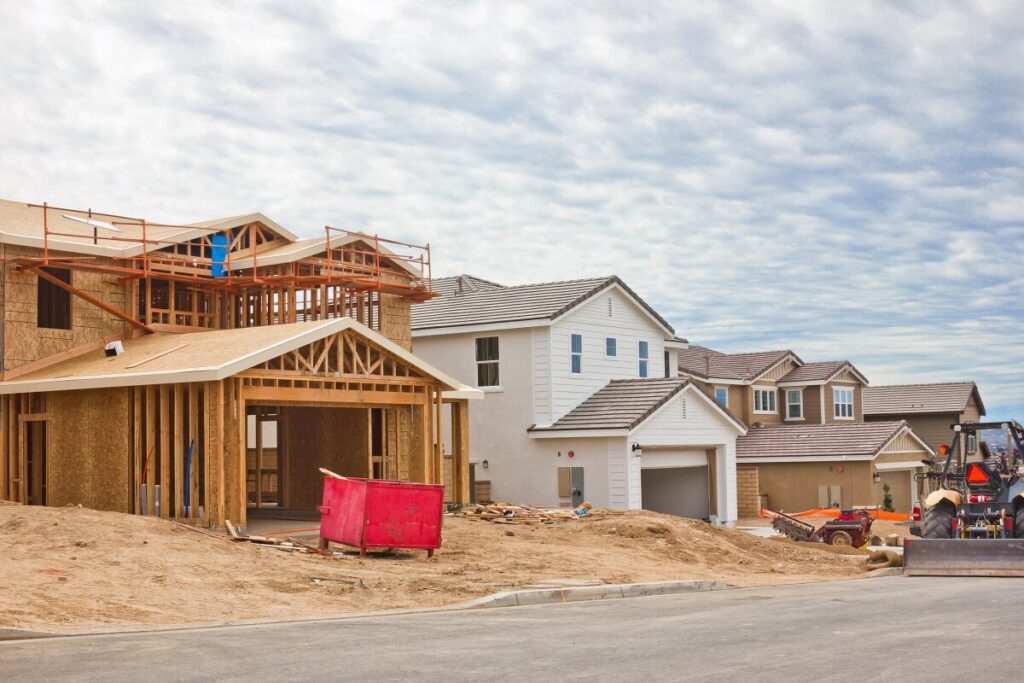 source: pinterest.com
Needless to say that building your house is not a walk in the park. It is a very stressful process that will take a lot of your time. So it is important that you take each step one at a time and be patient through it. A lot of things may not go as you have planned, and that is okay. All you need to do is restrategize and find a better way to solve the problem. 
Obtain all documents and approval 
If you need to obtain approval before building, then ensure you do so. Make sure you have every document to prove your ownership of the land on which you will build the house, and ensure that all workers on the site are licensed.