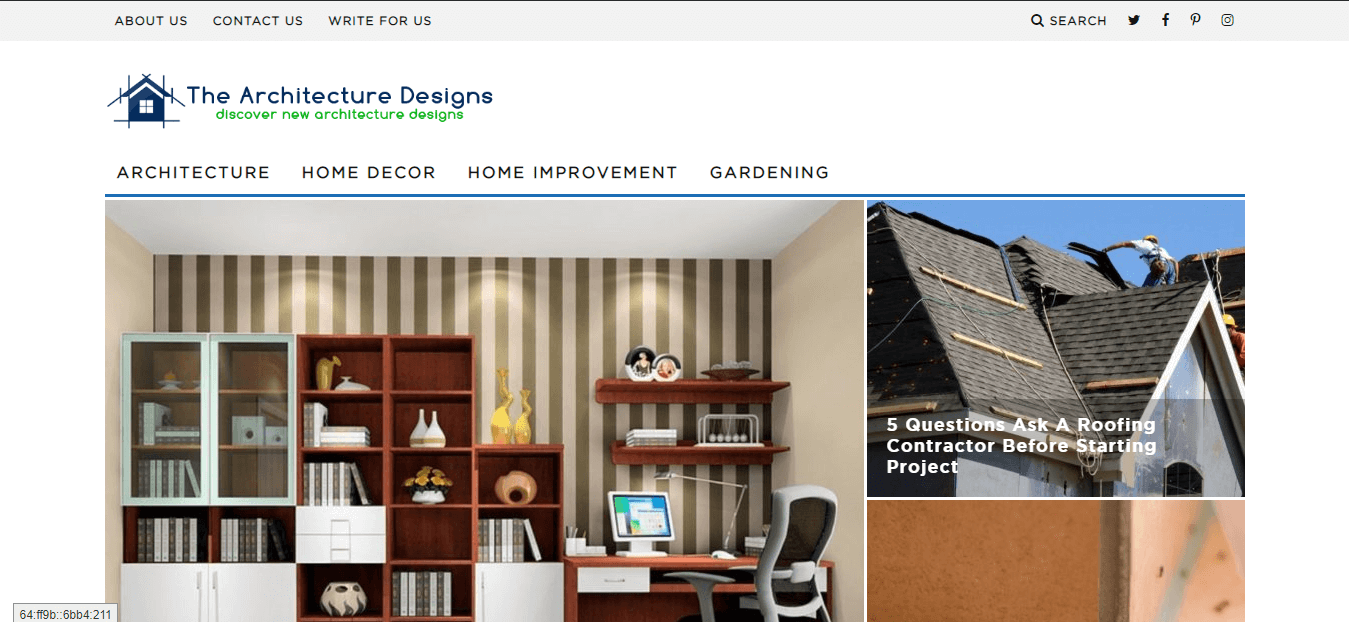 The Architecture Design has been making waves in the Designing and Decoration Industry lately, through their original and creative way of using different themes in both Architectural Design and Decoration.
2. Present Architecture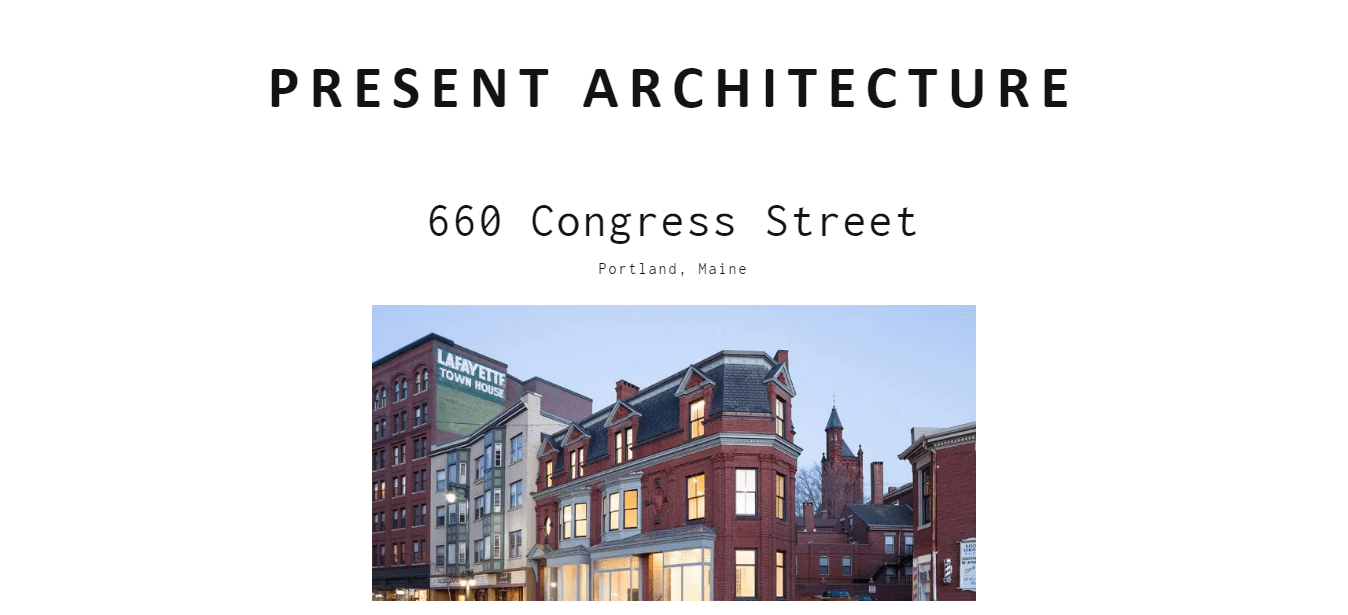 Present Architecture is a pretty interesting Architecture website. If you want to know about the latest greenhouse designs, or a triple layered roof design, you should check out their ideas.
3. Archdaily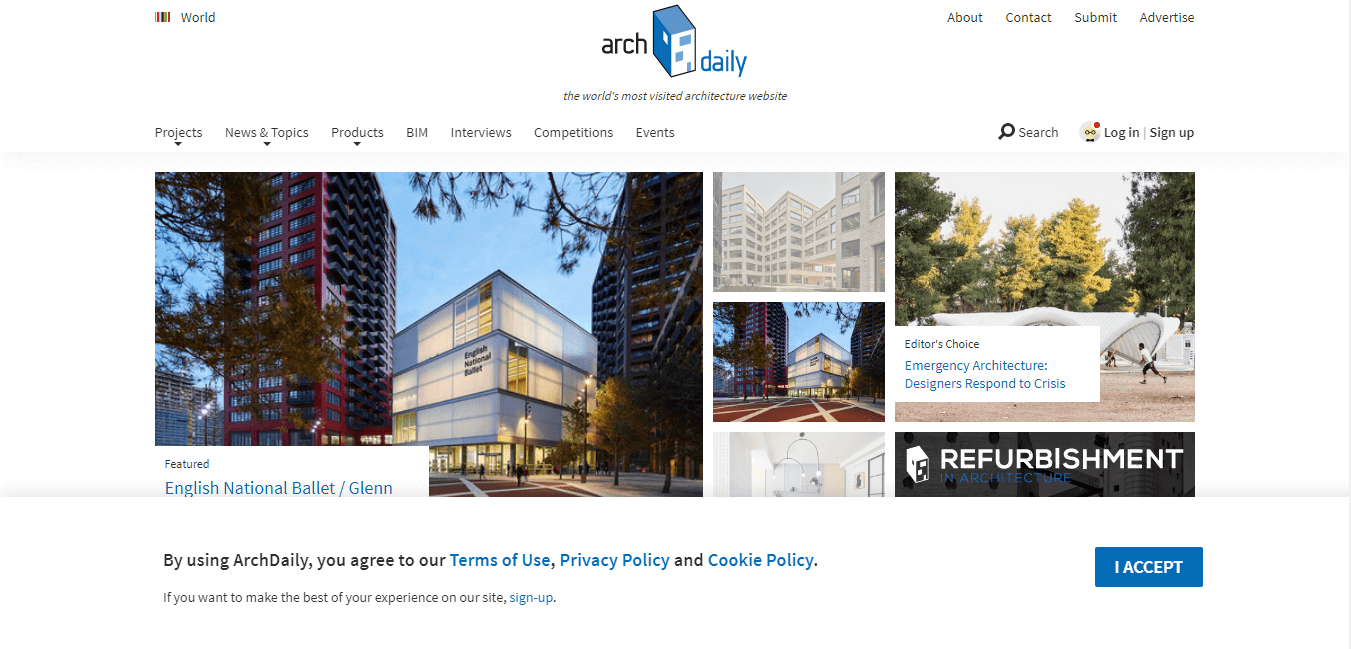 ArchDaily brings a slew of new ideas to a field overridden with traditionalists: when it comes to getting inspiration for your own projects, ArchDaily is the best site for you.
Life of an Architect is a take-it-easy blog that features a lot of posts about the projects Architect Bob Borson deals with, while also containing some of his own musings.
Alex Hogrefe maintains the Visualizing Architecture blog, where he posts his own illustrations. They're often based on a number of topics, but mainly feature different mood themes on Architectural Design.
6. Dezeen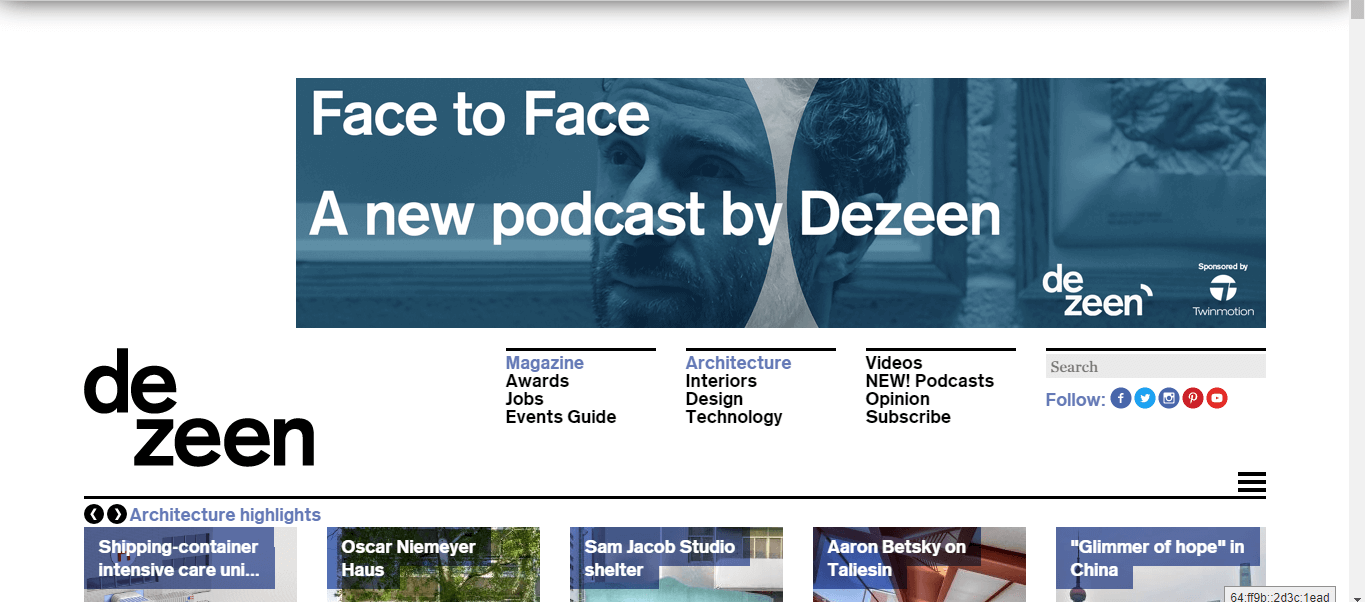 One of the best things about Dezeen is the fact that this blog features posts that link Architectural Design to a lot of themes, such as cooking and different cultures.
7. SantaCruzArchitect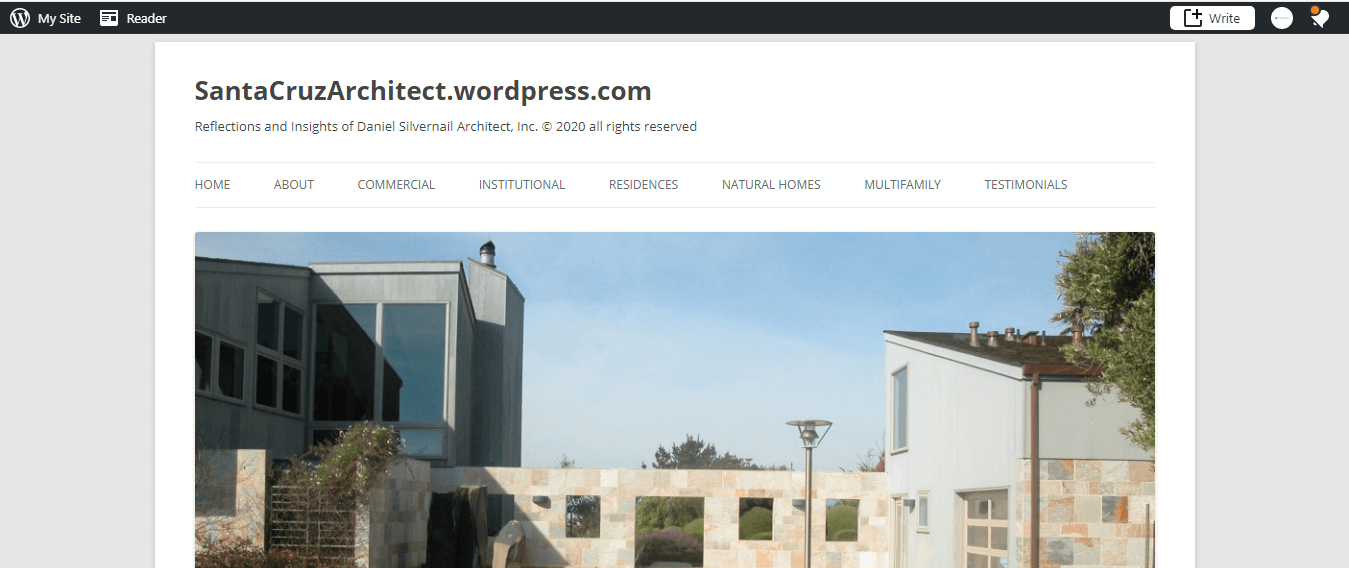 SantaCruzArchitect is one of the more informational types of blogs on this list. It features a variety of posts about different topics, like solar panels, smart homes and other topics.
8. A Daily Dose of Architecture Books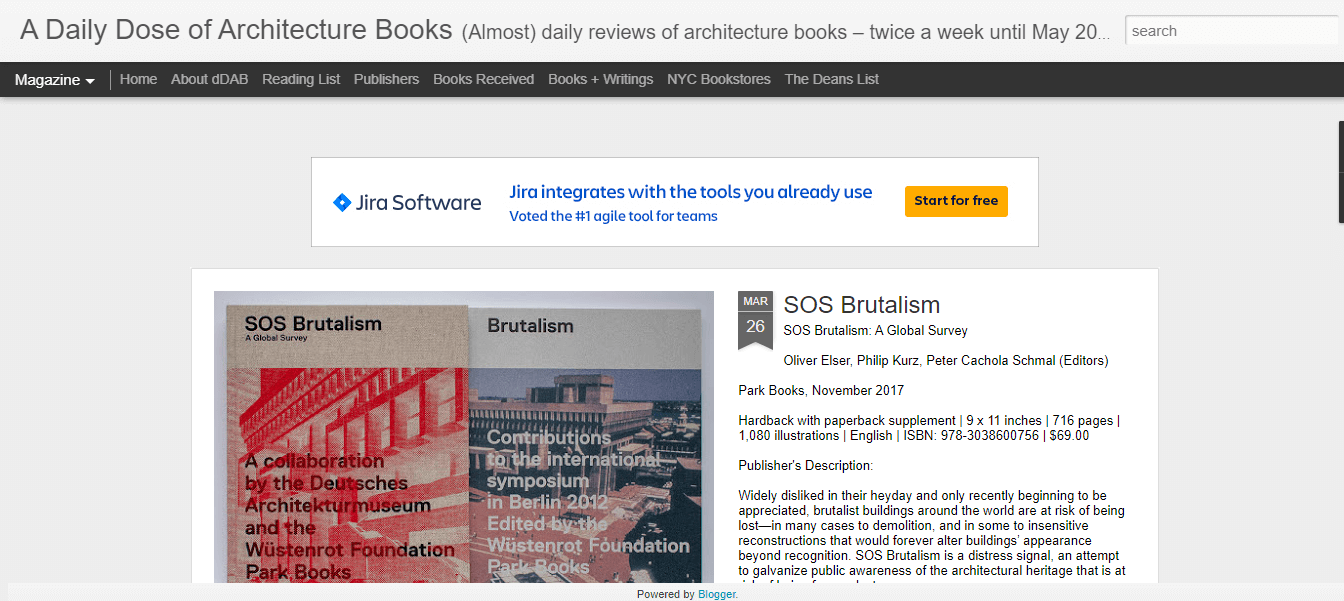 A lot of different books cover Architectural Design and Decoration, and A Daily Dose of Architecture Books is the best blog to check out some of the best out there.
9. Biber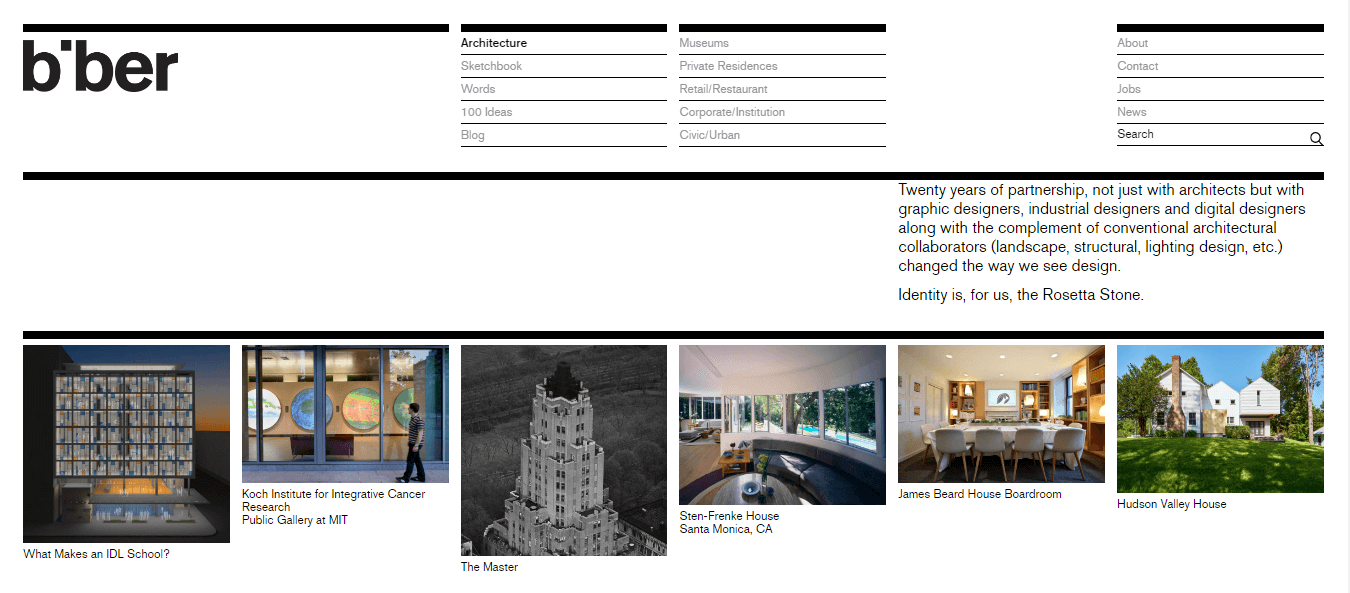 B'ber Architecture website discover best architecture designs and decoration ideas. Also you can see more updates about architecture.
10. ArchitectureAU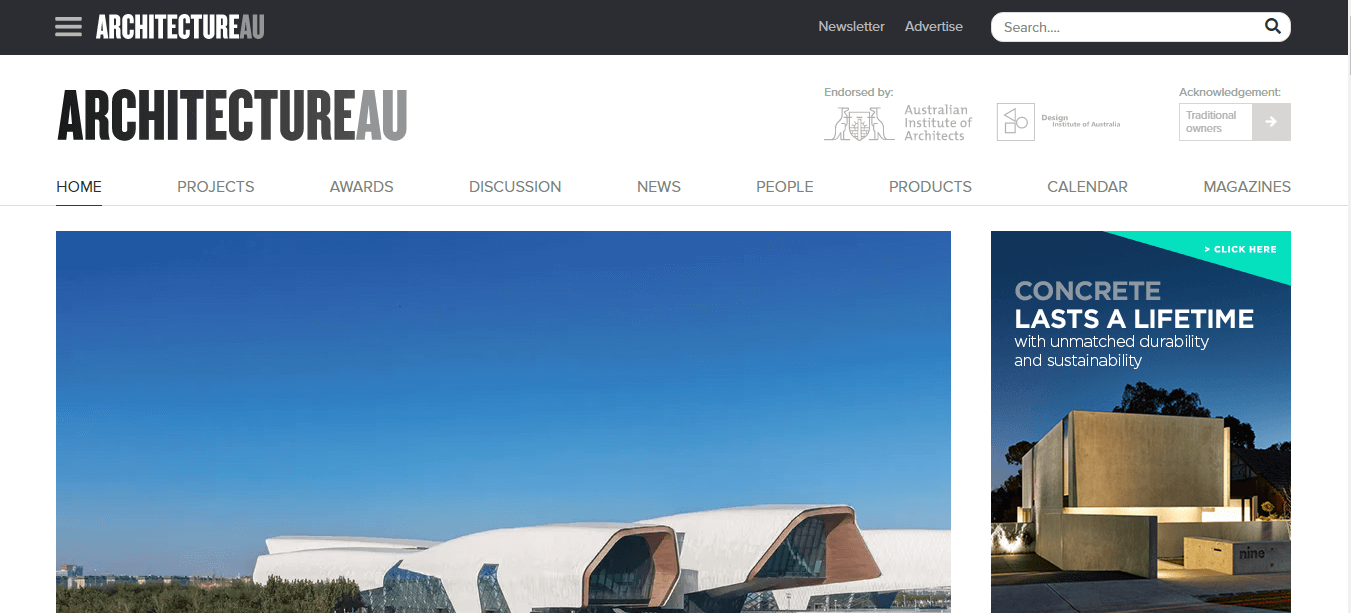 ArchitectureAU brings some of the latest news in the world of Architectural Development and Design to their readers, with a variety of different, unique content on lots of interesting subjects.
11. Dwell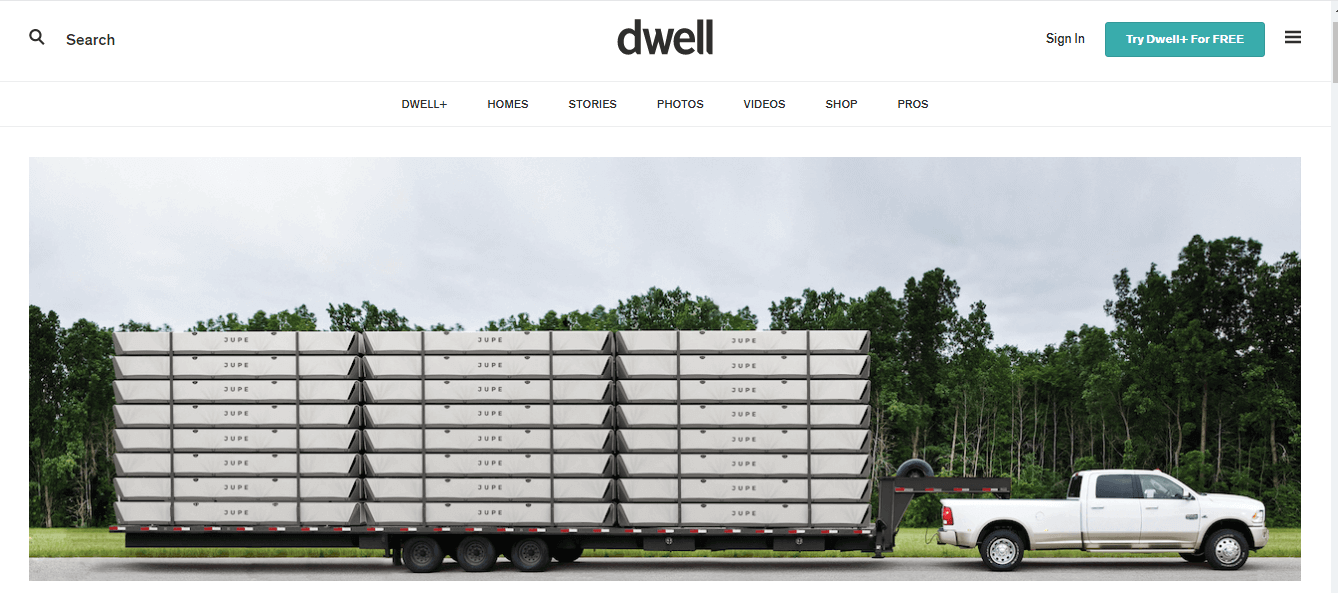 Dwell as a publication focuses on some of the most interesting, new Architectural projects in recent times. You might find yourself getting lost in their pretty amazing Architectural Design showcases.
12. Archinect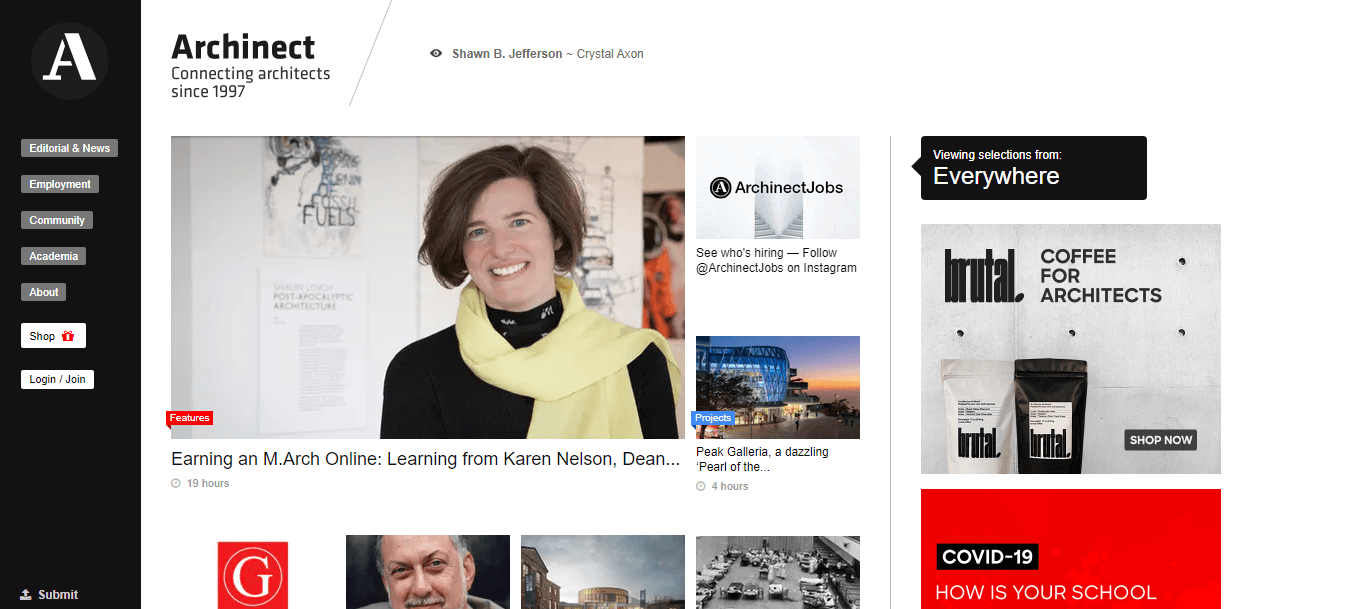 Archinect is one of the longest continuous Architecture blogs, and has kept themselves not only relevant but famous with their interesting news articles and list of unique and creative designs.
13. WebUrbanist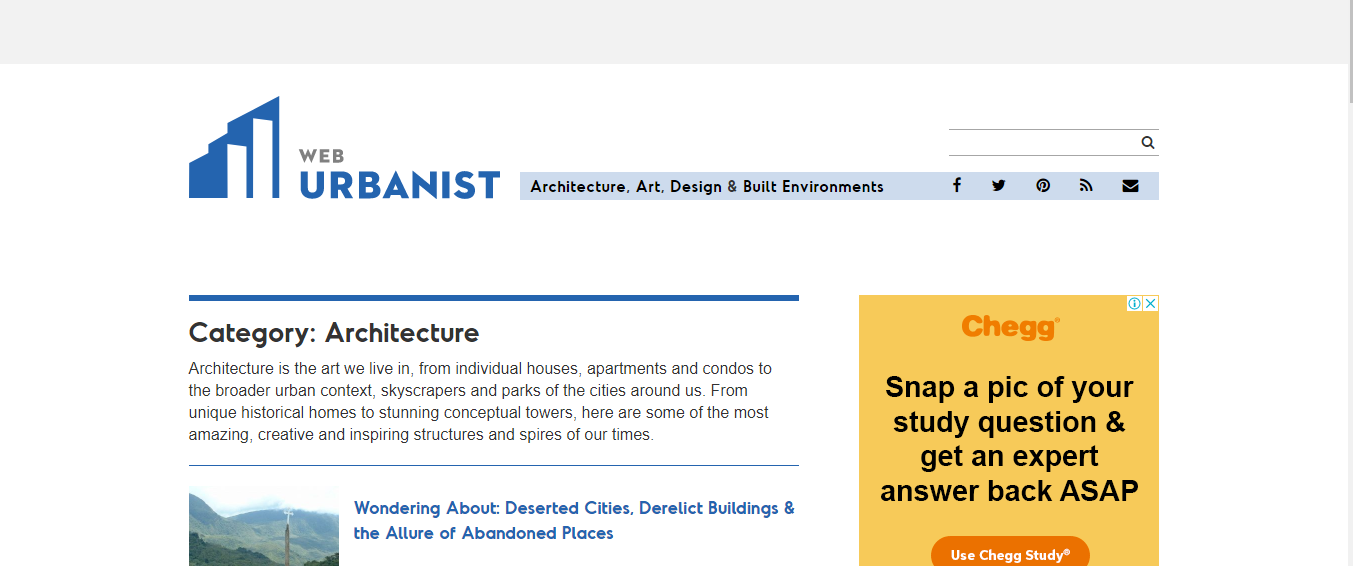 Web Urbanist brings to their readers one of the most unique blogs in Architecture, as they feature interesting, weird and sometimes even some esoteric Art, along with Architectural Design pieces.
14. designboom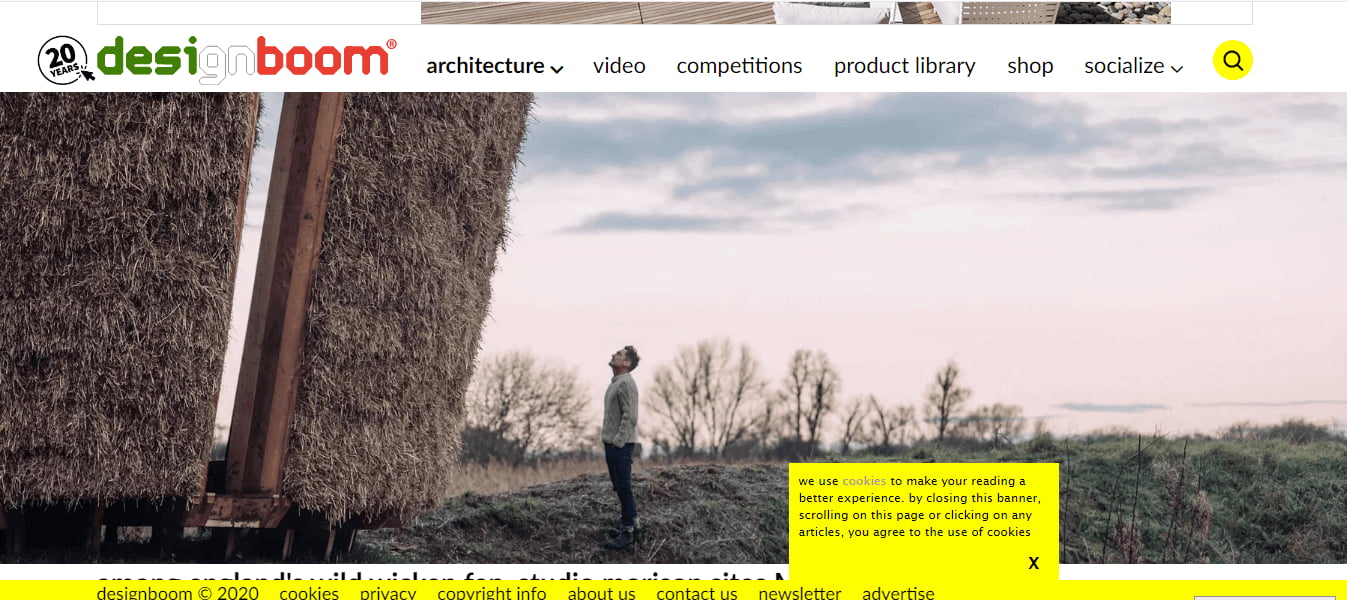 When it comes to the latest technological innovations in the field of Architecture, designboom is one of the first magazines you should check out for news and interesting Architecture pieces.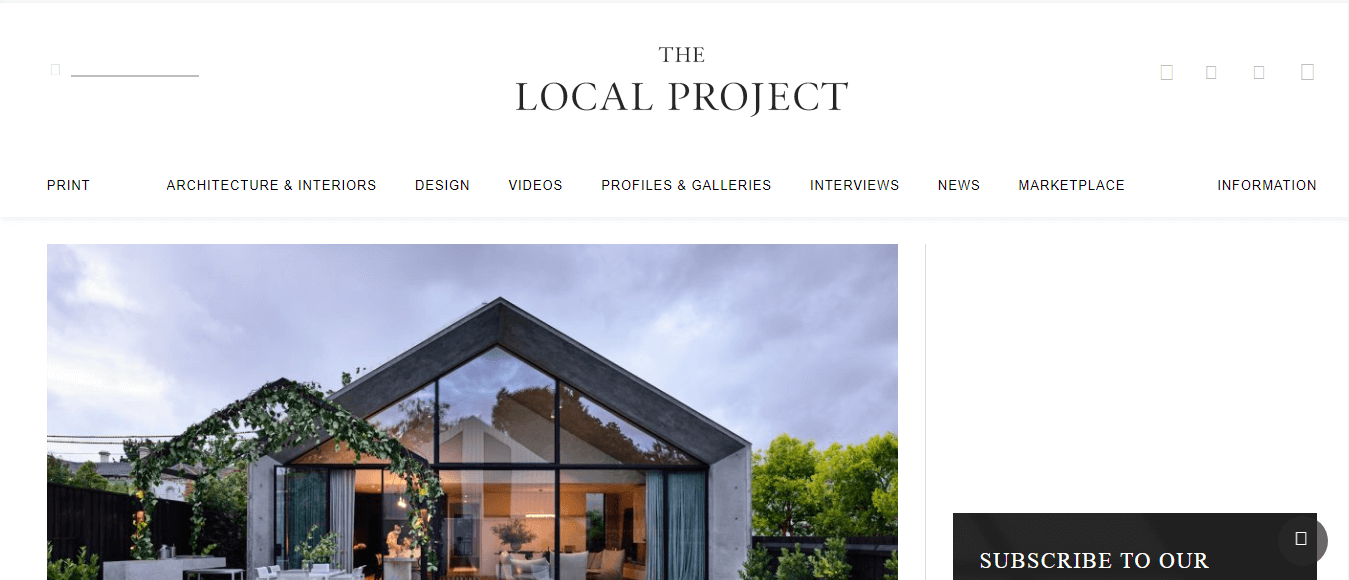 The Local Project is an online magazine that covers a lot of interesting topics, though some of their main focus seems to be on exploring the deeper undertones of Architecture.
16. Man of Many
Man of Many is not just a flourishing Architecture blog, but also covers a lot of different fields and topics, with some of them being Entertainment, Designing, Decorating and others.
17. Design Observer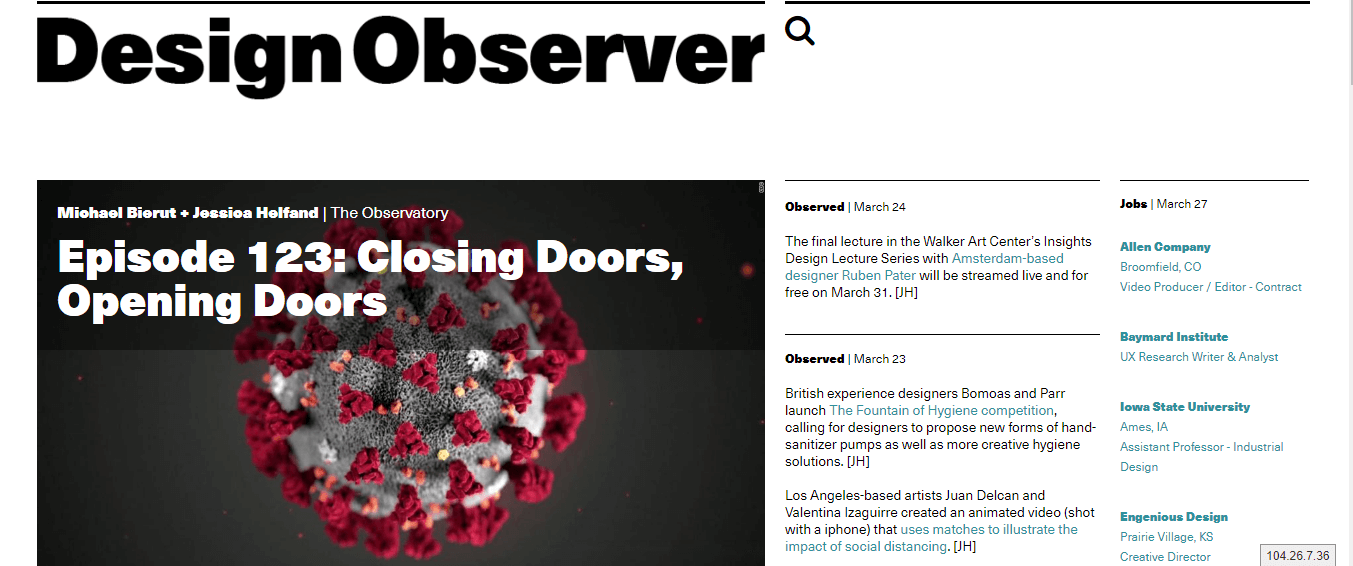 Architecture has a lot of abstract undertones, and Design Observer is one of the best blogs to read about them, as they feature topics like how current situations reflect Architecture.
18. BLDG Blog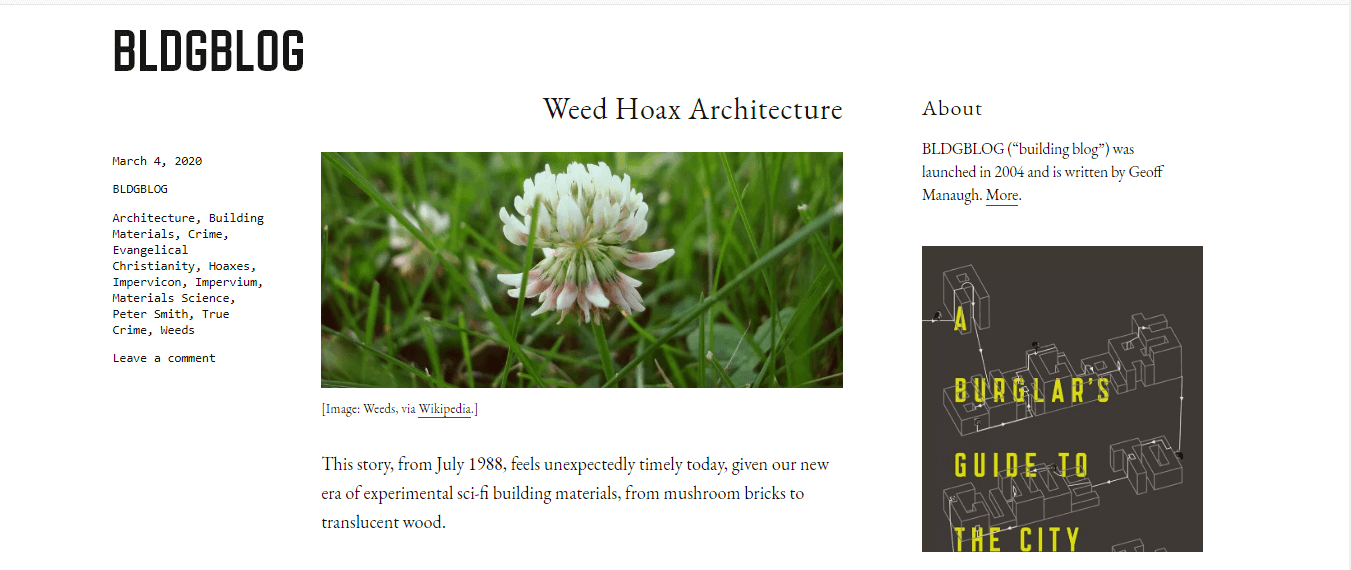 BLDG Blog is a pretty deep and thorough blog when it comes to their articles, covering topics like the meaning behind most types of culturally related architecture designs and decorations.
19. Unhappy Hipsters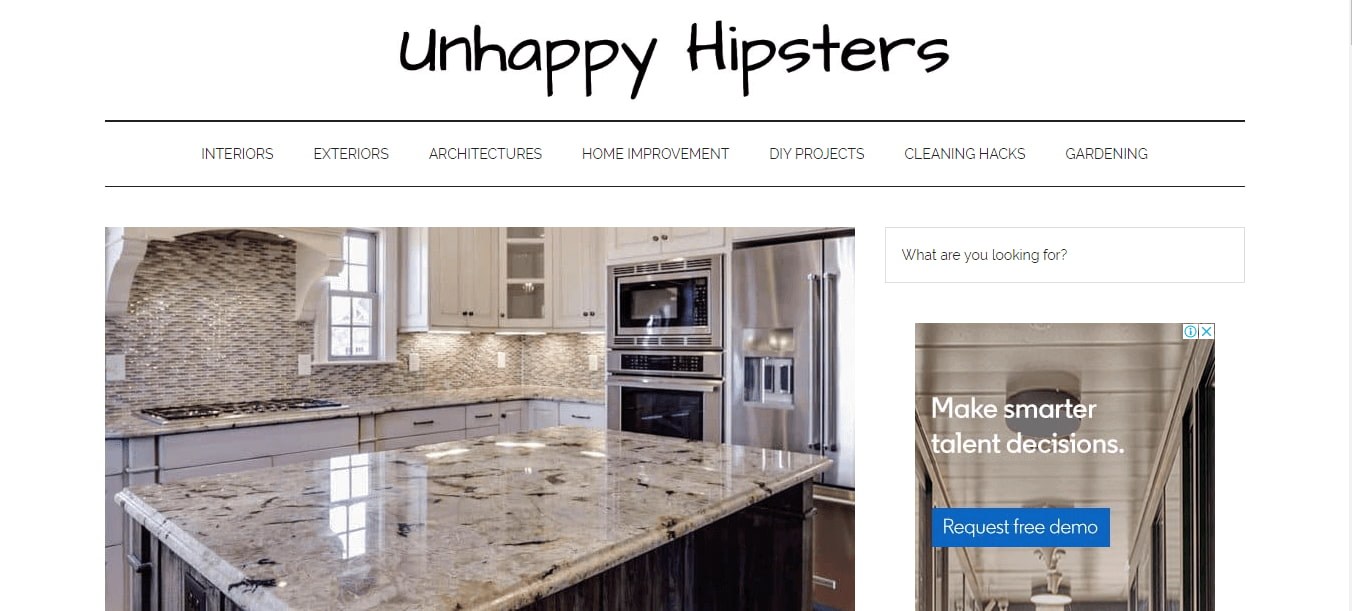 Unhappy Hipsters has become popular over the last few years, and for good reason as well: Unhappy Hipsters provides their readers with interesting articles, along with a number of guides.
20. Young Architect
Young Architect is an Architecture blog that's based around helping young Architecture students with the subjects, along with a range of posts and articles to prepare for the Architecture exams.
Study Architecture Explore the all Information about architecture designs and learn how its implements about architectue and designs.
22. ArchSmarter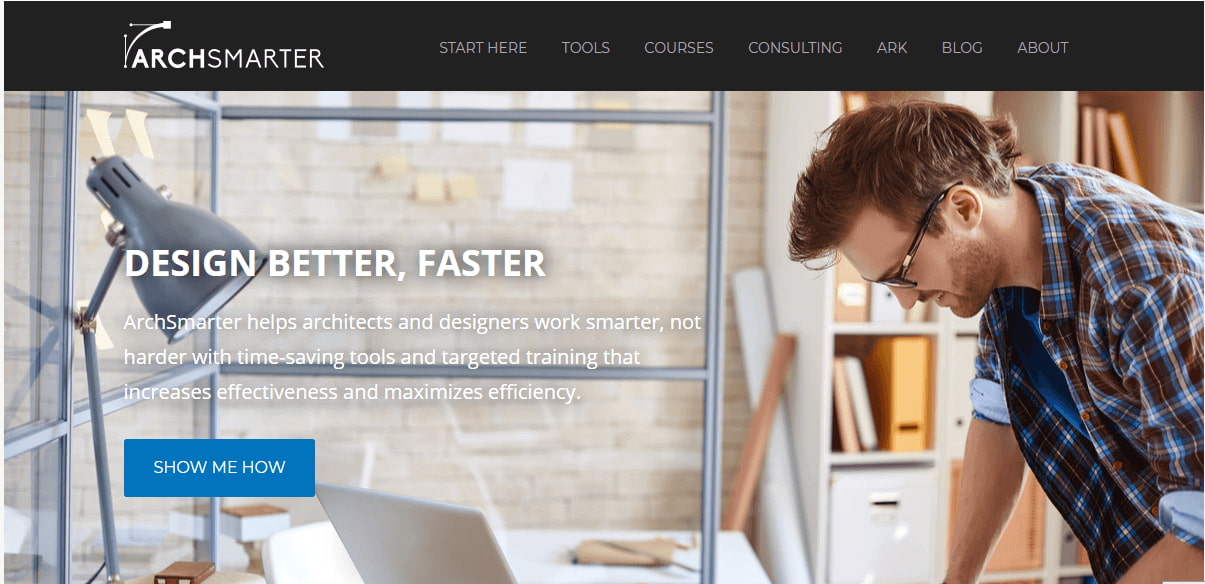 ArchSmarter is based around helping the field of Architecture be smarter and more efficient,through usually focusing on technological advancements and guides for working with different types of Architectural Design.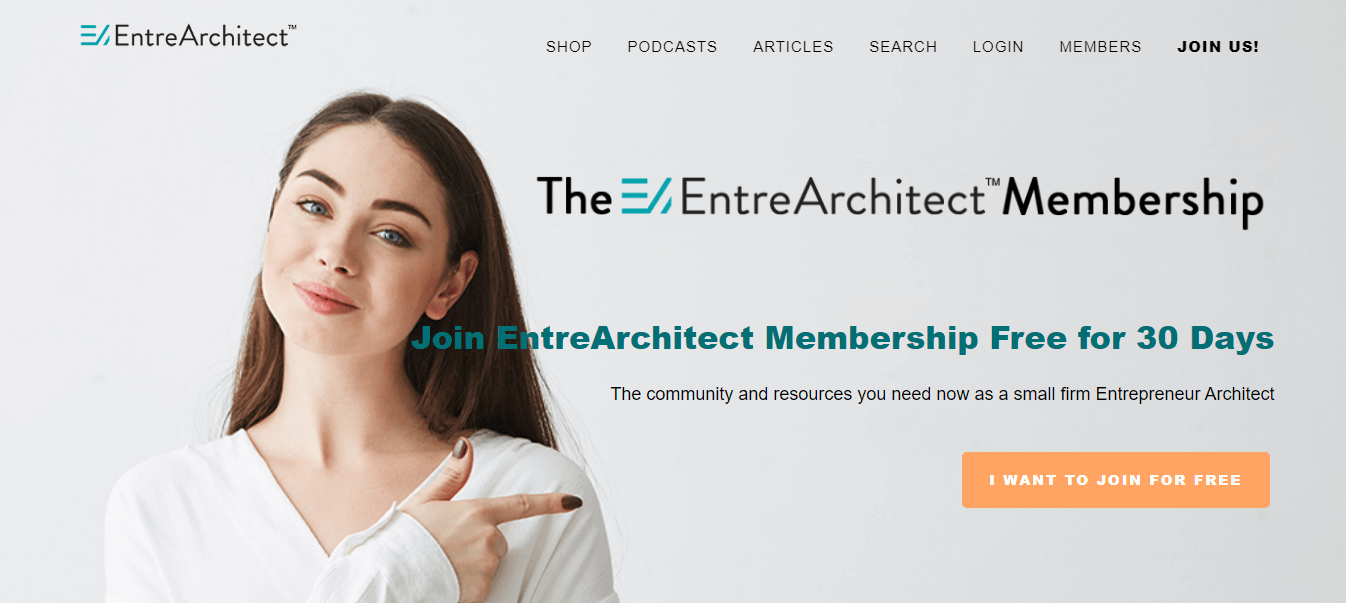 Hosted by Mark R. LePage, Entrepreneur Architect is both a podcast and a blog that provides information about some of the latest developments in the field of Architecture and Design.
24. The Design Story
The Design story offers a range of different types of content and information to their readers, though as an architecture blog it's main focus is helping people with Latest Architecture designs and ideas.
25. Shoegnome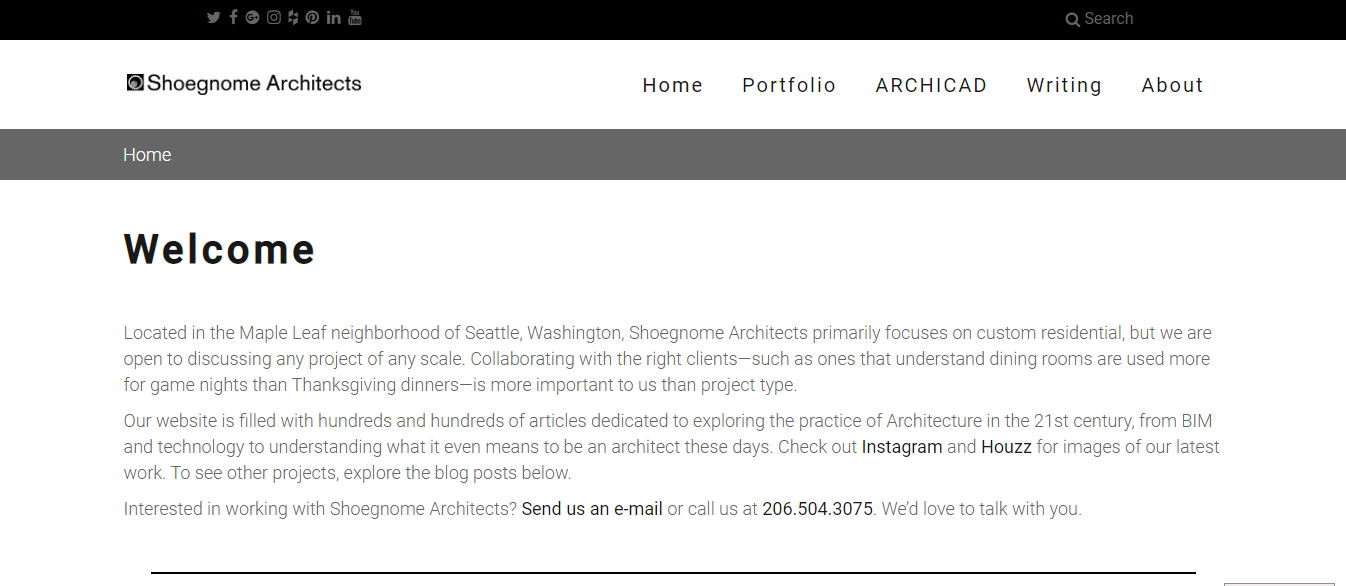 Based out of the city of Seattle, Shoegnome Architects specializes in a range of different custom residential homes, and maintains a blog that showcases a collection of their best projects.
26. NCARB Blog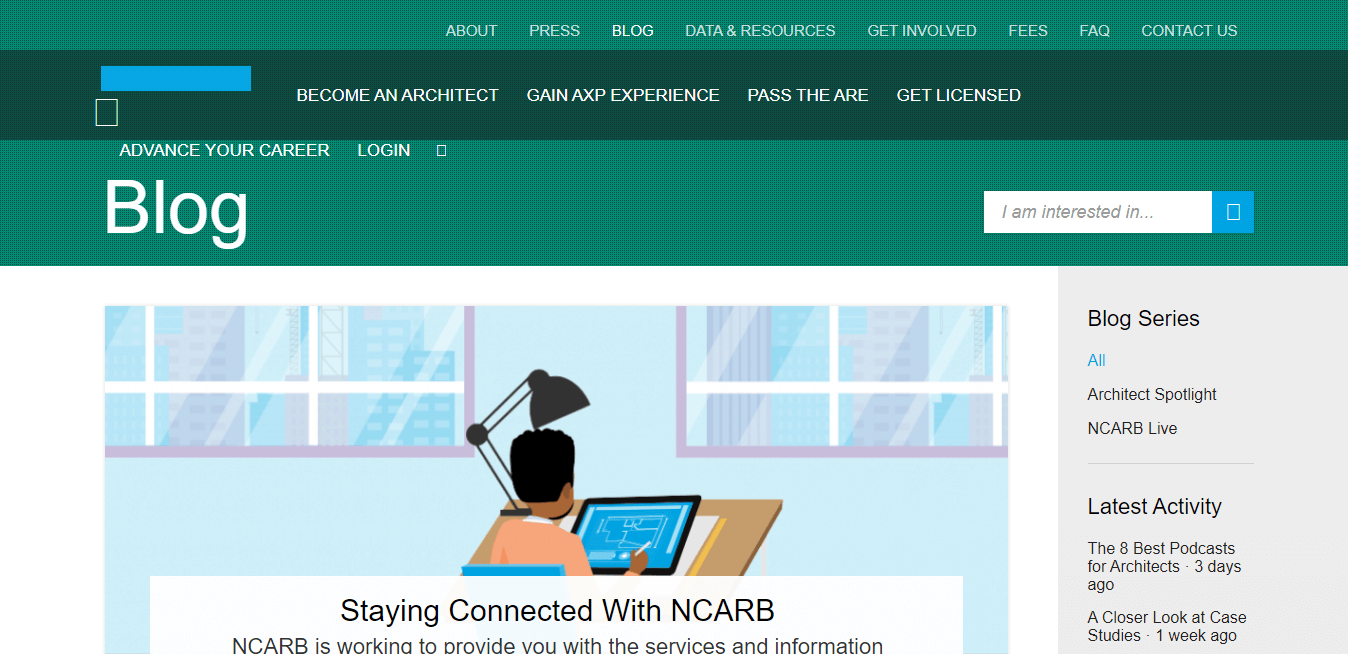 The National Council of Architectural Registration Boards maintains a blog for all budding architects, which you can check out today for information about exams, updates in the field and more.
Architects often need to use a lot of implements and products for their designs, and that is where The Architect's Guide comes in as the best product reviews blog today.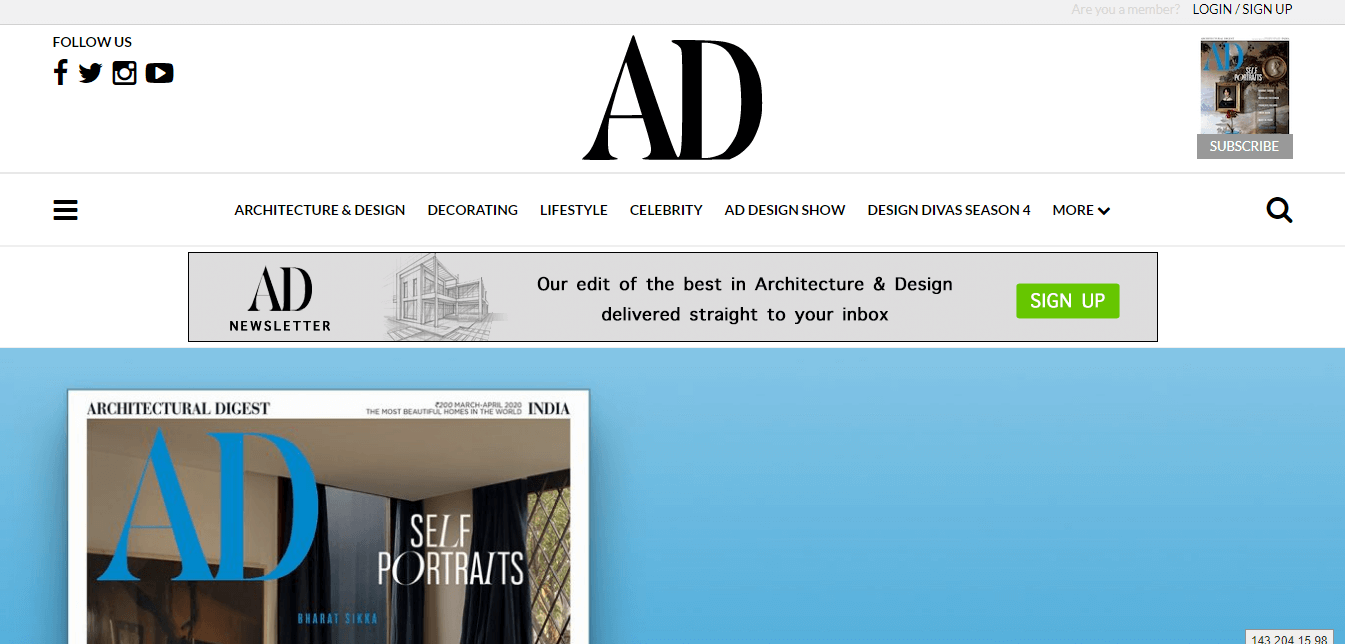 Architecture digest is popular website for all information about latest designs and architecture. Also you can see home improvement ideas from this site.
29. Architizer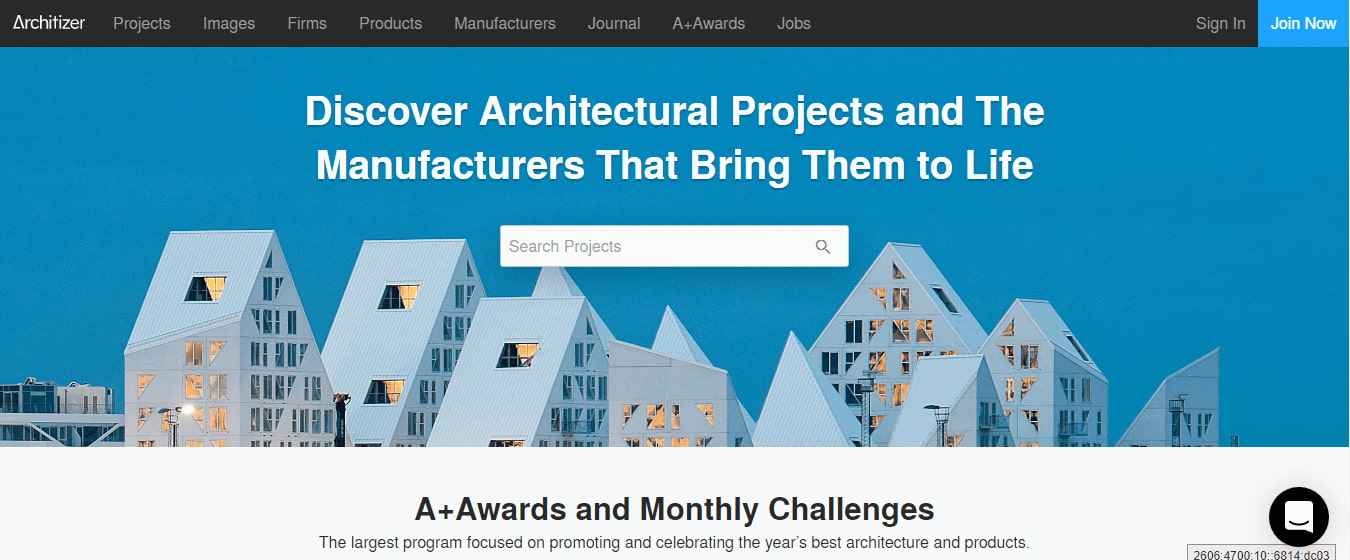 Architizer is one of the most well known names in Architectura, and is a website where interesting projects are logged for competitions, giving people with ambition a chance at recognition.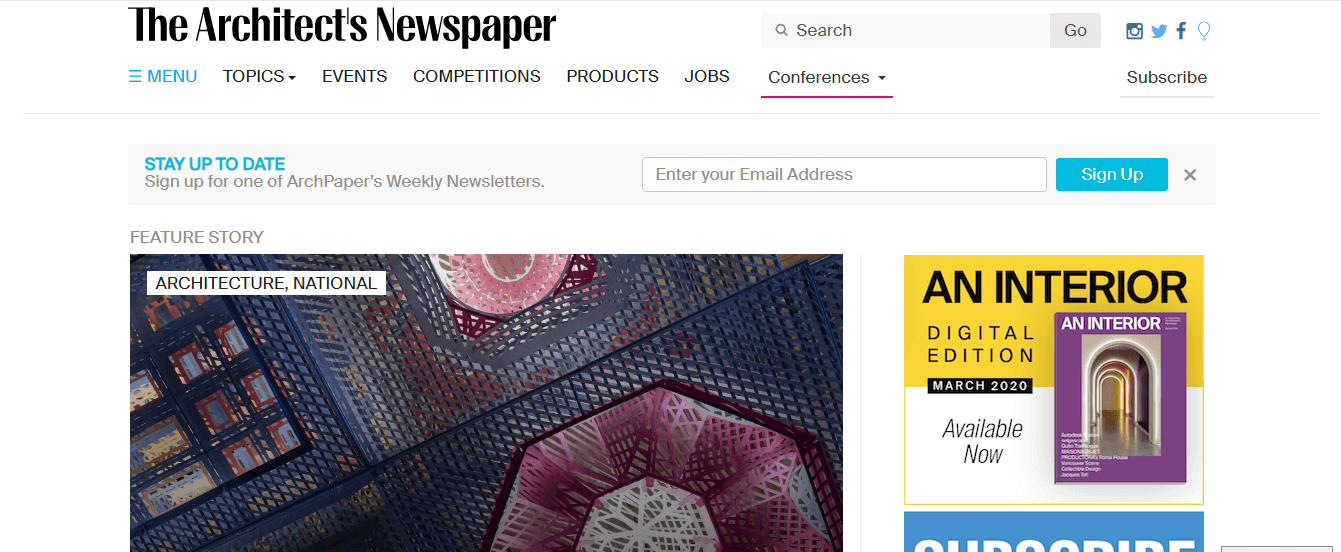 As the name suggests, The Architect's Newspaper is a pretty famous online publication well liked by architects, featuring big and small developments in the Architectural field all over the world.
31. Decoist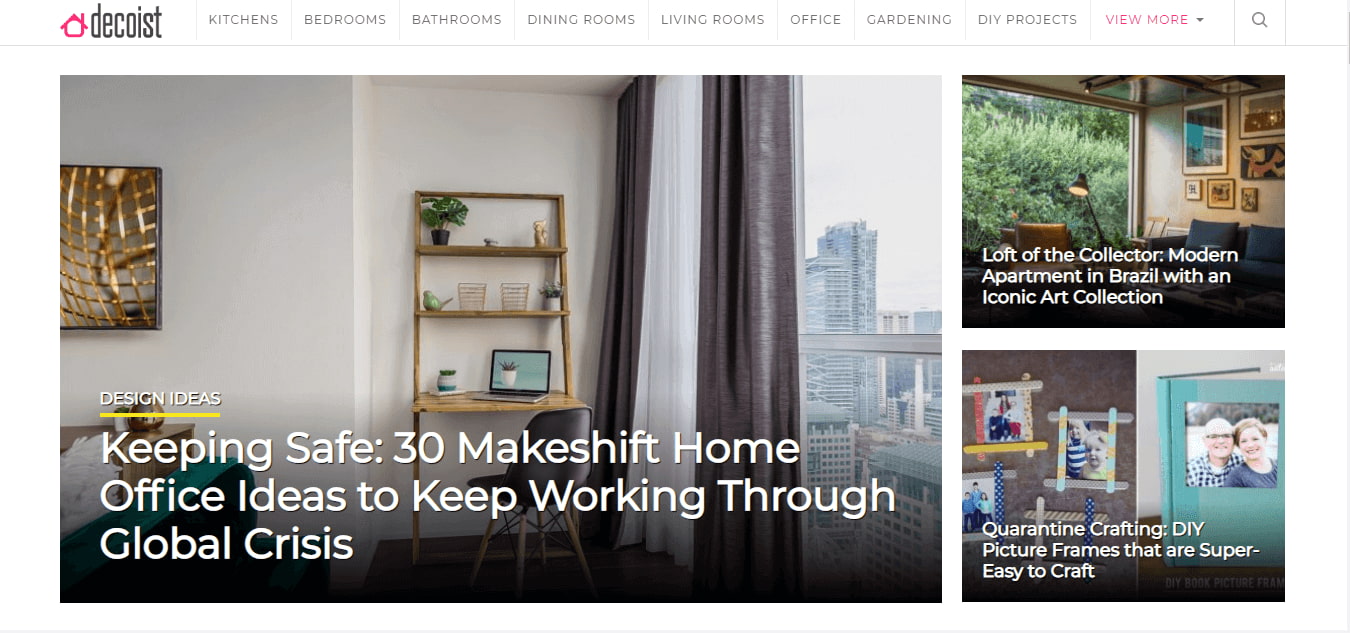 Decoist stands out among other blogs by being solely Interior Decoration focused,and is a good place to get inspiration for your projects when you totally run out of ideas.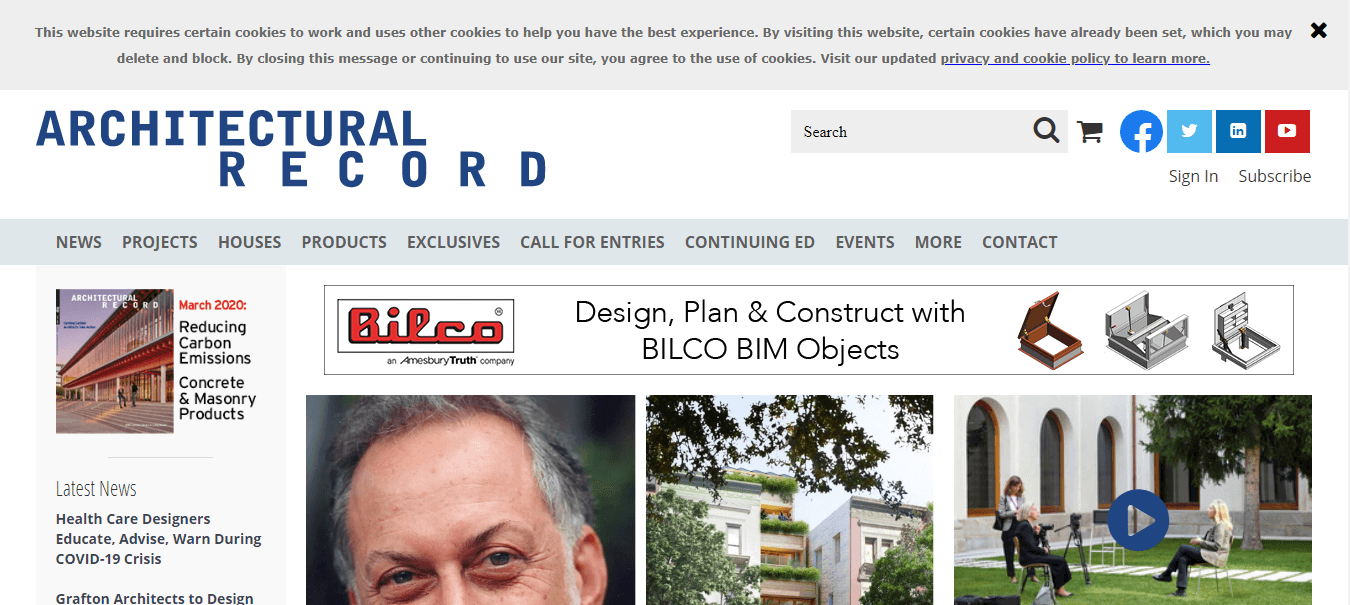 Architectural Record, an online Architectural publication, has made a name for itself as one of the best Architecture magazines with its interesting content, original topics and crew of creative posters.
33. Ronenbekerman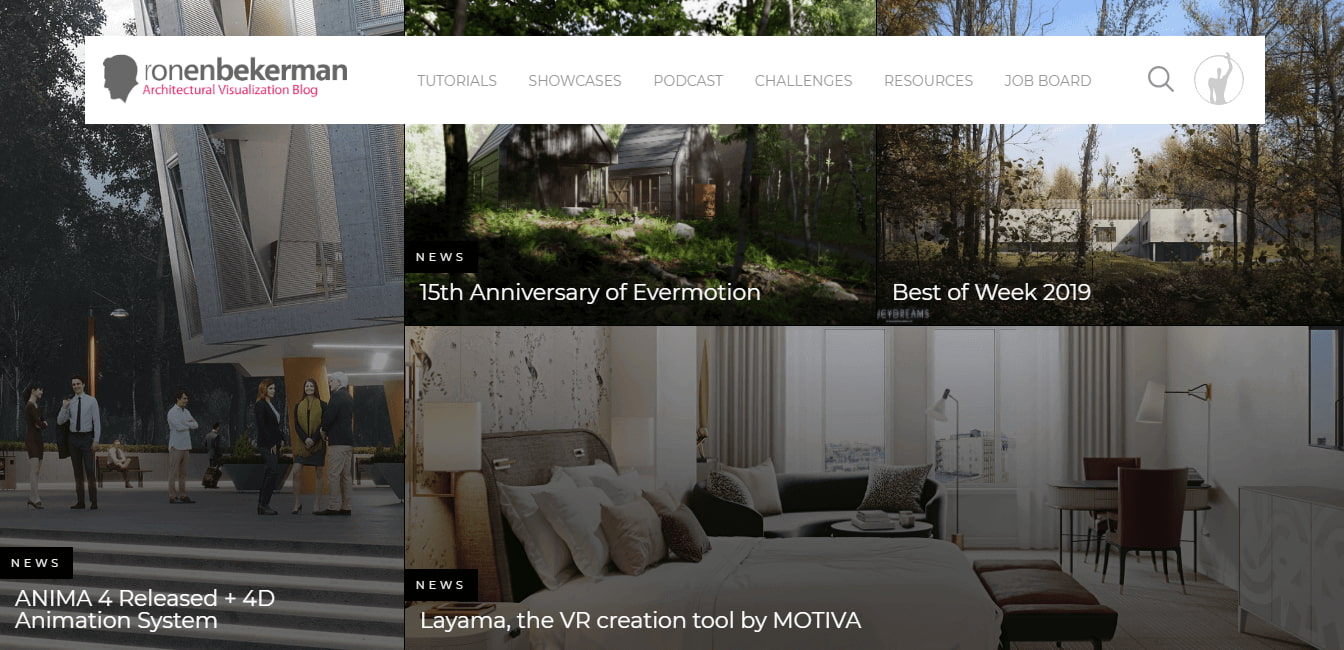 Ronenbekerman is one of the main blogs around the world when it comes to Architectural Visualization, offering both information about 3D Architecture technology and guides on how to use them.
34. Homeli
With a reputation that exceeds them, Homeli is a very well known Design blog that offers ideas on a lot of different subjects, such as Architecture, Art, Interiors and others.
35. dIAmeter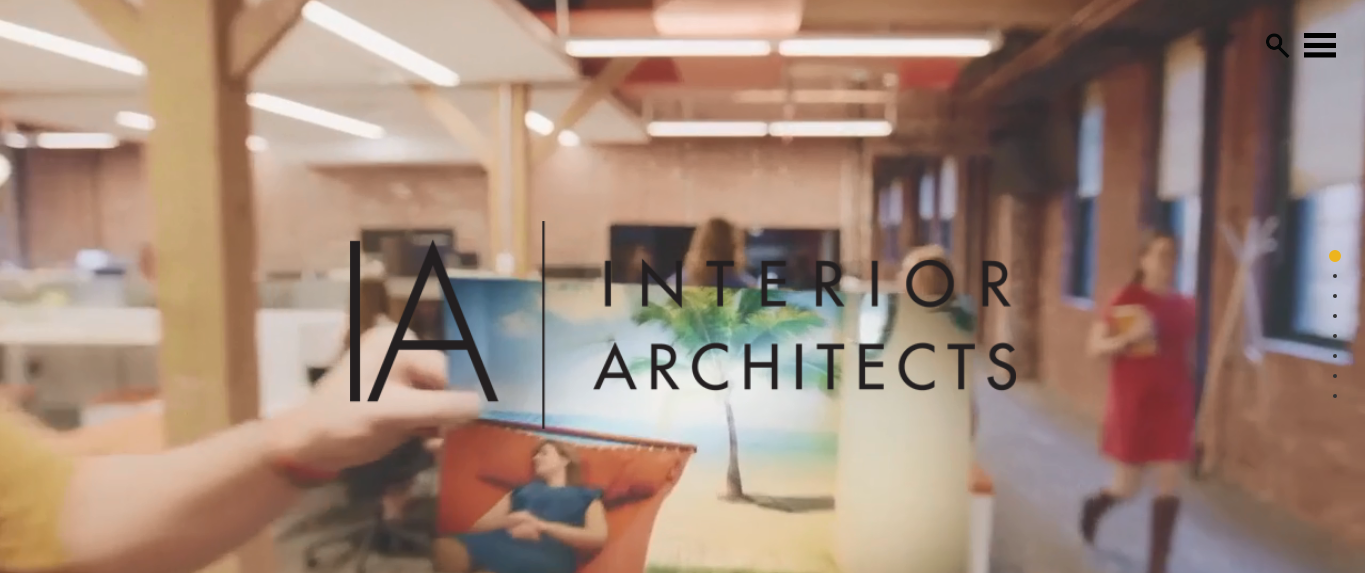 DIAmeter website explore the interior designs for home and office place. You can get interior design ideas and decorate your place most beautiful.
36. Busyboo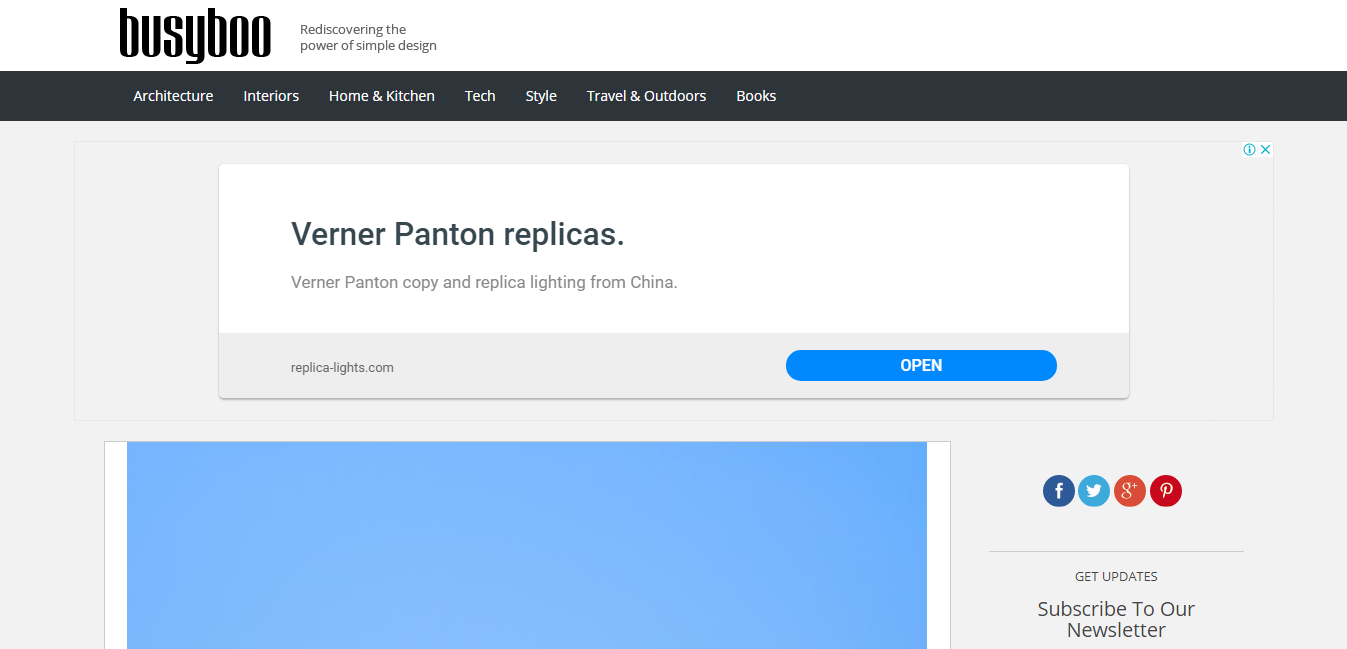 Busyboo provides a running introduction to some of the most unique and singular Architectural Design pieces out there, along with a share of product reviews and Architecture showcases, among others.
37. Architecture Lab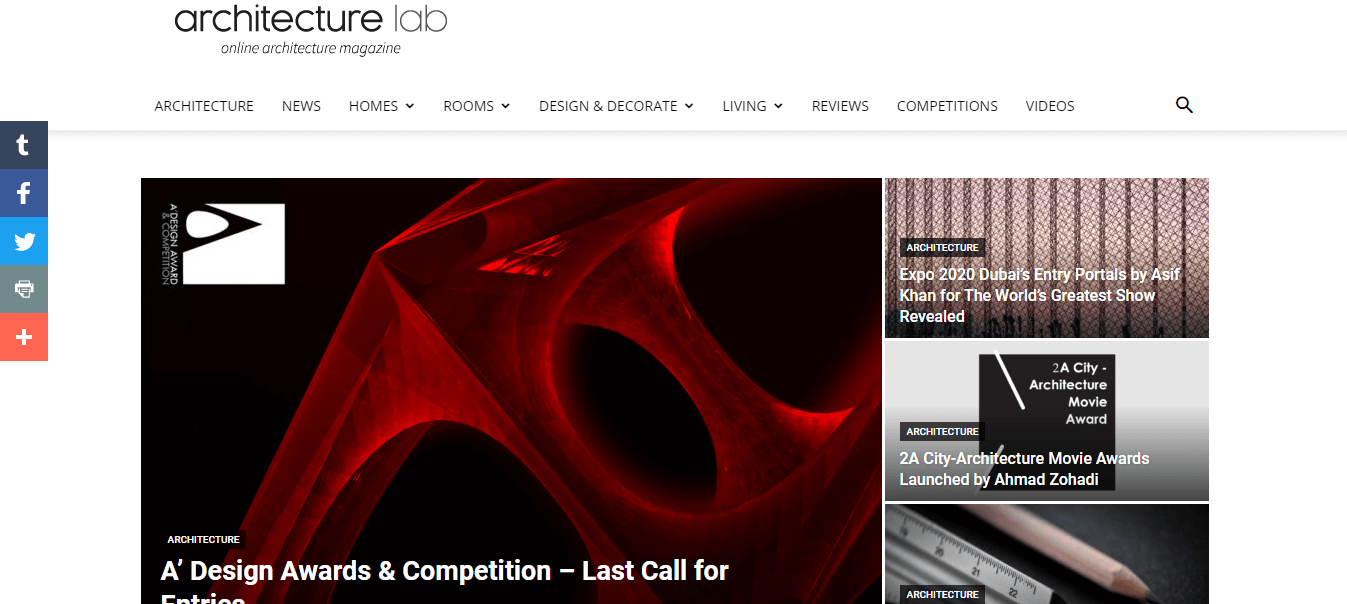 Urban Design is a rising field in the Architecture business, and regularly draws the attention of thousands of people, something you can easily see in the online publishing Architecture Lab.
38. Contemporist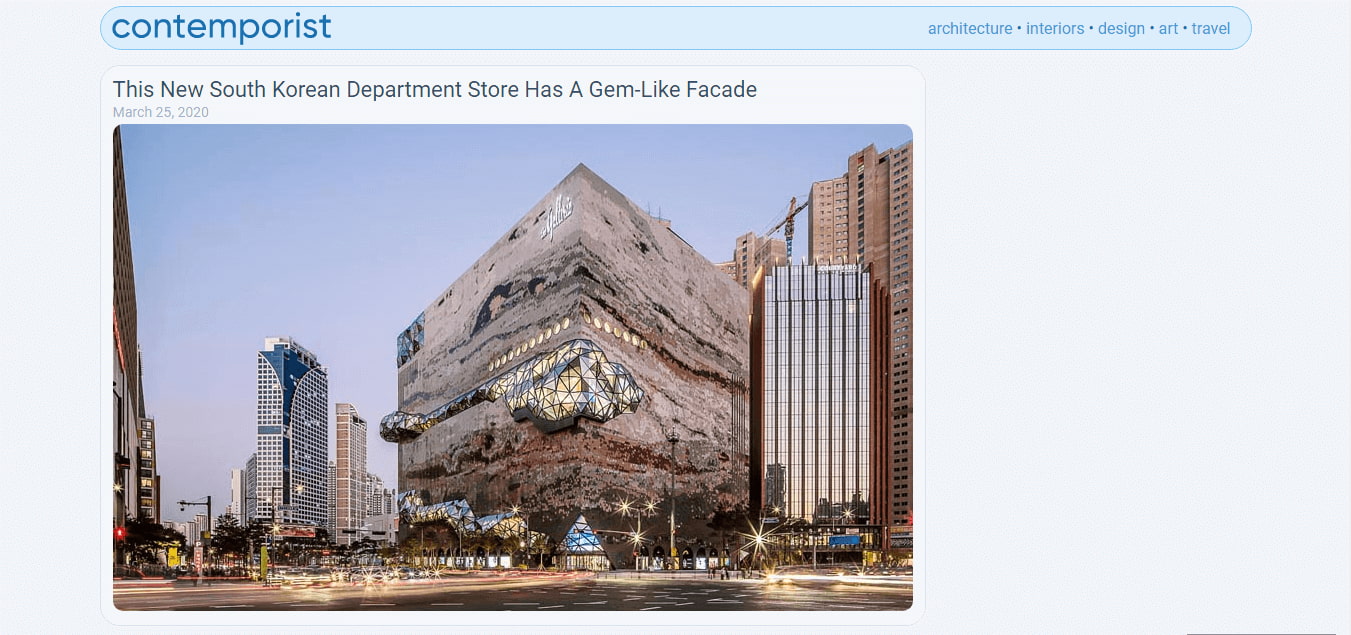 Contemporist, a website that showcases some of the best new projects in Contemporary Architecture, is one of the best places to check out for inspiration for your very own projects.
39. RMJM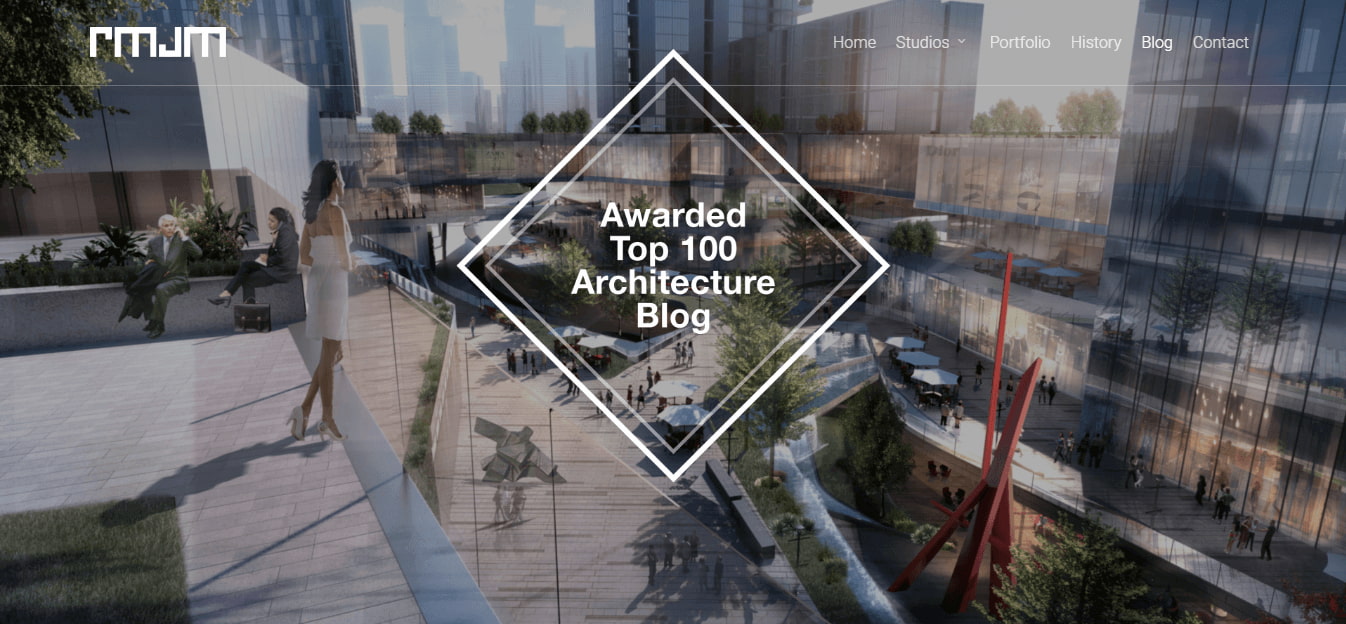 RMJM is definitely one of the largest Architecture Firms and Blogs in the world, and has built up a solid reputation for itself with its quality projects and creative content.
40. Habitus Living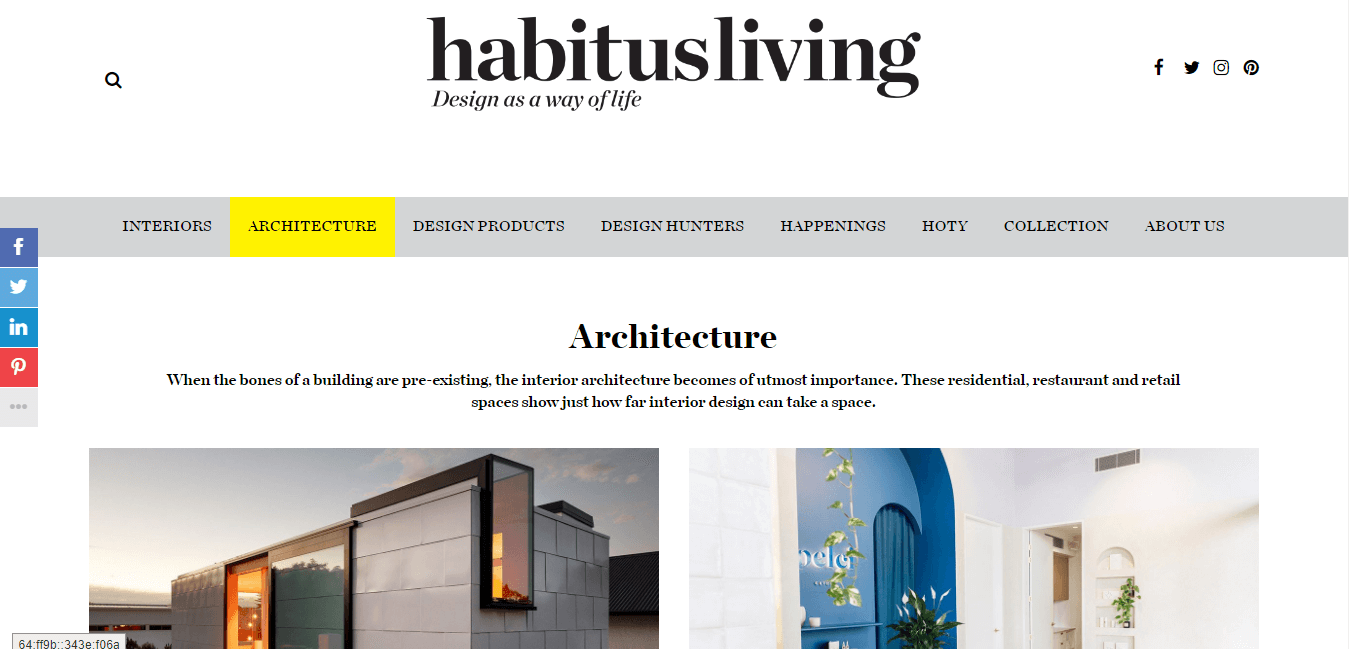 Habitus Living explores some of the best custom Urban Architectural residential homes in Australia, cataloguing ones that feature great design or planning to showcase on their own blog. 
41. Archute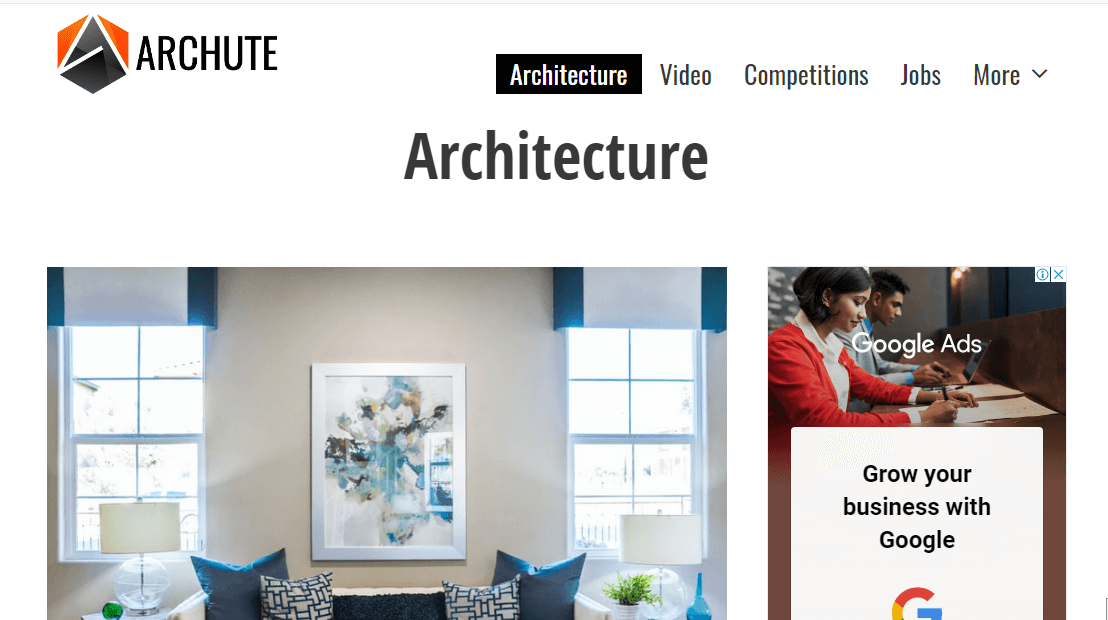 Archute as a blog specializes in a variety of different kinds of content, a list of topics that can extend from the best air filters today to information about different Architectural contests.
42. HMH Architecture Interiors
HMH Architecture Interiors is an Architectural Firm based in Boulder, Colorado, and maintains a pretty well known  blog to showcase some of their best Modern Architecture and Contemporary Art projects.
Hidden Architecture has become a favorite of thousands all over the globe. A blog based around showcasing historical buildings, they offer a range of beautifully written and illustrated Architecture articles.
44. The Twentieth Century Society Blog
The Twentienth Century Society Blogs define architecture related blogs and upcoming usefull design that relavent to architecture
45. Number Ten
Number TEN has risen to become one of the most well known Architecture blogs out there. Over a short course of time, their quality content has made them a favorite.
46. Modern House Plans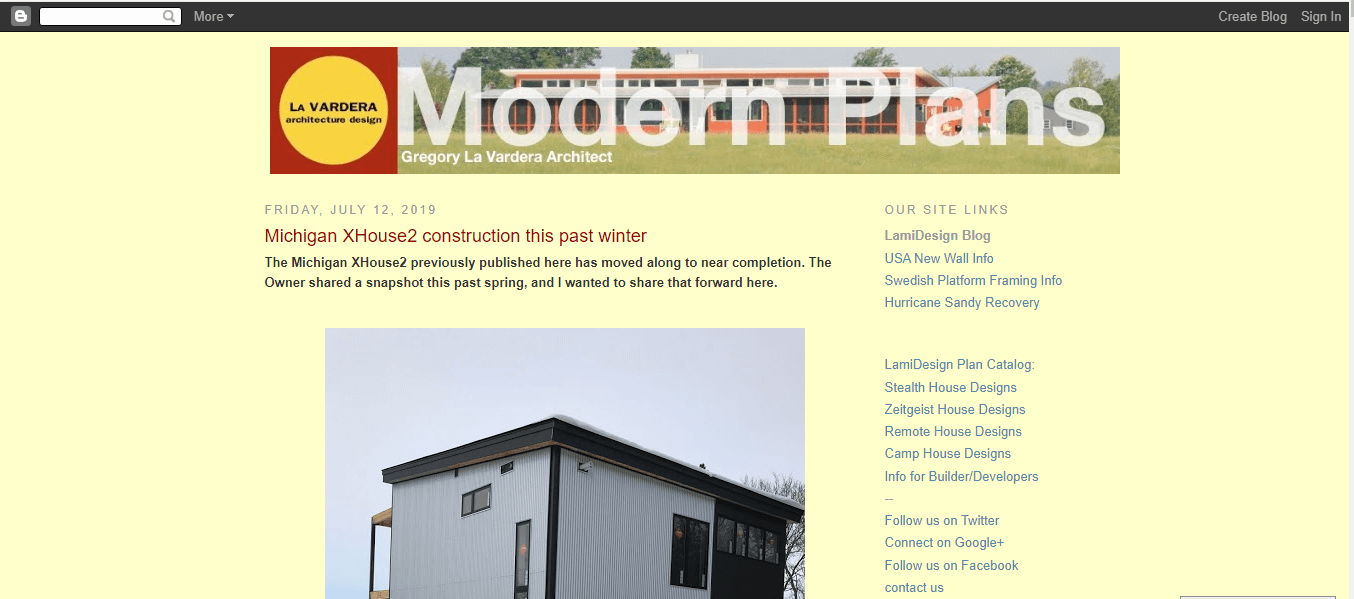 With the recent wave of modernization, modern house plans have become popular, both due to their creative ideas and customer friendly interface on their website.
At Urbanist architecture, planning applications and architectural design is taken into consideration. If you want to build a new home or add an extension, you should definitely check out their ideas.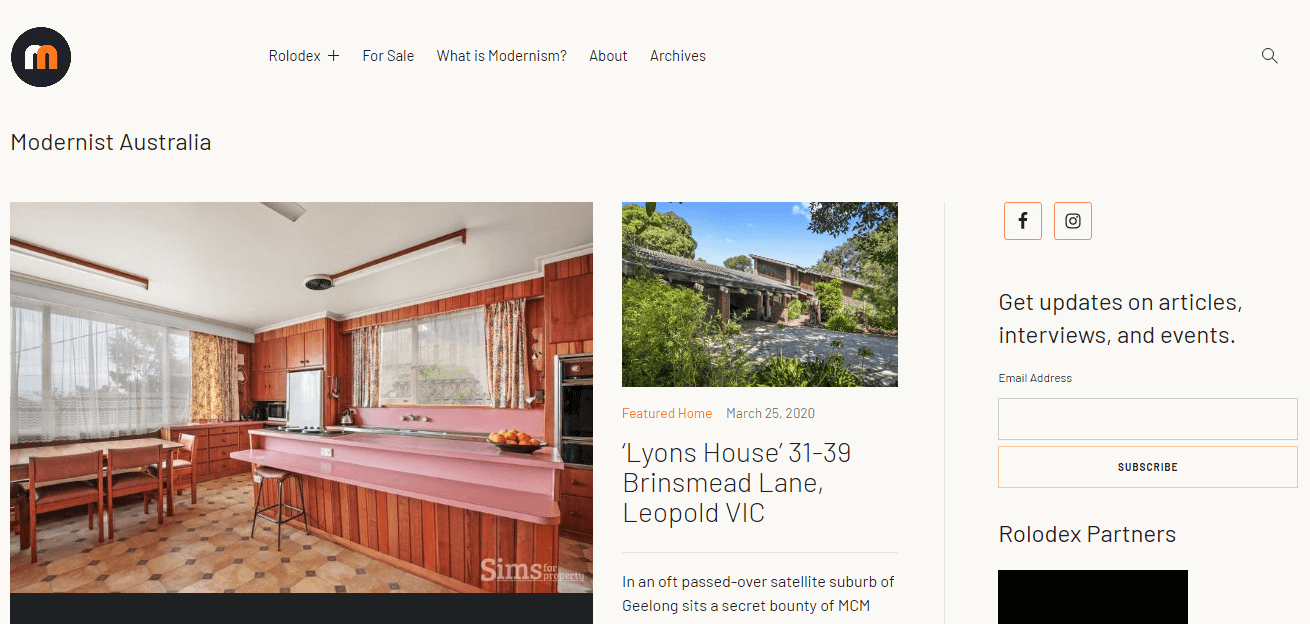 Modernist Australia brings to you a series of amazing ideas for modernization of old homes or places which have been long discarded. You can check out the modern design ideas offered by the company.
49. BlueScape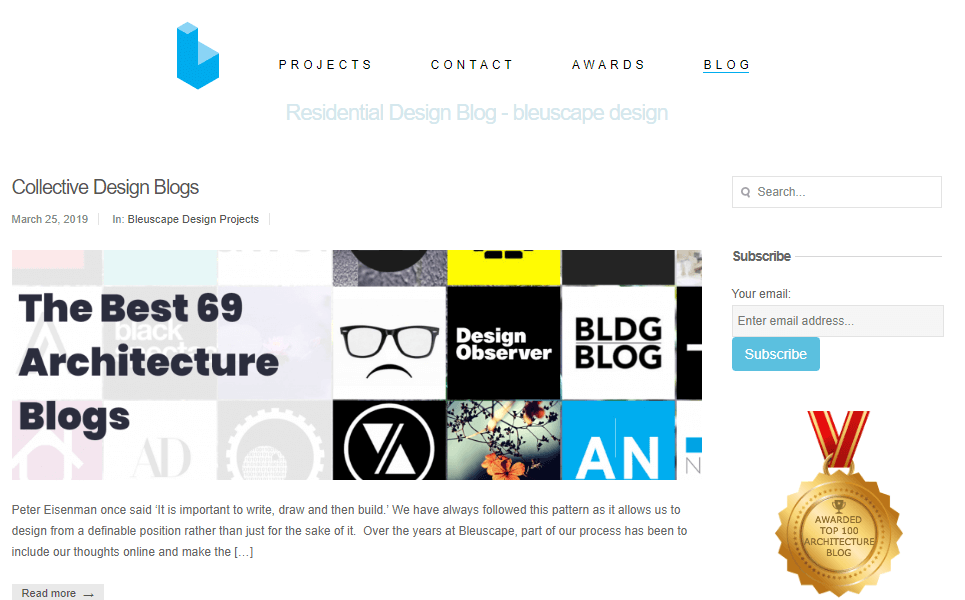 One of the most famous visual spaces which allows people from different timelines to collaborate and work together. You can find out more about BlueScape if you have an organization which requires people to work together to create better ideas.
50. CORE Architects
An award winning architectural firm the core Architects offer innovative and thoughtful design solutions for all types of architectural projects irrespective of them being residential or commercial.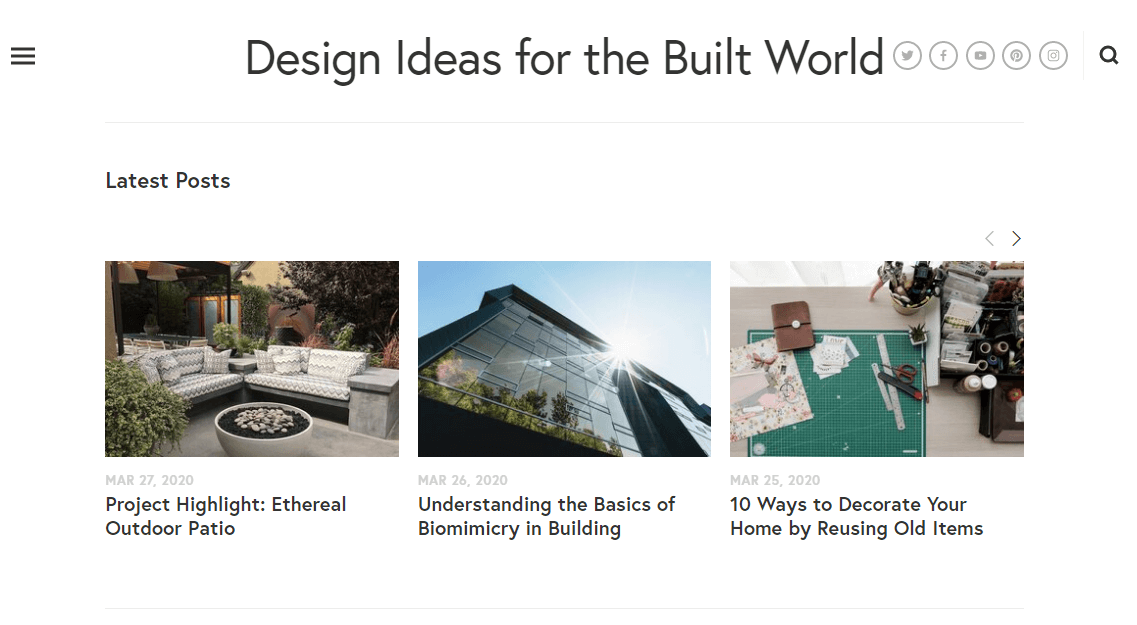 The CADdetails architecture makes use of computer-aided designs for the creation of designs for a project. They are adept at creating some of the most innovative designs.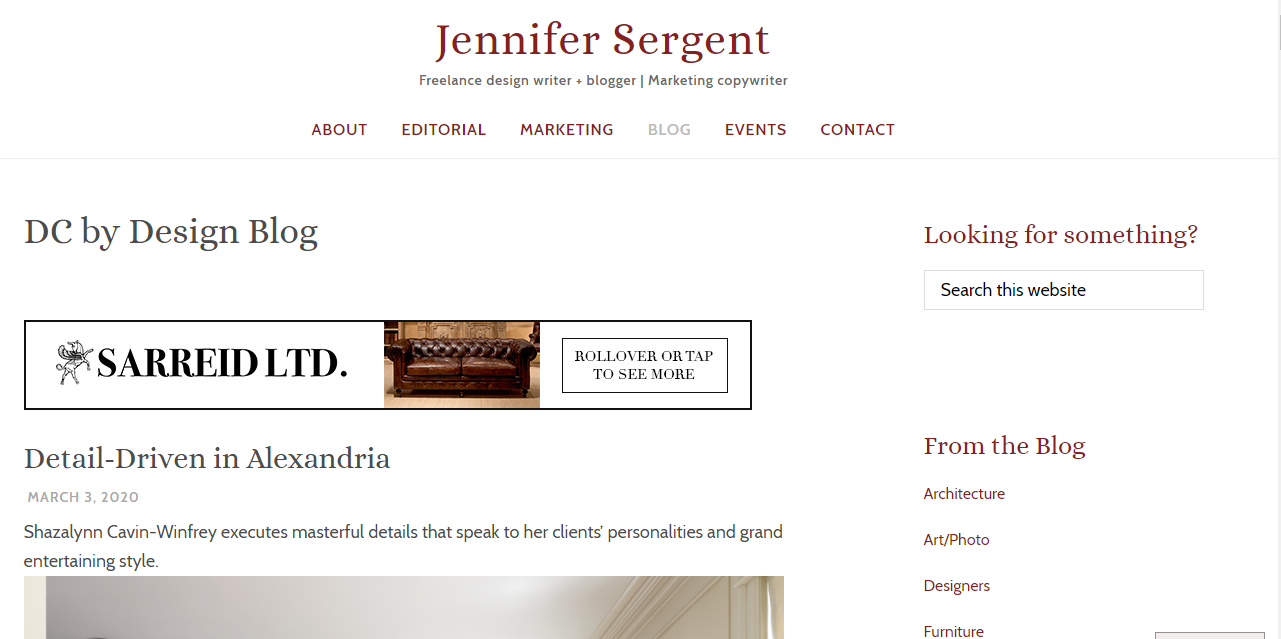 The blog DC by Design is among one of those local design blogs which focuses on the exclusive features of architecture companies instead of the typical decorating tips.
53. Knowledge Architecture Blog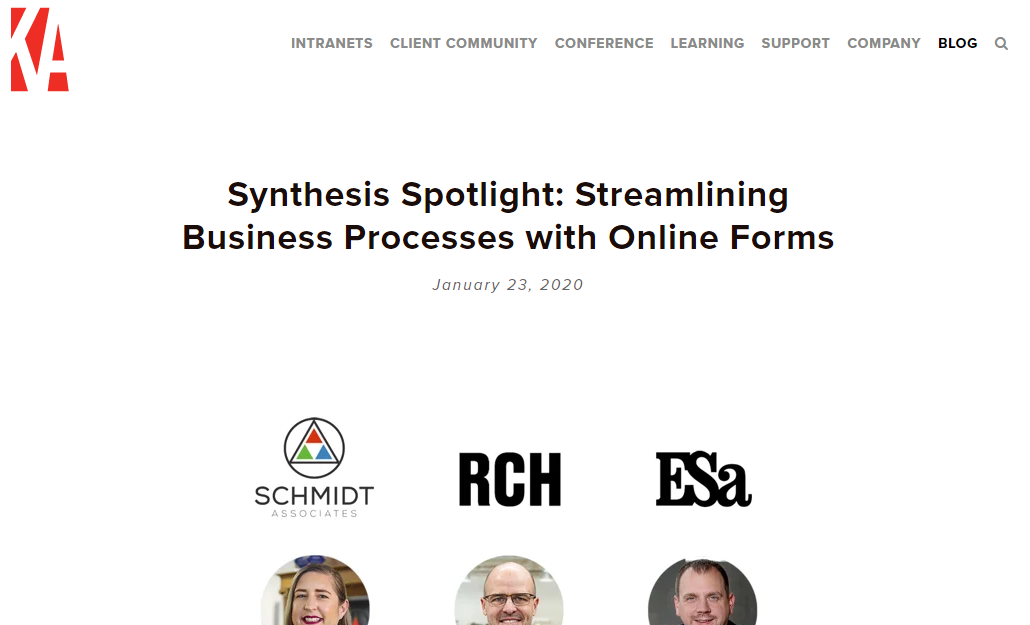 With knowledge architecture blogs, you can helps the architecture and engineering firms to not only find various information but to also share and manage the knowledge gained.
54. Wolf Architects
Wolf Architecture focuses on contemporary designs which are as beautiful and efficient while also being incredibly sustainable. If you are searching for a site with contemporary yet sustainable ideas, this is the place for you.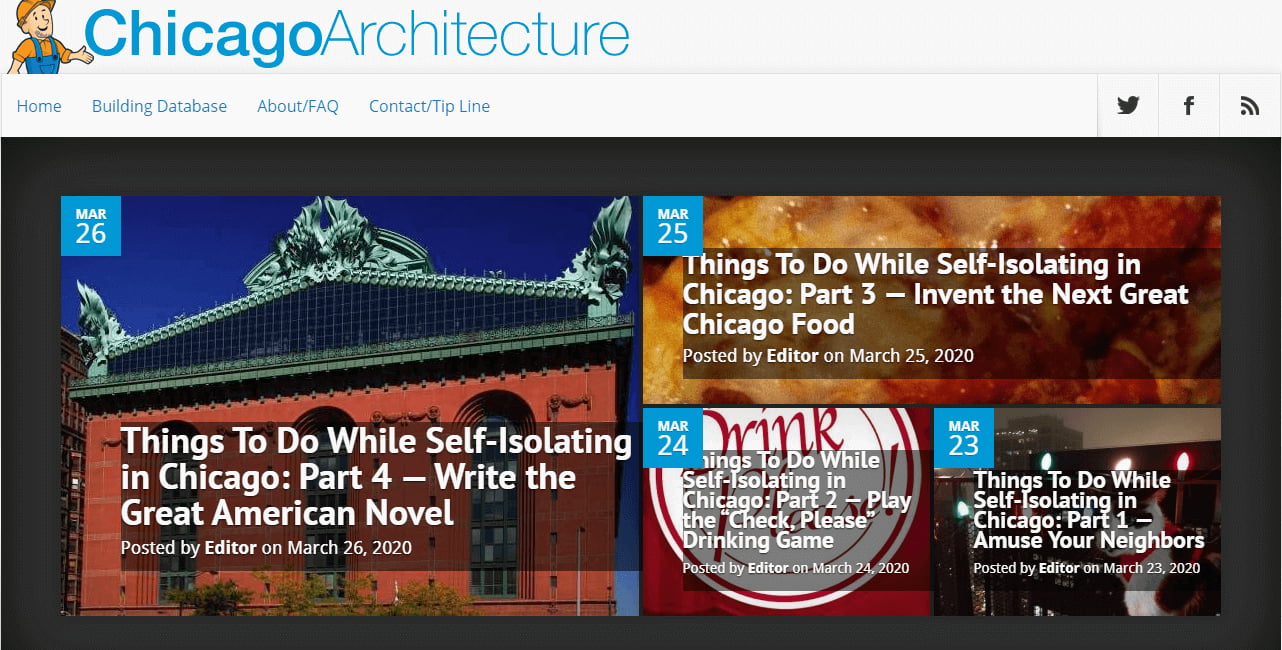 It is understandable that a new home is most often a lifetime investment. Thus at Chicago Architecture, you can find complete customizations starting from the handle of the main door to the wall art.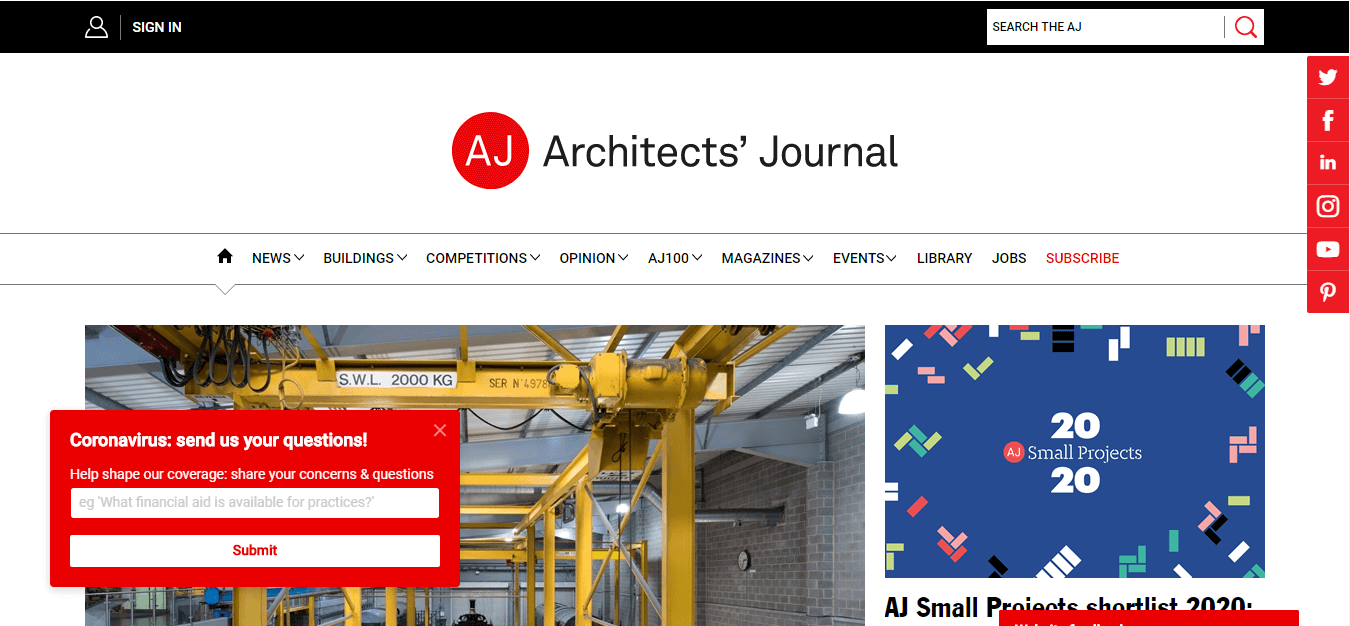 Architect's Journal brings to you some of the most beautiful design ideas which are environment friendly and aims towards sustainable development.
57. Curbed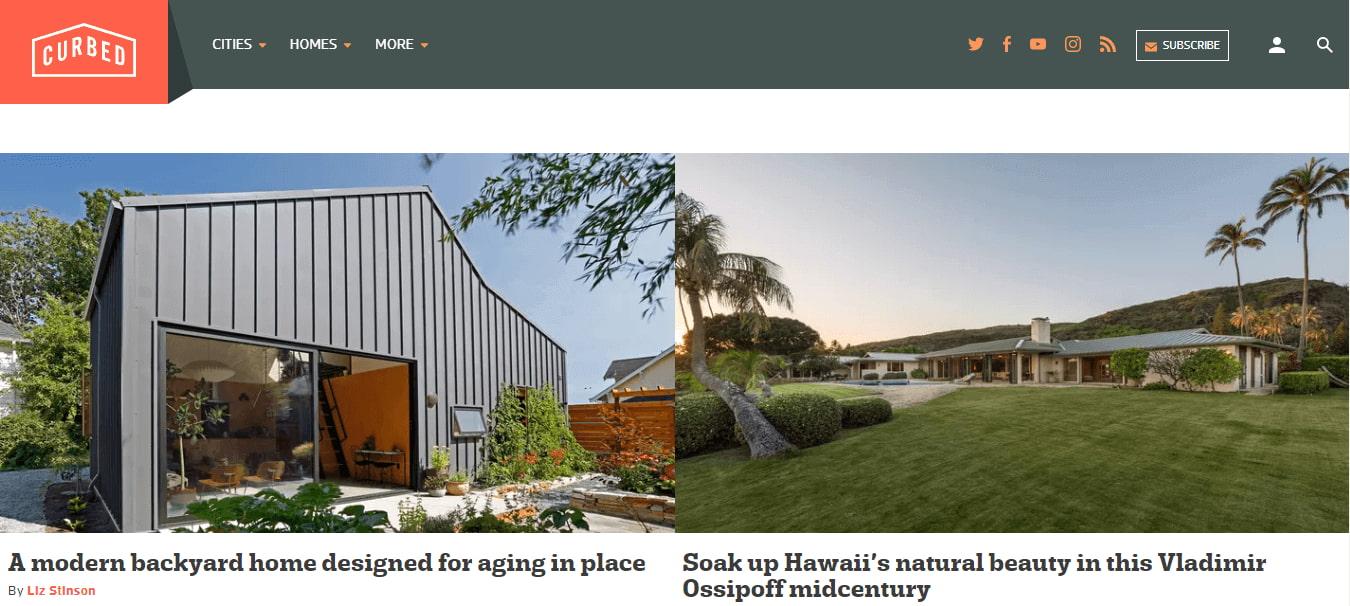 With Curbed, you can find the best solutions to all architectural designs. This website offers all types of landscape designs irrespective of the type of home you want.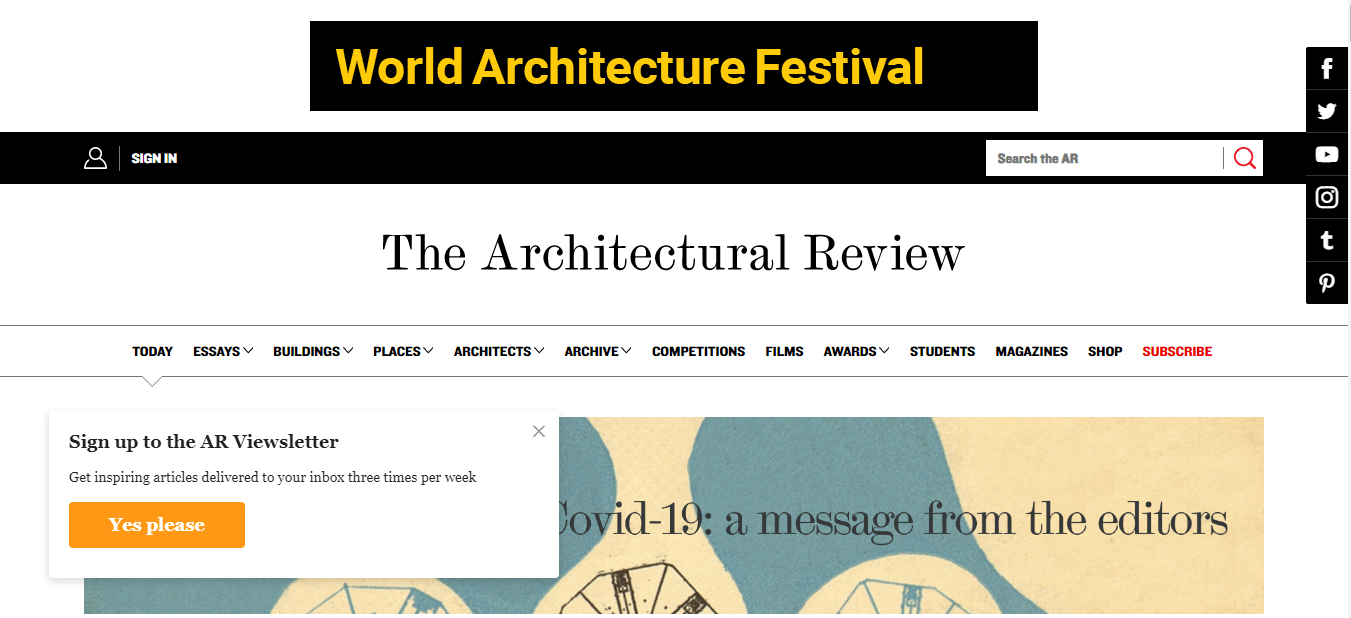 If you are looking for a place where you can find all those of landscape designs along with various building and interior designs ideas, Architecture Review is the perfect place for you.
59. Archisearch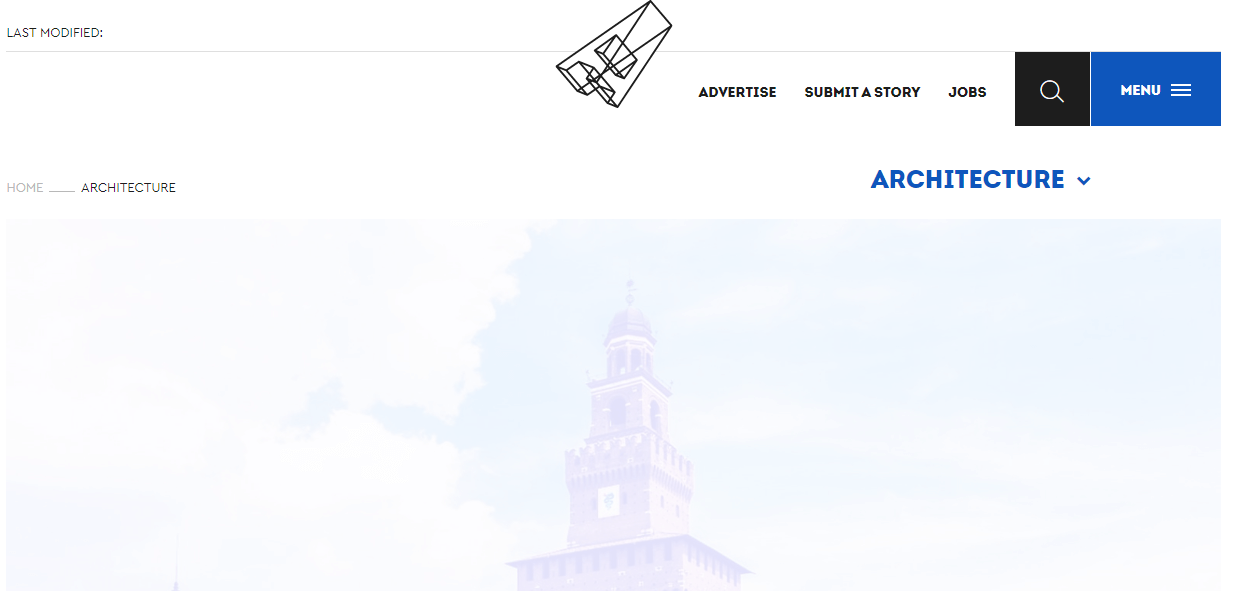 Archiesearch is a pretty interesting website. Here you can find innumerable posts on various architectural ideas. You can also find interviews of various architecture experts along with a list of the upcoming events.
60. Urban Omnibus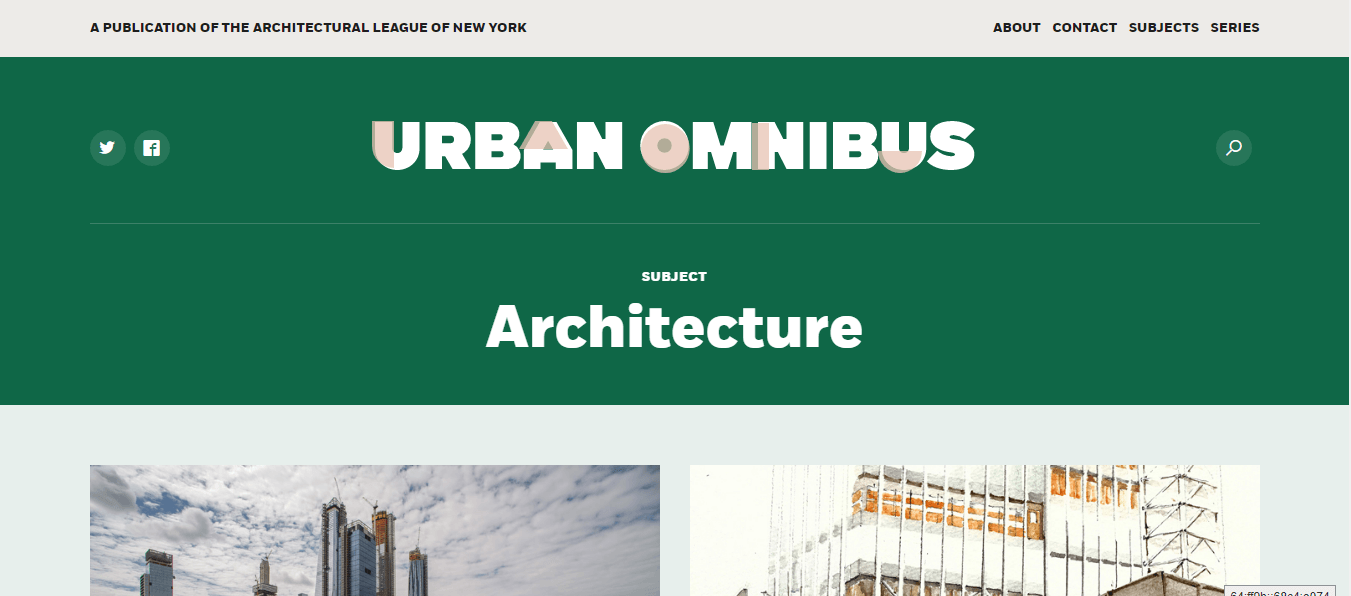 Urban Omnibus offers fresh and innovative perspectives on urban planning and citymaking. If you are thinking of designing an urban colony, you can check out the various designs for urban locations.
61. Talkitect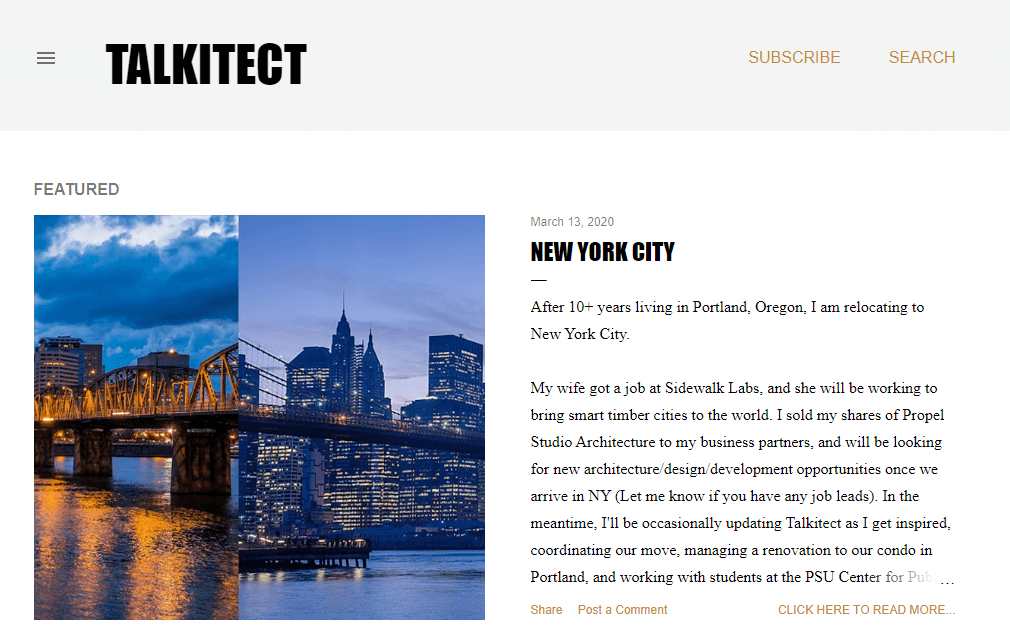 Talkitect is a blog which brings to you a slew of ideas on architecture, art and urbanism. If you want to know all about the latest architectural ideas which are popular nowadays, you can certainly visit this site.
62. Popup City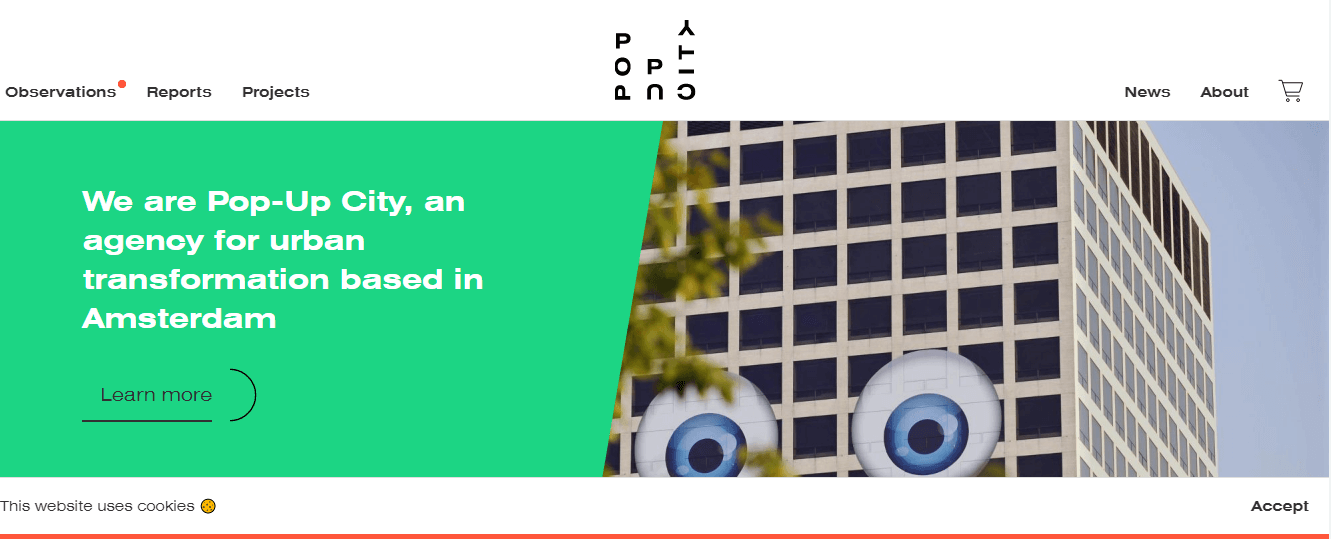 At Pop-up City, you can have specialized strategies which help in the creation of future proof places. If you want to move with the trend, you can explore all the trending design ideas here.
63. Homedit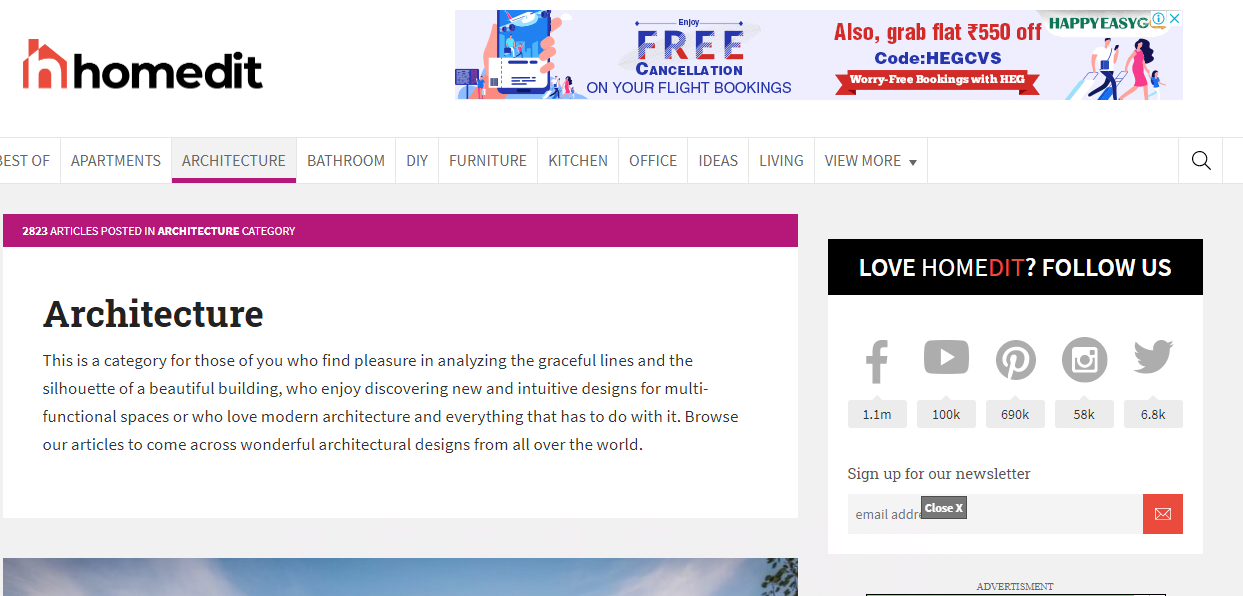 Homedit focuses mostly on interior design ideas and modern furniture which are trending nowadays. No matter what type of home you have in mind, you can find the perfect design for yourself at Homedit.
64. Homesthetics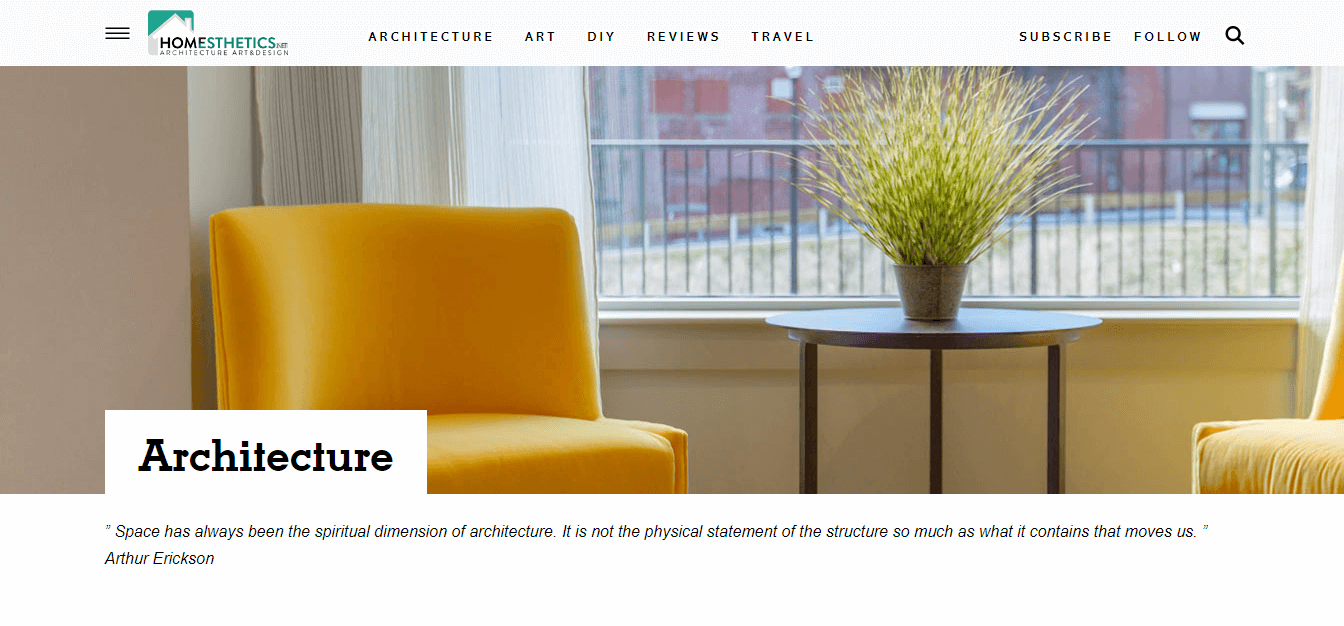 With Homesthetics, you can feed your imagination with brilliant and innovative design ideas which can increase the aesthetic appeal of a place. Simply visit the website and get to know all about the aesthetic design ideas of the day.
65. CAANdesign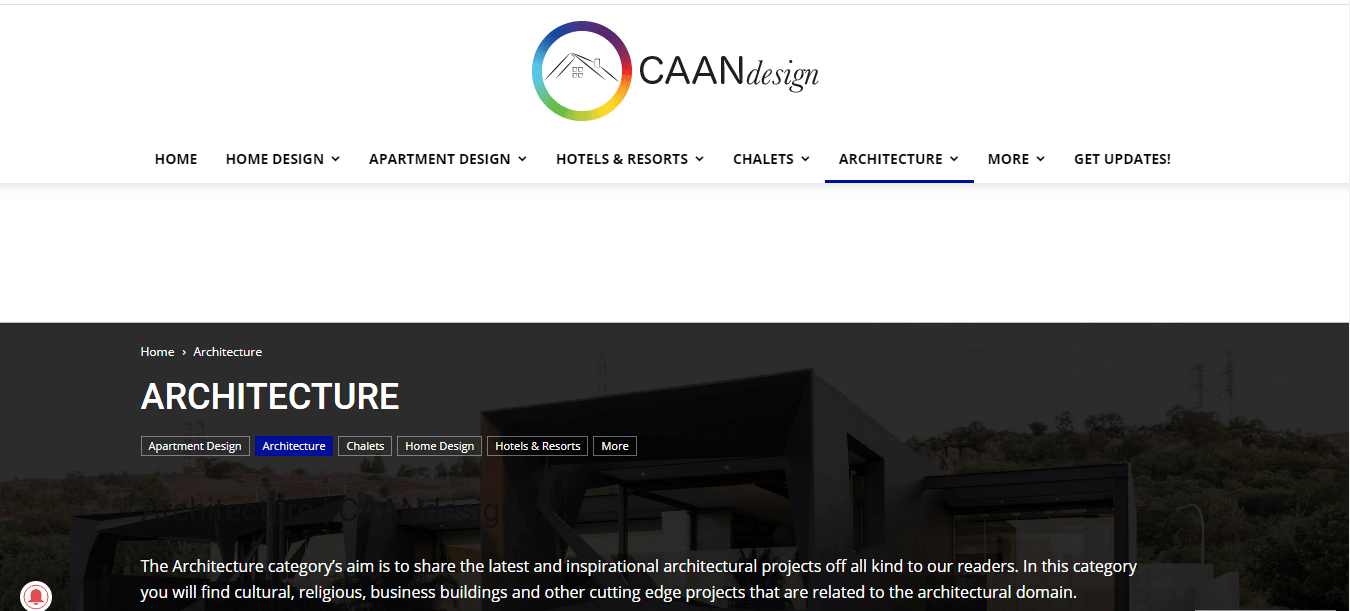 CAANdesign is the perfect place for professionals and amateurs alike. Users can find innumerable innovative designs which are suitable for all types of housing ideas for both cities and towns.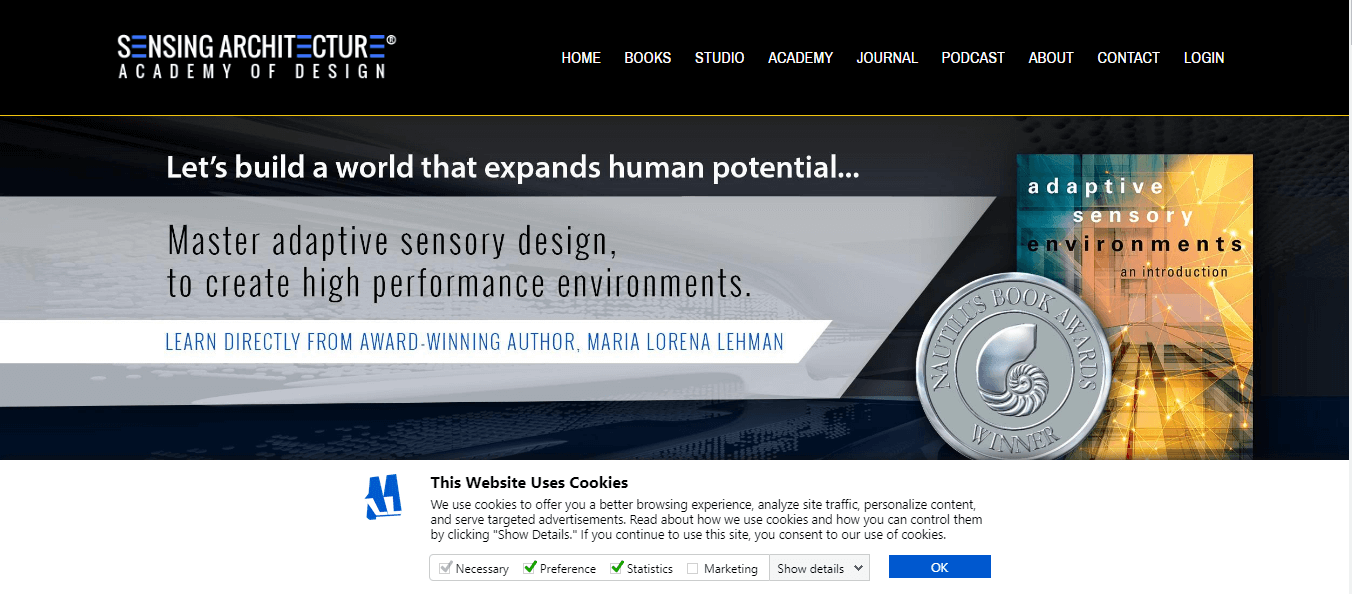 No matter what you are looking for, when it comes to architecture and innovative designs, Sensing Architecture has a lot to offer. You can find some of the most thought provoking ideas which can lead to beautiful and unique houses.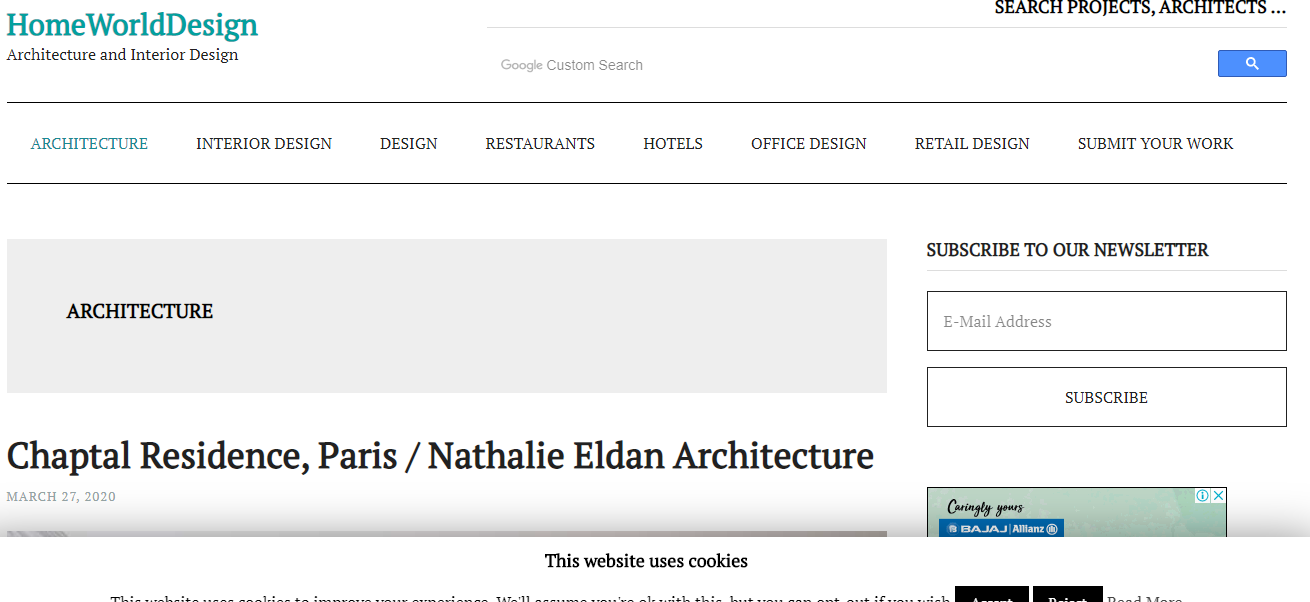 Be it contemporary or modern architectural design, with Home World Design you can be a step ahead. If you are looking for an innovative yet sustainable design, this is the perfect website for you.
68. Archello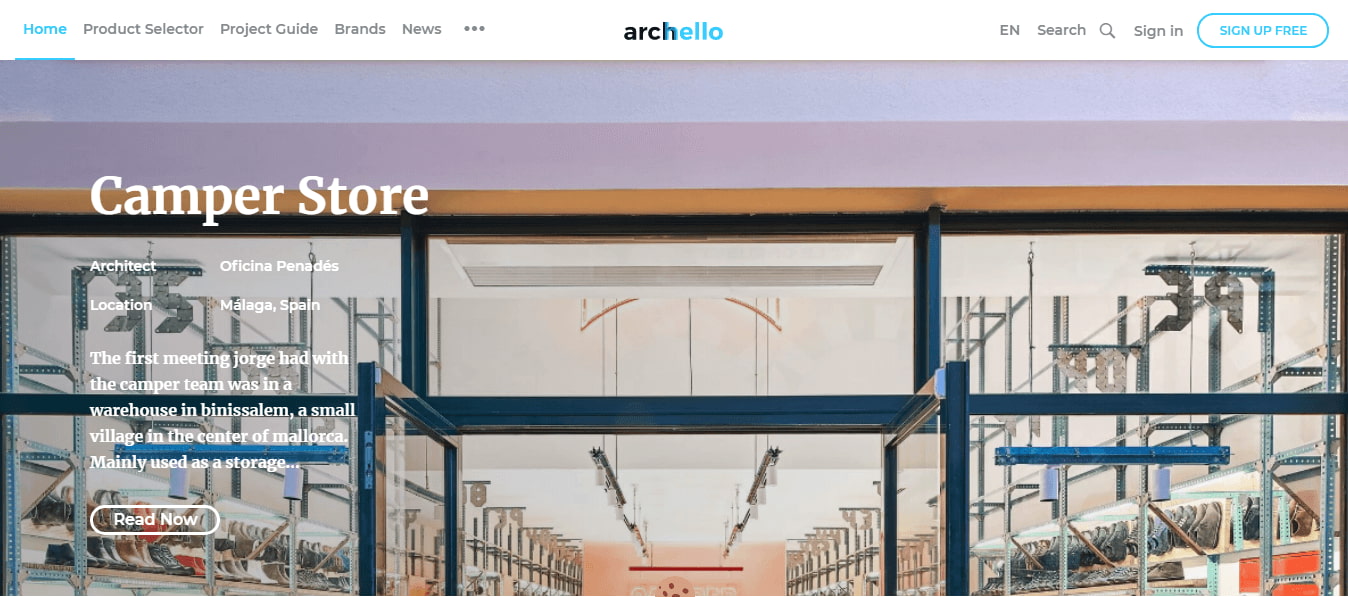 Archello acts as a hub for powerful tools and amazing ideas for a better design and a better world. Irrespective of the design you have in mind, you can visit Archello to find a solution to all your architectural issues.
69. Inhabitat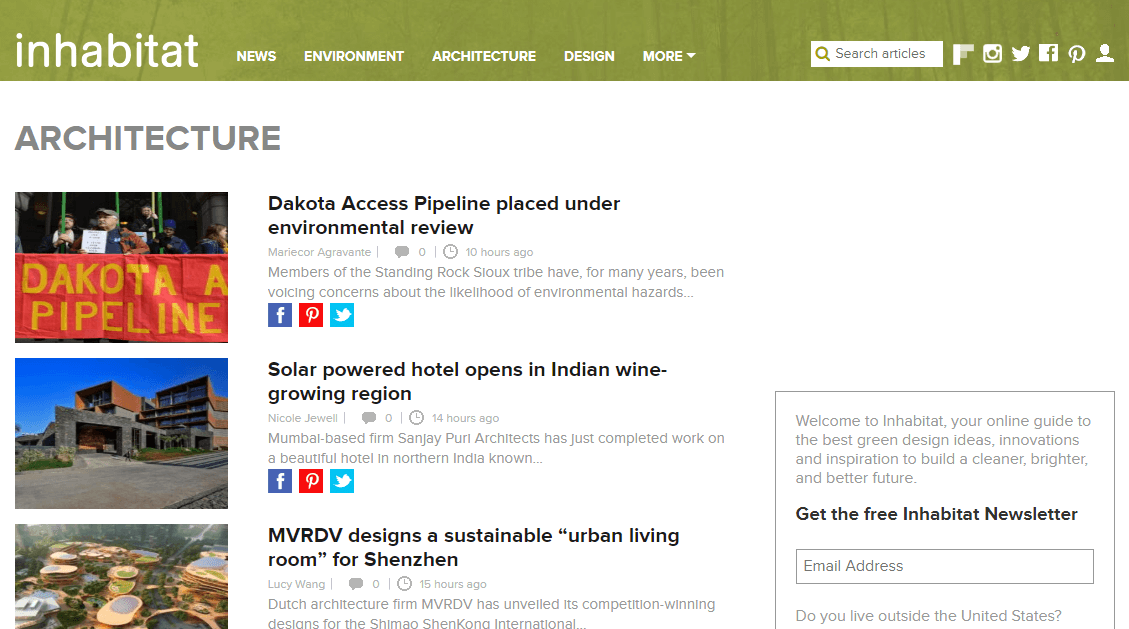 A home is the place where you learn and grow. Inhabitant works on this concept of growth, thus providing you with some of the most individualistic ideas for your residential as well as commercial projects.
70. Archi-Ninja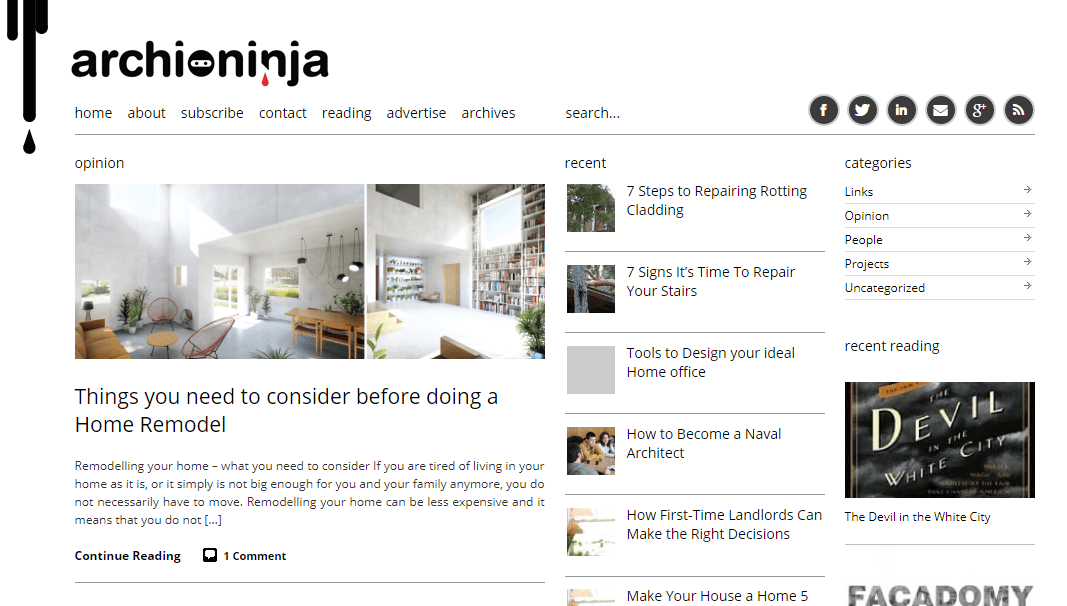 Remodelling of an old house can not only give a fresh perspective to your life but also helps you to save money. You can get amazing remodeling ideas for your home which are environment friendly as well as creative.
71. Freshome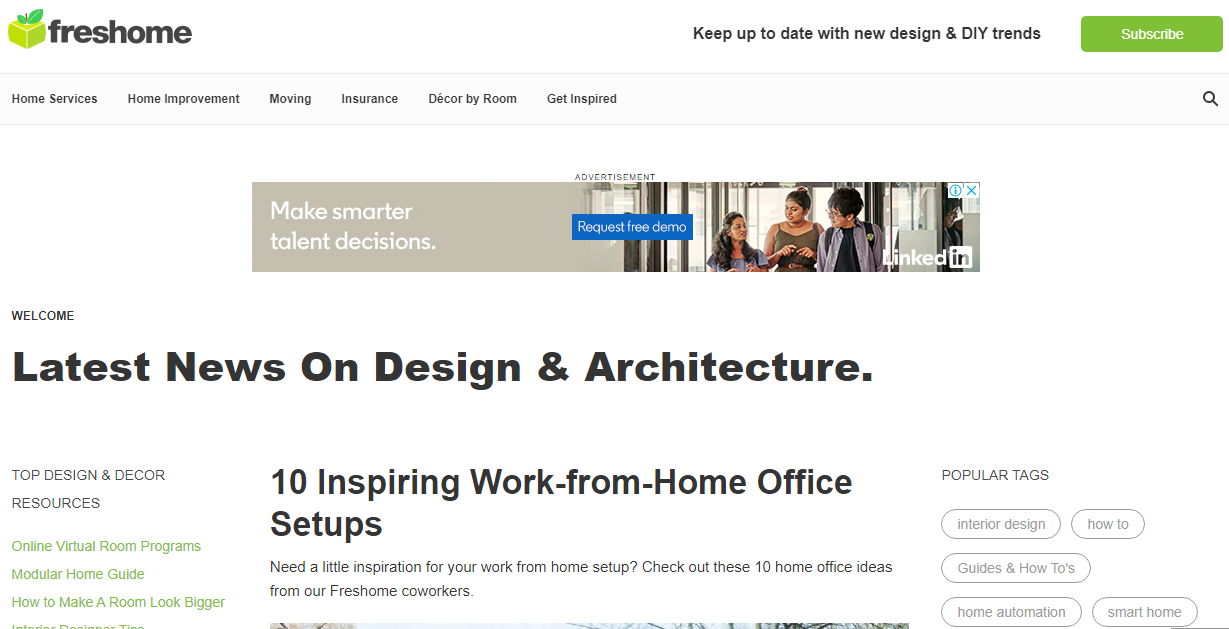 If you are looking for a spur of fresh ideas for interior design, home decoration or even contemporary architecture, Freshome is the destination for you. Visit the site and look around to find some mind blowing ideas.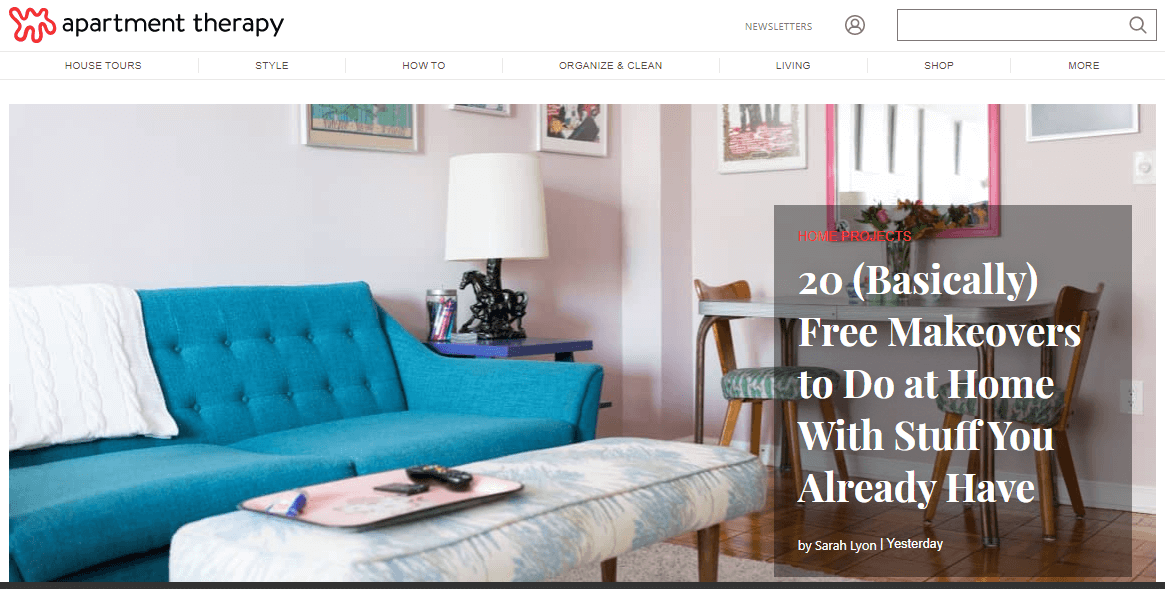 At Apartment Therapy, you can have memorable experiences with some of the best interior design communities where you can share your design lessons and other DIY along with other shopping guides.
73. Cabin Porn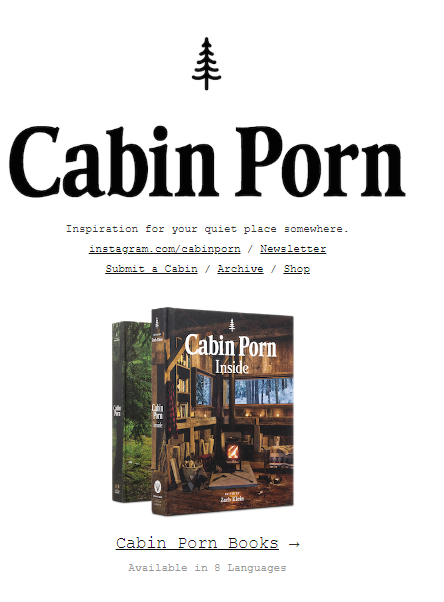 Cabins are among the top trends of this generation. People love to visit their cabins and relax. If you want to get some inspiring and budget friendly cabin design ideas, you can opt for Cabin Porn, a website designed for intriguing ideas.
74. Archiphile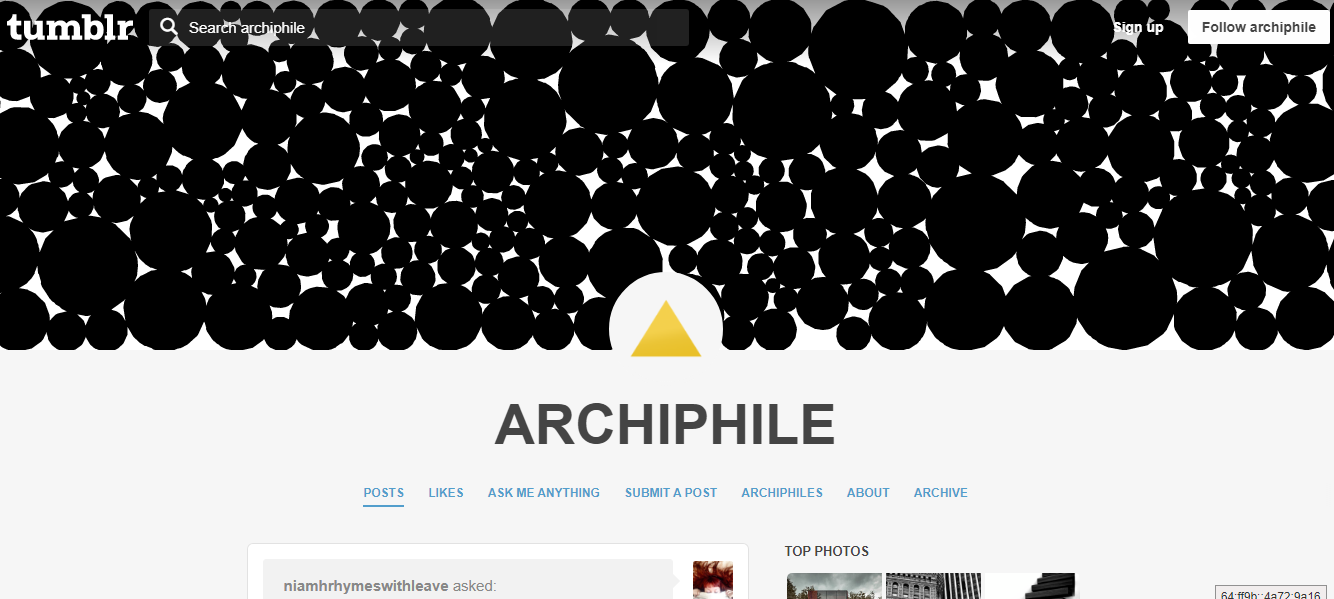 Archiphile is yet another architecture blog where you can find incredible ideas for your home. If you are looking for a place to get some good interior design ideas, you can certainly visit Archiphile which has some of the best design collections.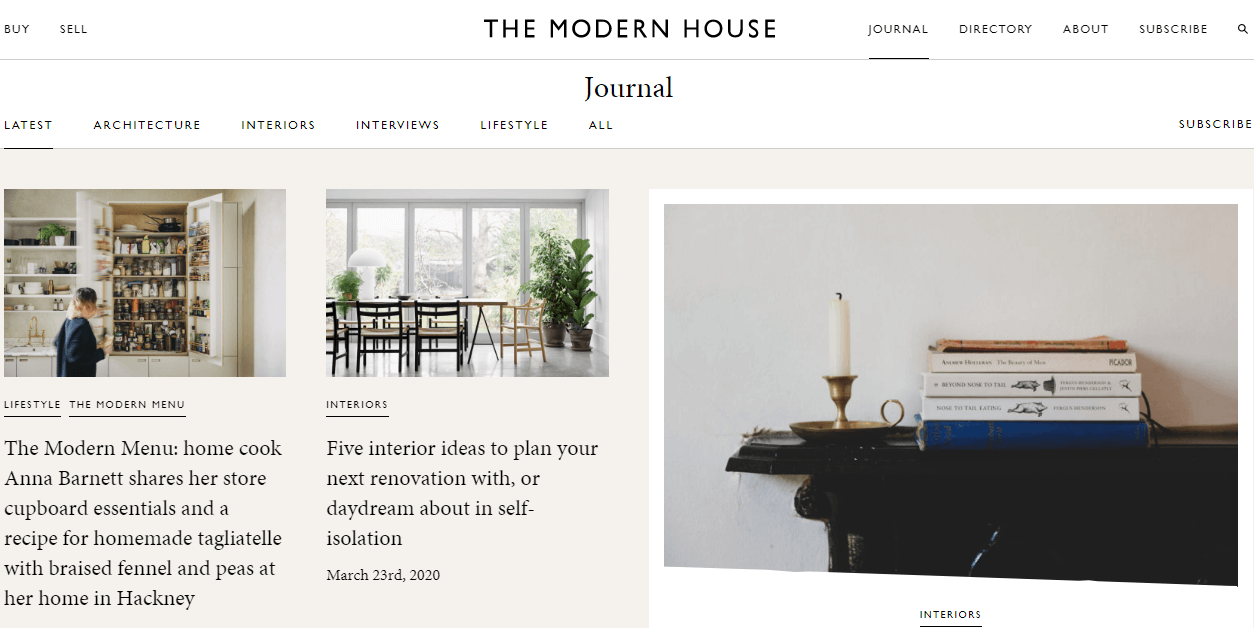 With advancement in lifestyle, people are opting for houses which have modern technologies capable of making their life easier. With The Modern House Blog, you can get to know the latest additions to the modern house design ideas.
76. Anthony Concrete Design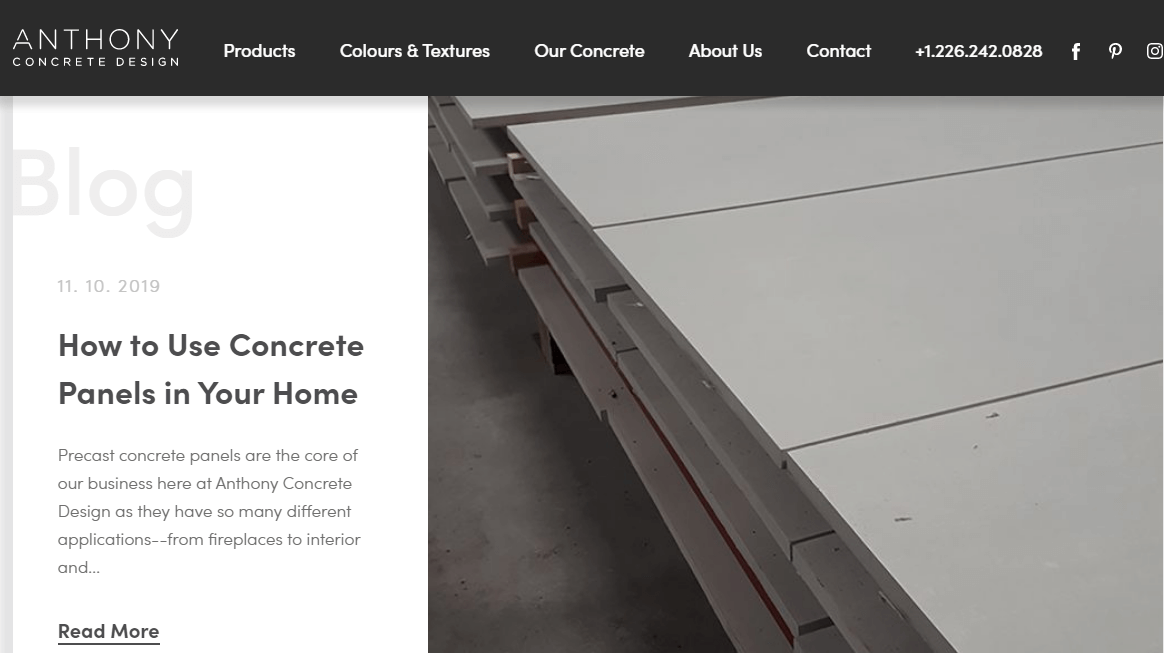 Anthony Concrete Design updates you about the latest trends in concrete architecture along with pictures of the recent designs. Follow the blog for knowing more about the different themes and ideas of concrete designs.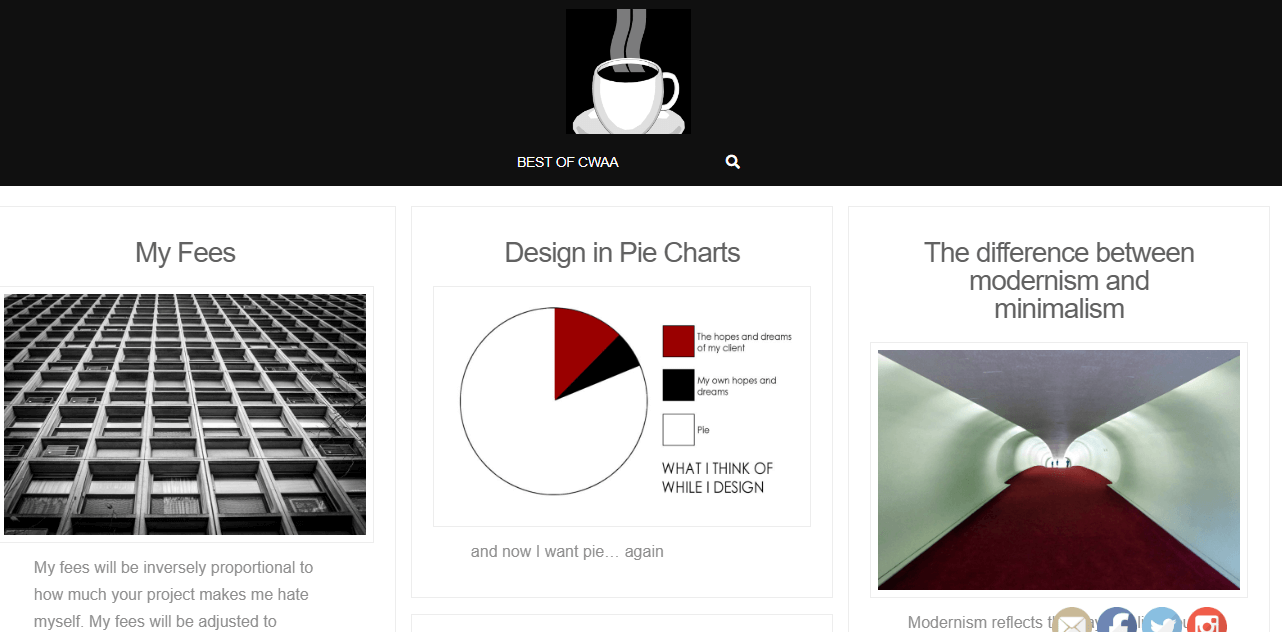 Want to know about the latest architectural designs straight from the architect in a very informal way? Then you should definitely follow this blog. You will get all the updates of modern architecture from here.
78. Design Milk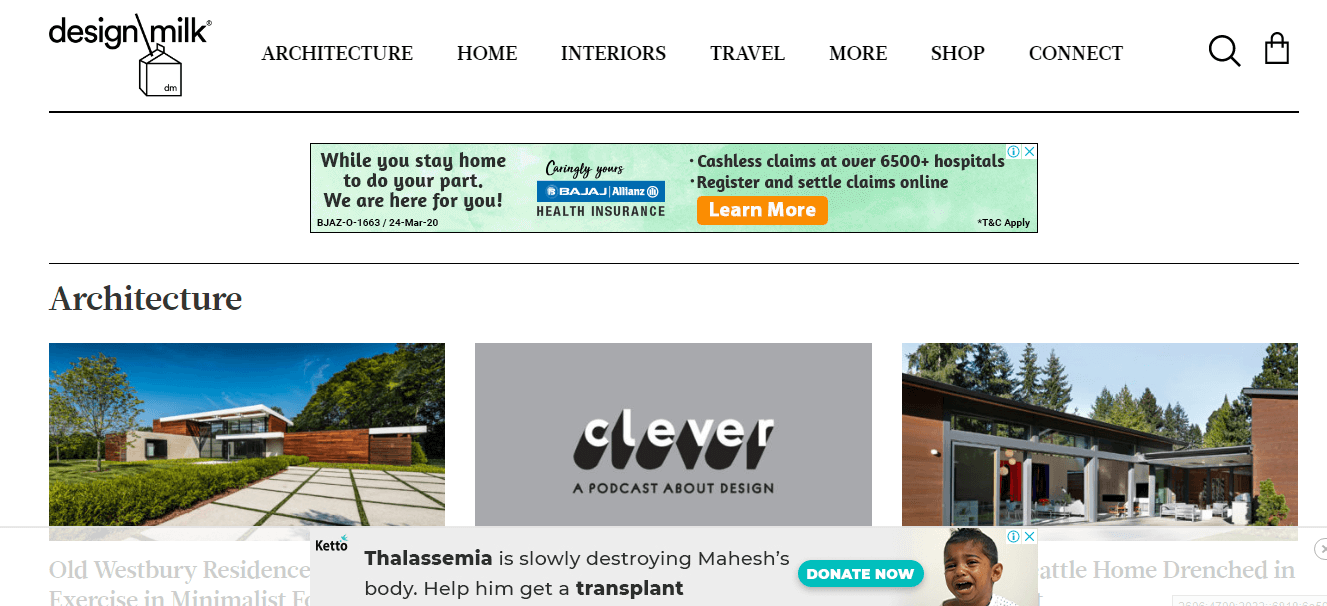 Design Milk tells you about the most modern designs and decorations from the universe of architecture. New articles and blogs are published here regularly. Follow our blog to get the latest updates.
79. Materialicious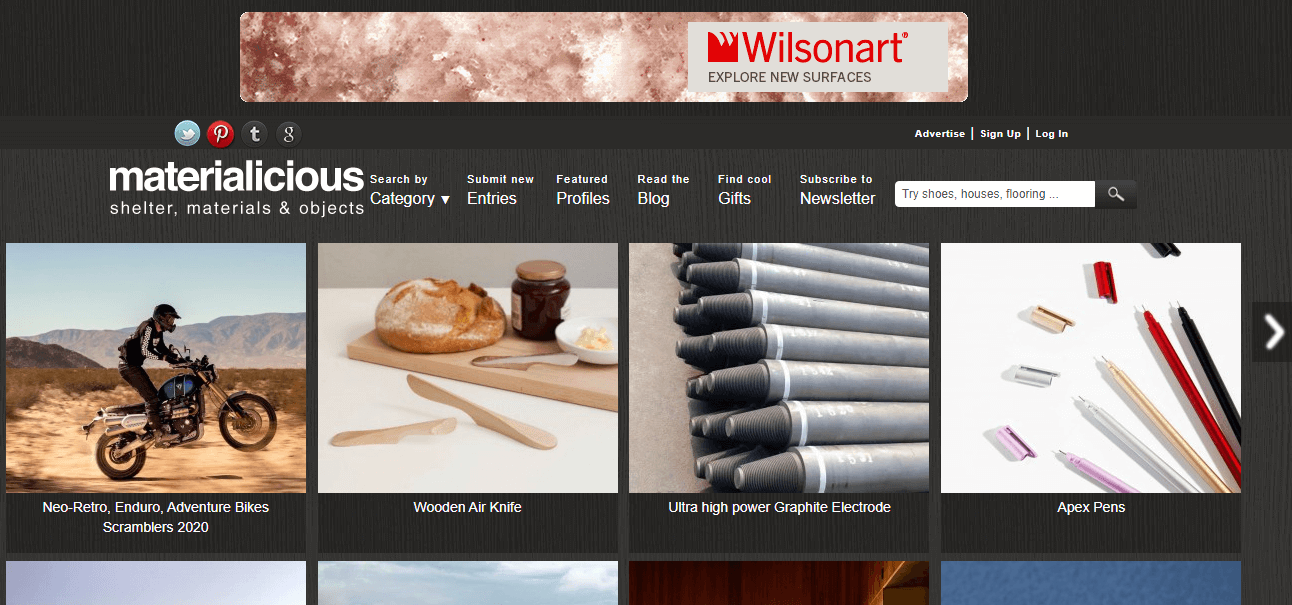 If you want to update yourself with the latest trends in architecture and home designs, then Materialicious is the best website for you. Each and every type of interior and exterior designs is discussed in this blogs, which you can receive if you follow the blog.
80. Stair Porn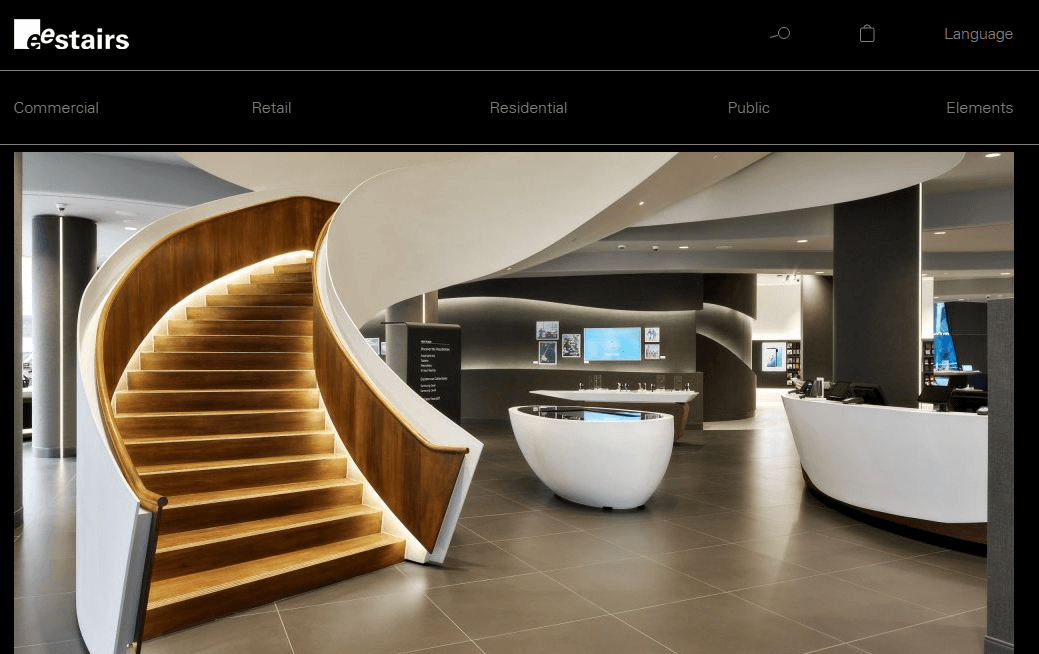 Are you interested about interior designs and wish of a dedicated blog for it? Then your wait is over. Follow Stair Porn blog for getting updated about the different types of staircase designs through which you can decorate your house.
Are you an avid follower of modern day architecture? Do you want to pursue your future career in this field? Then follow Visualizing Architecture, where you will get new blogs about interior and exterior architecture of different types every week.
Designing a modern day house is a challenge to the architects, and they need to be updated on the recent trends and designs. Metropolis Magazine serves the purpose for the architects and publishes a new article on architectural designs every week. Follow this blog to know more.
World of Architecture is a blog dedicated to the architectural designs, modern trends and designs of urban houses. From designing your staircase to placing windows at the right place, you will find your answers to every question here.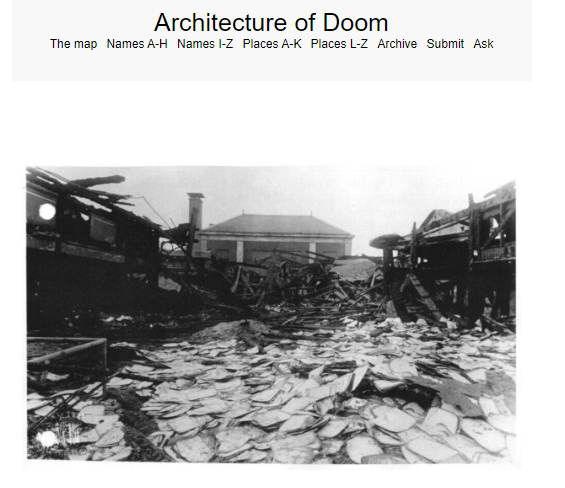 The name may sound gloomy, but Architecture of Doom is a fully dedicated page for the architectures and engineers to know about the different designs around the world and how they can implement those on their own work. Follow this blog to know more.
85. Dezeen Magazine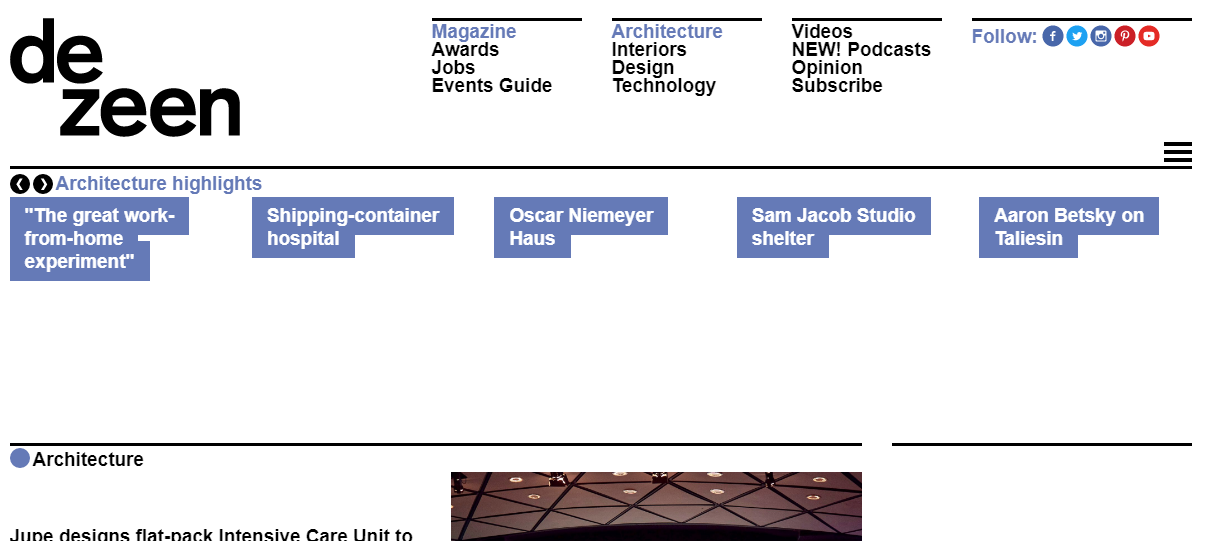 Do you want to know about architectural designs about different countries and implement in your newly built house? Then you have to follow Dezeen Magazine, which portrays a wide range of architectures and designs from where you can choose.
86. The Cool Hunter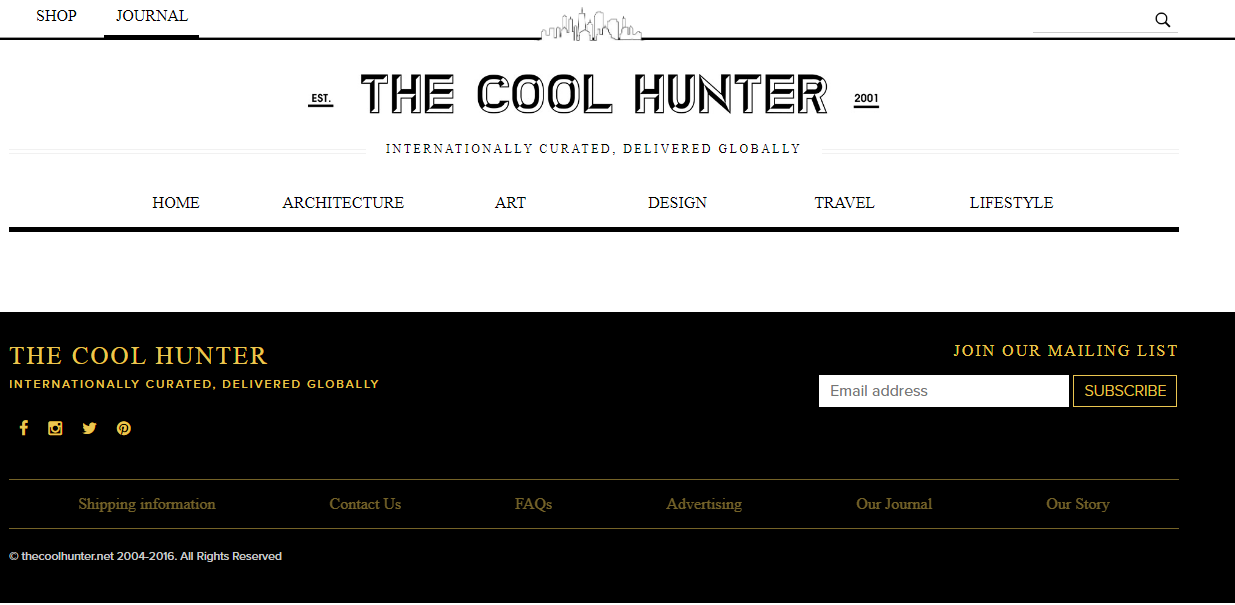 Keeping knowledge of modern day technology and architectural designs are a must for the budding architects. The Cool Hunter is a page dedicated for them. Get updated about some of the cool designs around the world and know the hidden trivia behind them. Just follow the blog and you will get updates every week.
87. Pretty Architecture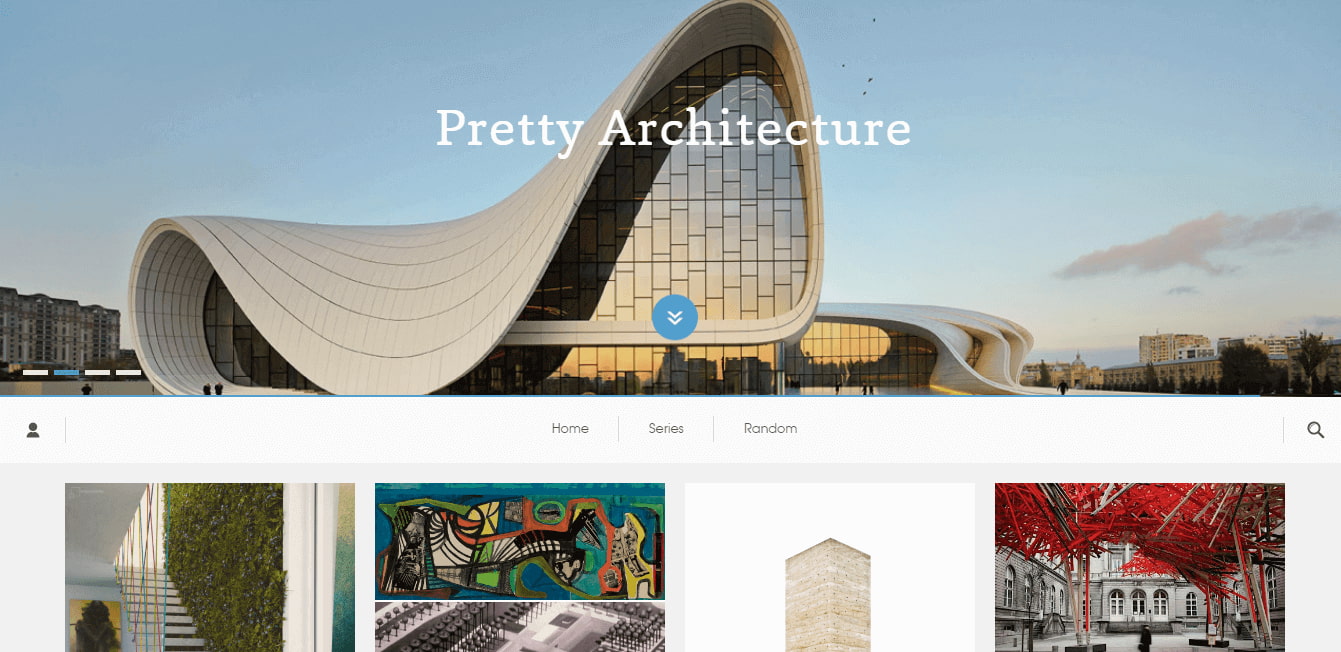 Pretty Architecture is a blog which tells you about the different forms of architectural designs around the famous constructions of the world. Follow the blog post to keep yourself updated with a new article regularly.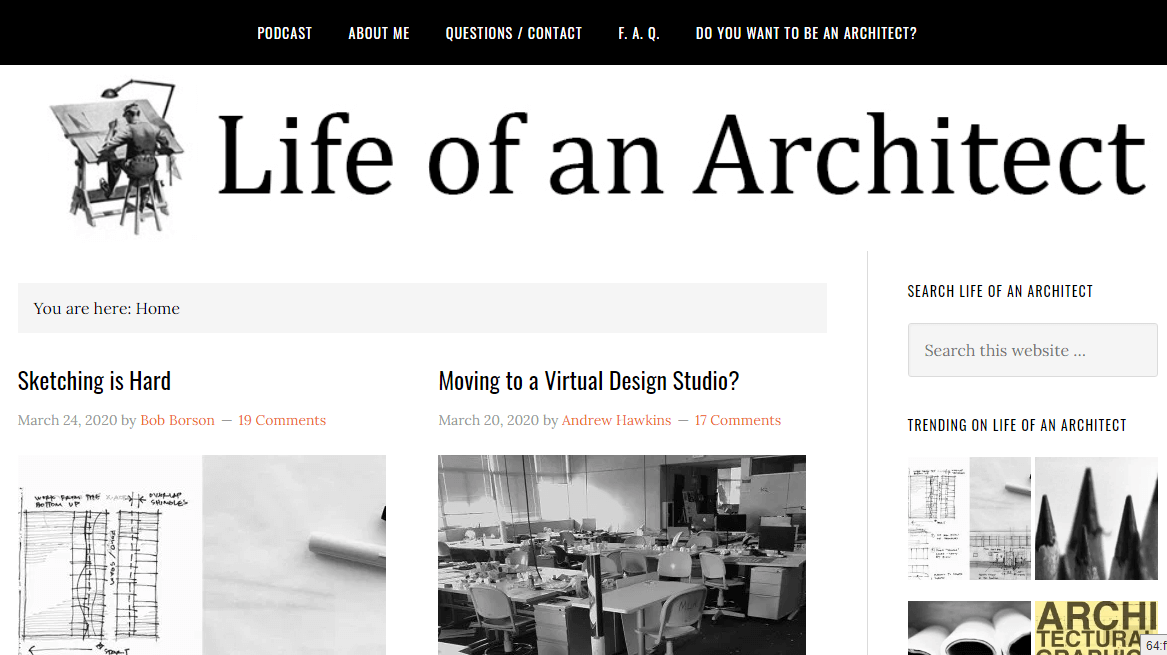 Life of an Architect is a page dedicated to the architects around the world. It is more like a large extended family where you can not only read blogs about modern designs but also hold discussions with architects and engineers around the world. Just follow the blog post to know more.
89. Archeyes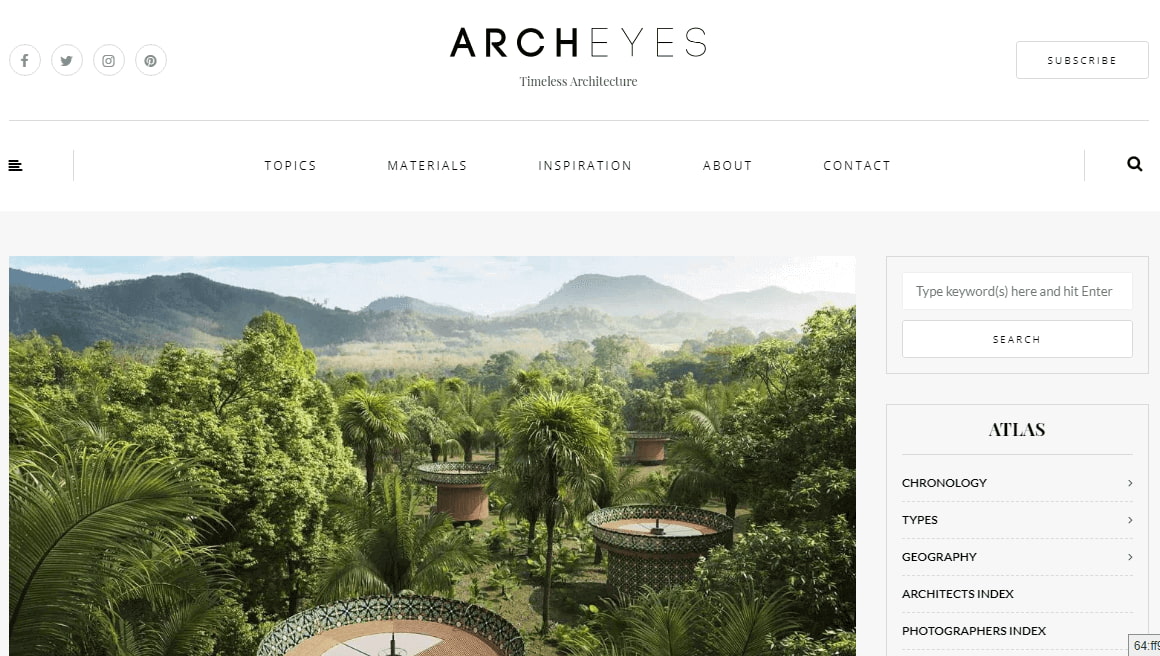 Archeyes is a brand new blog post dedicated to the architects all around. From traditional designs to modern architectural marvels, you will receive updates in the form of a blog every week. Just follow the post to get yourself updated.
 World Architecture describes about the world class architectural marvels and the little known facts about them. The modern designs and traditional approaches to architecture are also discussed in this blog. Follow to know more.
91. Bustler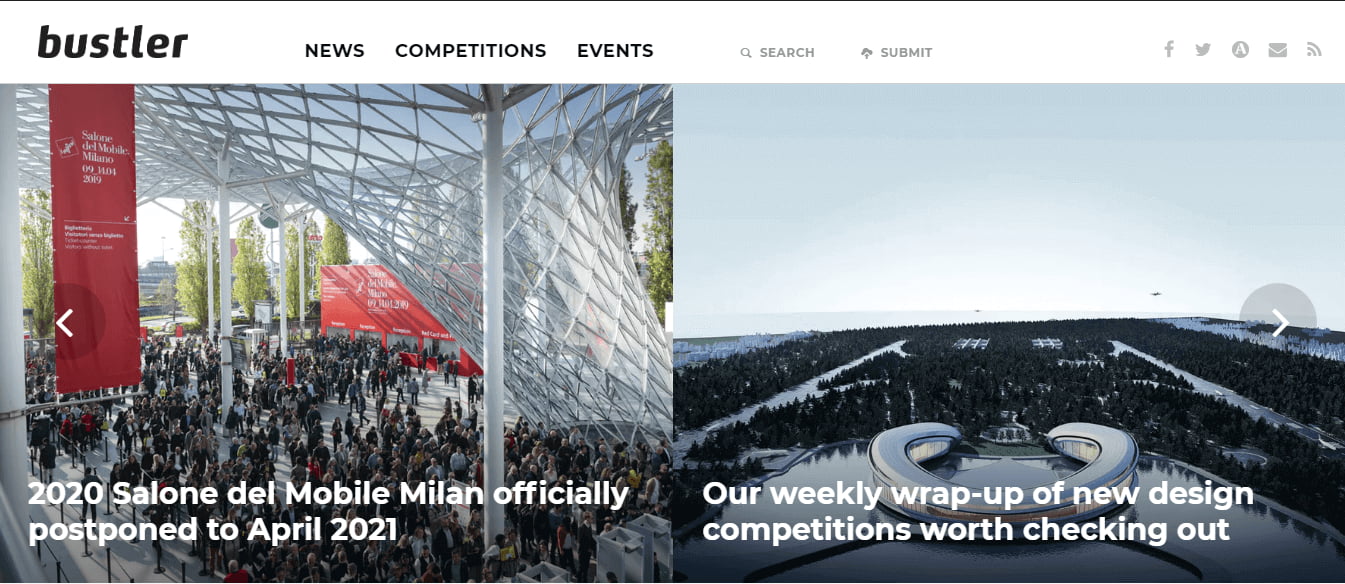 The world of architecture is vast and the architects need to be updated about the modern trends and designs. Bustler is one of the few dedicated architecture blogs where articles and blogs related to modern designs are discussed.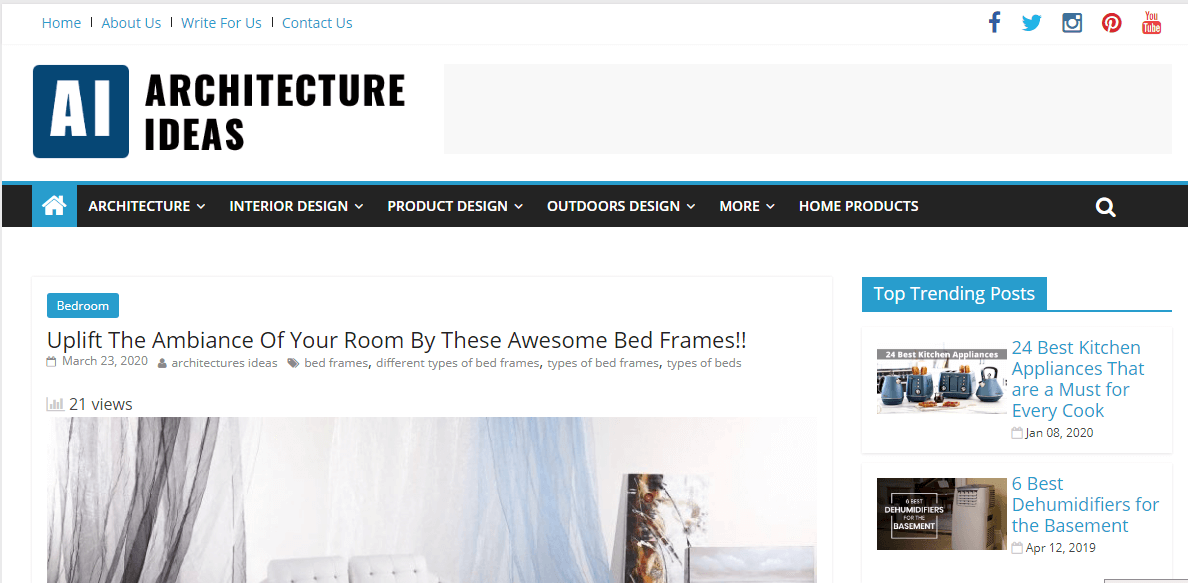 Do you want to become an architect in future? Do you have architecture in your academic curriculum? Then worry no more, in Architecture Ideas you will get latest top trending designs and ideas with just one click. Follow the blog to get new updates every week.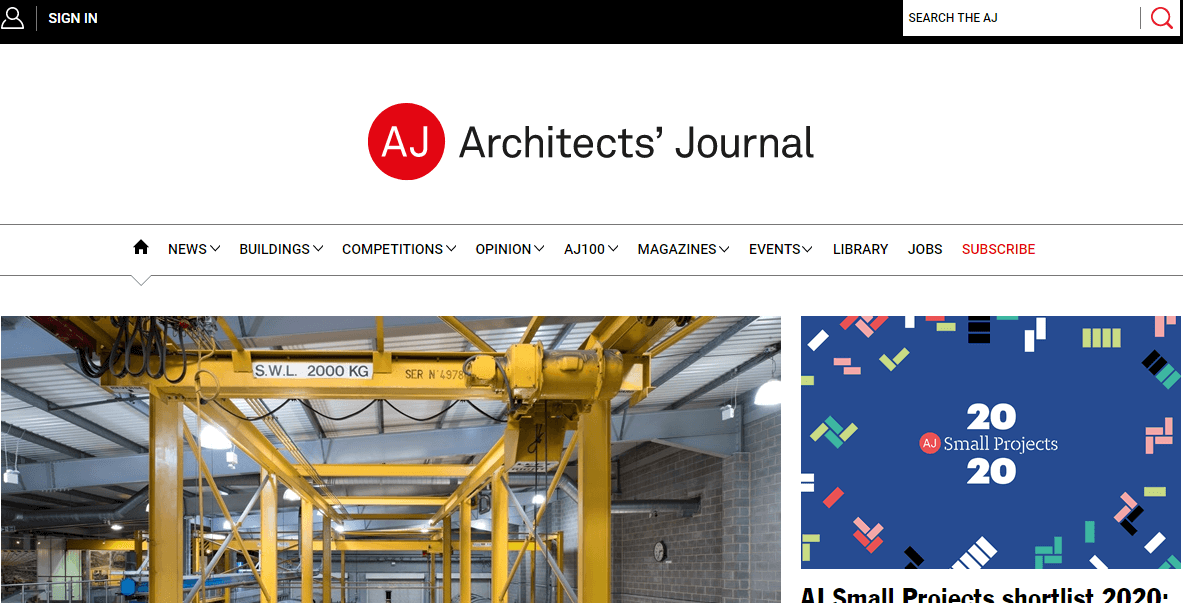 The modern approaches of architecture, along with the writings of some of the renowned architects are discussed in this blog. You will know more about what the trending exterior design of a house is, or how to decorate your interiors perfectly. Follow the blog to know more.
94. Designrulz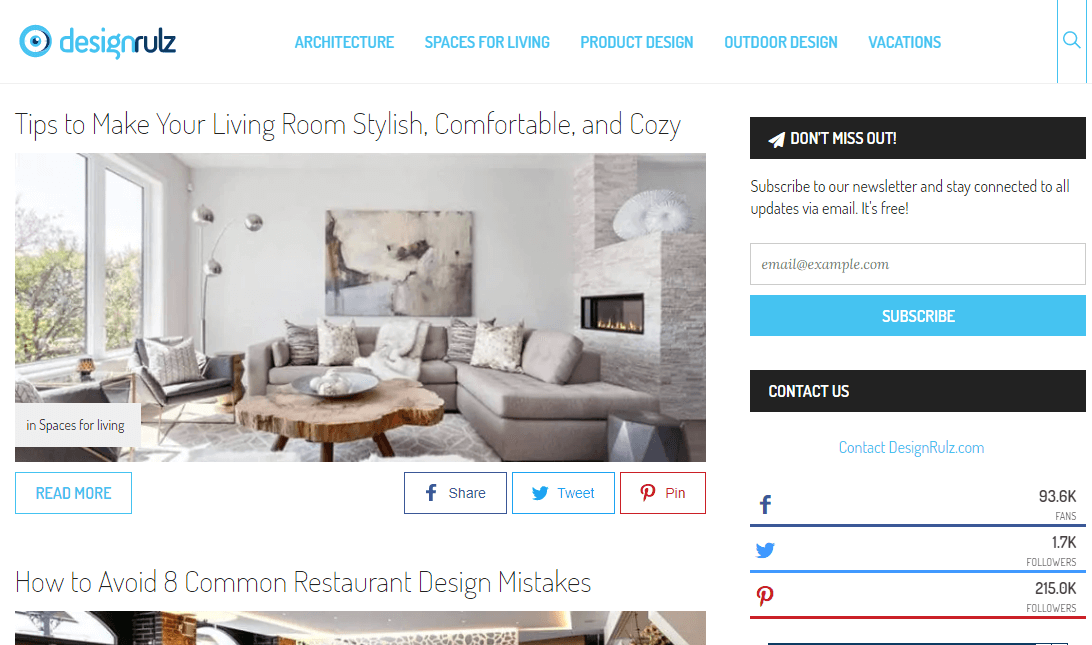 Designrulz is a blog where you will find details about the top trending interior and exterior designs of the world.  This will not only help architects, but those who want to refurbish their house and are a connoisseur of modern themed designs.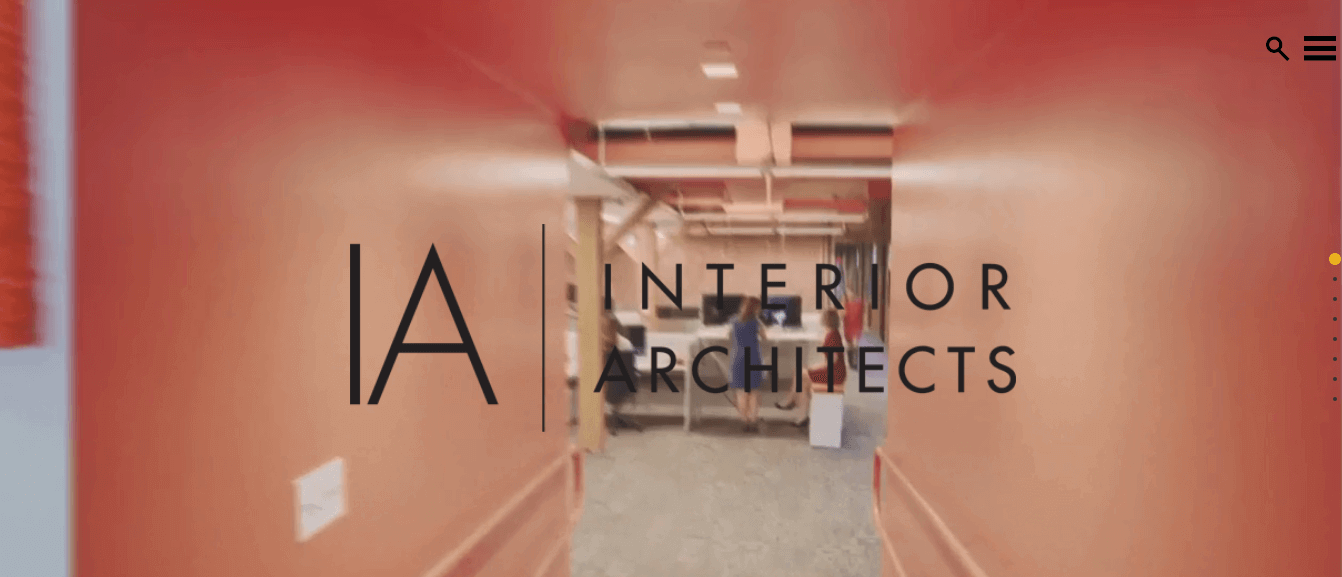 Are you out of all kinds of ideas regarding your interior design? Do you want new updates about interior designs regularly? Then you have to follow Interior Architects, where you will know more about interior designs and the tidbits of decorations.
96. aasArchitecture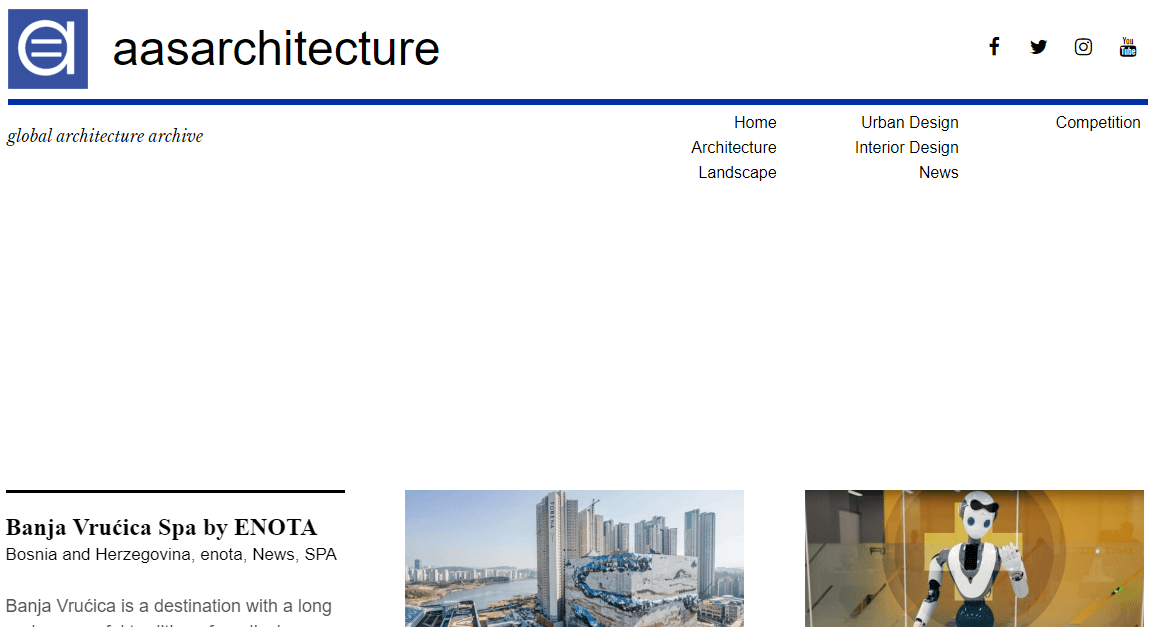 aasArchitecture is a dedicated blog for the architects, where new trends about architecture are updated regularly. Just follow the blog to keep yourself updated with new design ideas and architecture related blogs at a regular interval.
97. Young Architect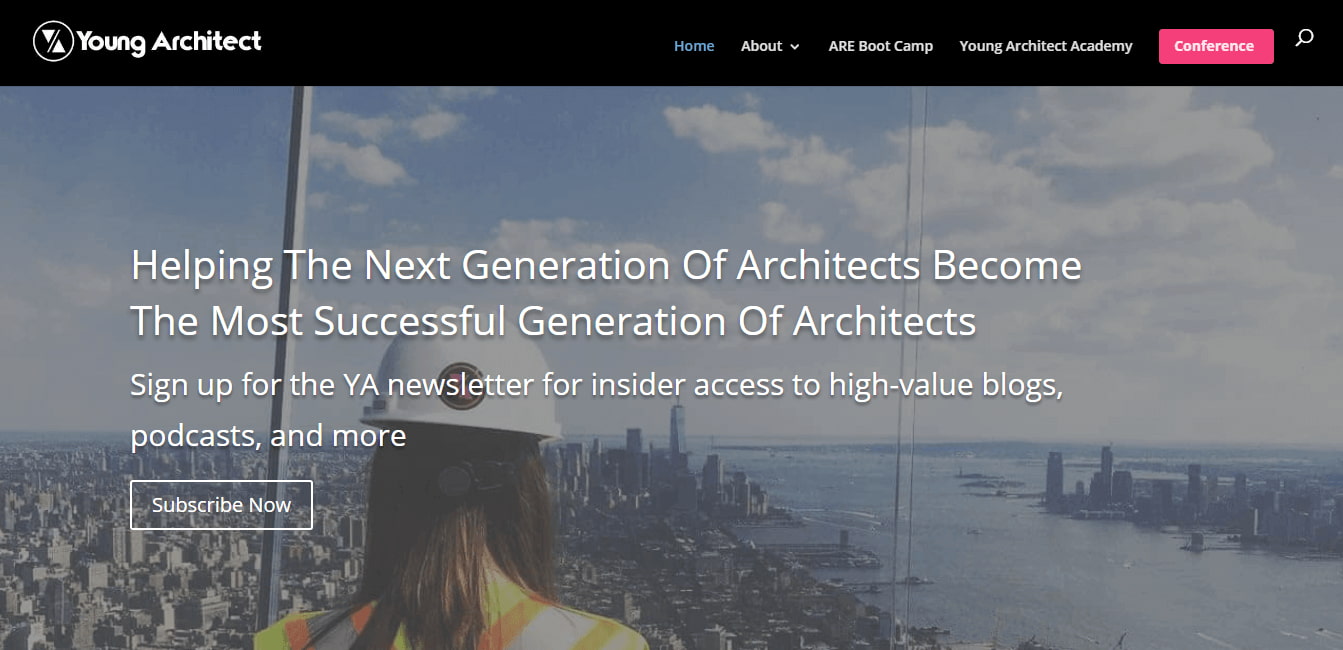 This blog is totally for the budding architects who will build some of the noteworthy constructions in near future. This blog talks about the modern approach of architecture with highlights on traditional examples of some of the best designs around the world.
98. Arcmax Architect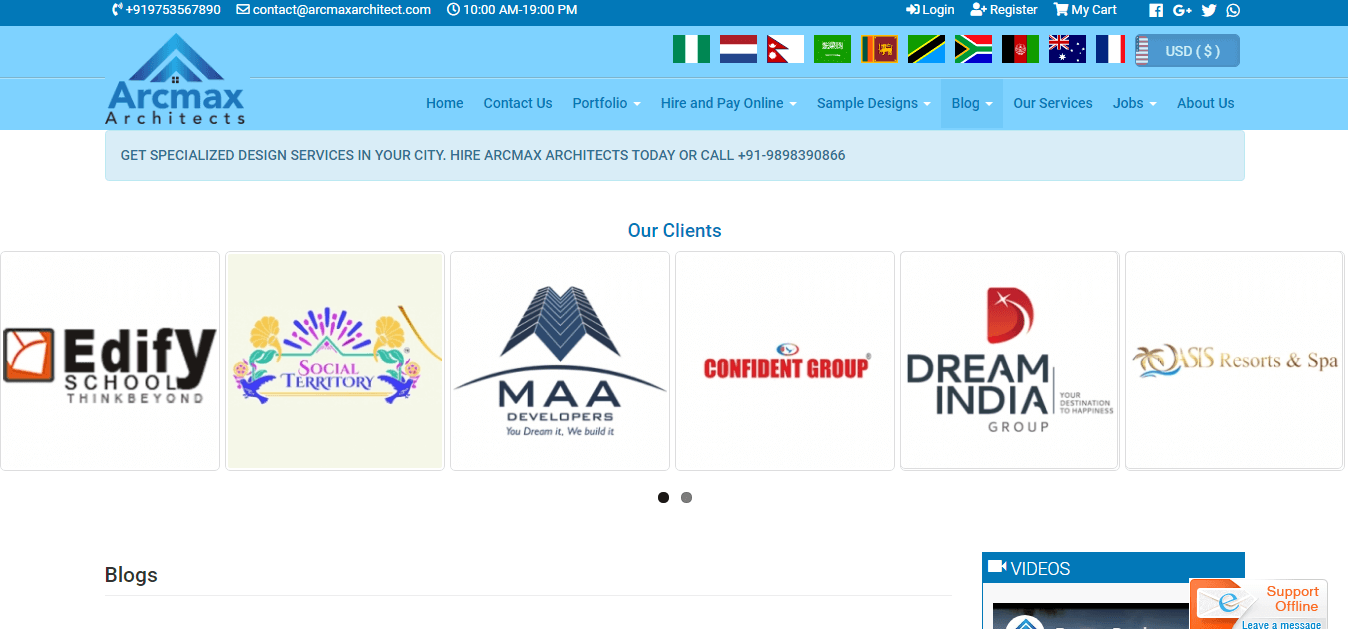 Arcmax Architect is a blog and discussion forum about modern architecture. If you have a natural knack for architecture and interior designing, then you should definitely follow this blog. The modern updates of architecture around the world are discussed regularly here.
99. Habitusliving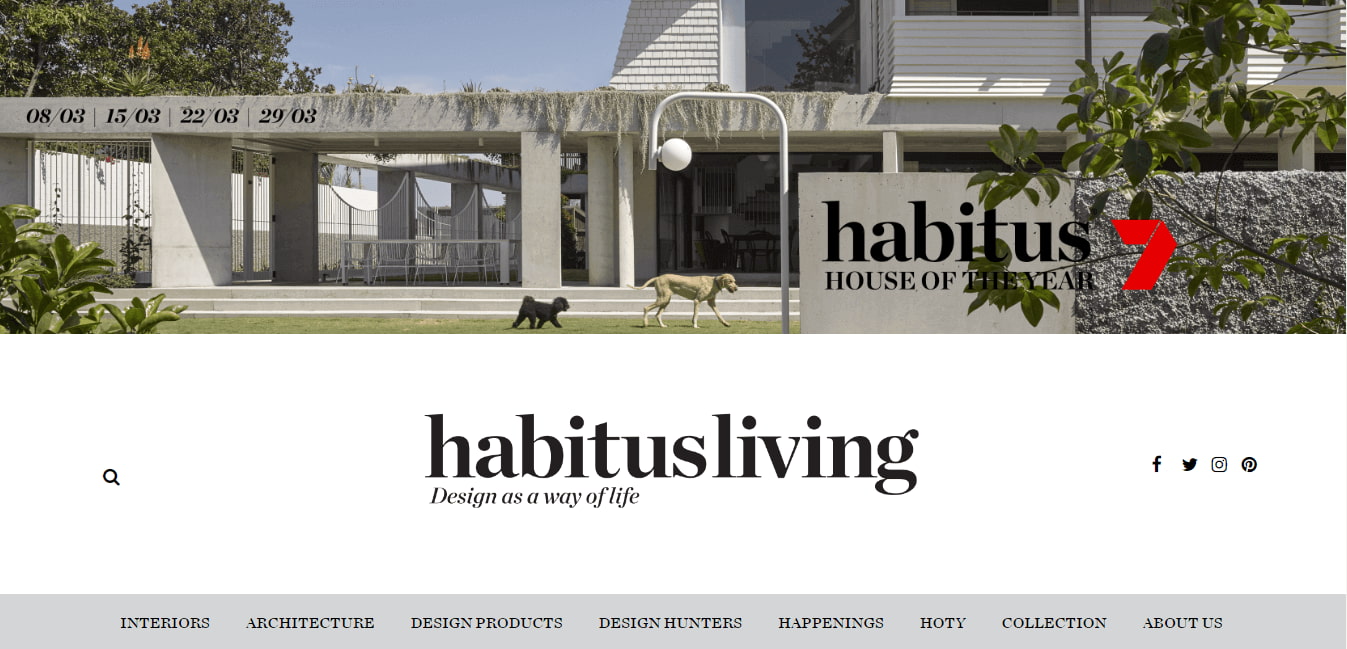 Habitusliving tells you more about how to live better. International architectural trends, different new kinds of designs and technical aspects of architecture are discussed here, so that you can live in a better condition. Follow the blog for more.
100. Architecture Quote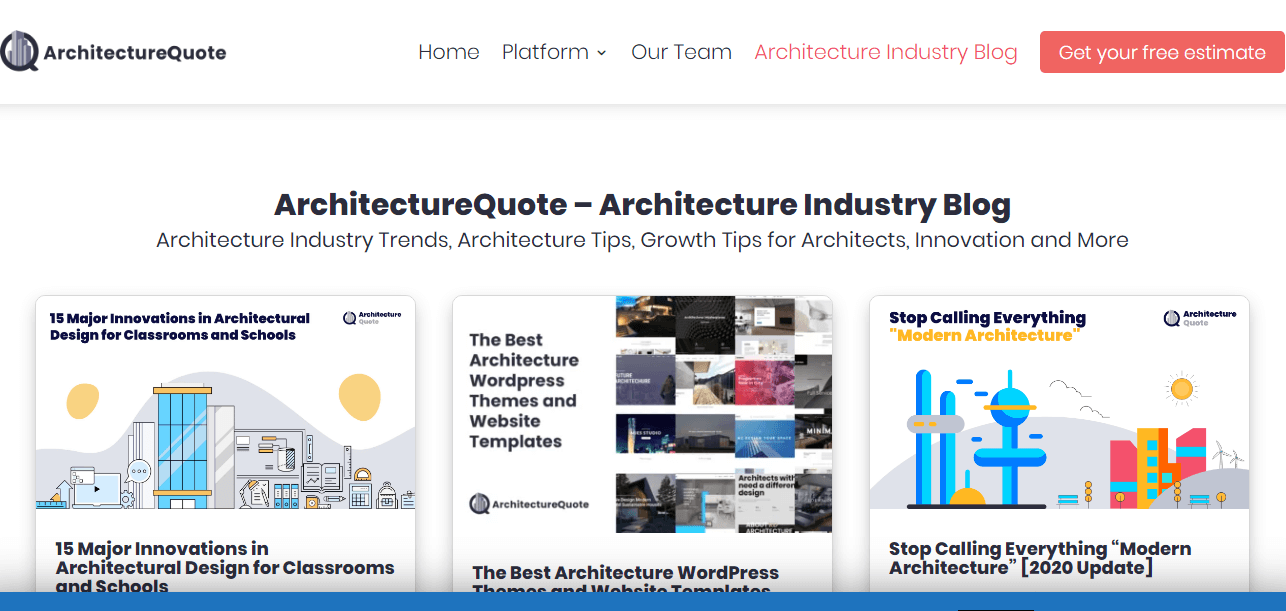 If you want regular updates on the different types of interior and exterior designs, and want to successfully implement the strategies in your work, then Architecture Quote is the place for you. Regular updated blogs about the world of architecture can be found here, you just have to follow the blog.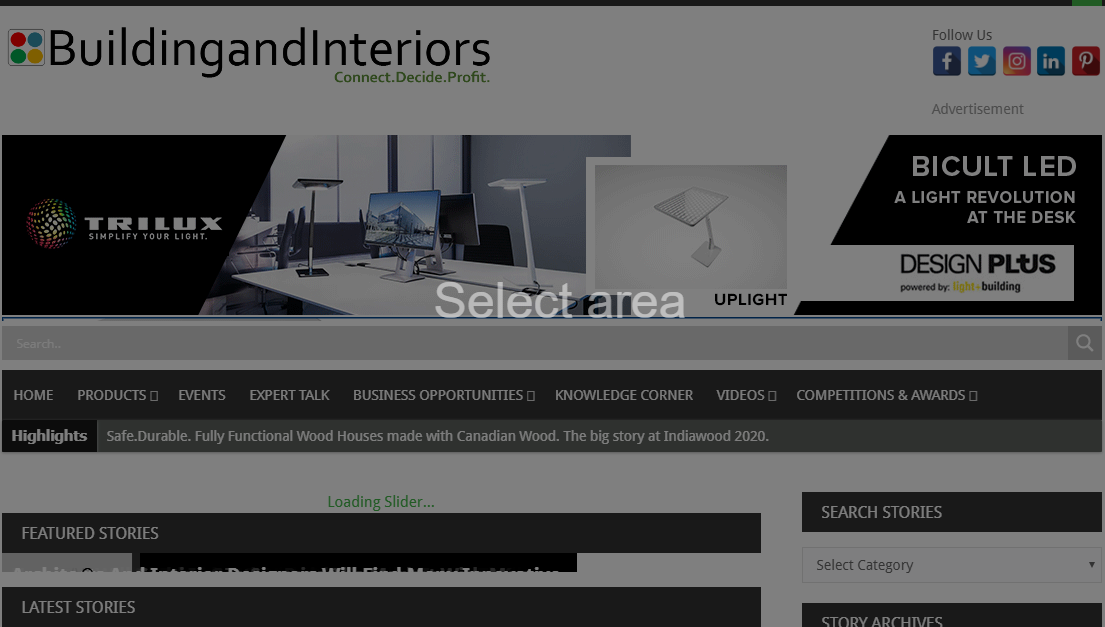 If you are associated with architecture and want to transform your work to a next level, then Building and Interiors is the place for you. Different kinds of articles and blogs are published regularly which encompasses both exterior designs of a house and interior designs as well.
102. Modern Architecture Concept
Do you think that there should be a dedicated blogging site that covers only about architectures and designs? Then you should definitely follow Modern Architecture Concept. Not only you will know about different kinds of architectural marvels around the world, but also you will gain the confidence to materialize those concepts in your work as well.
103. Design Thoughts Architecture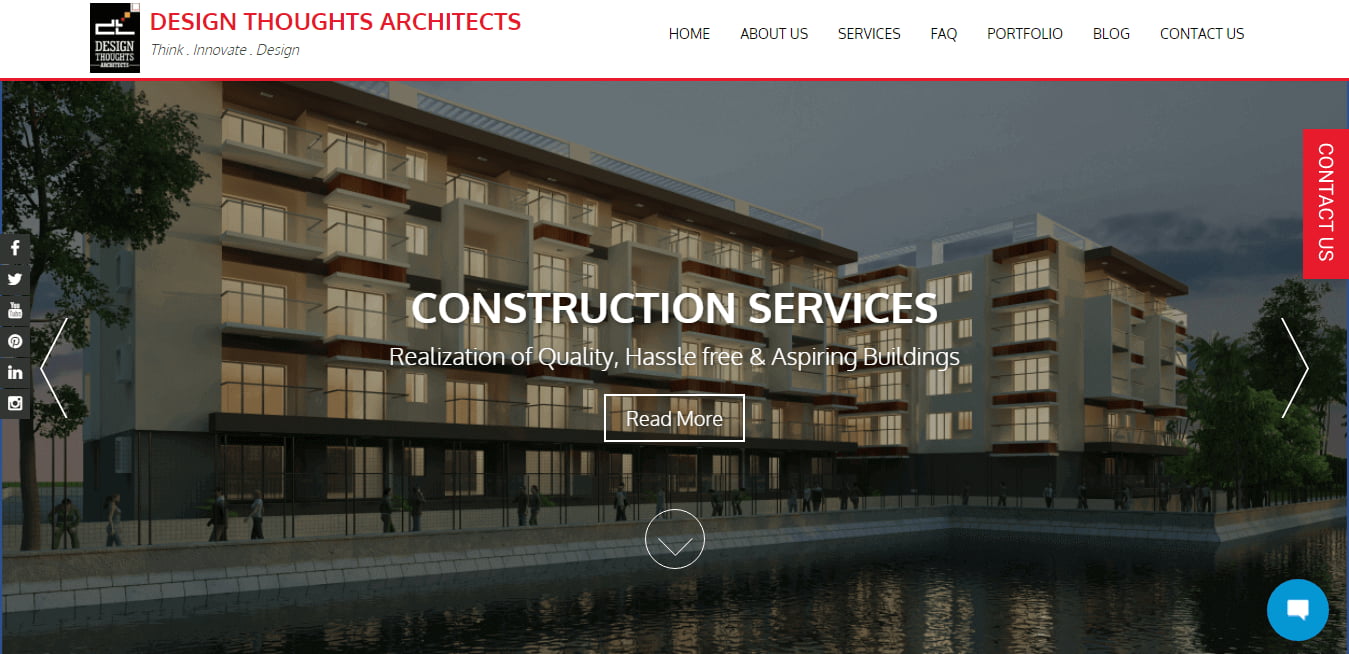 Design Thoughts Architecture is a perfect launching pad for those who want to continue their professions in the field of architecture. The different updated and well written blogs about modern day architecture will enrich the young minds.
104. Architempore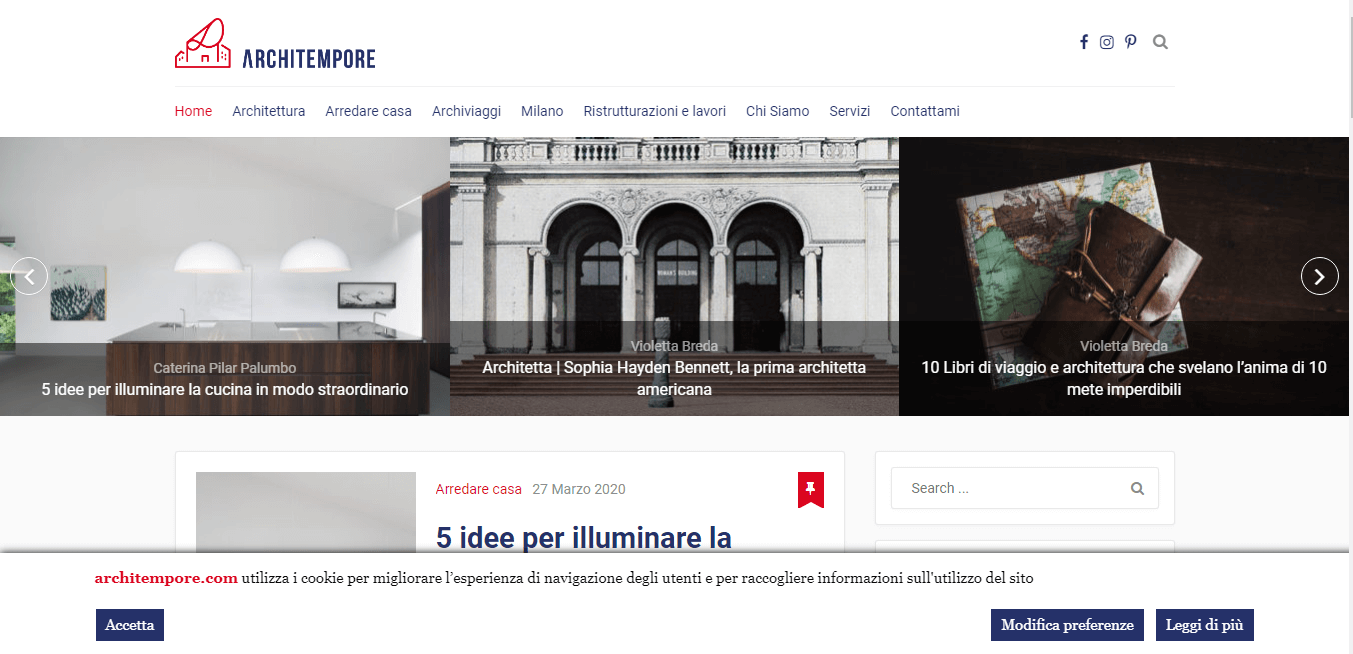 Architempore is a platform for the budding architects who want to quench their thirst of knowledge about different aspects of architecture. From technical aspects to modern architectural examples of the world, you will find everything in this blog.
105. Architecture Unwrapped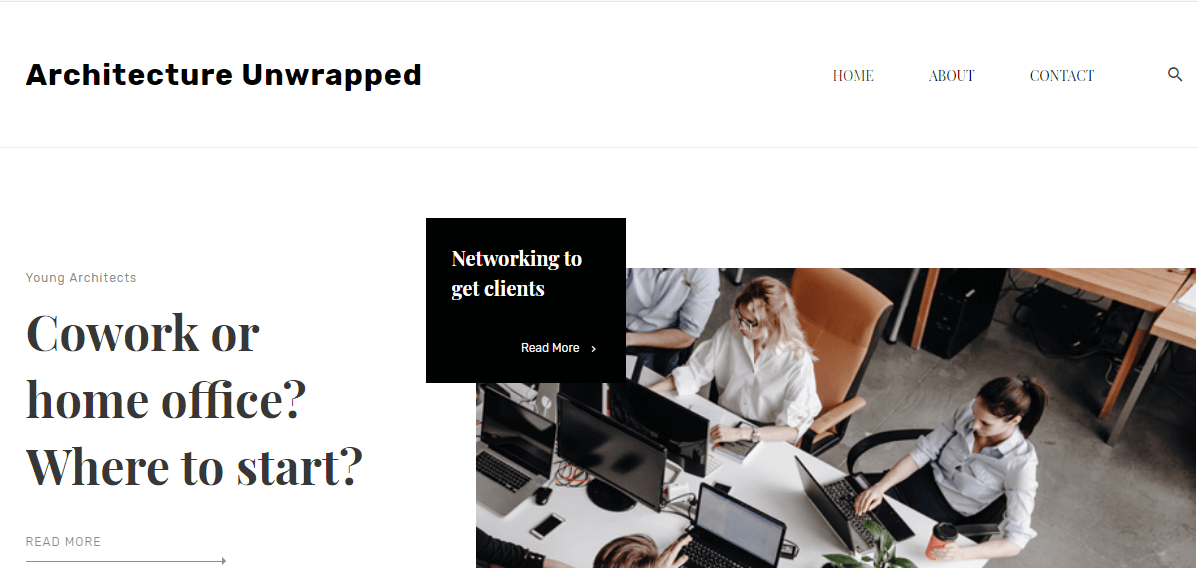 Architecture Unwrapped is a blog where you will find write ups about modern interior and exterior design ideas along with the traditional sides. Follow the blog today to receive updates regularly.