Wood has, over the years, been the go-to material for doors. This shouldn't be any surprise as wood doors boast of a certain appeal due to their lush design and appearance. However, they're also more expensive than other door materials. Hence, they're not suitable if your budget is limited. In addition, hardwood and softwood are prone to damage due to exposure to natural elements such as rain, sunlight, and cold. Due to this, they'll need regular maintenance to ensure they don't bend in the long-run.
So, if you're looking to install doors in your home, but are opting for a different material other than wood, you've come to the right place. Here's a guide highlighting the best alternatives for wooden doors you should get for your home.
Steel Doors 
source: frenchsteel.com
If you're searching for solid core composite doors, look no further because steel doors guarantee you just that. It's for this reason that they're perhaps one of the most popular options when it comes to choosing the right door for your home. With a stainless-steel door, you get both modern and traditional appearances and are guaranteed high impact strength and low wear. Therefore, you shouldn't be worried about warps or cracks with these doors, unlike with wood doors. These doors also boast pf a sleek, modern design. It looks great in any location in your home.
Steel doors are usually manufactured from high-quality rolled mild steel that's been precision-engineered. Due to this robust build design, they rarely need maintenance, making them the perfect choice if you're worried about your security. Steel doors also feature attractive shades that come with different wood grain textures.      
The quality of steel doors depends on your preferences and budget. You get a steel frame and a 24-gauge skin for the premium doors, but you can still get heavier-gauge steel which is usually marked at a lower value. Another difference you'll find is that the high-end doors use laminated-wood veneer or stainable wood-fiber coating instead of vinyl-clad for improved weather resistance.    
Fiberglass Doors  
source: codeldoors.com
Do you want a door that provides you with a more rustic look? If so, then perhaps choosing fiberglass would be a good option. With the fiberglass door, you get the added benefit of improved energy efficiency, unlike with the wood door. There also is a wide range of choices available, so you shouldn't worry about finding the perfect one for your home.
Fiberglass doors are light, sturdy, non-flammable, and strong in terms of tensile strength. All these attributes are because these doors are constructed with resin which is used in manufacturing a wide range of other products such as windows and bathtubs. With their solid build quality, fiberglass doors need little maintenance, unlike the wooden doors, as fiberglass doors don't easily twist or warp.
You also enjoy versatility with fiberglass doors because these can be designed according to your preference for that desired aesthetic look. Therefore, you can use these doors both for the interior and exterior of your home. Apart from these many appealing features, fiberglass doors are surprisingly affordable, which is a further reason you need to get them for your home.  
Glass Doors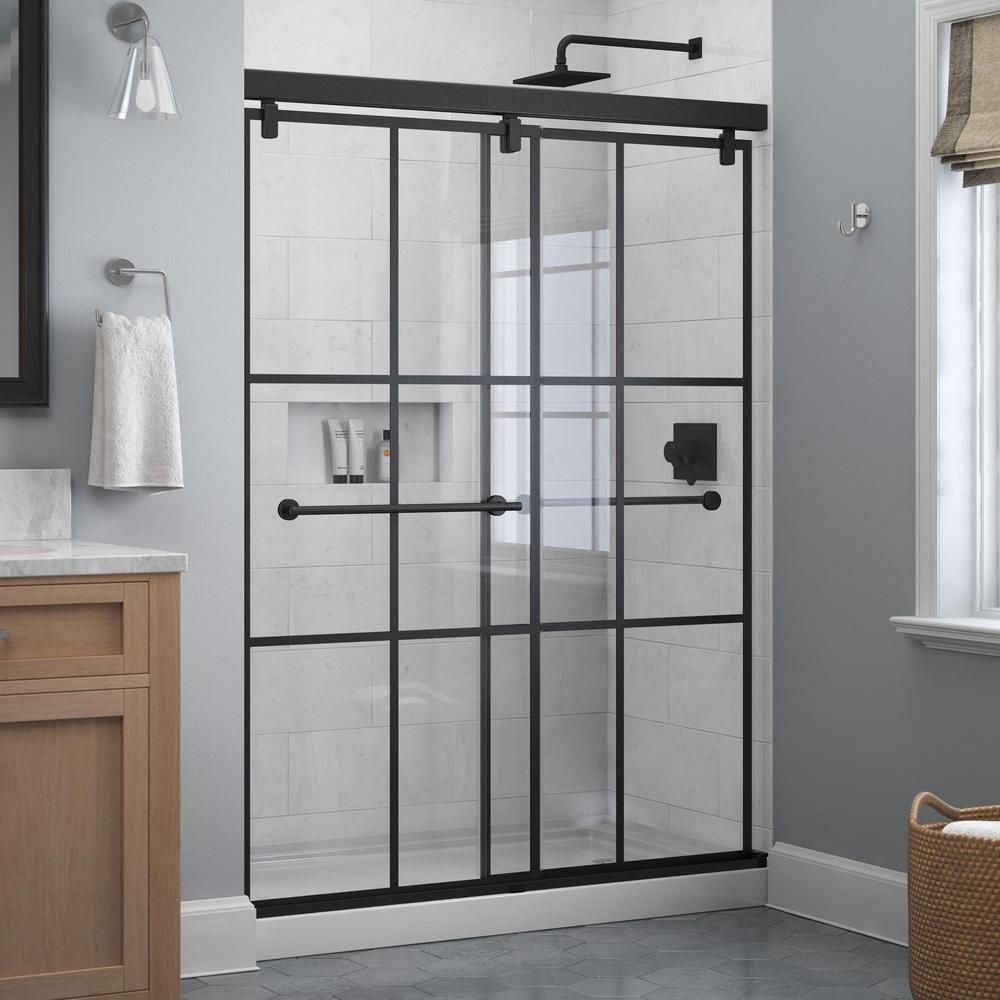 source: hearstapps.com
Whereas glass in windows and doors is mostly used for paneling, it's also used to make doors. Glass doors are great if you're looking for a contemporary look yet still want to enjoy high impact strength. These doors offer less privacy, though, so choose well where to install them.
The best thing about glass doors is that they're gorgeous. However, they're costly and need plenty of maintenance to ensure they retain their appealing aesthetic look.  
PVC Doors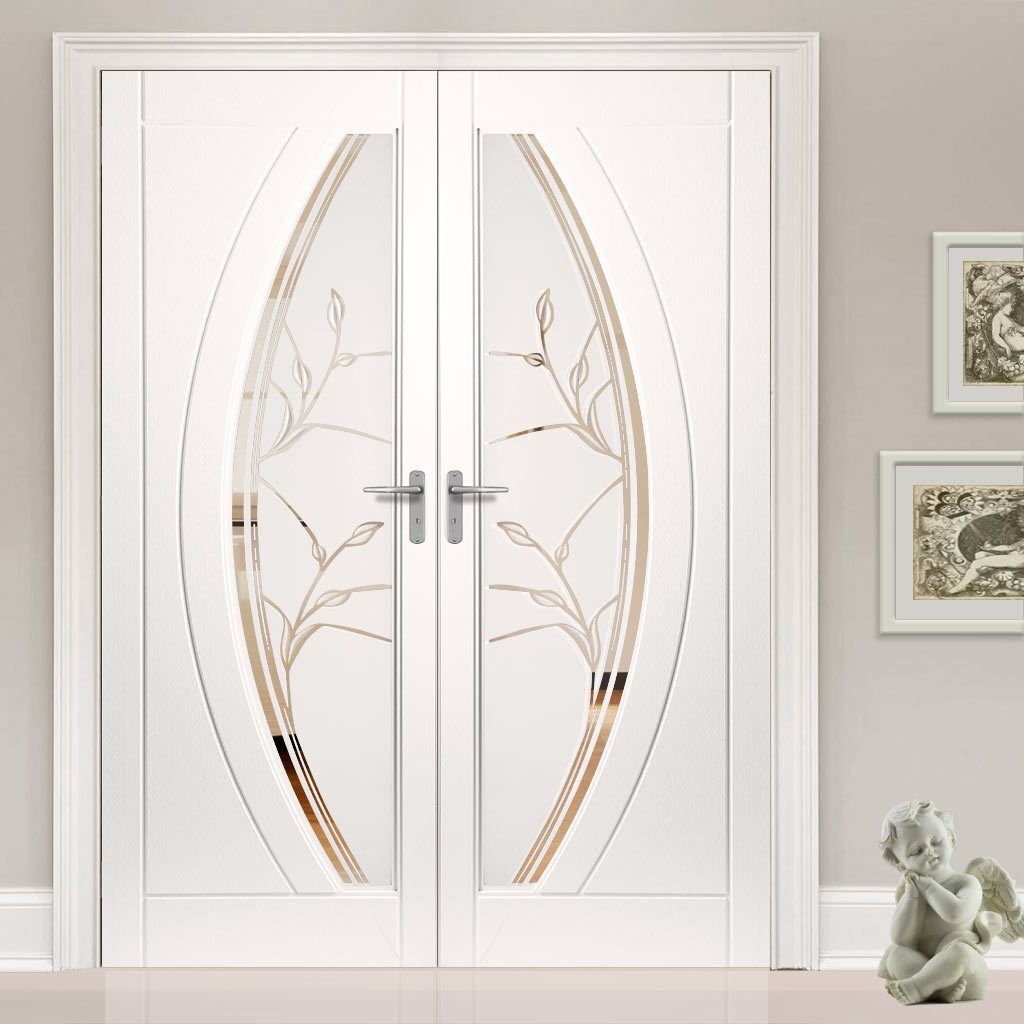 source: pinterest.com
These doors are made from polyvinyl chloride (PVC) which is mostly used in making products such as fittings, pipes, and water tanks. The use of PVC doors has become prevalent because they're moisture-resistant, durable, lightweight, termite-proof, anticorrosive, and easy to install and fabricate.
Due to these many great features, many people are nowadays opting to install them in their homes. Likewise, these doors are available in different designs and colors, so you need not worry about not finding a door that suits your taste.
Unlike wood doors, these doors are very affordable, so you shouldn't worry about breaking the bank when installing them. However, PVC doors aren't weather-resistant compared to metal or wooden doors. They can't withstand harsh environmental conditions. If you're concerned about environmental sustainability, PVC doors are also eco-friendly because they can be recycled.
Aluminum Doors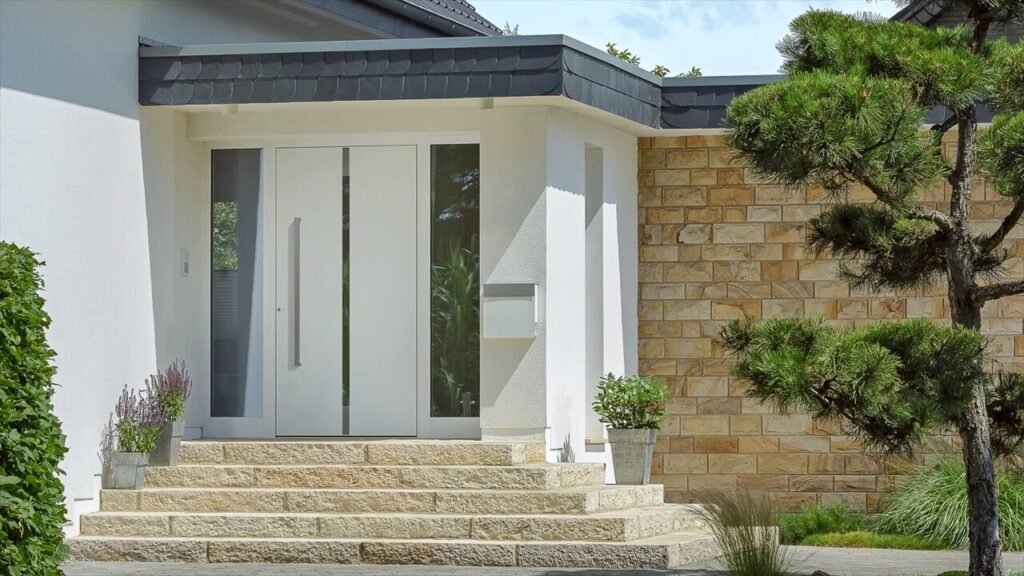 source: youtube.com
If you want a door that's lightweight and can withstand different ecological conditions, look no further. The lightweight design of aluminum doors makes them very simple to install as not much of the foundation needs to be transferred. In addition, they're termite-proof, so they'll serve you for an extended duration once you've installed them.
Another advantage of aluminum doors is that they offer you a beautiful design. Even with these many attractive features, these doors are still reasonably inexpensive.
Takeaway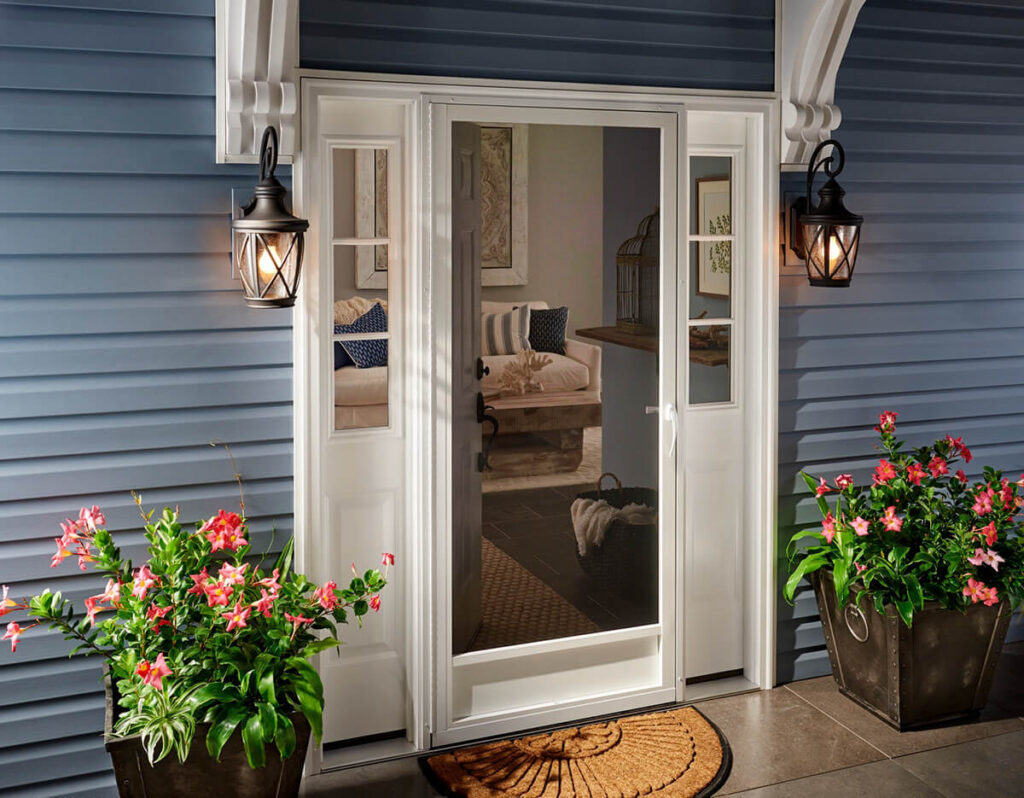 source: pcaproducts.com
Choosing between the different types of doors that are available can be a big decision. However, there's no right or wrong answer when it comes to choosing the best doors. It all comes down to what suits your home best and makes the most sense in practicality, function, style, design, and cost. If you wanted something different from the popular wood doors, this post has given you useful insights into the alternatives available. As a result, you're now in a better position to determine which door to install in your home.