Whether you're looking to add a pop of color to a dull room, create an accent wall, or completely transform the look of a space, peel and stick wallpaper can be a game-changer. However, knowing how to select, apply, and style removable wallpaper effectively is essential for achieving the desired results. We will guide you through the process, offering expert advice and valuable insights to help you make the most of this versatile design trend. So, let's dive in and discover how you can update your home with ease and style using removable wallpaper by Costa Cover!
Choosing the Right Design
Before selecting a design, take some time to evaluate your personal style and preferences. Think about the overall aesthetic you want to achieve in your space. Are you drawn to bold and vibrant patterns, or do you prefer more subtle and understated designs? 
Take a close look at your current decor elements, such as furniture, curtains, and accessories. Consider the colors, patterns, and textures present in your space. Look for a removable wallpaper design that complements these existing elements. You can opt for a design that harmonizes with your decor or choose a contrasting pattern to create an eye-catching focal point.
СostaCover offers samples that allow you to see and feel the design before making a final decision. Take advantage of this option to get a better sense of how the pattern will look in your space.
By carefully considering your personal style, existing decor, and the purpose of each room, you can confidently choose a peel and stick wallpaper design that enhances your space and reflects your unique taste.
5 Ideas of Removable Wallpaper for Your Home
One of the most exciting aspects of updating your home with self adhesive wallpaper is the wide range of patterns, colors, and textures available. When selecting the perfect design, consider the overall aesthetic and mood you want to create in each room. Here are five stunning options from CostaCover's collection to inspire your home refresh:
Self-Adhesive Eucalyptus Leaves and Branches Removable Wallpaper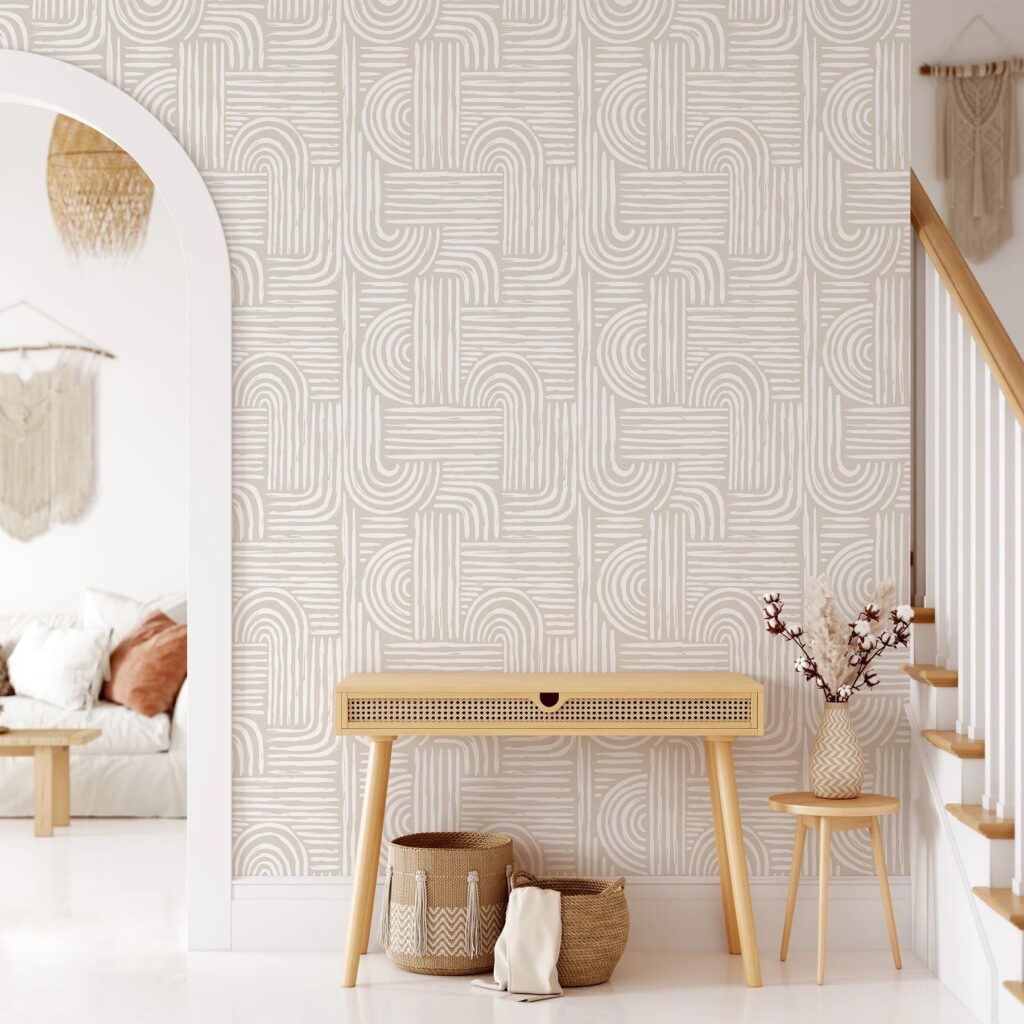 This botanical-inspired design brings a touch of nature indoors. The delicate eucalyptus leaves and branches create a serene and calming atmosphere, perfect for bedrooms or living spaces.
Beige Neutral Boho Scandinavian Wallpaper
Embrace the minimalist and cozy vibes of Scandinavian design with this beige neutral wallpaper. Its simple yet elegant geometric patterns add a modern touch to any room, making it a versatile choice for various spaces.
Green Gold Art Deco Style Luxury Vintage Wallpaper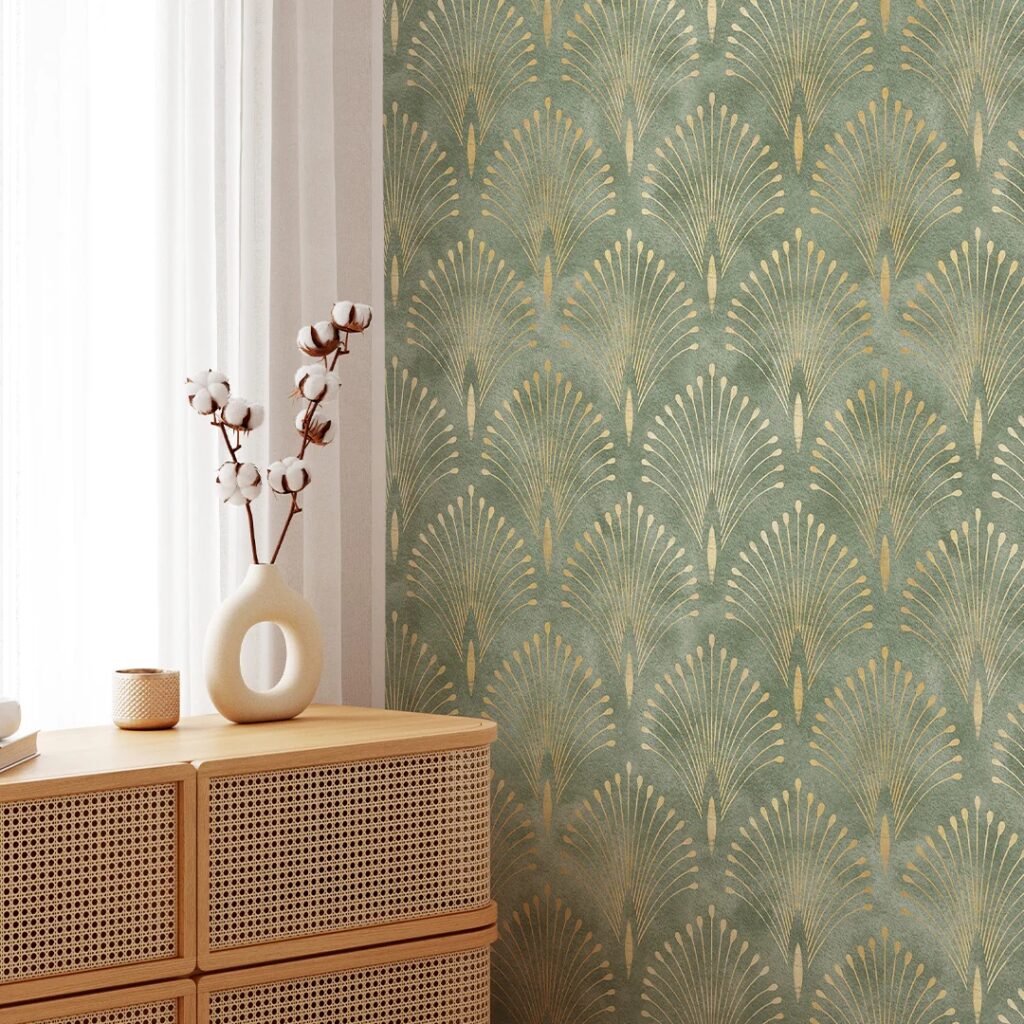 For a touch of timeless elegance, consider this luxurious art deco-inspired wallpaper. The combination of rich green hues and shimmering gold accents adds a sophisticated and glamorous vibe to your space.
Self-Adhesive Green Palm Leaves Tropical Boho Watercolor Removable Wallpaper
Create a tropical paradise in your home with this vibrant and lush palm leaves wallpaper. The watercolor effect and bohemian style bring a sense of relaxation and vacation vibes to any room, making it ideal for bedrooms, living rooms, or even bathrooms.
Cute Abstract Geometry Gold Hexagon Wallpaper
Add a touch of whimsy and modernity to your space with this cute abstract geometry wallpaper. The gold hexagon pattern adds a playful and eye-catching element to your walls, making it a great choice for accent walls or smaller spaces.
So, why wait? Embrace the versatility and ease of removable wallpaper to transform your living space. Explore the wide range of designs and options available from CostaCover to find the perfect wallpaper that suits your style and personality. Get ready to create a home that reflects your unique taste and brings joy and inspiration to your everyday life.