The more design ideas you have, the more difficult the choice becomes. All innovations and non-standard solutions for home improvement are very quickly gaining popularity. That is why the usual question: "How to choose a wardrobe?" becomes a tough issue. It happens that after seeing a photo somewhere on the Internet, you want to implement your idea at home. Therefore, it's important to know how to choose a wardrobe and make it stylish and modern.
Closet Modifications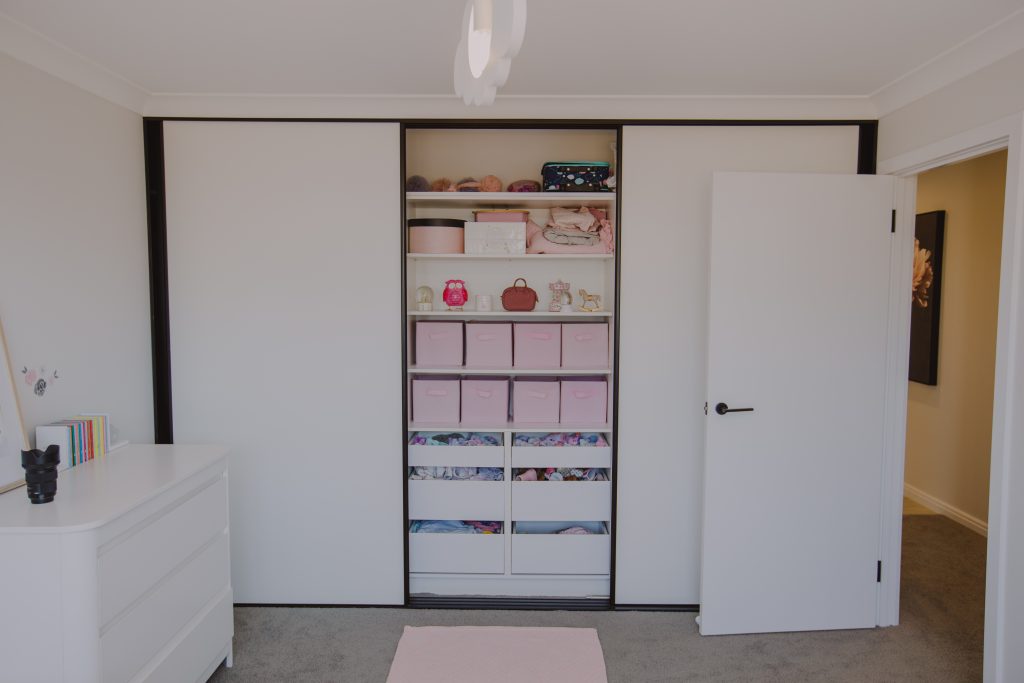 source: pinterest.com
First, you need to decide which of the options suits you. Conventionally, the entire range of these items is divided into several types. There are built-in wardrobes that resemble a small dressing room a lot and traditional models that are separate pieces of furniture set for the bedroom.
The first option has both its advantages and disadvantages. Of course, it's insanely beautiful, roomy, and very large, which is important, but it takes up a lot of space. To install it, you need to make a redevelopment and put in an additional partition, which means getting rid of additional meters.
Only those who have a big apartment can afford such a model. If we are talking about one-room apartments, then this option isn't suitable. People who decide to install a built-in wardrobe in the bedroom of a small apartment may be very disappointed in the end. Therefore, you should first understand how appropriate this option will be. It should be noted that it doesn't make sense to install a small built-in wardrobe in the room, since it loses its features, and the capacity that is the basis for buying disappears.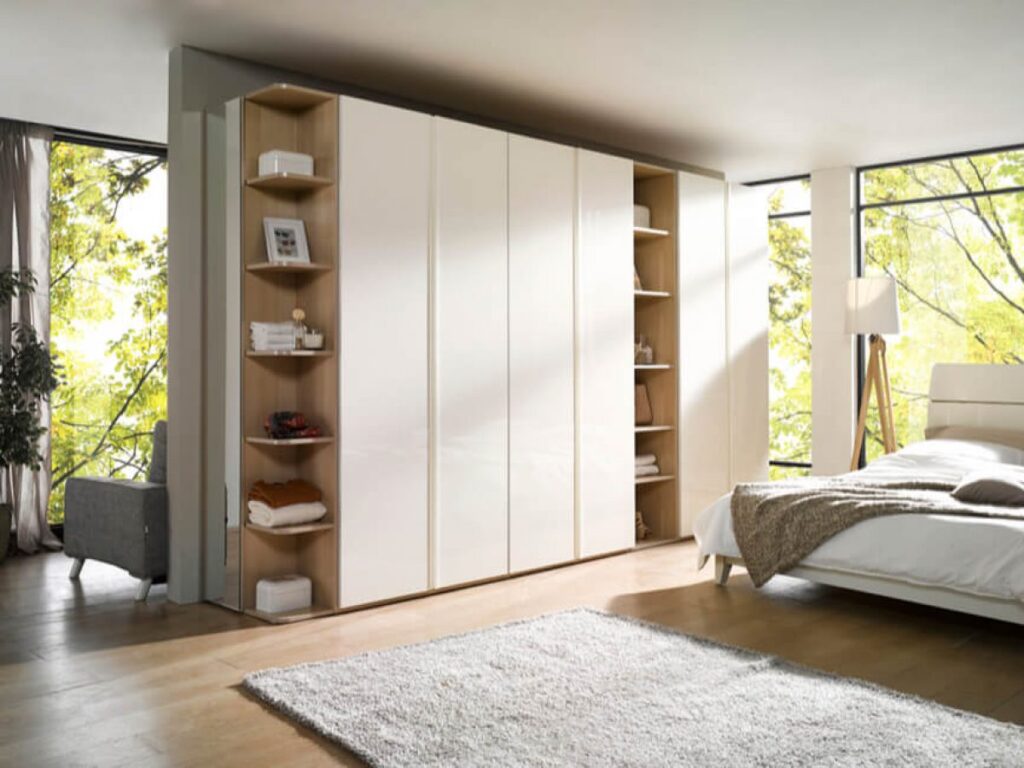 source: pinterest.com
The second modification of closets (classic models) is the best solution for all types of apartments, which justifies their popularity. Such a small wardrobe in the bedroom can emphasize any style and save space to a certain extent. It may not fit all your belongings but will be an extra reason not to clutter up the bedroom with unnecessary stuff. It should be underlined that such items have many models, which allows you to find the right size and color. Of course, if you want to get a special wardrobe, you can contact a company, such as AllianceMillwork, which will customize it.
Please note that in addition to the size, the color also matters, which is not always easy to choose. The variety of choices gives you an opportunity to find completely non-standard models. It makes it possible to equip the bedroom accordingly to the overall style. White and red wardrobes are relevant today for the bedroom because they always look beautiful and stylish. An important element of such models is, of course, mirrored doors, which allow you to visually enlarge any space. If a solid color option isn't suitable for you, there are certain color combinations, so one cabinet can have several color solutions.
How to Choose a Wardrobe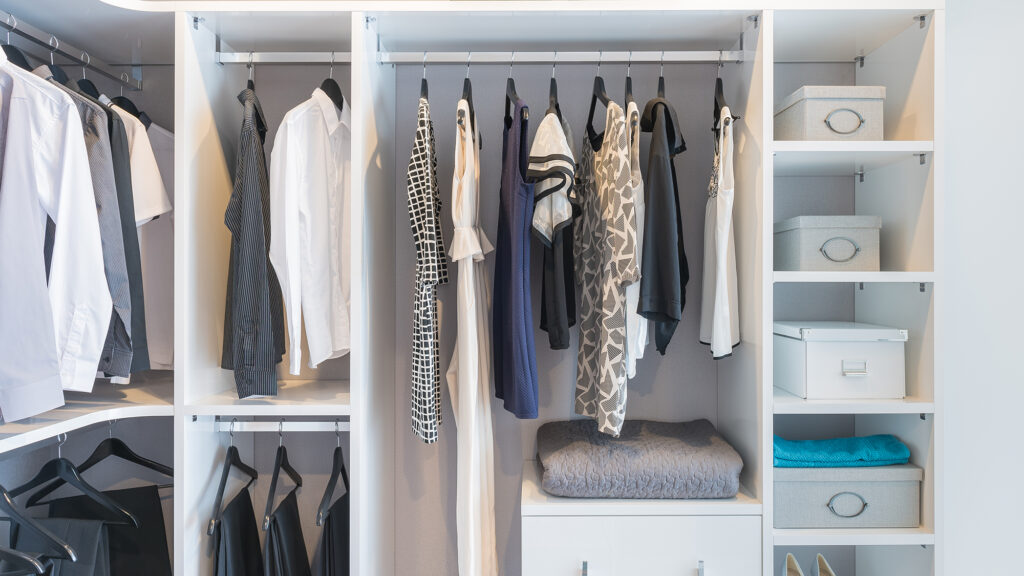 source: pinterest.com
With a compact size, the wardrobe is able to visually make the hallway larger. It is enough just to equip a laconic facade with an inconspicuous mirror. The design is harmoniously combined with the functional purpose of the headset. If the hallway is characterized by large dimensions, it is recommended to make the product in the entire wall. The built-in model is better suited.
In a large room, the emphasis is on aesthetics. The more attractive the facade of the wardrobe, the more elegant the atmosphere in the house will be. The roomy product looks perfect with sandblasting in the technique. If the hall is dominated by the classic style of the interior, it makes sense to buy natural wood. A massive product will be easy to combine with a calm color scheme of classics. In general, you can have custom closets and wardrobes, as you want, if some specific style prevails.
A variety of models and configurations of modern wardrobes allows owners to create unique decor at home. Spacious closets with attractive facades perform several functions at once.