While working from home certainly has its perks, many find it tricky to stay productive and focused on the task at hand. That's why it's so important to create a dedicated workspace that helps you concentrate and feel inspired when working from home. 
Here, we explore how to create an efficient and comfortable work environment – so you can get the job done! 
Create a dedicated workspace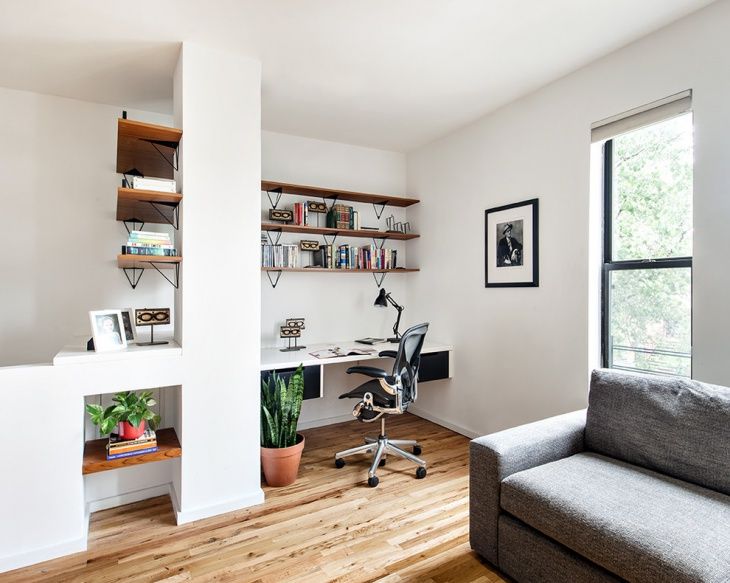 source: pinterest.com
First things first, you need to choose a specific space in your home to work from. This could be an office, a corner of your spare bedroom, or a section of your kitchen table. The key is to choose a spot that is for work and work only. 
Having a space that's separate from other activities you do at home will help your brain to get in the zone and minimise the amount you'll be distracted. Try to pick somewhere that's quiet and has plenty of plug sockets! 
Choose the right furniture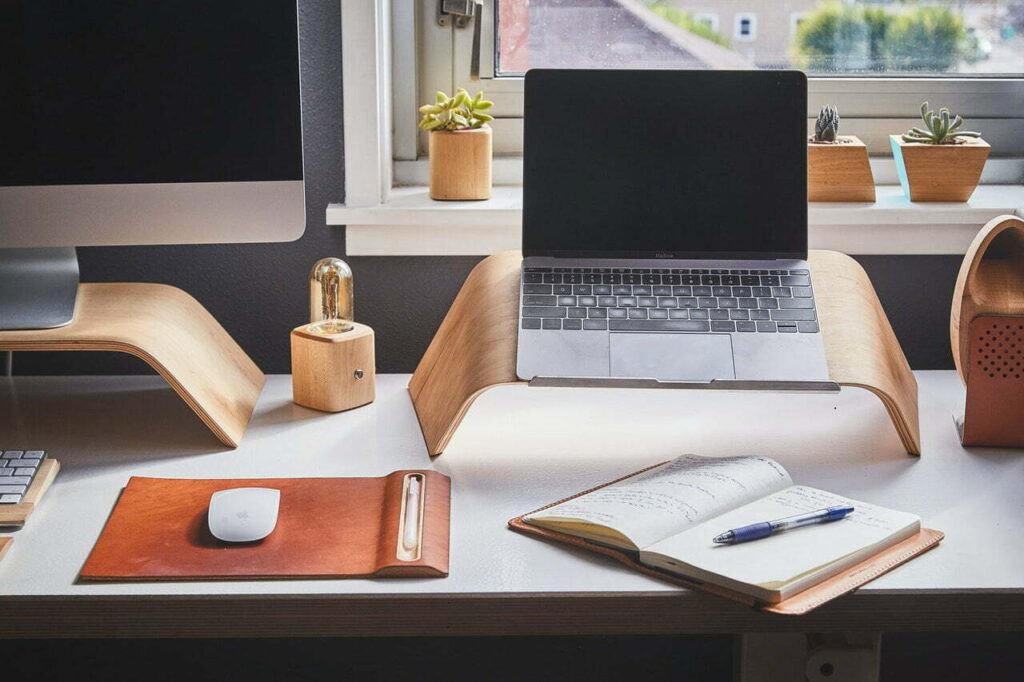 source: pinterest.com
Form and function are equally as important when it comes to office furniture. Not only do you want it to look good – it needs to be fit for purpose, too. If you're keen to make the most of your space, then a fitted home office may be the way to go. 
They can be custom-made to suit the exact size and shape of your room, maximising the storage available by using every inch of space. It's also worth investing in an ergonomic chair that will give you the right amount of support throughout the day and ensure your desk and monitors are the correct height.
Use storage solutions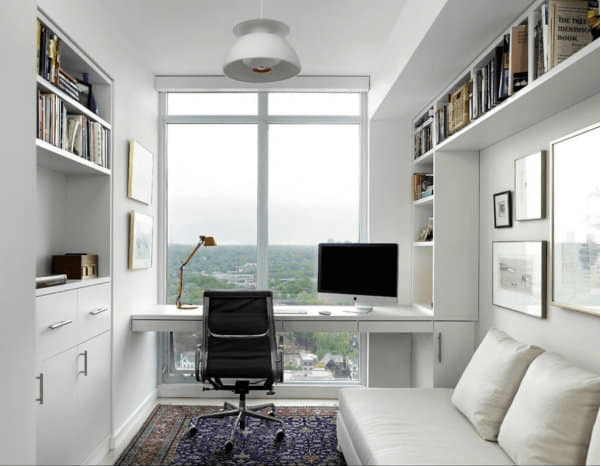 source: pinterest.com
Another important factor in creating an efficient work environment is to reduce clutter. According to WebMD, "disorganization makes it harder for your brain to focus" and "in one study, women who saw their homes as cluttered had high levels of the stress hormone cortisol throughout the day". 
Keep your desk clean and tidy by giving all your work items a home. For instance, you could keep your paperwork neatly stored in a filing cabinet, pop your stationary in a drawer, or use a wall-mounted peg board to keep items off the desk. 
Maximise the lighting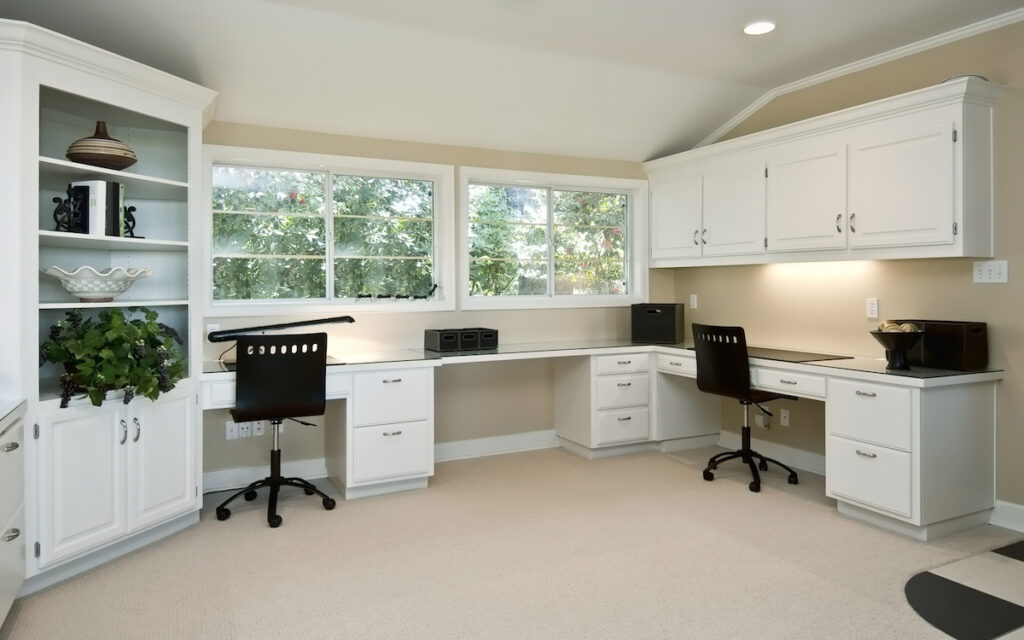 source: pinterest.com
To work efficiently, you need your space to be well-lit. Ideally, you should place your workstation close to a window to make the most of natural light throughout the day. Remember to have your monitors facing away from your window to avoid any glare from the sun! 
If being near a window isn't an option, then make the most of clever lighting instead. You could invest in an adjustable lamp, put a pendant light above the desk, or use a directional floor lamp.
Now that you've got some tips on how to create the ultimate office at home, why not start designing your workspace today?