Your dining room is meant for so much more than just dinner time! There are all kinds of different ways that you can style your dining table to make it more of a feature when you're not tucking into a delicious meal with your family or friends. Read on for a few beautiful decorating tips that will get you a little more out of that big, bold dining table of yours…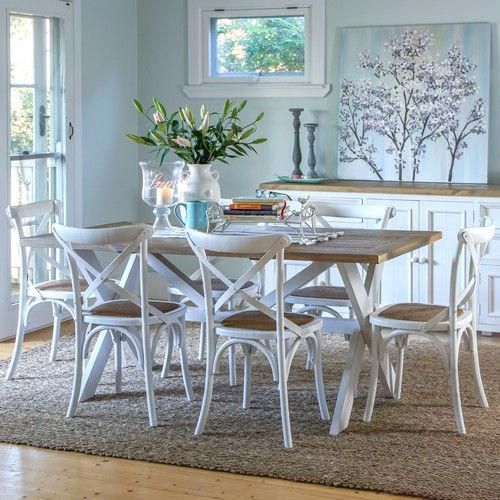 source: 1825interiors.com
Lay the Foundations
Start by adding a surface to style upon. Although your dining table is rife for placement, you really have to think about how much effort you plan on putting into switching your table from dining to decor. Using a tray, woven mat, table runner or any other form of removable surface means that you can swap out your dining table's function in a matter of moments, perfect for maintaining the style and usability of your dining area. If you plan on switching up your accessories every now and then, be sure to pick a neutral, simple surface to style.
Lean into a Theme
source: homefurniture.com
Once you've got your foundations all set, you can start to think about the pieces you'd like to decorate your dining table with. Try to start with a theme, this is going to give you some guidelines to work within and streamline your search for the perfect pieces, getting you to your desired effect sooner rather than later. Try to use your dining table as an extension of the design theme that you have going on in the rest of your home. This will create a cohesive, comfortable atmosphere throughout.
Stick to a Colour Scheme
A theme will usually give you a set of colours that you can work within, and if it doesn't, then create one for yourself! Now, because this is a small area of your home, try to stick to a more limited colour palette instead of going crazy – unless you're trying to make a real feature of your dining table. Work with three of four colours for a sophisticated look, stick to all white or clean neutrals for something bright and light or go with rich, darker tones to pull focus to the centre of the room, whatever works for you!
Layer Textures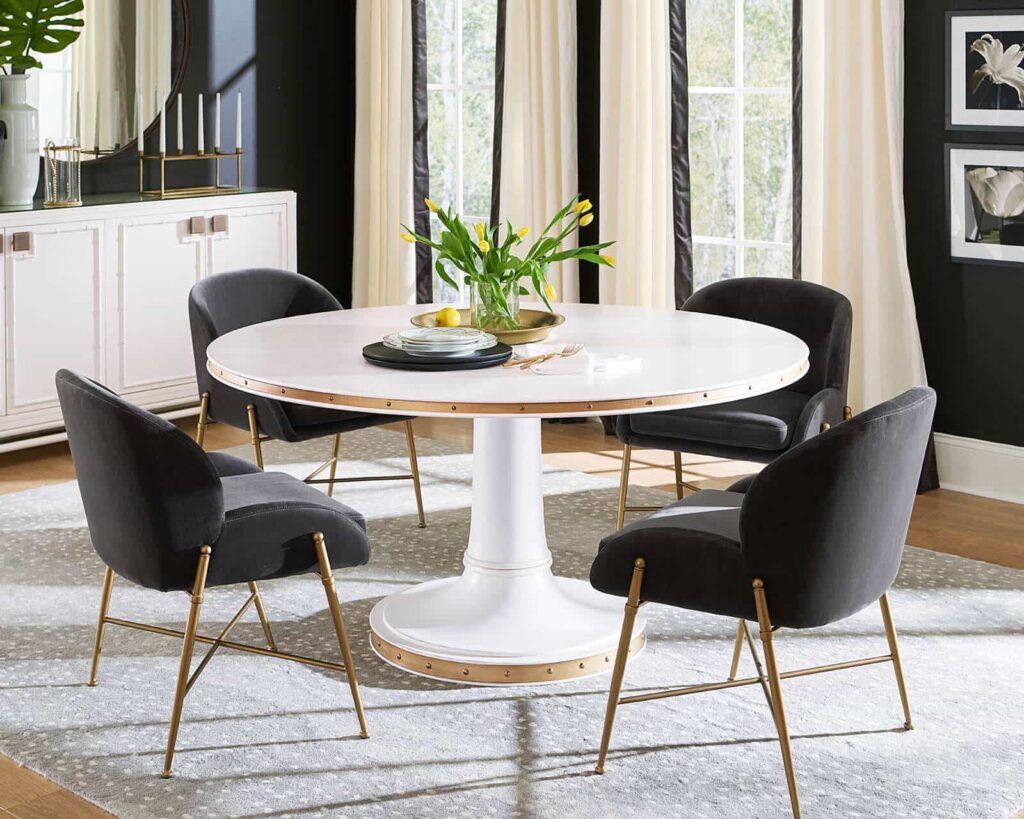 source: ballarddesigns.com
Creating a layered textural effect will set your styling apart and really make it feel like a special area of your home. Layer reflective surfaces, mini plants, mattes and smooth sculptures to create an eye-catching scene. This is particularly effective when you're using all one colour or only bright neutrals, it lets the textures shine all on their own.
Keep Things Personal 
Remember that although this is a design feature of your home, you still want it to feel nice and personal. This doesn't necessarily mean that you have to throw pictures of yourself or homemade drawings at it, but it does mean that you should mindfully place one or two pieces that mean a little something to you. This can be a fruit bowl that you received as a wedding gift, a mini sculpture that you picked up on a holiday or one of your favourite plants.
Odds, Not Evens
Top design tip, humans love to look at odd numbers. Stick to collections of three, five or nine to keep it balanced and lovely to look at.
Less is More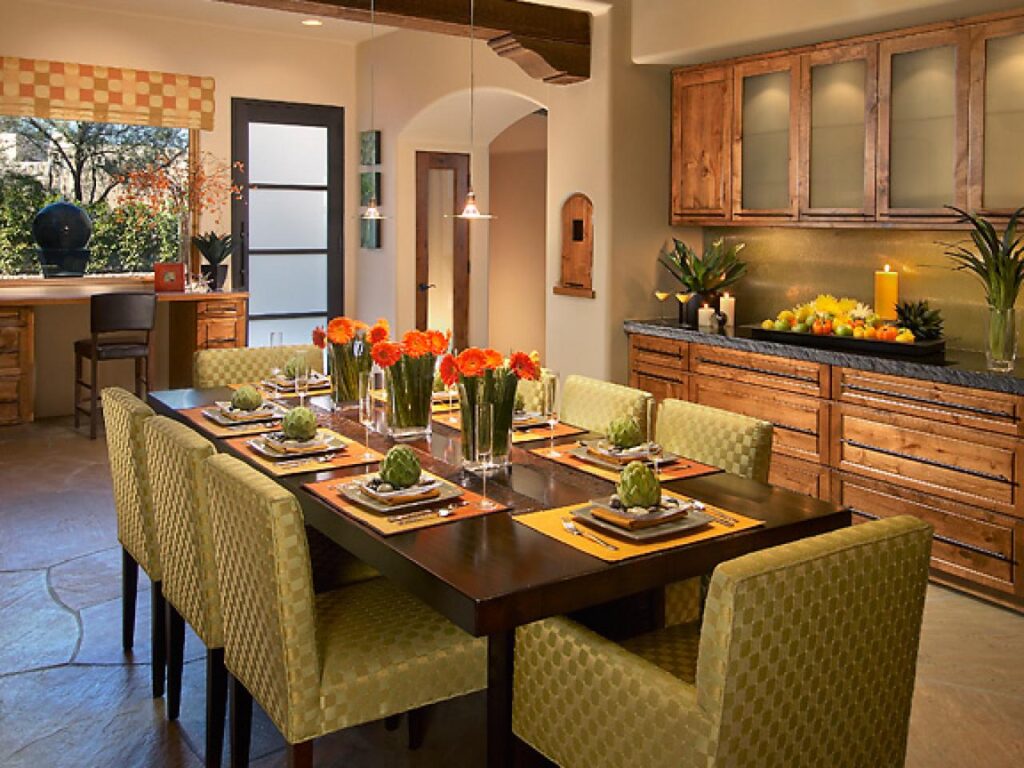 source: decorpad.wordpress.com
When you're starting out and feeling unsure, it's always best to take the less is more approach. Start small and work your way up to more items once you're feeling confident!
Follow these tips for a fabulous dining table and decor feature!