Most garden-related tasks are highly meditative, such as strolling through them, picking weeds, planting new seedlings and gathering a bunch of flowers, fruit and vegetables. Even the most wandering garden needs some planning and purpose.
This list of the most common types of gardens will come in handy if you're unsure where to go next with your garden or need inspiration for starting one.
These garden design ideas, ranging from tropical to indoor and more, can cover an entire yard or just a portion of one. Create a rose garden devoted solely to the varying types of roses if you desire. If you can't decide on a single theme (or a single flower), consider splitting your backyard into zones; a cottage garden with a vegetable patch, perhaps.
There's likely to be something on the following list of most popular garden design types that suits your home and climate, no matter what kind of gardener you are or how much garden space you have.
Before you begin any kind of gardening, it will be a good idea to know the top tips for maintaining your lawn. So, now, let's begin with the different types of gardens.
Flower garden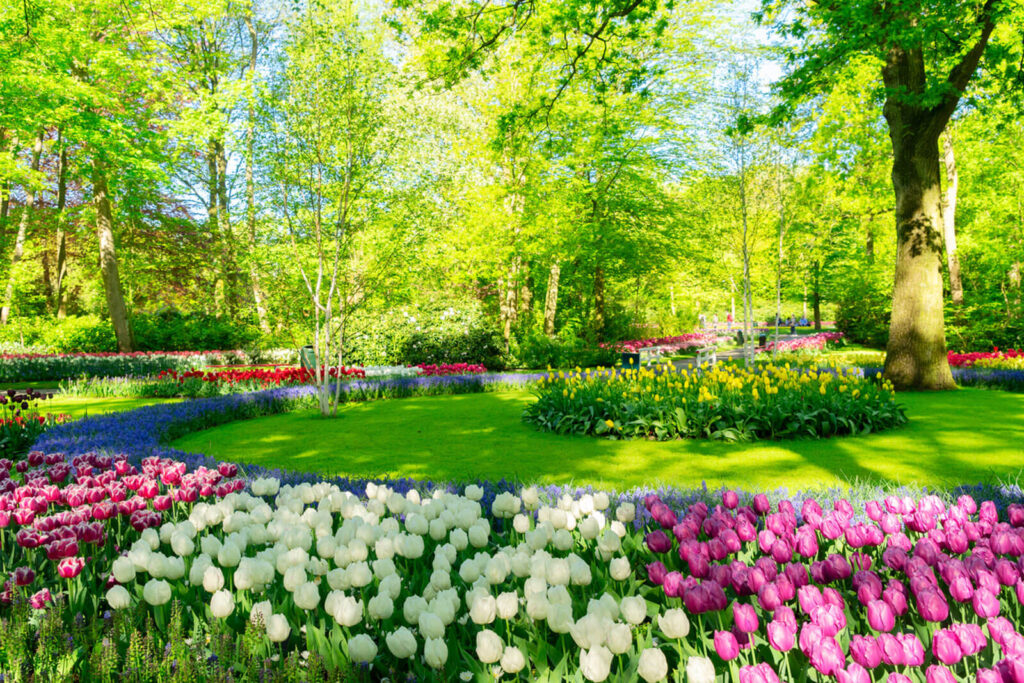 source: gardeningknowhow.com
Thousands or millions of different flower gardens exist. Some include only one type of flower, but most have a variety of flowers. A flower garden is a very popular garden type. Flowers are admired by almost everyone on the earth. A beautiful flower garden will enhance the aesthetic appeal of your yard significantly. It's a terrific way to brighten up your yard and provide visual appeal.
As certain flowers are difficult to care for, you'll want to be selective about which flowers you plant in your garden. Choosing common flowers shouldn't be too difficult because information on how to care for them is easily available. Exotic flowers may have unique requirements that require a careful touch to ensure optimum growth. Before selecting flowers for your yard, you should do some preliminary research. Plan your flower garden carefully and you'll have a lovely yard in no time.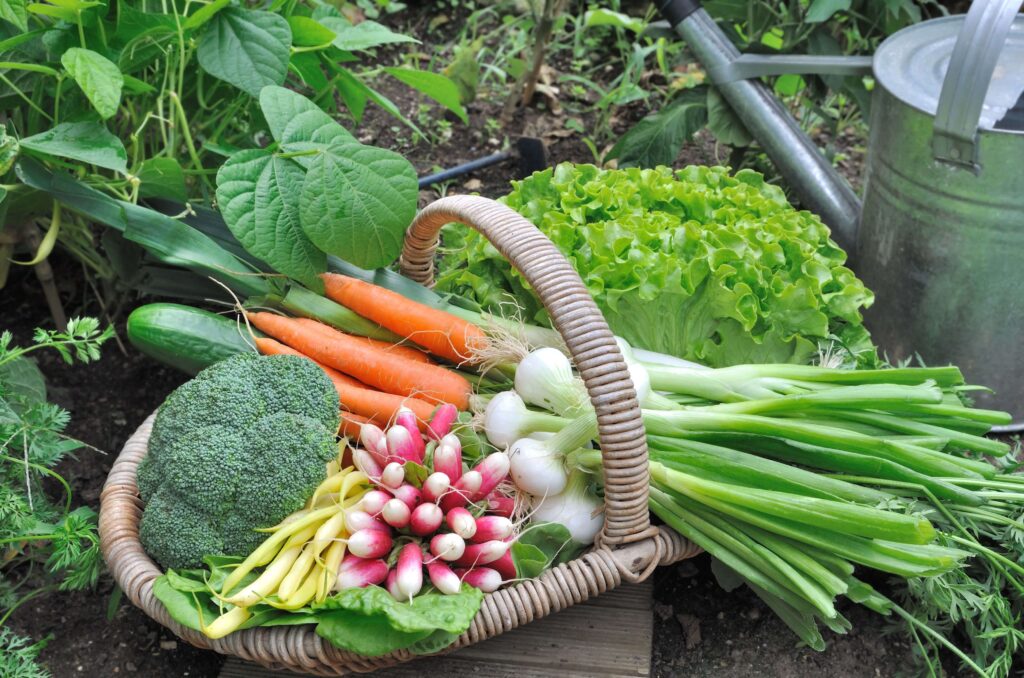 source: hearstapps.com
The vegetable garden is perhaps the most popular type of garden that people explore. Maintaining vegetable gardens can be a lot of fun, and you'll be able to eat the fruits of your labors. Vegetable gardens, unlike some of the other garden kinds covered on this list, provide a number of benefits in addition to their plain visual appeal. Your vegetable garden could perhaps offer food for your family.
Although growing enough food to feed a full family would be tough, many individuals enjoy reducing the number of veggies they would buy at the market by gardening. Different veggies will require different care, and some may demand more frequent watering than others. If you want to cultivate a successful vegetable garden, you must stay vigilant.
Rock garden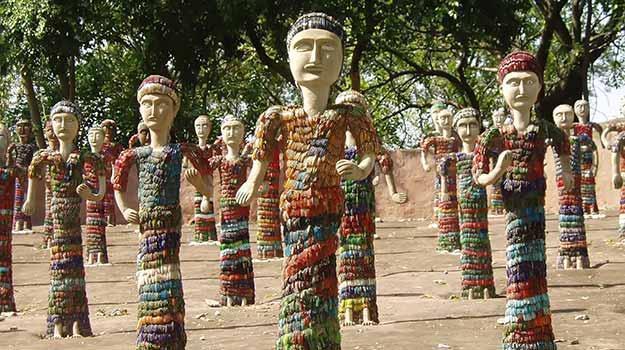 source: india.com
Sandstone and limestone are the most common rock types used to create rock gardens. They are made to look like they belong on a rocky hillside or slope. If rocks are added, they are usually arranged on their bigger edges, as they would be in natural layers. A few large boulders are often more appealing than a scattering of little rocks. Rocks are situated in a well-designed rock garden so that sun-tolerant plants like rockroses and shade-tolerant plants like primulas, which prefer a cool, north-facing aspect, have different exposures. Various tiny perennial plants can be used to fill vertical fissures on rock faces.
Tropical garden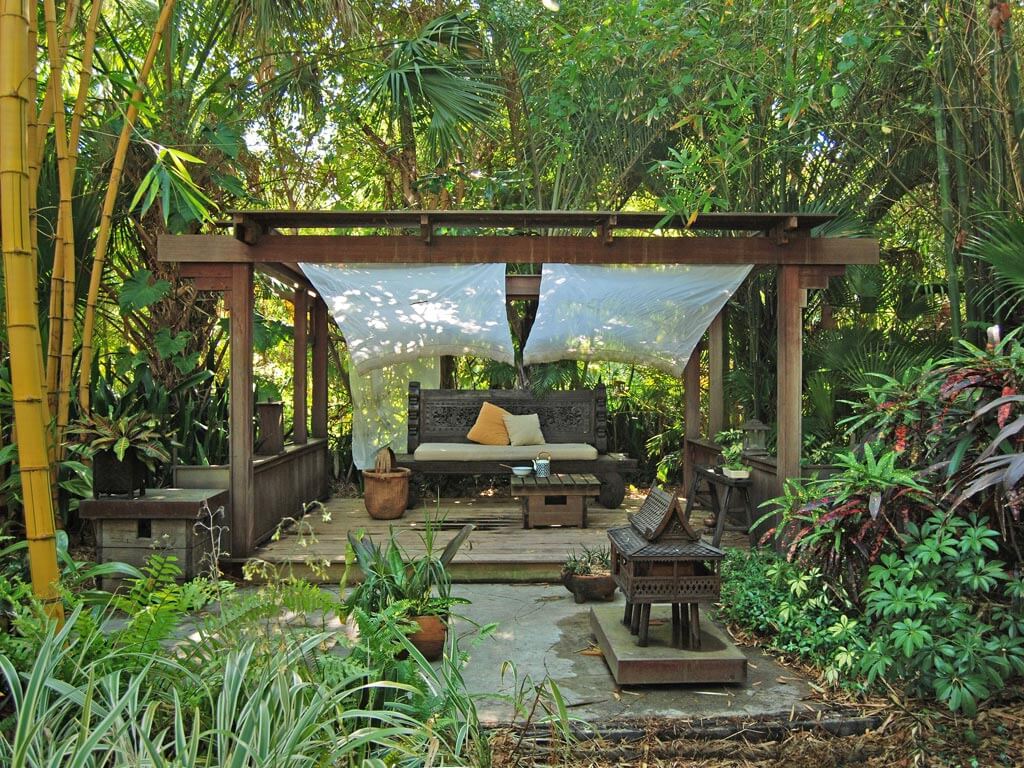 source: michaelsinger.com
Only expert gardeners should attempt to maintain a tropical garden. If you reside in a tropical climate, you can get away with having a tropical garden even if you have limited gardening skills. Those attempting to cultivate tropical gardens in areas with varying climates will have a much harder time. Tropical plants require a lot of water and hot weather to thrive.
Installing an irrigation system for your tropical garden is essential if you want to be successful. This will make it much easier for you to keep everything adequately watered. Also, read about garden water-saving tips to preserve water when you choose this type of garden.
Herb garden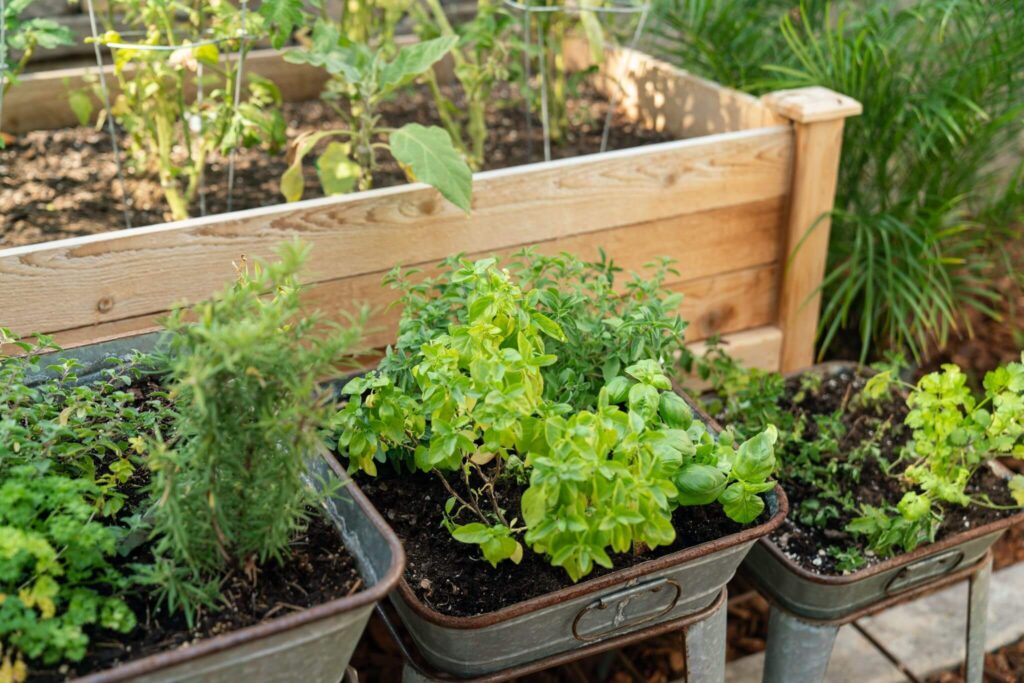 source: thespruce.com
Many people used to enjoy growing medical herb gardens so that they may have ingredients on hand for making medicine. But nowadays, people don't grow herbs in their gardens very often, all thanks to developments in modern medicine!
Herbs used as cooking ingredients and spices are more commonly grown in modern herb gardens. Growing your own herbs ensures that you will always have fresh ingredients to cook with. It can be really enjoyable to use fresh seasonings in your pasta sauces and other foods. Herbs aren't difficult to grow, as well as their advantages are well worth the time and effort.
Basil, coriander, dill, sage, parsley, rosemary, mint and fennel are just a few of the herbs that people enjoy cultivating in their gardens. Before you seed a garden, it's a good idea to educate yourself about the demands of any plant.
Water garden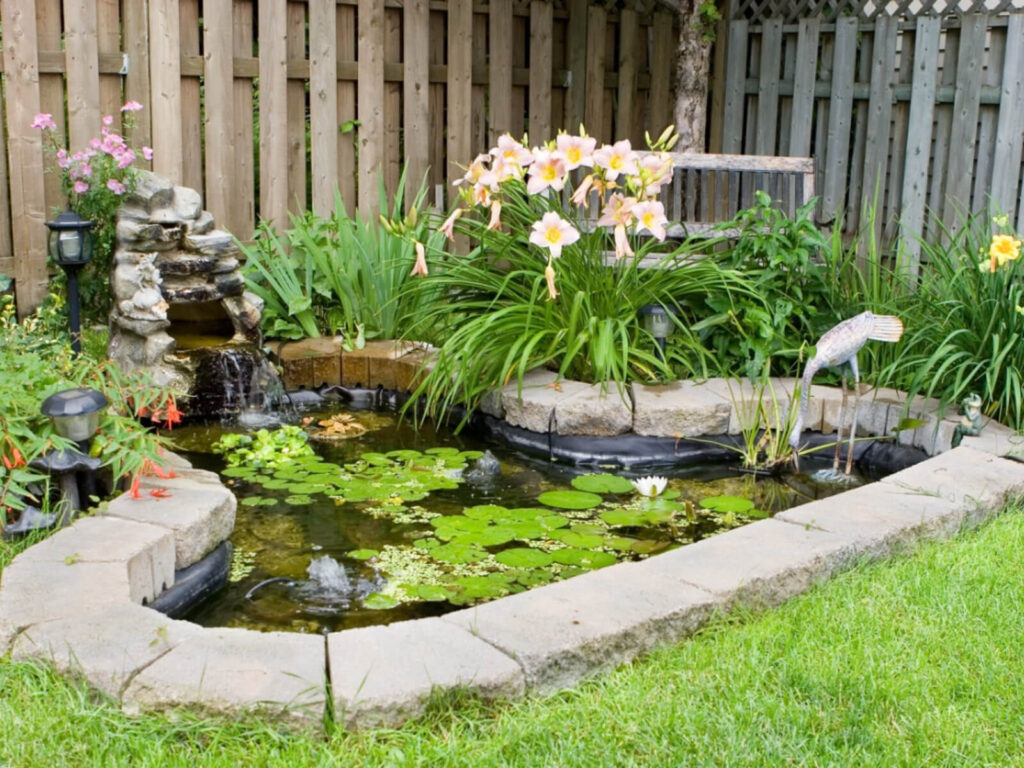 source: gardeningknowhow.com
One of the oldest types of gardening is the water garden. Records and photographs of farmed water lilies date back to 2000 BCE in Egypt. For generations, the Japanese have created water gardens in their own unique and exquisite patterns. Many have a stone ornamental lantern in the centre or a flat wisteria trellis canopy spreading over the water. Water gardens in Europe and North America range from formal pools in rectangular or circular shapes, occasionally with fountains in the middle and typically without plants or only one or two water lilies.
The pool must have appropriate oxygenating plants to keep the water pure and support any new fish. Several lovely plants such as candelabra primulas, calthas, irises and osmunda ferns are among the many moisture-loving plants for damp spots around the pool's side.
 Roof garden
The present architectural trend for flat roofs has made it possible to construct attractive roof gardens in urban areas above private dwellings. These gardens follow the same principles as others, except that the soil level is less to reduce the weight on the rooftop and so plant size is limited. Plants are often placed in tubs or other containers, but elaborate roof gardens with miniature pools and beds have also been created. To achieve the desired look, you can use flowering plant beds with tubs of specimen plants placed among them.
Community garden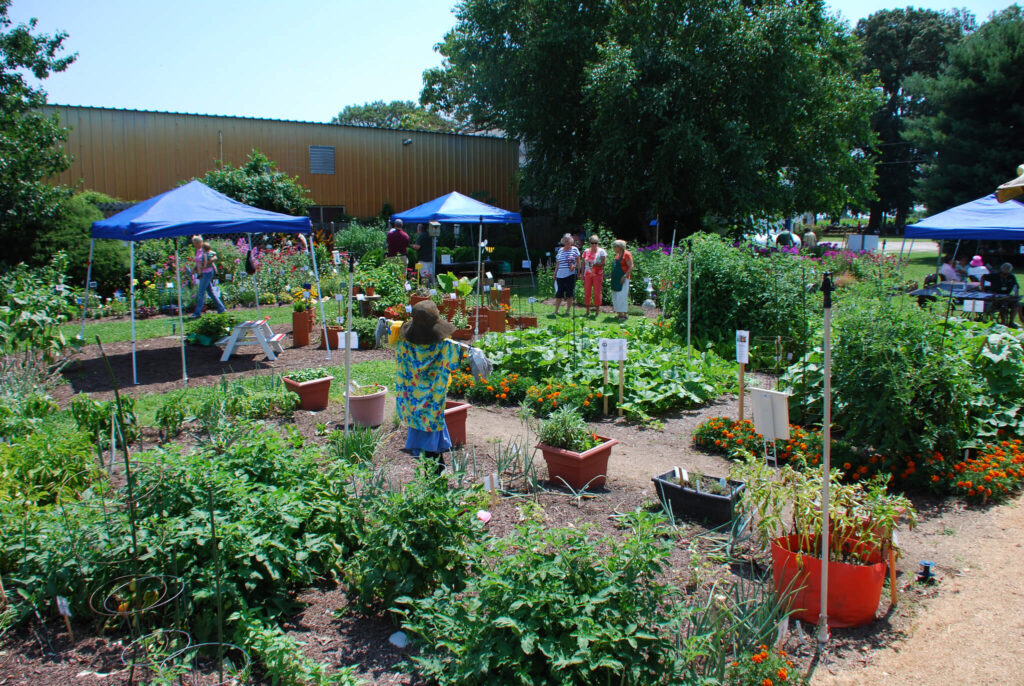 source: content.yardmap.org
These gardens, which are kept by a group of people, are intended to supply fresh vegetables to a community while also providing an opportunity for meaningful labour. It's been utilised to foster a sense of belonging within a group of multiple families.
Raised garden
Raised gardens are essential for people who live in locations where the soil is infertile. Building a raised garden can provide you with the space you require to set up a garden area. You'll construct a platform that will sit on top of your yard's typical soil. This will serve as the foundation for your new garden's walls. After you've finished building the area, you can go out and get some healthy soil that will work well with the plants you want to put in your garden.
Balcony garden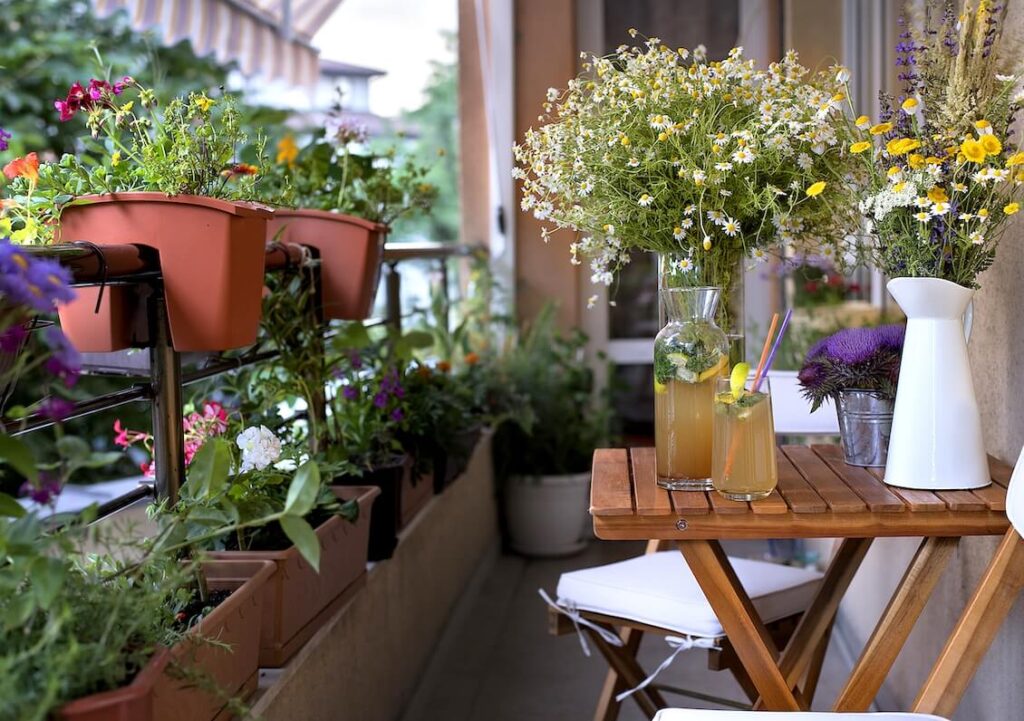 source: newsroom.unsw.edu.au
Having a passion for gardening in the city, where shoebox flats and high-rise housing are the norms, can be difficult. However, even if you only have the tiniest of balconies, you can still exercise your gardening muscles. First and foremost, determine how much light and wind your balcony receives throughout the day and begin selecting plants that will thrive in those conditions.
The surroundings or your circumstances cannot stop you if you have green fingers. Even without them, if you do enough research, you can have your garden. You can choose any type from the ones listed above and enhance the look of your home or backyard.