A bedroom is a space in the house where we recharge our bodies, minds, and spirits in preparation for the trip ahead. In the bedroom, we spend precious time with our loved ones. It is the location where we feel safe and at ease. The ideal bedroom decor is light, which is calming, allowing the mind to relax and regenerate. 
Whatever home furnishings you select, you should exercise special caution while choosing a bed design as the bed type defines your room. So, if you are looking for the perfect mattress online for your bedroom, check out Flo Mattress.
Types Of Bed Designs Perfect For Your Bedroom Interior:
Your bed should complement the interior design of your bedroom. With various interior design styles in mind, here is a list of several types of beds that you may select for your bedroom.
Platform Bed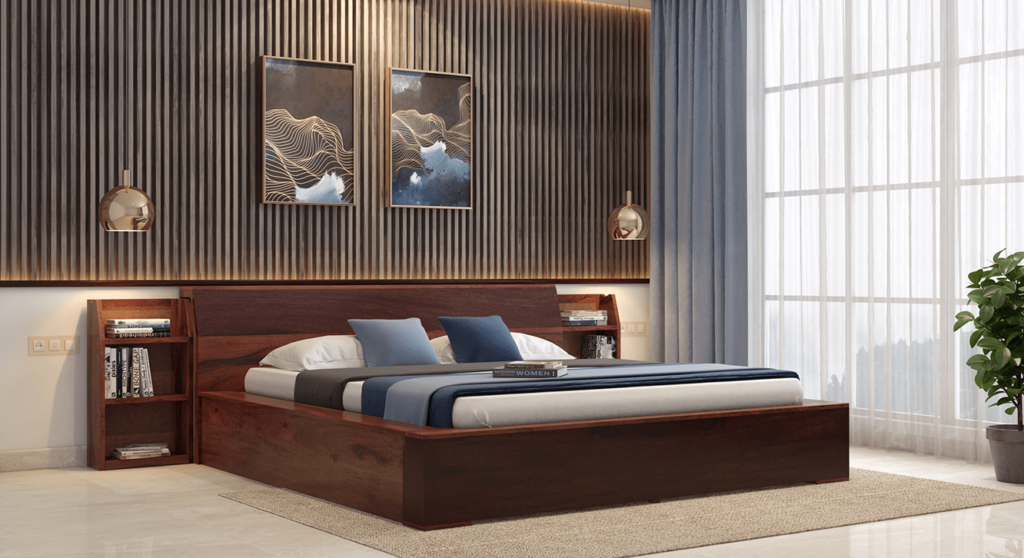 source: ulcdn.net
It is the greatest bed type for a modern appearance. A platform bed offers your bedroom a very contemporary vibe. Platform beds are also cost-effective since the slats are so tightly spaced that they do not require box springs. In addition, the bed's flat structure makes it highly robust and long-lasting. It is beneficial to persons of all shapes and sizes, whether tall or short, hefty or light constructed.
Panel Bed
Rails go along the sides of a panel bed to support both the mattress and the mattress base. At the base of the bed are slatted panels of wooden planks. It is ideal for mattress durability because it allows the mattress to breathe. In addition, panel beds have a more classic appearance to them, whereas a platform bed is more modern.
Sleigh Bed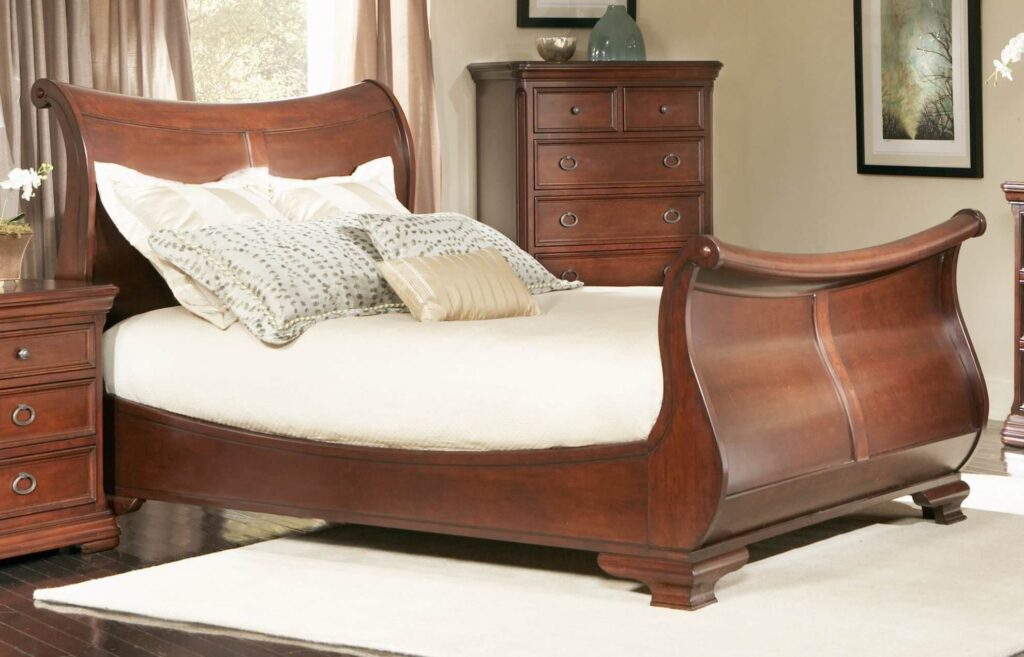 source: pinterest.com
A sleigh bed features curving headboards and footboards, as the name indicates. They are modelled after ancient Roman and Greek bed designs. As a result, they have a hefty, classic feel about them.
Murphy Bed
A murphy bed, also known as a wall bed or fold-down bed, is designed for bedrooms with limited floor space. The bed is vertically hinged to a wall or cupboard and can be lowered when needed. Even though murphy beds take up very little room, they might be dangerous if not securely fastened to the wall.
Canopy Bed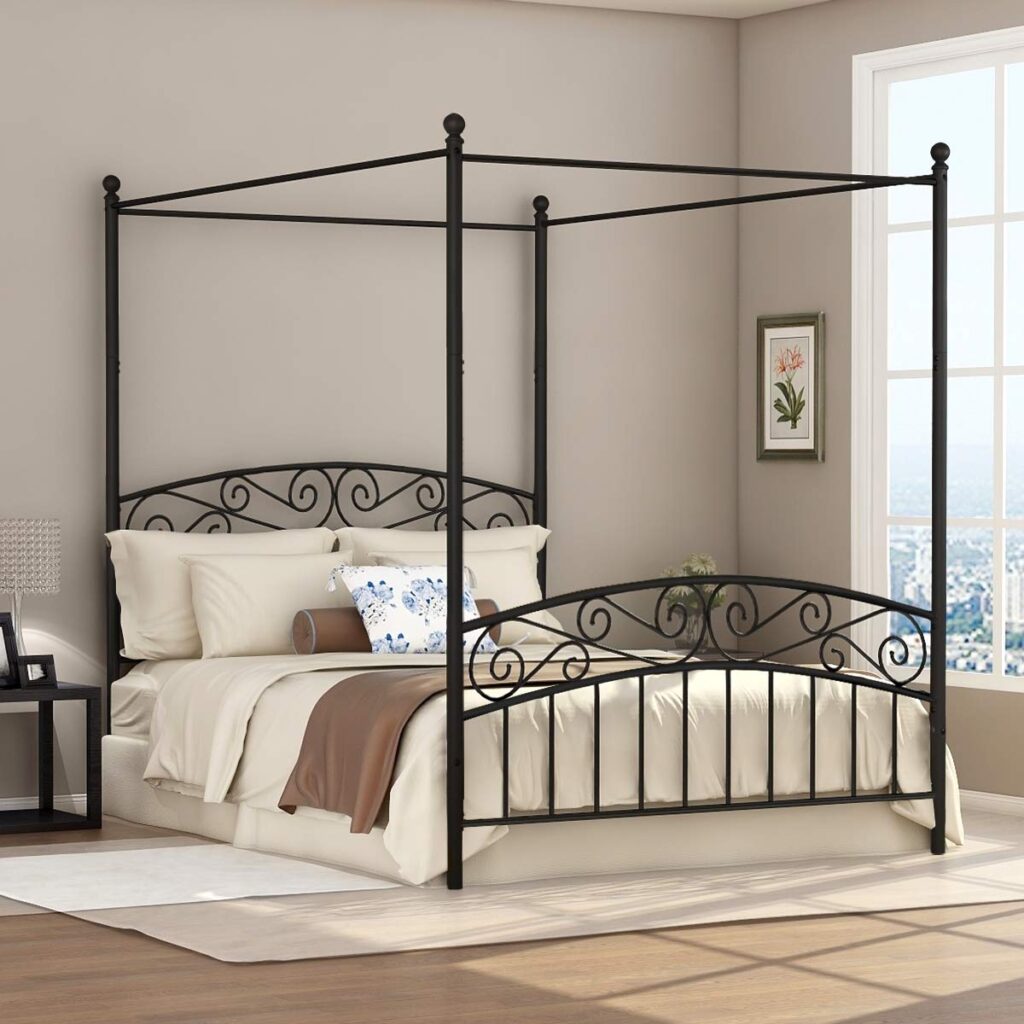 source: amazon.com
The canopy bed design dates back to the 1800s, and it is becoming increasingly fashionable nowadays. They are ideal for all bedrooms and add a stylish and dramatic touch to the interior design. Rich cloth is draped from top to bottom and on all sides. Tassels and other embellishments adorn the curtains.
Poster Bed
A poster bed is an old bed design that is no longer popular. Each side has four vertical columns that support an upper panel. Poster beds are a good option if you are planning to buy a random mattress online.
Cottage Style Bed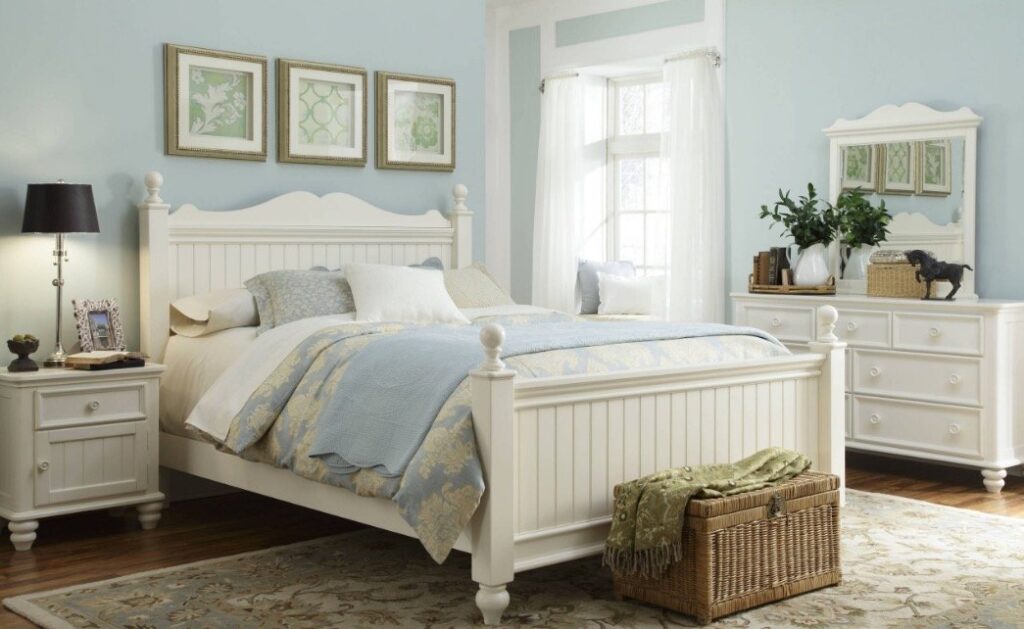 source: caandesign.com
A colorful and comfy design distinguishes a cottage-style bed. These are perfect for those who enjoy softness and a delicate texture.
Futon/ Sofa cum Bed
Futons and couch beds are excellent choices for a compact bedroom. They are also great for homes without a dedicated drawing-room. Futons, also known as couch cum beds, are used as seating during the day or evening and sleeping at night. They have two functions and take up less space.
Bunk Bed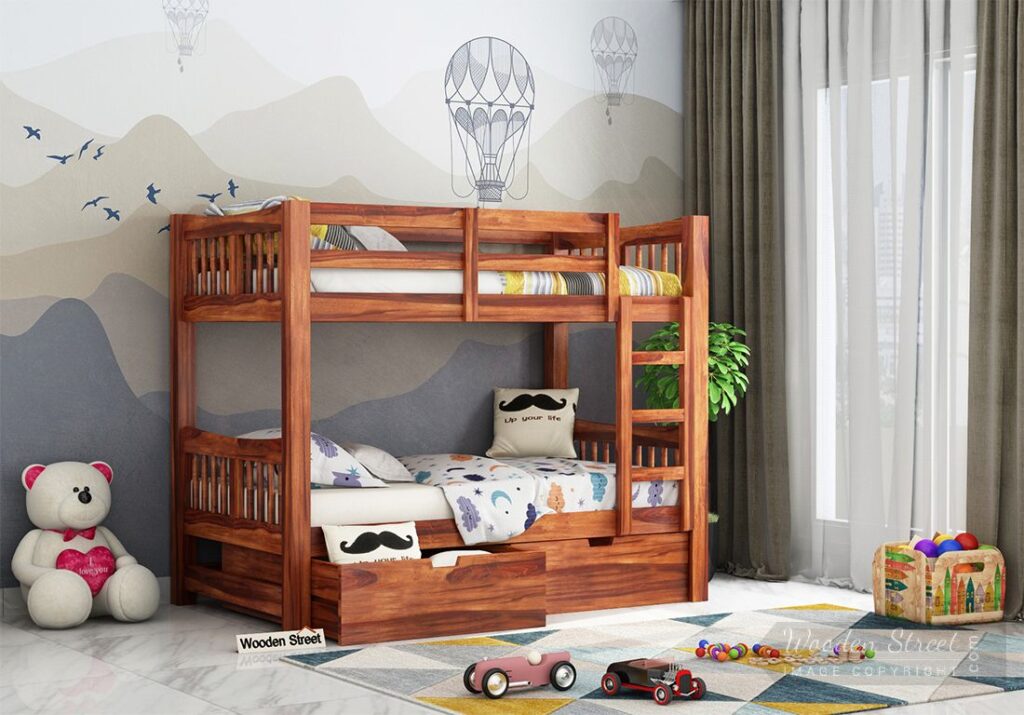 source: woodenstreet.de
A bunk bed is great for children, particularly if there are several of them in the family. A bunk bed is similar to a railroad bunk bed. However, it is not recommended for very young children because of the risk of injury from falls. If you are looking for a mattress online, give it a try at Flo Mattress.
Floating Bed
It is the most recent bed design on the market. The term 'Floating Bed' is based on the fact that the bed appears to float in mid-air. It provides the inside of the bedroom with a luxurious feel.
Trundle Bed Design
These are ideal for children or visitors. In addition, they are excellent space savers for tiny bedrooms. They are tiny beds that are stored under the regular bed and brought out as needed.
Frame Bed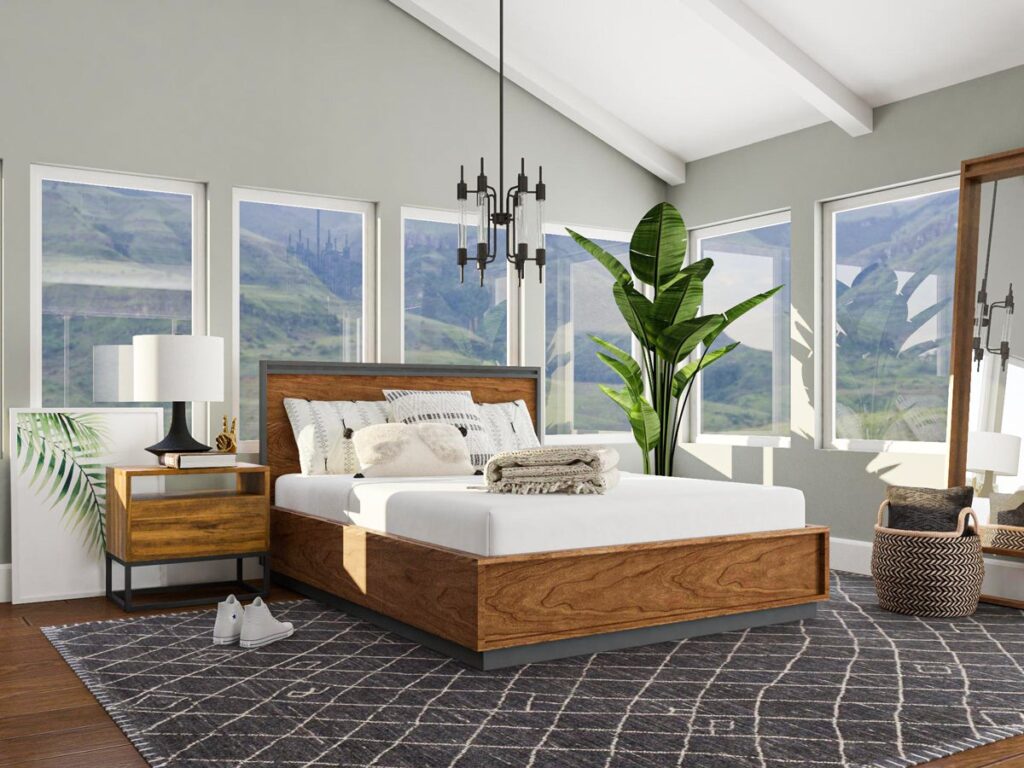 source: modsy.com
A-frame bed refers to a bed with a frame around it to support the mattress or mattress base. The body of an A-frame can be composed of wood or metal. Your bedroom will have a modern and minimalist feel with a frame bed.
Beautiful Wooden Bed
The most popular form of bed is a wooden bed, which is excellent for your bedroom's design. Wooden house furnishings have long been popular. These mattresses are pricier than metal beds, but they are more robust and rust-resistant.
Nonetheless, most people consider buying a new mattress when they buy a new bed. If you are looking to buy a mattress online, check out Flo Mattress.