We all know that wood is one of the most favorite materials for furniture and decoration in the home. This is because wood is available in various styles and finishes to match any interior decor you have at home. It is also easy to cut, paint and shape into different styles.
Being interested in woodcrafts is a common passion as it is one of the most versatile materials for your home decor. In this article, we will be talking about some simple yet beautiful DIY wood projects that can change the view of your interior design.
Stylish Wood Bookends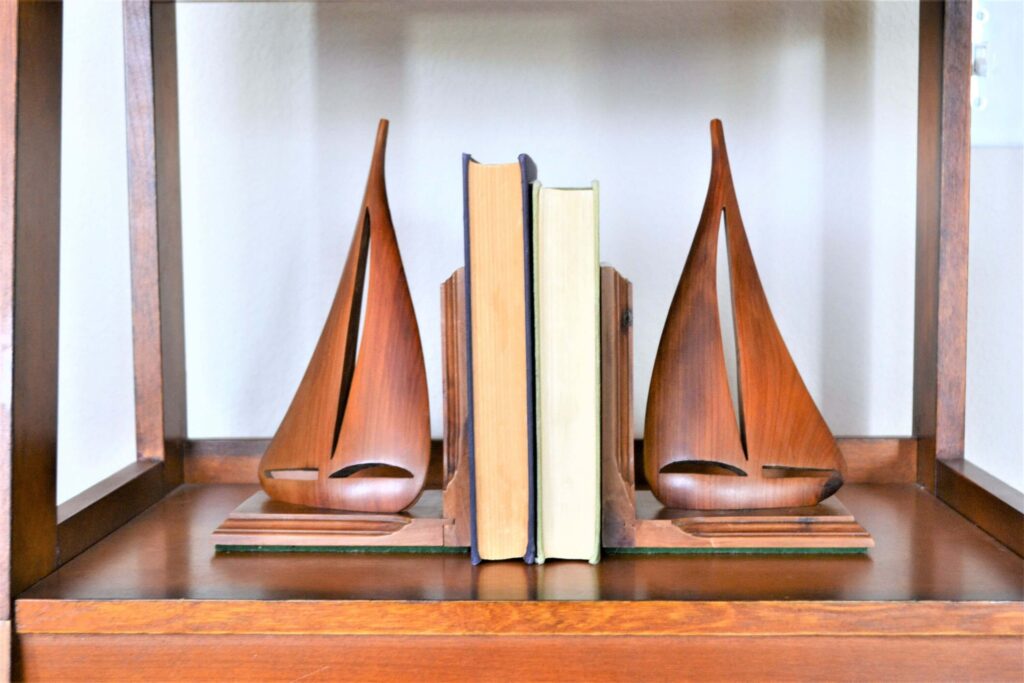 source: pinterest.com
Bookends are very useful. They organize and protect your books from falling down. However, not all of us like the typical ones sold in the market. Making one is a nice alternative for you. You can buy some unfinished wood from your local crafts store and shape it into an animal or something else that you like. Use sandpaper and wood stain to make the color look pretty, then attach them to a board with screws. Use your bookends to bring out the beauty of your bookshelf at home.
Wooden Toy Storage Boxes
Owning lots of toys and games can make your home a mess, so organizing them in boxes will help you keep things tidy. You can use scrap wood, wood varnish, or let the kids paint them with their favorite cartoon characters. Like all the other projects here, it is also easy to do, making it great for beginners.
Wooden Beer Bottle Holder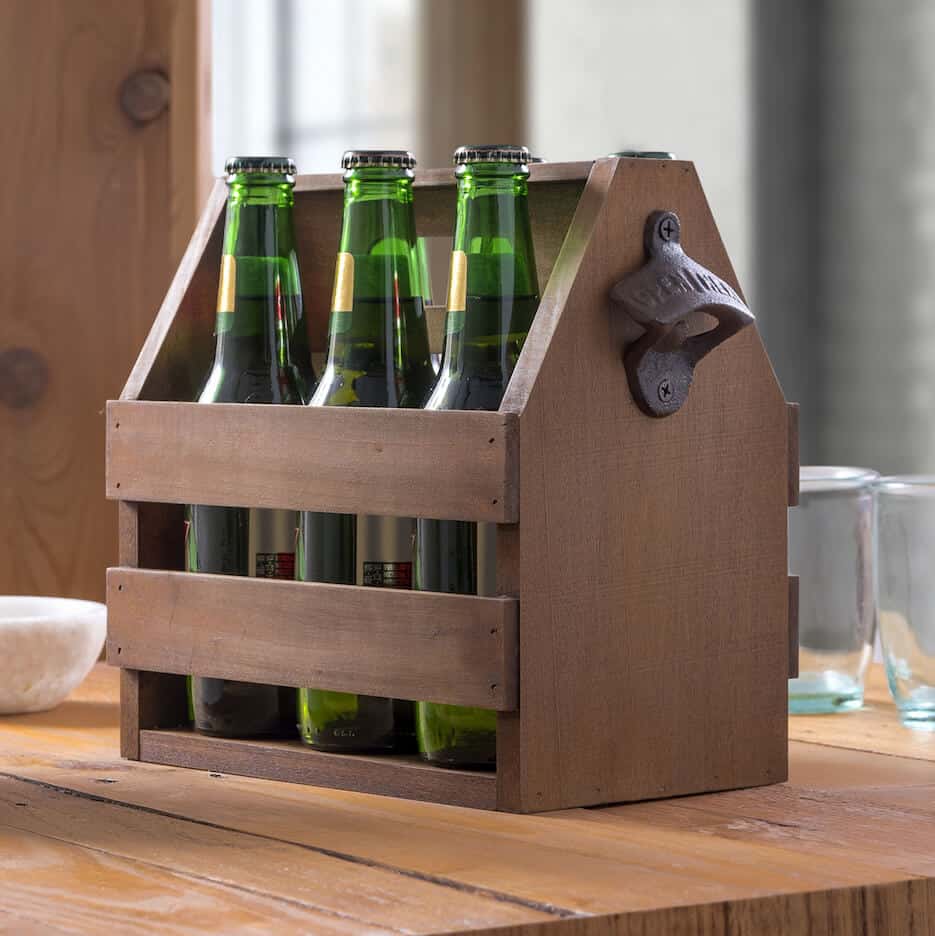 source: diycandy.com
You probably have seen many different bottle holders, but did you know that most of them are made from wood? Using basic tools and supplies like a power drill, plywood, nails, or screws, you can make a beautiful wooden beer bottle holder that can look even better than those expensive ones in stores.
Wooden Key Holder
If you are someone who frequently loses their keys in the house or even in their car, wooden keyholders will help you. All you need is a small plyboard and coat hooks to build this fun project. You can also carve or paint your name on it.
Playroom Chairs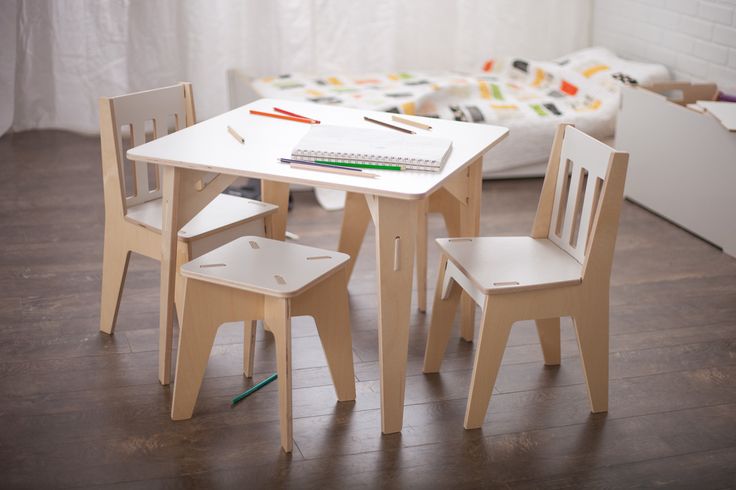 source: pinterest.com
Children love their playroom, and every kid deserves to have a place of their own. Building cute playroom chairs is easy. You can start by designing a cute chair with your child, and then you use a saw to prepare the pieces before assembling them. Using a CNC Router will guarantee a professional finish.
DIY Laundry Hampers
If your house's laundry room is unpleasant, it will make doing the laundry work even more boring. The best way to solve this problem is by making some fun hampers. You can use any colors and designs that match your interior design, then paint them and add cute accessories.
Wooden Planters and Plant Stands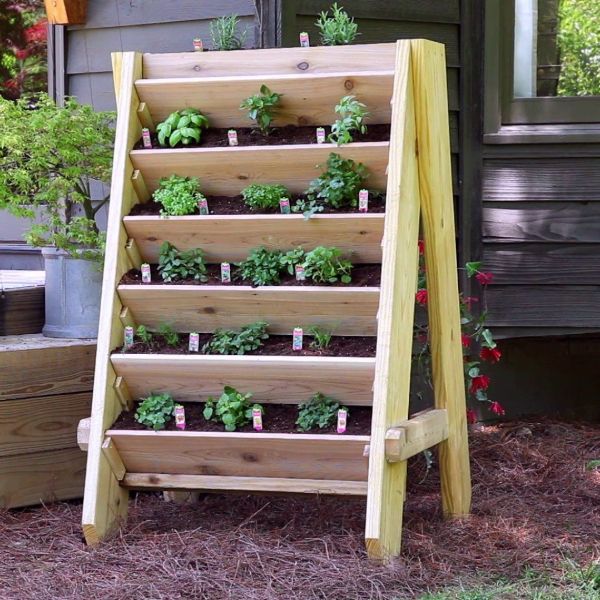 source: plantedwell.com
If you grow herbs, succulents, and flowers in your garden and don't know where to put them, you can make wooden planters and plant stand. They will add freshness and color to your garden and even inside your house.
Wooden Birdhouse
Birdhouses are not just for decoration. They also give shelter to a number of birds during winter time when it's cold outside. To build one, start by choosing where you will put it. Choose an area not too crowded with trees. When making birdhouses, keep in mind that the size of your birdhouse should be at least two times larger than the average size of adult birds.
Small Wood Figurines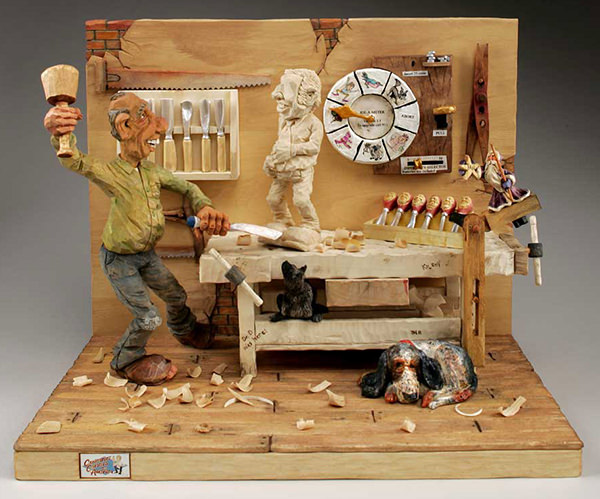 source: hongkiat.com
You probably know that sculptures made of wood are very expensive, so why not create one yourself instead of buying? All you need is some scrap wood pieces and wood carving tools to build these cute little figurines.
If you're looking to spruce up your home on a budget, DIY projects are the way to go. We have outlined nine cute wood projects which are easy and require few supplies. We hope these ideas will inspire you to give them a try.