Silk is one of nature`s fascinating materials regarding texture, strength, sturdiness, and the biological role it plays in various forms. This natural protein-based fiber has much utility, particularly beneficial to older people. Many people overlook the benefits of silk bedding; instead, they focus on the price tag. In fact, once you curl up under silk, you will be amazed by the comfort and warmth you experience. Once you experience the luxurious texture's hugging effect, you will never want to revert to old rugged cotton bed sheets. From then, silk will no longer be a want but a need.
Before you decide to go for silk sheets king, you must know and evaluate the range of silk available in the market and how to gauge their quality. 
Here are the types of silk:
Mulberry silk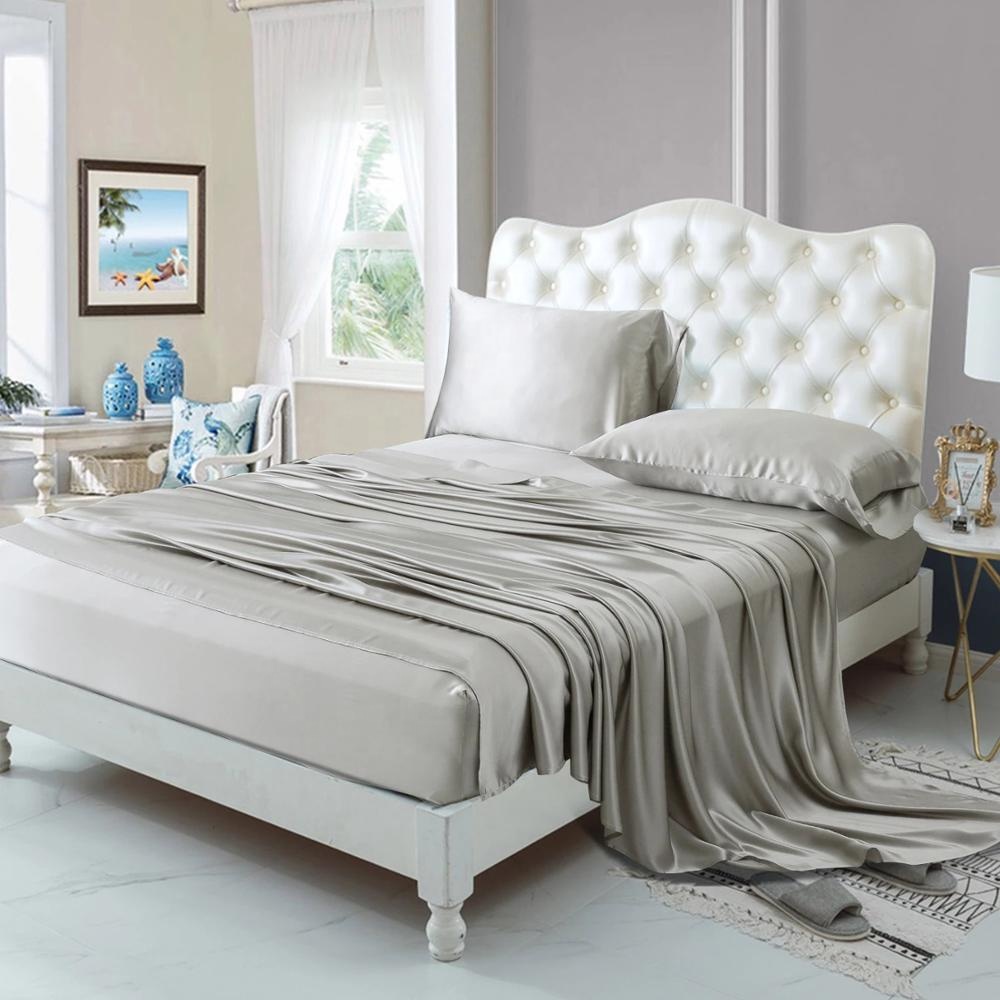 source: pinterest.com
This is the most premium quality silk used in amazon king sheets and most wanted bedding. This genus of silk originates from Bombyx mori; the silkworms are given mulberry leaves as fodder to generate high-grade silk. This specimen of silkworm has been bred in captivity for over five thousand years. The watchful breeding for high-end silk and diet of mulberry leaves facilitates the production of the finest quality of silk available.
Charmeuse silk
This is the most common silk used to weave bed sheets and other garments. The silk is featherweight with enough suppleness making it ideal to craft shirts, pillowcases, and bedsheets. Charmeuse silk is cultivated silk, with a glossy finish on the front and a dull texture at the back. 
Tussah silk
source: medium.com
This is cultivated from wild silkworms, as it is not bred with care and proper diet; its quality is inferior to other types. The silk product is coarse and not long-lasting; most of this type of silk is produced in India.
Dupioni silk
This is characterized by strong, sheen but boorish threads not perfect for sheet or bedding manufacturing. Occasionally, it is used for duvets, but it is not a good heat insulator because of its poor quality. The silk is weaved from jagged cocoons, so the quality is inferior to Charmeuse silk.
Habotai silk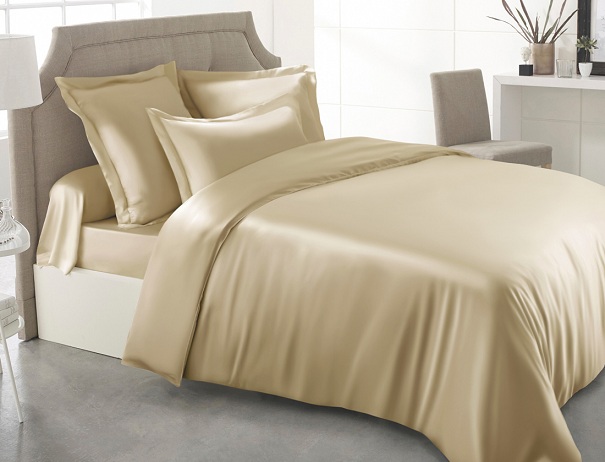 source: ellesilk.com
This is another finest silk type used to weave sheets and beddings. Habotai costs less than Charmeuse, but the quality is also lower than it. Often this type of silk is washed with sand to provide a soft texture, but this process razes the strength of fibers, leaving them non-durable. 
Benchmark to measure the quality
Of all the available grades of silk, mulberry is the best, and the benchmark to measure the quality of silk is called "Momme Weight," his measurement was primarily used by the Japanese to weigh precious objects like a pearl. To derive at Momme Weight, you need to weigh a piece of silk measuring a hundred yards long and forty-five inches long; if it weighs twelve lbs, then the Momme weight is twelve. Doing it yourself in the shop is not pragmatic, but you can certainly search the specifications to know the Momme weight.
Momme weight
source: amazon.com
Higher Momme weight implies denser, heavier weave. During silk production progression, the yarn count and density are adjusted as per the requirement. For instance, the weft and drape of silk threads are denser in thirty Momme Mulberry silk pillowcases than a nineteen one. Higher Momme silk products are crafted from thicker yarn. Silk less than twenty Momme weight is considered lightweight, twenty to twenty-eight is moderate, and above twenty-eight is regarded heavy. Considering a specific type of silk and style of weaving, higher Momme is regarded as superior quality. Most silk beddings and sheets are crafted from Charmeuse and weaved in style to give gloss and shine on the front and a dull finish at the back.
Air ventilation
Silk is perfect for both sweaty summers and chill winter; you do not require different sets of pillowcases and sheets for summer and winter. You may change the silk duvet according to the rise and fall-off temperature. Another fascinating feature of silk is that it provides uniform heat all through the body. So your feet are well protecting as your trunk and body maintain optimal temperature. You may have experienced sweating buckets at the dread of the night; this is because your body heat is trapped in certain areas and ultimately becomes unbearable. The beatific structure of silk at the nano-level allows small but effective air ventilation for optimal body temperature.