Having a well-designed garden can add more than 75% value to your home's resale price, according to Restoration Master. While a garden can significantly maximize your property's value, it is often the most underutilized part of the home. Most people don't realize that a yard can be more than a perfect spot for reading a book. 
No matter how small your garden is, you can maximize it to cater to the needs of children who want to have fun and adults who want to relax. You can also make your outdoor space the perfect place for growing vegetables and herbs. However, improving your backyard living space isn't straightforward. You must plan and commit time and effort to create a place where you can spend quality time with family, entertain guests, and tend to your plants. If you already have your deer fence installed to protect your garden, then read on to learn the five essential tips for designing a multipurpose garden.
Make the garden part of the indoors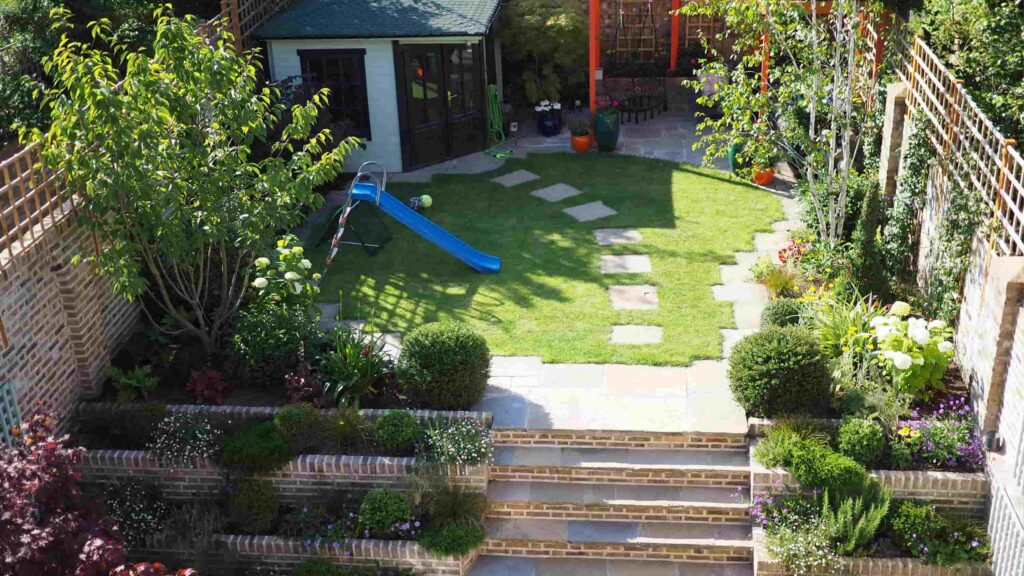 source: futurecdn.net
Outdoor living spaces are excellent for hosting parties and social gatherings of all kinds. That's because they allow you to move the stress of organizing events to a larger space. For instance, building an outdoor kitchen with a barbeque grill and bar around it makes preparing meals for parties stress-free. You can also design an outdoor cinema using a canvas stretched between two trees or mounted on a stand. Fit chairs and tables on the deck for the sitting area or spread a blanket on the grass. That way, you can transfer all the activities that take place indoors to the outdoors where there's sufficient space.  
Zone your outdoor space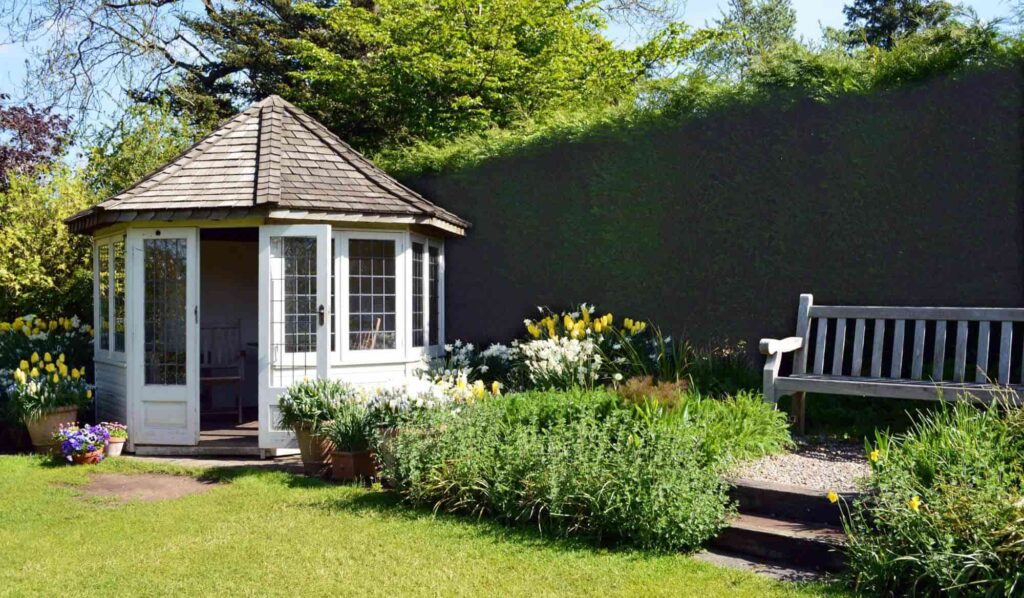 source: foyr.com
Creating zones is a practical way of transforming your garden into an exciting, multifunctional space where the whole family can relax, have fun, cultivate crops, and interact with guests. To achieve the best results, you must create contrast by using various plantings and landscaping materials to add interest. For instance, design a path leading to the sitting or dining area on the deck using concrete slabs. 
Alternatively, design a flowerbed and stone pathways on the side to create a curved path. Other ideal ways to zone your yard include playing with levels and shapes, building garden rooms, and making secret spots. You may also want to zone your seating area to ensure your outdoor space accommodates many people at once. For example, you can have a sheltered table and chairs on one side of the patio, and outdoor armchairs and colored stools on the other end.  
Don't forget lawn maintenance
source: futurecdn.net
Keeping your lawn in perfect condition is essential to maintaining an attractive and functional outdoor space. But it's not an easy feat if you're a busy parent and have children spending most of their leisure time outdoors. Note that kids, pets, and weather are significant factors contributing to the wear and tear of lawns. So, if you neglect your lawn, it will be infested by weeds and become bald. Thankfully, there are simple and effective lawn maintenance tips for busy parents who are looking to keep their yards beautiful during all seasons. 
To maintain your garden's aesthetics, teach your children the importance of taking care of the lawn and designate places like sandboxes where they can dig. Doing so helps keep them off the grass. Also, rotate heavy play equipment like slides and kid's pools, and put pea mulch and gravel under swings and jungle gyms. These tricks prevent bald spots on your lawn and keep the grass looking green.  
Create an all-season garden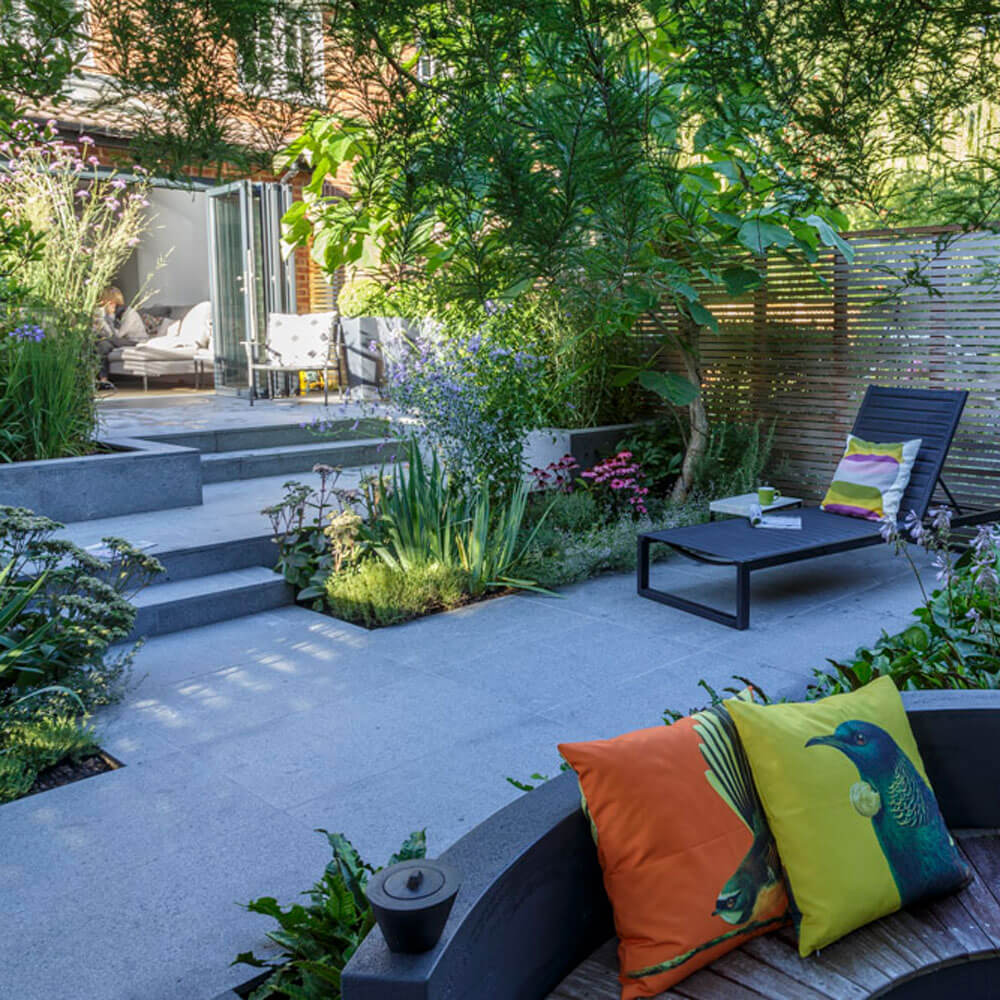 source: ksassets.timeincuk.net
Typically, people utilize their outdoor spaces during the warm season only. But recently, more and more homeowners are spending considerable time outdoors, even during the cold months. Because of this, consider creating a comfortable garden so that you and your family can enjoy staying outside without freezing. Building a fire pit surrounded by round benches, fitted with warm blankets and throw pillows, for instance, can make your outside space cozy. You can also install a hot tub or heaters on the patio and create a seating area around them. The beauty of these accessories is that you can use them throughout all seasons when it gets cold outside, especially at night. 
Invest in multipurpose furniture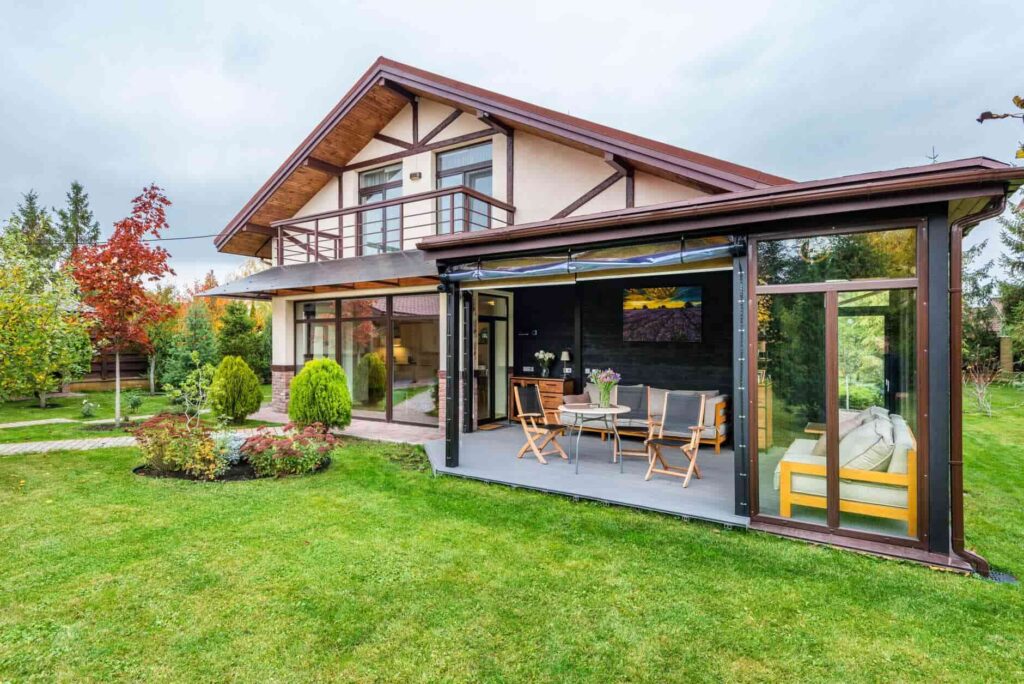 source: pexels.com
Another important consideration is installing multipurpose outdoor furniture. This type of furnishing allows you to save space and make the most of your garden without sacrificing movement. When buying multipurpose furniture for your outdoor space, pick benches or stools with storage space. You may also want to buy tables with shelves below or utilize one piece of furniture for multiple purposes. Consider hanging planting pots on tree branches or plant herbs on a cart as it allows you to move it to create room for sitting when necessary. 
There's nothing quite fulfilling like relaxing in your backyard, sipping a cold lemonade, spending quality time with the kids, entertaining guests, or tending to your herbs. However, to make the most of your garden, you must plan accordingly to ensure your outdoor space is multifunctional. Start by linking the outdoors with the inside, zone your garden space, and prioritize low lawn maintenance. Also, transform your garden into an all-season outdoor space and fit multipurpose furniture.