There is no doubt that gold is an extremely attractive color. Perhaps that's why gold color schemes are often used in interior design. There's one thing to keep in mind, gold color can make the interiors look lavish but can also be overpowering if it's used too much. Therefore, gold accessories are a perfect fit for the interiors. 
Are you trying to find out how to follow golden decor trends in your own house? Here are a few inspiring ideas to get you started. Pick out the best solution that suits your expectations.
Add Golden Accents 
source: pinterest.com
Glitzy elements in the doorway are definitely a bonus. When decorating with gold touches, this is one area that is easily ignored. Some delicate golden decor details can make a big visual impact when we are creating an inviting atmosphere for our guests. The doorway can be adorned with gold accents in several ways, including gold-embellished cushions or a gold-plated mirror.
Modernize Your Plumbing
In the plumbing department, there's a lot of room for golden decoration. In order to give your bathroom a stylish look, try replacing your dull fixtures with gold decor tones, which work great with neutral colors such as white and beige. It is suggested to style your plumbing in a glam way if your pipes are exposed so you can get the maximum impact. An interesting point about this idea is how easy and inexpensive it would be to add some golden finishing. You can get started with just a can of golden-metallic decor spray paint and you're done!
Golden Finishing Frames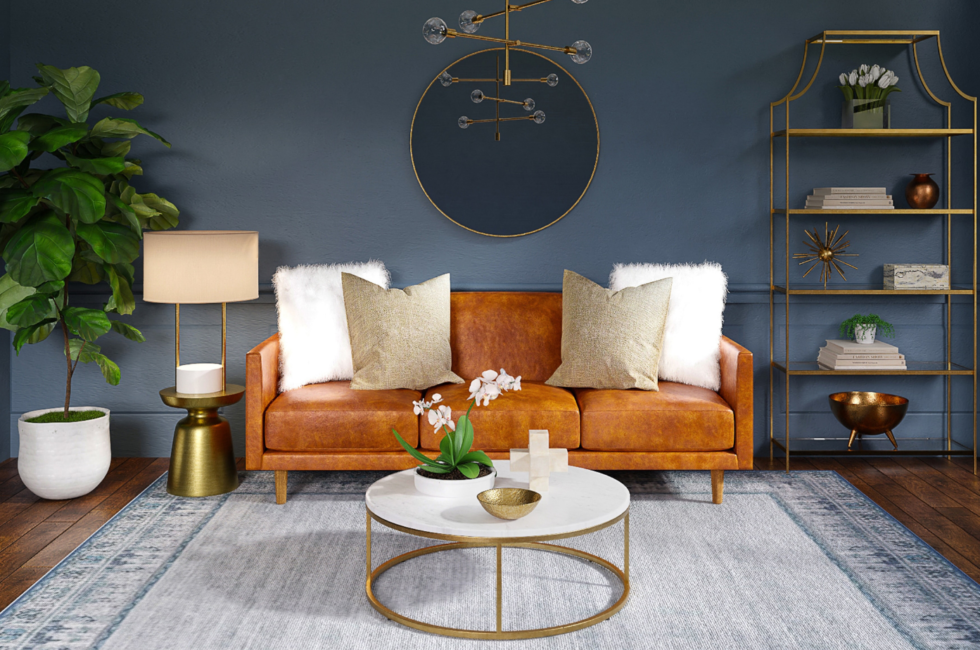 source: wolferizor.com
A simple yet highly effective method to add some golden decoration accesories to a room is to change the borders of picture frames. With just a few changes to your old frames, your walls can now be more glamorous than ever. Whether you're framing your favorite artwork or a priceless memory photo, you can easily add some golden decoration glitz to the picture frame. Feel free to include a little bit of glitter if you prefer.
Glowy Golden Lamps
It would be fantastic to add golden metallic lighting to the space for a completely different look. Placing a golden lamp on your desk or in your bedroom will enhance your space greatly. You can make simple lampshades more sparkling by combining a gold base with them. Whenever you choose lamps or other golden lighting pieces, remember not to go overboard. A couple of gold pendant lights are a good choice for any room since they add a touch of subtle elegance.
Diy Golden Bar Cart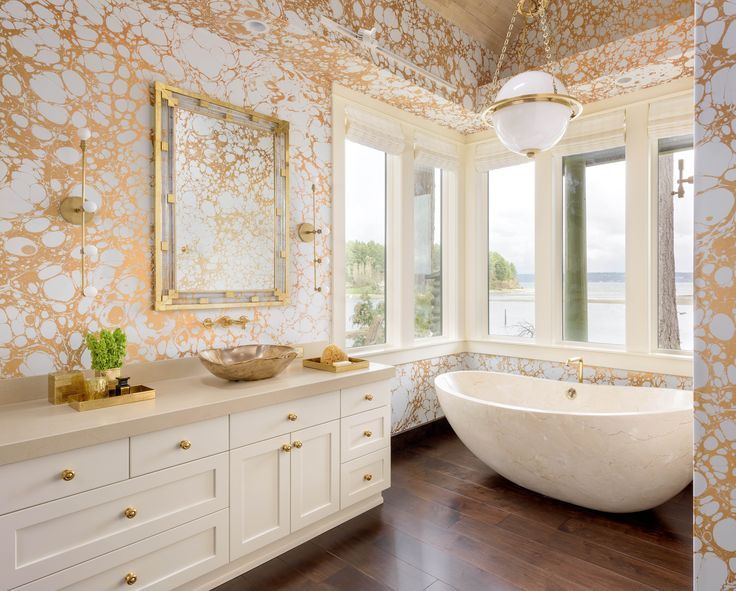 source: pinterest.com
It has become very common to have a bar cart around these days. Those who want their cart to stand out can transform rusty and tired carts into stunning gold creations with a bit of DIY gold decor ideas. This cart will certainly remind your guests of a stylish bar cart found in a posh hotel because of its updated look.
Diy Golden Bookcase
For those who want to decorate their bookcases with gold, there are several golden decoration ideas to choose from. You can easily add a little glamour to your favorite books. To take it even further, you can transform a basic metal bookcase with gold spray paint. By knowing how to use the spray correctly, you can make it seem worth much more.
Golden Glitz Bathroom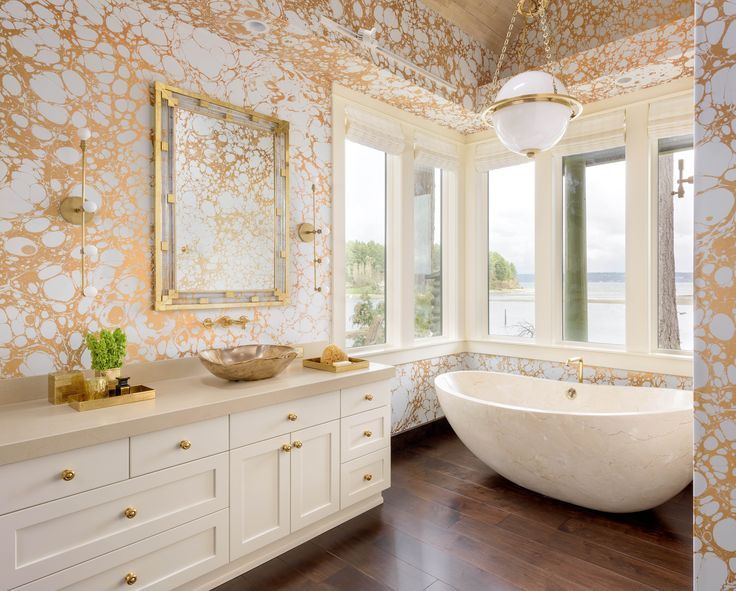 source: pinterest.com
You can add a few touches of gold to your bathroom to make it feel more luxurious and cozier. When it comes to metallic golden bathroom decor ideas, you can choose several different golden decoration stuff. A lot of options are available to transform your bathroom into a more striking space, from mirror frames to ceramic tiles.
Golden Decor Interior
Gold is a suitable color for elements like tables and chairs. In addition to being perfect for modern interiors, they also look great in industrial-style rooms – especially when paired with black. There are many options for golden interior decor ideas. The most popular are minimalist golden tabletops with black legs. This type of furniture is distinctive and attracts attention. 
Golden Mirror Wall Decor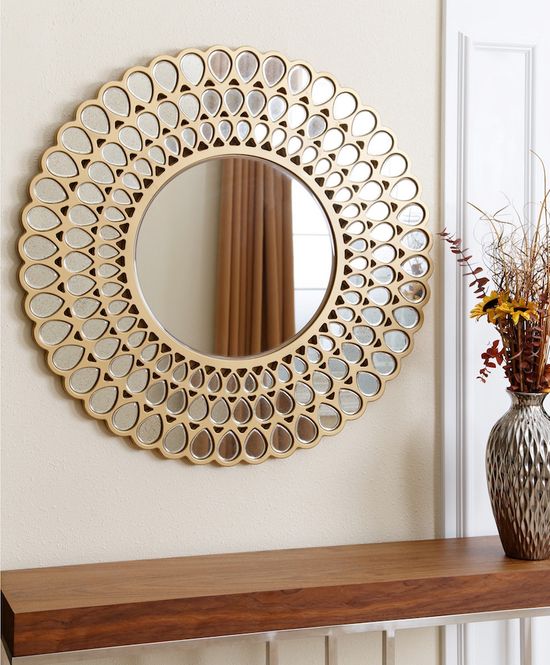 source: pinterest.com
Mirrors are an absolutely essential part of any bathroom or hallway interior design. They are also commonly hung over dressers and console tables in living rooms. A gold mirror not only serves as a practical accessory for adjusting make-up and viewing one's reflection, but it is also very elegant. Consequently, a lot of homeowners purchase eye-catching golden mirrors or decorative frames to make the interiors look unique. Mirrors aren't the only decorating option for home interiors. You can also choose golden colored posters, pictures, and clocks.