A well-landscaped garden can increase the value of your property by more than 12%. This is beneficial if you're one of the millions of homeowners looking to sell your house this year. But not all landscaping boosts a property's value as much as others. Below are the garden designs you should consider if you want to bump up your property's asking price by thousands.
A variety of plants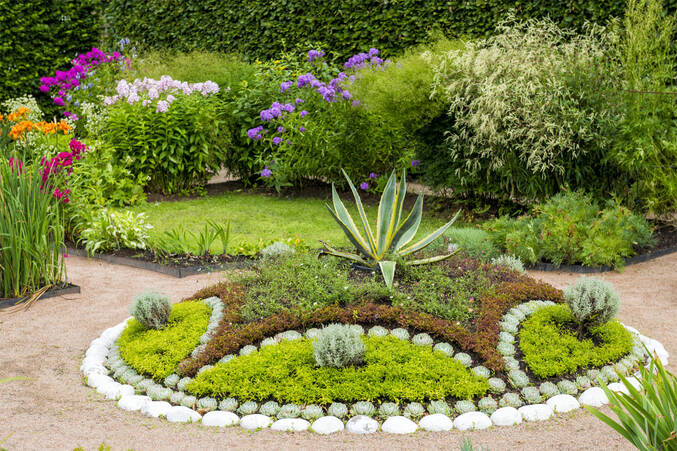 source: pinterest.com
One study found that plant size and diversity of plant material type were important in the perceived value of a home. This means you need to do more than add a few flower beds to the edge of your garden. You need a combination of trees, mixed-sized plants, and textures. A shaded area of trees is ideal for relaxing in the summer. Trees also add privacy to your garden and reduce noise levels, so they're a popular feature buyers look out for. A stunning focal point made from multi-colored plants surrounding your pathway will be pleasing to the eye and will lure buyers in too.
Deluxe decking area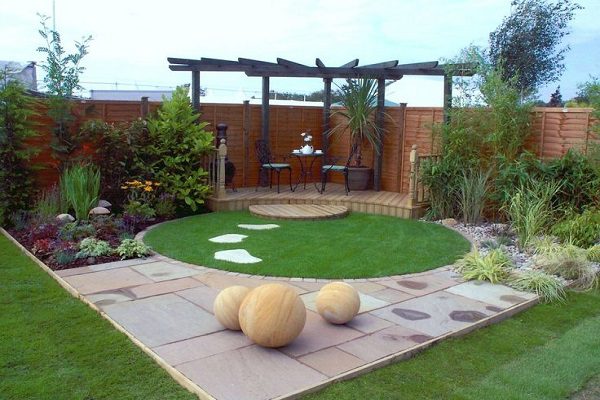 source: pinterest.com
Decking is one of the most popular garden features you can invest in. Decking gives you a space to entertain, an area to relax, garden zoning, and is aesthetically pleasing. Best of all it's relatively cheap to install and adds a lot of value to your home. Good-quality decking can increase your home's resale potential by 10%. On average, decking costs between $3,400 and $6,500, although it can be higher if you opt for extras such as a roof. To make your decking as valuable as possible, design it so that it coordinates with your home's design. Painting it to match the color of your window shutters is one way to do this. Finish the space off with soft furnishings, lighting, a fire pit, and cooking appliances.
Beautiful lawn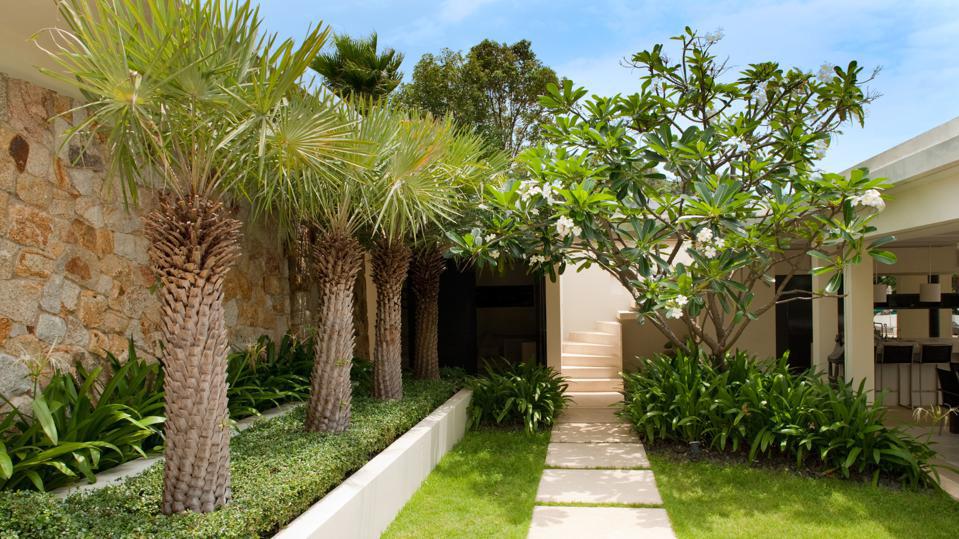 source: pinterest.com
42% of homebuyers say that a sophisticated garden design is their top priority when looking at home exteriors. There's nothing more sophisticated than a beautiful, well-cared-for lawn. Lawns are easily ruined by things such as cutting it too short, overwatering, and over-fertilizing. Pets and pests can also damage lawns. If your lawn is in a bad condition, it may be best to take it up and replace it with a new lawn or with artificial turf. Lawns that are in a reasonable condition will simply need a bit of TLC in the form of deep aeration and infrequent deep watering. Grass clippings should also be left on your lawn to give it nutrition. One study found that paying for lawn care service will give you a return on investment (ROI) of 352%, so it's certainly worth doing before putting your home on the market.
Summer house or garden room
source: pinterest.com
A summer house or garden room can add around 5% onto the value of your home. These buildings come in all shapes and sizes and are great in unused parts of your garden. Summer houses and garden houses are growing increasingly popular due to the rise in the number of people working from home. Many remote workers need a quiet place to work and these outdoor buildings are ideal. To make your garden building as valuable as possible make sure that it provides good storage and is comfortable. Electricity, heating, and lighting are recommended. Make your summer house or garden room feel like an extension of your home by painting it the same shade as the exterior of your home and by adding some cozy features, such as curtains, cushions, and beanbags.
Your garden plays a big role when selling your home. It can also improve the asking price of your home, so make sure you do some landscaping work before putting it on the market.