Whether you are a residential or commercial architect, both types of jobs require planning and consideration to infrastructural integrity. The best architectural designs are cost-conscious and ensure that the design of a building has a good flow for its occupants' comfort and safety. A keen architect will also note buildings in the surrounding area and sync the new architectural styling the community's aesthetics.
Considerations for Commercial Buildings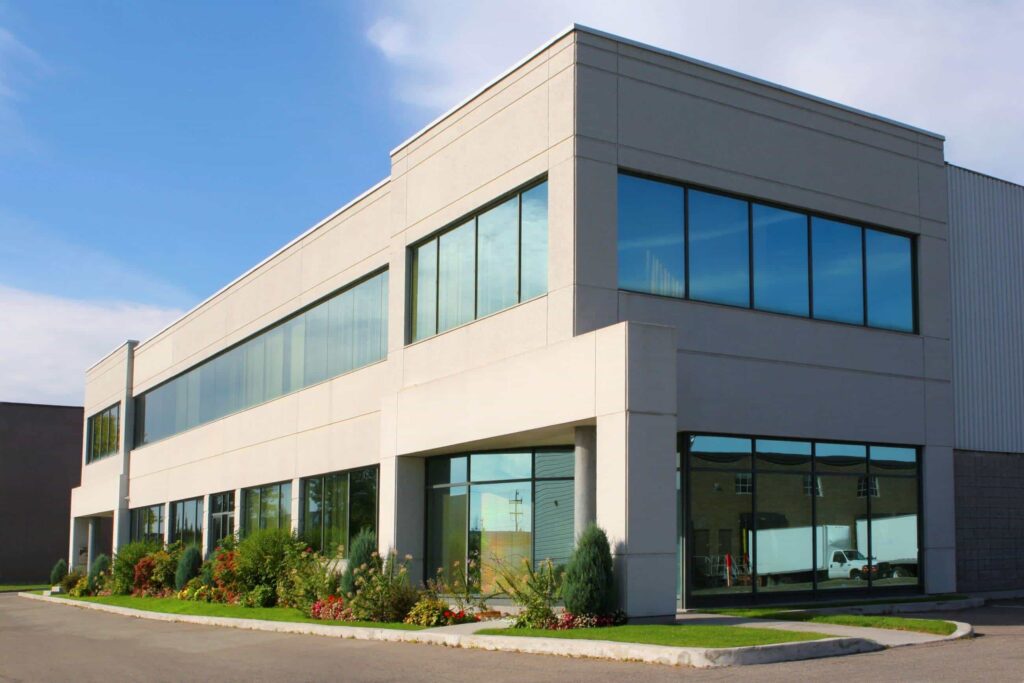 source: anaheim.net
The commercial architectural design focuses on structures used for business activities. These buildings can include: 
Large-scale multifamily housing

Office buildings

Retail space

Industrial facilities

Hospitals

Police stations

Prisons

Government buildings

Schools

Restaurants
These structures often have specific rooms to serve occupants' needs, such as storerooms, offices, conference rooms, operating rooms, gymnasiums, cafeterias, restrooms, and kitchens. They also include elements seldom found in residences like elevators, escalators, access doors, floor panels, and roof hatches.
Careful planning is needed to understand the needs of a commercial building to ensure the layout makes sense. For example, a hospital must treat patients as quickly as possible, so the design must strategically place the emergency entrance, waiting areas, nursing station/triage desk, and treatment rooms.
The same would be the case for schools. Everything from pick up and drop off points, main entrances, and student entrances need careful planning. A practical flow for hallways, stairwells, classrooms, the main office, and convenient restrooms is necessary to create a better learning environment. 
The Unique Needs of Residential Buildings
source: pinterest.com
A residential architect and a commercial architect bring distinct expertise to their respective domains. A residential architect specializes in designing homes and living spaces, focusing on creating functional, aesthetically pleasing environments that cater to the unique needs and desires of homeowners. In contrast, a commercial architect concentrates on the design of non-residential structures such as office buildings, retail spaces, and industrial facilities, emphasizing efficiency, productivity, and adherence to zoning regulations. When it comes to a specific project like San Antonio corporate housing, a residential architect would prioritize creating a comfortable and welcoming environment for individuals and families, while a commercial architect would focus on designing a functional and efficient space tailored to the needs of corporate travelers and long-term guests.
Considering the building's needs is just as important when it comes to residential architecture. This type of structure serves as private living quarters for individuals, couples, families, or an entire community. Examples include:
Single-family, detached homes

Duplexes, triplexes, and fourplexes

Townhomes

Housing co-operatives

Condominiums
The Key Differences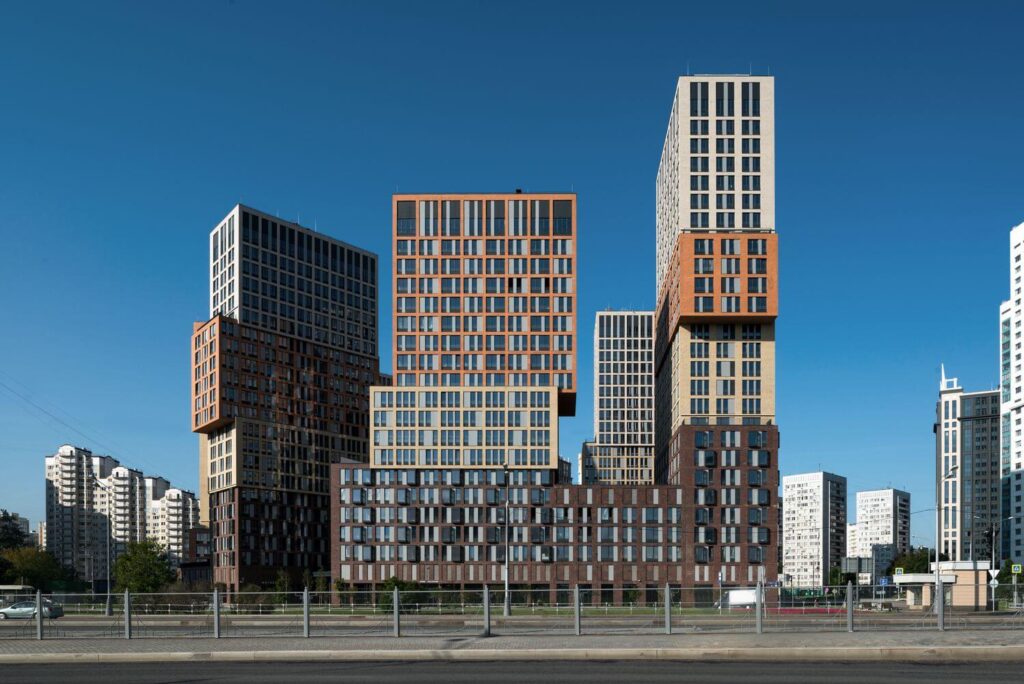 source: artchitectours.com
When it comes to architectural design, there are huge differences between residential and commercial construction, including: 
Building materials

Labor costs

Building codes

Type of equipment

Timelines
Financing: For residential buildings, most homes are financed through a bank or insurance loan, cash, or by a government or non-profit agency, so homeowners are typically looking for what is most cost-effective and structural appropriate for a smaller size building. Timber framing is the go-to choice, although some very high-end homes will include steel framing in the architecture designs. It's usually too expensive for the average homeowner. 
Commercial construction projects are much different. Funding comes from a corporation with bank funding, a government agency, or a wealthy developer.
Building Standards: In general, residential building standards are more straightforward and easier to follow. While residential properties have considerable costs associated with overhead, labor, and equipment, it is on a much smaller scale compared with a commercial build. 
Specialized Skills: Residential builds require technical skills, but there is seldom a demand for industrial-scale equipment. When having a home designed by a professional architect, the homeowner may opt for a DIY approach to some elements. 
Timber vs. Steel Framing: Most homes are timber-framed. Commercial buildings require steel frame construction as it's more resilient and allows for taller and larger buildings, including skyscrapers, that can stand the test of time. Architects must carefully consider the steel's quality and rating, keeping in mind that steel framing requires special construction techniques.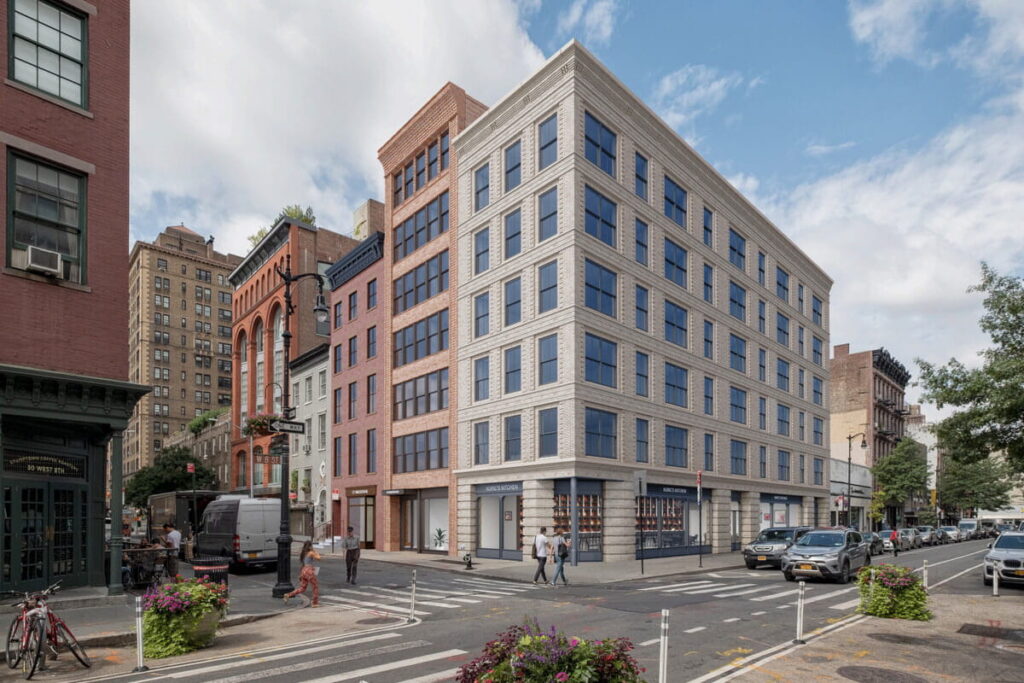 source: pinterest.com
Industrial Requirements: Rather than a single architect, commercial construction often involves an entire architectural firm. A general contractor manages the project, tasking out different jobs to tradespeople and subcontractors. Commercial builds involve industrial pieces of machinery like earth-moving equipment and cranes operated by experienced professionals to ensure job safety and project quality. Nothing is left to chance since correcting mistakes on a commercial job is much more complicated than a residential building. 
Strict Regulations, Permits, and Building Codes: Commercial projects are usually very fast-paced to reduce labor costs. They must follow much more stringent regulations and require special permits to satisfy specific building codes. There are also strict rules and concerning: 
Building materials

HVAC requirements

Electrical systems

Plumbing

Construction techniques

Design

Size

Occupancy limits
Local and federal building regulations for commercial projects also come into play, with safety standards for elevators, IT concerns, handicap accessibility, public restrooms, and parking lots or garages. 
Commercial codes and permits are complex and require professional consultants to ensure compliance.
Cost Differences: Costs are vastly different, even for buildings close in size because of materials used, compliance standards, costs related to overhead, labor, equipment, the number and quality of workers needed, and the extra charges for specialized equipment.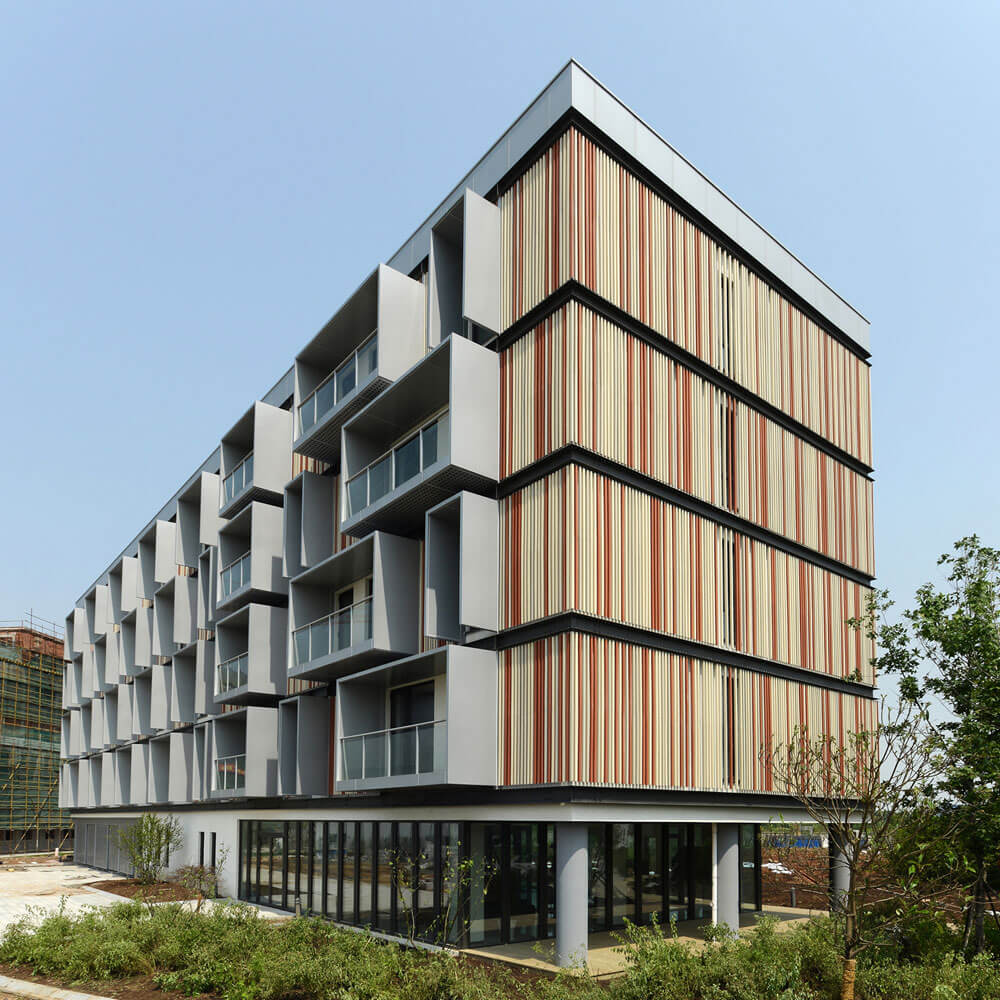 source: detail-online.com
Safety Codes: Residential homes, multifamily complexes, and condominiums have unique requirements too. There are safety codes for basements, stairs, attics, electrical panels, and plumbing systems. There are also strict requirements for foundations to ensure the infrastructure is stable. There is usually a big focus on interior design with an emphasis on comfort. Depending on the budget, this provides an opportunity for a residential architect and designer to work together to determine the most cost-effective architectural design elements that will suit the homeowner's style and livability requirements. 
Custom Quotes for Commercial Architects
Commercial architects and specification writers can partner with high-end suppliers and request a free quote for high-quality building products like access doors, roof hatches, and floor panels. If you require custom products with unique measurements and configurations, engineers will prepare a custom design according to your exact requirements, including detailed drawings and product specifications. Once you have carefully reviewed the quote, they will walk you through the process and deliver your order directly to your job site!