Investing in property is a strong ROI proposition since always. Be it reselling or renting your 2nd or third property, the long-term returns have been enormous. But, with these conventional property investment strategies, you need to cross a lot of hurdles to yield benefits. From the paperwork to tenant and property maintenance, a lot demands your attention. But what if there was another way? 
What if there was a smarter way of sustainable income. What if your property could earn you 30% more ROI with lesser hassles? 
A serviced apartment is your one-stop solution to make the most of your property assets. Still not convinced, let's find out why. 
5 Reasons To Turn Your House Into A Service Apartment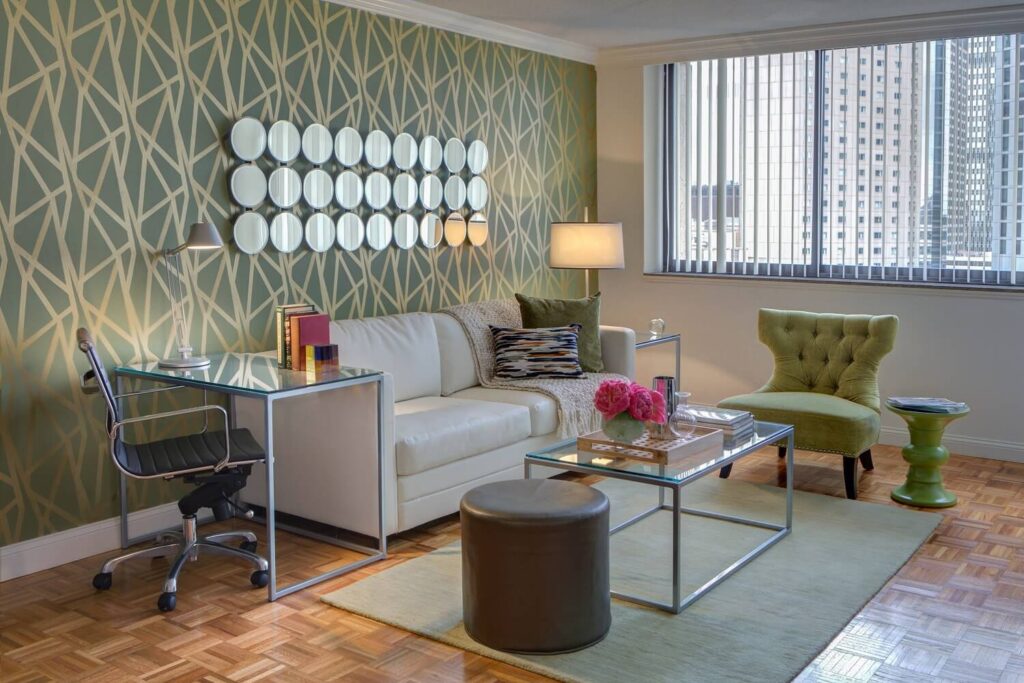 source: furnishedquarters.com
Transforming your house into a serviced apartment is the easy part. The grind is turning it into a sales magnet. So, how do you ensure that your newly renovated house attracts recurring customers? Let's start with understanding the 'why.' 
Today the world travels more than ever. This means the demand for boardings also undergoes an immense boost. But with their travel behavior, their staying behavior got affected too. Travelers increasingly favor living in serviced apartments rather than hotels. They value the overall experience that one gets from a short visit today. 
Steady income
Serviced apartments come with the inherent quality of steady income than other property assets. As the agreement offers a fixed return to the property owners, you can always count on a stable income.
Great Return on Investment (ROI)
Serviced apartments have the ability to give you monumental spikes in your revenues. This usually happens during peak seasons, when hotels and rooms are scanty and the demand from visitors keeps rising. This is a huge boost to your already stable income. 
Lower hassles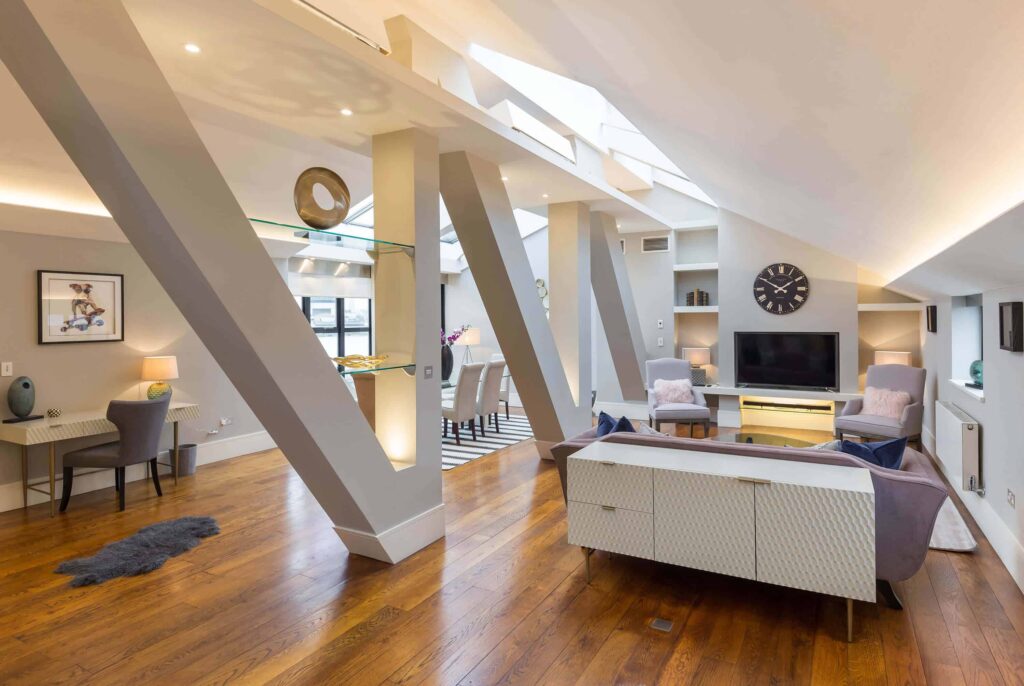 source: thearmitage.com
Maintenance and repairs aren't your headache in a serviced apartment.  It is something your operator carries out. But to ensure you are legally squared, creating an operating agreement here can make the difference.
Greater flexibility 
Without long-term contracts like a traditional rental model, you can now have better control over whom you lease out your place to. 
Better opportunities 
Your audience has a preference bias when choosing a serviced apartment over a hotel. This increases your market opportunities dramatically. While hotels can give them much-desired comfort and services, it doesn't always take care of their pockets. Your serviced apartments come into play just right this moment. Your guests get the comfort of the hotel without making a hole in their pockets at a minimum discounted price of 20-30%. 
So now, when you are aware of the promising opportunities that lie in front of you, let's get to look at the ways how you can make this possible. 
Pro Tip: Keep a serviced apartment software handy here. Managing the client roster will be super easy. 
5 Ways To Turn Your House Into A Marketable Serviced Apartment 
Having a great product is one thing, and executing the same to your audience is entirely another. This means there is a long journey that you need to cover to make your serviced apartment profitable. Here are a few foundational ways to carve out the niche for your property and make you stand out in front of prospective clients. 
What makes you special?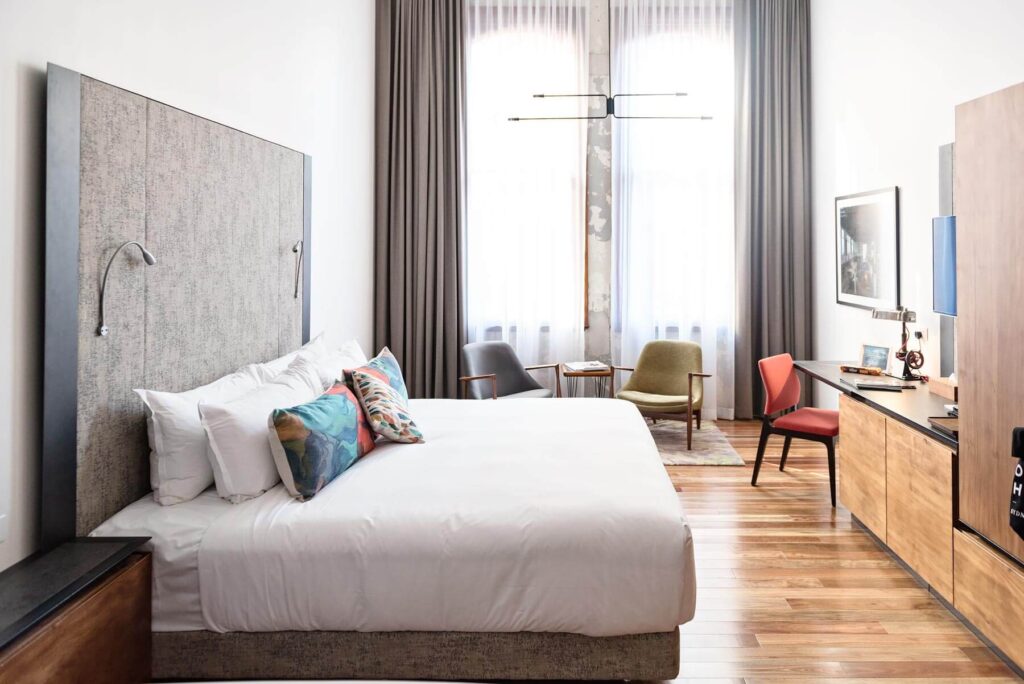 source: urbanpixxels.com
The key differentiator of your serviced apartment from a 5 or a 7-star hotel is the personalized experience you can deliver to your guests. A  brand cannot deviate from its core theme and feel depending upon the location and people, but you can. Incorporating local while keeping the comfort and facilities intact is something you can always rely on to gain you more clients. 
The key here is to be different. Your guests are not looking for similar experiences at all places. To create a long-lasting impact, focus on creating a meaningful, unique experience. A good start is to make the feel and interiors of your house reflect the style of the city or town where it is located. If your property is in Paris, make it look romantic; if in the Maldives, give it the hip beachy look. But if it is in New York, create a more metro look. Got the idea? You can experiment with the food menu and local art to add a little oomph of personalized drama. 
The more comfortable, the better
If you have to meet your hotel counterparts, you cannot compromise on the comfort you deliver at your borders. Soft, clean sheets, light, ergonomic pillows, and fluffy carpets are an excellent start to this journey. But where your serviced apartment can make the cut is the homelike space and comfort it can render. 
There is rarely a hotel site where you can find a guest walking barefoot or going around the restaurant for a quick midnight coffee shot. The extent of warmth a serviced apartment can give is monumental. So, harness this power. Stack your apartment with every necessity. From kitchen utensils to midnight snacks to relaxing couches, to coffee machines. This will create the air of home for your guests and convert clients in no time. Your goal here is to create a space not only for resting but a relaxation area for your guests. 
How well do you know your people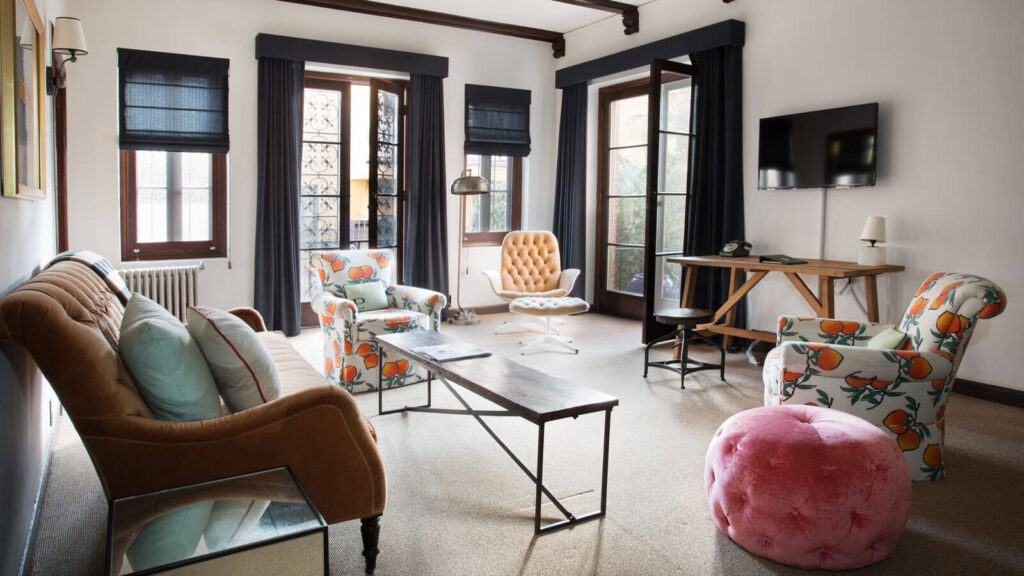 source: cnn.com
Staying in a hotel often comes with two constant feelings. One is of luxury and the other is a commercialized arena. Although championing the former for your serviced apartment may look like a challenging task to accomplish, the latter can always give you leverage. But this always indeed starts from understanding your target audience. Staying closer to your audience's mindset, you can easily customize and personalize their stays with you. An audience persona can reveal rich insights here. 
A serviced apartment's atmosphere often boosts informal and intimate relationships between the servicing staff and guests. The person who services the guests is usually one or two, which leads to forming a more concrete relationship during a long period. Ultimately, this arrangement is beneficial for both staff and guests. The guests get one-on-one care without any major inconvenience while the staff can personalize the stay experience for the guests, adjusting everything according to their preferences. But this is not the only advantage that you have in a service apartment. 
Communal space is one of the colossal benefits your serviced apartments can offer your guests. From the laundry room to the open terrace to the garden, a lot can be done here. 
Customer service is the key
A happy customer is worth way more than what it seems to the apparent eye. They become your most prominent evangelists spreading your word for you. But the question is, how do you get to this kind of customer service when in a serviced apartment?
Serviced apartments benefit from one particular demographic of travelers and their staying behaviors. People who board here often stay for longer periods. This makes them more humble, and human connections foster between the servicing staff and the guests. Instead of the transactional culture of the hotel, there is a more authentic relation that takes place. 
Greeting and addressing your guests' names, welcome them with open arms, or even just acknowledge that they know who they are there to see. These are opportunities rarely afforded to hotel staff, simply due to the number of staff interacting with each guest daily and the number of guests that staff interact with daily in turn. Ensure you have 24/7 assistance for your guests. This will increase their sense of trust and security immensely. 
If longer stays of your guests can bring an almost friendship-like bond between your staff and guests, you know your job at customer service is done.   
It all lies in the details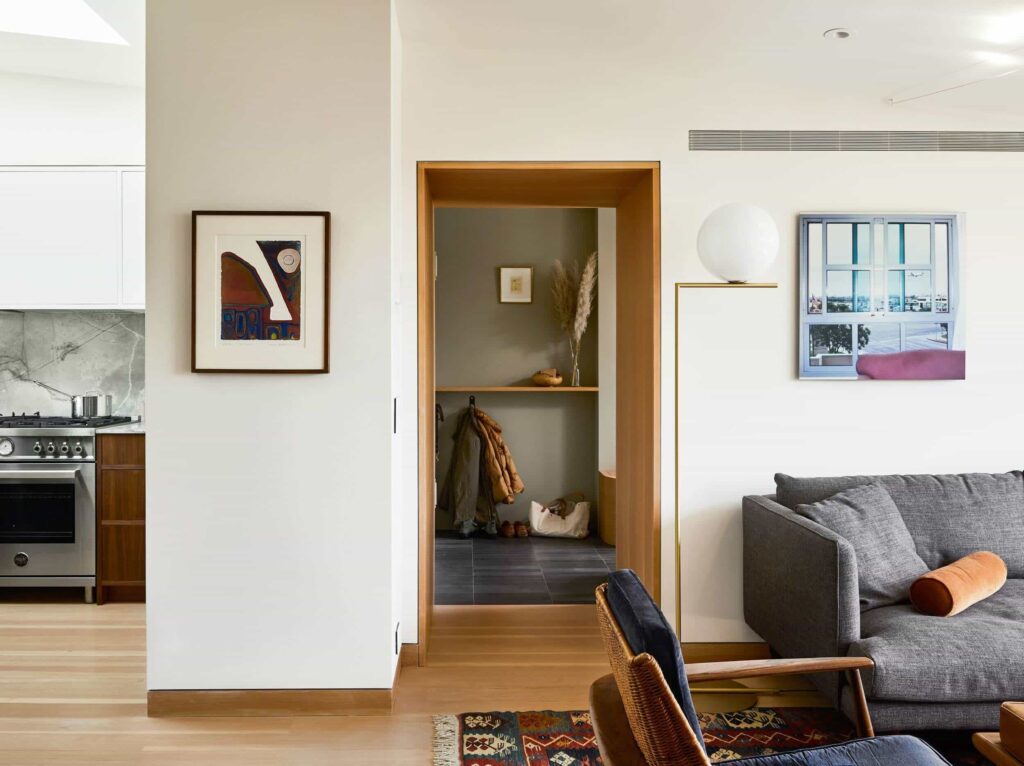 source: hearstapps.com
What goes into making an experience from good to great? There's no one objective answer to this question. It is more of a people question. This means if you have to create an experience that stays in your guest's minds, you need to master how to affect human emotions positively. 
Sure, an adventure trip to the Eiffel Tower or bungee jumping from the cliff makes its mark in the memory, but what truly creates a memorable experience is the human connections that one witnesses. 
You would be surprised how small details can elevate your complete relationship. From guests to the mood of the apartment, everything counts here. But what lies at the heart of being details-oriented is exceptional customer service. 
Empathizing your customers' needs and motivations can help you create a room of familiarity and warmth. Go that extra mile to customize your apartment according to your guest's preferences, keeping the true feel of the condo authentic. Ask for their culinary tastes. Do they prefer spicy food or bland? Do they have an upcoming celebration? Surprise them with a cake and some wine. It is these small gestures that add up in creating a memorable experience. 
Parting Advice
Just like any other business proposition, investing in a serviced apartment isn't without risks. 
Although it provides a very steady income opportunity, the capital growth of a serviced apartment is poor. Also, you may find yourself facing difficulties if you decide to resell your property because of the unique kind of audience the market attracts. However, there is a way to get around this roadblock. Your service apartment's value is directly proportional to its management efficiency. This means if you have to get to a distinguishable asset, you need to take your property maintenance seriously.
It entirely depends upon how you look at the serviced apartment model investment opportunity. If you are having a venture capitalist mindset, then you might want to reconsider your decision. But if you are looking for a steady secondary income, it can do wonders.