Interior design affects every one of us but only some people are gifted with the insight of how to really lift a space and incorporate elements that give one joy as well as relate to the time we live in. Regardless of whether you are having guests or friends over or are rethinking your interior design to upgrade its wow factor, here are some tips that can help you easily and affordably launch your space into interior design heaven.
Get The Entryway Right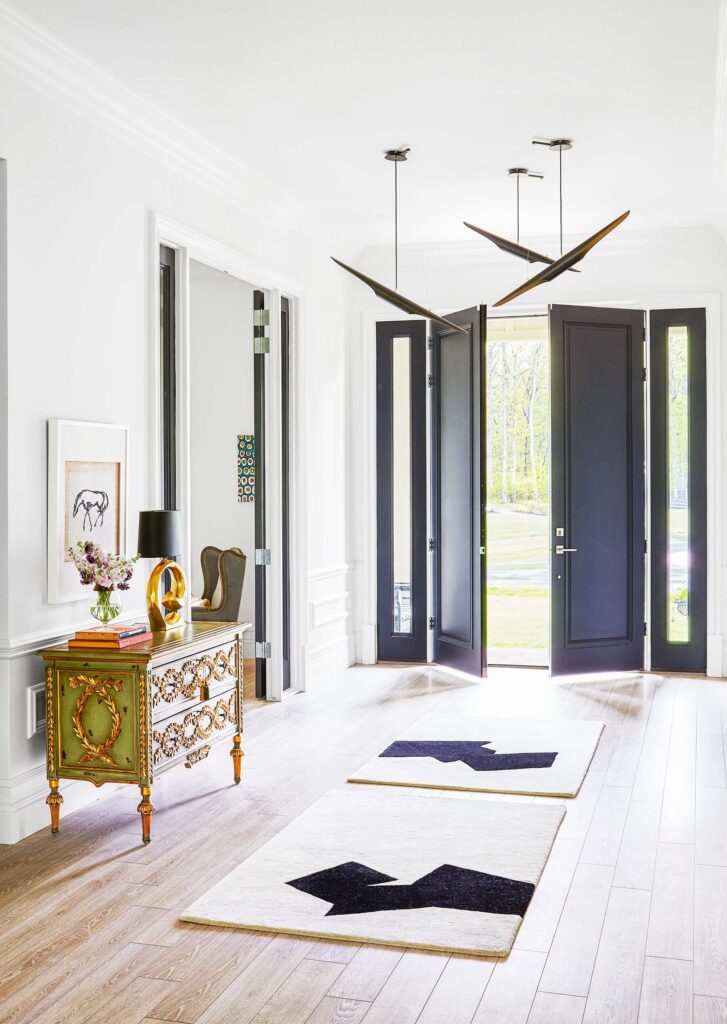 source: hearstapps.com
The foyer is the first place your guests will notice and regardless of its size, it is an area to pay special attention to. Use lighting in living room to your benefit to add an element of coziness and a welcome aura. If you have no natural lighting in the area and limited light fixtures you can buy all manner of removable lighting fixtures as well that operate with high-powered batteries, this is particularly useful for apartments and smaller rental spaces.
Avoid clutter in the entryway and invest in storage options like coat hangers and shelving so coats, shoes, scarves, and other miscellaneous items are tucked away without being an eyesore. Aromatherapy devices like an electronic essential oils diffuser, potpourri, or even burning candles all go a long way in making a great first impression. Remember all these tips apply to a house's porch too if you have one!
Play-Off Of Colors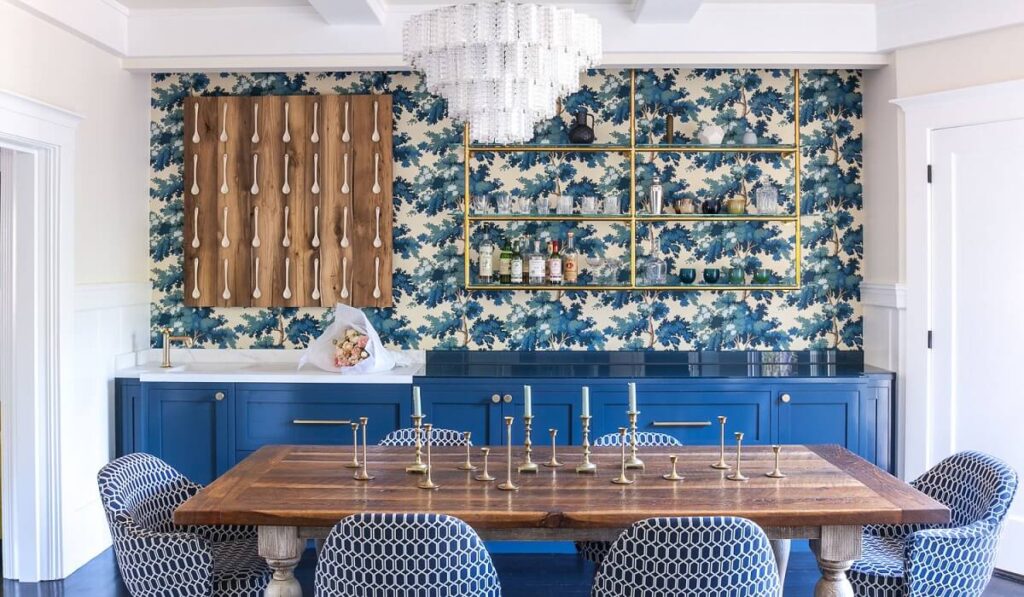 source: time.com
Colors are quite an indicator of personality and taste. To add the illusion of space and tranquility; different shades of white, beige, and mustard work great, and on the other end of the spectrum to add a sense of eclecticism and excitement you can use colors like green, blue, burgundy, orange, and so on. Use the colors that best reflect you and those are the ones that will achieve the most impact as they will also match with items or clothes you already own.
Wall color or wallpapers, furniture, hanging wall décor like beautiful house portraits, or small statement pieces are all where you can play off of color and use it to maximum impact. You can also stick to a 3 color palette and go a little more neutral for the most used spaces of the house like the kitchen, main sitting area, or foyer.
Light It Up
source: apetogentleman.com
Light and openness are imperative for making a great impression in someone's mind especially if they are visiting for the first time. The human brain responds to light and it influences mood, concentration, feelings, and even productivity. For that reason, it is one of the easiest ways to change the look and feel of a space.
Invest in good-quality central bulbs for brightness and then have several low-level lighting options like tall floor lamps and short table lamps, paper lanterns, pendant lights, and even chandeliers. Never underestimate good old affordable fairy lights as they add a year-round festive glow. Steer clear of clinical style white light and opt instead for a warm golden glow to spread joy and comfort.
Mirror Mirror on The Wall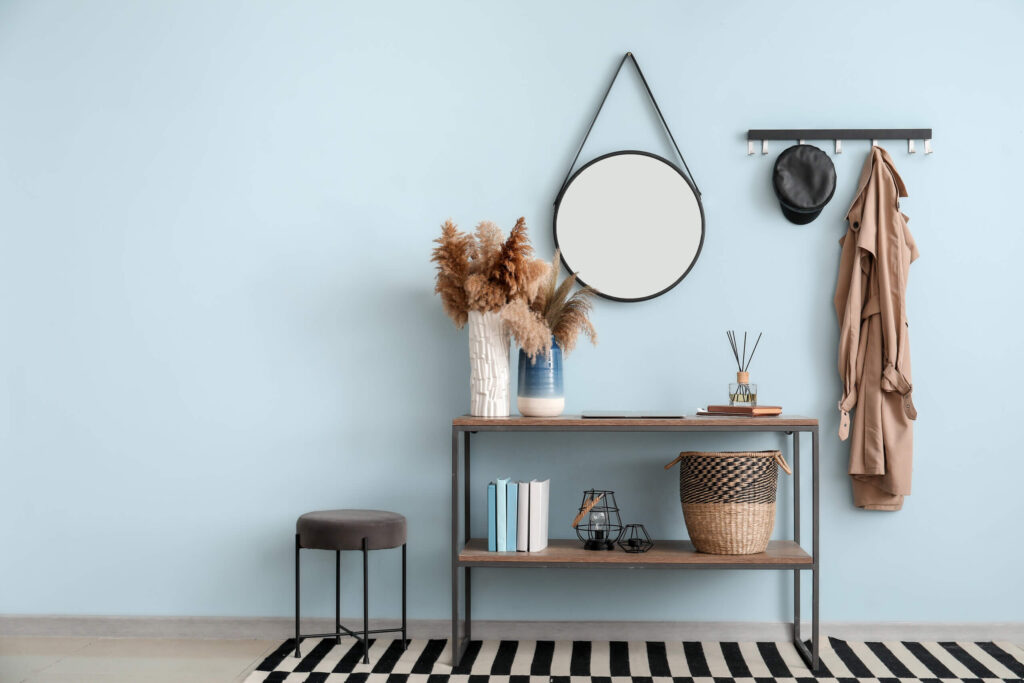 source: decoraid.com
Mirrors reflect surrounding light and really add openness and a feeling of depth in any room. For that reason, many people have mirrors in the foyer (also very useful for that last appearance check before you go out the door) but they elongate how the room looks at first glance. Not only do they create the illusion of more space, they also do well hanging up next to any source of light like a large window and in that way they brighten up even darker spaces.
The Kitchen Is Where The Heart Is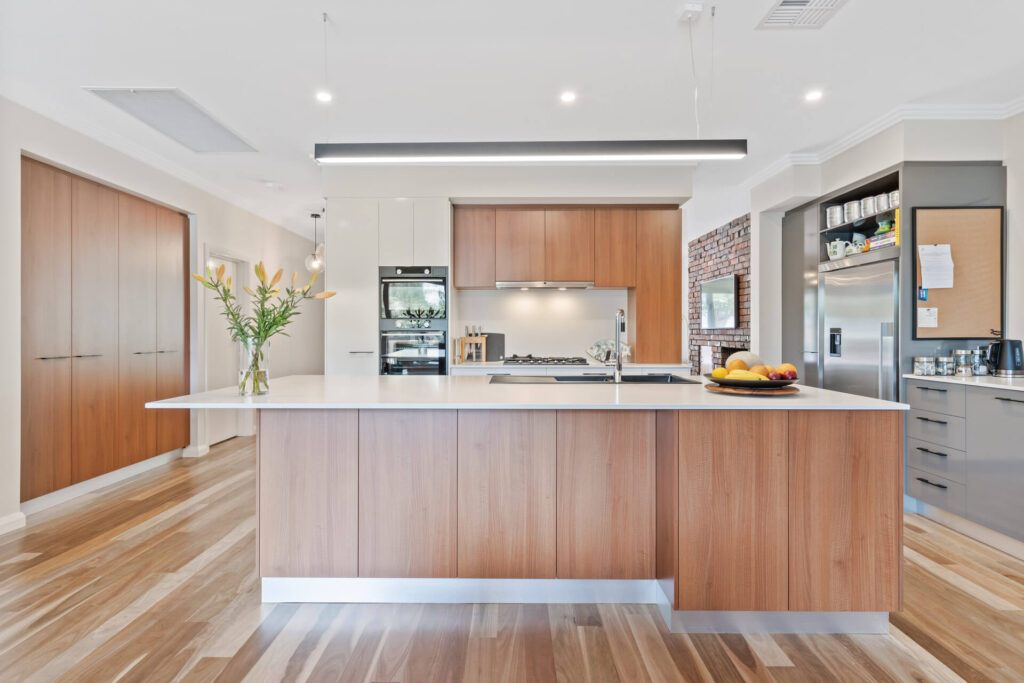 source: themaker.com.au
Any guest you invite over will inevitably spend a lot in the kitchen so it's a good area to focus on. Especially for more open plan kitchens use inviting colors that aren't too boxed in, for example using dark olive green on all the kitchen cabinets may seem like what you want to do at the time but it will make your space look smaller, dingier, and even less clean.
Use a neutral palette with light colors (a light brown wood finish is very pleasing as well) which believe it or not is easier to maintain in terms of cleanliness and sparkle power. With lighter color tiling and cabinets you can extend storage right up to the ceiling without making the space look smaller so there is no clutter of pots, pans, and plates.
Most kitchens have windows but if you don't or you live in an apartment with a kitchen further in, use small touches like green plants, vines, and flower pots (they can be artificial) to liven matters up. If you do have a window use light-colored curtains and maybe a wind chime or two.