The garden is one of the highest value spaces on any property, yet people still fail to utilize them to their fullest. This space should be for fun, relaxation, and social gatherings, and this should be all year round.
Here are four easy steps that will help you to turn your underused garden into an urban paradise. It only takes a little planning and a weekend of hoeing and mowing.
Plan and Design Your New Garden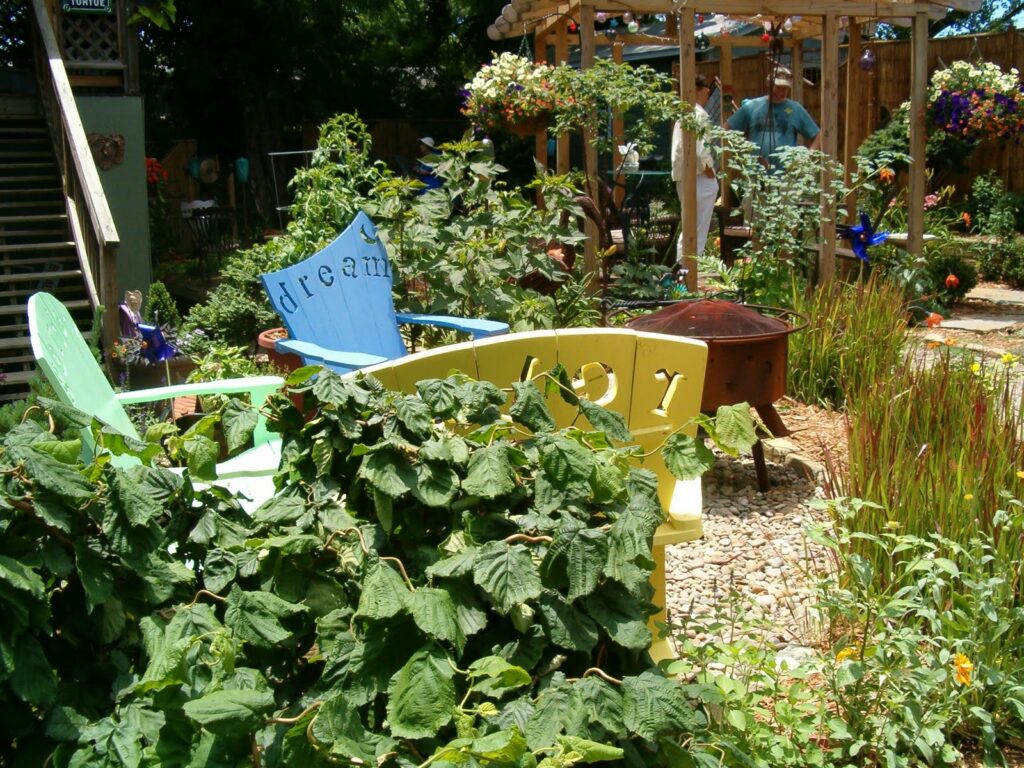 source: pinterest.com
If you fail to plan, you are planning to fail. If you are going to get serious about your garden and get as much from the space as possible, you need to sit down with some paper and a pencil and push your artistic talents to the limits. By doing so, you can design your very own urban paradise.
This is an opportunity to add features and landmarks to your garden. These garden benches are great for sitting on in a pleasant spot, and they should be added to your plans along with other new features.
Working with restricted space, perhaps on a balcony or rooftop area? Getting creative with artificial grass might allow you to properly emulate a garden, and get the relaxing benefits of an outdoor green space without any of the fuss. Grass Warehouse recommends a plush, deep pile luxury turf for an outdoor patio or balcony, so you can really feel the comfort under your toes when you step onto it.
Consider Adding a Vegetable Garden
source: weewalkingtours.com
Having a patch of your garden to grow vegetables is not only fun, but it is also a great way to save money. The prices of many foods have been steadily increasing, so growing your own makes good financial sense. 
You can grow potatoes in a bucket if you are short on space, but if you have a little bit of land to play with, you can fit in a vegetable patch that will feed your family all year round. Having an herb garden near the house is a nice addition, as you can quickly grab some fresh ingredients when you are cooking.
Make Space to Sit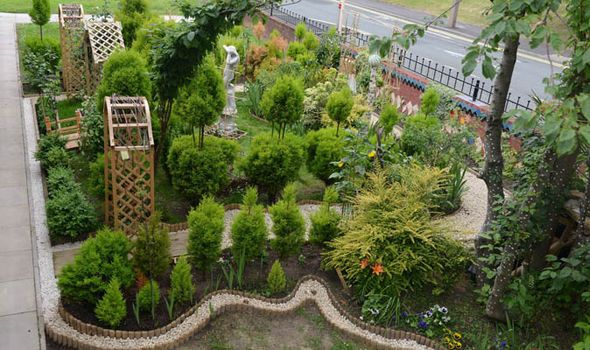 source: pinterest.com
Gardens are relaxing spaces, and you should have an area where you can sit and relax in the evening or catch some sun in the afternoon. Sun loungers can be a good idea, but they do take up a bit of extra space and are difficult to store in the winter.
These wooden garden chairs are comfortable, stylish, and easy to store indoors. They can even act as spare indoor chairs during the winter, perfect for a big family meal over Christmas. Having garden furniture that is flexible, and works indoors and out, gives you much better value for money.
Let There Be Light
source: pinterest.com
Outdoor lighting should be a part of your urban paradise garden design. If you cannot make use of your garden in the late evenings and nighttime, you are letting yourself down. Cool summer evenings in the garden are a special event, and great to spend with close friends and family.
You can use solar-powered lights for easy installation. They do not need any wiring work; just plant them in the ground and the sun will charge them up during the day. They will come on automatically when it gets dark.
These simple steps will lead you to a whole new garden, an urban paradise of your own design. You can make it completely unique to your tastes and create a space for you and family and friends to enjoy all year round.