Some people want their kitchens to look sleek and modern, whereas others are going more for the functionality angle. But what happens if you want to go for both? Can you make your kitchen look sleek and stylish while maintaining its functionality? The answer is yes – and here are five hints on how you can achieve that.
Integrate a Dining Area in the Kitchen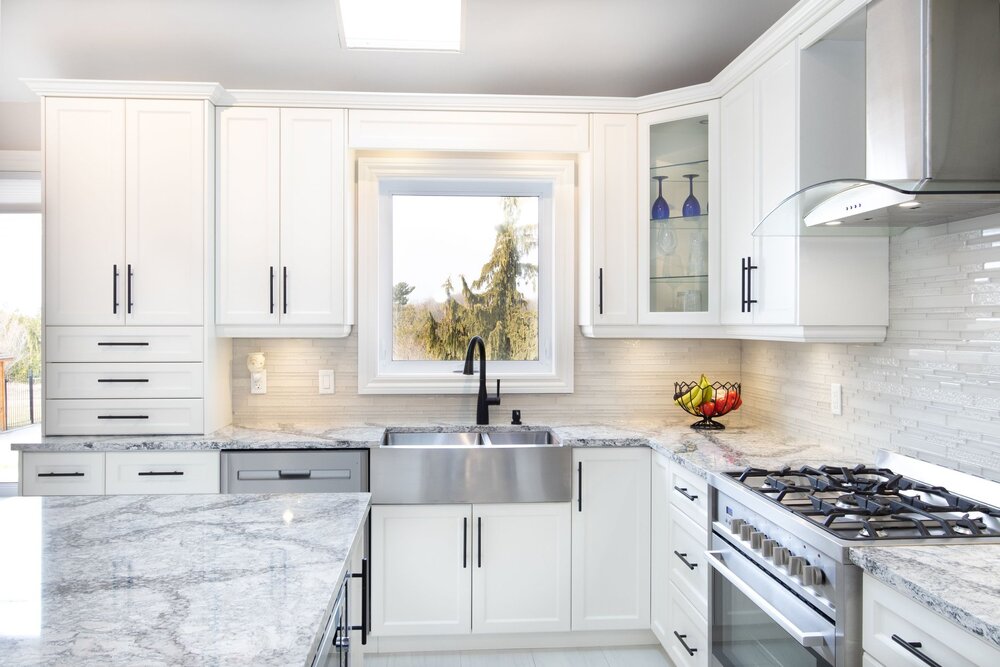 source: pinterest.com
More and more people are going for kitchen islands, mainly because of their style and popularity. However, in most cases, the island cannot double as a dining corner. Instead, opt for a kitchen-counter table, or perhaps a dining peninsula. This way, the kitchen will look sleek and airy, while allowing people to sit comfortably at the table.
Lawrence Puah of Akihaus Design Studio recommends that people with small kitchens should focus more on practicality rather than style. "This means giving priority to creating as much counter space as possible. In doing so, it may mean that a homeowner's dream of a kitchen island may not be practical. Avoid going for an island that ends up looking like a stump in the middle of the kitchen, and losing counter space for food preparation," he recommends. 
Consider Shelving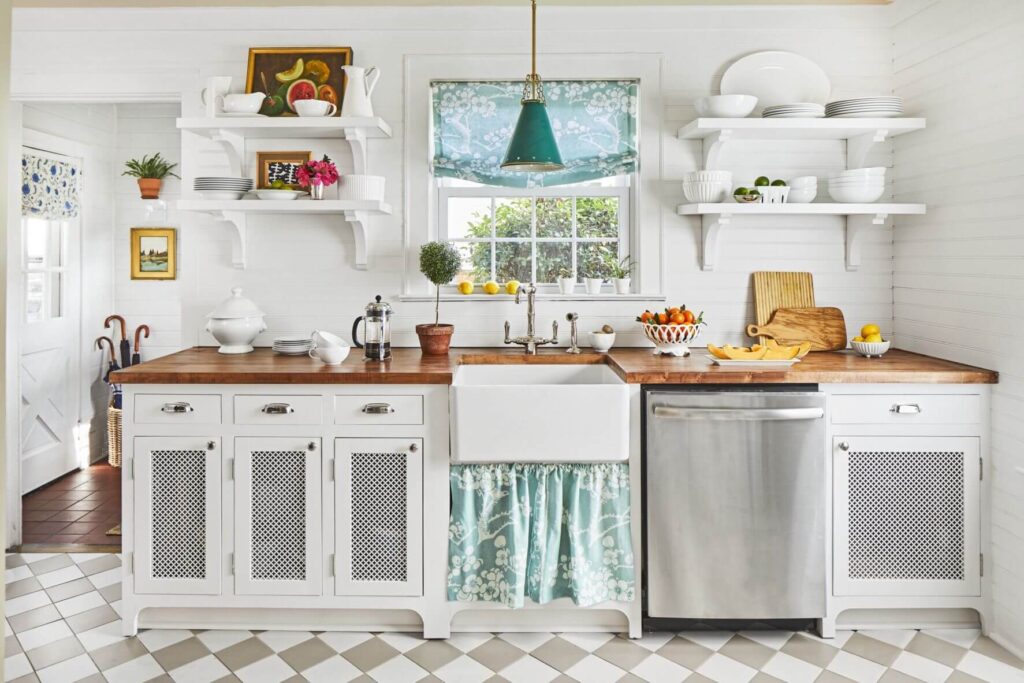 source: hearstapps.com
Closed rta cabinets are a good way to keep things looking clean since you can stash away the clutter. However, the problematic part is that they can also make the kitchen feel more enclosed and darker. Solid cabinets have a way of taking up the space around, no matter their color or pattern. 
To create the impression of an airier, luxurious look, you might want to consider adding some shelves instead of rta kitchen cabinets. Not too many shelves, as that may be intimidating – but enough to open up your kitchen. Not only will it make it easier for you to reach the items on the shelves, but you may also add some personal items there to make it seem more stylish. 
Go for Flat-Front Cabinets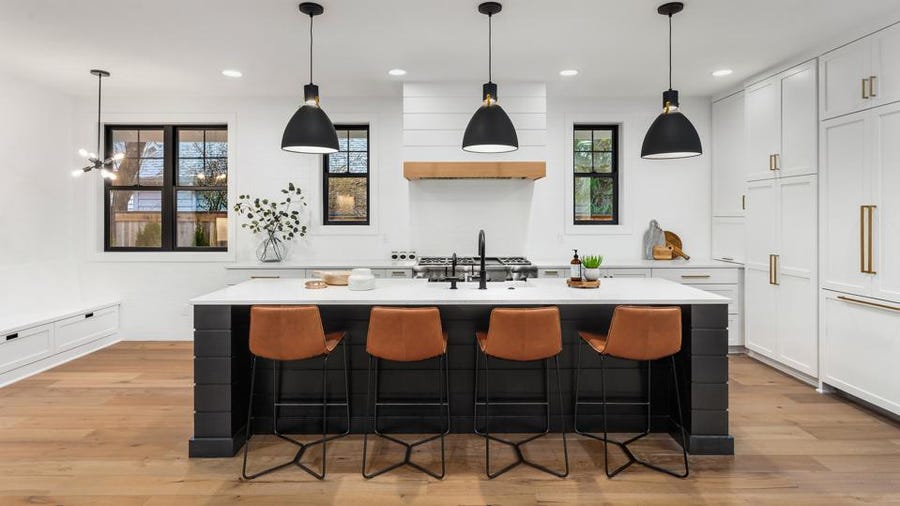 source: thumbor.forbes.com
You may be tempted to spice it up with cabinets that have a particular style or pattern, but if you wish to go for a sleek yet functional design, you should get some cabinets with flat-front doors. Their style can bounce off light and prevent a cluttered look while offering you the storage space that you need in your kitchen.
"While Shaker-style kitchens (recessed panel doors) have been all the rage, thanks to the popularity of TV shows like Fixer Upper and Property Brothers, modern flat-front cabinetry is always relevant and timeless for practical homeowners who want easy-to-maintain, cost-efficient designs," Amilia Gani of Facelift Design says. "To give your kitchen a unique personality, opt for classy solid brass handles or marble knobs to give your space a refined or elevated look," she adds.
Improve the Lighting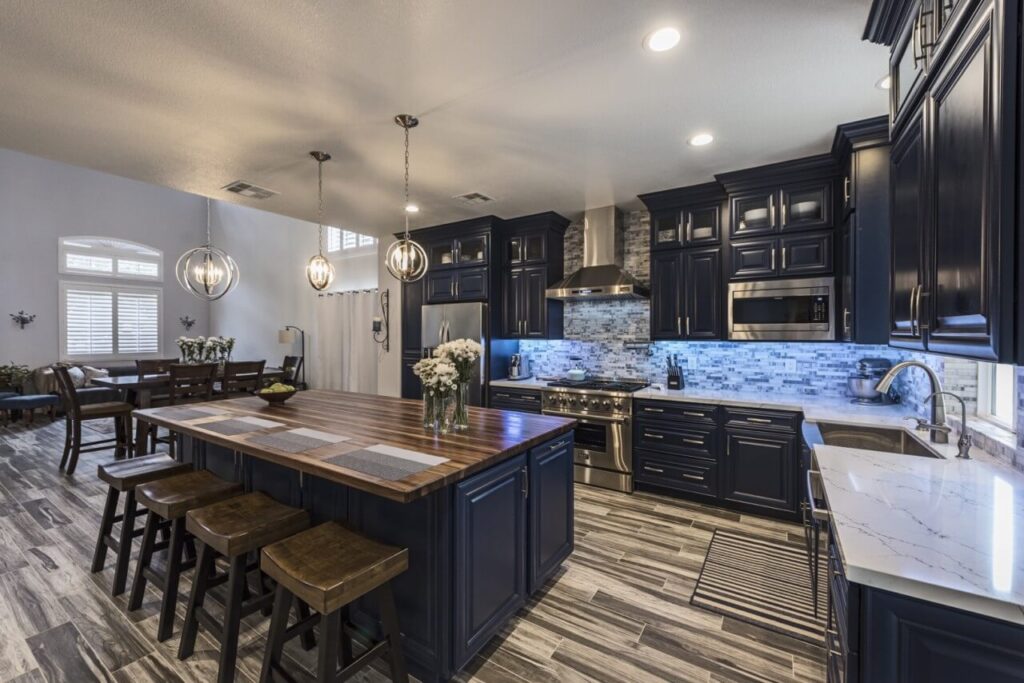 source: theculturesupplier.com
Lighting is as much an aspect of design as it is of functionality. Without good light, you won't be able to see what you are doing in the kitchen. You won't see if a dish color looks off, or when a certain area needs more cleaning.
At the same time, lighting can influence the way the kitchen looks overall. For a sleek feel, try to allow as much natural light in as possible. Also, you need to step up your artificial lighting game. 
Spot lighting and scones are great additions to the standard pendant lighting. To make it even more functional, try adding a light dimmer too. This will help you set whatever mood you want for the kitchen.
Integrate the Cabinets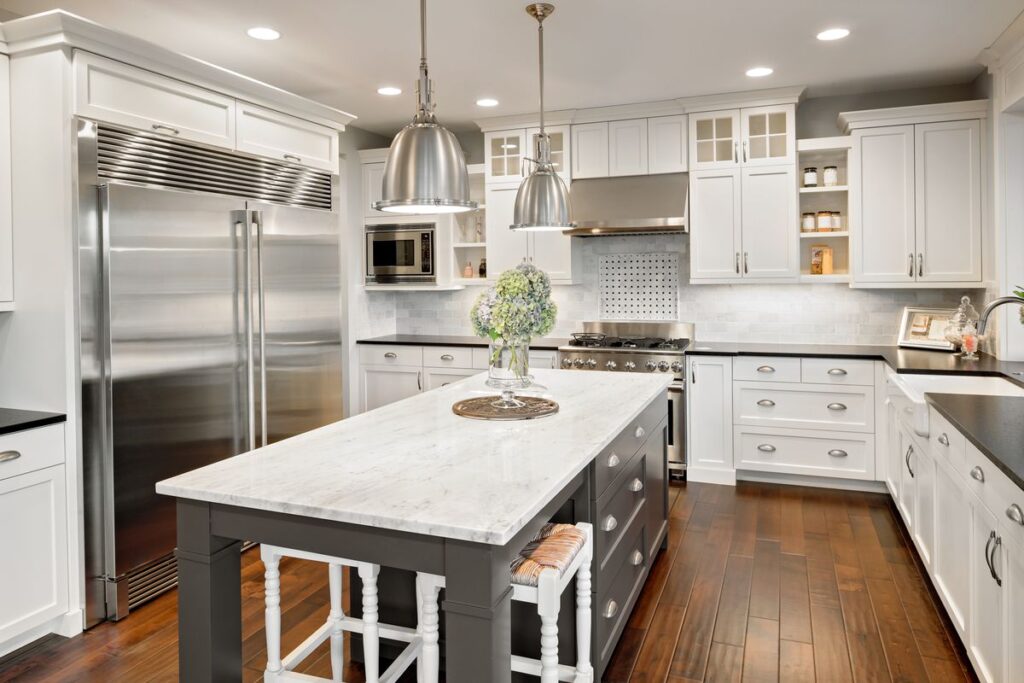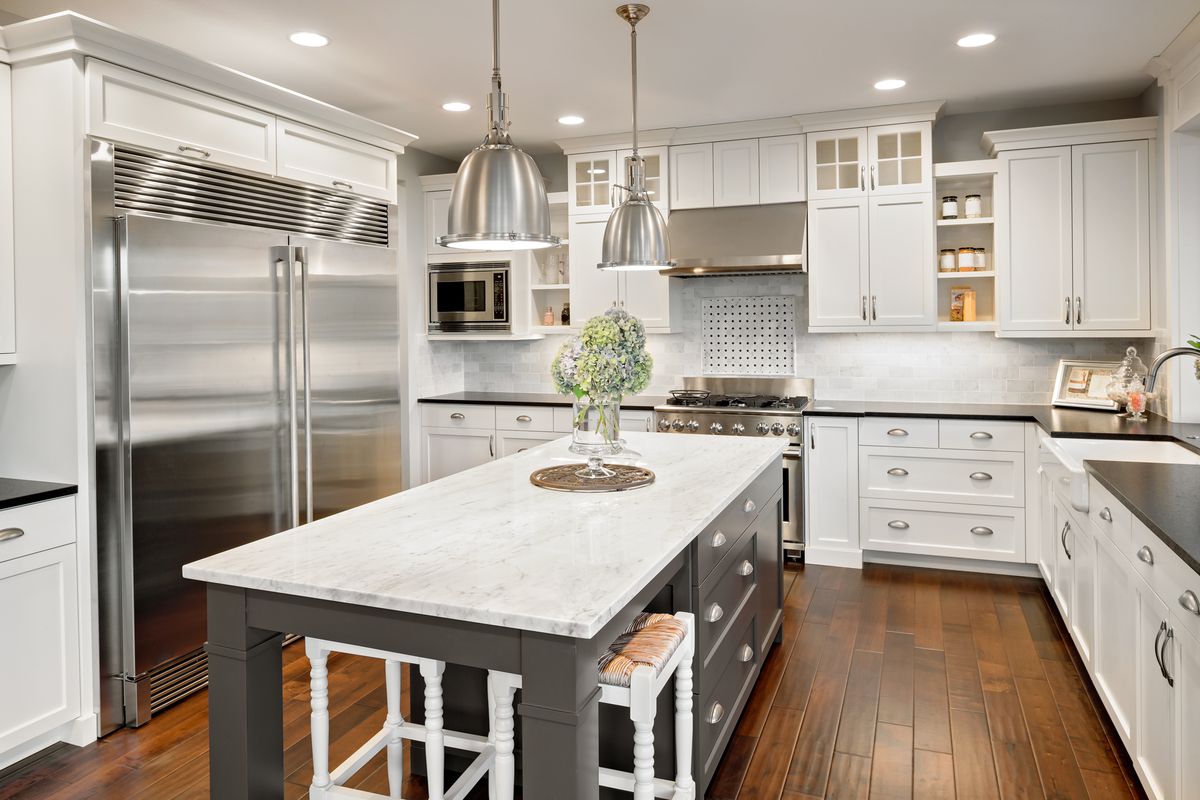 source: pinterest.com
Another piece of advice that we received from designer Lawrence Puah is to integrate the larger appliances into the kitchen furniture. When they stand by themselves, they can appear bulky and may ruin the whole look of the kitchen. However, if you integrate them into the furniture or even try to hide them behind cabinet doors (i.e., the dishwasher), you can get a more streamlined look. 
"The main equipment that affects both a kitchen's space and design is the refrigerator, due to its large size. Instead of leaving it to stick out in a corner, try to integrate the fridge into the cabinetry so that it appears to be built-in within the cabinets or flushed within a wall," Lawrence says.
Final Thoughts
Kitchens can be sleek and functional at the same time; you don't need to pick. Simply use the right tricks to achieve that effect. Hopefully, our hints proved helpful for your kitchen renovation plans.