It goes without saying that the bedroom is everyone's favorite room in the house, a space where we all like to unwind and recharge after a long, tiring day. A bedroom also doubles as the go-to spot to read your favorite book on a Sunday evening, binge-watch television shows, listen to music, and enjoy some me-time. All in all, it is the place where we spend most of our time, which is why it is essential to get the bedroom design right, striking the perfect balance between practicality and aesthetic. 
But what about adding a personal touch to the bedroom design? Well, we have some great tips to help you personalize your bedroom's interior design. Whether you're planning a complete overhaul or minor upgrades, here are some bedrooms design options you can consider: 
Wooden Accents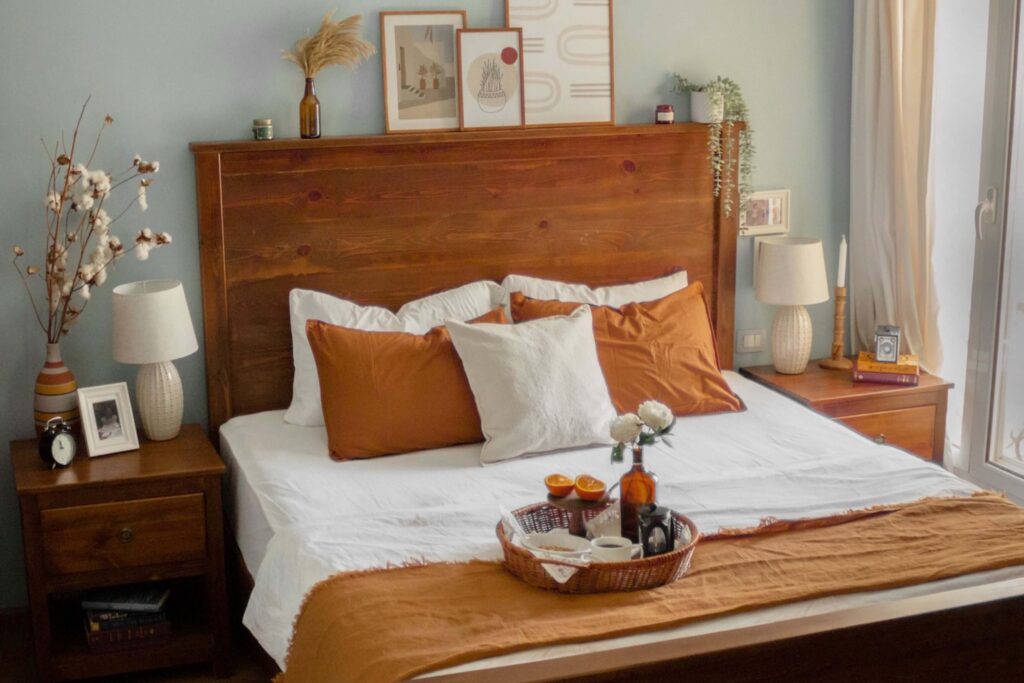 source: thespruce.com
If you prefer simple yet attractive bedroom designs, adding wooden accents is the way to go. While wooden furniture, such as the bed, side tables, and television console, is a must, you can also go for wooden flooring and ceiling to further enhance the look. The color palette for this bedroom interior design is neutral, primarily white and cream. However, you can install patterned wallpaper on the widest wall of the room and pair it with a colorful rug. 
French Windows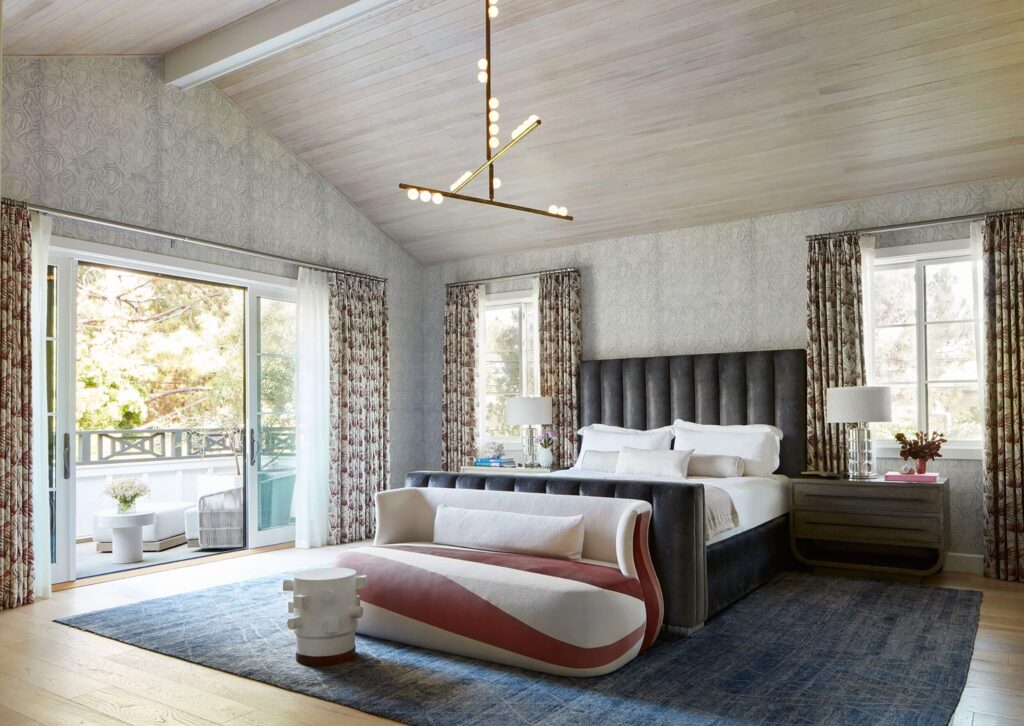 source: hearstapps.com
Do you love open and spacious bedrooms? If your answer is yes, you need to consider installing large French windows. French windows are not only double-sided (can be opened both ways) but are durable and improve air ventilation. Even better, the windows are available in numerous designs, so finding one that fits your aesthetic won't be an issue. While you can customize the color palette, this bedroom design pairs best with dark hues such as greys and reds. 
Sea-Inspired Theme  
source: hearstapps.com
A blue-colored, sea-inspired bedroom interior design is the perfect choice for those who love seas and oceans. The color palette for this bedroom design is largely neutral, and the furniture is as minimalist as it gets. However, blue-colored throw pillows, blankets, and curtains add to the sea-inspired theme, which is paired with small indoor plants, a rug, and quirky furniture like miniature lamps. 
Minimalistic Touch 
While some of us love bright and bold colors, others prefer minimalistic tones such as white, off-white, and beige. If you belong to the latter category, the minimalistic touch bedroom design is an option you can consider. Although you can pick any color for the furniture, fittings bed sheets, blankets, and other accessories, it is best to go for navy hues with white textural surfaces. You can also add wooden flooring, a grey rug, hanging lamps, and a teak study table if preferred. 
A Pop of Fuchsia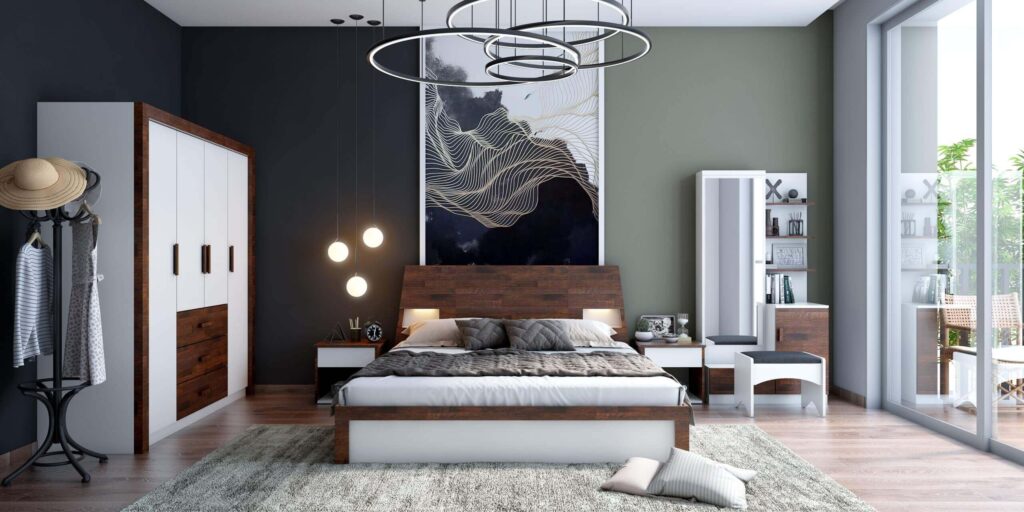 source: foyr.com
Undoubtedly, the color and theme of your bedroom design speak volumes about your interests and personality. So, if you're someone who is bright, peppy, and chirpy, personalizing your bedroom purely with a fuchsia color palette is the way to go. Better yet, this option is also suitable for hdb bedroom designs and can be easily customized as per the room's size. It is paired with bright fuchsia curtains, a classic Moroccan wallpaper, and a plush wingback bed. 
Your Way Forward with Professional Interior Design Experts
Although most of us would love to decorate and redo our bedrooms, it is best to hire professional interior design experts such as Livspace. Livspace offers a wide catalogue of bedroom designs, including several premium hdb bedroom designs. They also offer end-to-end services for bedroom design installations while you sit back and relax. 
You can also book an online consultation to get started or visit a store near you. So, what are you waiting for? Visit Livspace's website today and check out their range of bedroom designs to get one step closer to your dream bedroom.