So if you spend any time on Instagram and you end up liking plant posts & videos, you've probably become really familiar with the #plantshelfie, right? In the case that you haven't, you still need awesome indoor plant shelf ideas to display your plants! Therefore, we are sharing indoor plant shelf ideas, along with some from our favorite plants to showcase Because we all love our plants, why not let's show them off!
Indoor Plant Shelf Ideas 
Mini Plant Shelf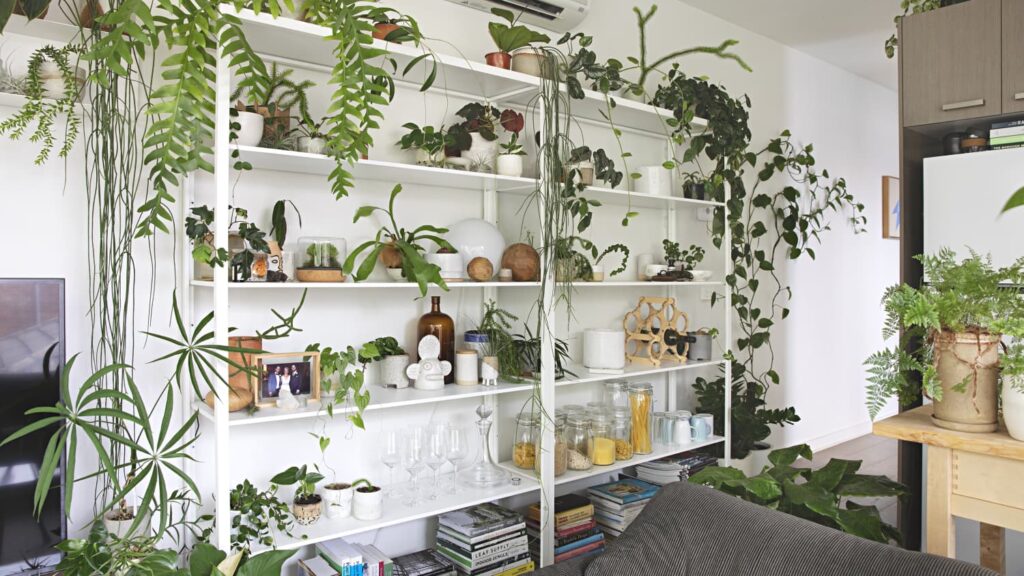 source: apartmenttherapy.info
This simple wooden plant shelf may display a valued succulent or another tiny houseplant on a 5.5-inch by 7.5-inch wall area in a sunny location. Place one potted plant on the handcrafted shelf and dangle a secondary hanging plant from the little hook beneath.
Windowsill Shelf
If you have a beautiful sunny window for a potted plant but no windowsill to support it, this no-tools-required, simple-to-install window shelf is the fix. Once in place, use it to display a few tiny plants. Maybe it'll become your cat's new favorite resting spot!
Ladder Plant Shelf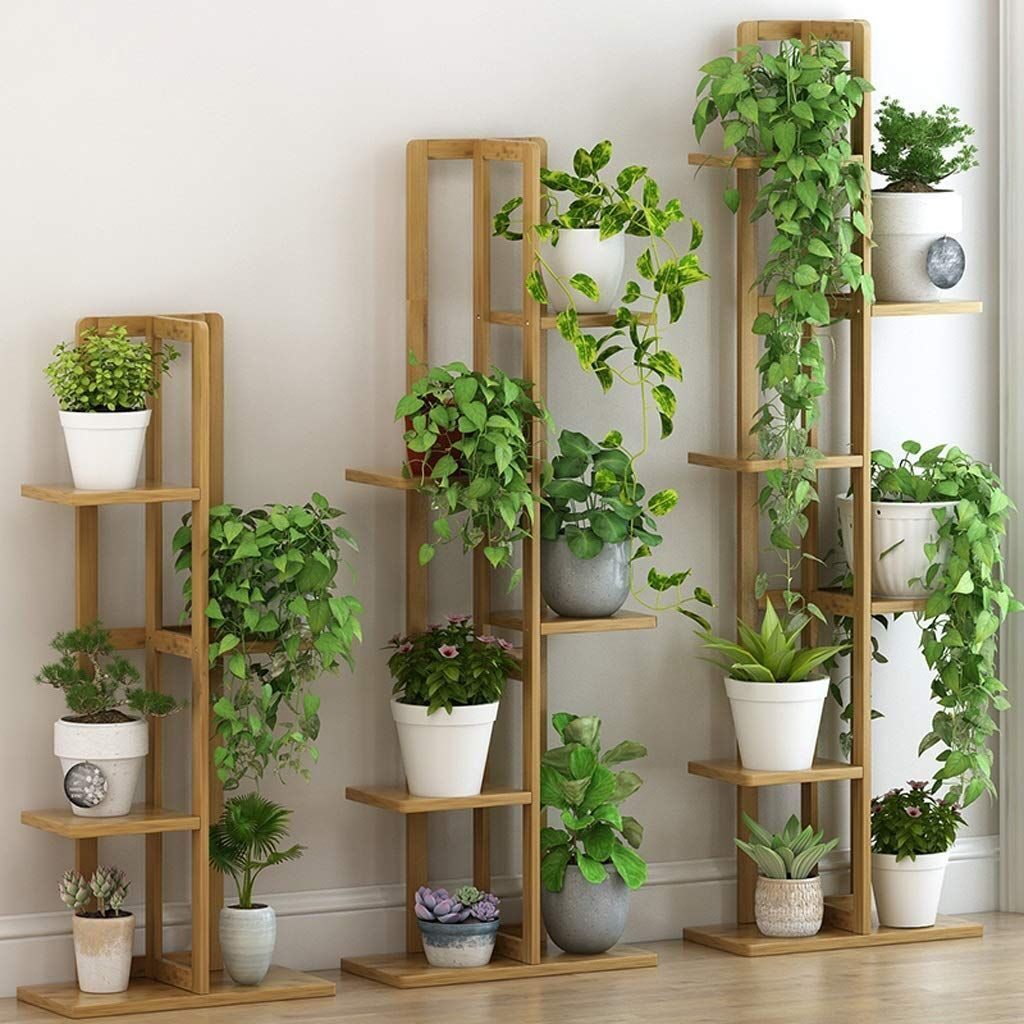 source: pinterest.com
A plant ladder shelf is a one-of-a-kind approach to creating a pattern in a piece of plywood. The most basic ladder plant shelf is simply a collection of grooves carved into a piece of wood with a hole bored in it. After that, the design is attached to the wood and tacked to the edge. The ladder plant shelf is the most popular and cost-effective type of plant shelf.
Hexagon Floating Plant Shelf
With innovative interlocking hexagon floating plant shelves, you can transform a portion of the wall into a customized honeycomb. The design is classic but modern, and it has the ability to give a lot of flair to any space. The shelves are a few inches deep, allowing them to place tiny plants or other quirks. This shelf is ideal for tiny plants.
DIY Plant Bench
This vintage plant bench with caster legs is ideal for the modern farmhouse, but it also works well in any easygoing or rustic design style, especially when displaying a few houseplants in elegant containers.
Corner Plant Shelf Stand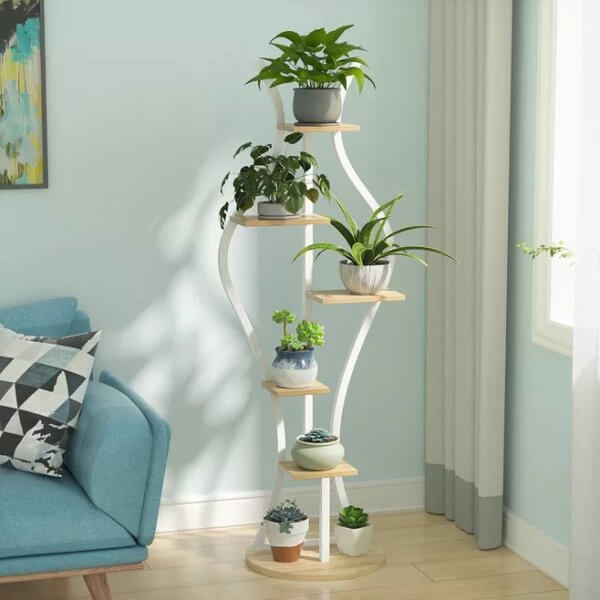 source: esshelf.com
Corners are frequently unused tangible assets when it comes to design. But why not take advantage of that area to showcase some potted plants? A simple do-it-yourself plant stand can hang greenery in any leftover area. There are no special materials required, either—just a few tiny pieces of timber and simple tools. The project may be completed in an afternoon and presented the same evening.
Hanging Plant Shelf
Potted plants are similar to Doritos here as you didn't finish at only one. Show off your growing indoor collection with this five wooden plant rack. It comes with mounting hooks and wall anchors, allowing it to be simply hung in front of a window for optimal sun exposure. Alternatively, you can adorn an indoors & outdoors with hanging plant shelves that need a little bit extra. 
Plant Organizer Bucket
Encircle planters with a wrought iron ring fastened to a robust frame. These plant brackets, come in a set of three/four and can be hung anywhere you want to showcase some greens, whether it's indoors or on a backyard or deck.  The brackets are also available in five additional sizes, and their square shape fits nicely with almost any decorating style.
Wire Plant Stand
source: decoist.com
What if we revealed to you that creating your own plant stands is as simple as practicing to bend wires? For example, this stand requires simply a lampshade with a metal frame and a pair of wire cutters. You may also purchase a can of spray paint to customize the color of the stand. The only challenging aspect is finding potted plants that fit into the wide gap, which shouldn't be too problematic if you grab a regular lamp shade.
Take Away
There are several ways to showcase your plants in an eye-catching manner within your house. Do you have a nook and cranny that appears to be vacant, but you're not sure how to fill it? With this small plant shelf, indoor plant wall shelf, and DIY plant stands you may transform it into a lush area.
Over the last few years, many of us have made the shift to working from home. It means you have the freedom to arrange your workplace any way you like. A wooden plant shelf may be a good addition to your workplace for some stress-relieving indoor plants.