If you already know what slatwalls are you know what an important part it plays in stores for showcasing their products. But did you know there are mainly two types of slatwalls that are flourishing in the market? They are standard-duty slatwalls and heavy-duty slatwalls. Standard duty slatwalls are the ones you see a lot of when you visit a store. The heavy-duty slatwalls are the ones used for storage for heavier materials.
If you are looking for ways to give your garage storage space a transformation but do not know what materials to use for panelling, you already have your answers. If you are unaware of the benefits of using slatwalls for your garage space, this article will clear your doubts. You will also see how they work and why it benefits you the most. Using the right kind of slatwall fittings could do wonders for your store and business growth. So, let us dive right into it and save your garage with some panel fixing!
Why Choose Heavy-Duty Slatwall Panels?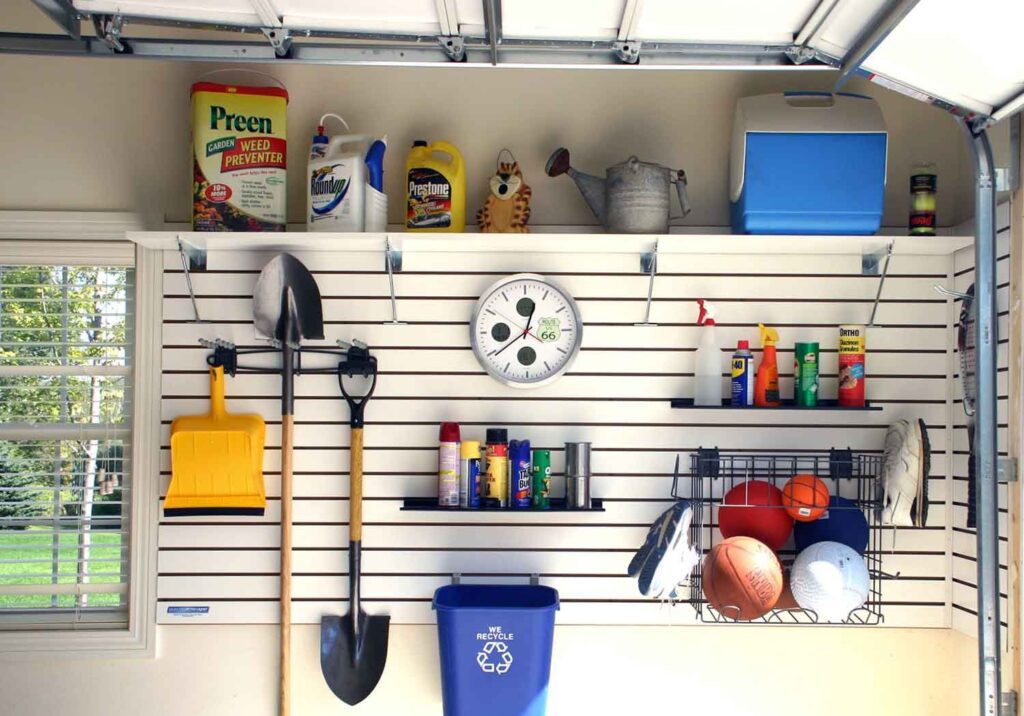 source: pinterest.com
Heavy-duty slatwalls unlike standard duty wall fitting can take a lot more weight comparatively. The ones you usually come across in book or clothing stores do not need a lot of strength as the products are not that heavy. Unlike garage storage spaces, where you are bound to see a lot of heavy equipment and products. It is necessary that the right equipment is being chosen for the right place. But that is not the only reason you should be considering using them.
Important factors like quality and durability come immediately into question. So does considering how much storage space you need and the required load capacity. The aesthetics of course is a factor because it should be pleasing and comforting to the eyes and blend well with the garage too. It should be easy to install and a variety of hanging accessories should be available. Apart from this, you should also consider how convenient it is for you. So, make sure you choose the right slatwall fitting. 
Quality Should Be Your Priority
source: garageliving.com
Quality of your slatwall panels should be a priority without doubt, because for heavy-duty materials, you need to choose panels that can hold their weight. They need to be kept steady in the store to avoid other damages too. Having good quality slatwall fitting and accessories is therefore necessary, but how do you identify them to be of good quality?
Slatwalls that provide great sturdiness to a good extent also come in a version that's called medium density fibreboard or MDF slatwall panels. These panels can take up heavy products and handle the weight and they come in horizontal row panels for hanging accessories. Another updated version of the MDF panels is the slatwall panels made with PVC, a cellular foam construction. They offer extended benefits compared to the traditional option of MDF. Using PVC slatwall panels increases moisture resistance, keeping away corrosion, and also there is also better durability. If you plan to use hanging accessories, then slatwall accessories are the best as they will not come off easily as other simple peg hooks. 
Installation And Durability Of Slatwall Fittings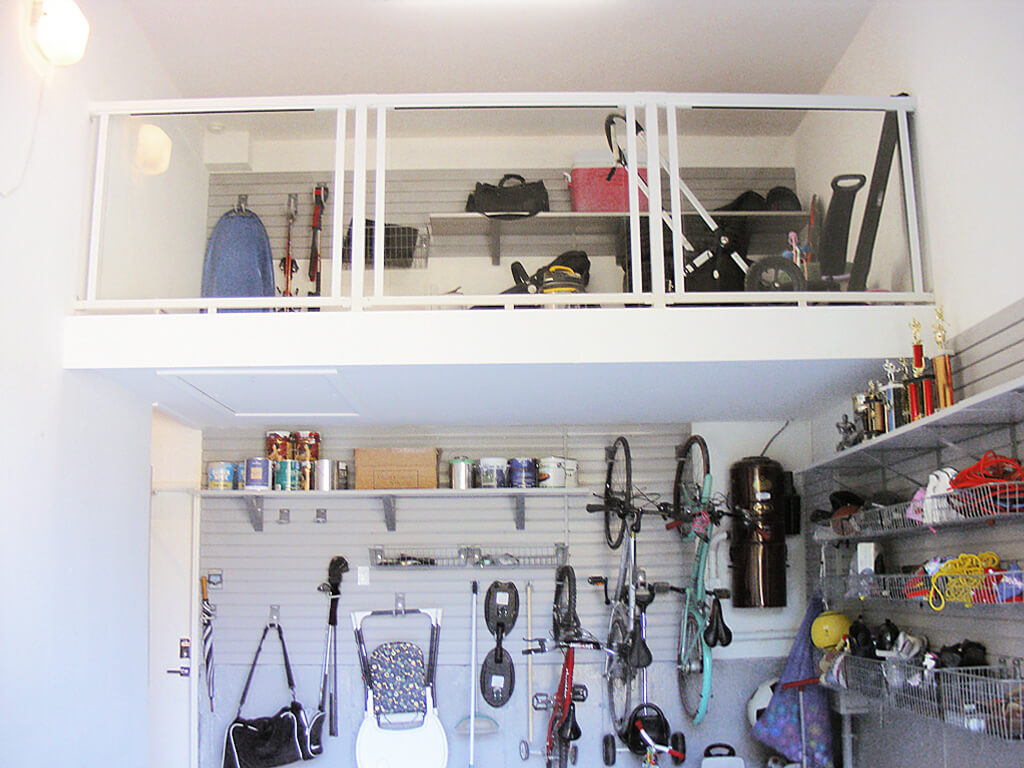 source: nuvogarage.com
If you are considering using heavy-duty slatwall panels and installing them yourself for your garage space, there are a few things you need to keep in mind. Follow the below-given pointers to successfully install these fixtures, without any complications;
Before installing slatwall panels onto the wall, you need to check if the wall is okay to be drilled and fixed upon. Any wall obstructions should be avoided, like light switches, conduit pipes, etc otherwise you will be facing added maintenance work trouble. 

After carefully installing them, a few touch-ups are usually required to make sure they are in place. Check for gaps, and the screws used, trim ends if required and you need to leave looking clean and neat. 

You have another option if you do not want to do this by yourself. Working with these panels is not easy as they are quite heavy to hold the heavy products put on them. You can also hire skilled workers who are trained and experienced to do the job. They can also look into ceiling unevenness and garage floor sloping which is extremely necessary. 
What Are The Accessories You Are Looking For?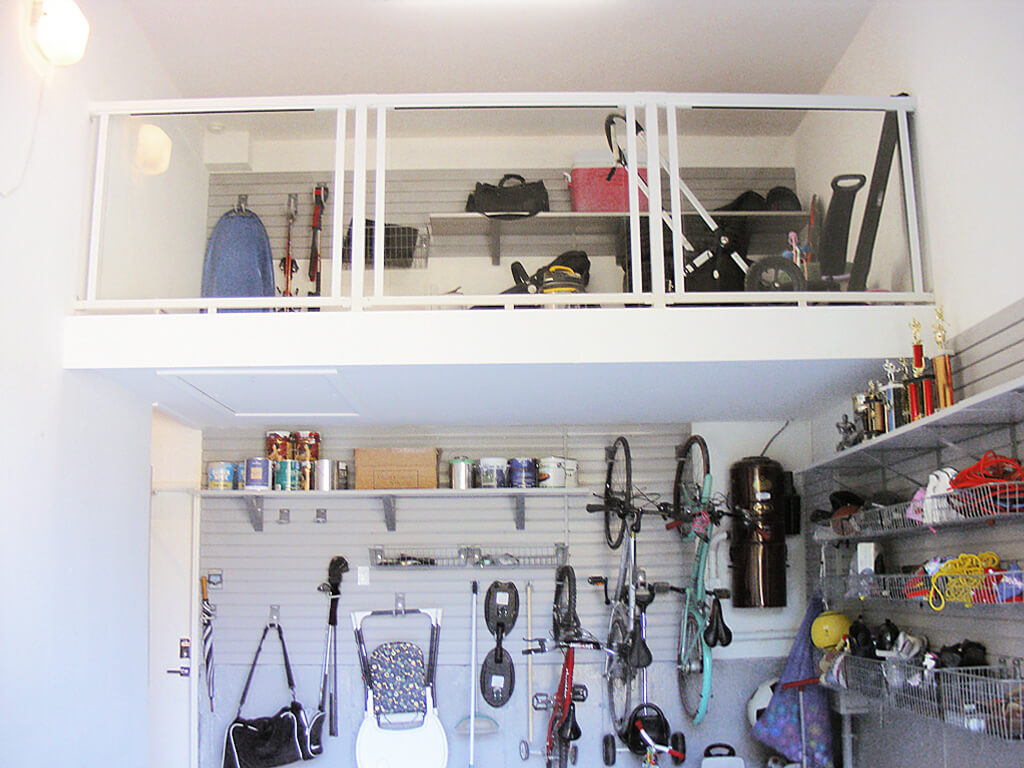 source: organizewithsandy.com
While giving your garage storage space a whole new transformation with slatwall fittings, the type of items being stored there also needs to be taken into account. This is necessary because only then will you be able to choose the right kind of panel accessories you need for the garage. Hanging accessories are most commonly used and they have variations too, which is around 40 versions.
This is what keeps the heavy-duty slatwall panels separated from the usual panel fixtures as they do not give this wide range of quality accessories available for you. If you are considering rack storage for your garage, PVC panels can be used as they can accommodate a variety of items on them. Other panels that you can add into your storage space are shelves, baskets, and small storage bins which will come necessary for varied equipment in different shapes. Make your garage versatile to accommodate as much as it can in a tidy manner. 
Check Budget And Quality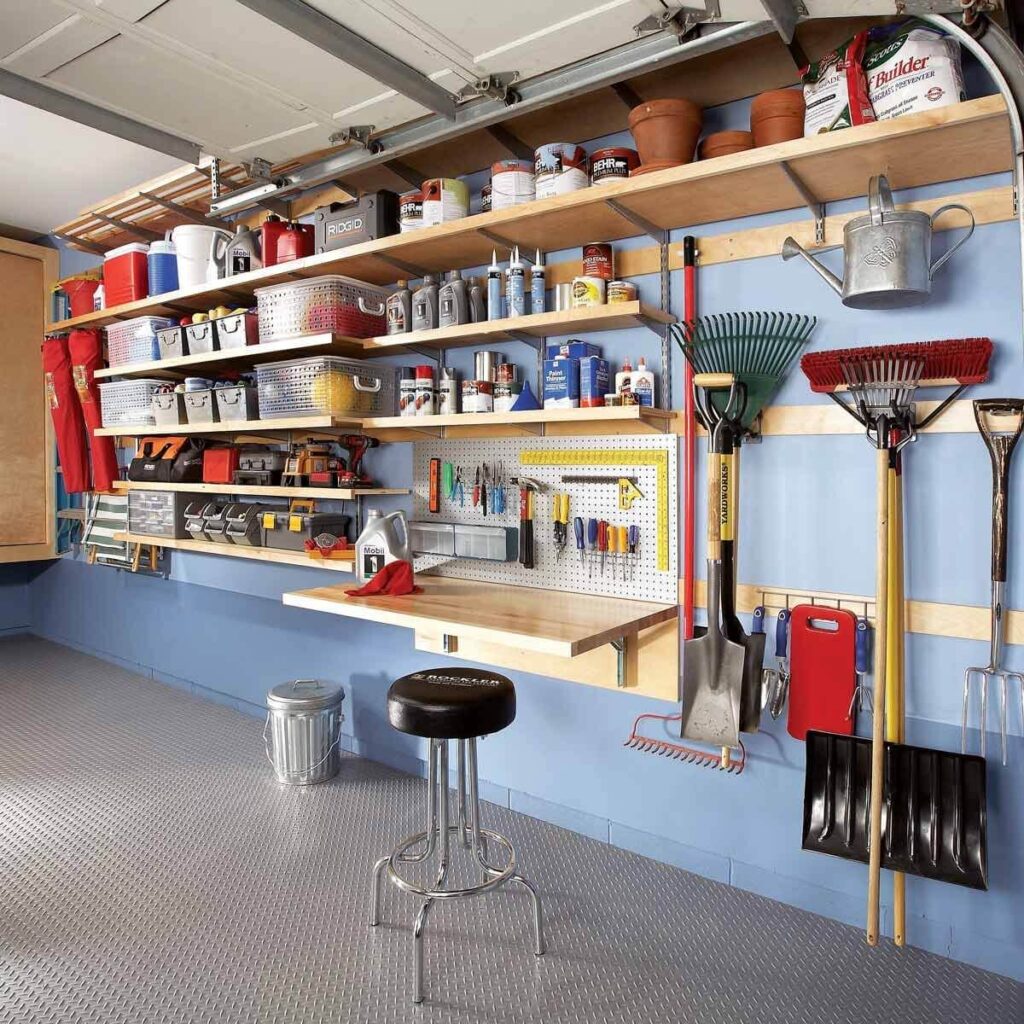 source: pinterest.com
These slatwall panels, fittings, and accessories come in different options, sizes and packages so make sure you choose the ones that are necessary for your garage. You can prioritize the kind of panels and fitting you need according to your budget, which is very important. This way you can avoid unnecessary wastage of items too. 
When it comes to quality, we have already mentioned above how it cannot be compromised. These panels will be holding up your items in your garage and you do not want unnecessary damage and extra work in repairing them. Make sure you choose a brand that is extremely well with their equipment and work ethics, which will land you in the right place. 
If you are looking for a company in Melbourne that can abide by your needs and to which you can be reliable too, click here to check out our trusted recommendation. You will need a company that is amazing with its work ethics and is authentic with the services they provide. So, what are you waiting for, get your garage that makeover it definitely needs!