Probably the best alternative home care cleaning tool in the modern industry. That's what the best handheld steam cleaner is.
What is the problem?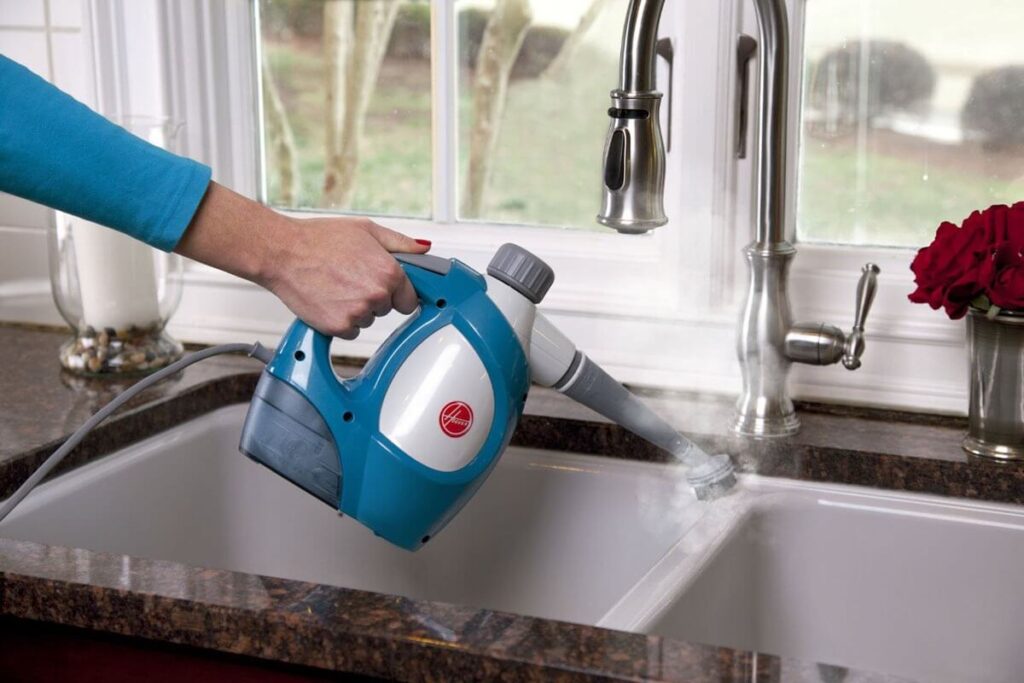 source: asprucedhome.com
Did you find it challenging to clean your big sofas and cushions? Are you tired of washing and drying the bed mattresses by hand (manually)? How do you effectively clean the corners of your cabinetry? Or is vacuuming the carpets not enough to remove the dirt?
These are the concerns of families who love to buy large furniture and appliances. How do you properly clean them?
The best solution: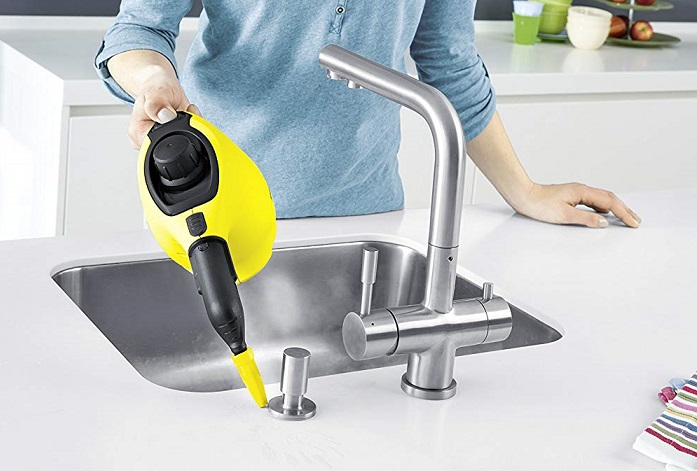 source: pickireviews.co.uk
Cleaning is an essential part of life. When you own a house, you schedule a regular time to clean everything. Otherwise, if you continue living in a messy place, you may experience skin diseases and other health implications. Furthermore, it is not healthy for the family members as well, especially when you have kids at home.
However, due to a busy work schedule, we feel tired doing all cleaning in the house. Sometimes we hire cleaners, but it feels like their work is not enough. So when necessary, it would be best that you will lead your family to clean the house on a scheduled date. There is still a big difference when you manually do the cleaning. With that, you will need the best cleaning tools such as a vacuum cleaner/sweeper, old rags, and disinfectant, and duster cleaner, plastic bags for proper waste management. 
For your large furniture, cabinetry, and the in-betweens of the wall and flooring, we recommend that you use the handheld steam cleaner. 
In this article, we want to guide you through the things you need to consider when buying a handheld steam cleaner. We hope that this helps!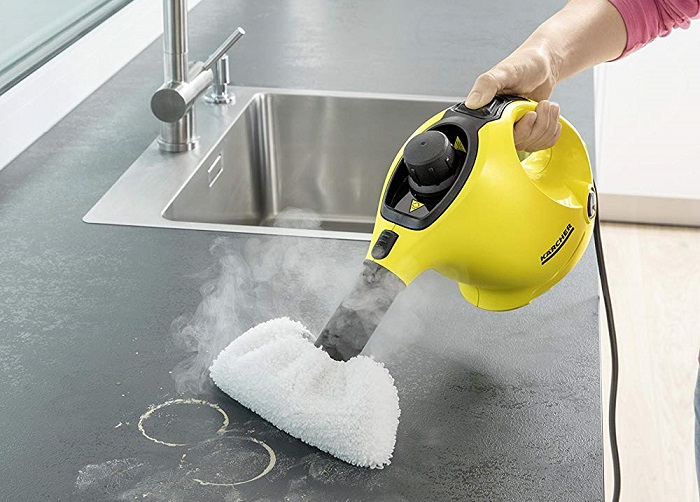 source: pickireviews.co.uk
What is a handheld steam cleaner?
A steam cleaner is a modern cleaning tool that uses steam from boiled water. The mist coming out of the nose nozzle or nozzle hose is hot enough to remove stains and specks of dirt off of the tiled wall, flooring, upholstery, and cabinetry. Moreover, hot steam effectively clean sofa fabrics, cushion, carpets, and bed mattresses too. It is hot enough to kill bed bugs, termites, and bacteria.
From the name of the product, it is handy that you can use one hand to carry it and the other to point the nozzle hose to the area that you want to clean.
source:southfloridareporter.com
Why should you buy a handheld steam cleaner?
1. Budget-friendly
A handheld steam cleaner is a budget-friendly tool compared to large cleaning equipment, such as a vacuum and mop steam cleaner.
2. Multi-purpose cleaner
Despite that its price is probably half (or lower) than the large cleaning equipment, handheld steam cleaners are very efficient in doing its job.  From boiling the water to cleaning the area with hot steam, the tool can definitely do the cleaning at its finest.
It kills the most common bacteria that can be found in the kitchen sink, greasy kitchen appliances, bathroom tiles, and fabric.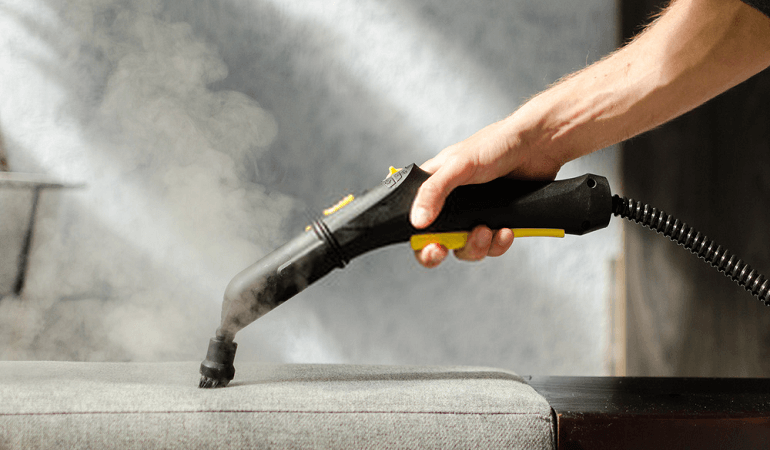 source: pickireviews.co.uk
3. Easy to use and easy to clean
Unlike the large cleaning equipment, the handheld steam cleaner is easy to use. It is as simple as put water and wait for it to boil. Once done, setup the nose nozzle (or nozzle hose), use the button to release the steam, and start cleaning.
After using, you can easily clean the inside and outside of the cleaner with a clean cloth, tissue, or letting it dry.
4. Easy storage
Handheld steam cleaners are small in size, so it is easy to store them in or on top of the cabinetry, storage room, etc.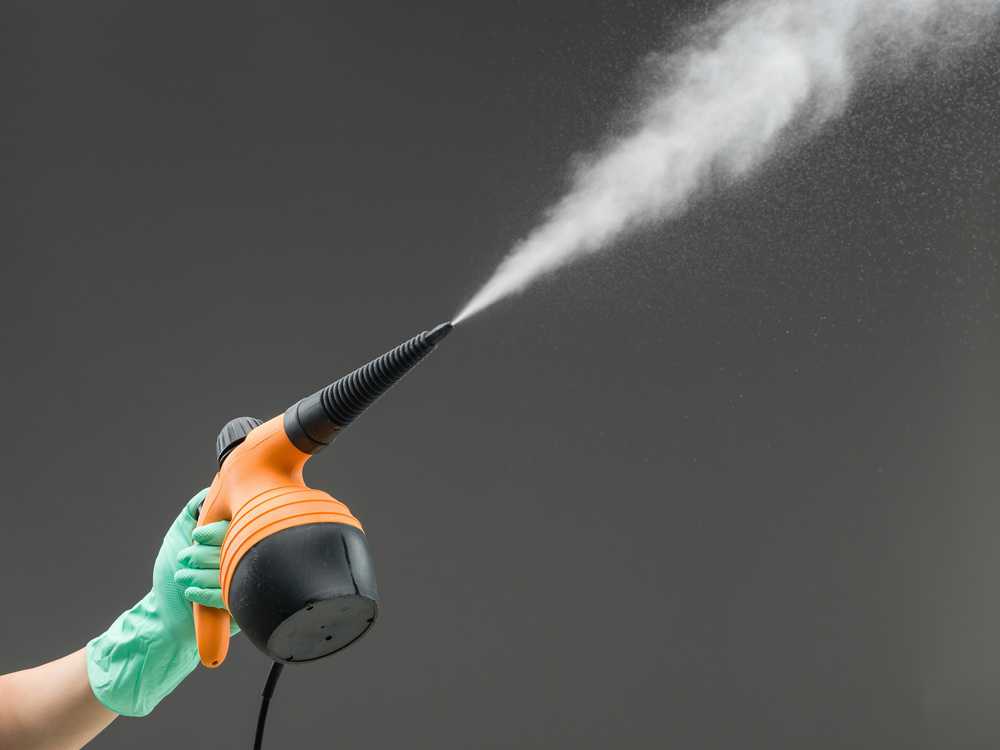 source: ohsospotless.com
5. Durability
What makes the price of a handheld steam cleaner worth its value is the fact that it is highly durable. Due to its simple design and no complicated functions, the steam cleaner will not overheat.
Conclusion:
Getting a handheld steam cleaner is a must-have for every household. You would want to own equipment that can kill bacteria and keep every corner of the house clean.
There you go! This is our buyer's guide for the best handheld steam cleaner. I am sure that you will love this add-on to your home.