Easy and quick is the keyword you are looking for when it comes to unclogging your drain. Nobody likes a clogged-up drain. It's a recipe for disaster, bacteria and germs. If you are looking for quick ways to drain out that water, there are simple ways to get your drains cleared. Best of all, these techniques only require simple ingredients and tools that you may already have in your home. 
Below are six easy ways that you can use to unclog a drain. If things don't seem to work, you can always rely on a plumber to get the job done.
Baking Soda and Vinegar Combo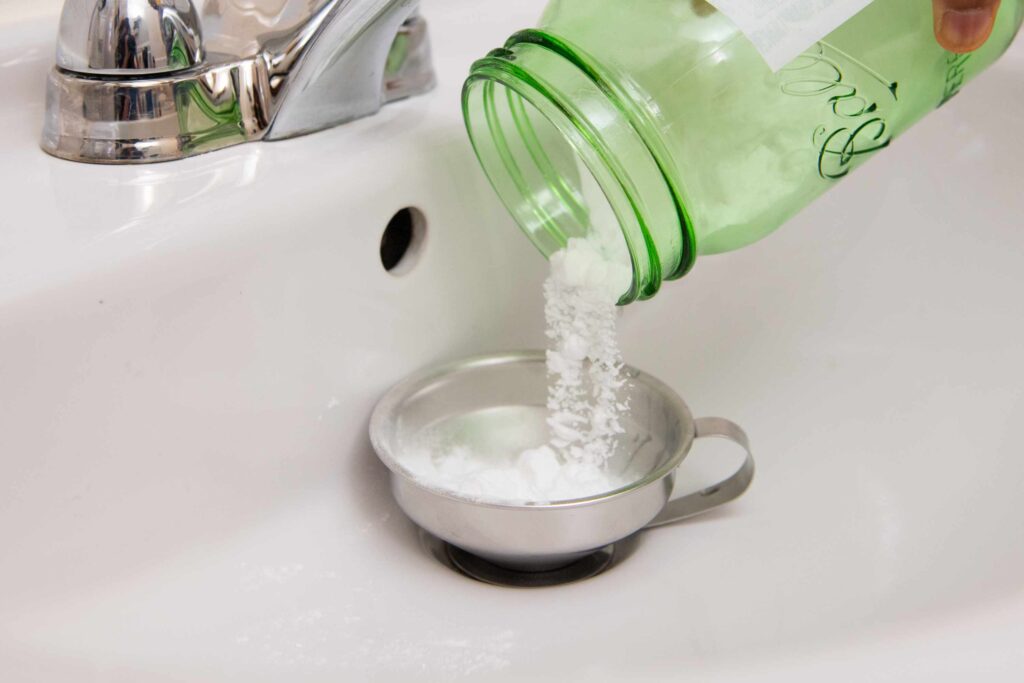 source: thespruce.com
Who doesn't have these two ingredients in their pantry? Vinegar and baking soda aren't just for fizzing power or for buffing up your kitchen and floors. It can also be used to unclog your drains. This combination can clear away minor clogs, such as the ones in your bathroom sink or the ones in your kitchen.
You start by pouring boiling water down the drain. Once the water has cleared at the top, pour at least half a cup of baking soda down the drain. Next, pour in one cup of vinegar and one cup of hot water. This mixture will bubble and froth, so leave it for one hour or longer if you can for maximum effect. You can check to see if the drains are clean by running hot water through them again. 
Using Washing Soda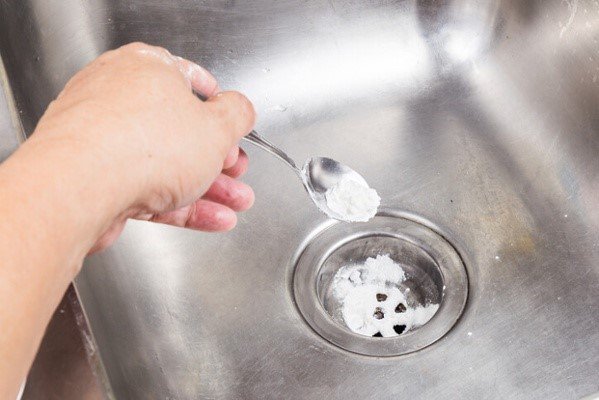 source: pinterest.com
Sometimes, we may need something homemade that is much stronger to clear out our drains. If baking soda doesn't help, then washing soda could do the job. What is washing soda? Some parts of the world call it washing soda, whereas some call it by its chemical name: sodium carbonate. It's a common ingredient in cleaning products, and it also makes for an excellent DIY solution to unclog your drains. 
You would need boiling water for this method as well. Pour it down the sink, followed by a cup of washing soda. Pour another cup of boiling water and leave this for 5 minutes to allow the mixture to do its magic. Repeat the process a few times till the water drains out regularly. Not only will it unclog the drain, but washing soda's alkalinity is higher, making it great for cleaning the drains too. 
Using a wet/dry vacuum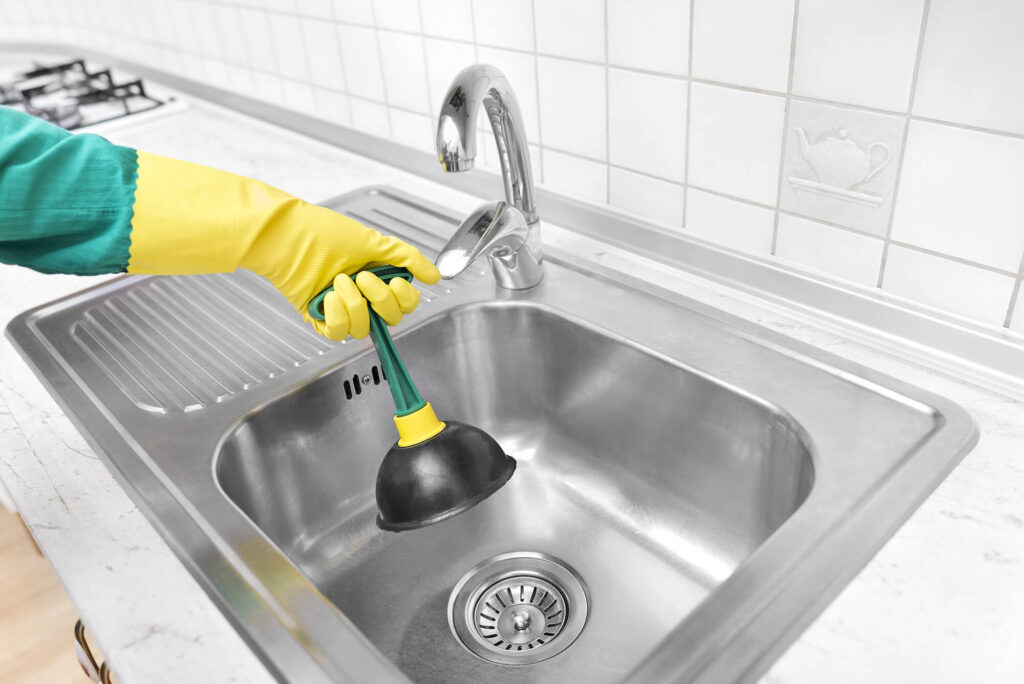 source: myguysnow.com
If you have a wet/dry vacuum, this is one time to whip it out to use it to unclog your drain instead of sucking up dust from the floors. Wet/dry vacuum cleans both liquids and solids- water, dust and dirt. It can suck out waste from blocked drains, especially if the clogs are high up. 
To unclog your drain, you need to create a seal over the plughole, so there's no mess. You can make this by placing an old plunger head placed over the plughole. Once that is done, turn on the vacuum to the liquid setting at the highest suction setting. Let this run for about 1 to 2 minutes. You can turn the water on again to see if the water runs through the sink unblocked. 
Coca-Cola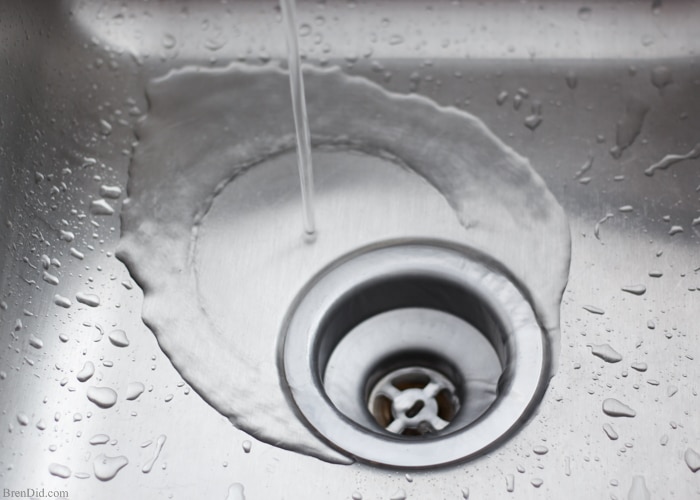 source: brendid.com
This might sound surprising, but Coca-Cola has been used for more than just quenching thirst. Get a bottle of 2-liter Coke (or any other soda substitute like Pepsi) and pour it down the clogged drain. What makes Coke an easy fix to unclog drains? It's caustic and effective at clearing away buildup, but it's milder than commercial drain cleaners. 
Allow the soda to sit at least one hour before turning on the hot water to drain it all away. Coke or any soda substitute is great for stubborn blockage, and because of its acidity, it can also clean away grime from pipes. This is an excellent alternative in case you don't have baking soda or washing soda with you. 
Caustic soda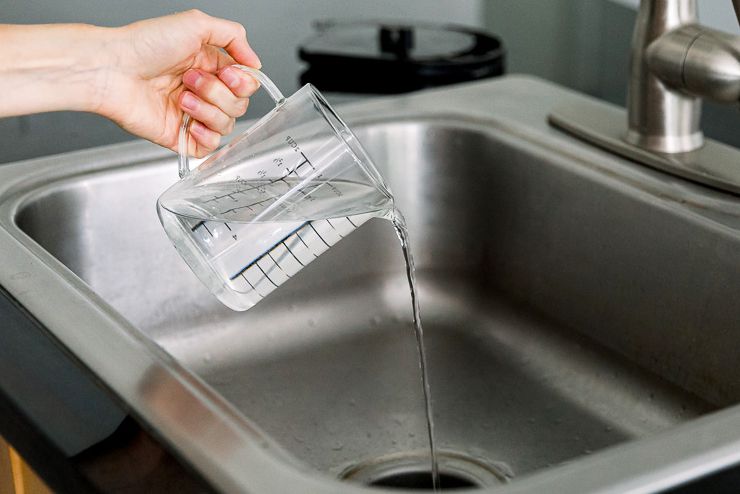 source: thespruce.com
This type of soda can cause chemical burns. Also known as sodium hydroxide, it is much harsher than the natural alternatives on this list. So if you are using caustic soda, you must wear eye goggles and rubber gloves for protection. You need to be extra careful when handling this type of chemical and make sure you are in a well-ventilated area when you use it. 
Firstly, add three-quarters of a gallon of cold water followed by three cups of caustic soda. Use a wooden spoon to stir this mixture. By now, you'll see it start to fizz. Pour the mixture down your drain and leave it to work for 20 to 30 minutes. Once the fizz dies down a little, pour boiling water down the drain to flush out the mixture. You may need to repeat this process if your gutters are severely clogged.
Bent wire hanger
A bent wire hanger is a sure-fire way to clog your drains, especially if it's clogged with hair and other particles. This technique is excellent for bathroom drains as the number one thing that blocks them is hair. A simple hanger bent into a small hook can be pushed down into the plughole. You can begin to fish the gunk out, bit by bit.